The main event during the first week was Three Kings Day on 6th January. This is the day when Spanish children traditionally get their Christmas presents, it is a public holiday, and most schools and workplaces do not return to normality until the following week.
The weather was windy and pretty cold for Alicante. But we are a seaside community, so people look for ways to enjoy the beach year round.
Main
A couple with their baby on a bench near the Postiguet beach: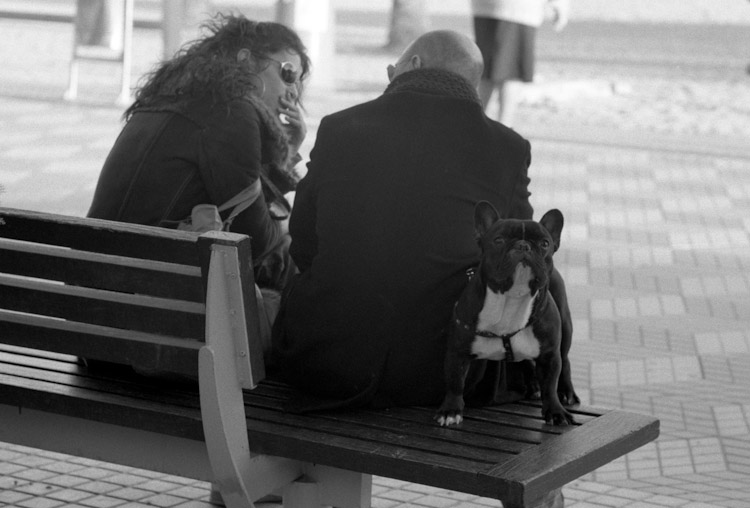 Alternates:
Alternate 1
Some people make money by busking, others by building nice sand castles on the beach: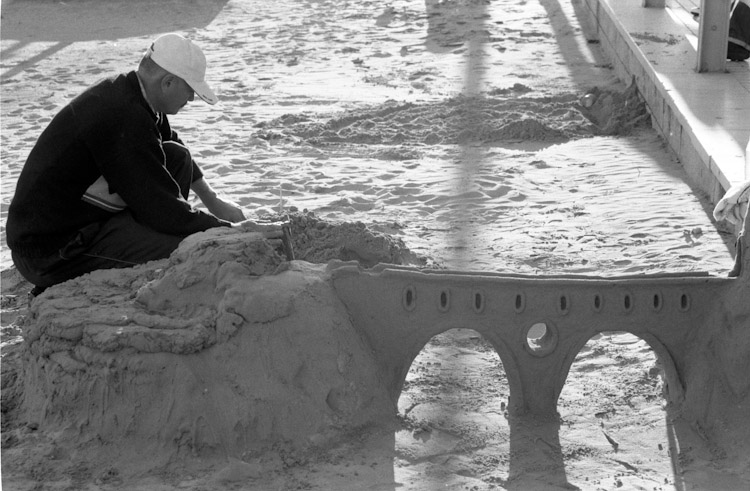 Alternate 2
This guy was doing a balancing act: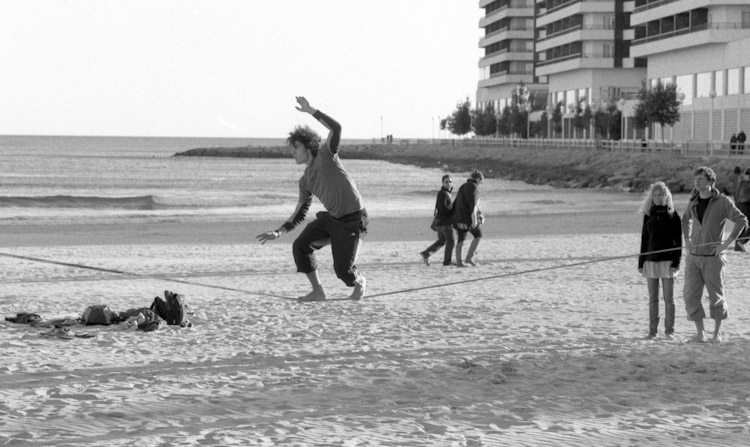 Alternate 3
The balancing act invariably ended like this: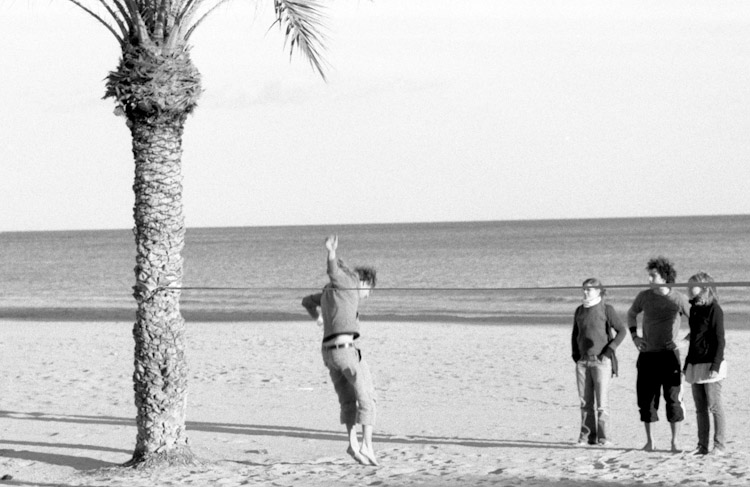 Alternate 4
Lonely girl on a windswept beach: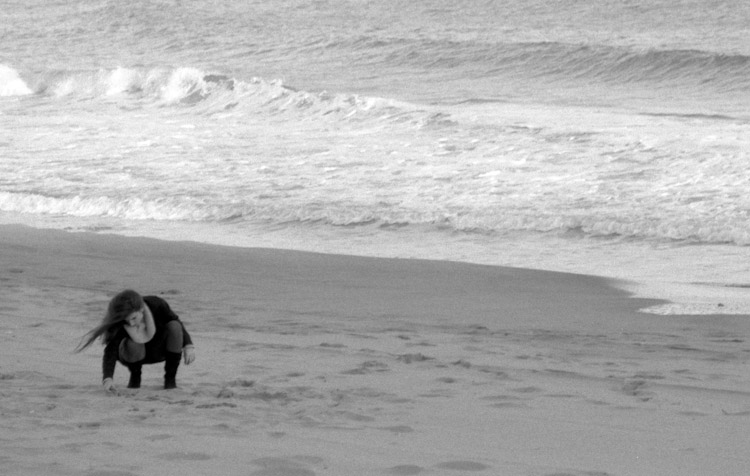 Alternate 5
Relaxation: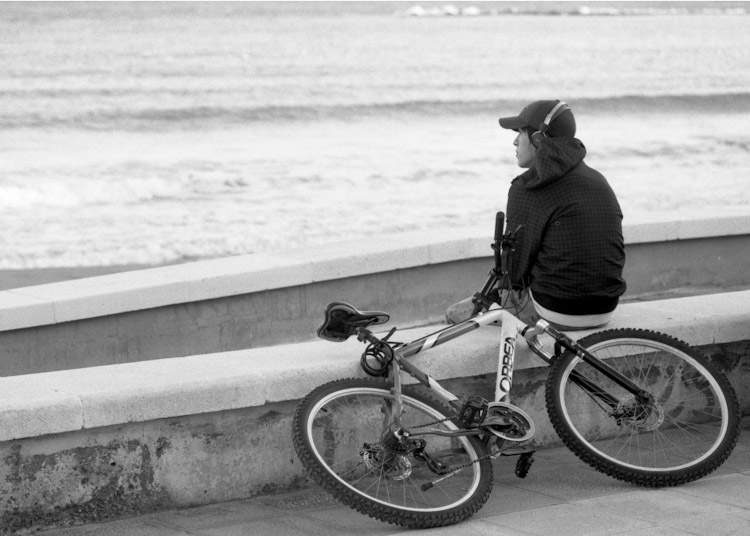 Alternate 6
Contre-jour on the Esplanada de España: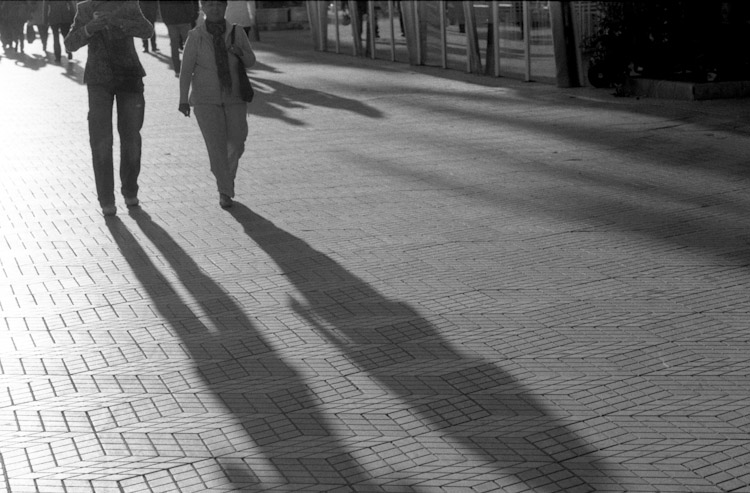 The day before Three Kings Day, every Spanish town holds a ceremonial arrival ceremony. The Reyes Magos arrive with presents and candy for children. Of course, the whole thing is just an excuse to have a parade and a fiesta. We chose to take in the event in El Campello. The Reyes Magos arrived by boat in the harbour and proceeded to the local church along the seaside promenade.
Alternate 7
A mother and her daughter run towards the harbour so as not to miss the Kings' arrival: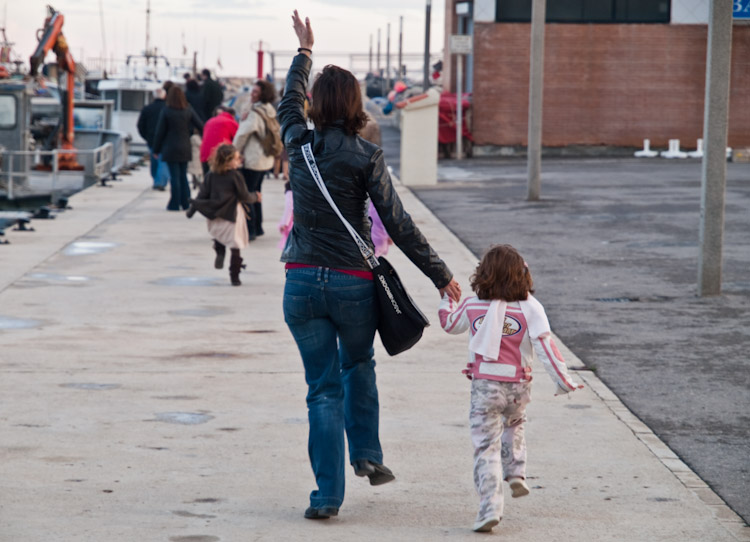 Alternate 8
These two children were waiting to start in the parade: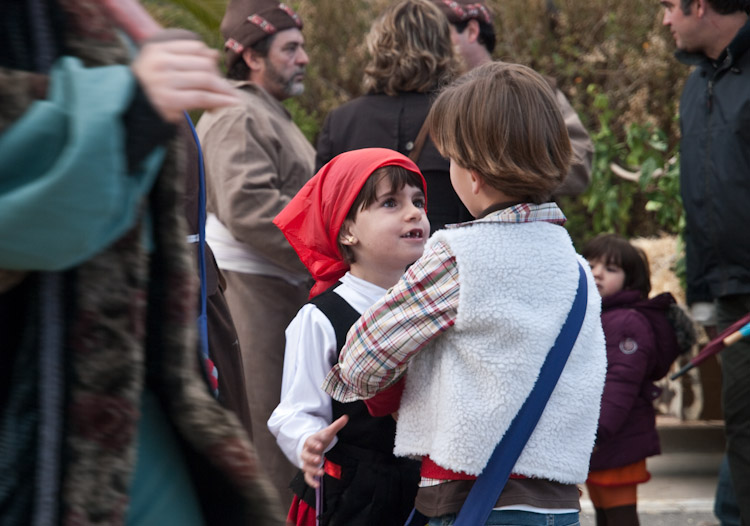 Alternate 9
I thought they were adorable:

Alternate 10
Some of the musicians were getting in some last-minute practice: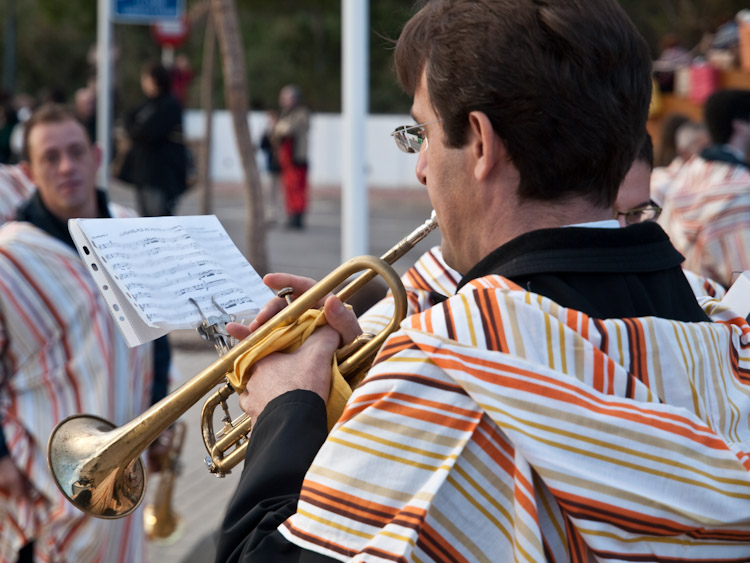 Alternate 11
Other musicians needed to ensure that they were adequately lubricated: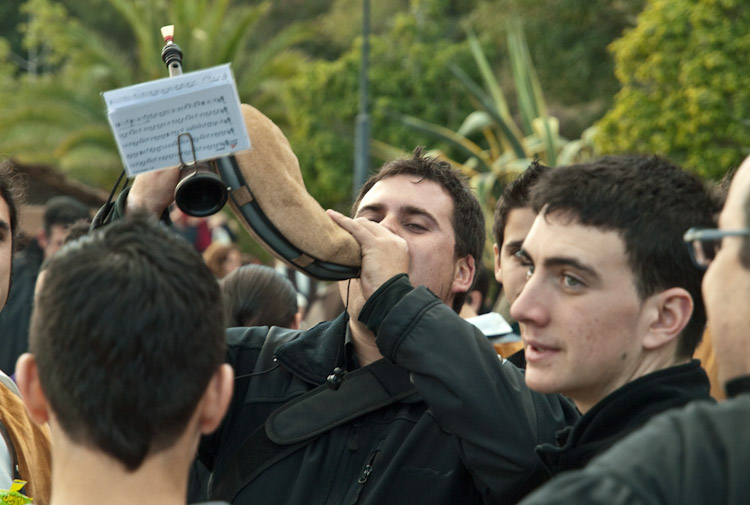 Alternate 12
The children await the parade along the Paseo Maritimo: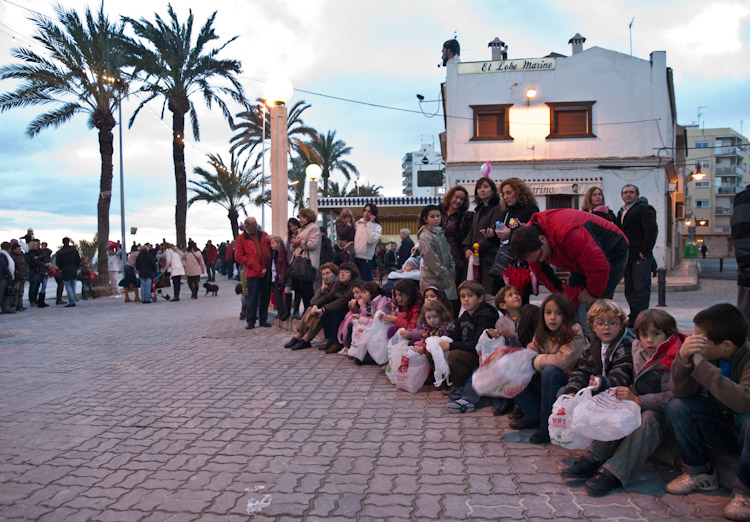 Alternate 13
Candy!: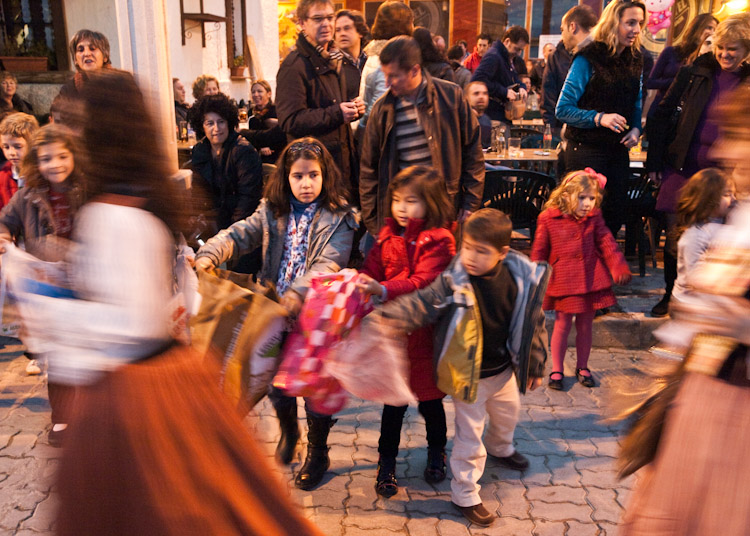 Alternate 14
The next day we went to the nearby town of Elche where the biggest nativity scene in Spain was on display. But I liked this sculpture better: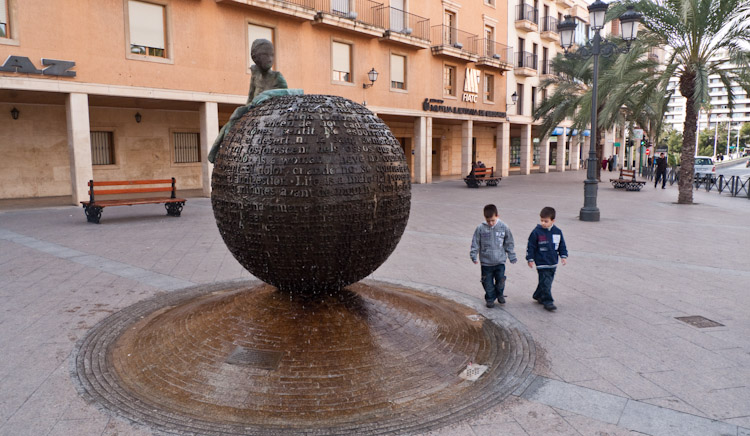 Alternate 15
Back in Alicante. It is winter, and the chestnut vendor outside the Corte Inglés department store was doing well: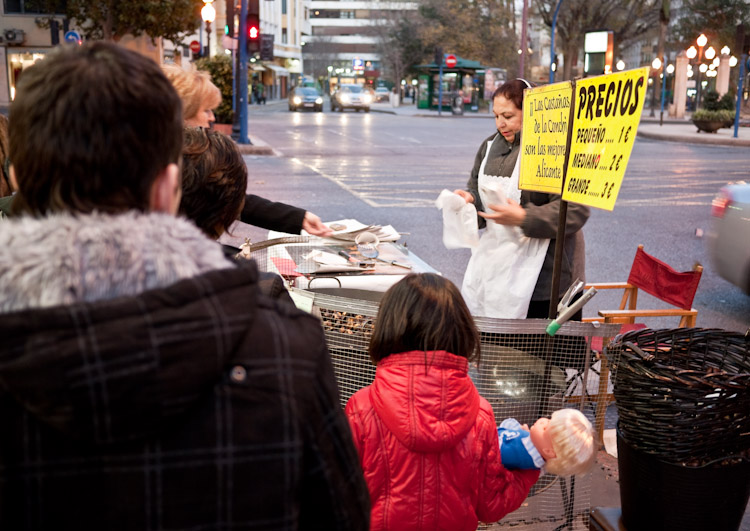 Alternate 16
Finally, one of my usual photo places. A family looks onto the carrousel on Avenida Vicente Ramos near my house: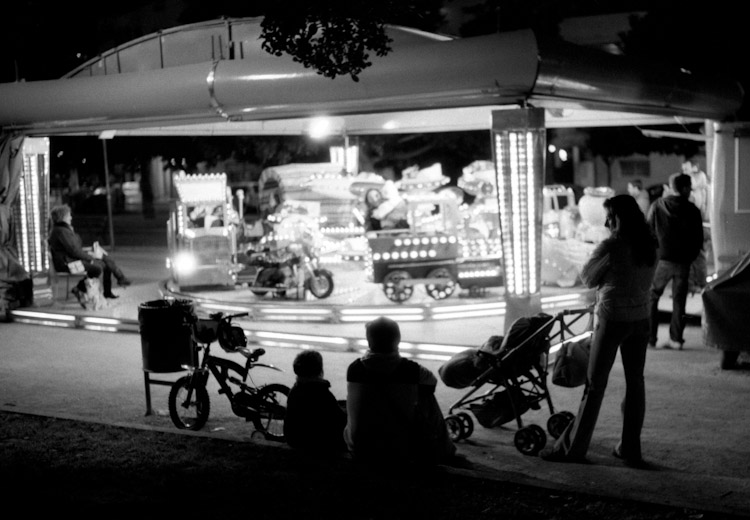 And so ended the first week of 2010.