More than half of this week's blog is from Sunday afternoon, when we visited our friends Roberto and Mariluz in Benidorm. Roberto is a master rice (paella) cook, and we spent a pleasant afternoon watching him cook and then eating. There was also a wine tasting at the office and the usual walking and cycling pictures.
39_1
The process of making the rice begins with browning of the meat (chicken and rabbit):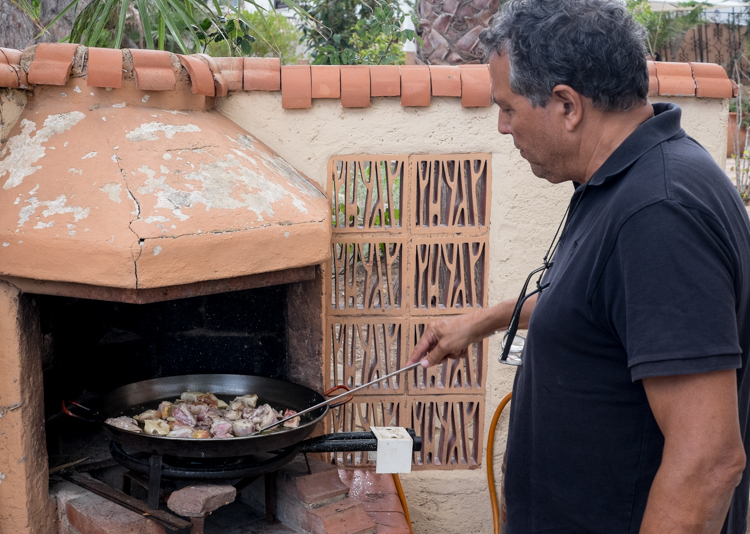 39_2
Vegetables are added: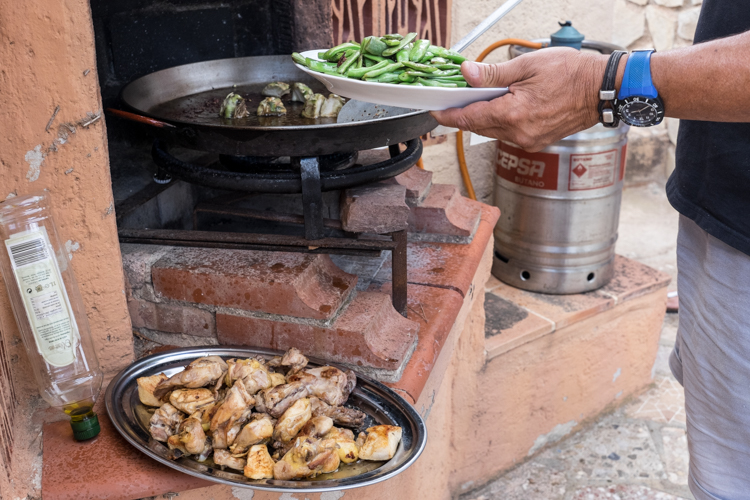 39_3
Roberto and Mariluz have a couple of cats. This one was a keen observer. I caught her showing me her tongue: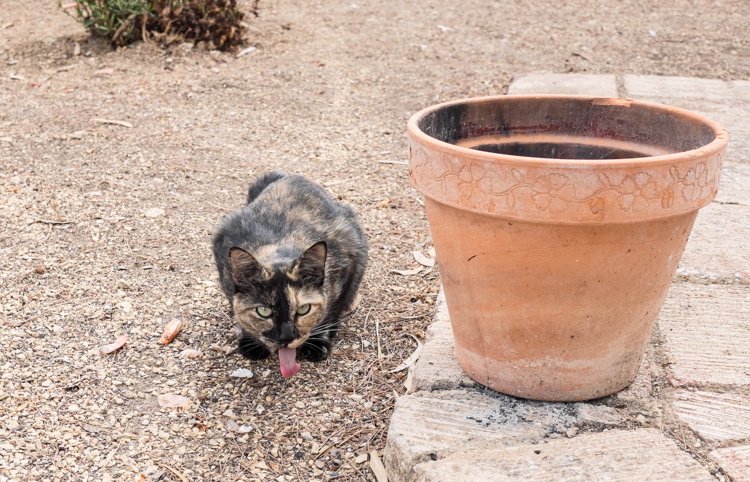 39_4
Getting a scrap or two: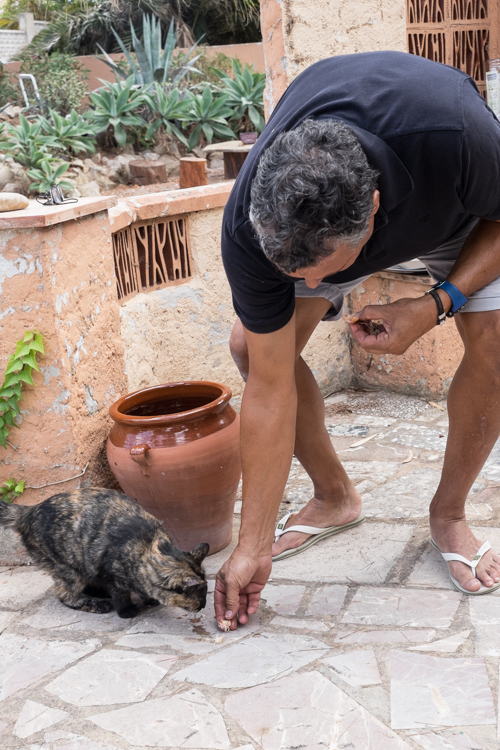 39_5
Being her majestic self: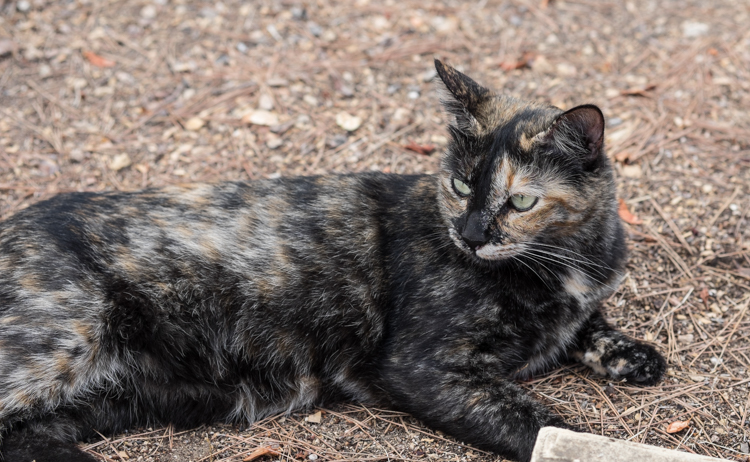 39_6
Meanwhile, the rest of us were munching and talking: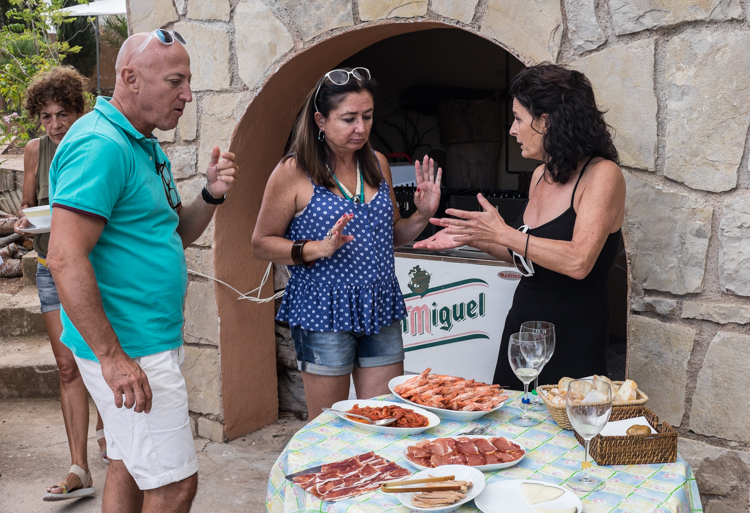 39_7
Roberto adds the rice to the meat and veggies:

39_8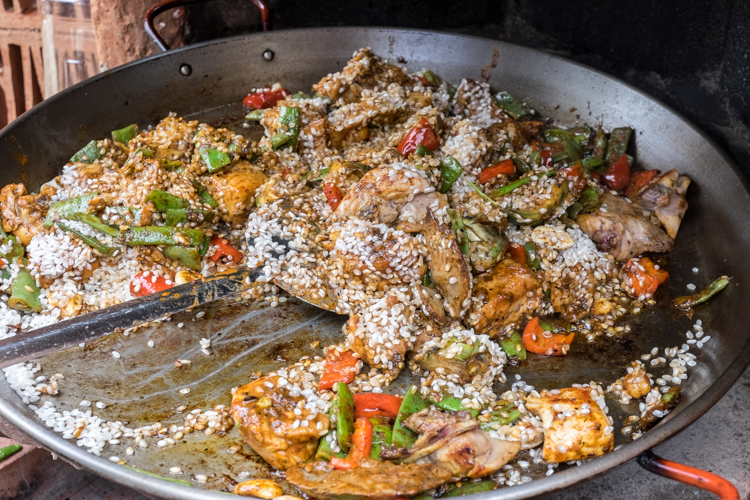 39_9
A critical milestone in the preparation of a rice; the caldo (broth) is added: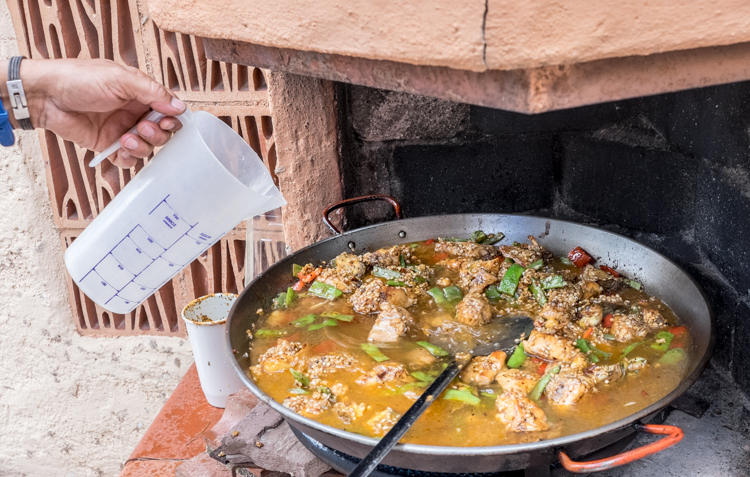 39_10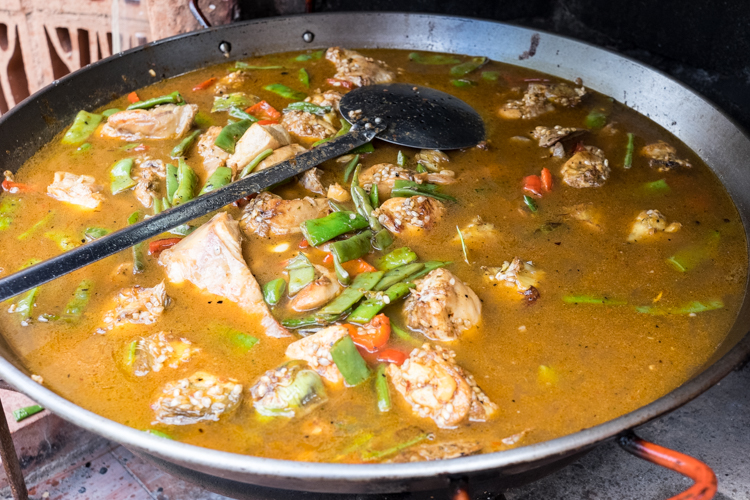 39_11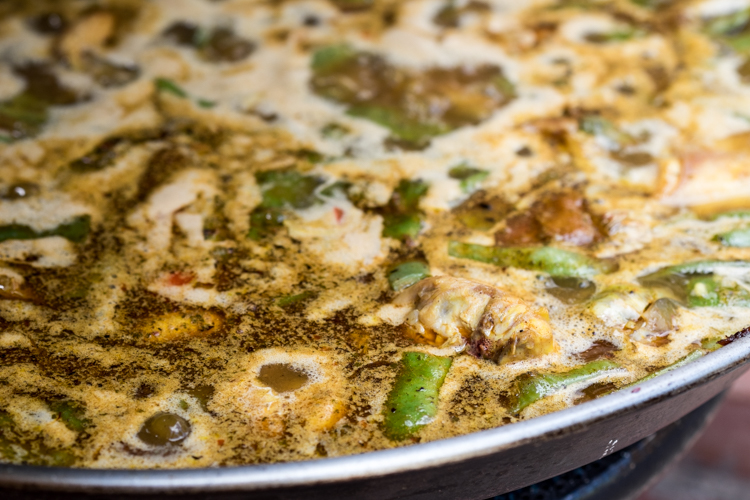 39_12
Roberto and Mariluz taste the broth and confer: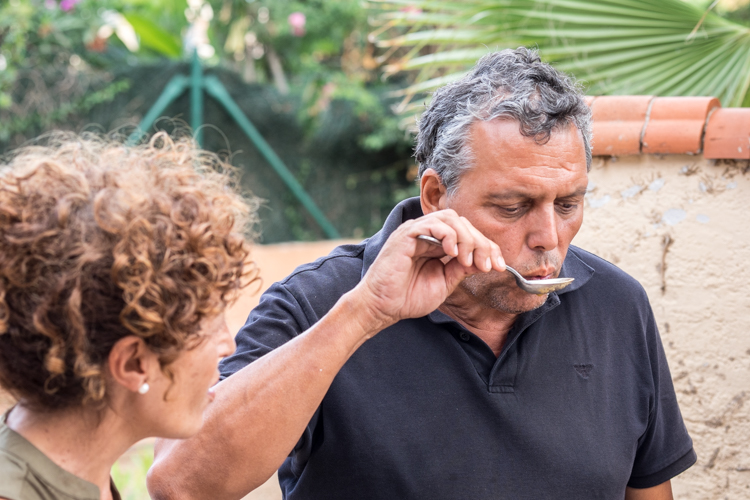 39_13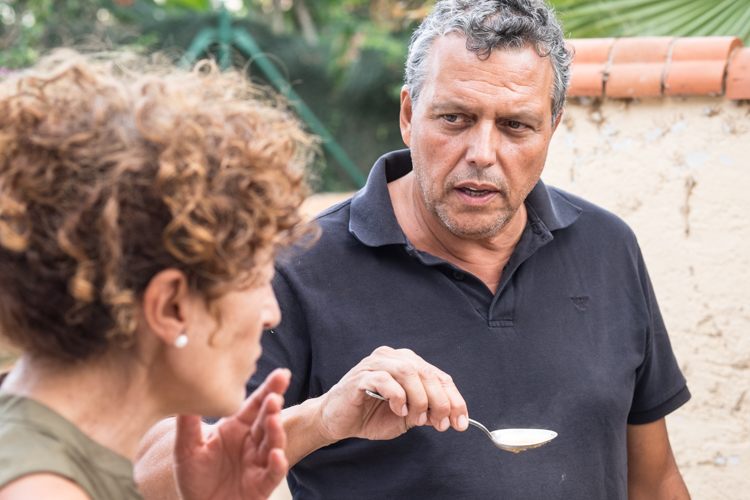 39_14
It's ready!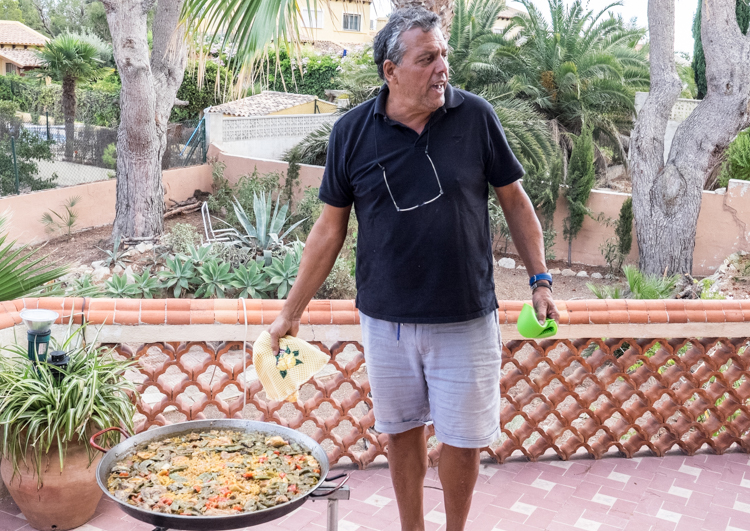 39_15
It tastes as good as it looks: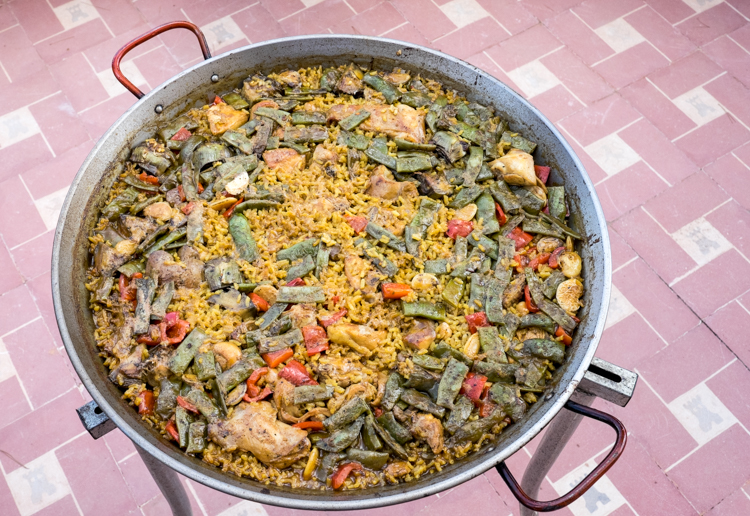 39_16
Mariluz doles out the goodies: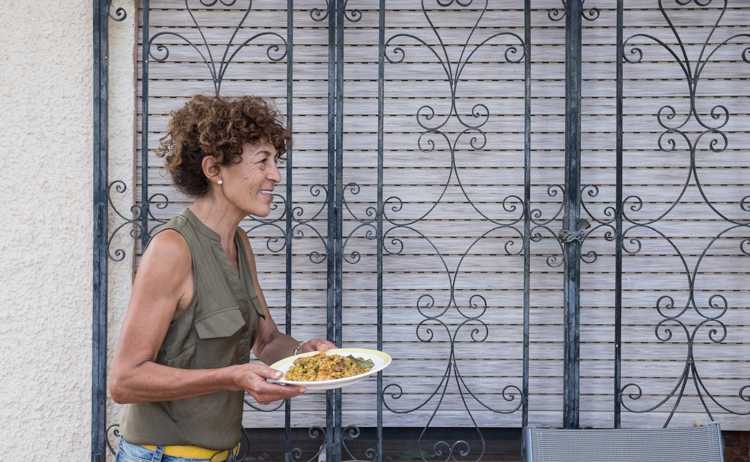 39_17
Mariluz and Roberto live in a hilly area outside Benidorm. After the rice, we went for a walk: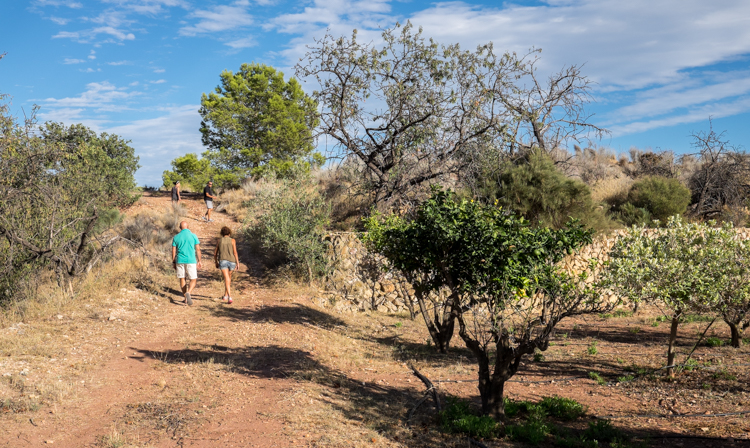 39_18
Looking one way, the sea: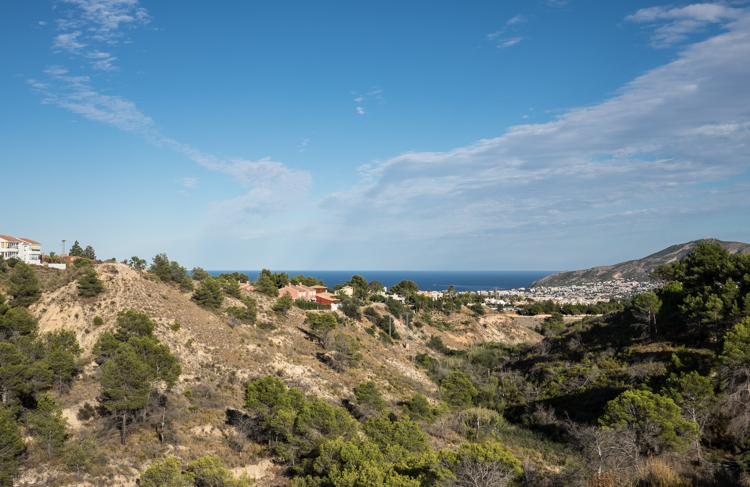 39_19
Looking the other way, the hills: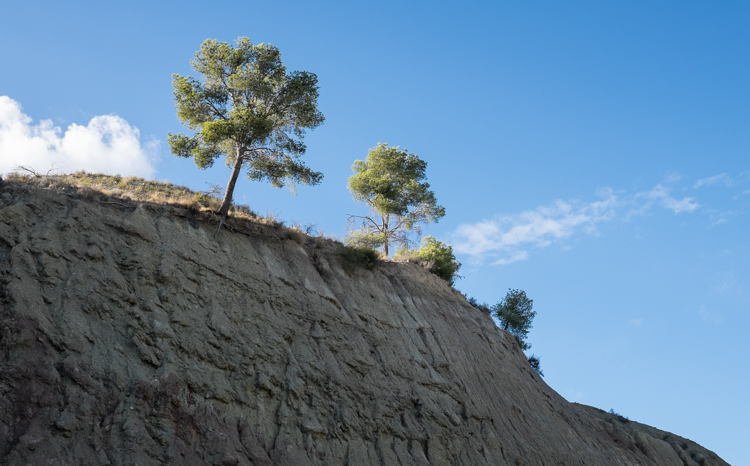 39_20
To get back to the paved road we had to scramble up a grassy and rather steep hillside. Elio struggled a bit in his flip-flops but he made it: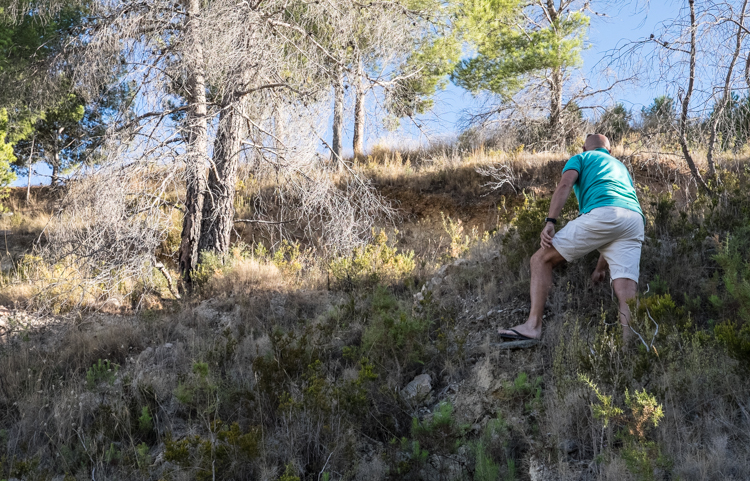 39_21
Nereyda arrives at the top: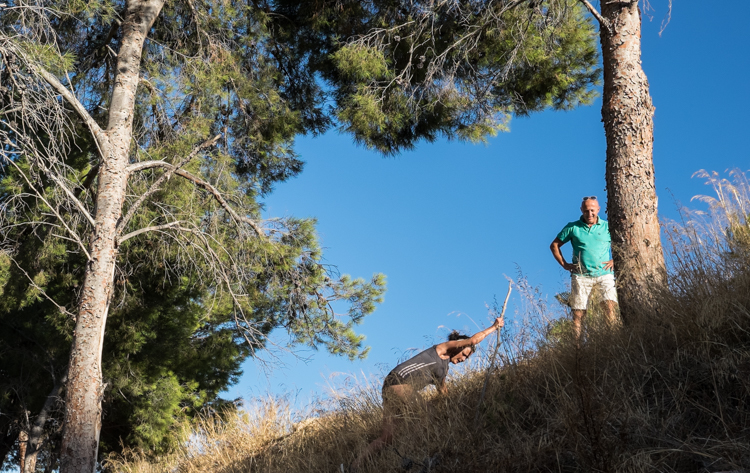 39_22
Mariluz arrives too: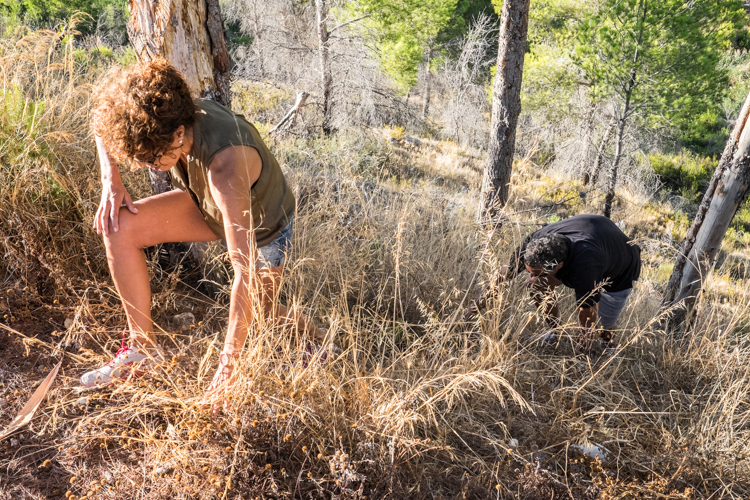 Afterwards, it was time to go home. Monday morning loomed, and besides, I wanted to watch the Buffalo Bills game at 7 p.m., on the NFL network.
39_23
When I walk around downtown Alicante, I always look up. I really like the various shop and bar signs, some old-school, some fanciful: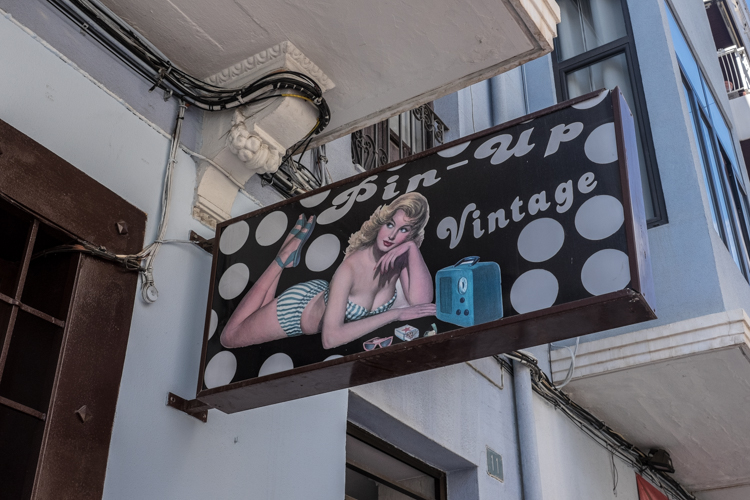 39_24
A bar: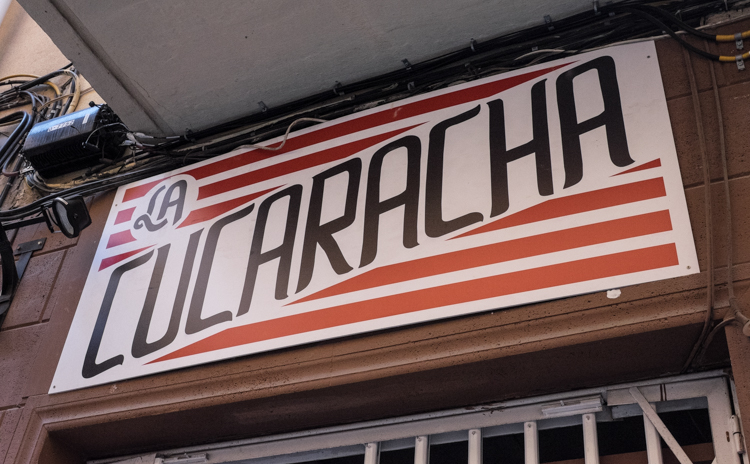 39_25
A cheap hotel: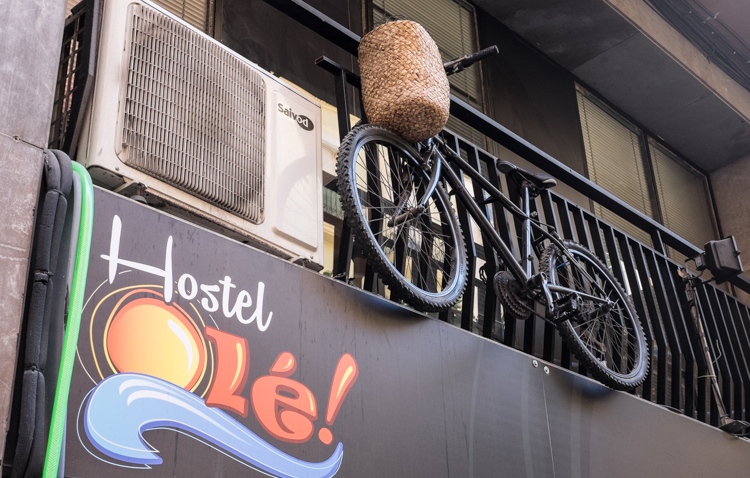 39_26
Back to my neighbourhood and my golf course cats. This one is getting braver, and now waits for me on my side of the fence: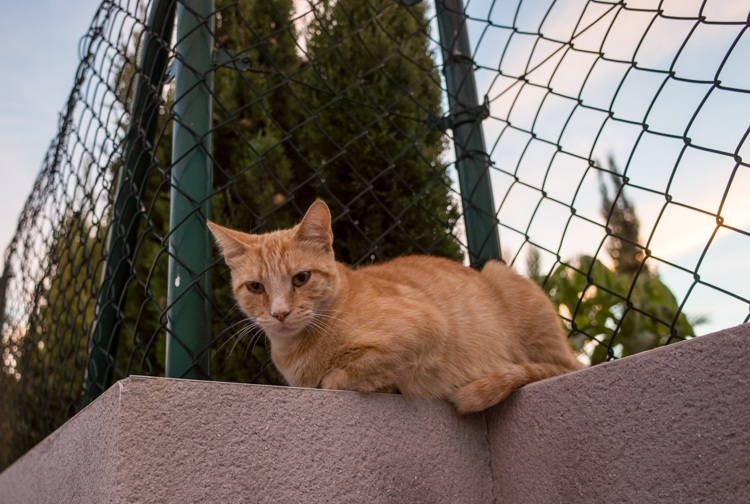 39_27
On Thursday evening, we had the monthly wine tasting at the office. This was the overall setting, this time on our outside terrace: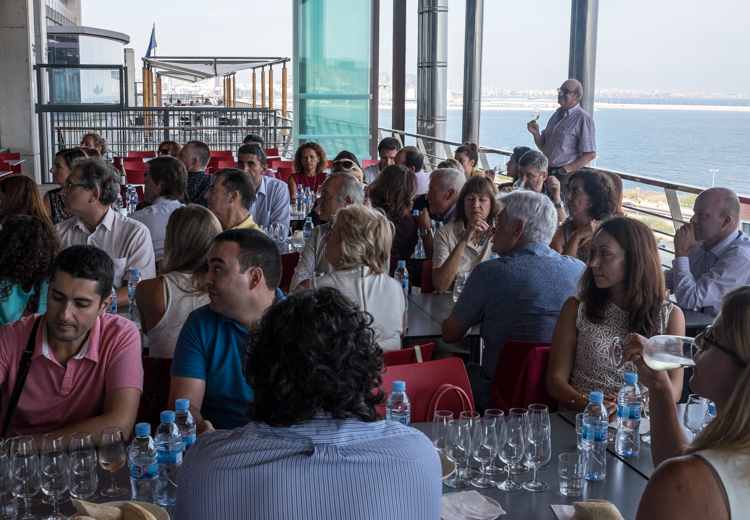 39_28
The presenter was from a company called Nuevos Vinos, which has its own bodegas but also markets the products of other wine makers. He was very knowledgeable: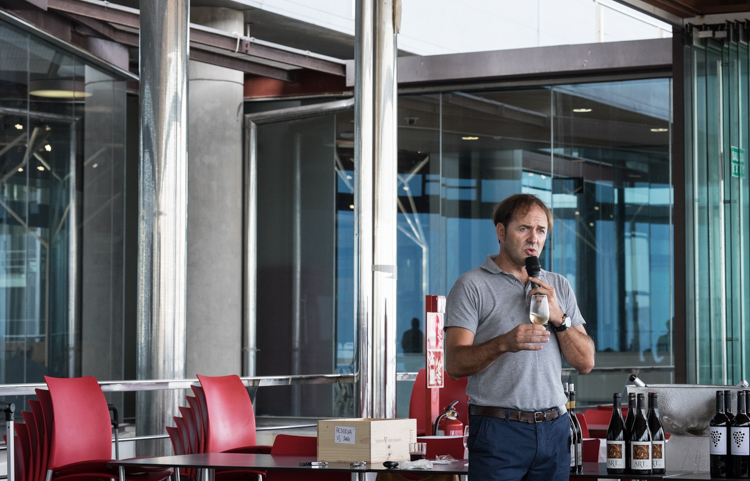 39_29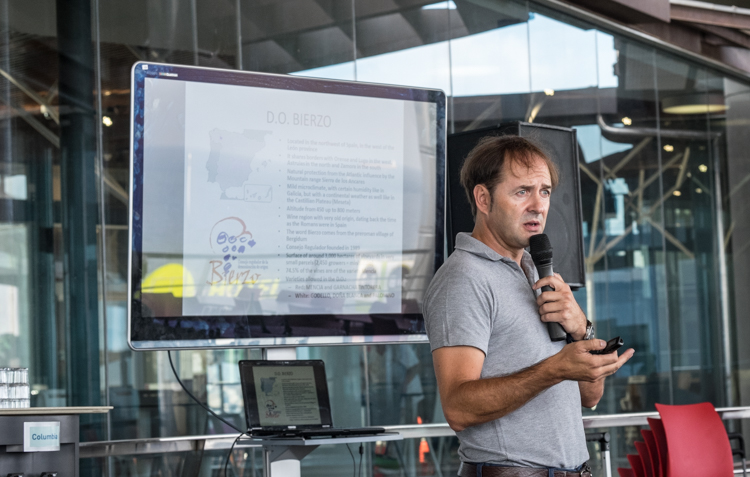 39_30
Serving the next round. The format is always the same; a wine is served, the presenter talks about it, and then we taste it. This time it was two whites and three reds: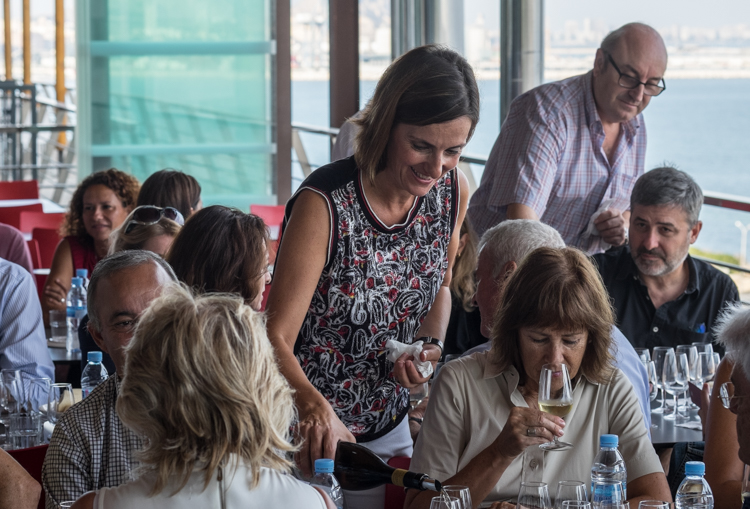 39_31
This was my favourite of the reds, but I will not be buying any because at €18 it is too expensive for what it is: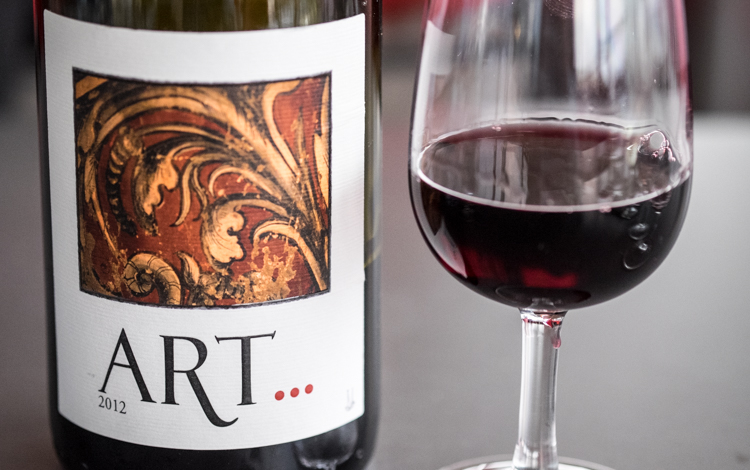 39_32
Wine glasses and bokeh: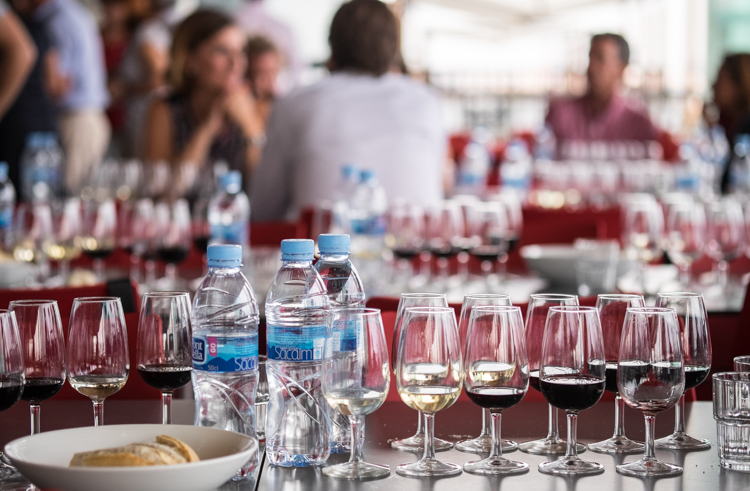 39_33
As usual, I cycled every day after work, which meant that I saw some pretty sunsets: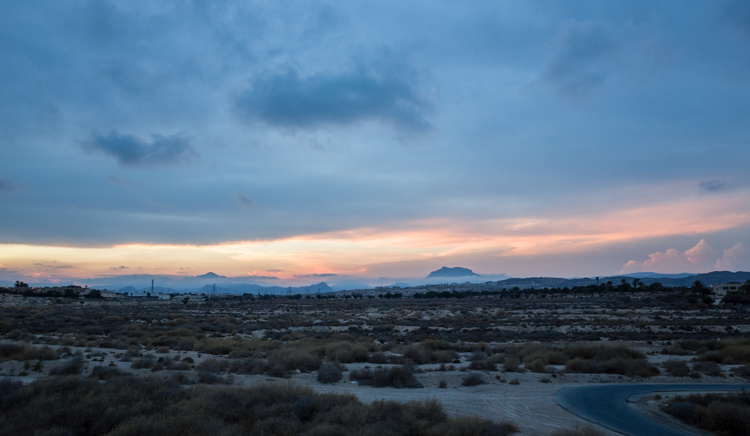 39_34
On Saturday I cycled to Jijona via Busot. On the way, I stopped to pee, eat a banana, and take a picture. Or rather, I took 8 pictures of this curve in the road (which I had just climbed) and stitched them together in Lightroom to create a 180-degree panoramic image:


39_35
This is usually how I find Cheeta when I return from my bike rides. As a guard dog, she is pretty much retired: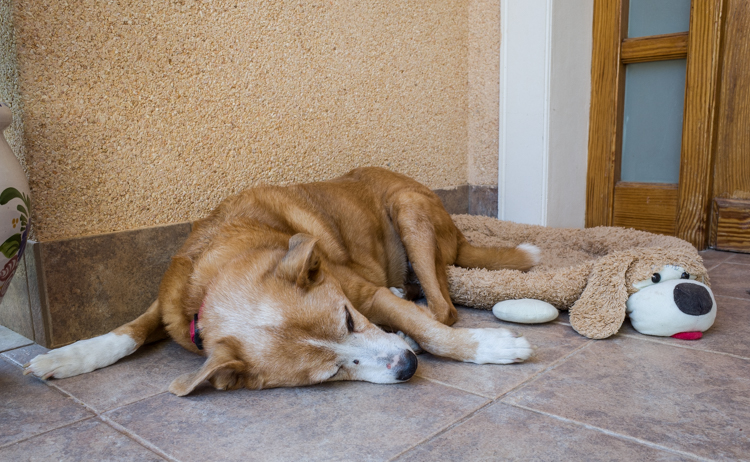 Saturday evening I went to El Campello to watch the Arsenal-Chelsea match in an English bar.
39_36
Smoking indoors is banned in Spain, so a smoke break means going outside: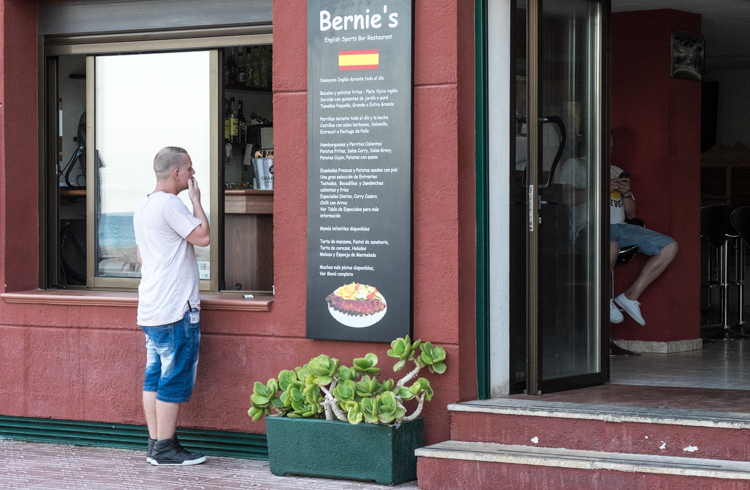 39_37
During half time, I took a brief walk along the beach. There were a few people out and about. The air was clear, so Benidorm was visible in the distance: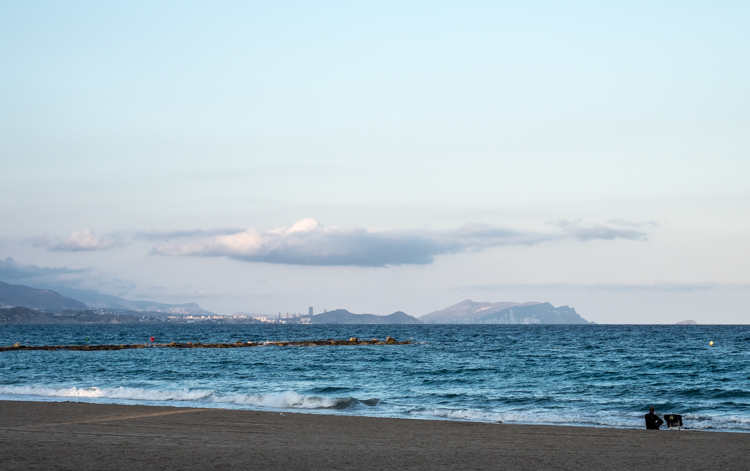 39_38
Surfers: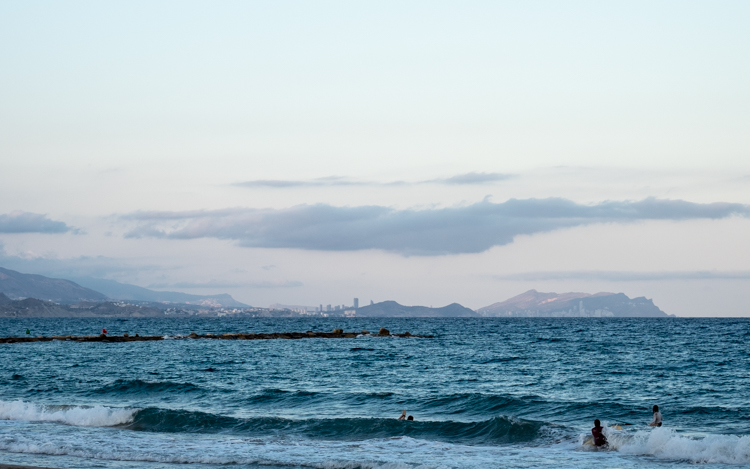 39_39
Walkers: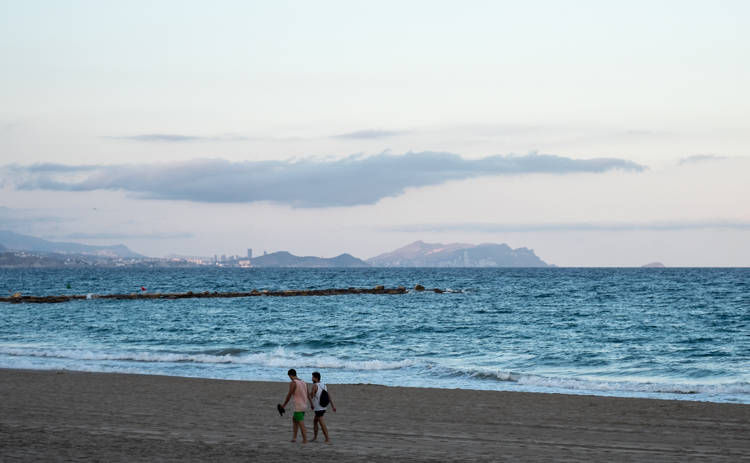 39_40
Friends: