I suppose the common theme for this week is people enjoying the public space in Alicante, in various ways.
Since the beginning of January, the main coastal road in the centre is closed to motorized traffic every Sunday morning to create a 5 km long promenade for cycling, walking and rollerskating. I went to check it out last Sunday.
Main
It is a new thing, so there are invariably some motorists who need an explanation: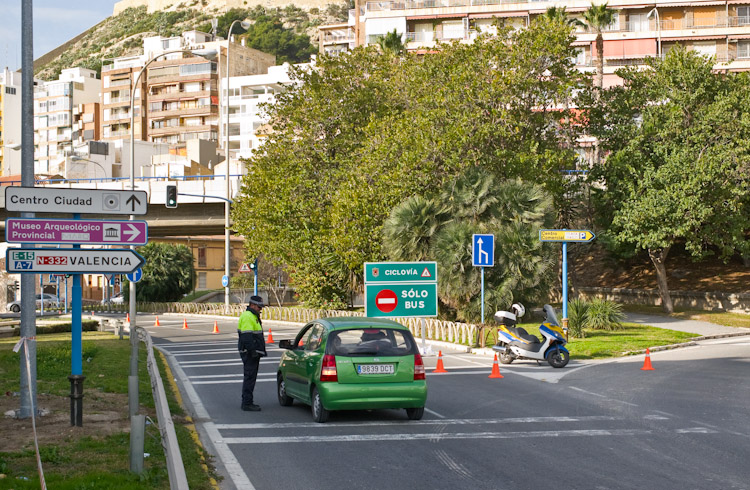 Alternates:
Alternate 1
This is normally one of busiest streets in Alicante, but not this morning: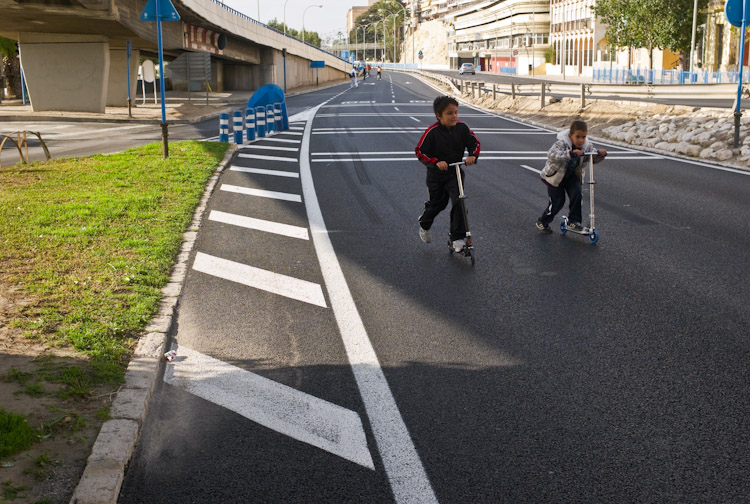 Alternate 2
Mother and child: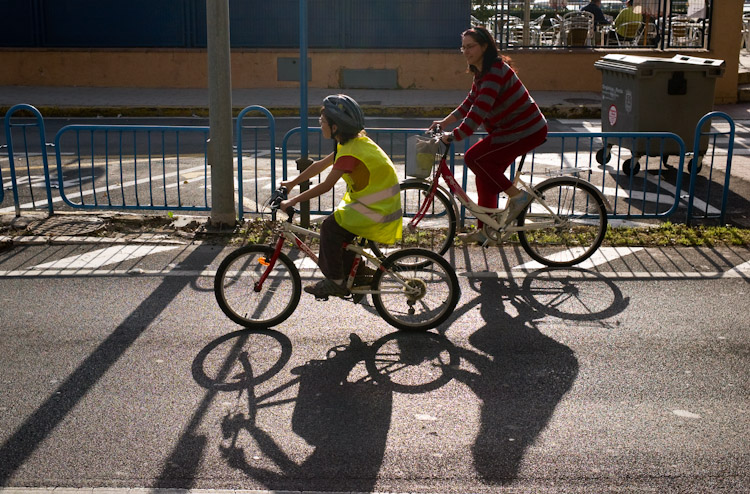 Alternate 3
Man and friends: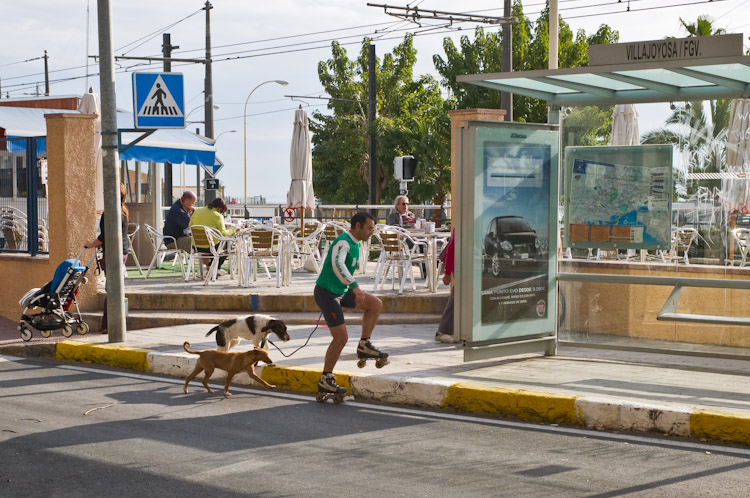 Alternate 4
The purpose of the event is to get people out cycling and walking who might not otherwise do that: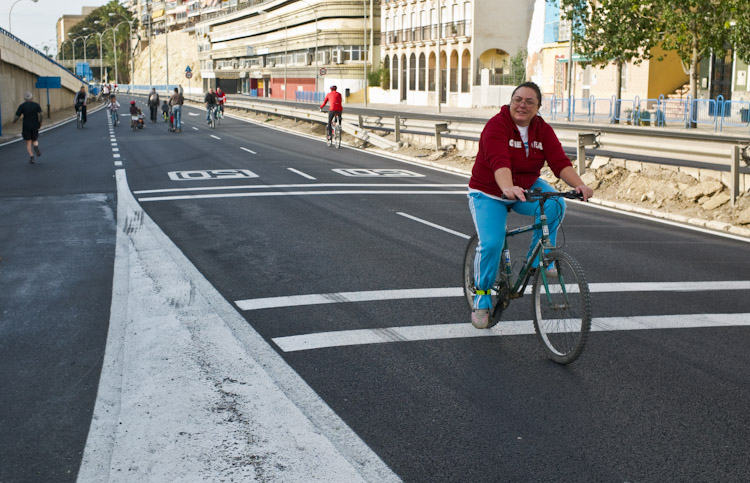 Alternate 5
Rollerskaters: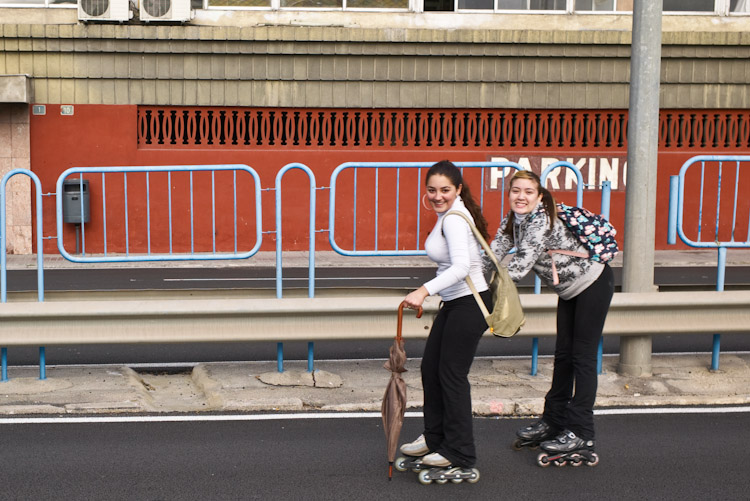 Alternate 6
Off-road: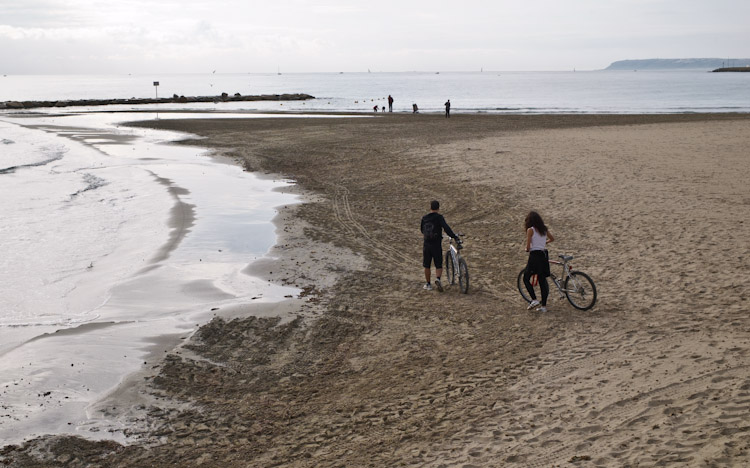 Alternate 7
An informal portrait of one of my co-workers. Caroline is managing a project using the Agile methodology. The little pieces of paper represent tasks to be carried out during each 3-week sprint: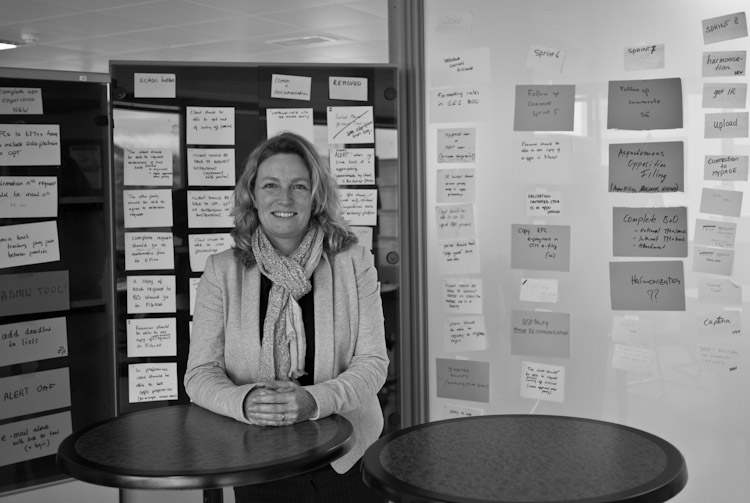 The next two pictures were taken while walking my dog.
Alternate 8
A couple on Avenida Vicente Ramos: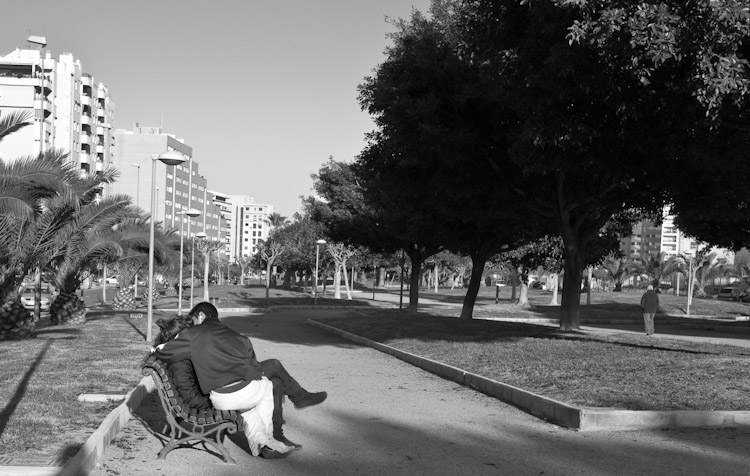 Alternate 9
Waiting outside the butcher's: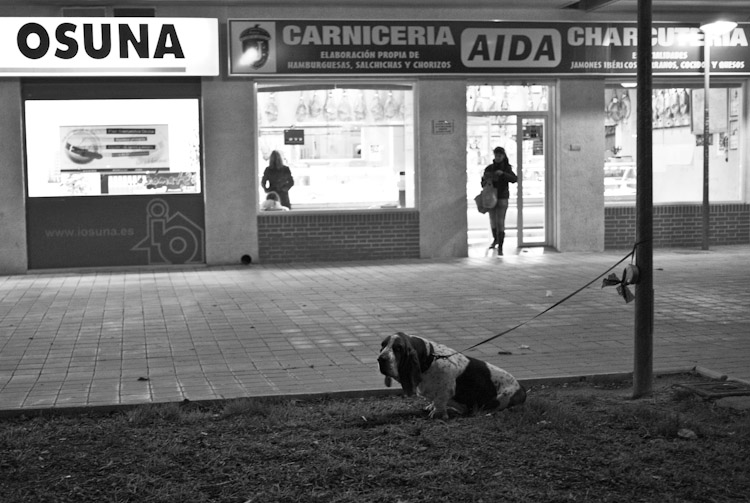 The next three pictures are from the beach town of El Campello.
Alternate 10
The winter is cold in Spain this year. This is the view of El Campello. It is rare for the mountains in the background to have snow on them, but this year it has happened twice, including this weekend: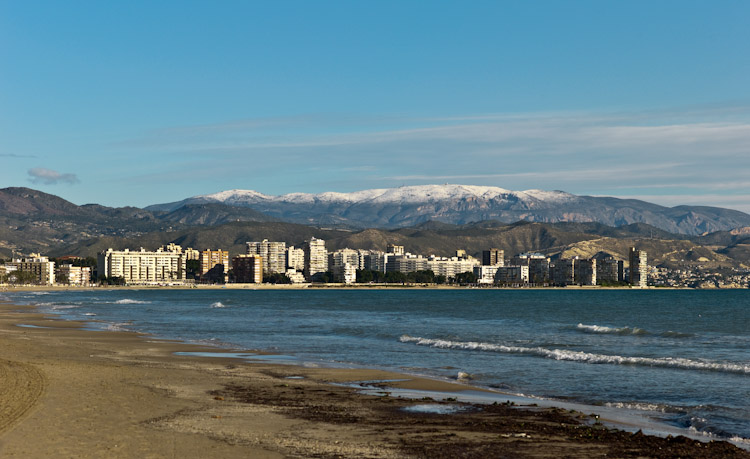 Alternate 11
One sign of the real estate bust here on the Spanish coast are roads to nowhere like this one. It was built in 2007, intended to serve the developments that were planned for the surrounding land. Now it will be a long time before this road leads to any houses: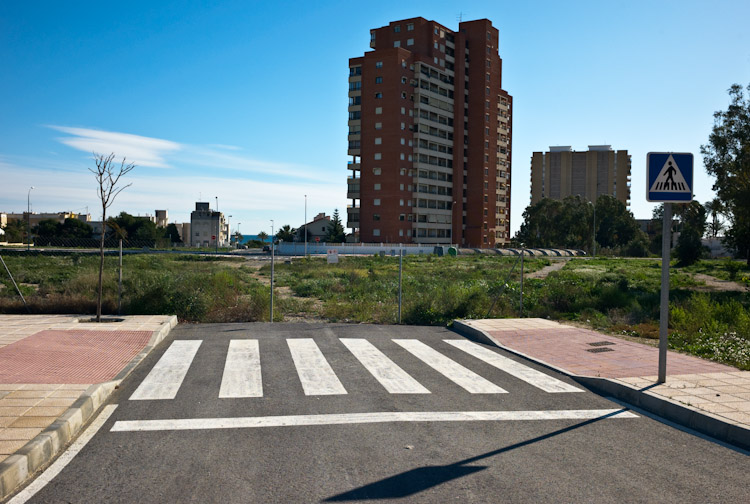 Alternate 12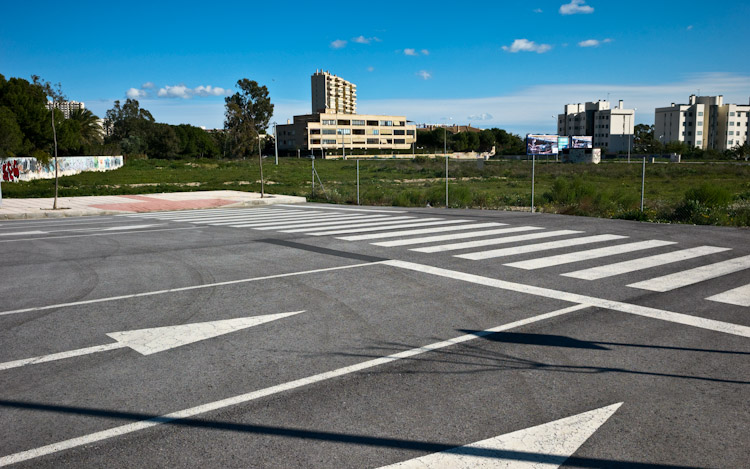 Finally, on Saturday afternoon I went shopping in the centre with my wife and daughter. Rather, they went shopping, while I hung around on the street, looking for photo opportunities.
Alternate 13
A small group of young people were playing in the fountain on Plaza Montañeta: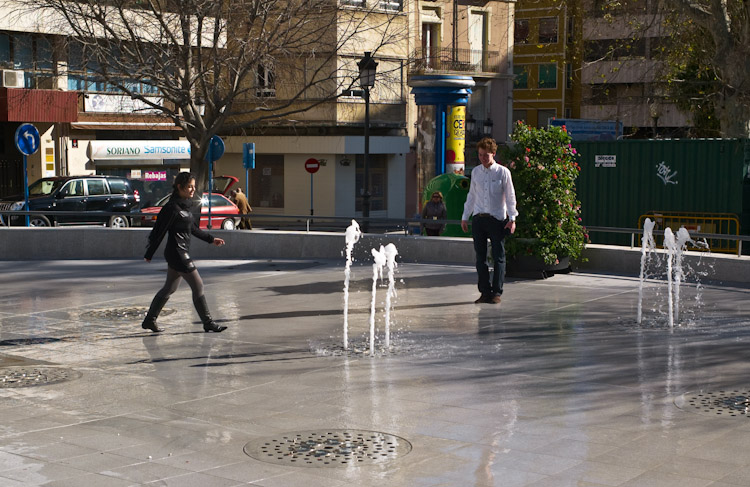 Alternate 14
The trick is to jump over the water outlets without getting wet (the fountain is somewhat unpredictable):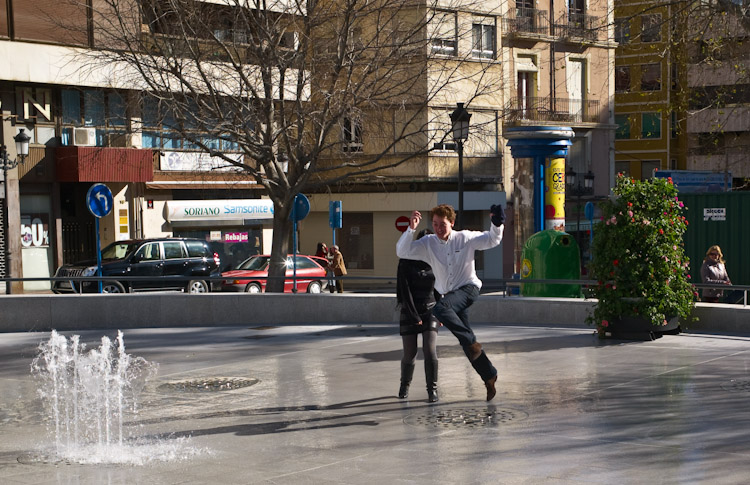 Alternate 15
Assessing the situation: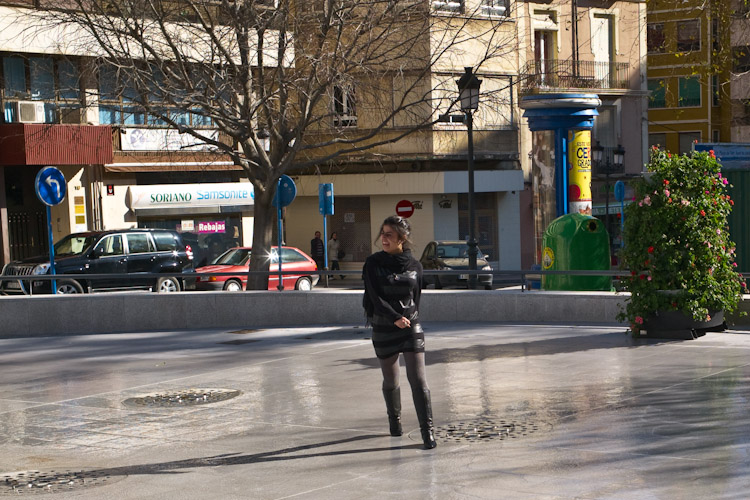 Alternate 16
Successful jump: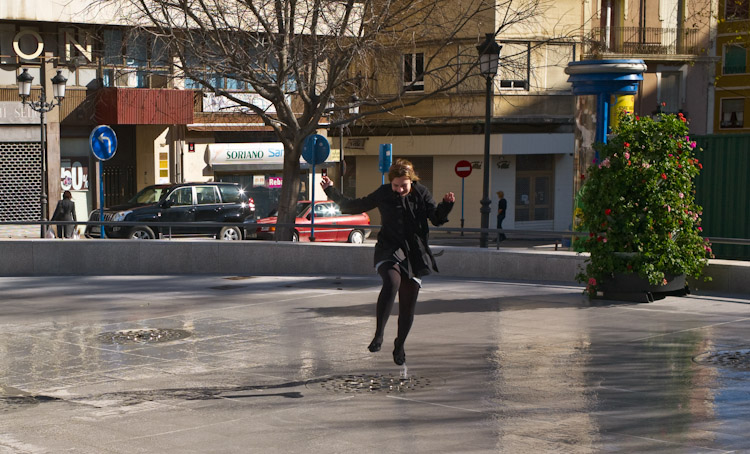 Alternate 17
Entrance to a Chinese grocery. I do not understand the adverts but it appears that you can get counterfeit Windows software with your vegetables: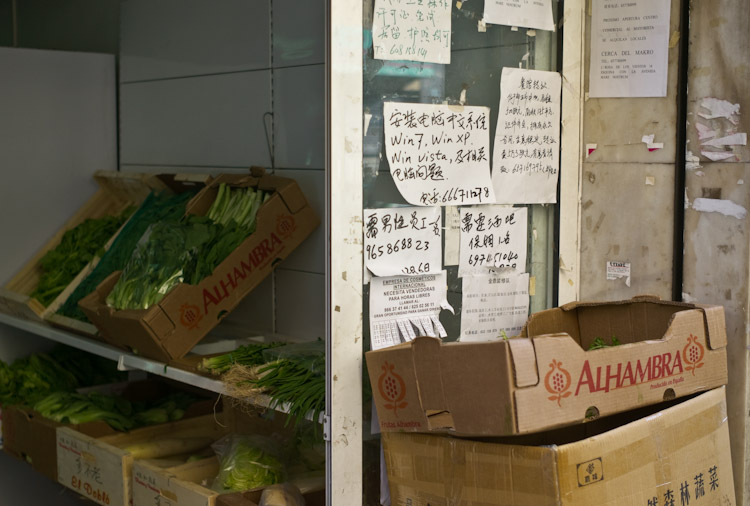 Alternate 18
Urban fauna: