Nothing special happened this week, so it is a rather mixed collection of a number of small events. Five of the pictures (including the first 3) were taken while walking my dog.
4_1
One of the stray cats on the adjacent golf course, looking at me as I walk by with my dog during the evening:

4_2
Backlit leaves: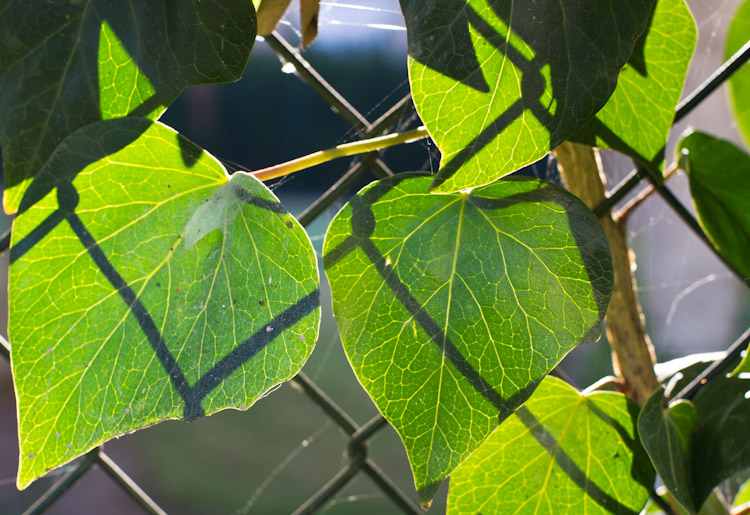 4_3
Pornographic tree, Avenida Vicente Ramos: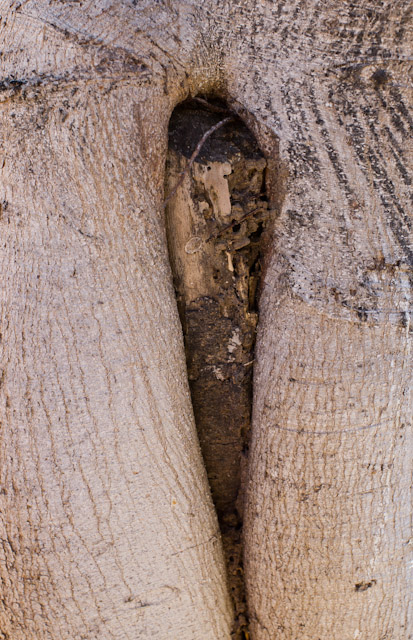 4_4
One of the side benefits of cycling in the mountains are the nice views: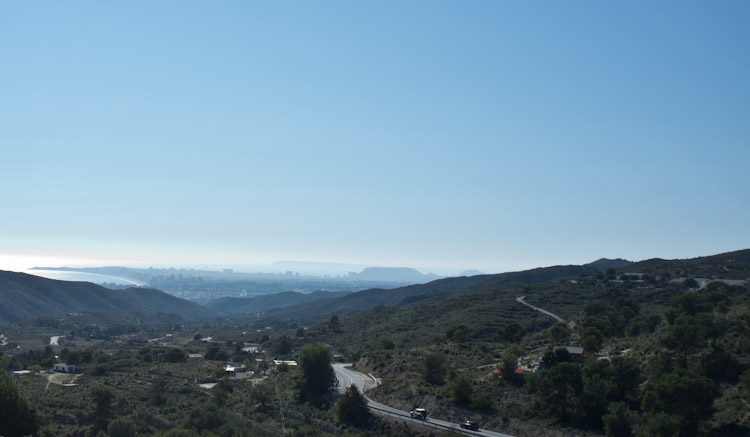 4_5
When I reach the blue trees, I know that I am about 2/3 of the way up to Aigües: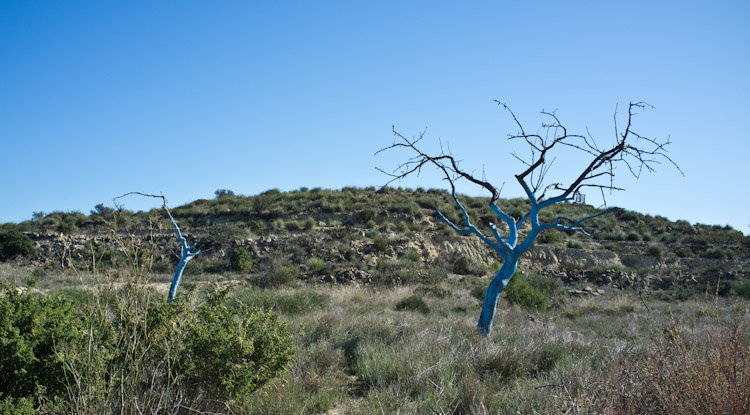 4_6
Afternoon chat in the city: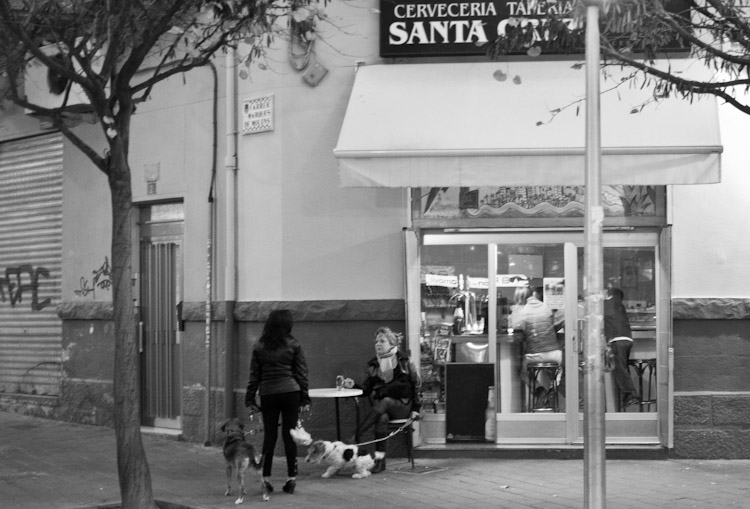 4_7
Wall philosophy ("Where there is little justice, it is dangerous to be right"):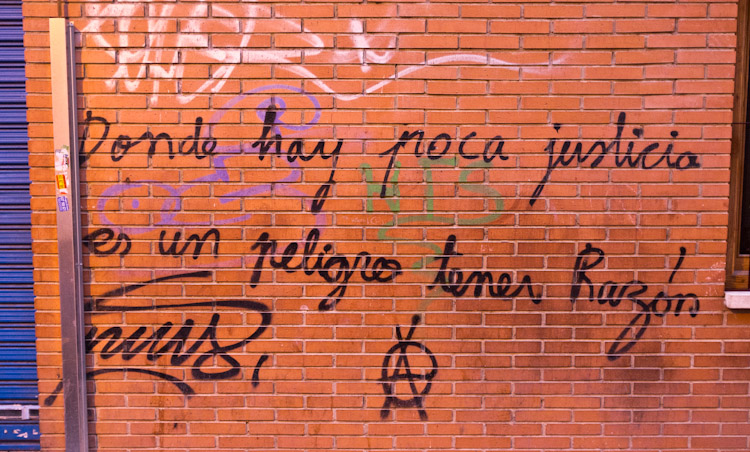 4_8
When Barcelona plays Real Madrid, the local bars are full: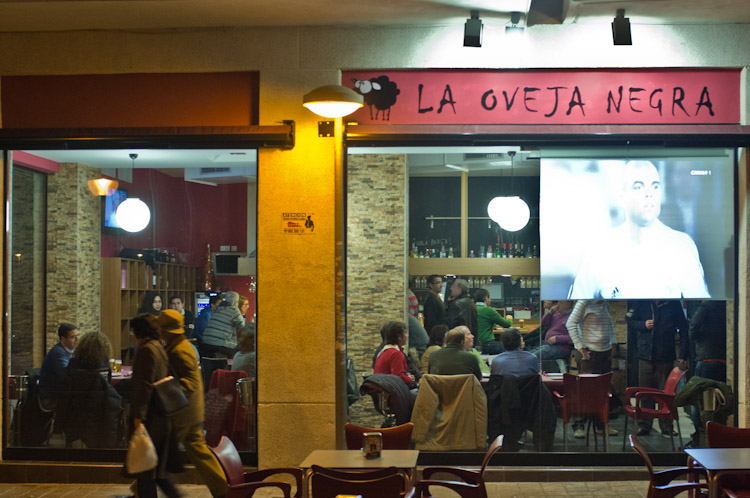 4_9
Thursday evening we had the first wine tasting of the year. The guy presenting the wines is actually from our IT department. We could not get an external speaker this month, but Juanmi did an excellent job: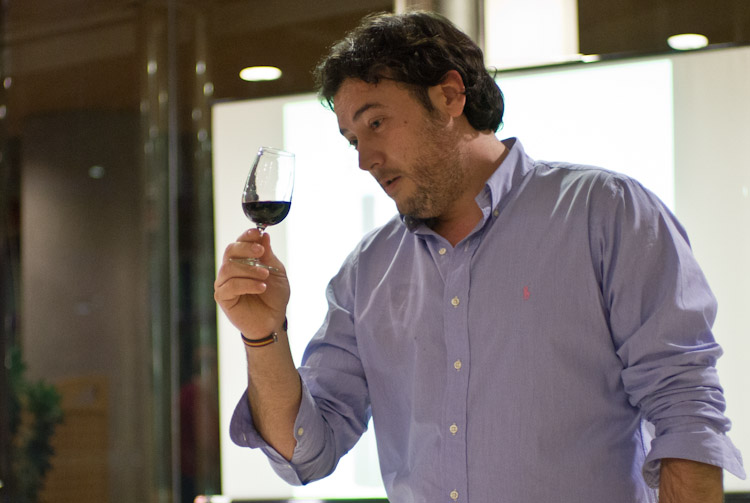 4_10
I have been going to work early this week, so the morning dog walks have been in the dark: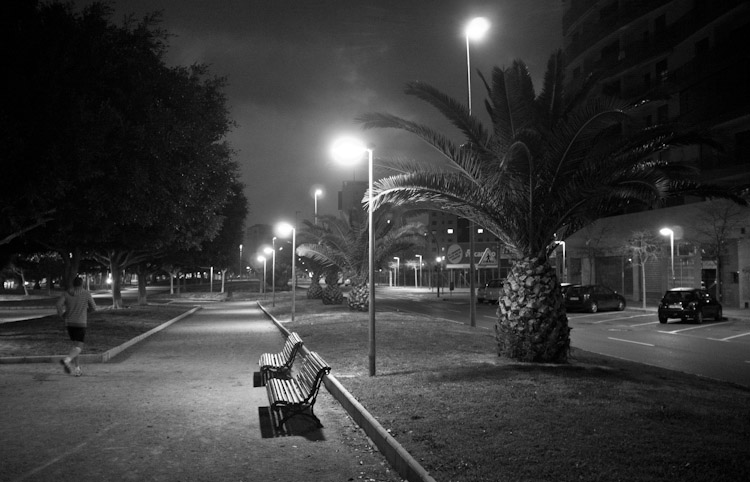 On Friday, I was part of an advance party that went to a couple of tapas places to choose where to go and what to eat next week, when we have our delayed department Christmas lunch. We always do this after the New Year, and by popular demand, we do it as a tapeo. But the tapas bar hopping must be planned and requires a test run.
4_11
By coincidence, both of my fellow scouts were Belgian. This is Maria, of Italian descent but born in Belgium: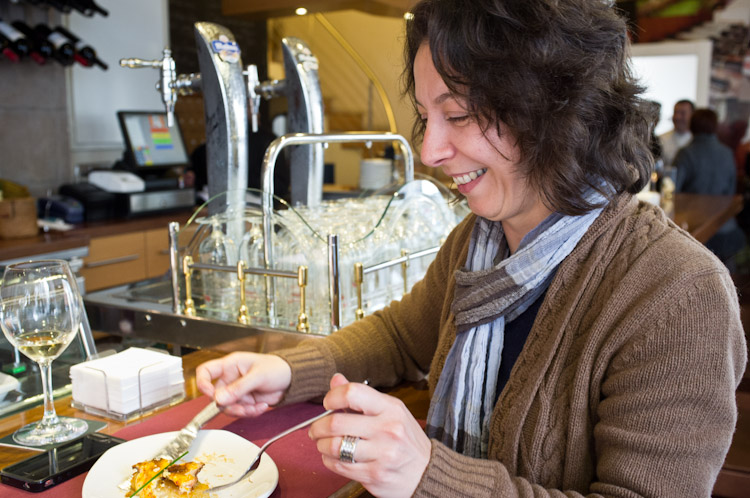 4_12
Daniel was born in Liège. He is a foodie and knows lots of good restaurants in and around Alicante. He took notes as we ate our way through various tapas: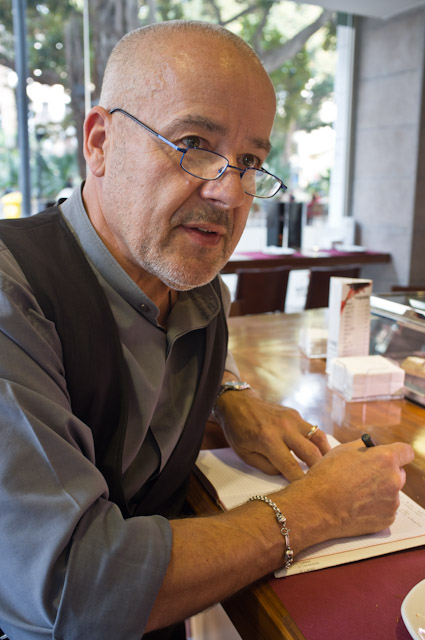 The next five images show some of tapas we analyzed.
4_13
Milhojitas de manzana con foie at Césaranca: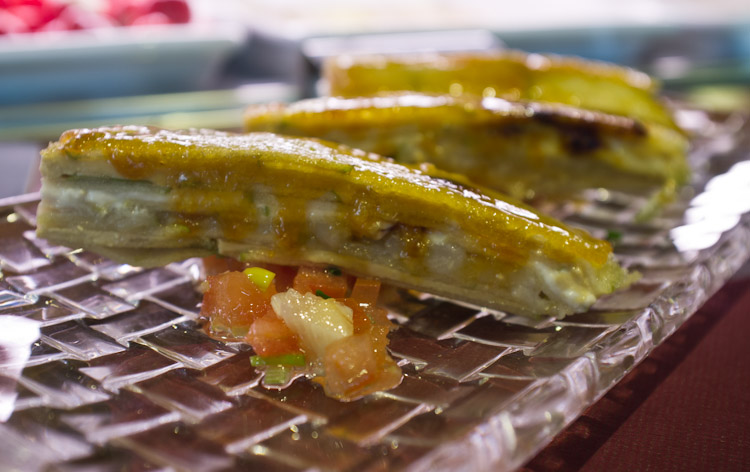 4_14
Brochetas de langostino at Césaranca:

4_15
Mejillones at Mejillones de Correos: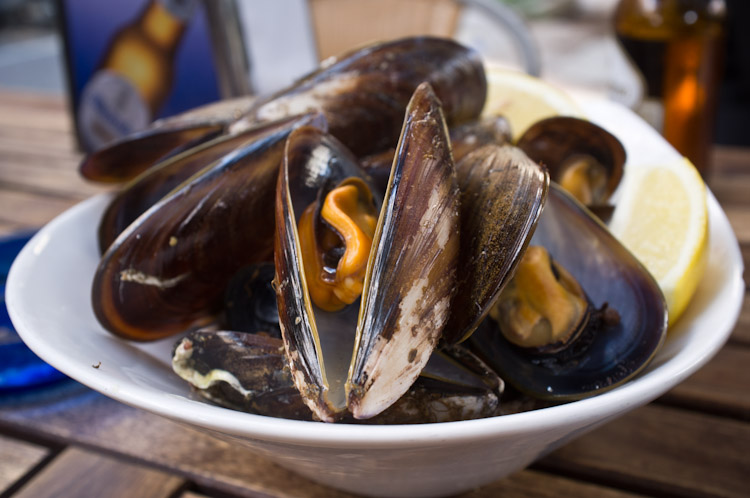 4_16
Patatas bravas at Mejillones de Correos: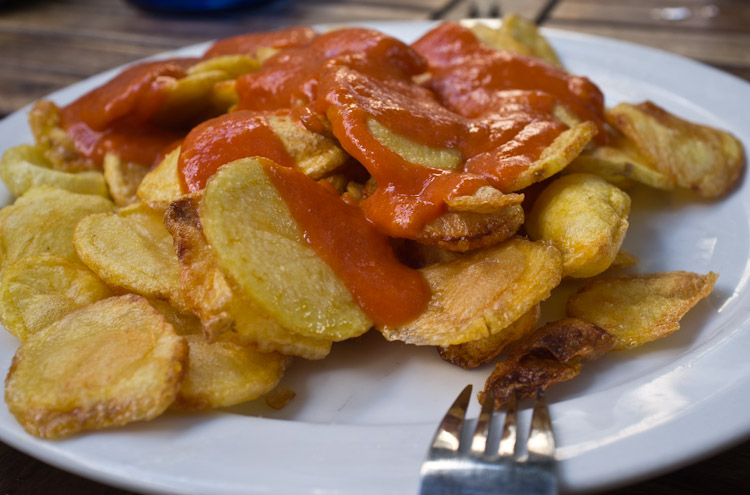 4_17
Chipirones at Mejillones de Correos: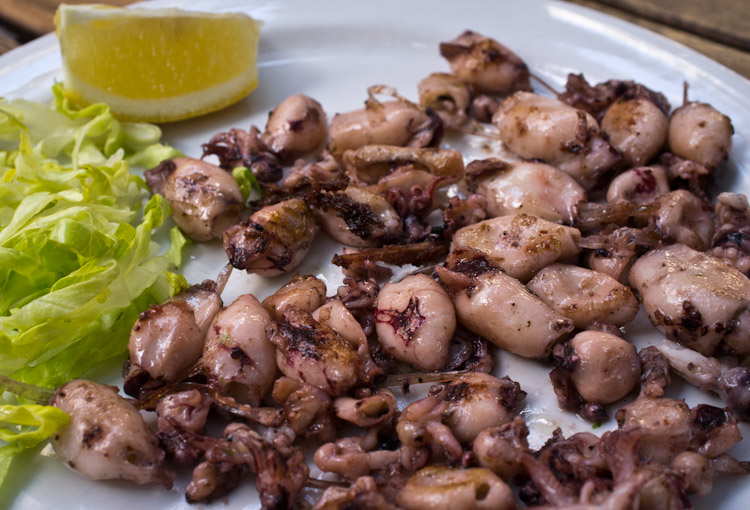 4_18
At both places, once we had decided which dishes we liked, we advised the bartender that next Friday, a group of 20-25 people will come all at once. These places are small, so it is useful to let them know in advance. Sometimes, a discount or prix fixe can also be negotiated: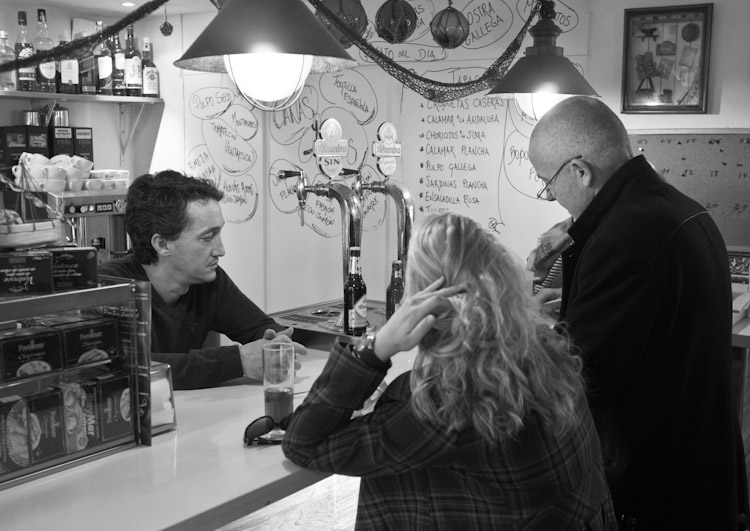 4_19
It may be the middle of winter, but eating outside is still very feasible here: