I spent most of the week in Scandinavia. First work in Stockholm, and then a few days of vacation in Denmark.
7_1
We had a meeting of our public sector stakeholders (basically, representatives of the 27 EU member states) in Stockholm on Tuesday and Wednesday. Here, my colleague Claire is leading a breakout group: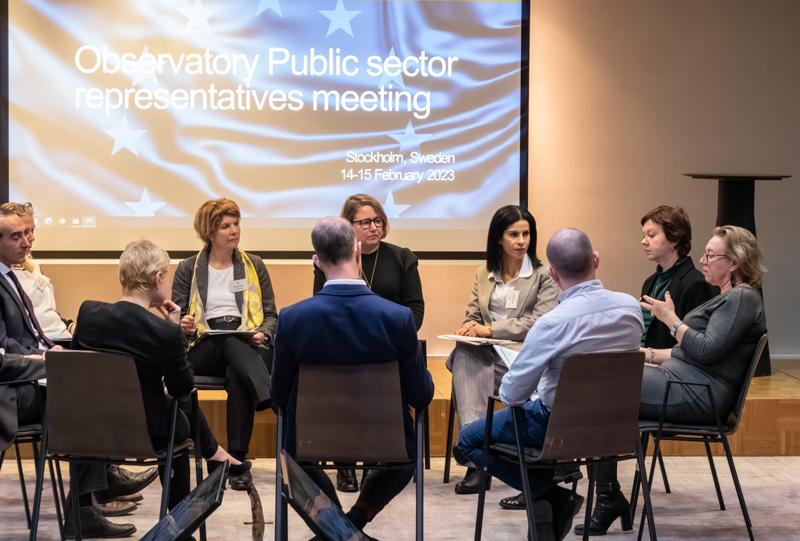 7_2
Stephanie during a break:

7_3
One of my favourite people, Linda from Latvia: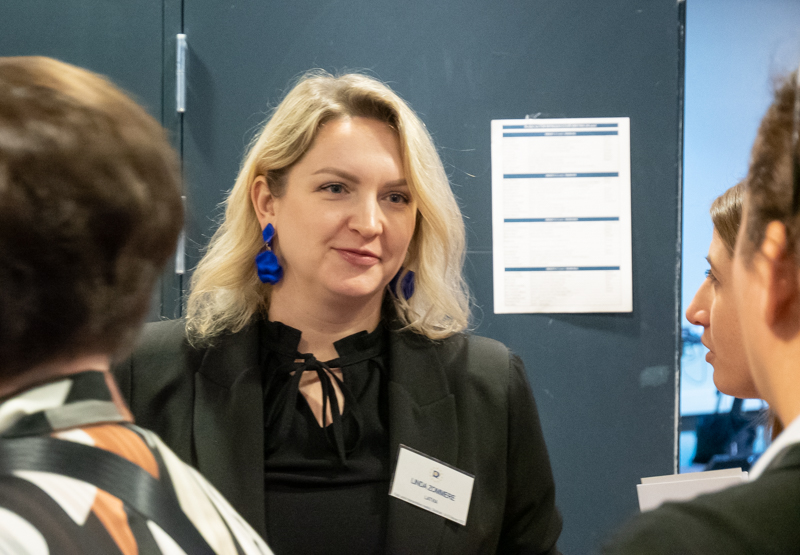 7_4
The usual group photo, and I am there, in the back: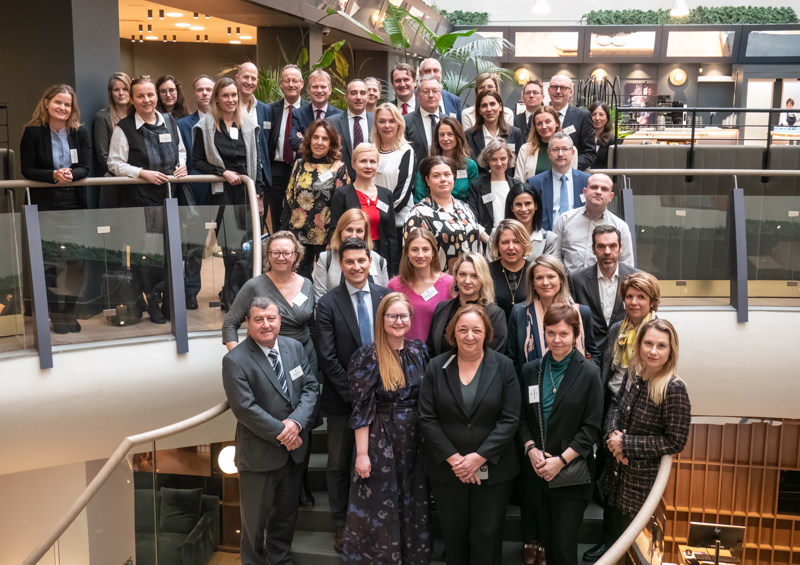 7_5
On Tuesday evening we had the social dinner at a restaurant in Gamla Stan, Stockholm's beautiful old city: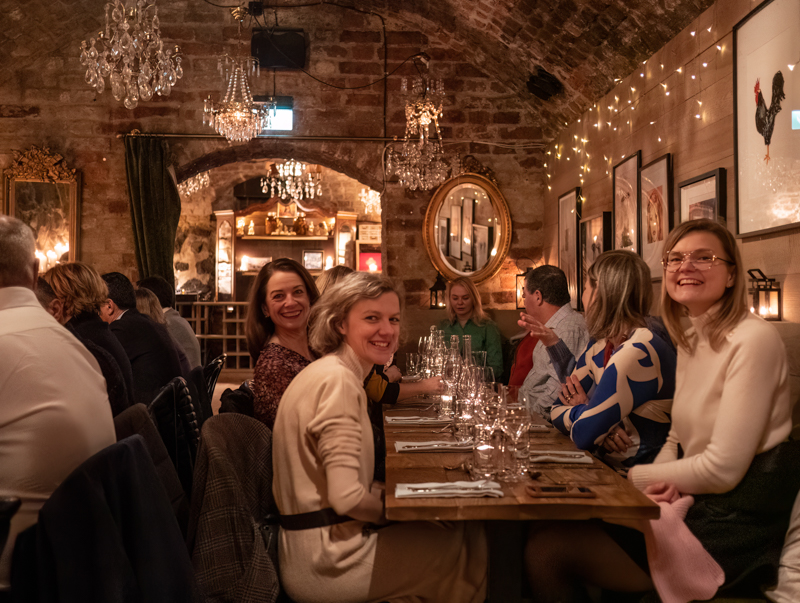 7_6
Before the dinner, I had some free time which I decided to spend visiting the Moderna Museet, Stockholm's main modern art museum. I took the Tunelbanan, the local name for the metro. The station where I got off, Kungsträdgården, was a work of art in itself: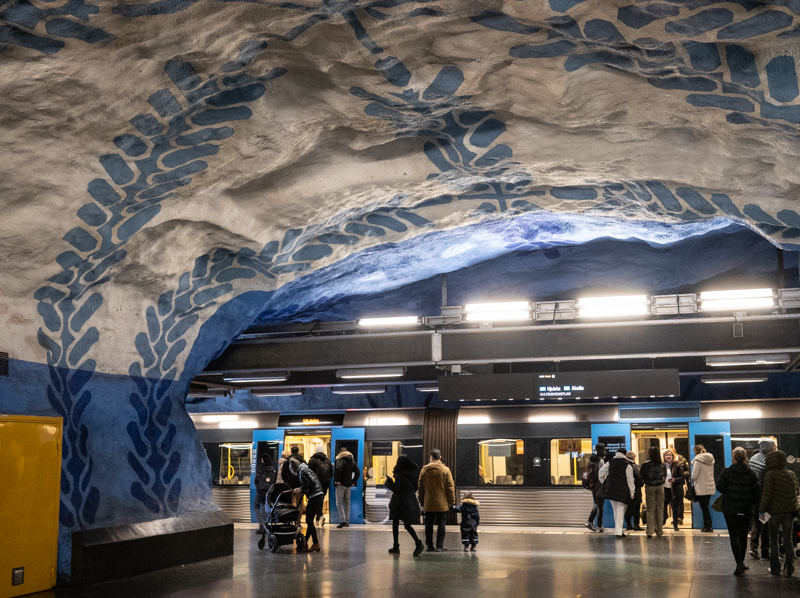 7_7
One meets nice people on the metro: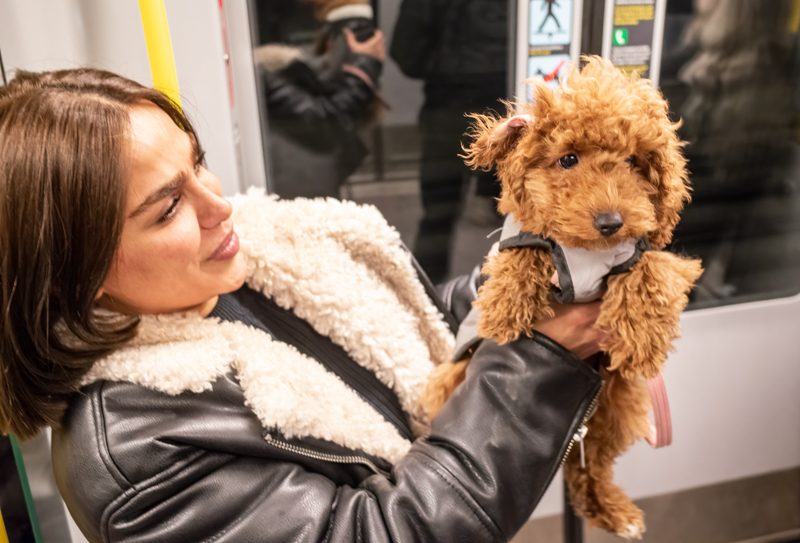 7_8
The Moderna Museet is located on an island called Skeppsholmen. While walking there, I had a nice view of Gamla Stan: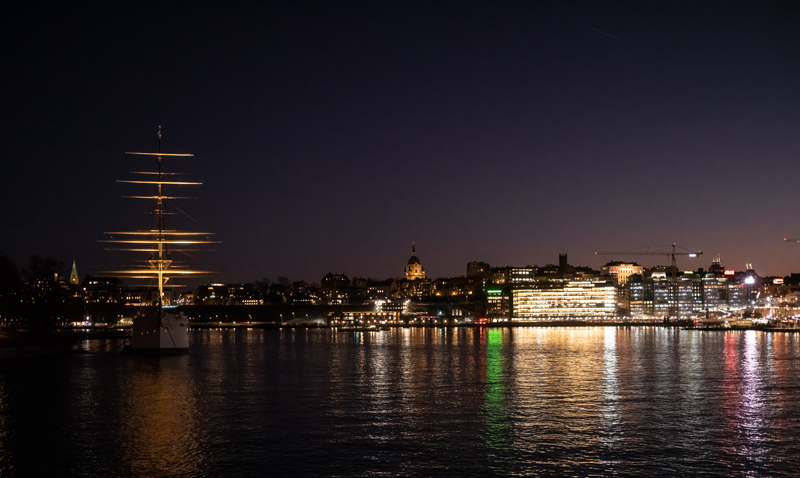 7_9
There was a lot of interesting art at Moderna Museet. Towards the end of my visit I photographed this couple looking at a large painting: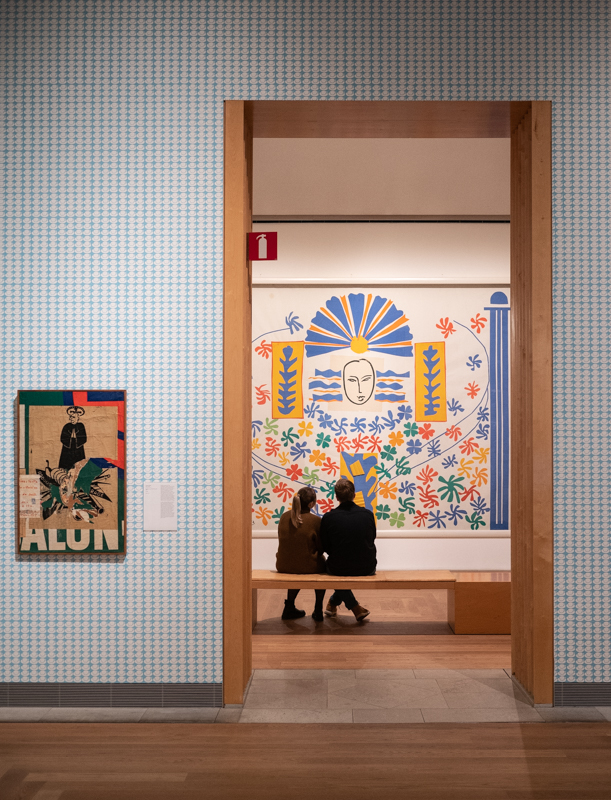 7_10
On Wednesday afternoon, our hosts had arranged a visit to the Abba Museum, about 3 km from the hotel. I decided to walk there, and along the way I passed the memorial to Raoul Wallenberg, the Swedish diplomat who saved perhaps thousands of Jews during WWII: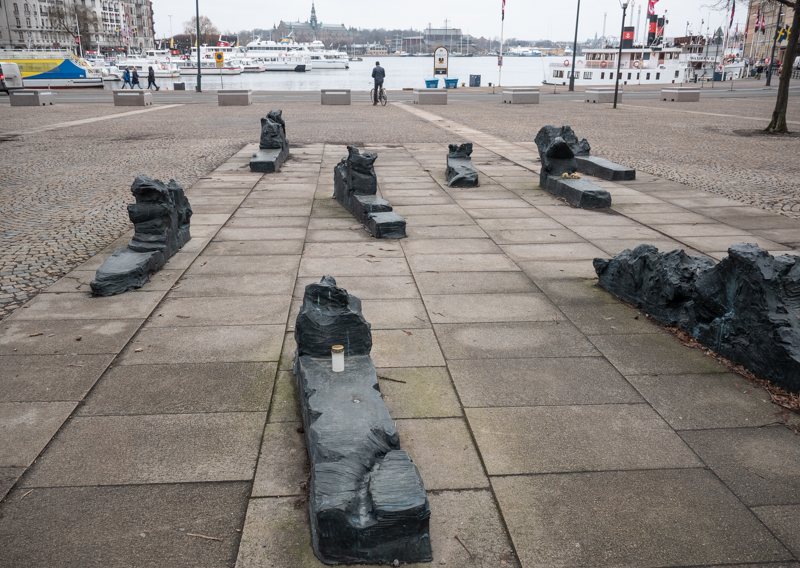 7_11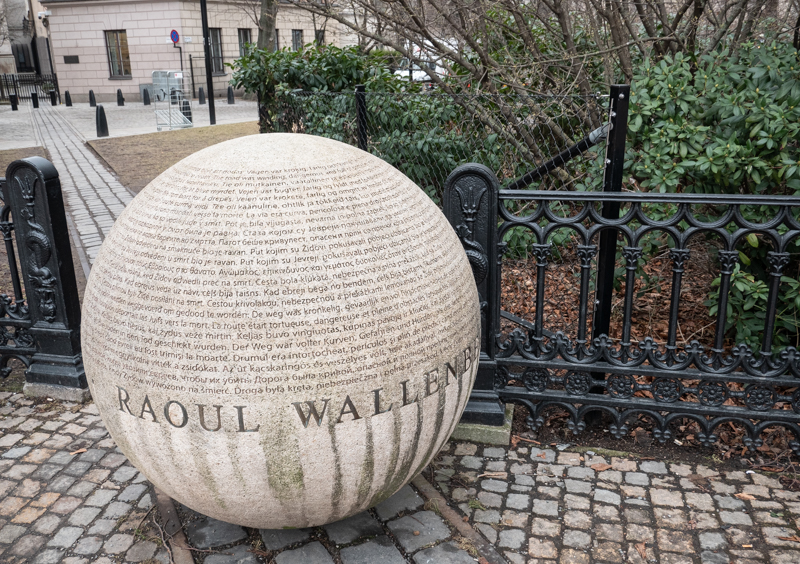 7_12
At the Abba museum, a guide showed us around: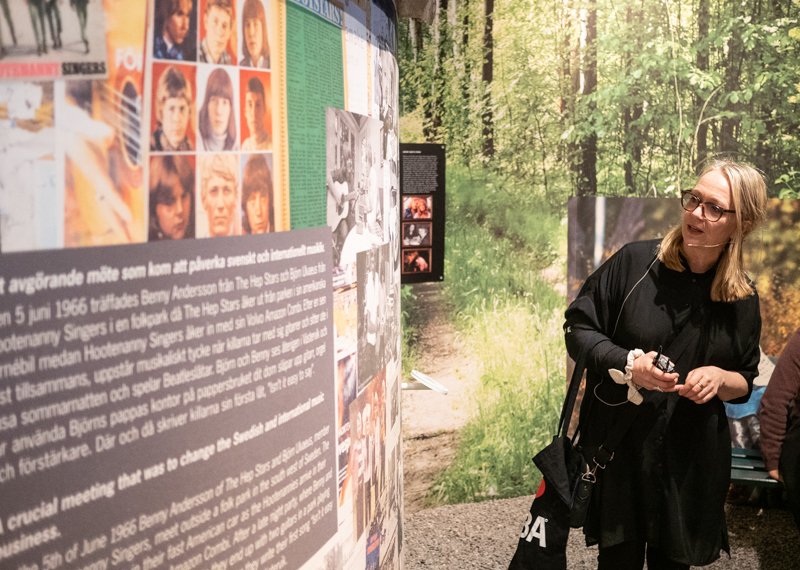 7_13
The piano and the guitar on which Björn and Benny composed many of Abba's hits, on an island in the Stockholm archipelago: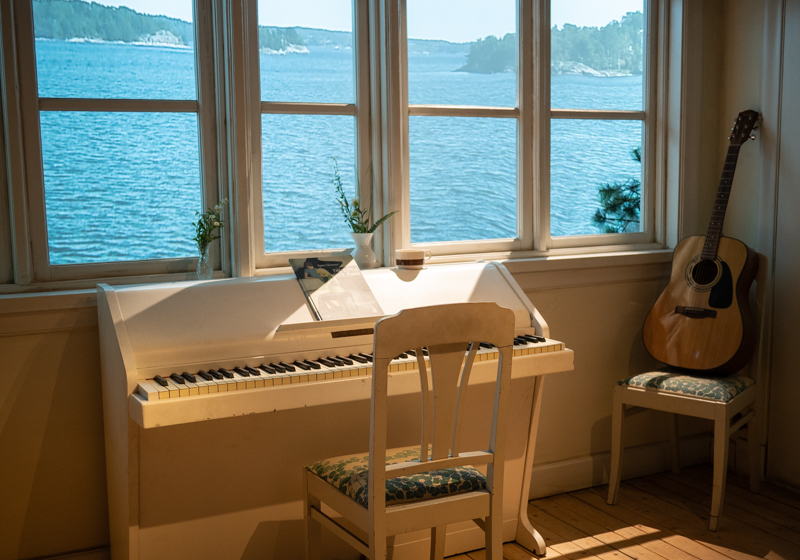 7_14
On Thursday morning the Swedish patent office had arranged a seminar on intellectual property and sustainability. I shared the stage with this remarkable man, an 83-year old retired police officer, now brand protection manager for an outdoor equipment company. I chatted with him a bit afterwards; it seems clear that he is not working at this age for the money. Rather, this is his way to stay active and have fun: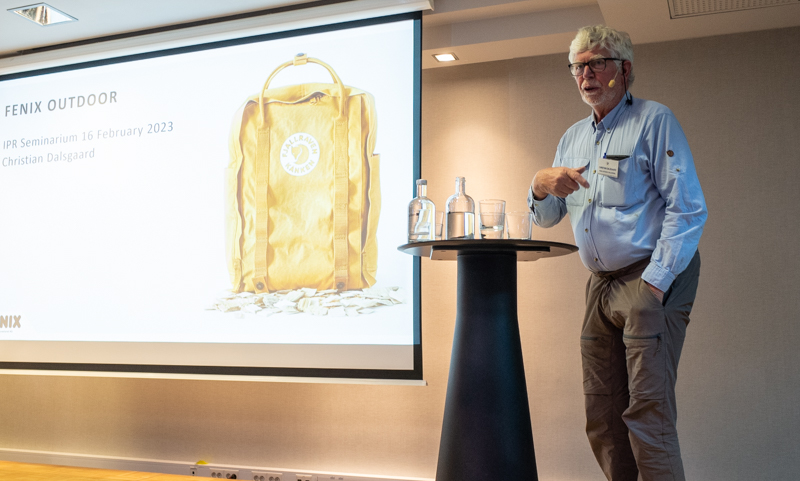 7_15
After the seminar we had lunch, during which I made my last photo in Stockholm, of this absurdity in the hotel restaurant: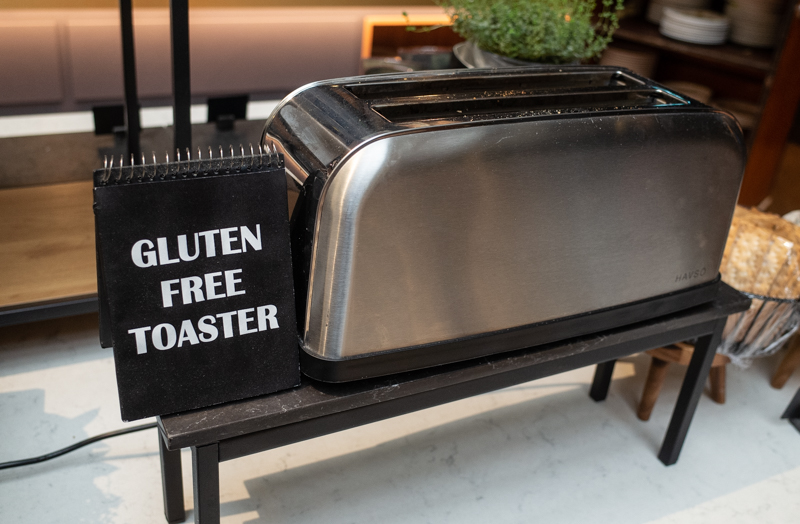 7_16
In the afternoon I made my way to the airport and flew to Copenhagen. The city had put on a special greeting for me on the spire of the city hall (or maybe there was some other reason…):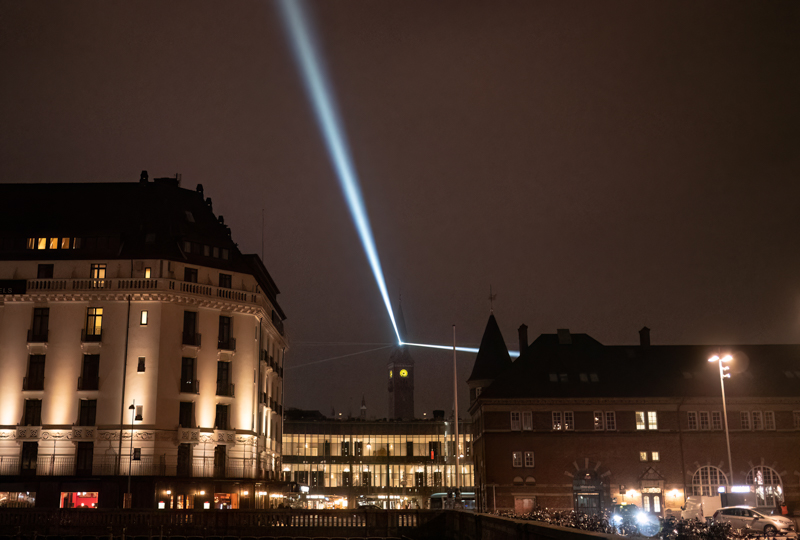 7_17
After checking in at my hotel, I took the metro to Kongens Nytorv where I met up with my childhood friend Beata. It was too late to look for dinner, so we walked to Nyhavn instead, for some liquid nourishment: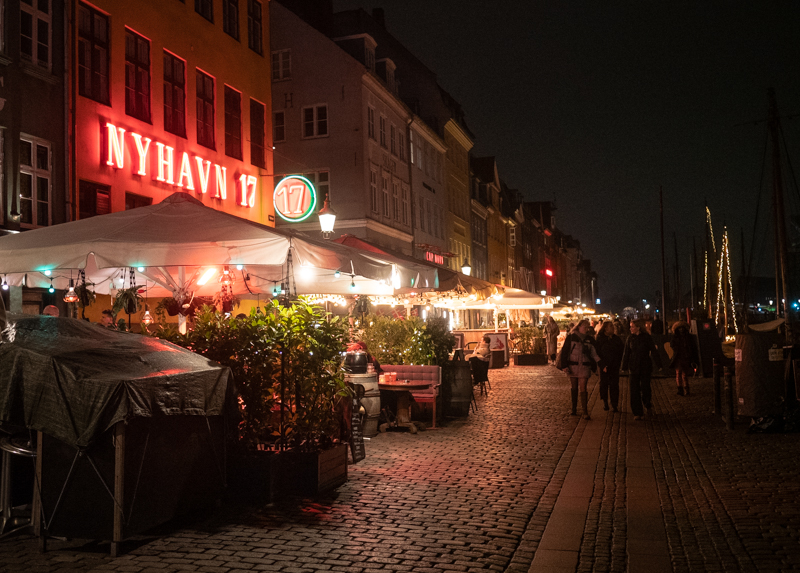 7_18
We sought nourishment here, at a pub in Nyhavn that I began to visit with my father during the last years of his life in the early 2000s. It has now become one my "mandatory" places to visit when I am in Copenhagen: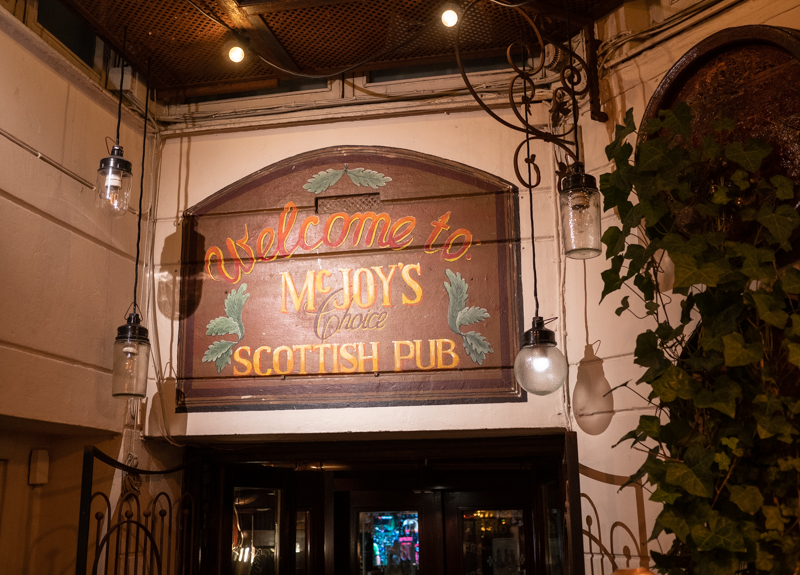 7_19
Beata enjoying dinner:

7_20
The weather had been decent during my visit to Scandinavia–until Friday morning, when I woke up to a morning of constant rain. I tried to make something from it, at least photographically, at the bicycle parking outside Copenhagen's Central Station: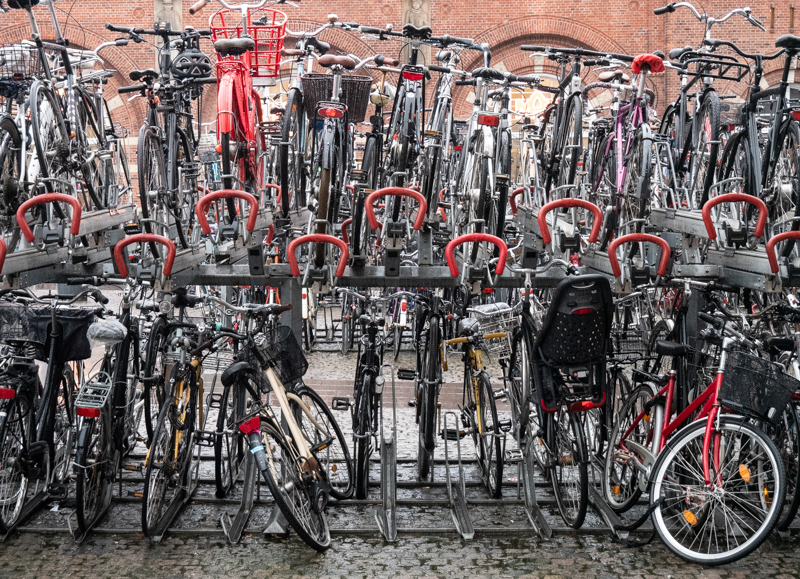 7_21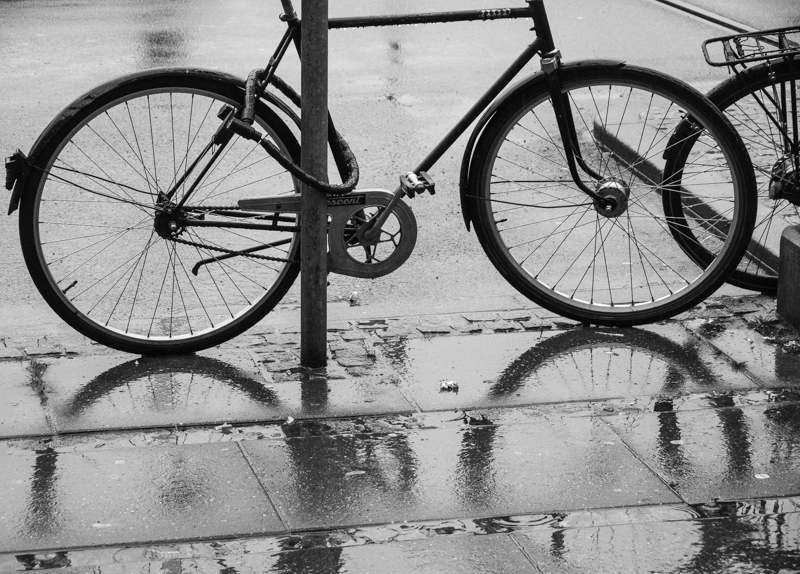 7_22
I sighed but there was no choice–I was determined to visit the graves of my parents, even though it meant getting soaked during the walk from the commuter train station to the cemetery. As usual, I first went to my mother's grave in the municipal cemetery Vestre Kirkegård: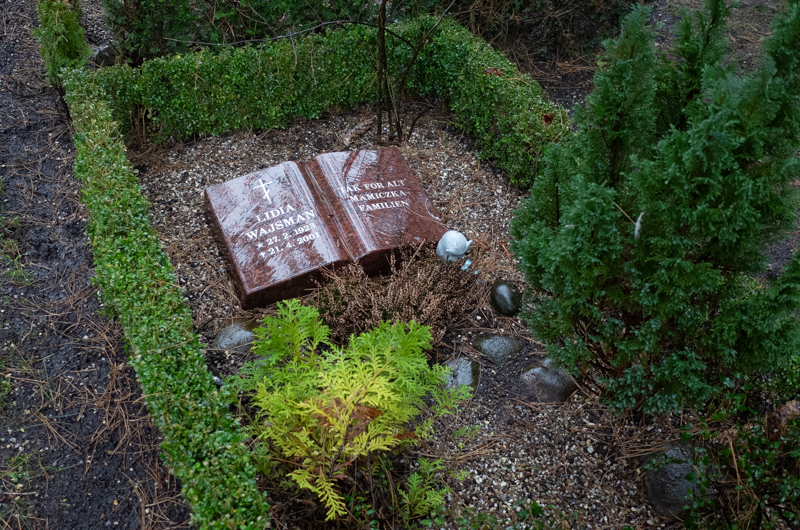 7_23
And then on to visit my father at the neighbouring Jewish cemetery: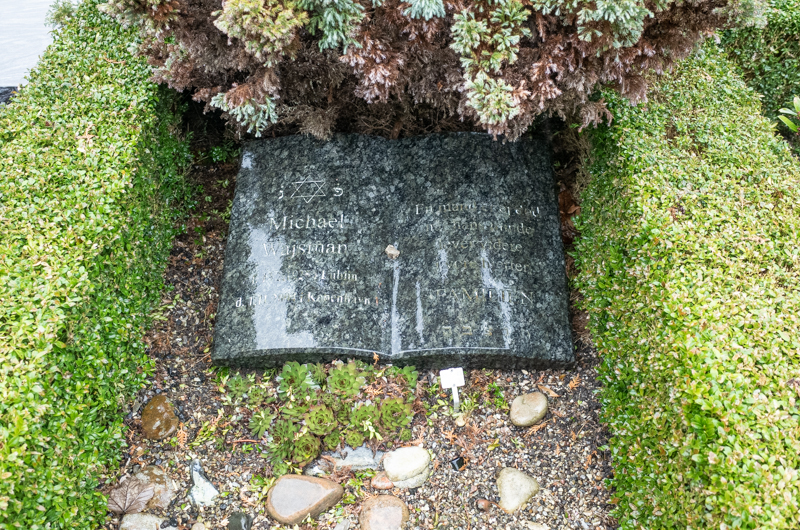 7_24
Then I went back to the centre of Copenhagen to walk around a bit, despite the rain. On the pedestrian streets one can always seek shelter under awnings and take pictures without getting the camera wet: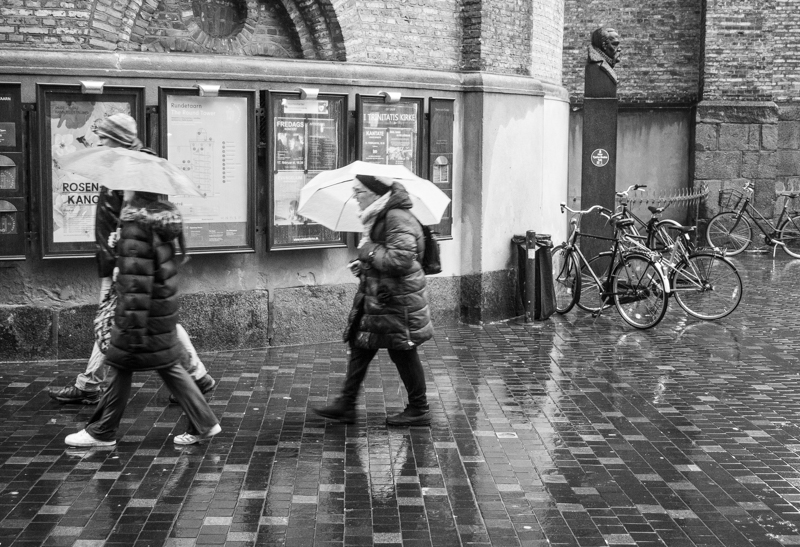 7_25
The small flower market on Kultorvet ("Carbon market", a medieval name) provided a bit of colour in the greyness: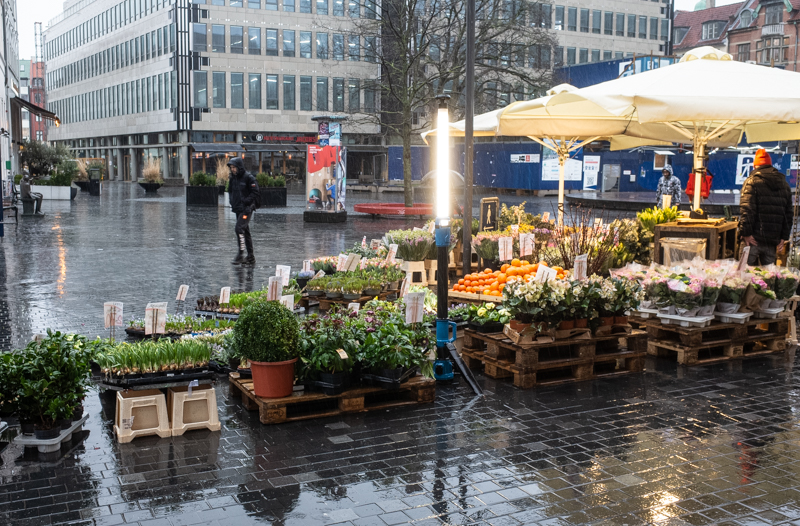 7_26
This is probably my favourite picture from this day in Copenhagen: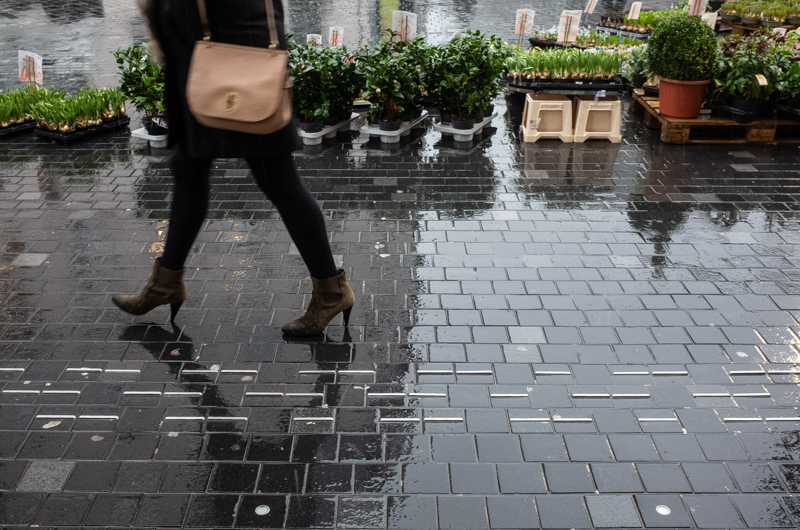 7_27
I walked on a bit, stopping to take pictures when I had a shelter with a decent vantage point. Despite the bad weather, there were quite a few people on the main pedestrian street Strøget: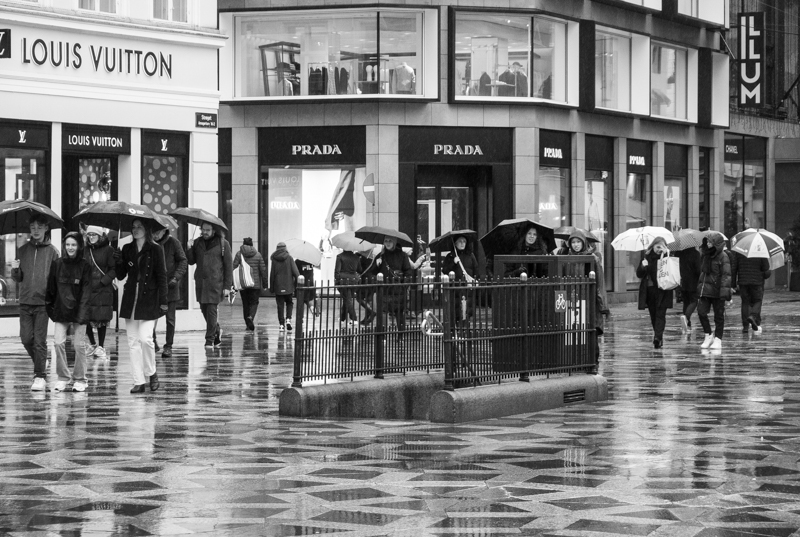 7_28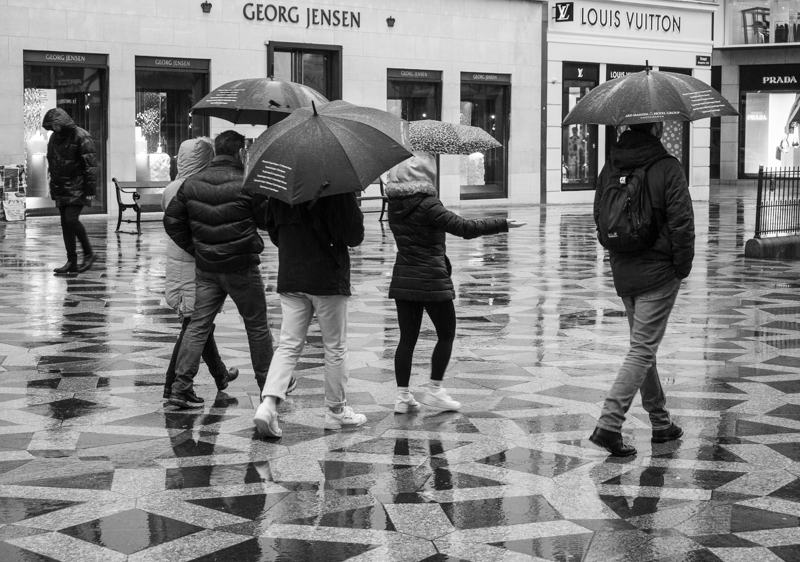 7_29
Intrepid Asian tourists. A spot of rain will not ruin their selfie: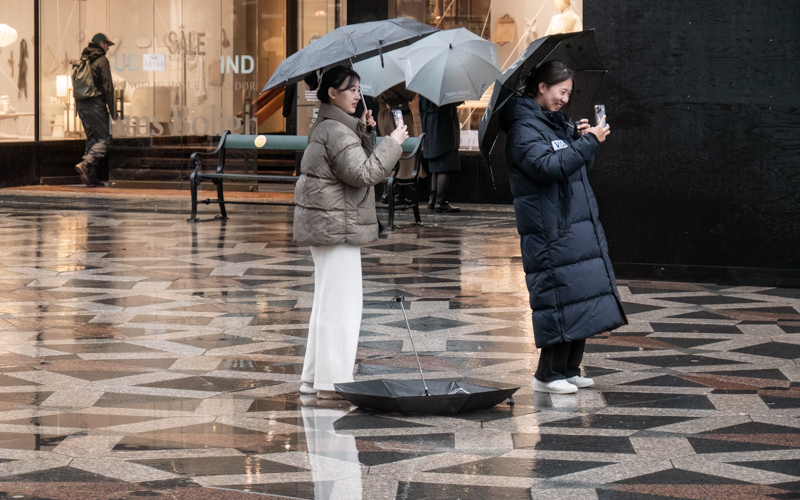 7_30
Café table 1: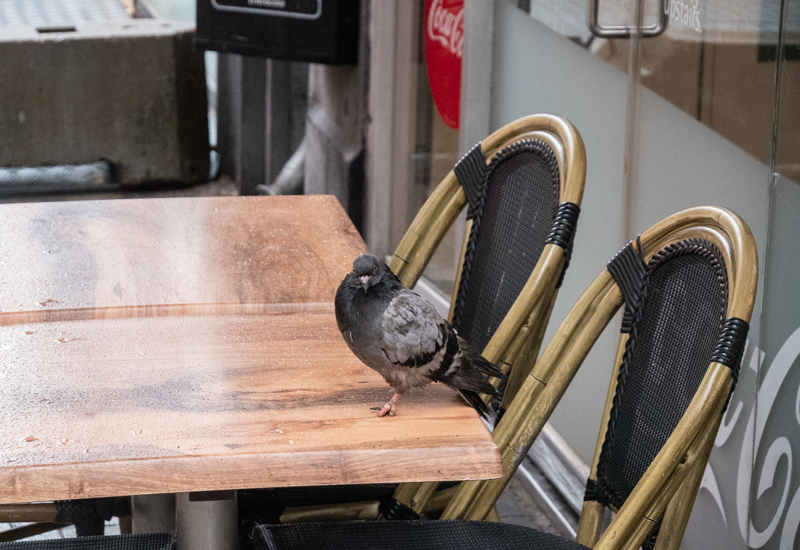 7_31
Café table 2: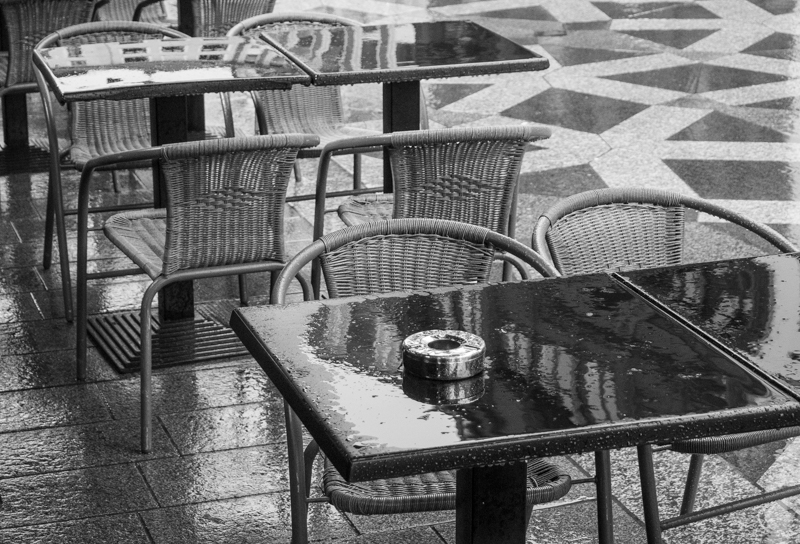 7_32
I always think of my son when I pass the Warhammer store in central Copenhagen. He was heavily into it when we lived in Switzerland 2000-2003, and we still have all his pieces. This time, I noticed a plaque on the building: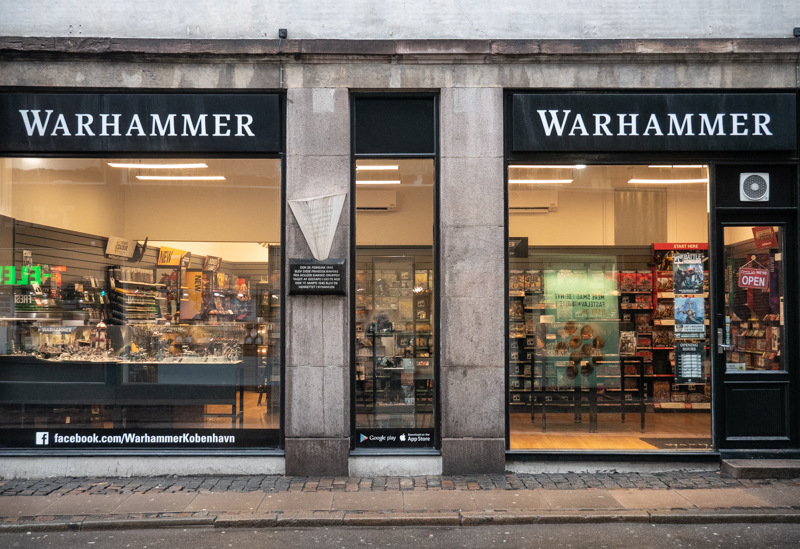 7_33
So I took a closer look. A group of resistance fighters was arrested here by Gestapo in February 1945 and executed the following month, just a few weeks before the liberation of Denmark by British troops: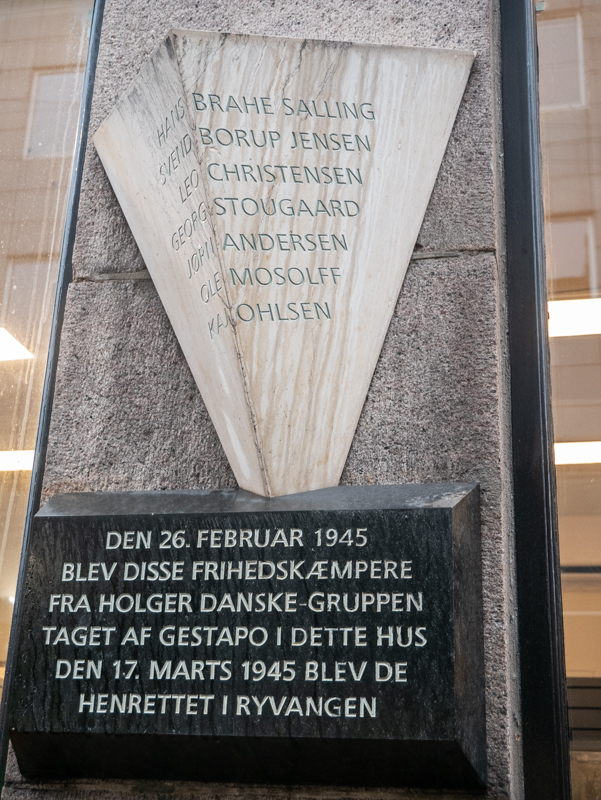 7_34
I walked back to my hotel, picked up my luggage that I had left there that morning, and took the train to my hometown Aarhus, 3 hours away. My dear friend Lars met me at the station, and we spent Friday evening eating pizza and drinking beer, and talking of course. The next day we went to the ARoS art museum, something we do every time I visit. This time the highlight was an exhibition by Japanese artist Chiharu Shiota: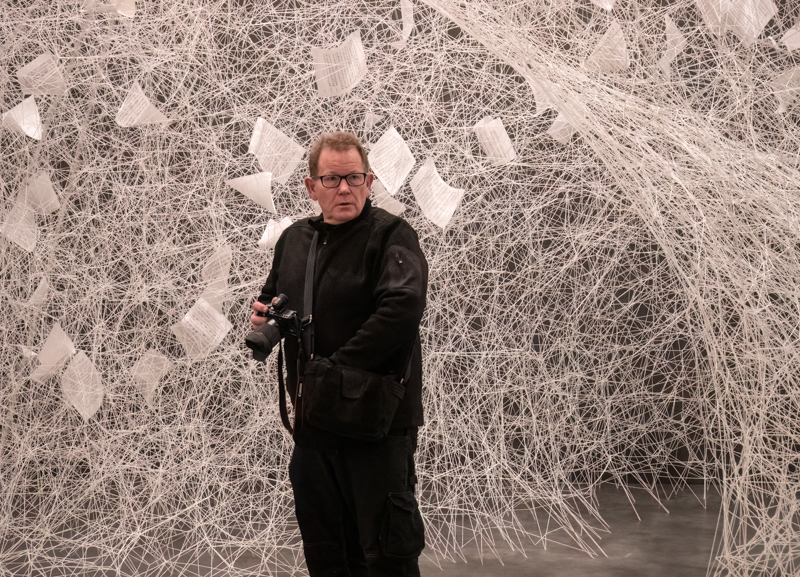 7_35
Two people at ARoS, reading (Lars in the foreground, a random man in the background):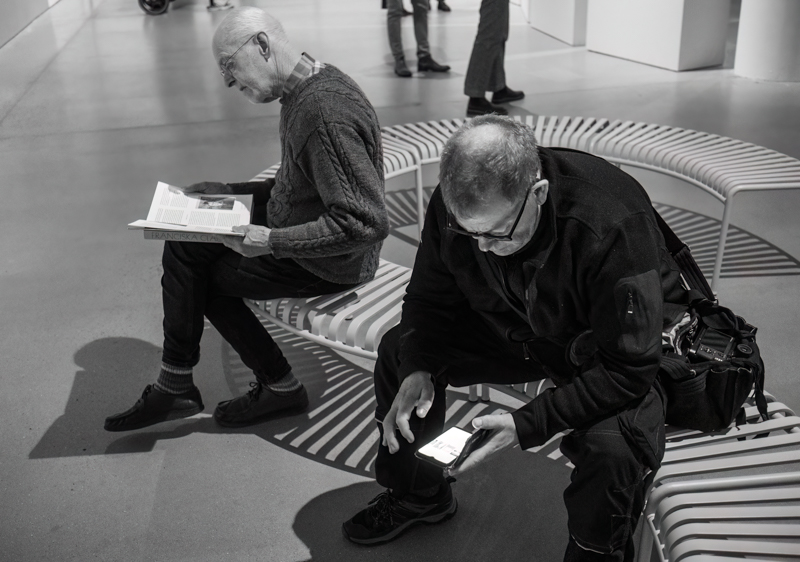 7_36
After our ARoS visit, Lars made us lunch at home, the classic Danish smørrebrød, usually translated as "open-face sandwich" but it is much more than that: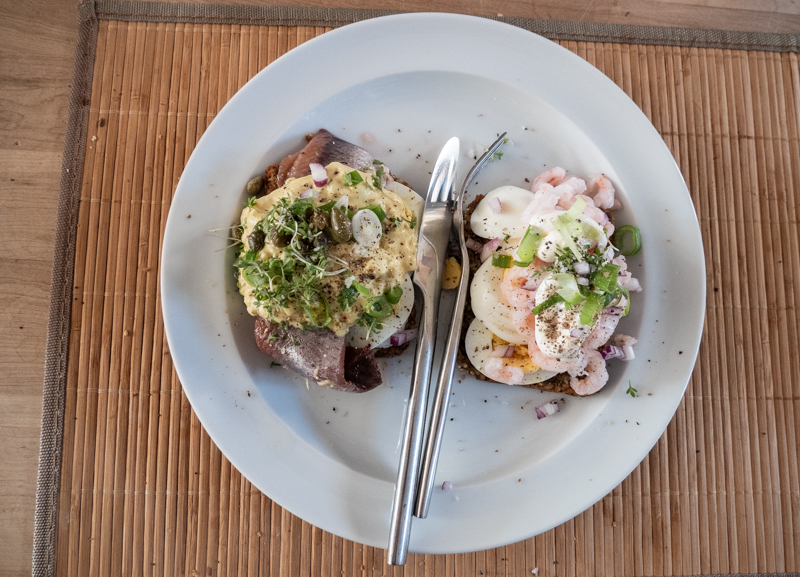 7_37
Sunday was my last day in Denmark, I had a flight home from Billund airport in the afternoon. Early in the morning I went for a walk and enjoyed the morning light on Åboulevarden: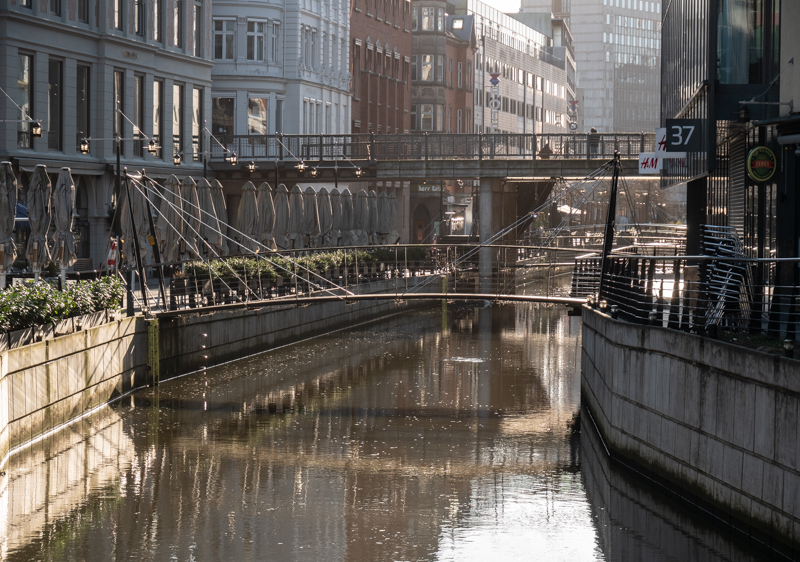 7_38
That afternoon, I took my last photo in Denmark this time around, a sculpture at the Billund airport departure hall: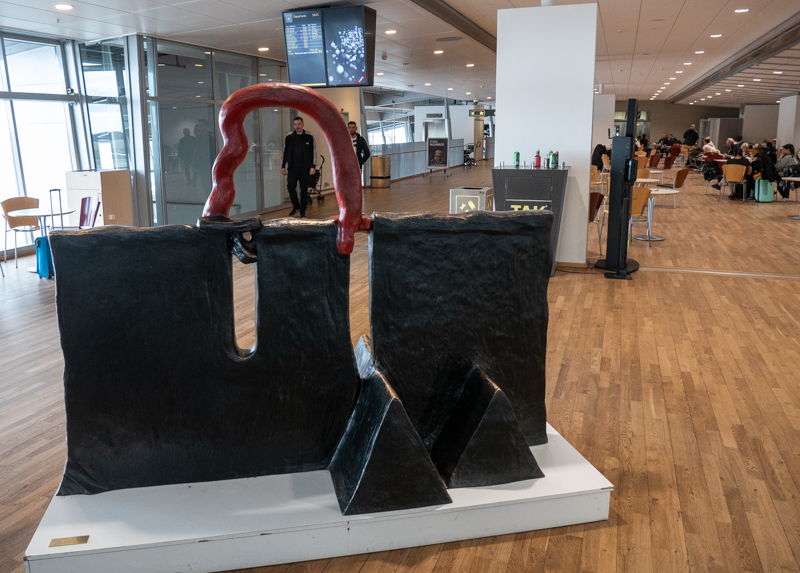 My Stockholm gallery can be seen here. And I have also made a gallery from Aarhus.