It was an enjoyable week in many ways, but the highlight was undoubtedly my first ride on the 22 km long Vía Verde del Maigmó, a wonderful gravel road that follows the route of what was once a railroad between the towns of Agost and Alcoi.
31_1
But first four images from my neighbourhood. This abandoned house with a large chocolate advertising mural has always attracted me visually (Valor is Spain's leading chocolate company):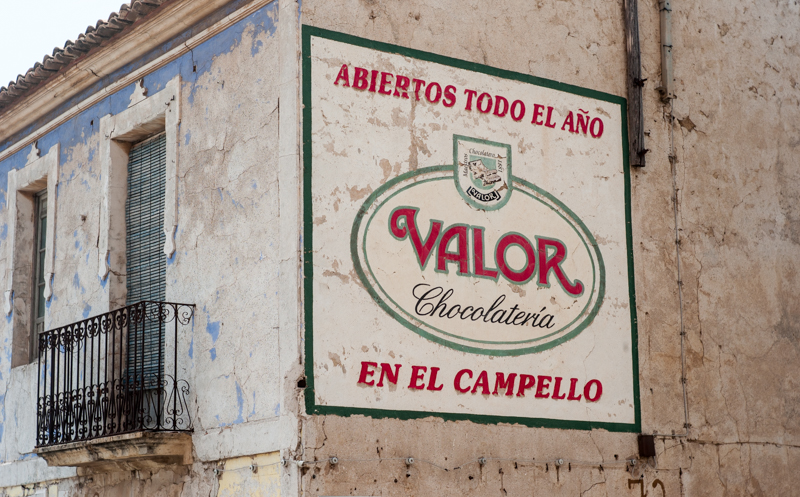 31_2
I guess in the past someone could not agree whether the building was no. 72 or 74: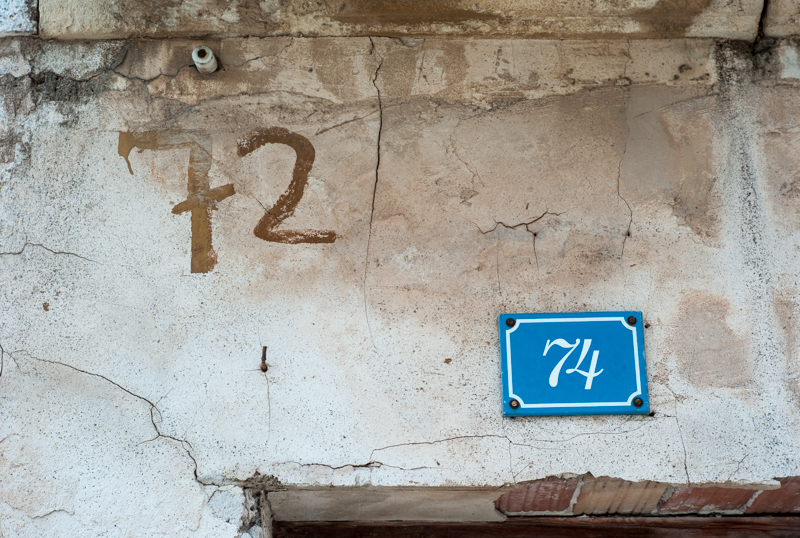 31_3
Down the street there is a bar with this motorcycle always parked outside. A quick Google search revealed that Sanglas was a Spanish motorcycle company, started right after the Civil War in 1942, continuing production until 1981. This particular motorcycle seems to be a 350cc model from the 1950s: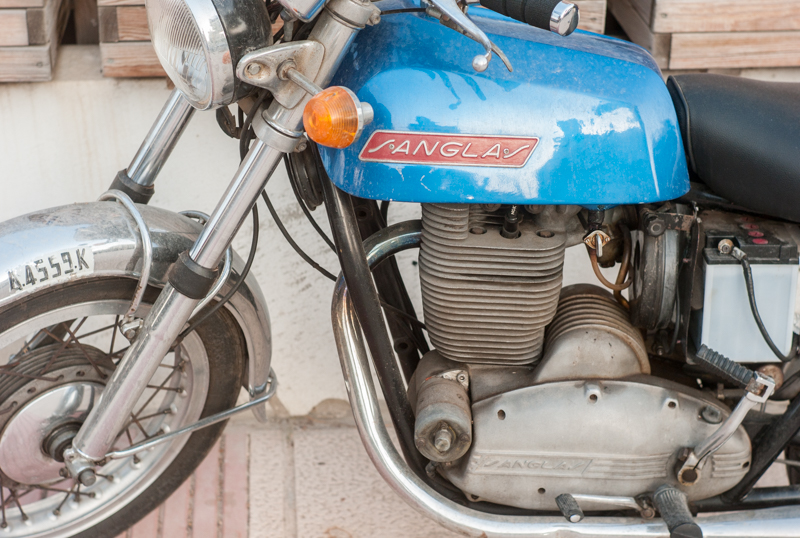 31_4
Breakfast at our local bakery: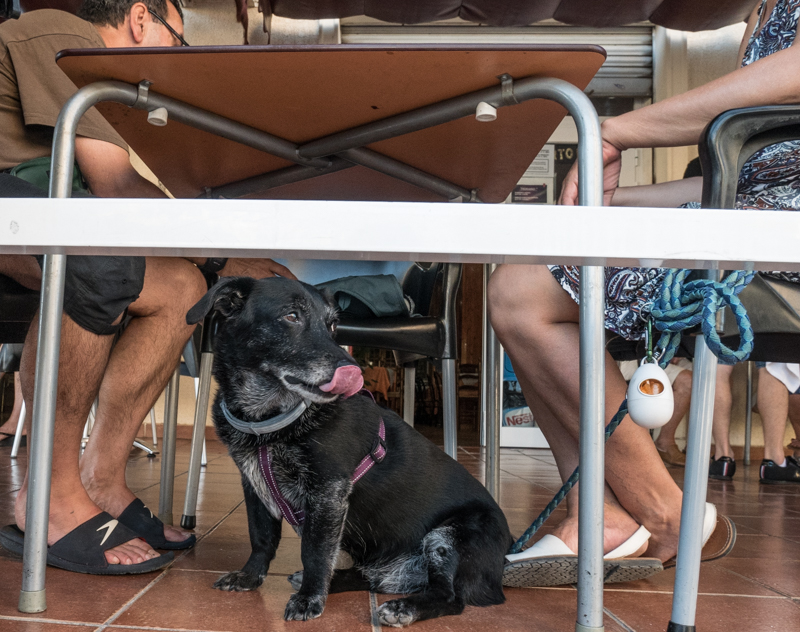 31_5
On Sunday I set out on the first serious ride on my new mountainbike. For the past several years, I have cycled between 700 and 1000 km a month, but all on the roads. Now I have a bike (one of four in my garage…) that also lets me explore non-paved territory. I have long been interested in some of the Vía Verdes ("green roads") that have been installed around Spain. As the Spanish countryside has lost population to the cities during the past few decades, many local railroads were no longer viable and were abandoned. In the past 10-15 years, many of those abandoned railroads have been converted to cycling and hiking trails. The closest one to where I live is called Vía Verde del Maigmó. It is 22 km long and rises from about 200 m above sea level to 650 m or so. But because trains cannot climb steep slopes, the Vía Verde ascent is much milder than a normal road, thanks to tunnels and viaducts. I had my wife take me to the starting point about 25 km from our house (the one good reason for having a baby SUV like our Toyota RAV4 is that it is easy to stuff a bike in the back), and then I set off on the ride. This is the beginning of the route: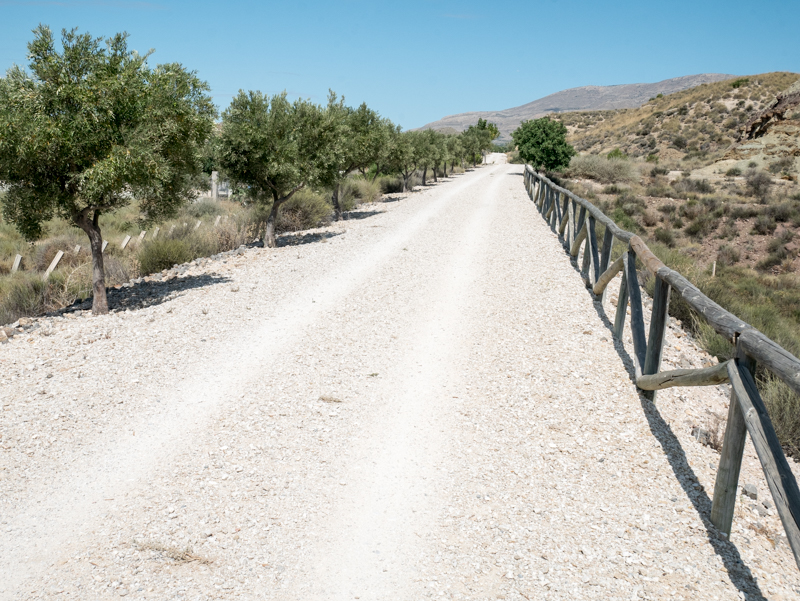 31_6
After about 4 km, there is a nice view of the town of Agost: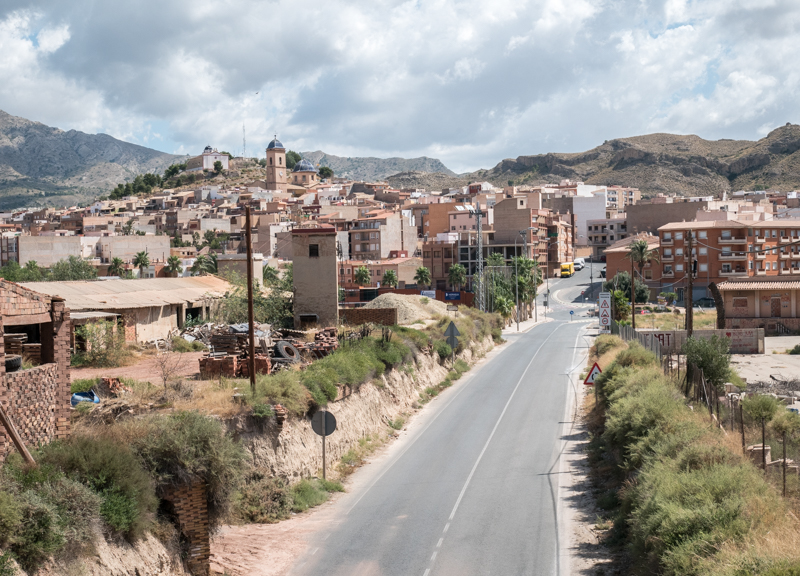 31_7
Almost halfway, at km 10, a nice view of the fields and the mountains. One of the nice things about riding on these trails is that you can stop whenever you like to take in the landscape: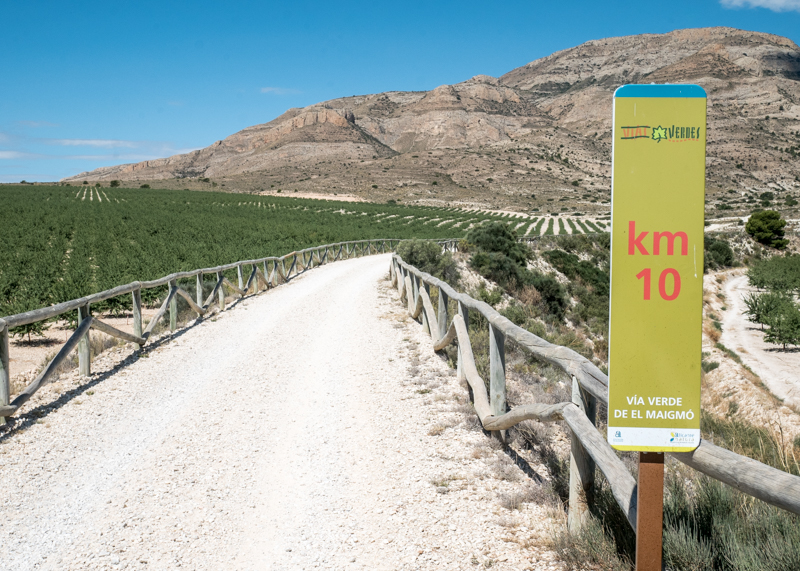 31_8
One of the six tunnels that make the Vía Verde easier to ride than the normal road (although the longer ones are spooky and you definitely need a good front light):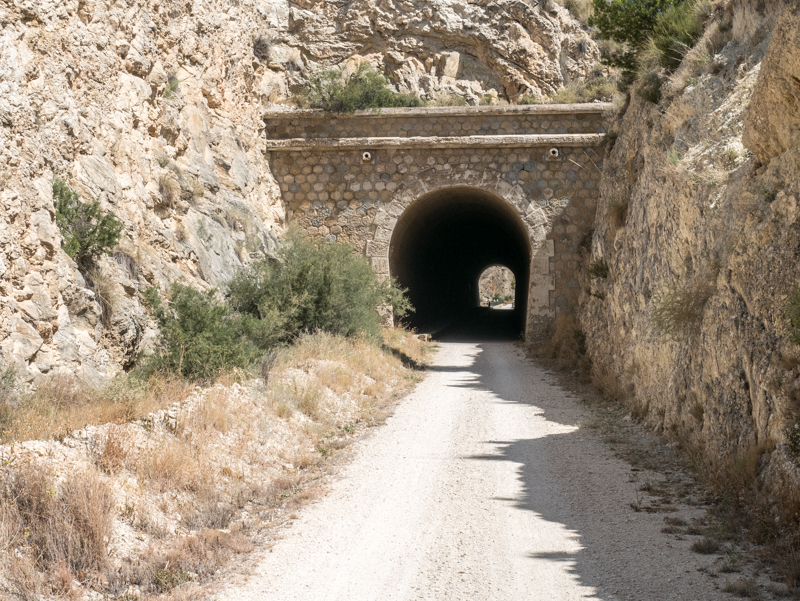 31_9
A few km before the end, I came across this peacock: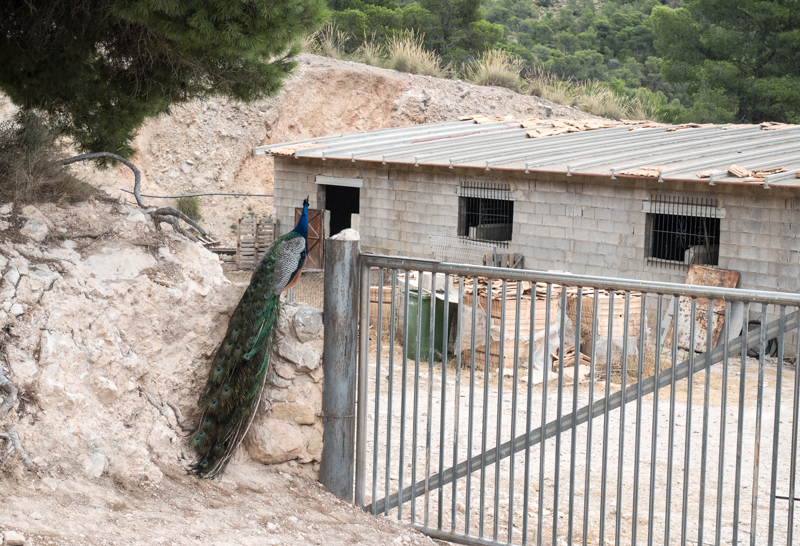 31_10
The end of the route, at 22 km. From here, I have 32 km to get home, mostly downhill, on the paved road: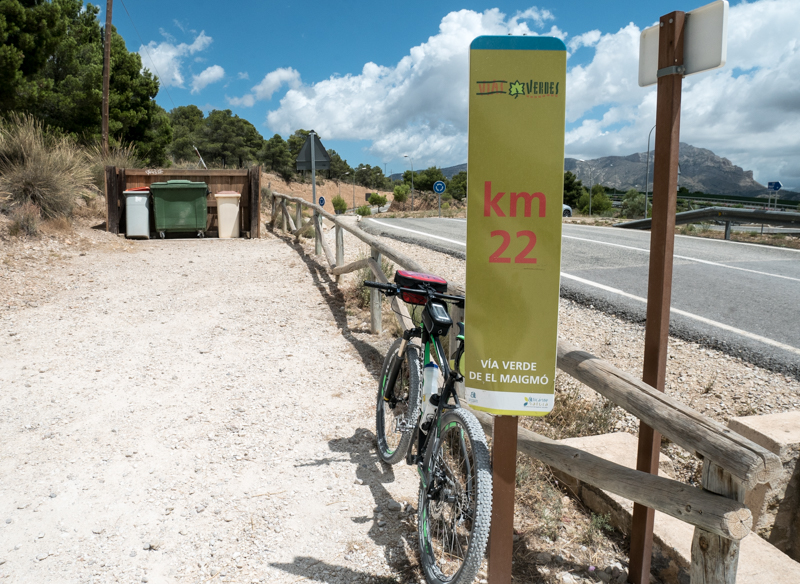 More photos from the ride are here.
31_11
That afternoon, as I do every Sunday, I went down to the beach to have a beer and to look around. The local authorities are trying to promote different kinds of tourism than just sand and sun. One expression of that are photo exhibitions like this one, from India: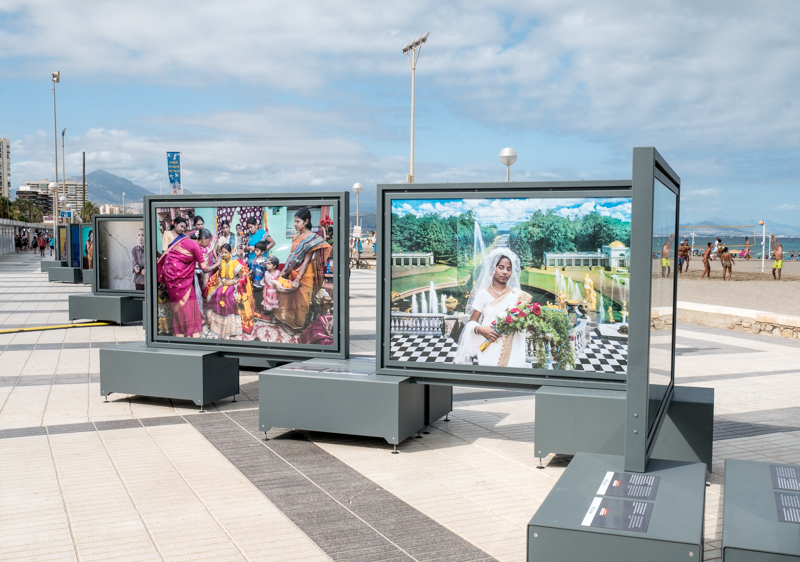 31_12
But people-watching is more fun: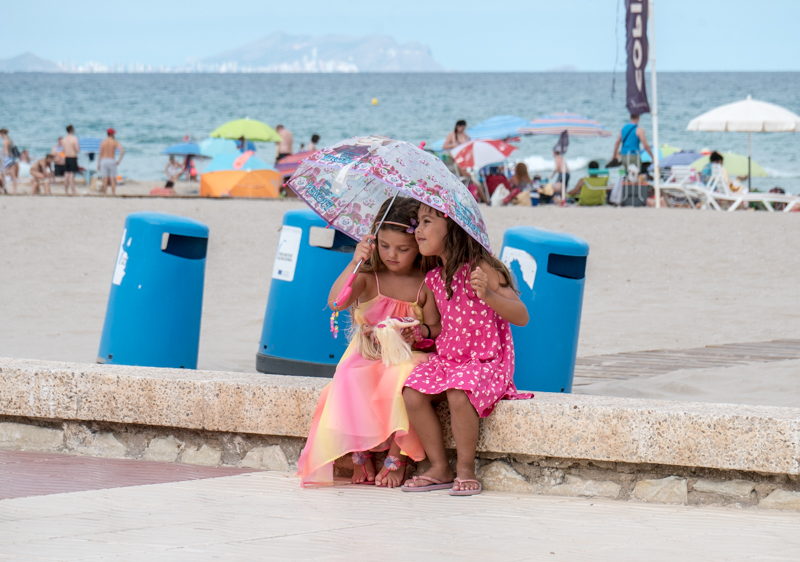 31_13
Or even the napkin at my table, which says, "Don't talk so fast, I cannot keep up ignoring what you are saying":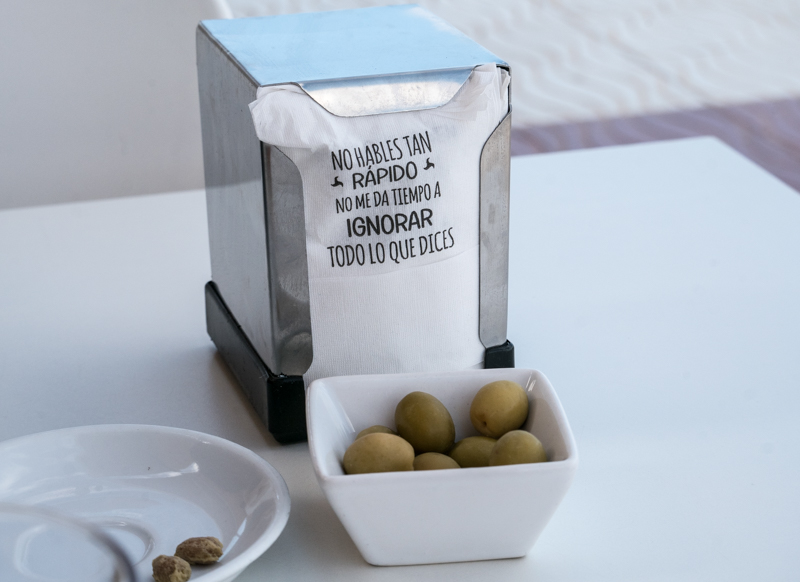 31_14
On Thursday afternoon, some of us went for lunch at Hostal Maruja, partly to introduce a new colleague, Anne-Sophie, to this wonderful place: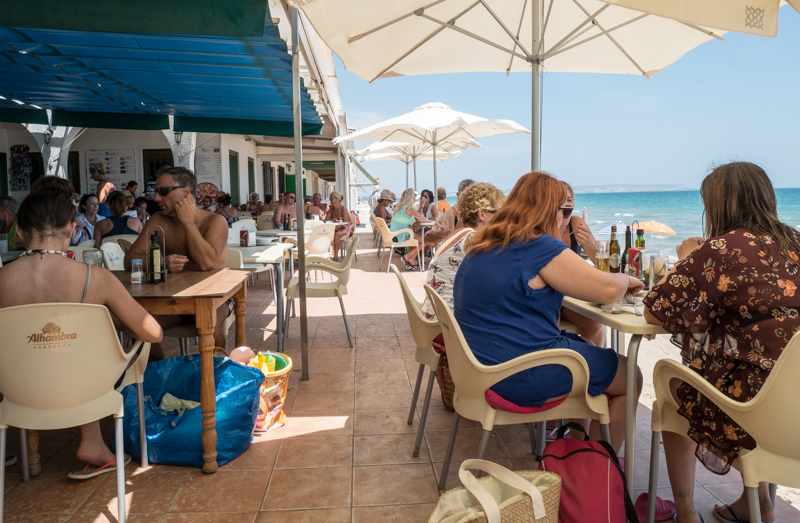 31_15
The view from the Hostal Maruja terrace: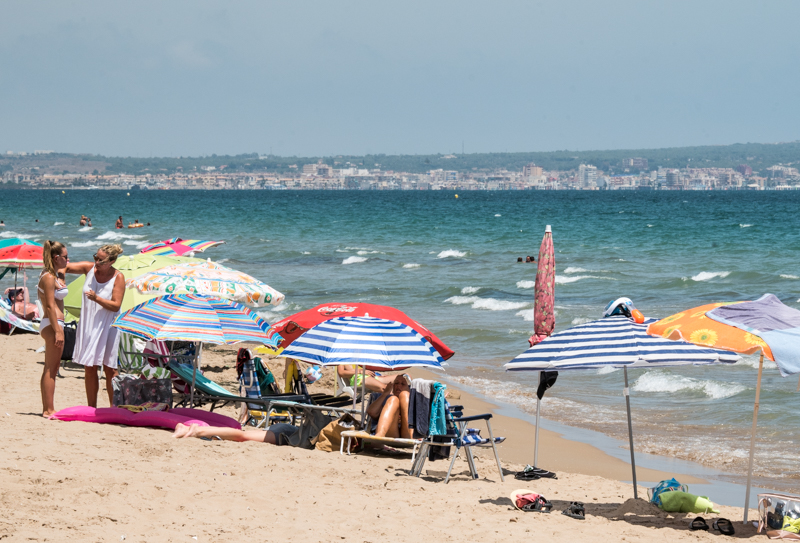 31_16
Francisco explains the menu to Anne-Sophie. She came to us from Brussels, is half-French, so she appreciates good food (the other half of her is Danish, much to my delight):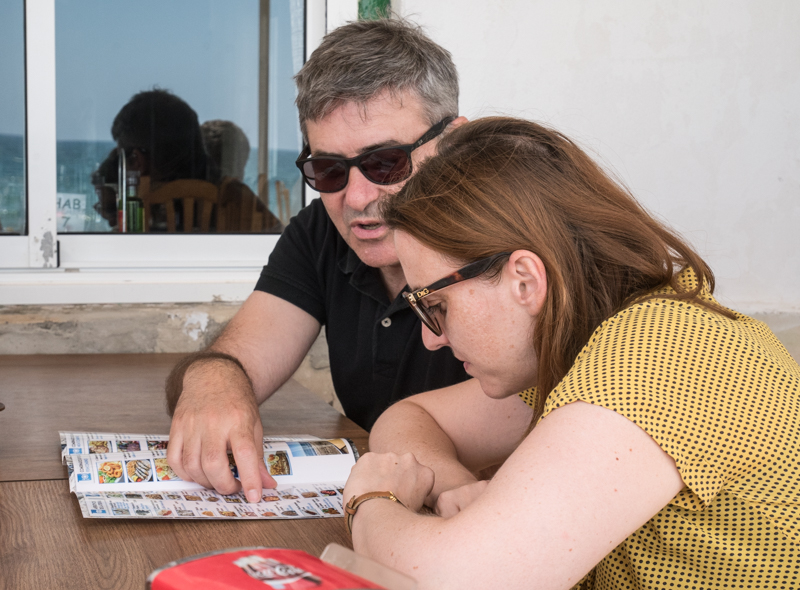 31_17
Carolina and Michał: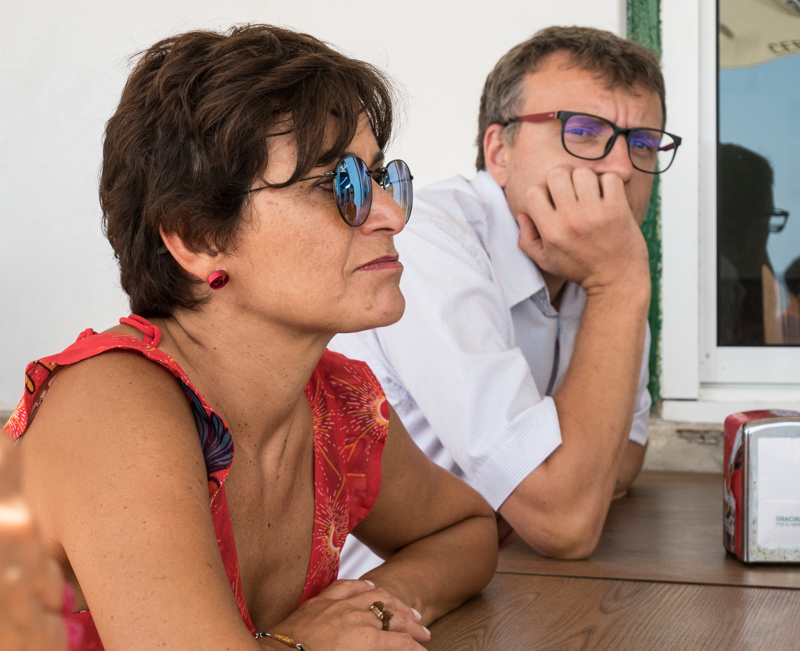 31_18
Friday morning on our beach: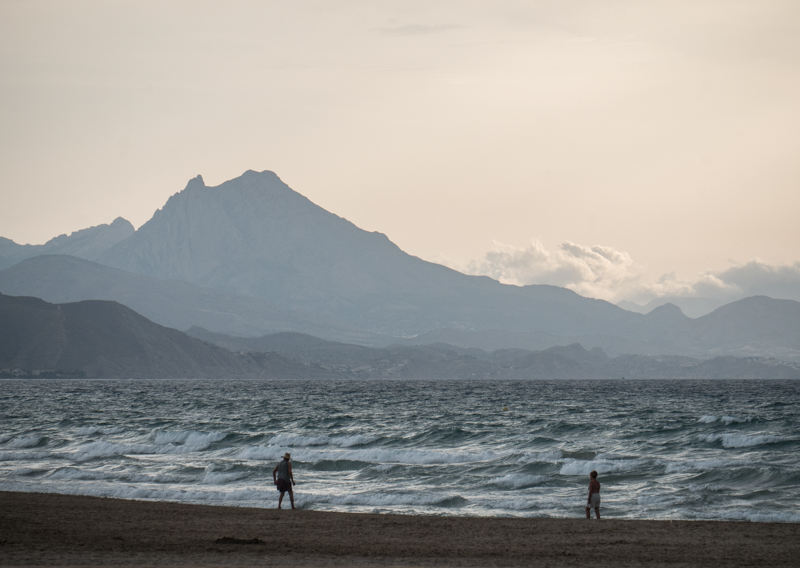 31_19
Driving to work on Friday, I took this picture of a waiting patient outside a vet clinic (I was stopped at a red light):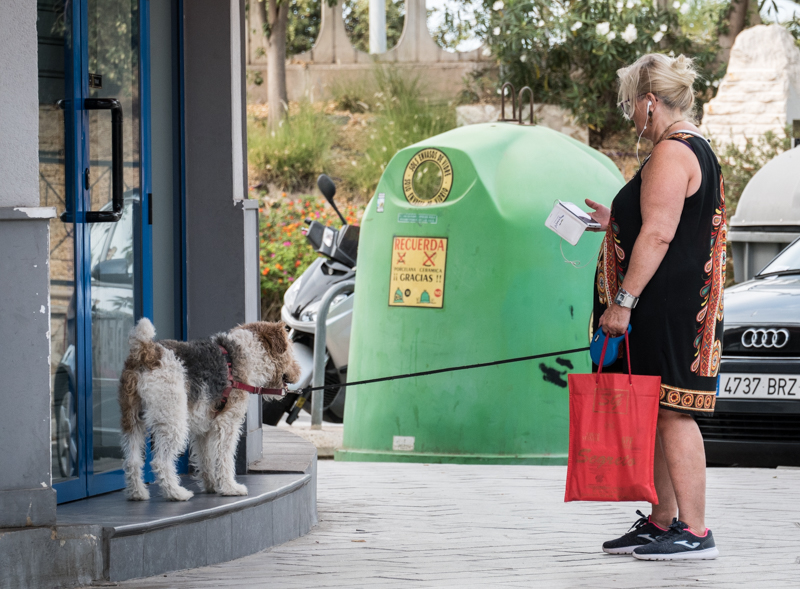 31_20
Friday evening in Aigües, during a break in my after-work bike ride. This little boy wants to play: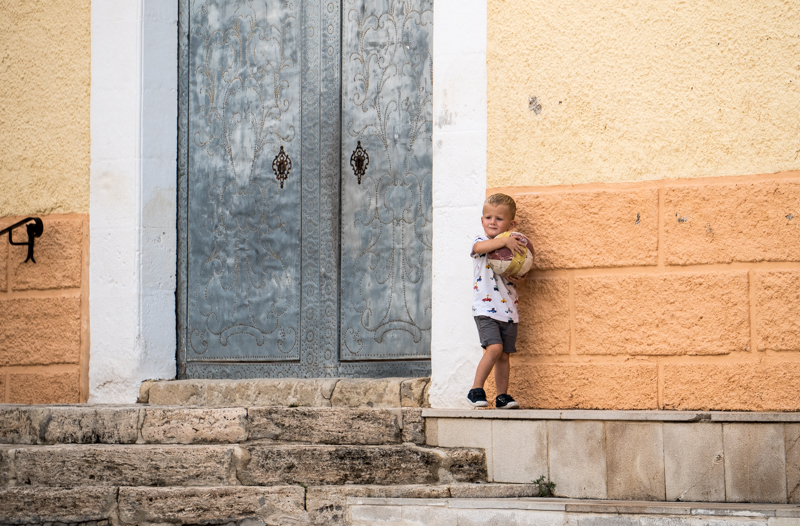 31_21
The older boys just want to hang around: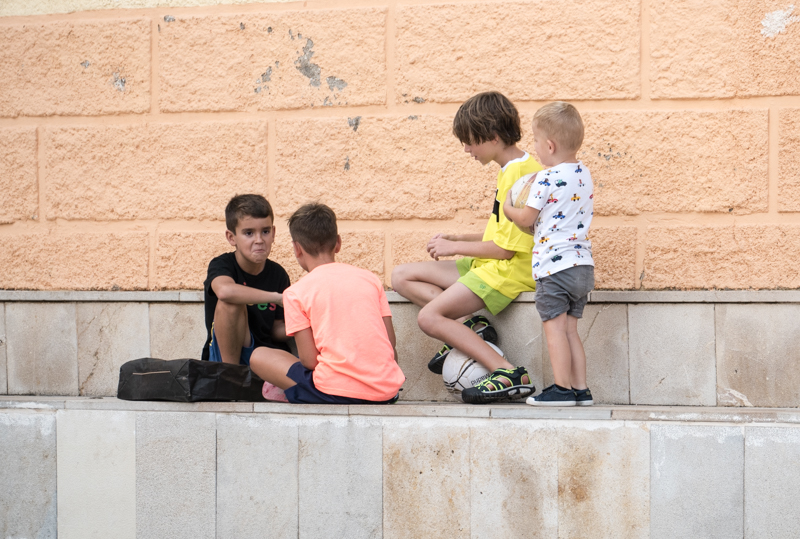 31_22
This week I dabbled in infrared photography with my Leica M8. We have plenty of sunshine here, so there are good opportunities for this kind of photography. Here is our house in IR, shot with a Heliopan 715 filter:

More of this week's infrared photos can be seen here.
31_23
Finally, Friday evening at Tutti's Pizza & Pasta, an image snapped while I was waiting for my order: