On 29th June Spain won the European football championship. This is the first time Spain has won a major championship since 1964, so understandably the country celebrated with gusto.
Main
After the game, my son and I drove to the centre of Alicante to have a look. Parking the car was by now out of the question, but one could still get a good sense of the mood from behind the wheel: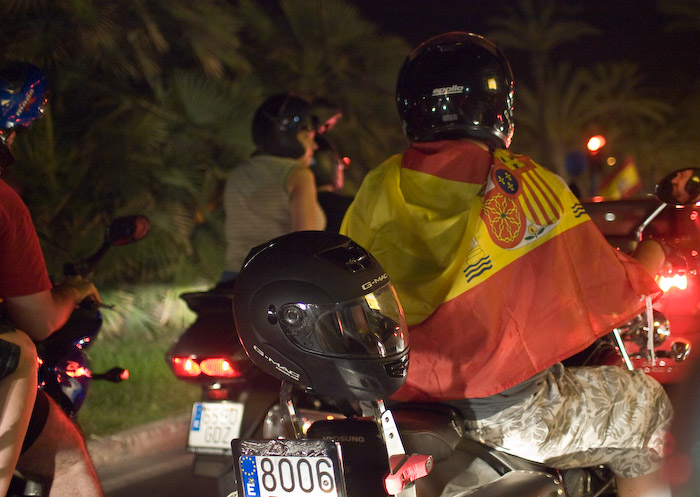 The alternates:
Alternate 1
We did manage to find a place to stop from where we could watch the fireworks at midnight: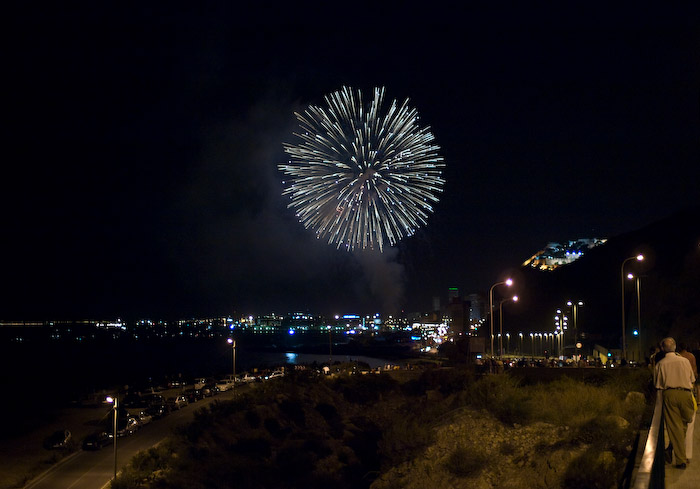 Alternate 2
In the middle of the week, I stopped to have a beer at the beach bar I showed last week. Here is the busy barmaid: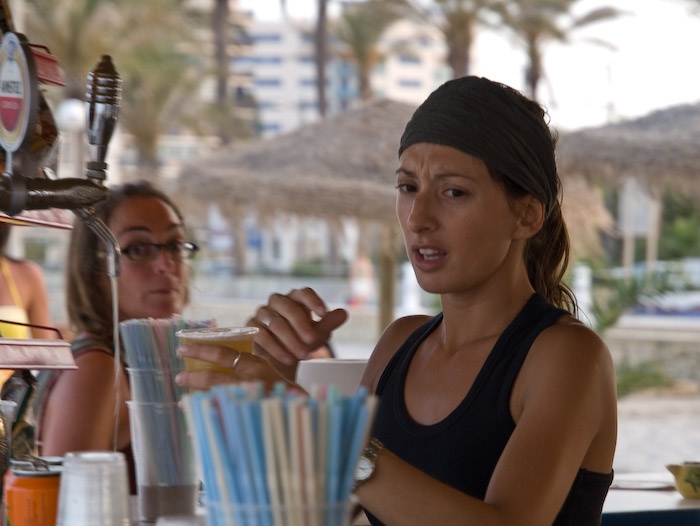 Alternate 3
As always, enjoying the sights is a major part of the attraction: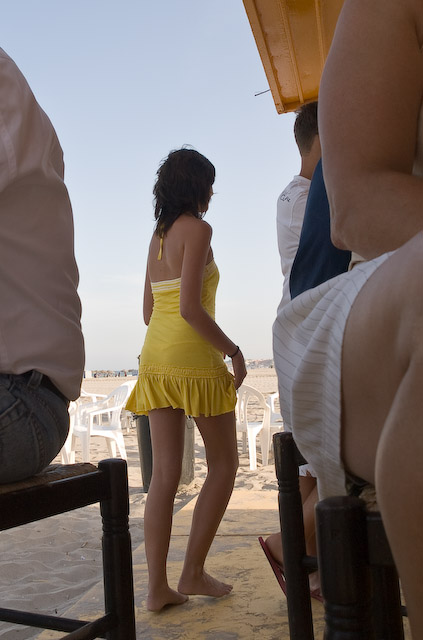 On Friday, we went to Madrid for a couple of days to show visiting relatives around. The rest of this week's pictures are from there.
Alternate 4
We started with a visit to the Prado: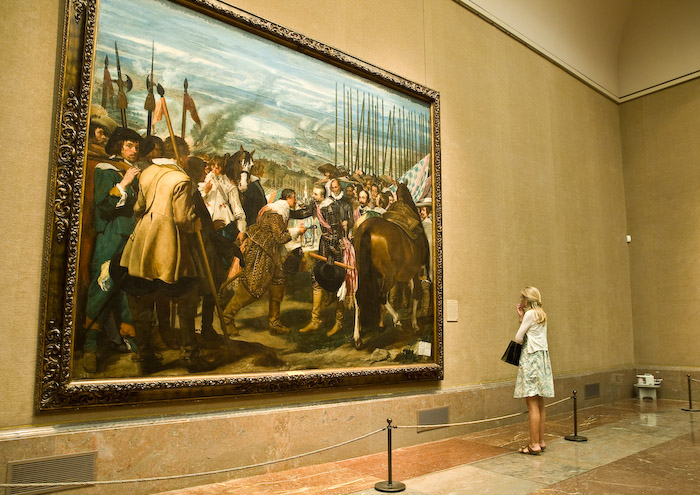 Alternate 5
The centre of Madrid is full of street performers and vendors, all hoping to liberate the tourists from their money. Here are a couple of them on the way to work: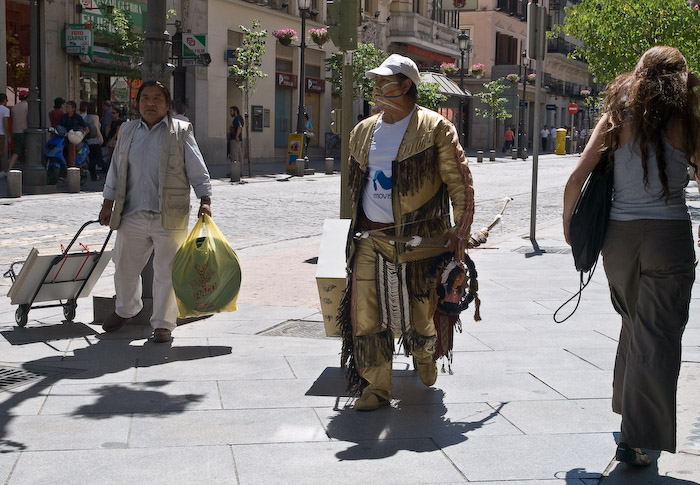 Alternate 6
As in other Spanish cities, the street vendors are mainly African immigrants selling counterfeit handbags, sunglasses, copied DVDs and so on. They prefer to avoid contact with the authorities. When a couple of police officers were spotted walking down the street, these guys wrapped up their stuff and disappeared in no time: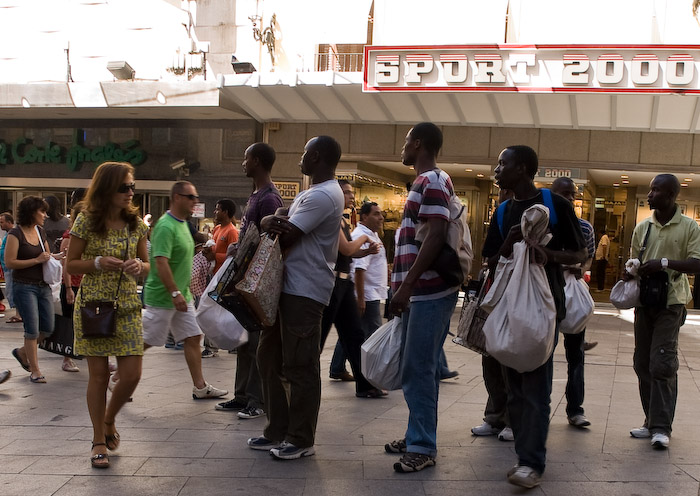 Alternate 7
Here is a vendor who is having a bit more luck, just outside the Prado: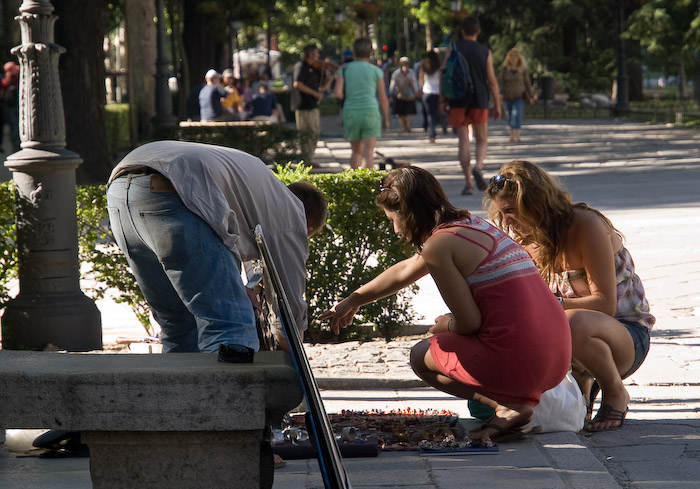 Alternate 8
In the evening, I had enough of walking around. My wife and the visiting relatives hit the shops (open until 10 p.m., unfortunately) while I was installed in a bar. I could deal with that. Spanish children get an early start at being barflies: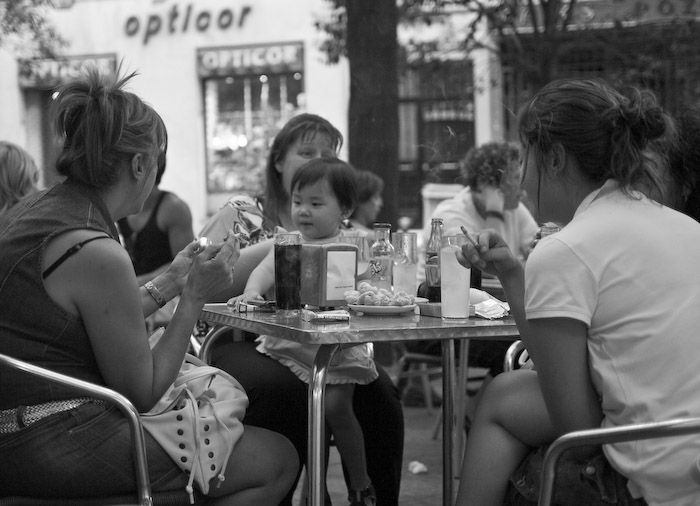 Alternate 9
Another image of the cute little girl: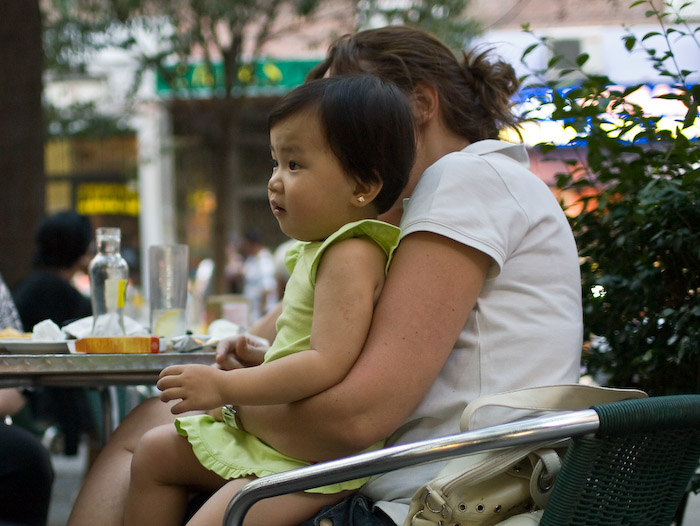 Alternate 10
While walking around, I always look for people dressed in eye-catching garments: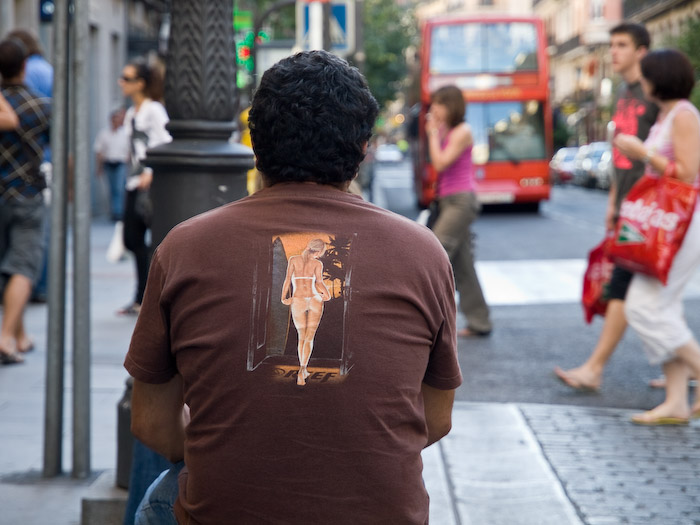 Alternate 11
When I come across a street performance, I often find the spectators more interesting than the performers: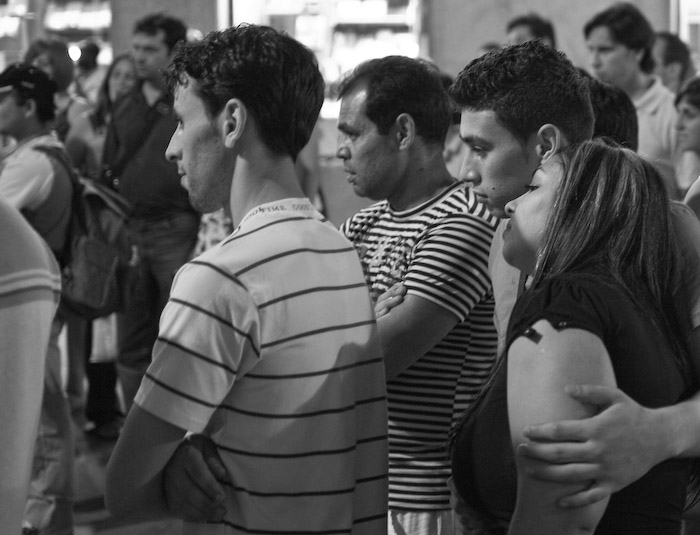 Alternate 12
This couple, or at least the guy, was NOT watching the performance: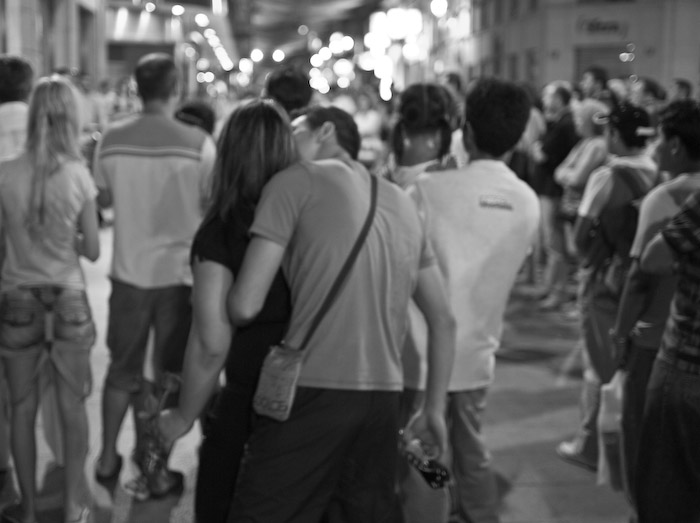 Alternate 13
At the end of the evening, time to go back to the hotel. Madrid's metro is clean, efficient and cheap: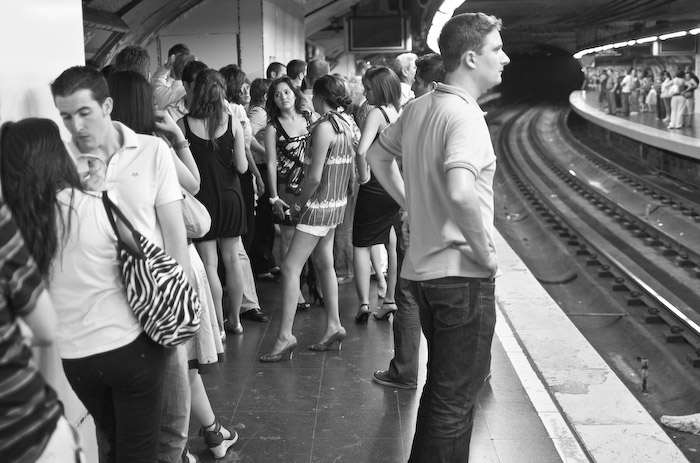 Alternate 14
People invariably feel lovey after a nice evening out: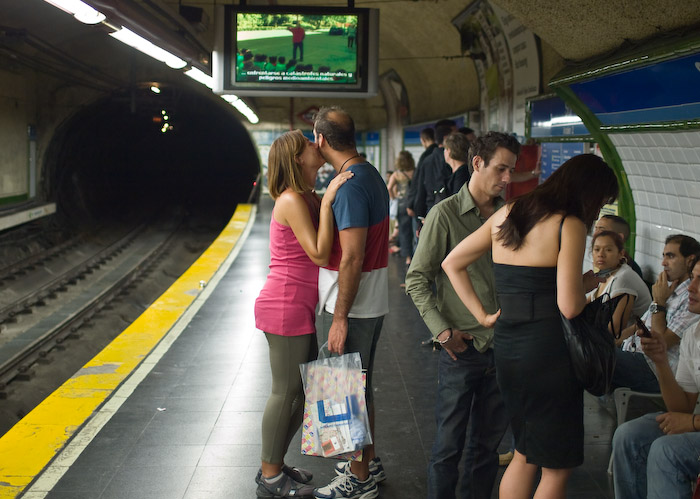 Alternate 15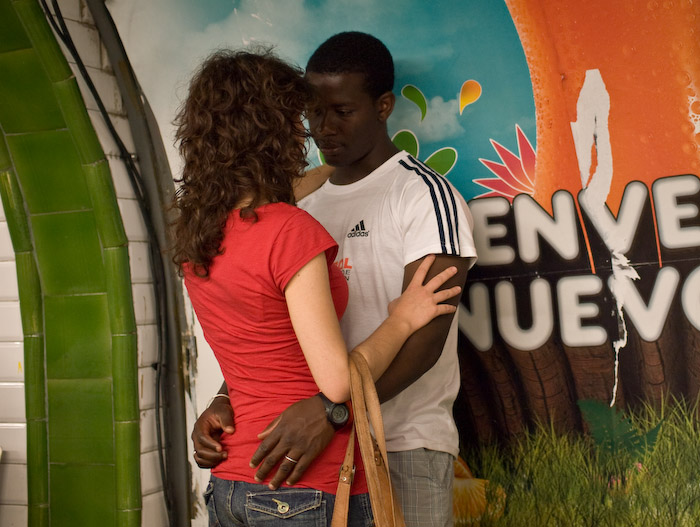 Alternate 16

Alternate 17
…or they feel tired