The year 2021 started quietly. No parties or ski trips, just being at home, a bit of cycling, and some bad weather to end the week.
1_1
My longest cycle outing during the week was a ride on the Vía Verde. It was a cold, sunny and very windy day. I stopped at a rest area near the town of Agost, where the trail begins: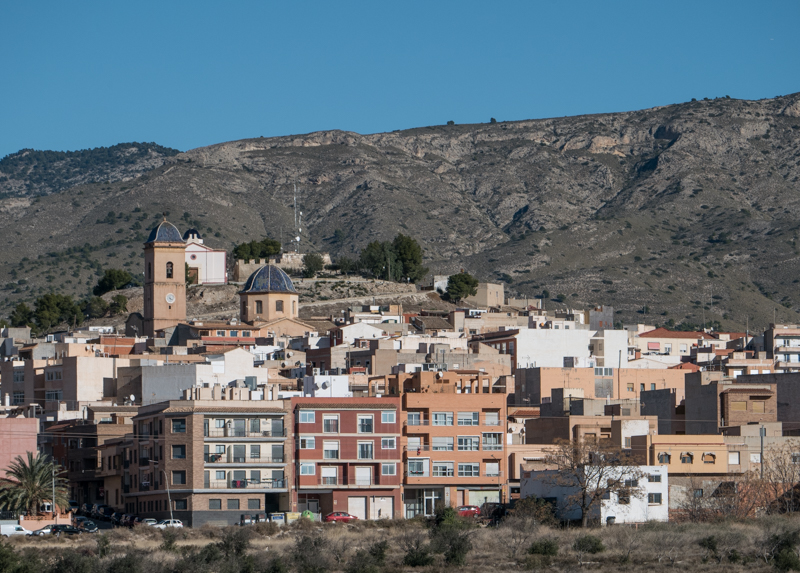 1_2
Autumn colours, Alicante style: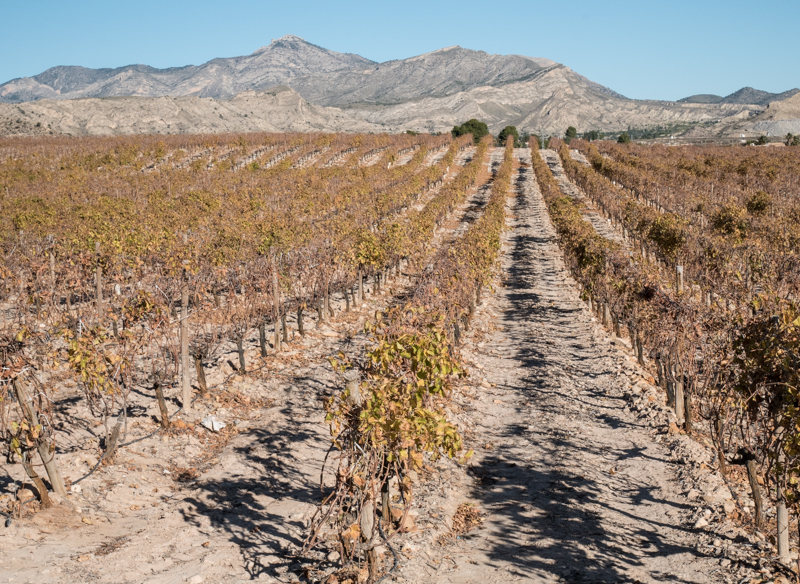 1_3
About halfway on the trail I happened upon two dogs. One of them was just resting, the other one was walking around his friend. Both looked tired. While I was trying to decide what to do, two other cyclists came by. The dogs looked well-kept, one of them had a collar but no name tag. It seemed that they were lost. A call to the local police in Agost revealed that someone in the area had reported two lost dogs the night before, and the police said that they would come and get them with the owners. We were very happy to hear that. We stayed with the dogs, trying to comfort them by giving them our water and just petting them. After about 20 minutes, the police car came along with the dog owners following behind, and a happy reunion ensued. The dogs and their people live in the countryside, and the dogs had gone on a walkabout in the evening, so they had spent the entire night outside. They must somehow have entered the trail and could not find their way out: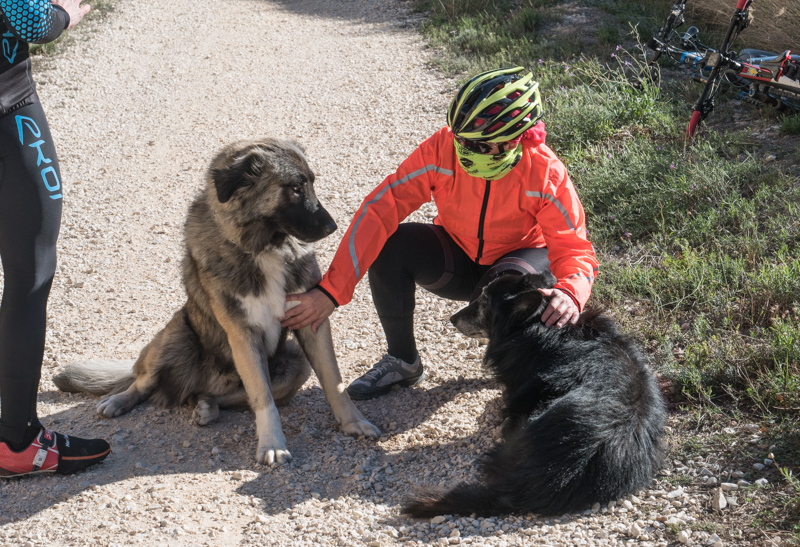 1_4
I do not buy much new equipment these days; but on Thursday, a package with a "new" Panasonic GM5 camera was delivered to my office. I had bought it on ebay from somebody in the Netherlands. I already have one–this is the camera I use when cycling–but I like it so much that I decided to buy a second one as a backup. This tiny wonder is no longer made, and they are rather scarce on the second-hand market. So I went out to test my new GM5 in the way I always test new equipment–I went out and took some pictures: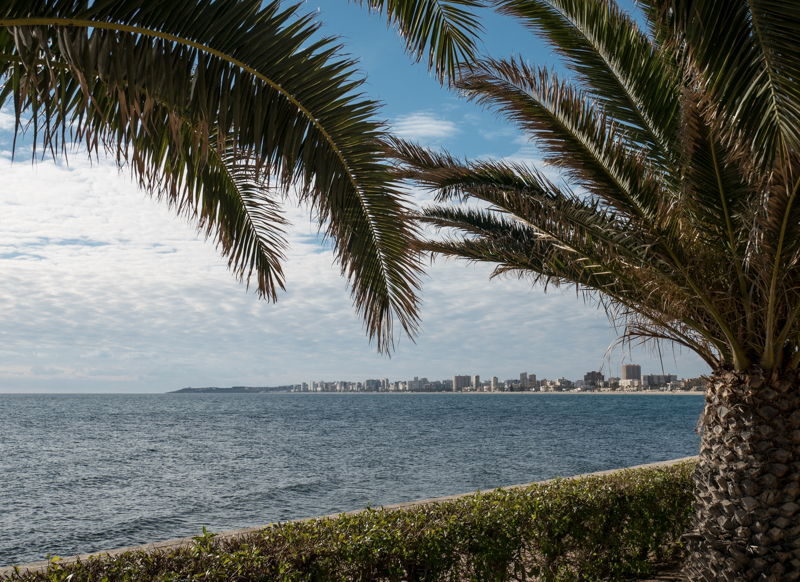 1_5
This stony beach in El Campello carries some bitter-sweet memories for me. It is the designated dog beach where I would take Cheeta for some water fun: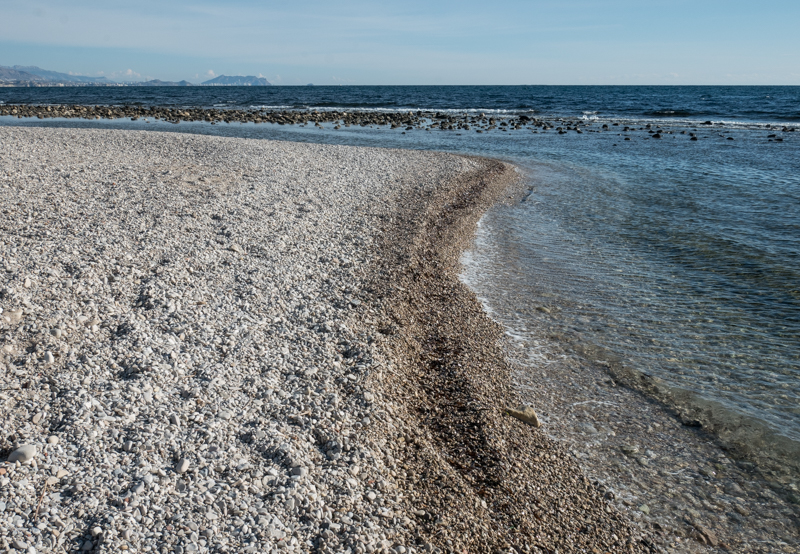 1_6
Near the dog beach, man and friend take a break: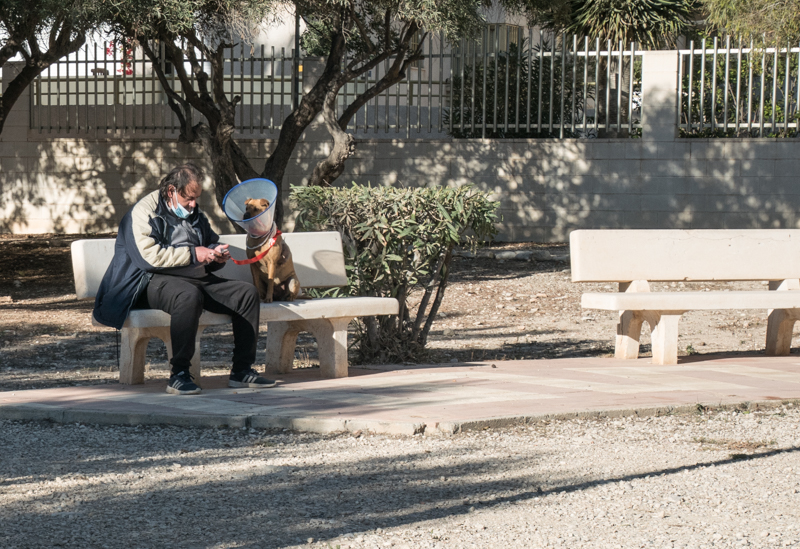 1_7
One day I drove to the nearby Santa Faz monastery. I had not been there for several years, even though it is only 3 km from my house: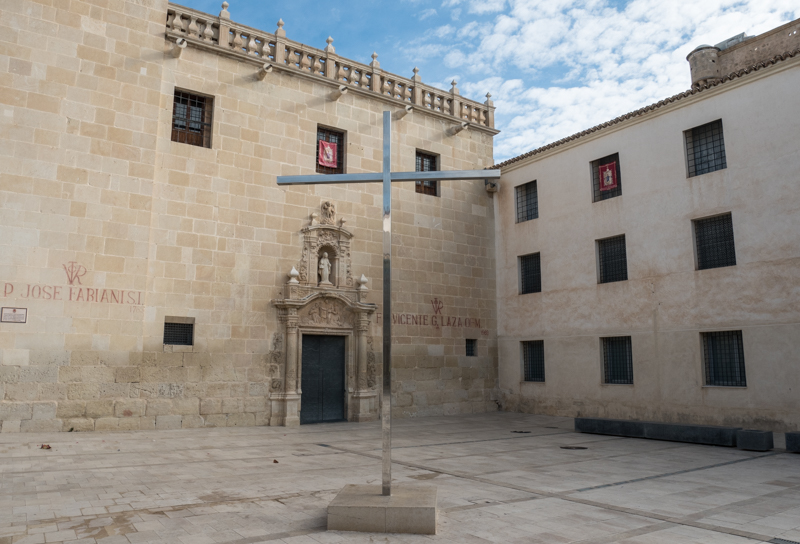 1_8
The sanctuary inside Santa Faz holds the relic that gives the monastery its name, a piece of cloth that is said to have been used to wipe Jesus's face while he was on the cross. Each year, in the spring, there is a huge procession from the centre of Alicante to the monastery (about 8 km), with well over 100,000 participants. It is one of the most important events in the Alicante calendar, and its cancellation in 2020 was a big trauma for the city. It will almost certainly be cancelled this year as well: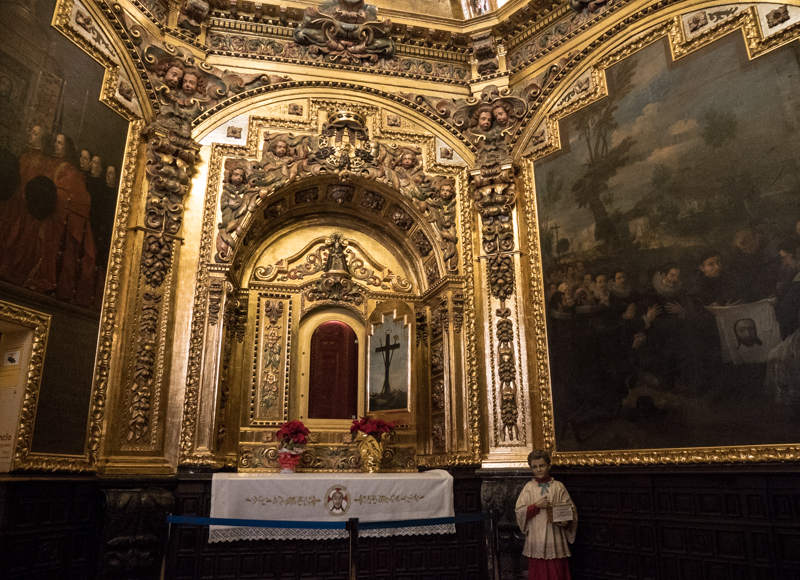 1_9
The sacred cloth is in there: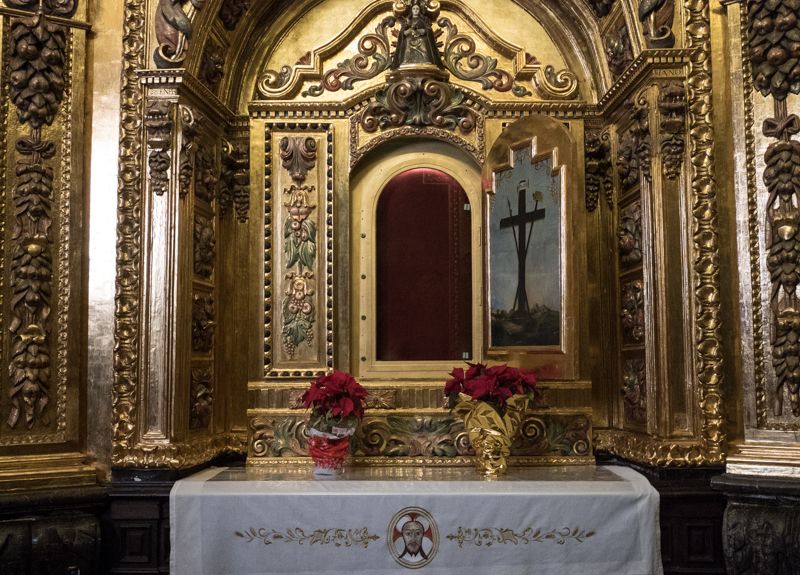 1_10
The ceiling in the small chapel: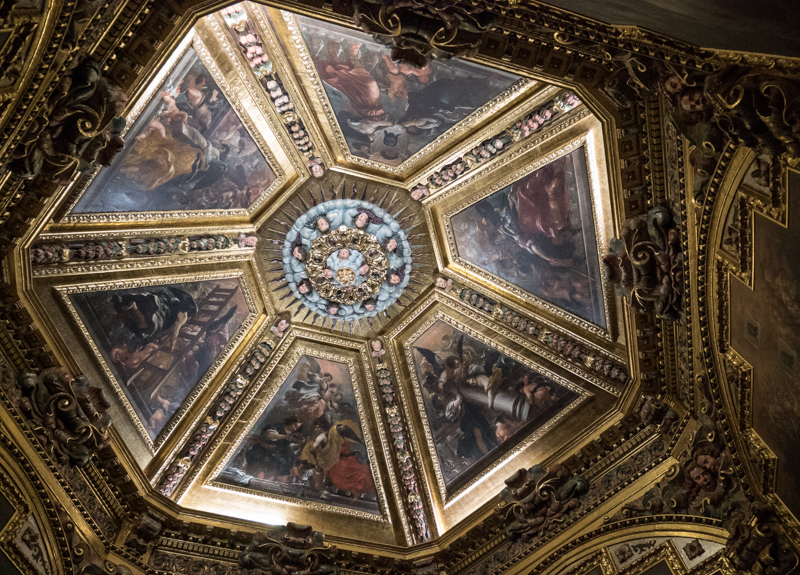 1_11
Window in the chapel: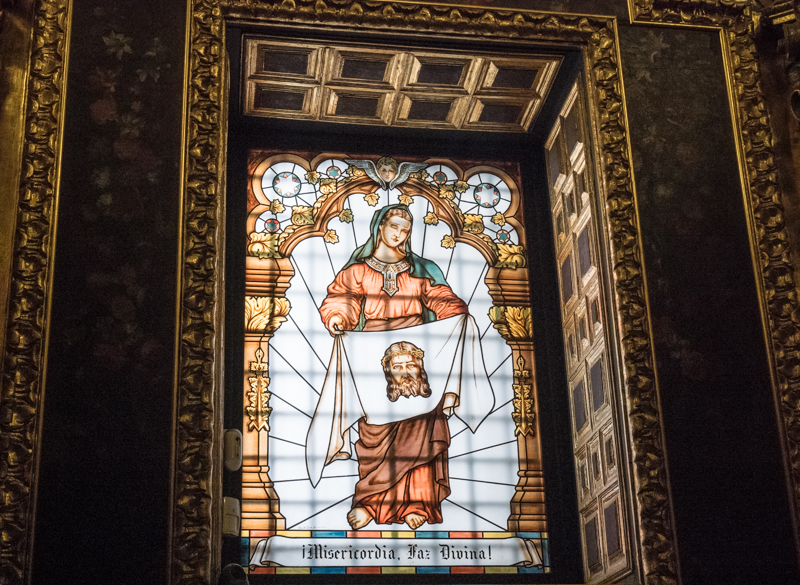 1_12
The neighbourhood around the monastery has many entrances like this one, with plaques commemorating pilgrimages from various years: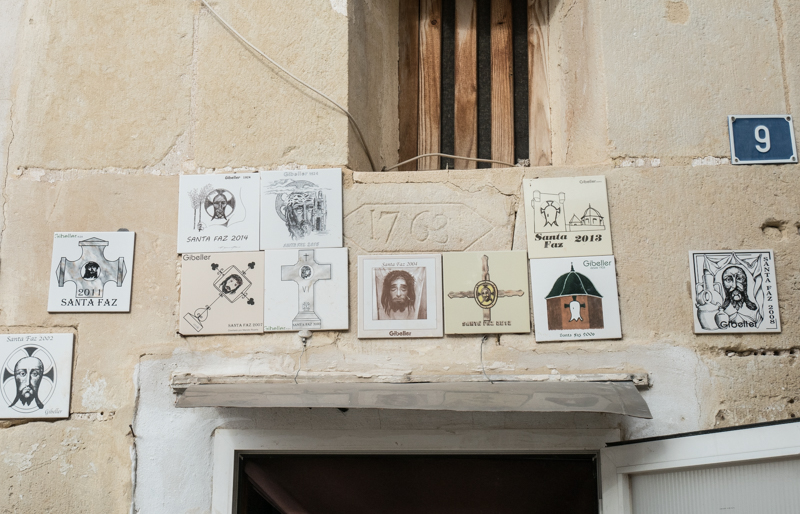 1_13
A wall shrine: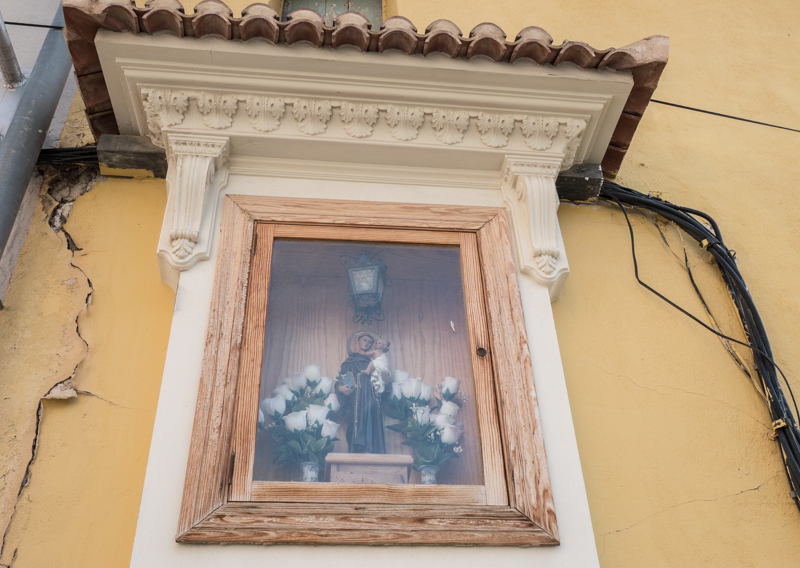 1_14
More contemporary wall art: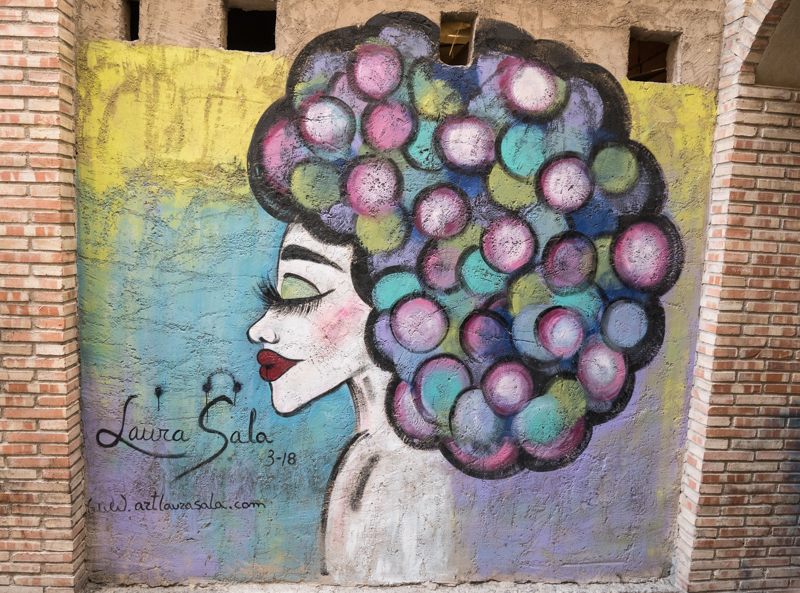 1_15
Watching me: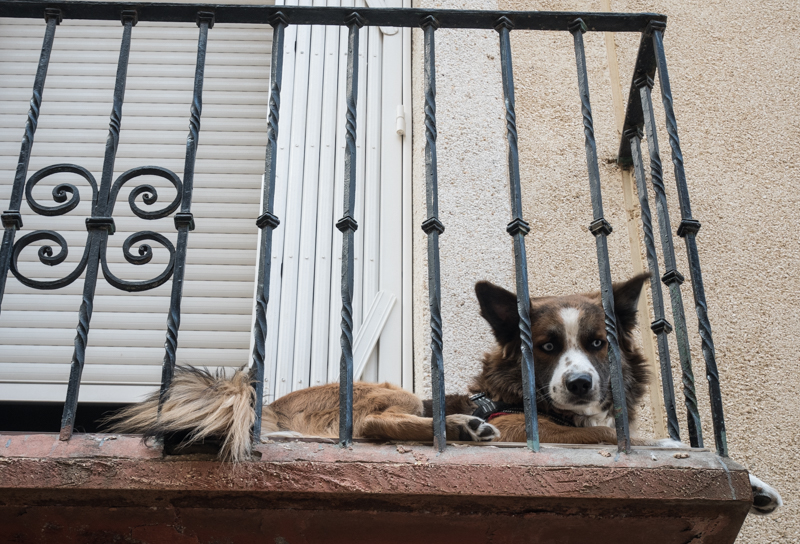 1_16
A nice touch–someone has put a shelter for stray cats outside his front door: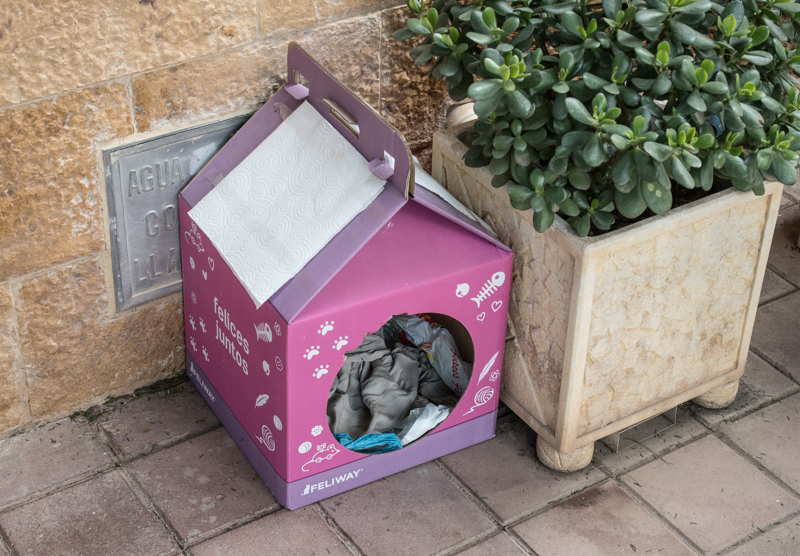 1_17
A few images from my neighbourhood; a couple on a balcony: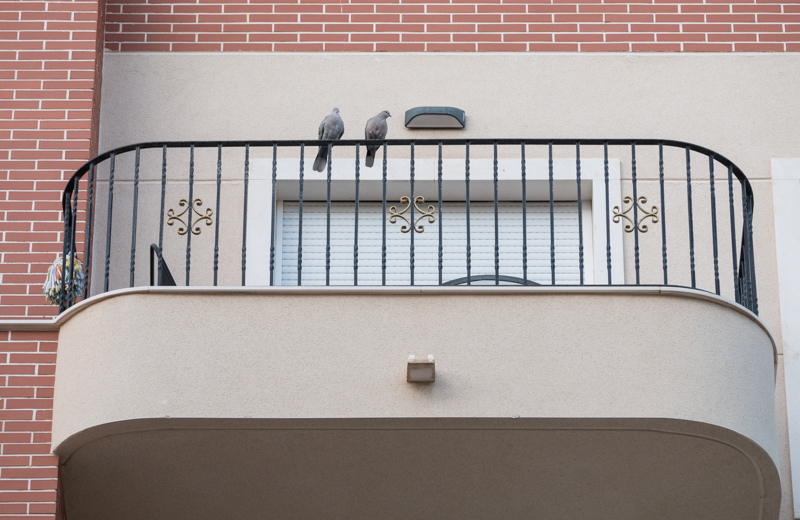 1_18
A walk on the beach on Wednesday, sunny and clear: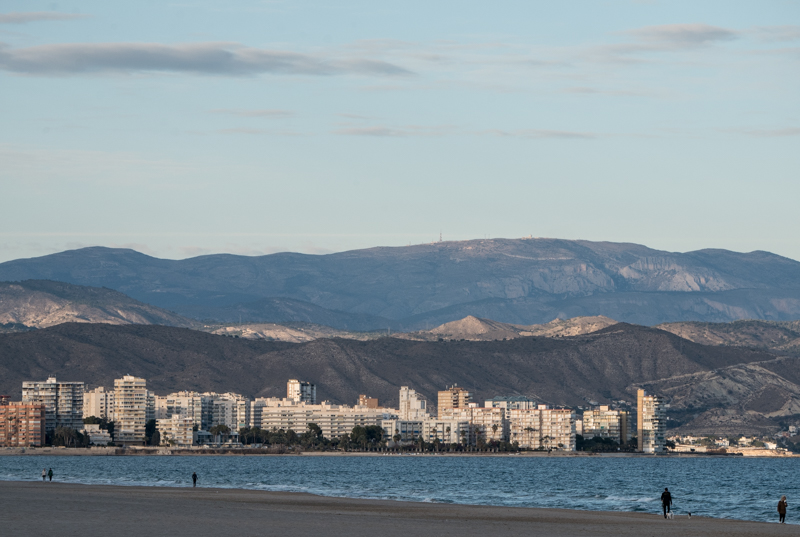 1_19
Same view two days later. The weather had changed quite radically: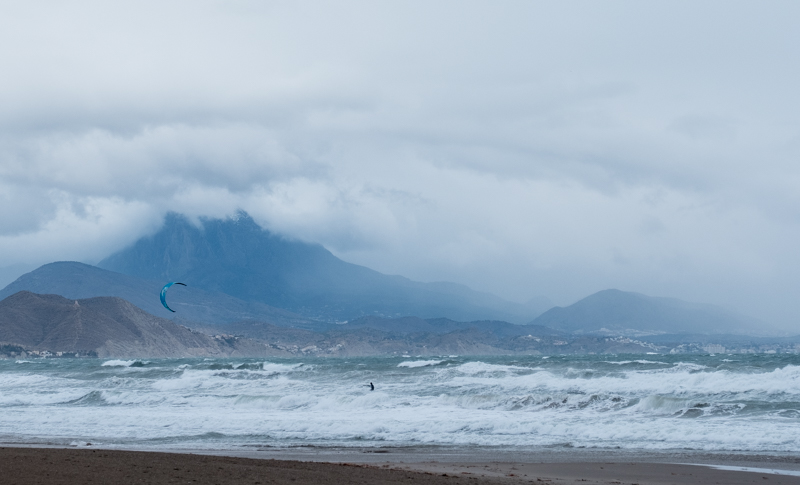 1_20
With bad weather, and no social events due to Covid, we cook at home every evening. My wife made this cod on Friday night: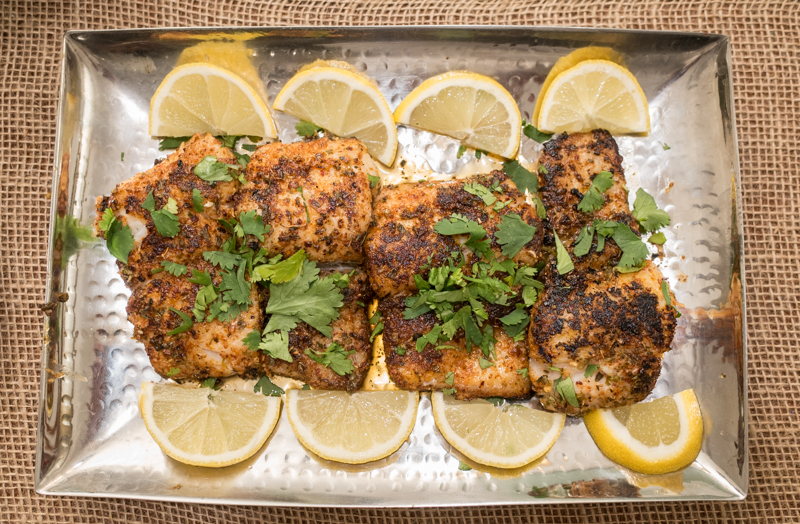 1_21
And on Saturday, I made this new (for me) recipe, Creole shrimp: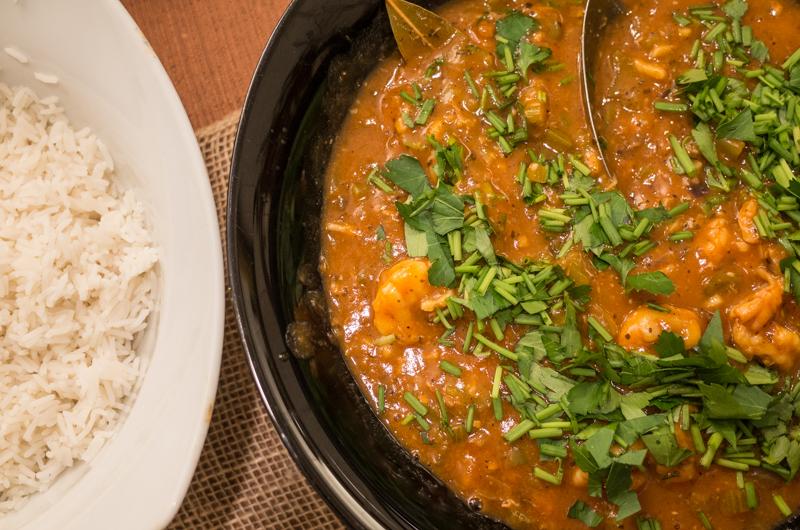 And that was the end of the first week of 2021, somewhat subdued.