Last Saturday, we went to a nice event in Amersfoort. The town's restaurants had set up tents in the central square with a subset of their usual menu selections. That way, the visitors could sample all the cuisine available in Amersfoort in one place. The weather had been nice all day, until we drove there in the afternoon.
Main
But by the time we got into the centre of the town, it was a different story, weather-wise: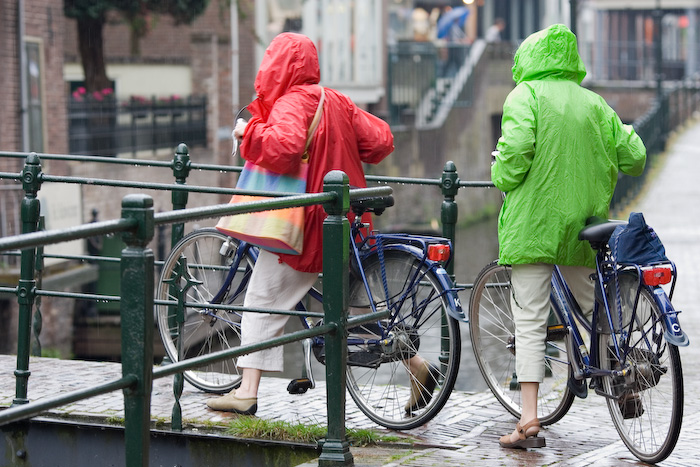 The alternates:
Alternate 1
Umbrellas were the order of the day: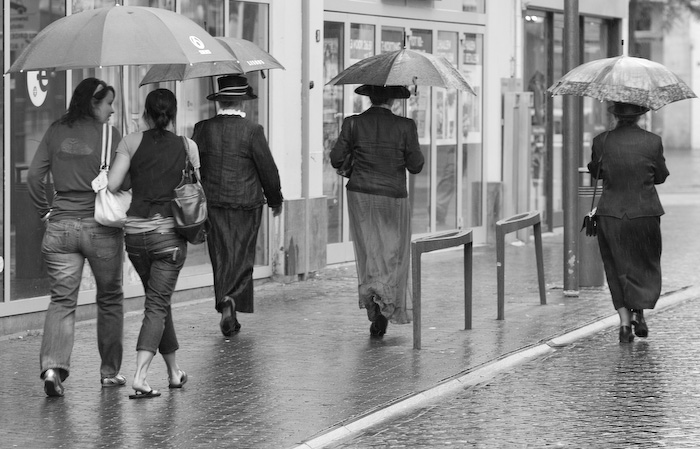 Alternate 2
While walking from the car park to the square, I pointed my camera at various sights, like this bar door: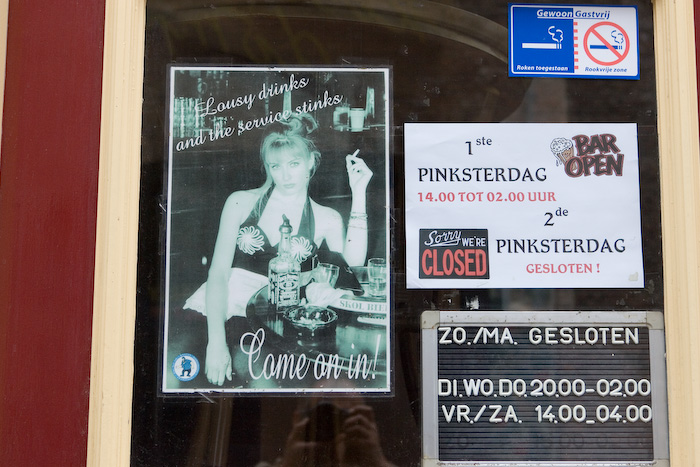 Alternate 3
Or this comfortable little dog: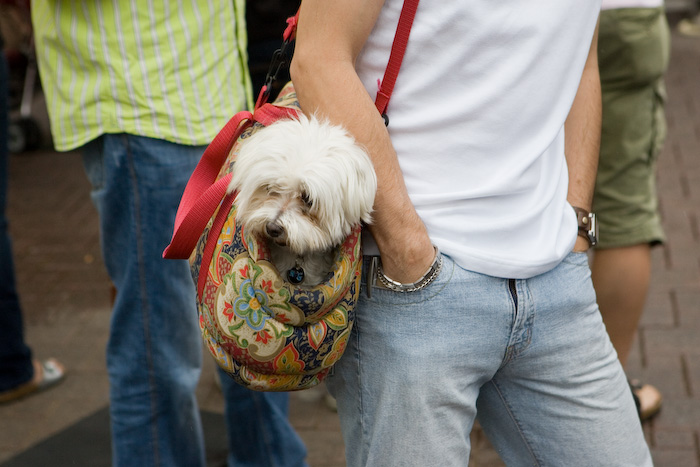 Alternate 4
Once on the restaurant square, we found a table under cover. As it happened, it was a Japanese restaurant, which was perfect since my daughter will kill for sushi. But she is less appreciative of sake: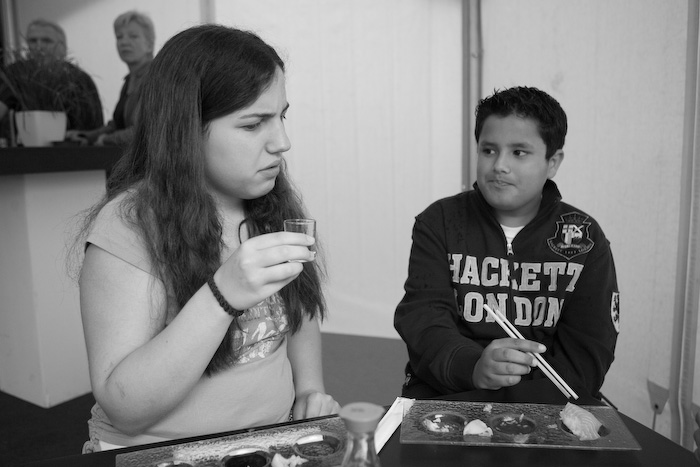 Alternate 5
People tried to stay dry: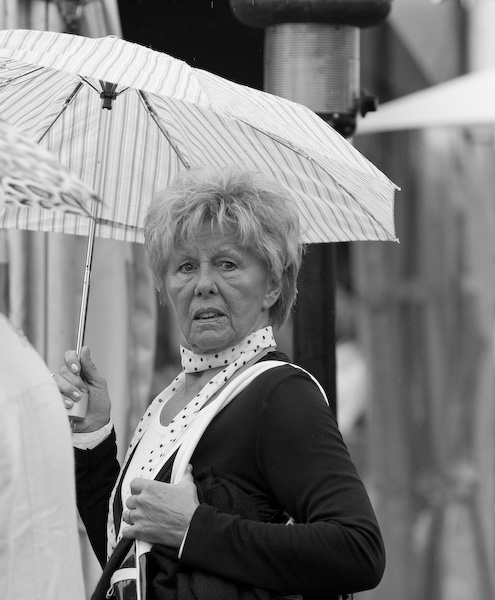 Alternate 6
But in the end, everyone had a good time: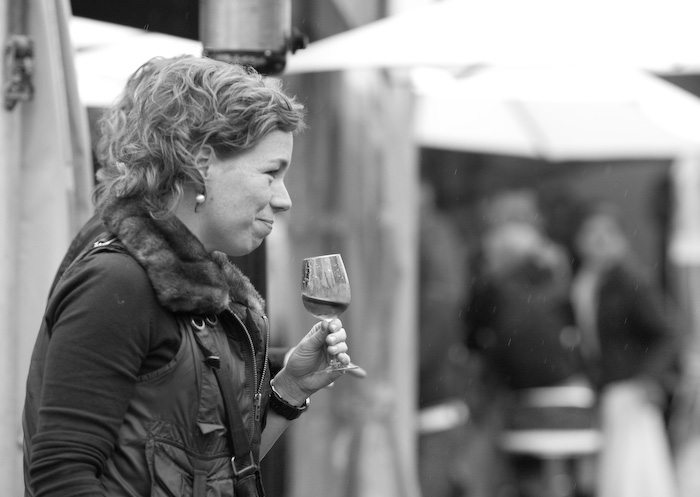 The remaining images are from around my house.
Alternate 7
The swan family I showed in week 19 is still there: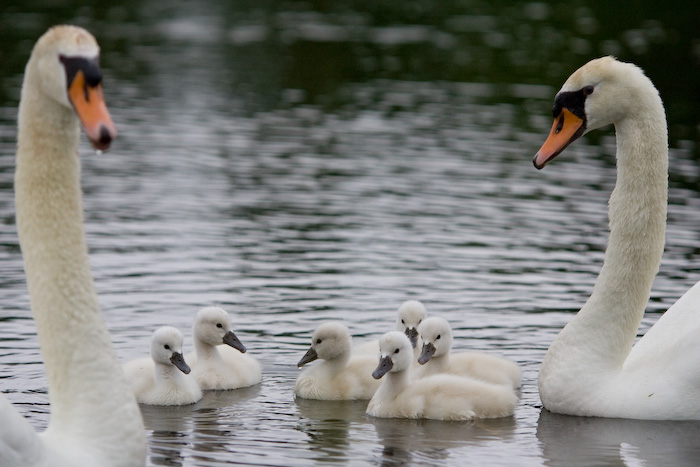 Alternate 8
If you get too close, you get hissed at: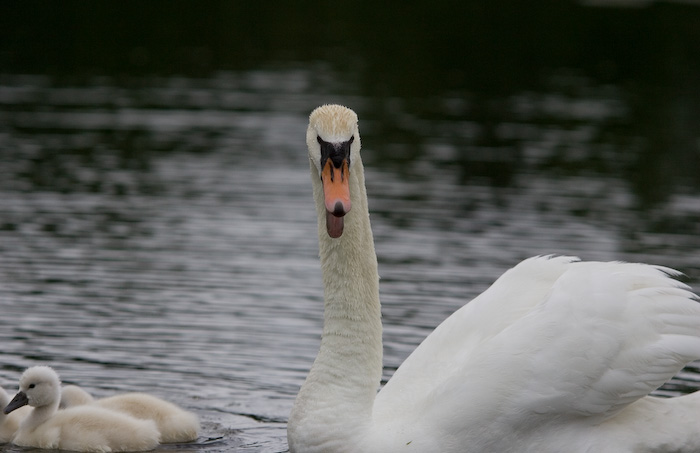 Alternate 9
Sunday morning, family idyl: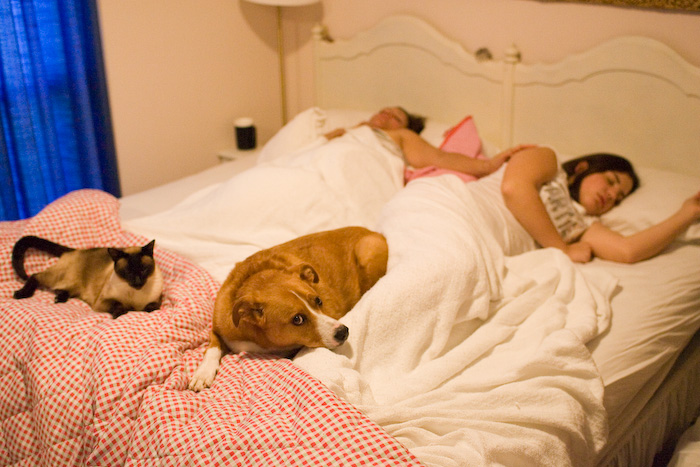 Alternate 10
And finally, one of the techies who works at our company. His T-shirt exhibits nerd humour: