Most of the pictures for the week were taken on Friday and Saturday and are related to my participation in my first ever brevet, 200 km starting and ending in Palma de Mallorca. What is a brevet? It is a kind of bicycle race, but not really a race. It is a flavour of bicycle sport known as randonneuring, something I have started exploring this year.
But first a few pictures from earlier in the week.
8_1
It is Sunday morning, and Monica has to head back to Cardiff after her brief visit: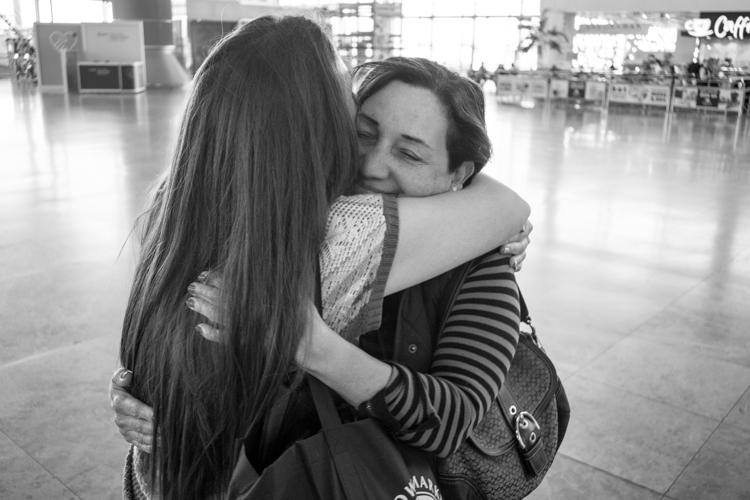 8_2
Spring is coming, and the Northern European invasion has begun: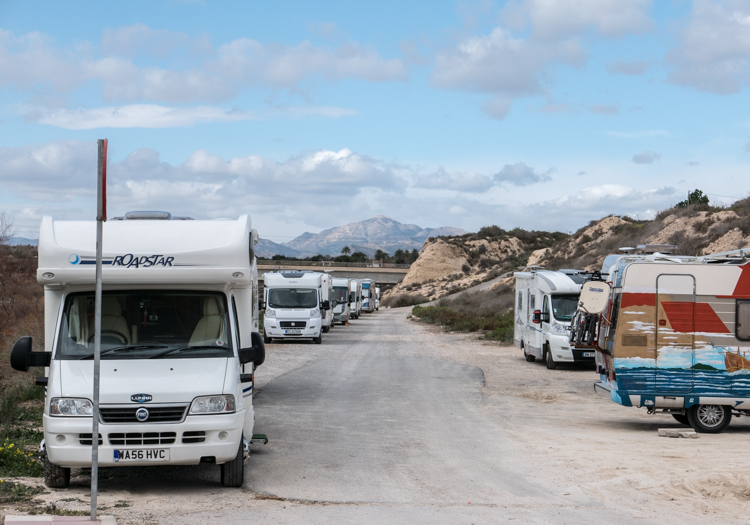 8_3
A man in a very typical situation, outside a shoe store on the beach promenade in El Campello: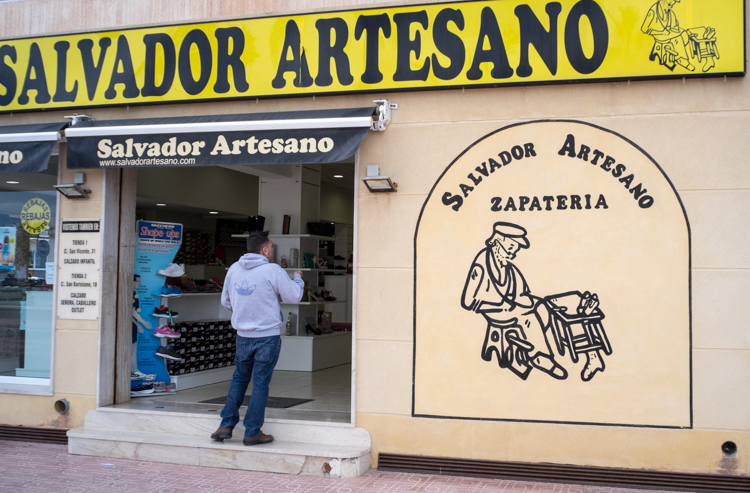 8_4
It was an unusually clear afternoon, and Benidorm was easily visible in the distance: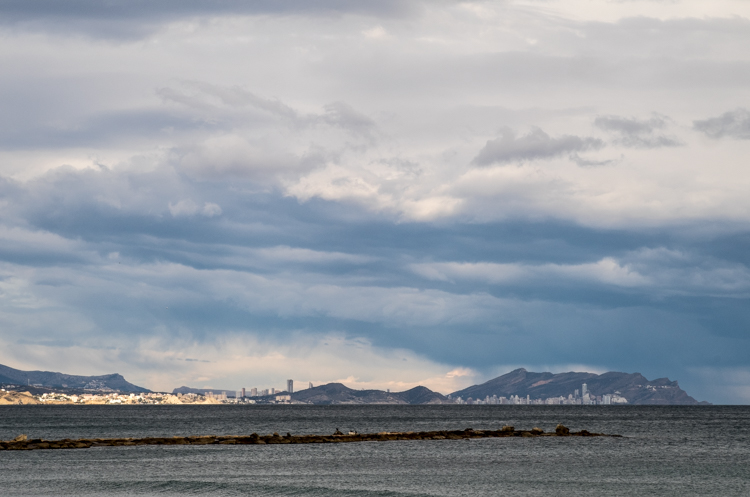 8_5
Two guys on the promenade. The one with the cigarette could be right out of the film American Graffiti: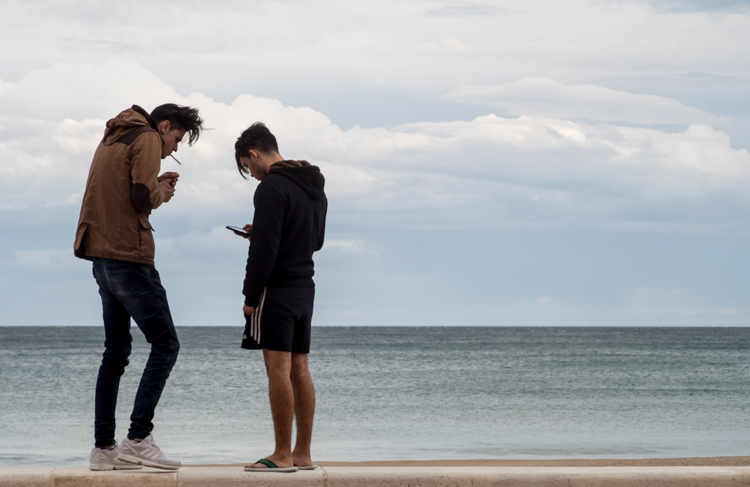 8_6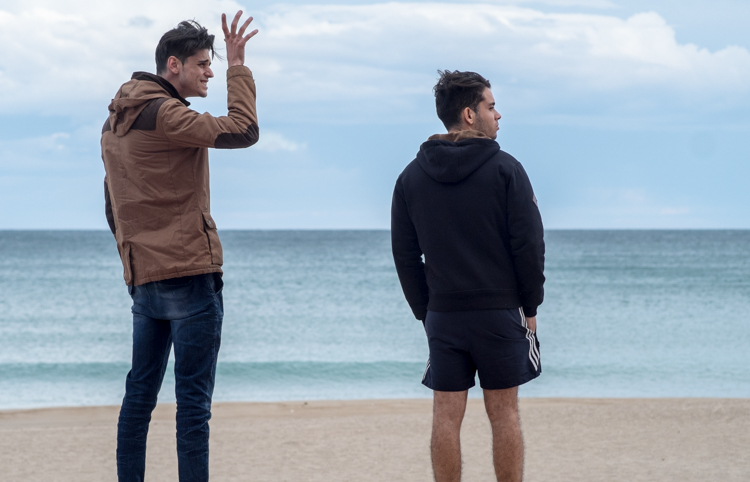 8_7
The mountains, my local playground: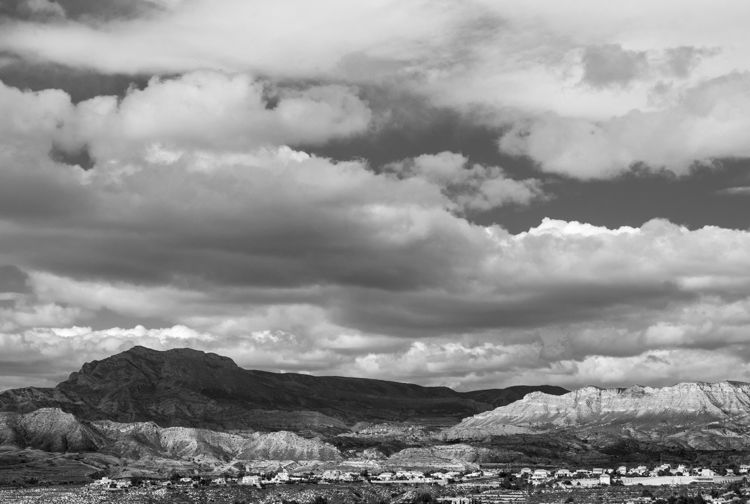 The rest of the pictures are connected to the Mallorca cycling event. The start was at 7:30 on Saturday morning. So on Friday after work, I loaded my bicycle and a change of clothes into my wife's car (her RAV4 is a lot more convenient for transporting a bicycle than my own sedan) and drove to Valencia, from where I was taking an overnight ferry to Palma.
8_8
Once on board, I took a walk on deck while waiting for the ferry to start its trip. Valencia harbour is quite big: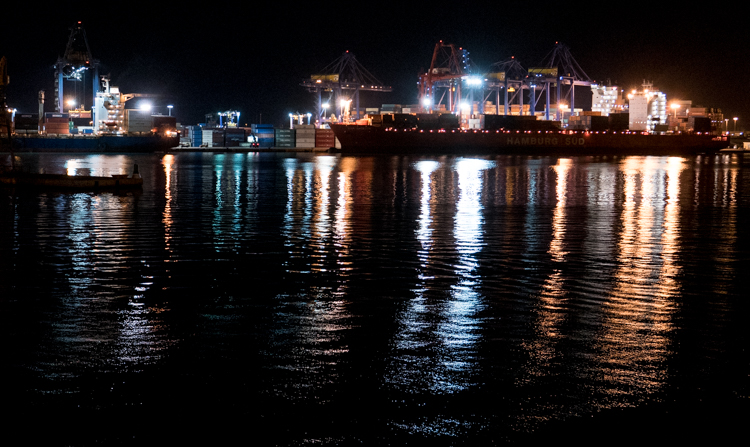 8_9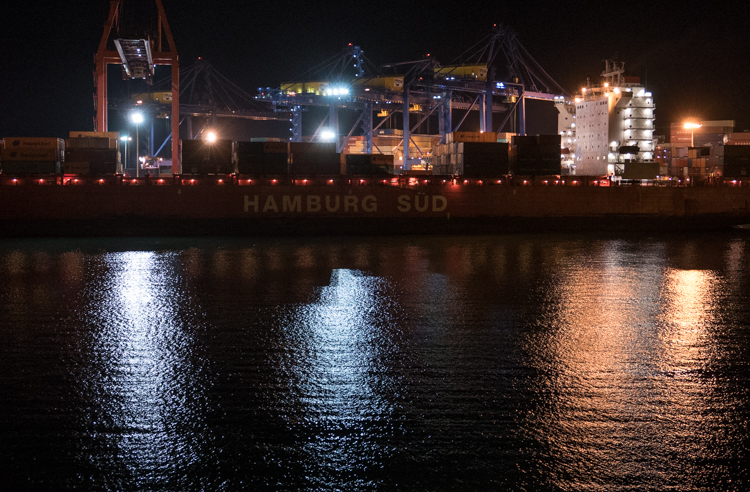 8_10
I had a cabin so I could get a proper night's sleep in preparation for the next day's exertions: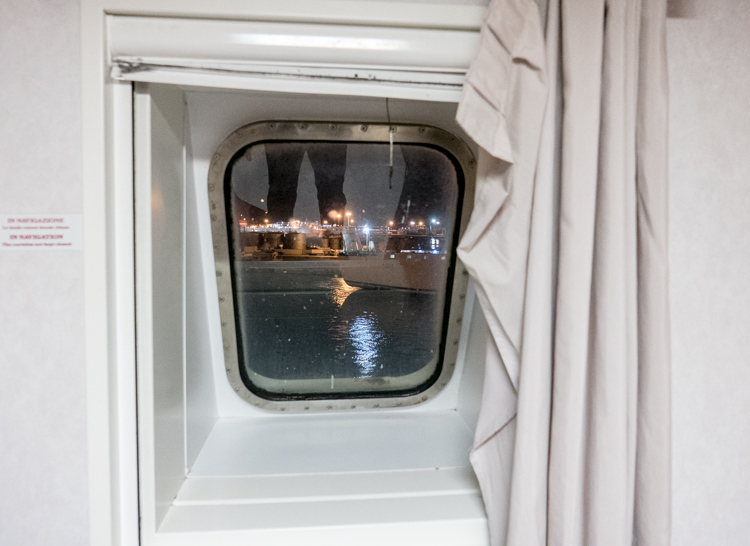 8_11
Saturday morning, 5:25. The ferry arrives in Palma de Mallorca: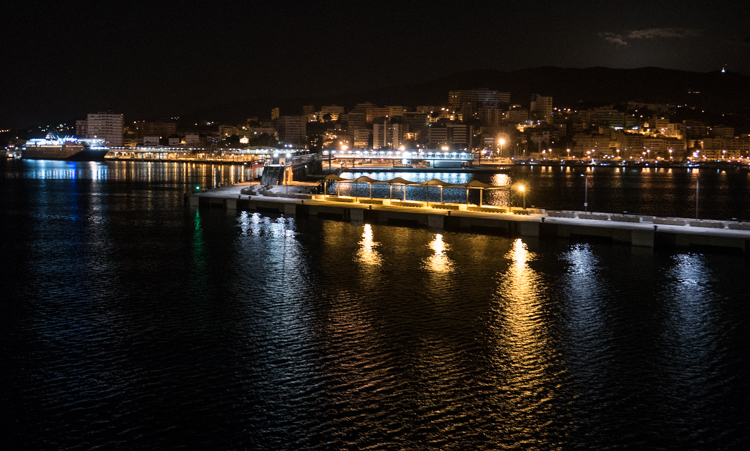 8_12
Saturday morning, 6:50. I am at café La Venta, the starting point of the brevet. The organisers were very friendly and welcomed me warmly. Then they got down to the business of preparing the paperwork: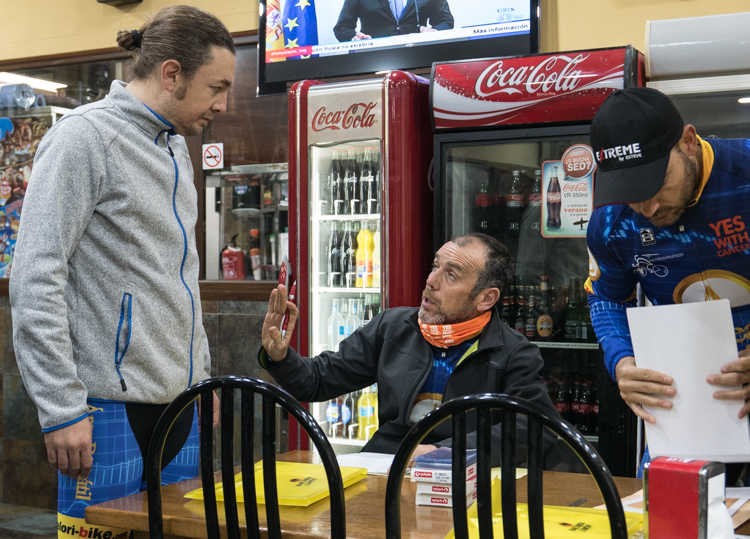 8_13
Saturday morning, 7:20. La Venta is now full of cyclists who are finishing their breakfast before setting out. Most of the other participants were locals, and many were members of various cycling clubs (cycling is very big on Mallorca):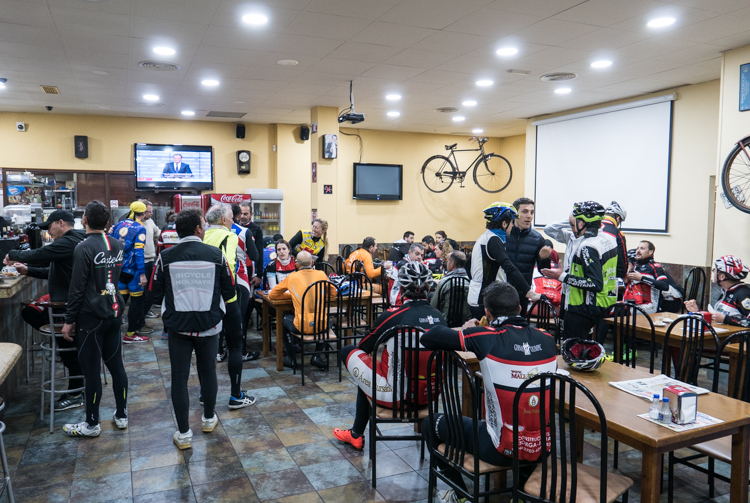 8_14
Saturday morning, 7:30. Last-minute adjustments before we start: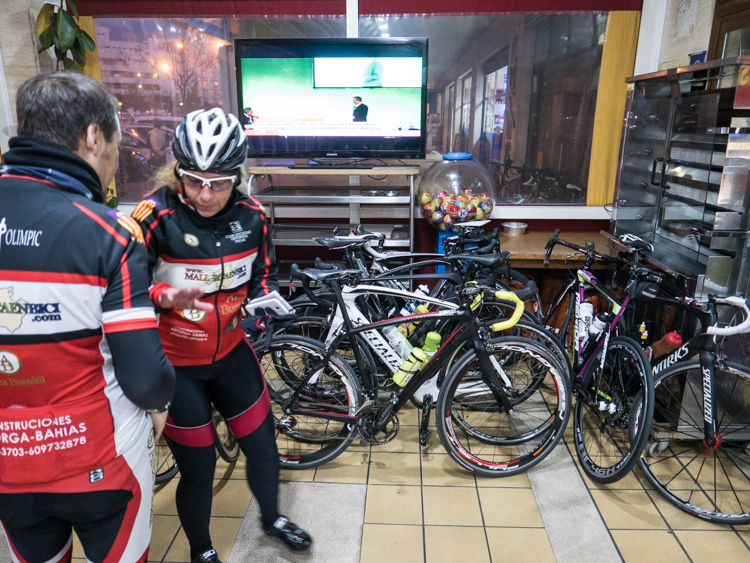 8_15
About four hours later, we are at the midway point, i.e. 100 km. The second control point was in this bar in the town of Biniamar, where some fuel in the form of sandwiches and cake was also available: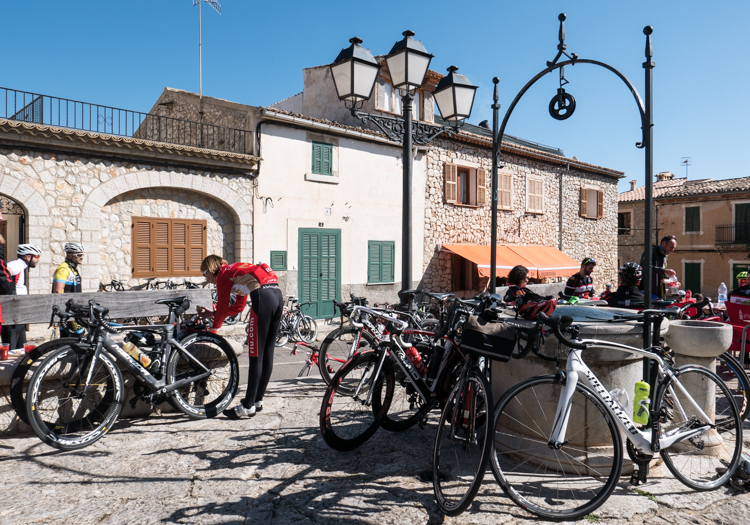 8_16
My bicycle. I had a lot of stuff with me, including three spare inner tubes, a spare tyre, an emergency replacement spoke and the needed tools, but fortunately I did not need any of that: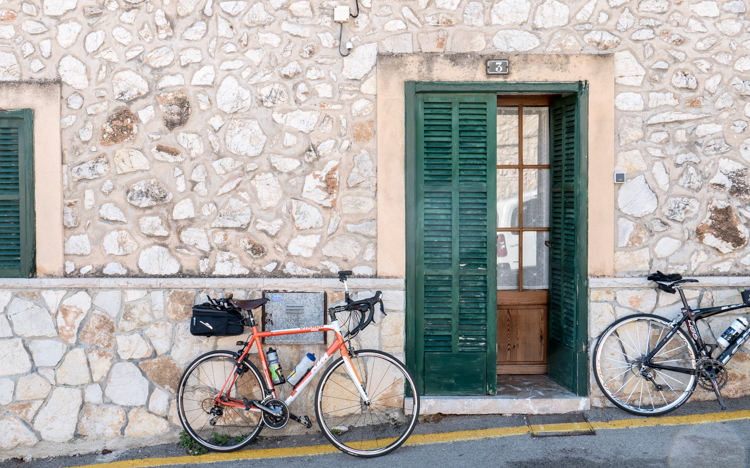 8_17
I took very few pictures during the ride since this day was about the ride and not about photography. This mural in the town of Petra, at about 140 km, was the only time I stopped to take a picture: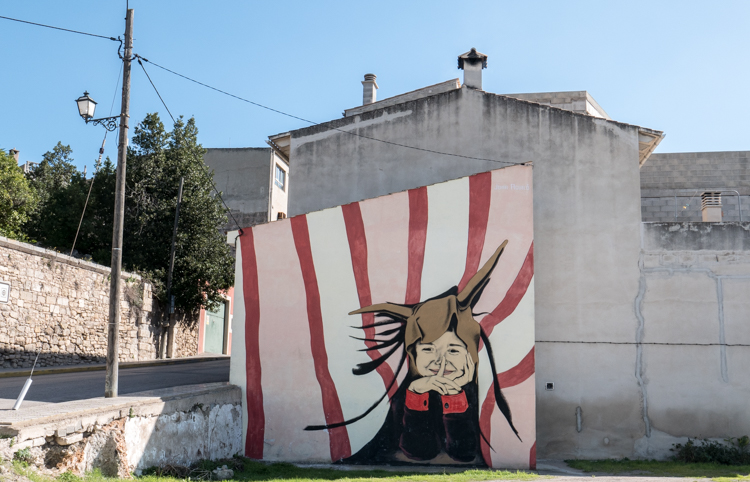 8_18
And here, about 180 km gone, I had to stop to pee anyway, so I took this snap of the nice country lane, Cami des Revellar: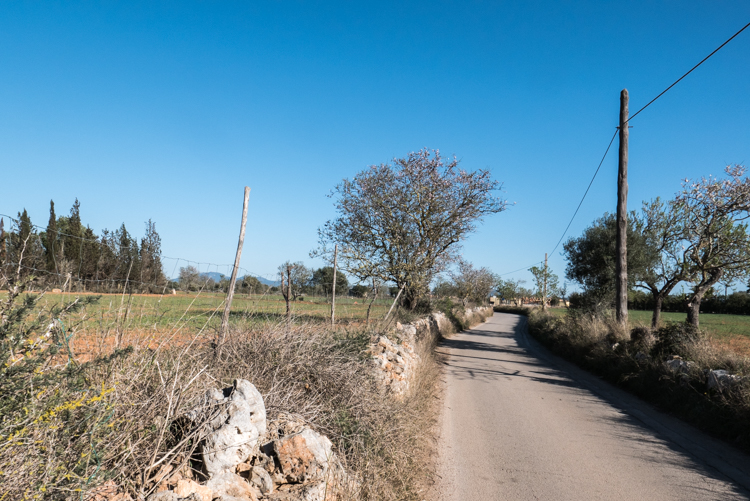 8_19
Finally, around 5 p.m., I am back in Palma, to savour the achievement and a cold beer, and to hand in my control card: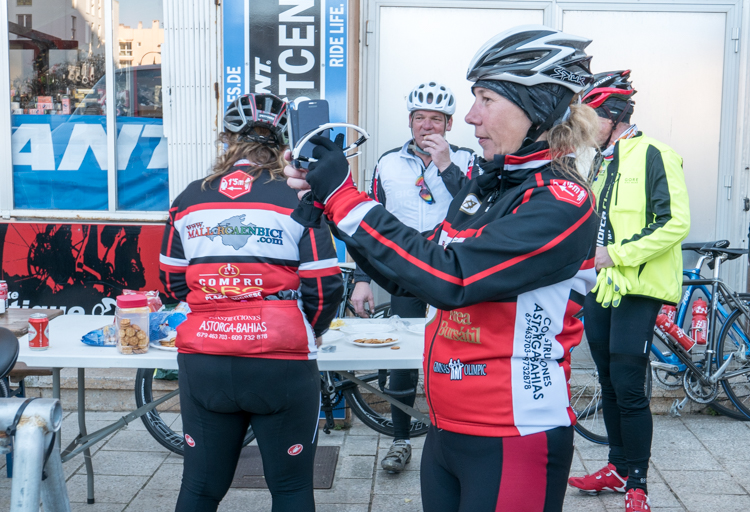 8_20
The proof of the ride. I came in 4 hours inside the 13 1/2 hour time limit: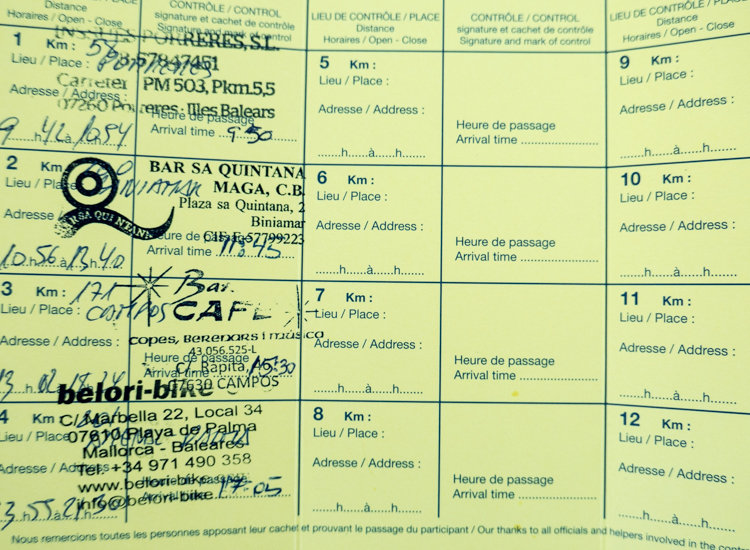 After enjoying that cold beer, I put the bike back in the car and drove to the hotel I had booked for Saturday night (I had a Sunday morning ferry back to the mainland). After showering and relaxing a bit, I went for a walk in search of a pint and, more importantly, dinner.
8_21
I had the opportunity to explore this abandoned hotel a bit: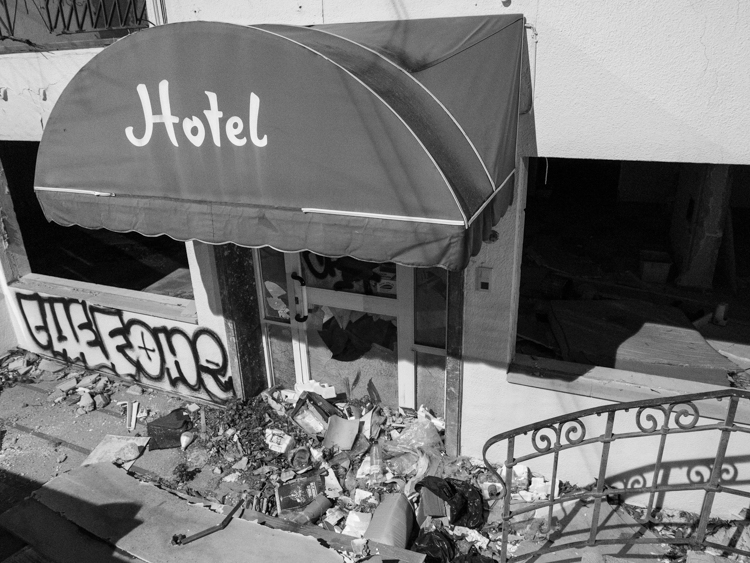 8_22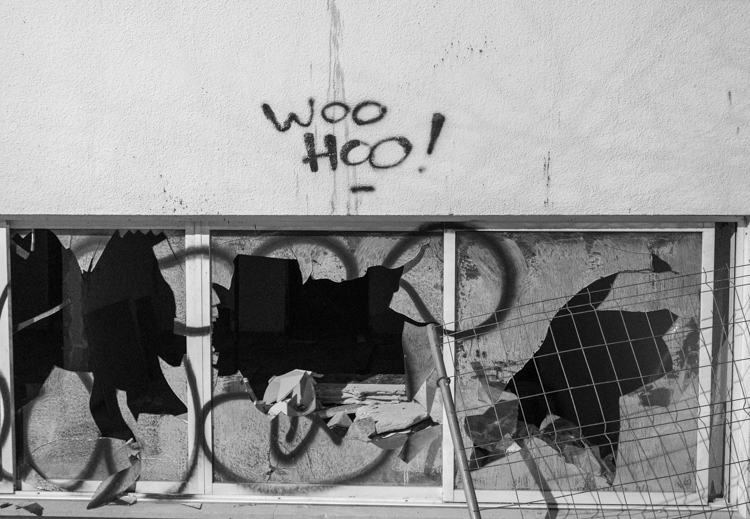 8_23
Another hotel had a Zurich-style cow in front: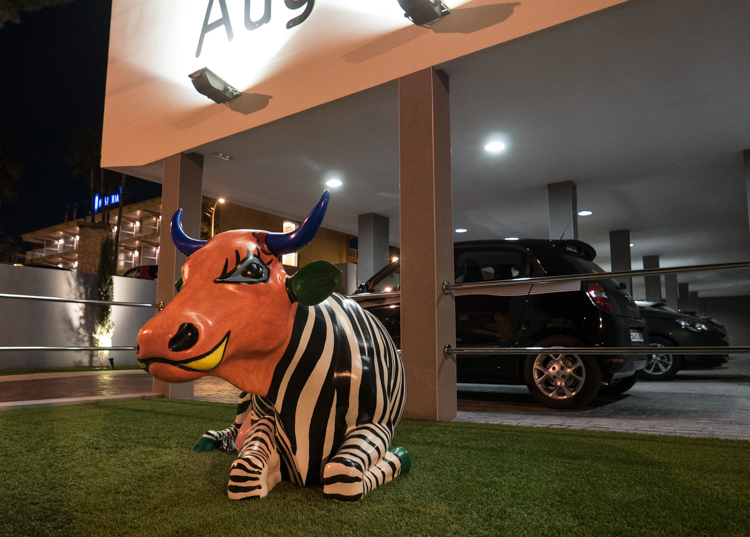 8_24
The last picture of the evening. Palma is extremely touristy, and it is fair to say that one sees as many signs in German (and English) as in Spanish. Here is traditional Palma food: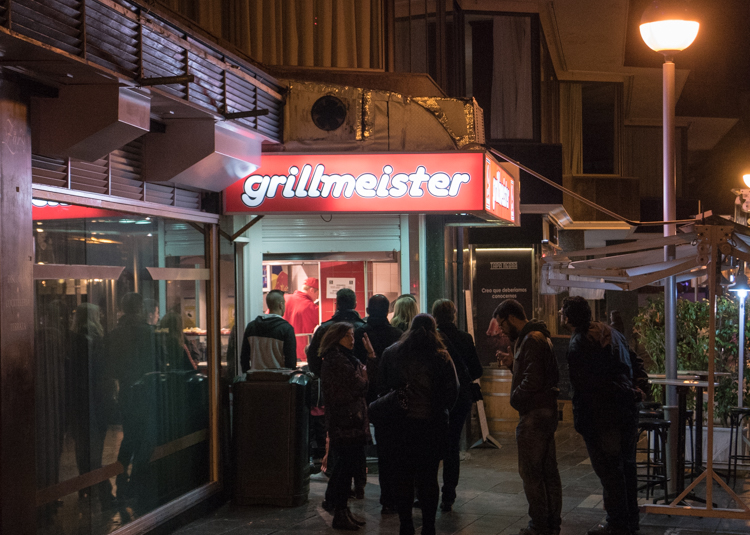 Despite this, I found a decent Italian place, stuffed myself and took a taxi back to the hotel to collapse in bed.