The week started in France. I was on my way home from Perpignan (see gallery here). We drove the approximately 40 km to the Spanish border along the coastal road instead of the motorway.
Main
This is what the road looked like: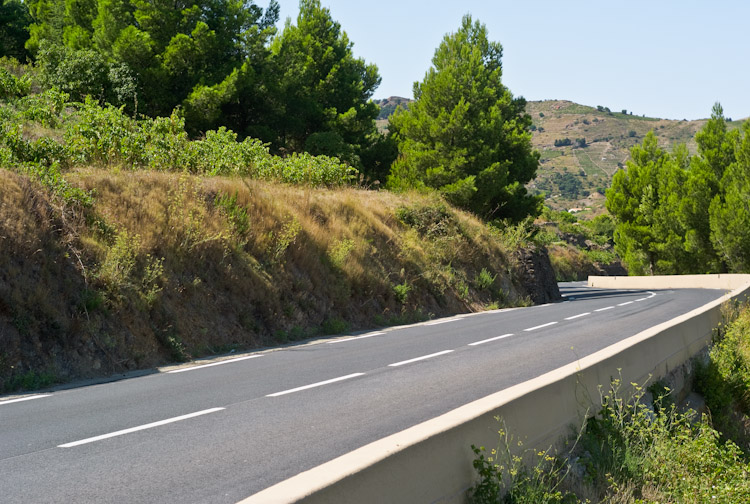 The alternates:
Alternate 1
The road passes through pictoresque seaside towns: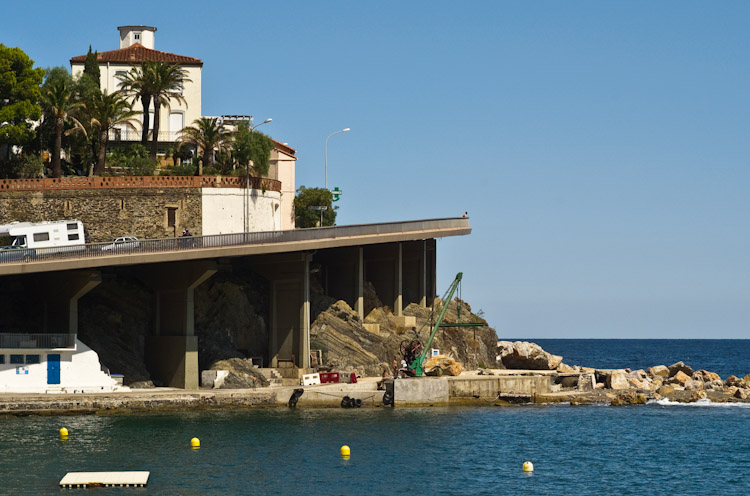 Alternate 2
We stopped for lunch in the last French town, Cerbère. Evidently there had been a big party the night before:

Alternate 3
Not a lot of traffic in the town, so the girl selling ice cream had plenty of time for the kitty: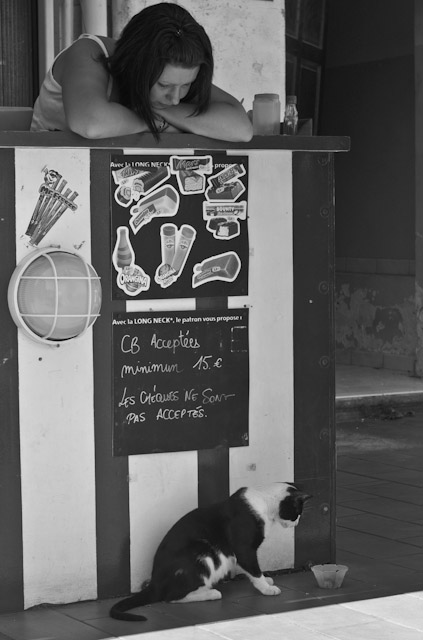 Alternate 4
Since I started cycling a month or so ago, I notice signs like this one, and become suitably impressed:

The rest of the pictures are from around my home in Alicante.
Alternate 5
Small-town life in El Campello. The plaza in front of the church is a playground and a gathering place: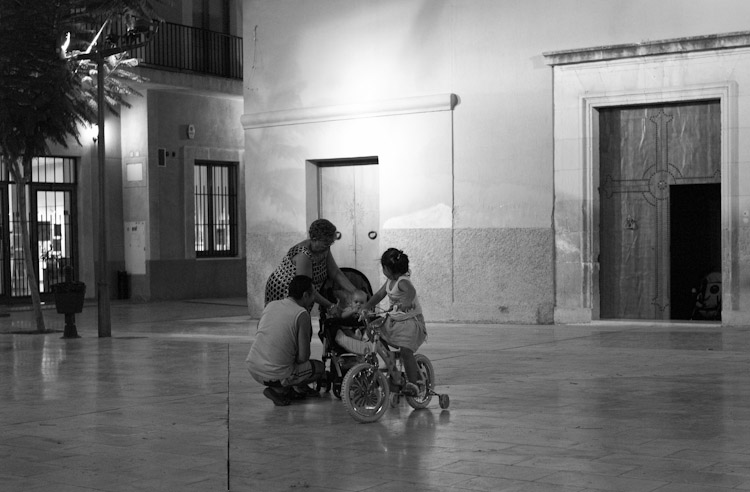 Alternate 6
Three of "my" cats on our golf course. We feed them through this hole in the fence, as do other inhabitants of our subdivision: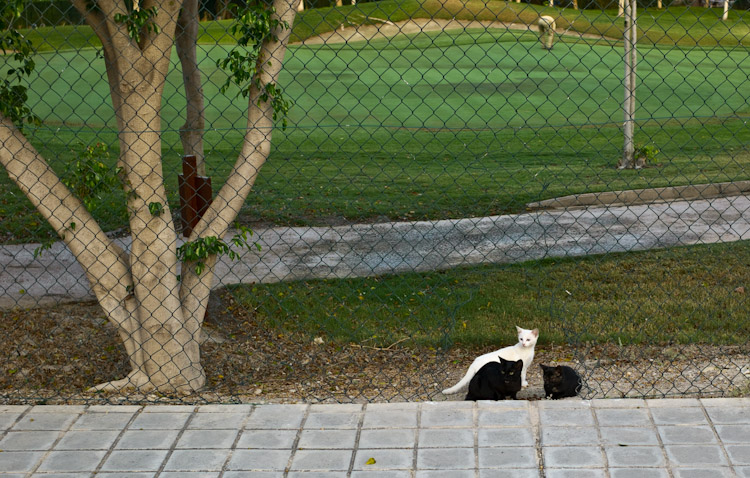 Alternate 7
Early morning, a man reading the paper on a bench near our house. I really like the way my Leica lenses can deal with strong contre-jour:

Alternate 8
On weekends, I buy bread, croissants and napolitanas at this bakery while I walk my dog in the morning: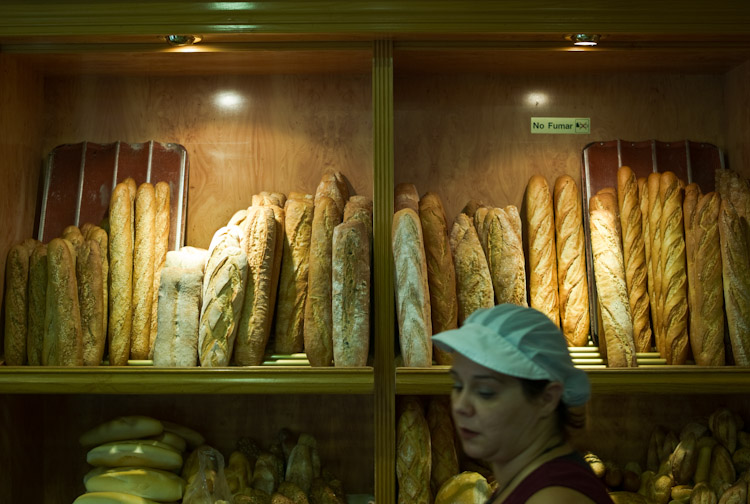 Alternate 9
On Thursday, five of my sons' friends from the University of Bath came to visit us for a few days. Here are some of the in full flight: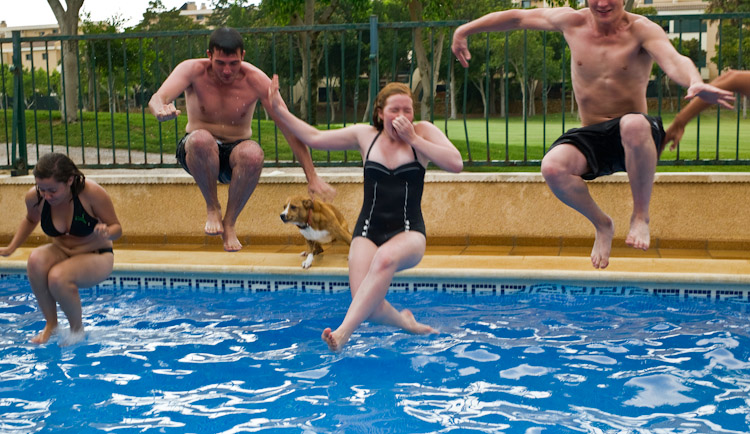 Alternate 10
One day, we stopped at this ATM to get some cash and found it guarded by a fearsome creature. But since he was sitting on a key that was not needed, we just worked around him: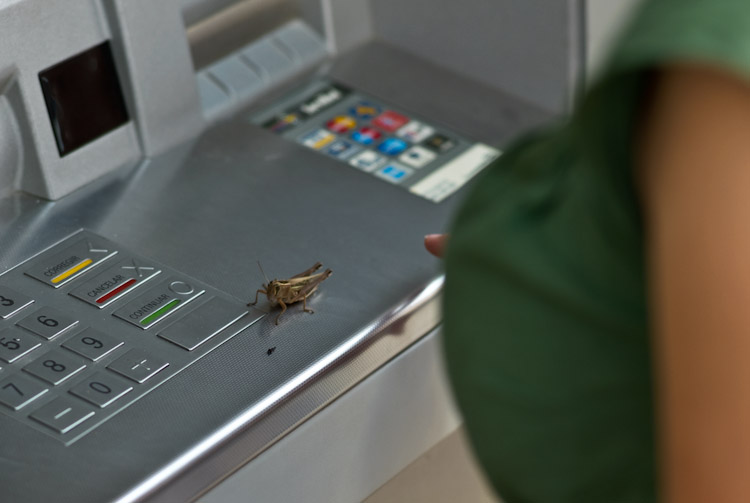 Alternate 11
Sunday afternoon, threatening clouds rolled in: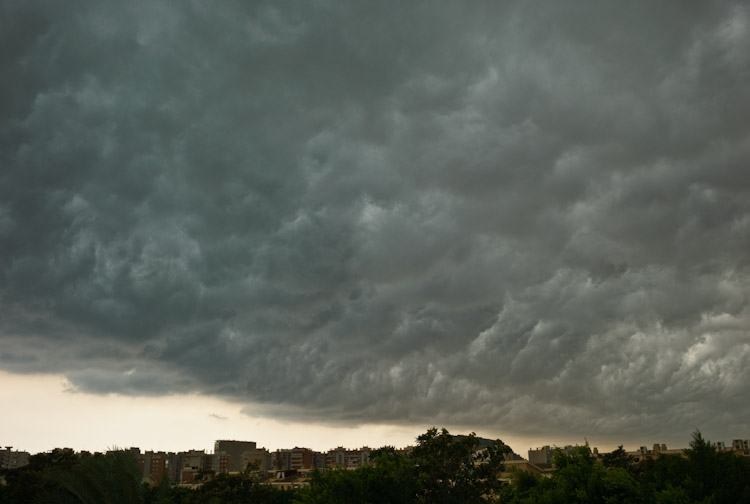 Alternate 12
And the threat was not empty: