This week, despite not travelling anywhere, I have taken a lot of pictures. Having Tuesday off (San José, a public holiday in Spain) helped. As usual, cycling features prominently.
12_1
I have photographed this puticlub on the old Valencia road during the day while cycling, but one evening this week I found myself driving by. The place actually looked a lot nicer than in daylight: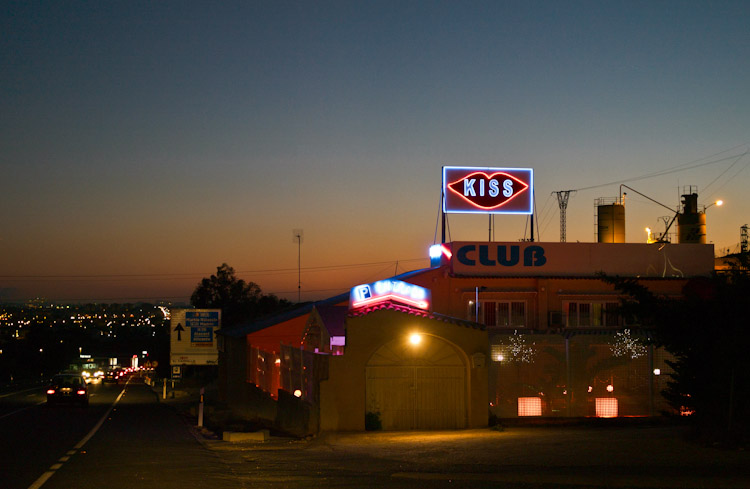 Now some cycling pictures from Sunday and Tuesday.
12_2
I am always fascinated by the fact that just a couple of km from the beach, in El Campello, one can come across old-style herding: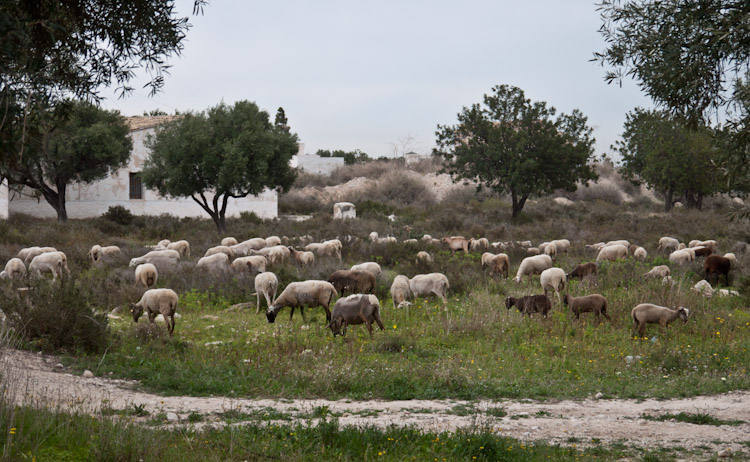 12_3
The boss of the herd: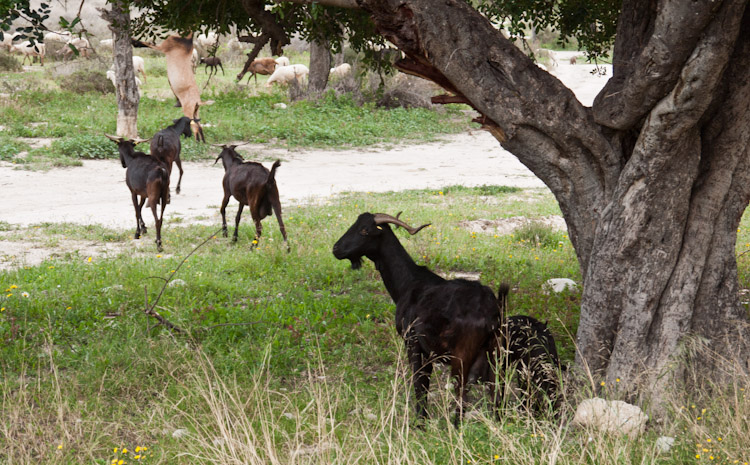 12_4
Roundabout in El Campello. A driver must have missed the fact that it was a roundabout…: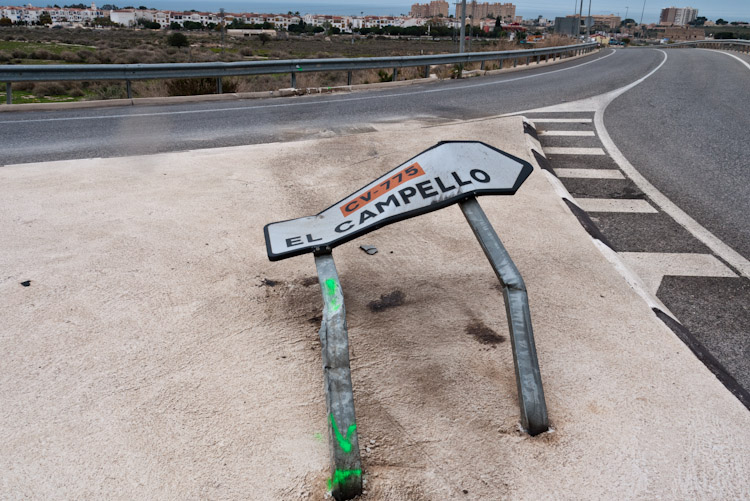 12_5
On Tuesday, I cycled south to Dolores and Elche. On the way back, I had this great road with a newly installed bike path all to myself: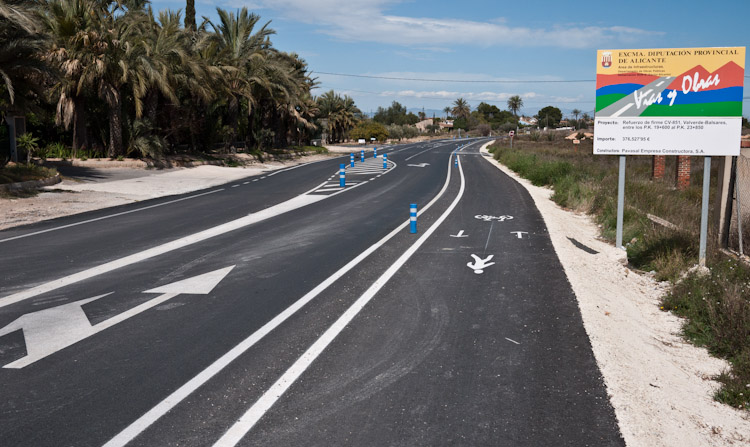 12_6
Self-portrait on the road: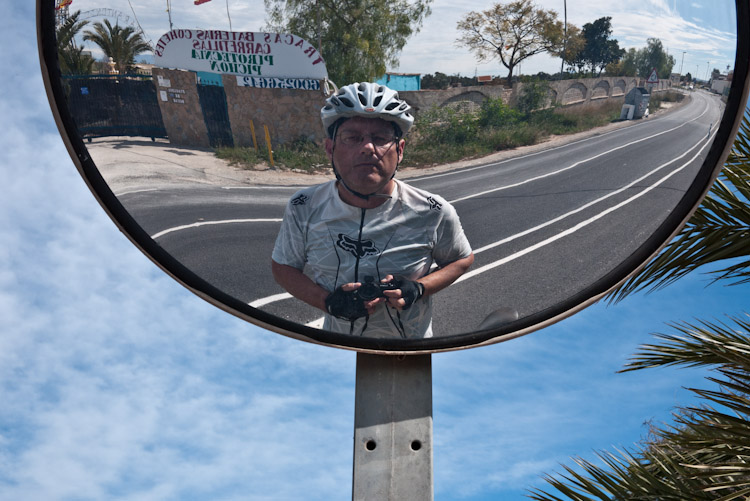 12_7
Bar Antonio y Toni, combined with a fireworks outlet. People around here use fireworks year round, for private celebrations as well as public ones: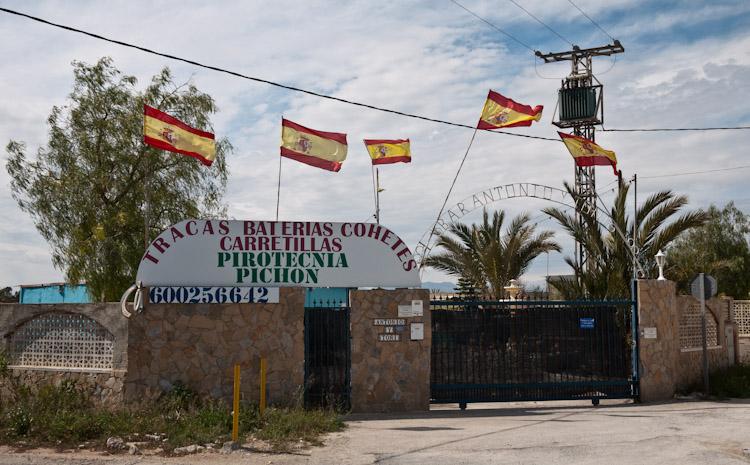 As usual, a couple of pictures taken while walking my dog:
12_8
Blue sky is nice, but for a photographer, interesting clouds are better: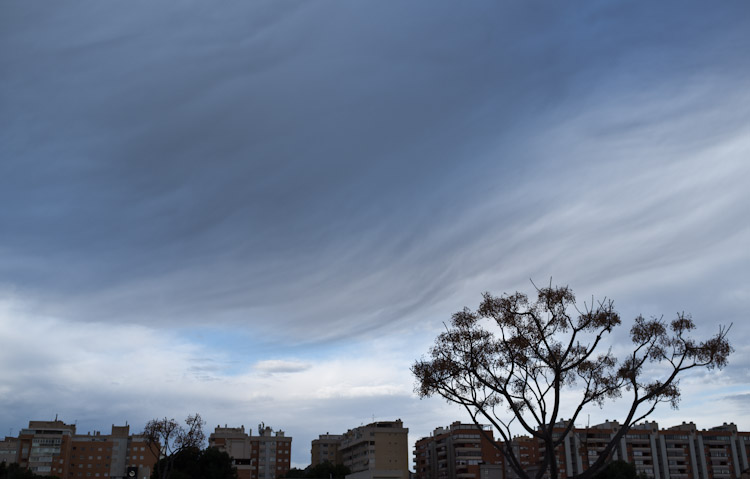 12_9
The billboard in front of this ugly, empty lot, keeps displaying messages that are completely at odds with the surroundings: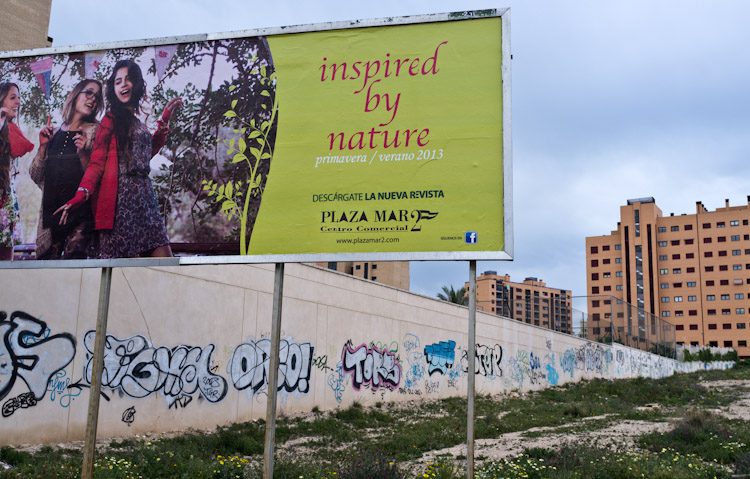 12_10
"The TV controls you":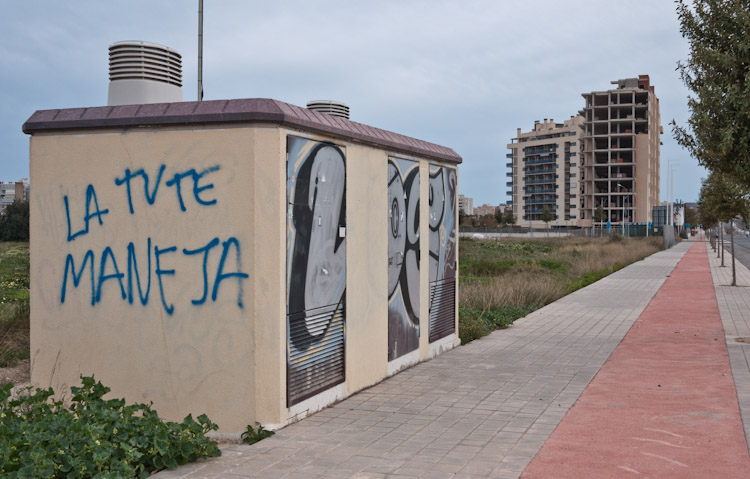 12_11
One of the stray cats on the golf course in nice morning light: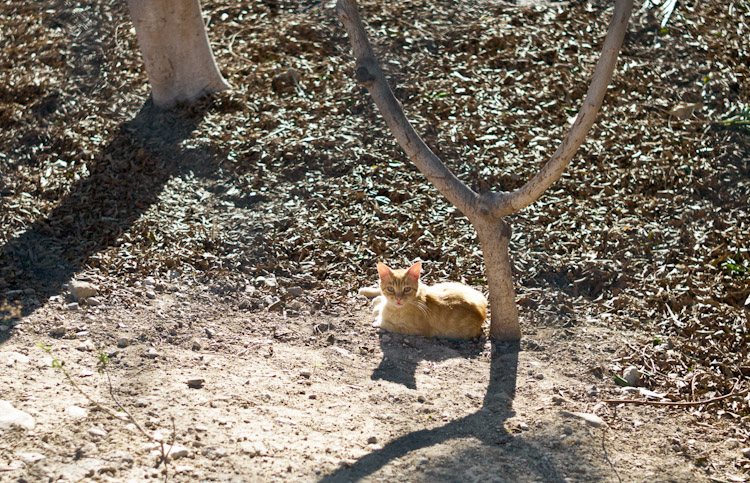 12_12
Our own Taco in his preferred environment, our bed: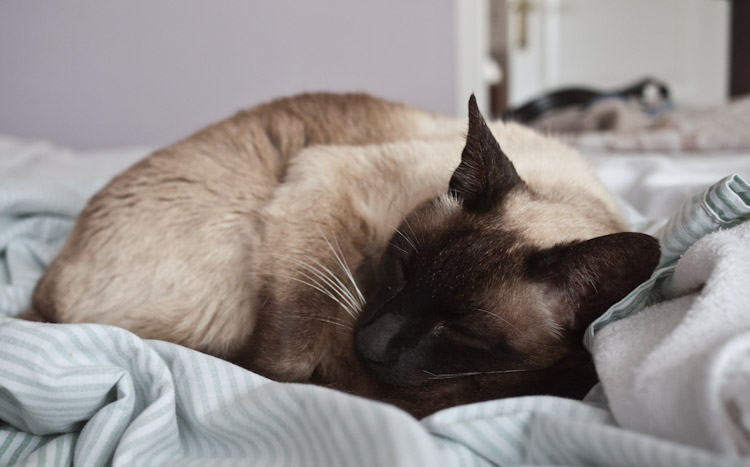 12_13
On Monday, spring finally arrived. Hostal Maruja on the beach opened for the season, and I invited a co-worker for lunch there. It is 20 km from the office, but it is a quick drive, and eating lunch in these surroundings is simply wonderful: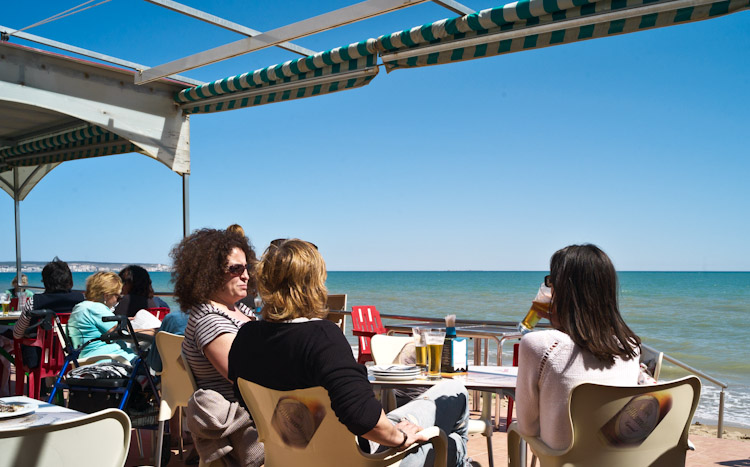 12_14
When you finish eating, you can take a look onto the adjoining beach: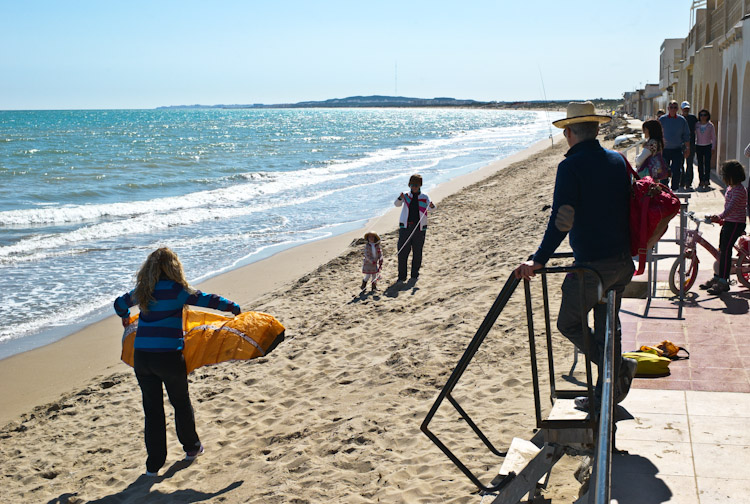 12_15
On Wednesday evening, my local bicycle shop Apedales, where I have bought four bicycles in the past 5 years, inaugurated their new premises. They are doing well despite the crisis, and took advantage of extremely low commercial rents to move to better premises just 100 metres down the street. The celebration was modest, just some tapas and beer: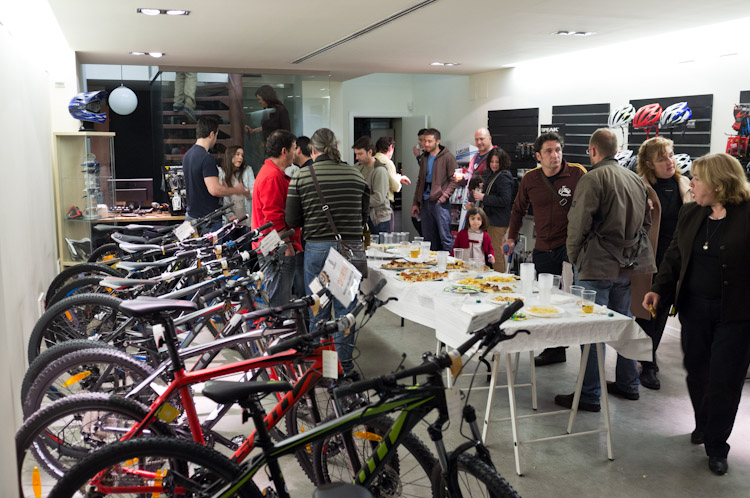 12_16
The new shop has two display floors, each almost as big as the old place: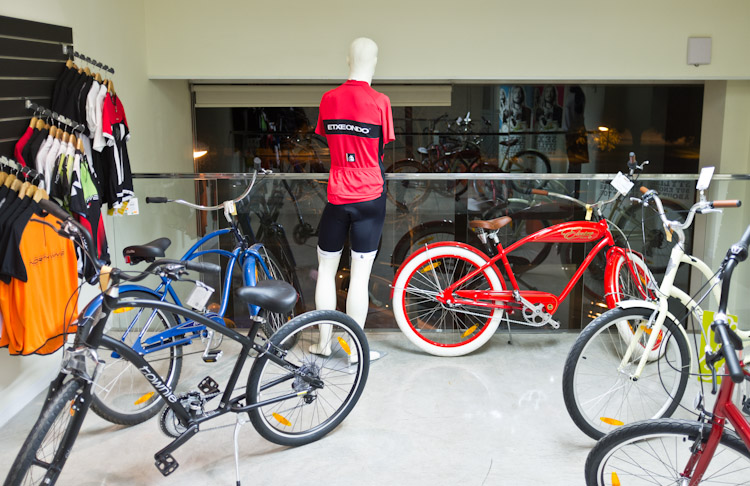 12_17
One of the co-owners of Apedales with his son: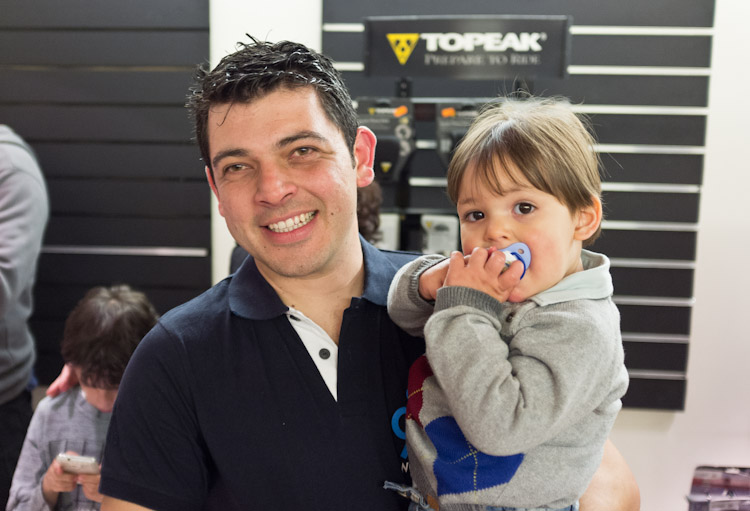 12_18
This is a place I pass every day–the stairway to our underground car park at the office. I have long thought that it had photographic potential, and this week I made these three studies: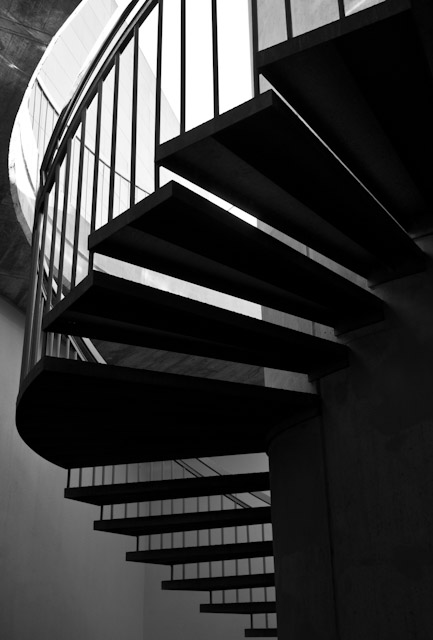 12_19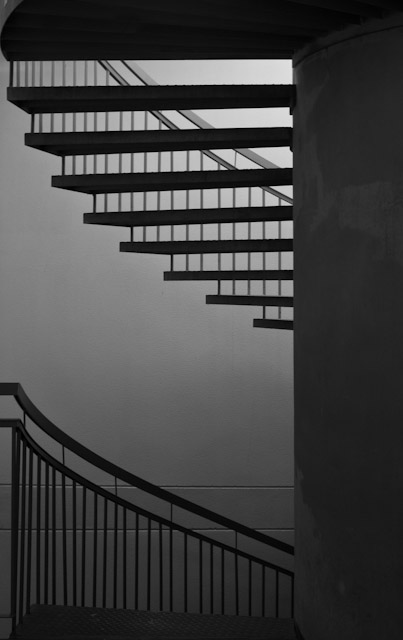 12_20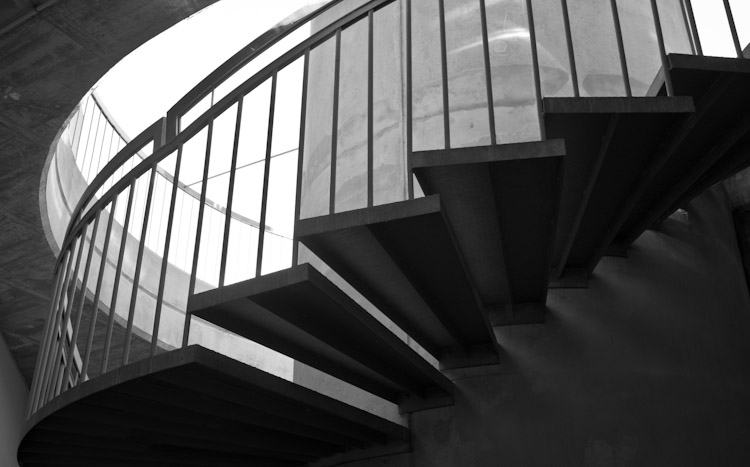 12_21
On Saturday I was out on the bicycle again, this time north to Villajoyosa. It was cloudy but in the end I did not need the rain jacket I carry in my handlebar bag. But I did need the camera I carry in that same bag: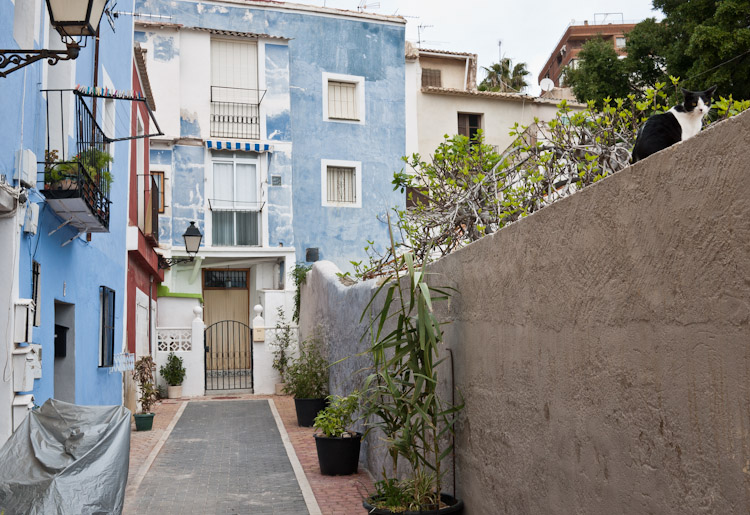 12_22
I bought a Coke and sat down for a few minutes break on the beach promenade. There were not that many people, but there were some passers-by, young…: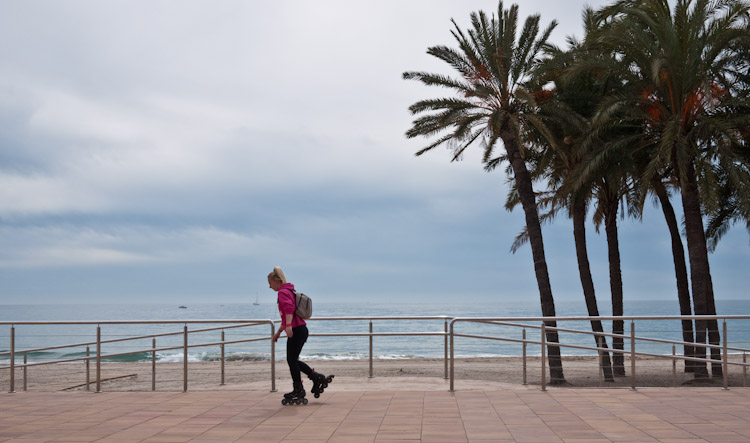 12_23
…and not so young: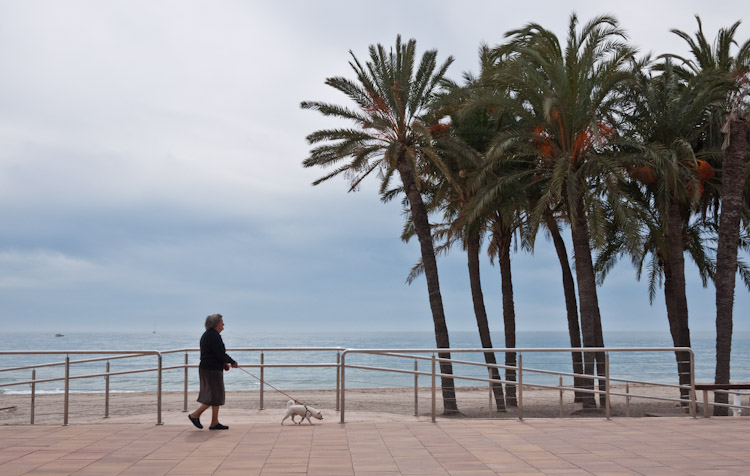 12_24
The cloudy weather made for interesting views, here looking north from Villajoyosa's harbour: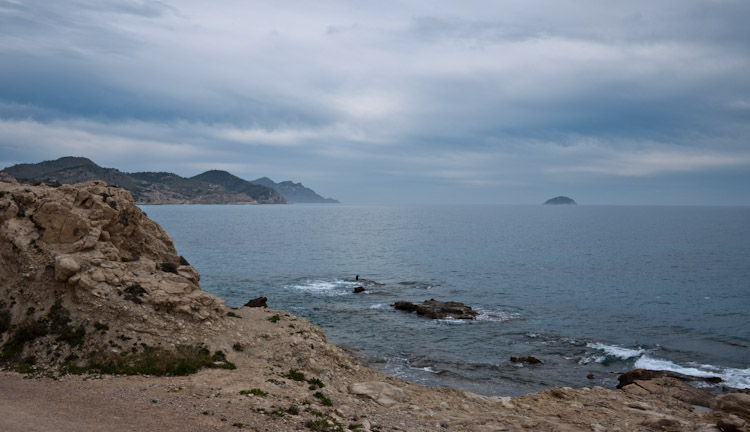 12_25
Saturday afternoon I went to my local Carrefour supermarket to do some shopping. As I walked up to the store, I came across this photo studio, set up outside as a promotion for Purina dog food. The sign specified small dogs only. This one certainly met the criterion: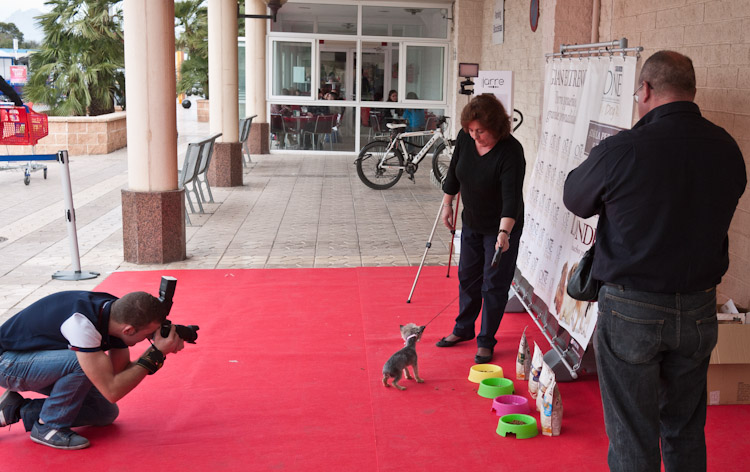 12_26
This is probably the most common dog in Alicante: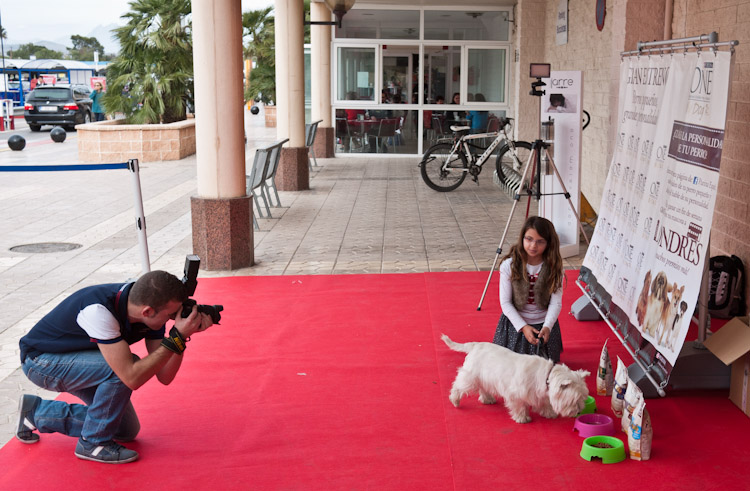 12_27
This little bulldog was not very cooperative: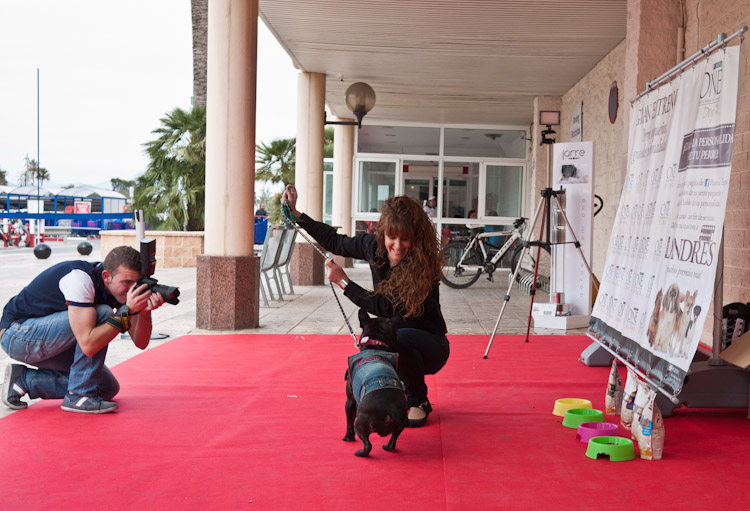 12_28
He was only interested in one thing: