This year we welcomed the New Year at home, with our children and friends. It was nice and relaxing, and now that our daughter is in the UK and our son in the USA, having them both at home at the same time is a rare luxury. The weather was nice and warm most of the time, conducive to cycling and to walking around the city.
1_1
On Boxing Day we went for lunch at L'Indret, our favourite vegetarian restaurant. Their desserts are fantastic. This is a homemade flan de nueces: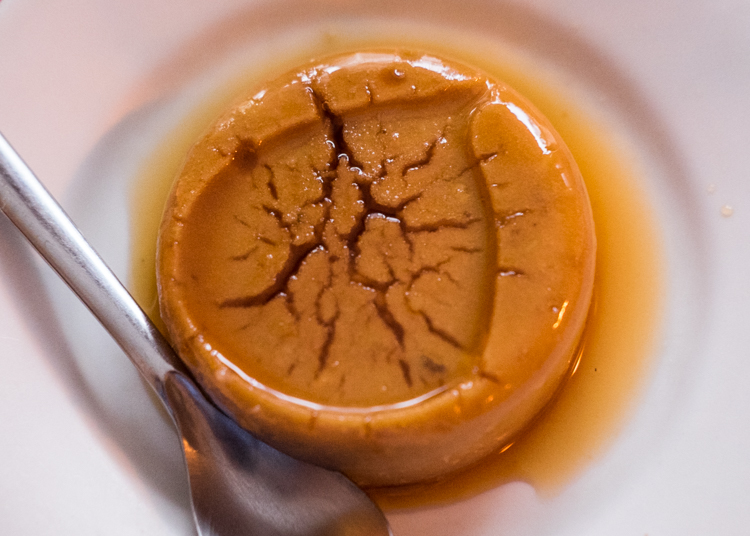 1_2
On December 27th I decided to do a serious mountain ride, up to a mountain pass called Puerto de Tudons, which has featured in the Vuelta a España bicycle race several times. To get there, first I cycle 35 km to the town of Relleu, located at an altitude of about 500 meters: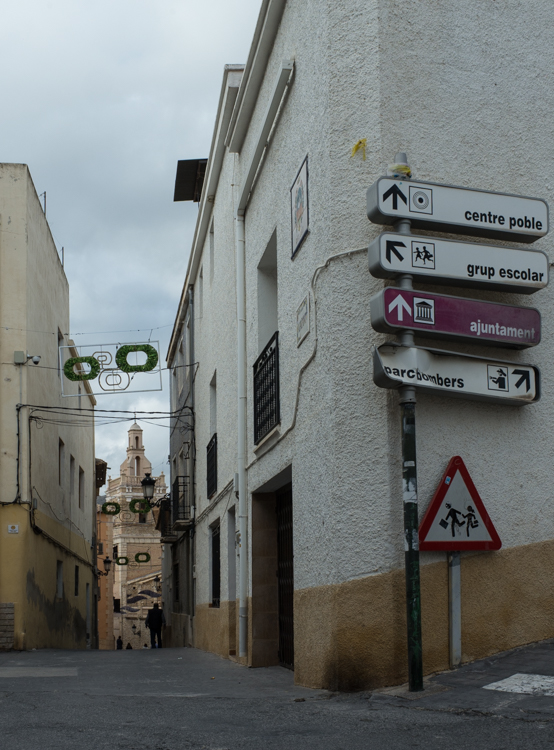 1_3
From Relleu to Puerto de Tudons is another 16 km, mostly uphill of course, through beautiful landscapes like this one: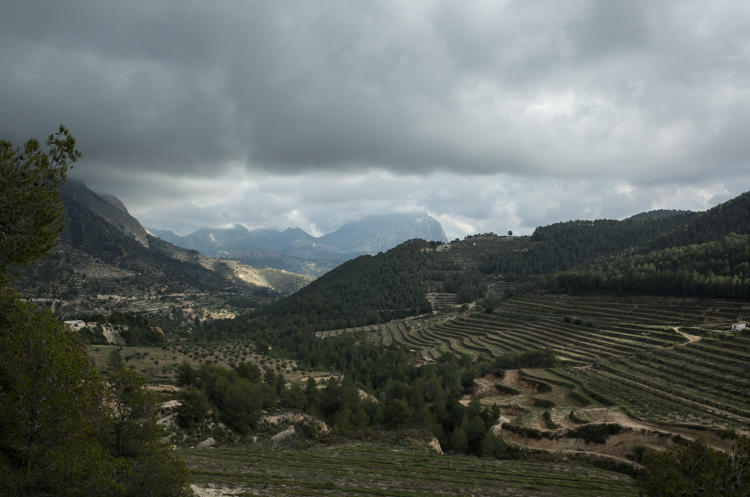 1_4
The ruins of a castle, probably from Moorish times: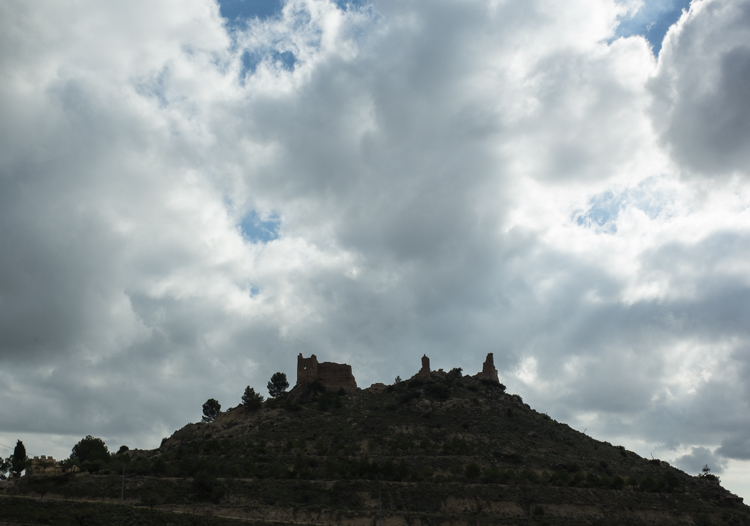 1_5
The road was largely empty. The last 4-5 km were the worst, with some of the steepest climbs: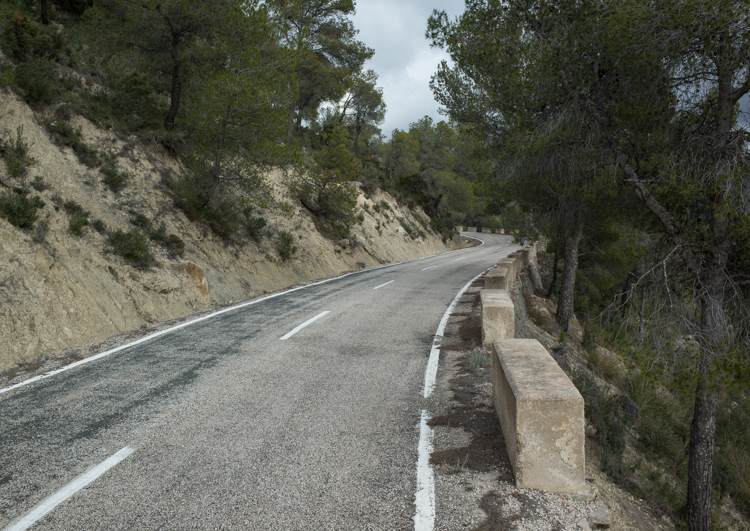 1_6
But finally I was at the pass and able to make the celebratory selfie. The altitude may not be that impressive compared to the Alps, Pyrenees or Rockies, but keep in mind that I live at sea level. Puerto de Tudons is classified as a Category 2 climb in the Vuelta: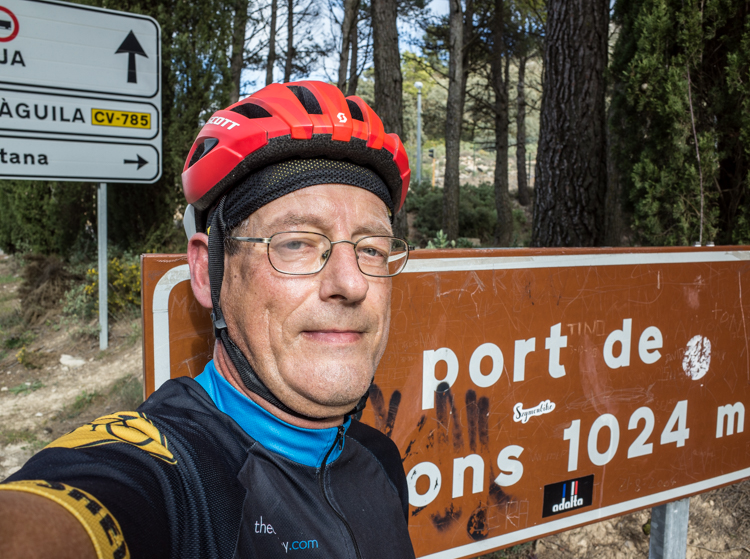 1_7
I looked down, anticipating with pleasure the long descent I was about to begin: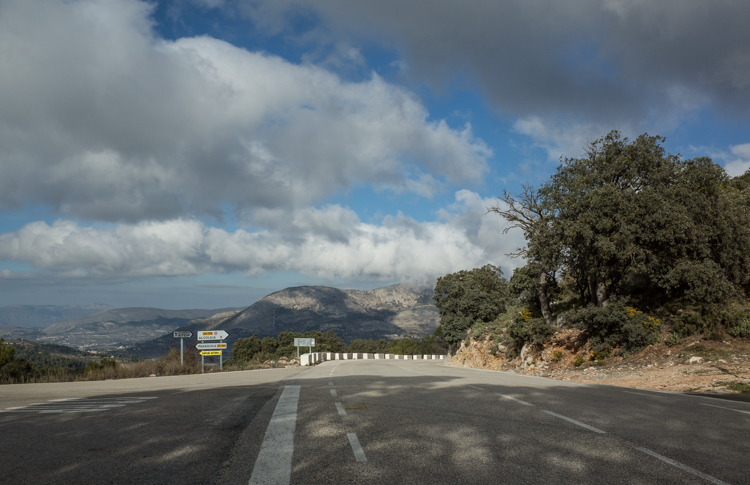 1_8
But first another selfie: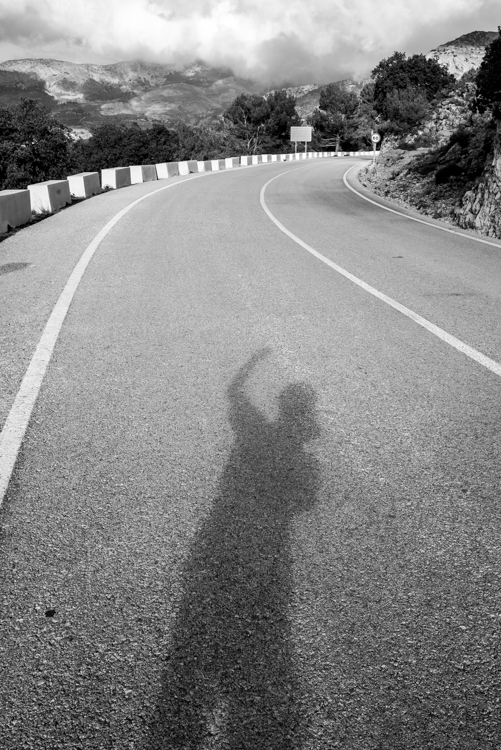 1_9
After a long and fast descent, I arrived at the town of Orxeta. From here it is about 40 km to get home: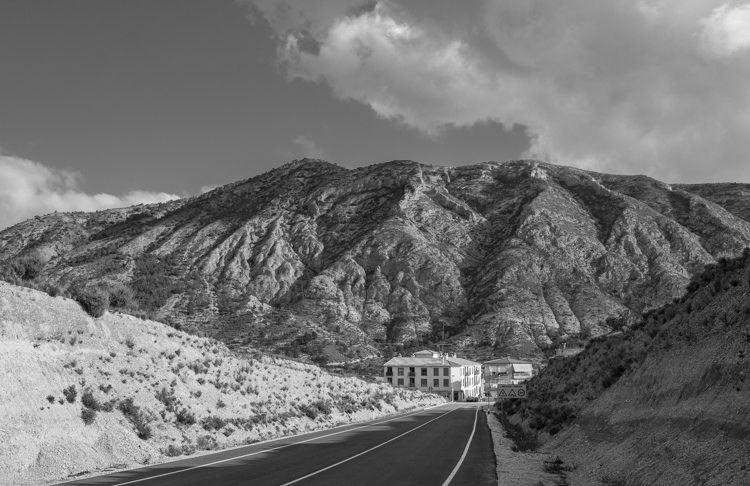 1_10
Back home, walking the dog in the morning, I noticed a visible sign of the Russian presence in our part of Spain. This homemade sign points to some Christmas party (the word prazdnik means holiday, celebration):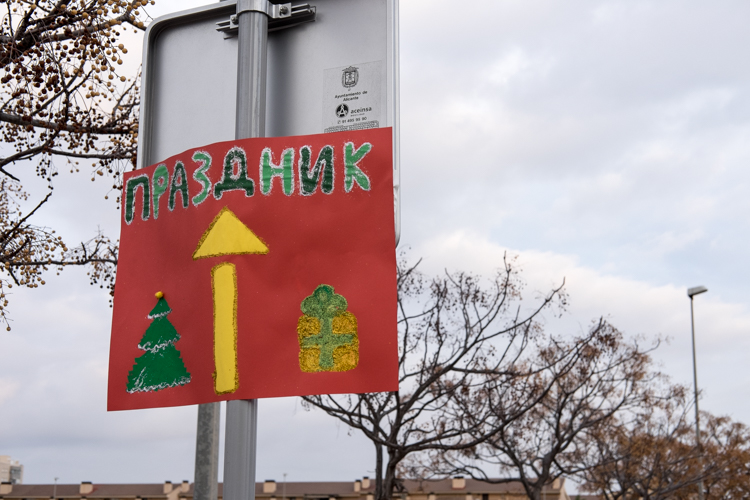 1_11
On the bike again the next day, but a less challenging ride. Here a "for sale" sign in the middle of nowhere: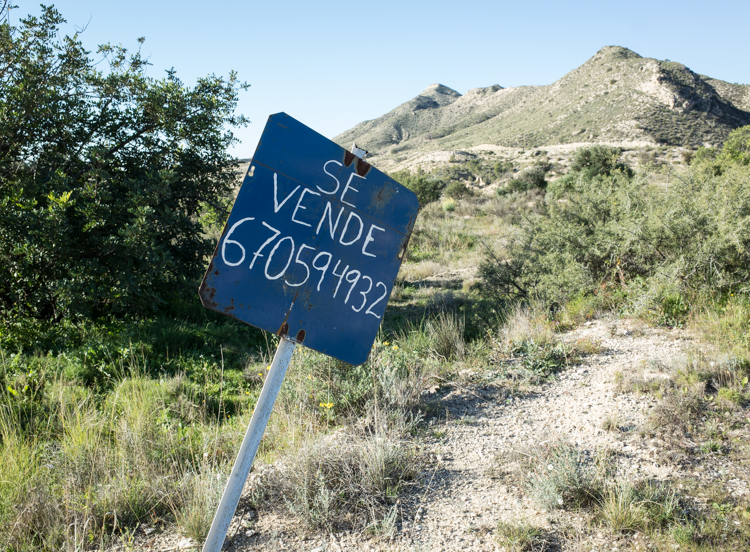 1_12
In the town of Aigues, signs of Christmas abound: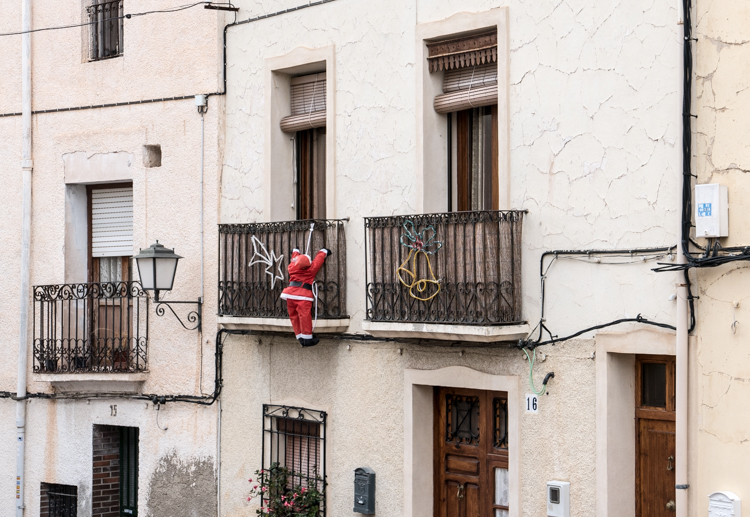 1_13
The tree in front of the church (the signs says that the boxes are empty, so no point in nicking them):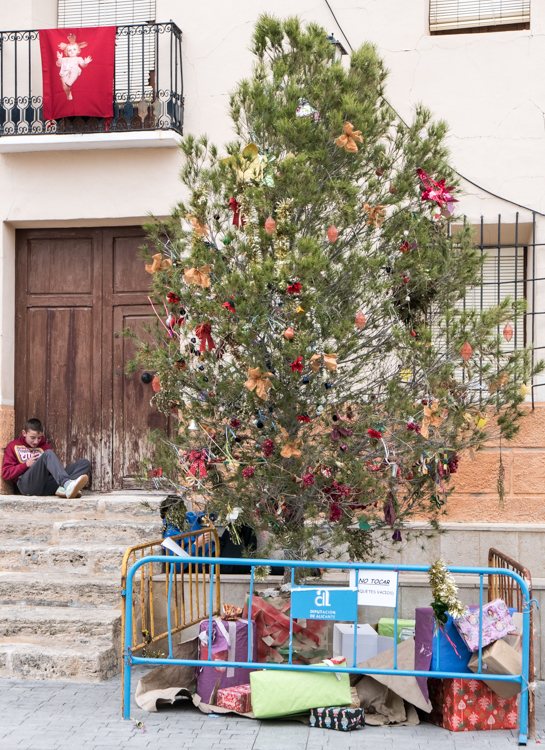 1_14
The local supermarket (the only one in town):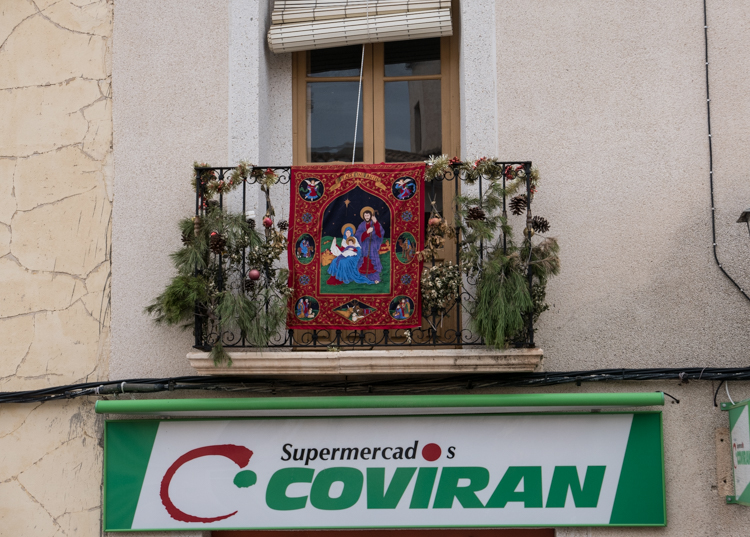 1_15
The local bar (one of many):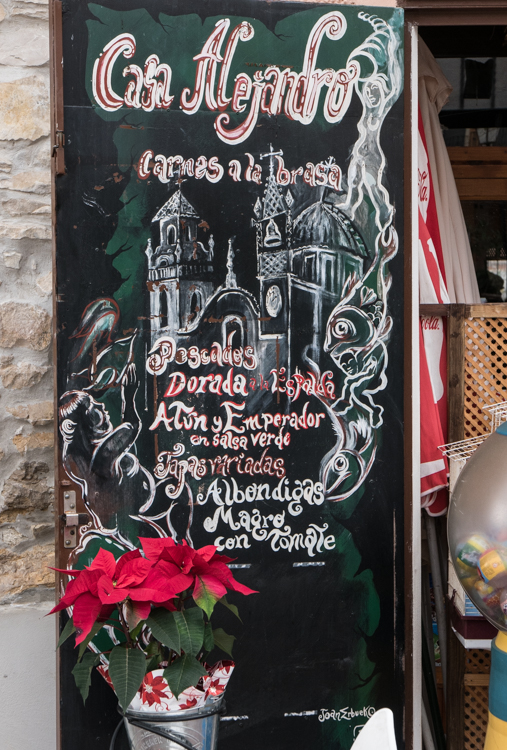 1_16
Another dog walk image. Everything looks nice in the morning sun: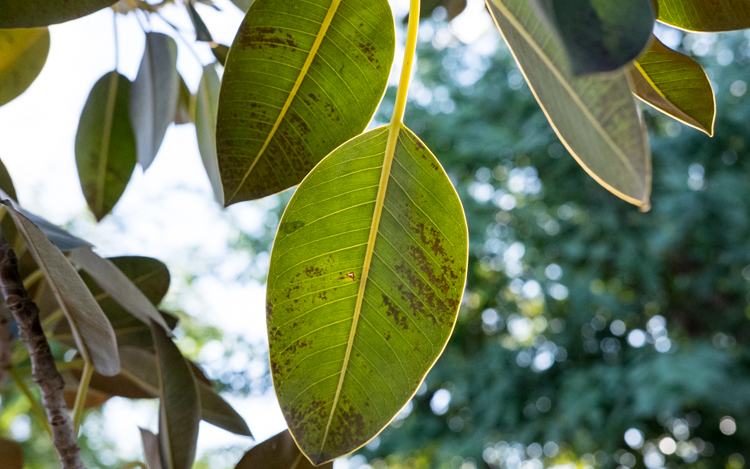 On the 30th I went for a long walk around the centre of Alicante to take in the holiday atmosphere a bit. Christmas shopping was still in full swing because in Spain, presents are exchanged on Three Kings' Day, January 6th.
1_17
Detail of the large nativity display on Plaza Montañeta: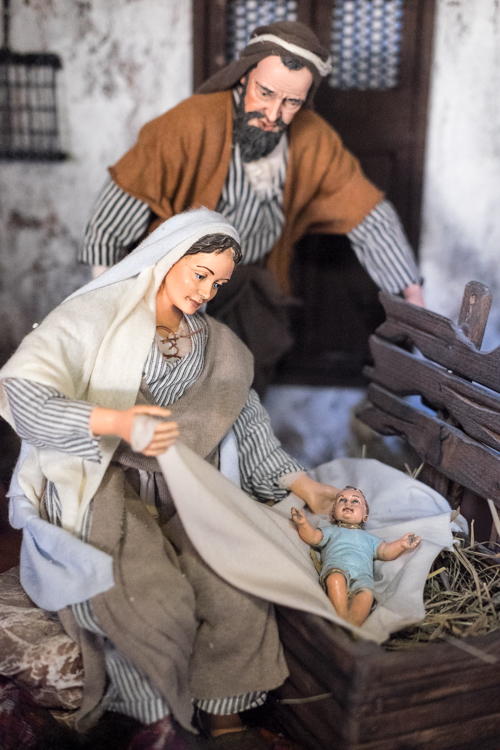 1_18
Colourful but deflated jumping castle, Plaza Seneca: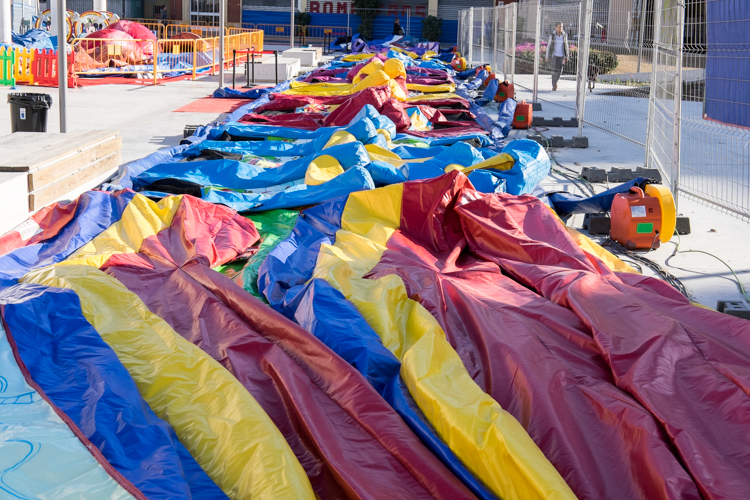 1_19
Also on Plaza Montañeta, a large slide has been set up: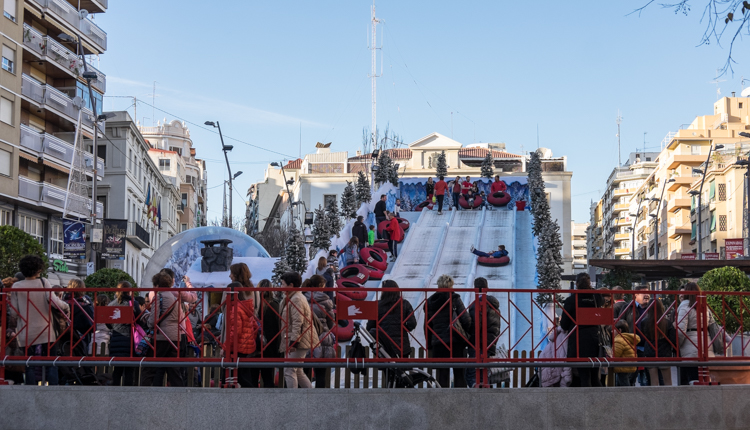 1_20
Just before opening, an employee makes a test run: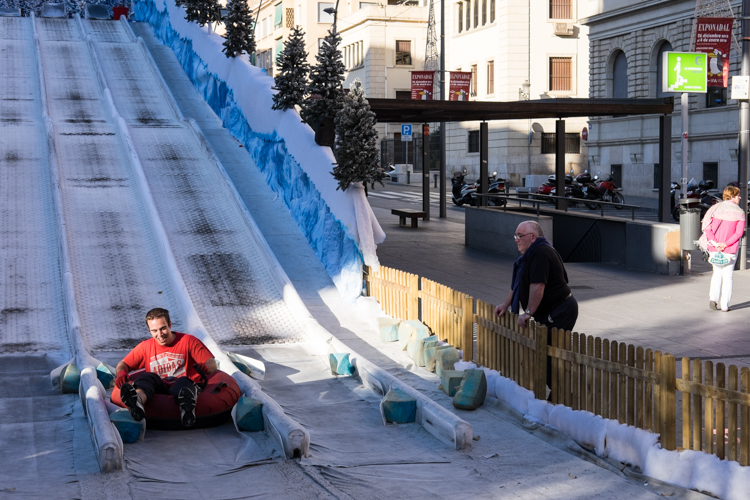 1_21
Having fun: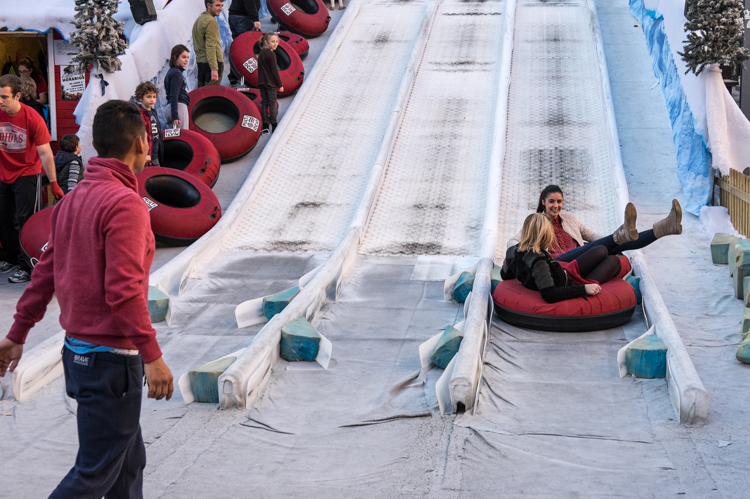 1_22
Traditional northern decorations seem a bit out of place in Alicante: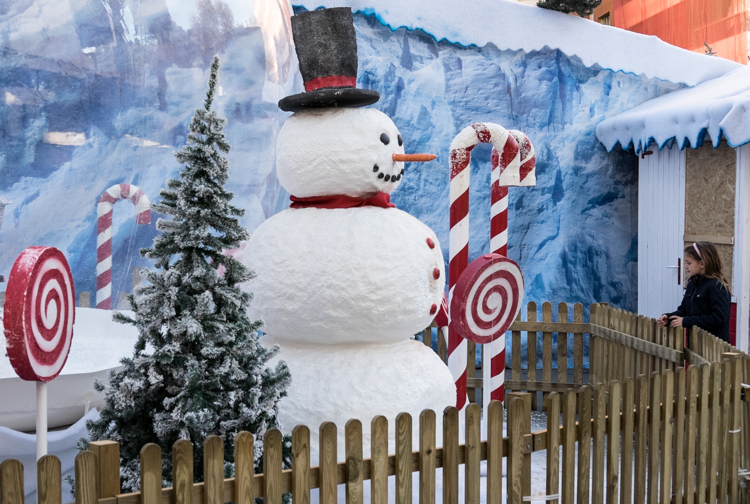 1_23
"To smile is free":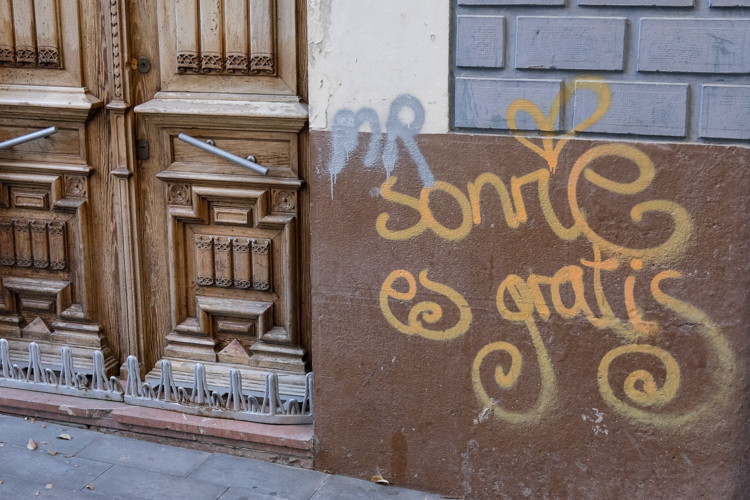 1_24
Some great man from the history of the city (his name escapes me), with a very faded bar sign in the background: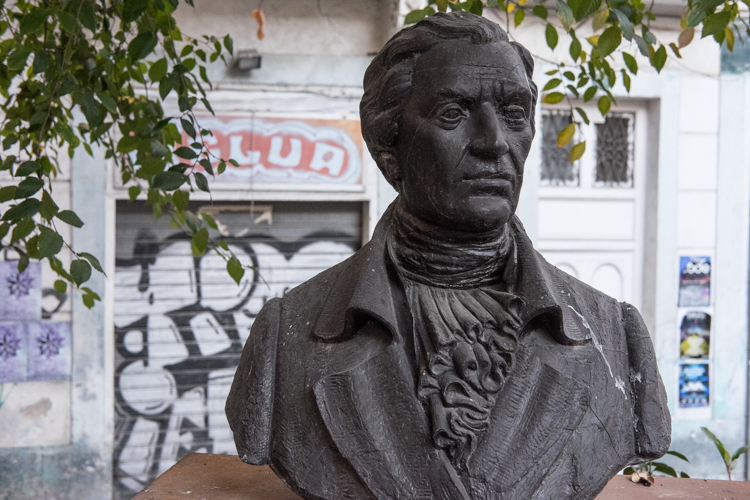 1_25
Car park detail: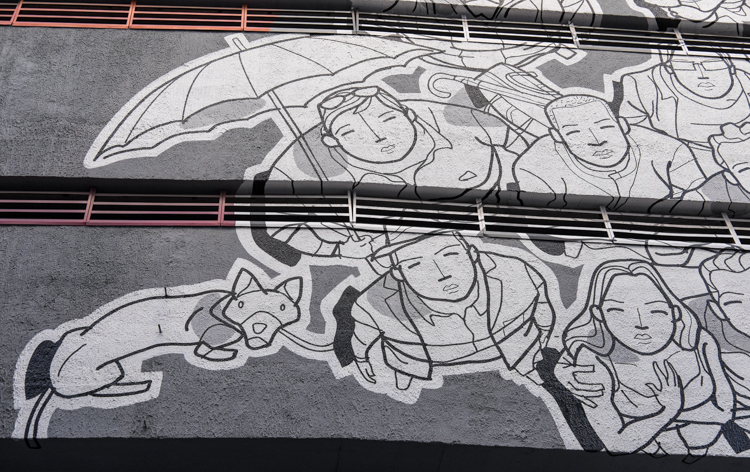 1_26
Poetry wall: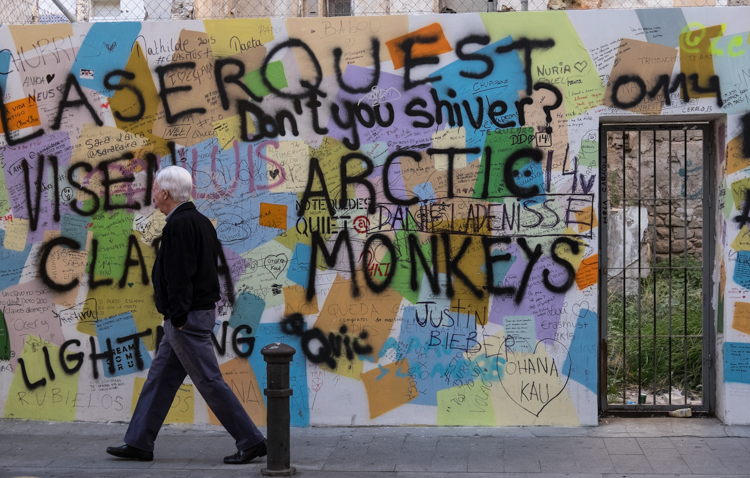 1_27
Grand plans: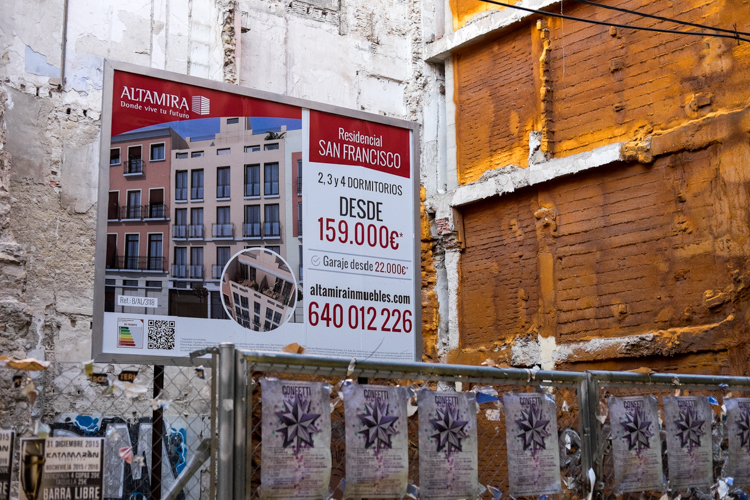 1_28
More public art: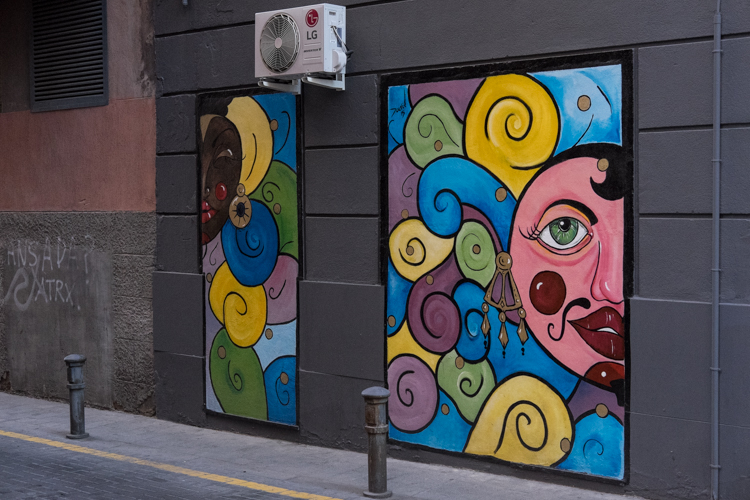 1_29
Penis head, pointed out by my daughter: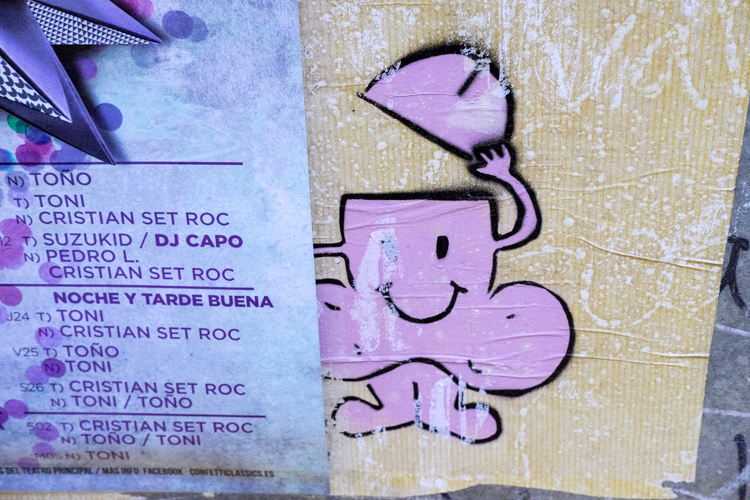 1_30
EAT ME: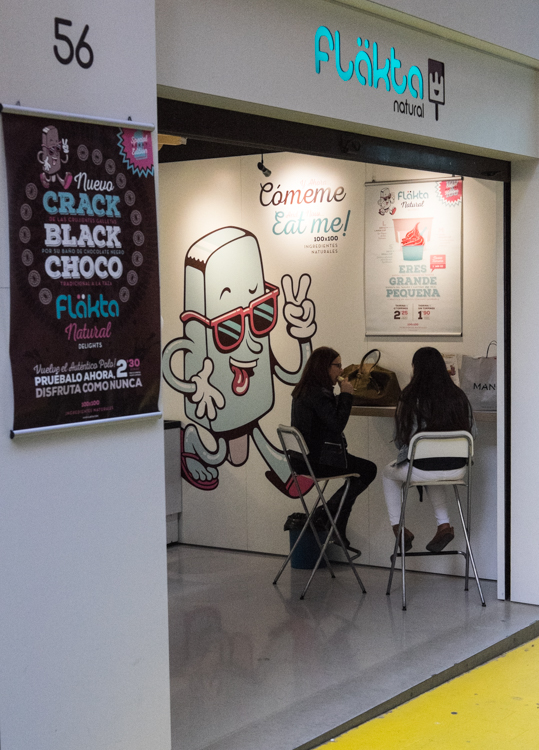 1_31
We stopped for coffee and a cupcake in a place run by two very nice Canadian guys: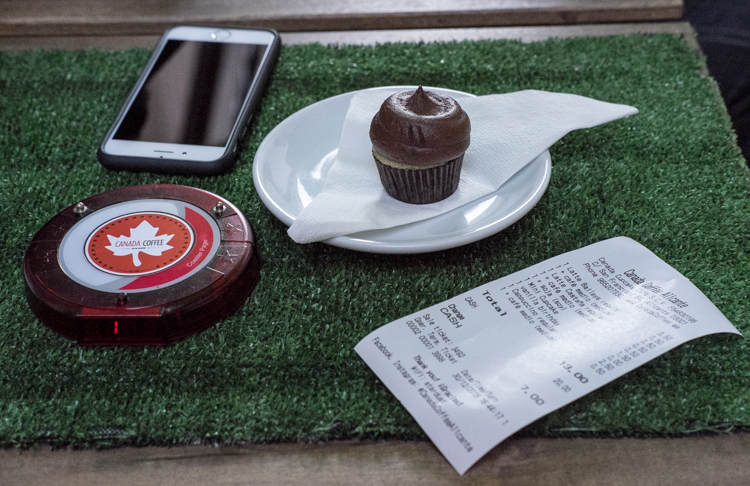 1_32
Tower greeting building: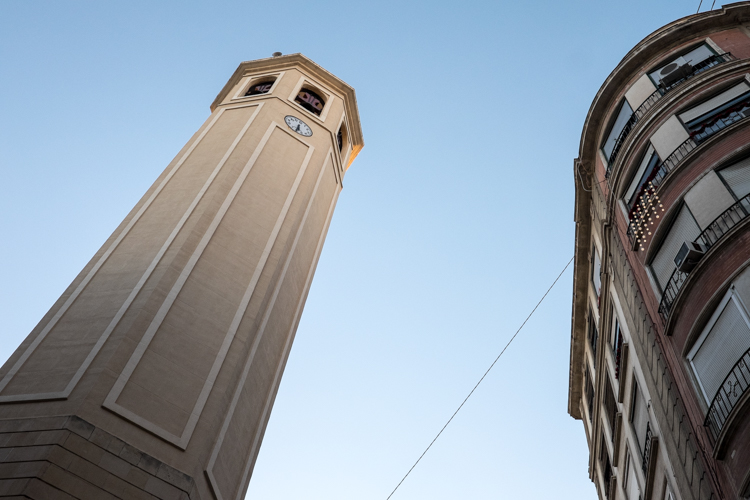 1_33
In the afternoon, my son and I went to an English bar in El Campello to watch our beloved Liverpool Football Club. The man next to us was watching too, but the two old-timers playing cards were not interested: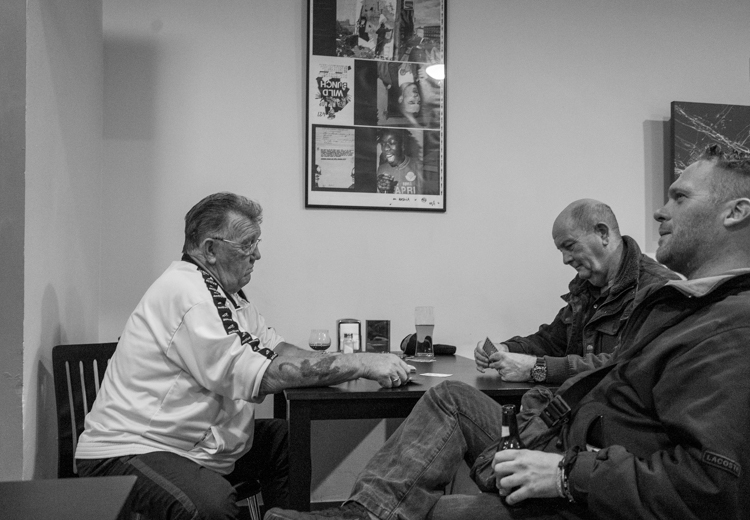 1_34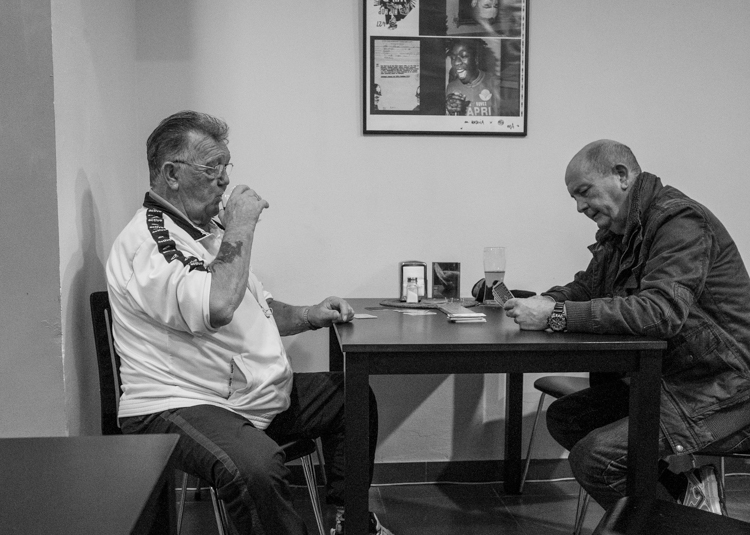 1_35
Take-off: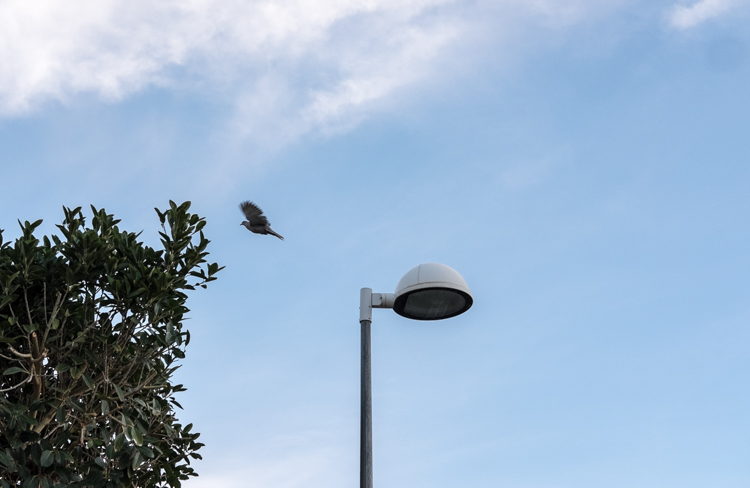 1_36
My last bike ride of 2015 took me south to Elche and Santa Pola. The beach in Santa Pola was almost deserted, and the chiringuitos were closed: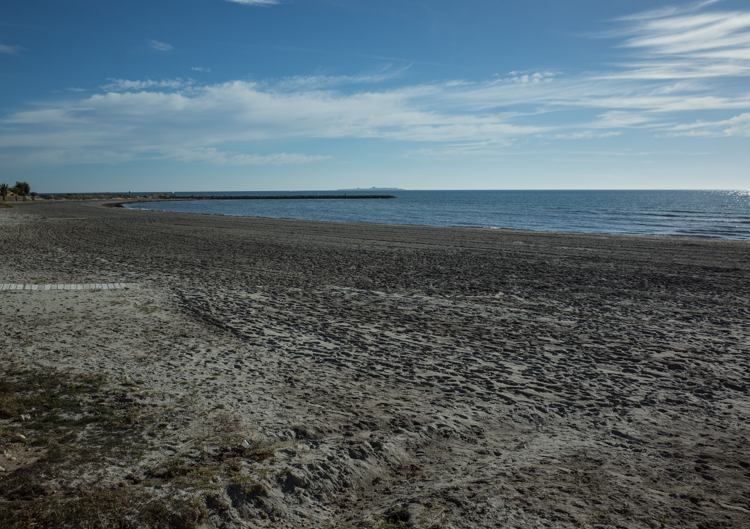 1_37

1_38
We spent New Years Eve at the best restaurant in Alicante, La Ereta. Part of the attraction are the fabulous views of the city: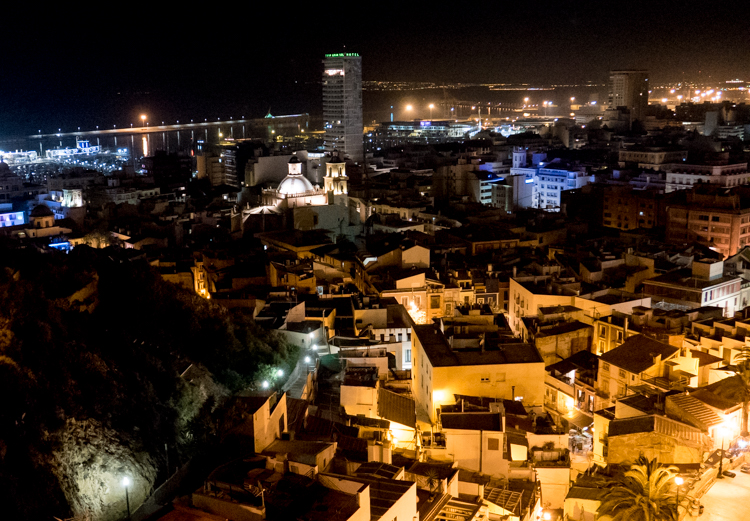 1_39
Moses: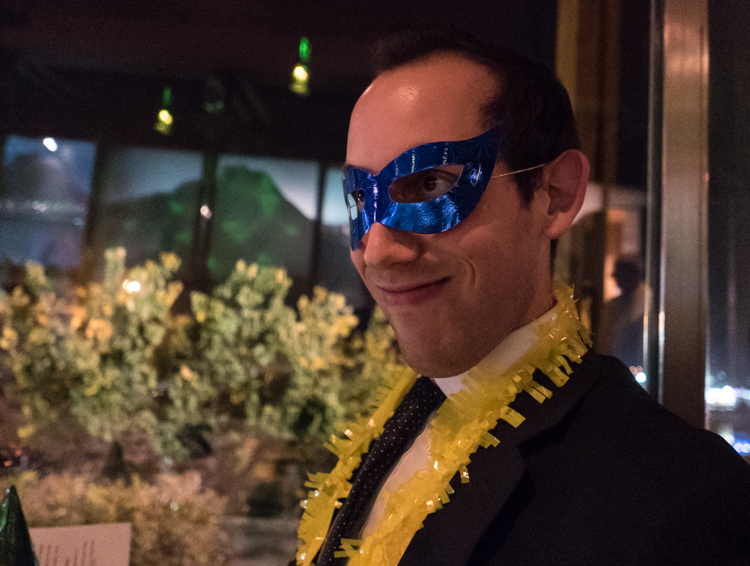 1_40
The dishes at La Ereta are small but there are many of them so one is still satisfied. And the presentation and taste are usually impeccable. This is codfish: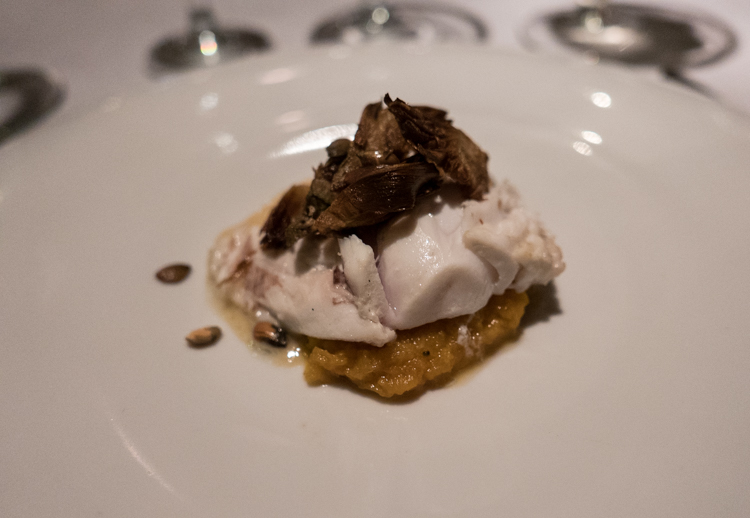 1_41
Young goat meat (cabrito):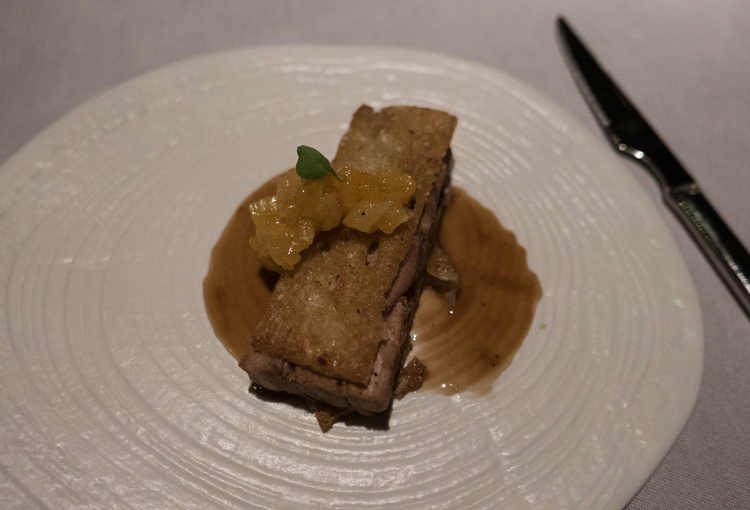 1_42
My wife and children at the end of the evening: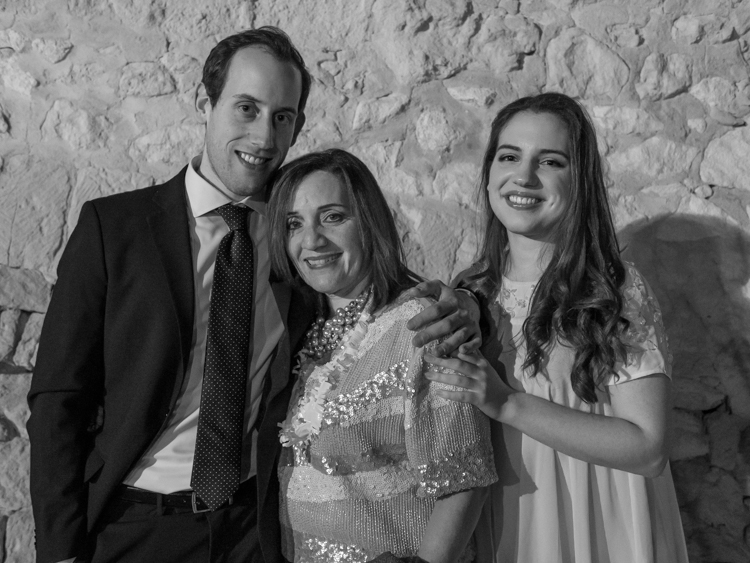 1_43
New Year's Day, morning in our park. Cheeta does not care that we were out until 3 a.m., she still needs her walk at 8: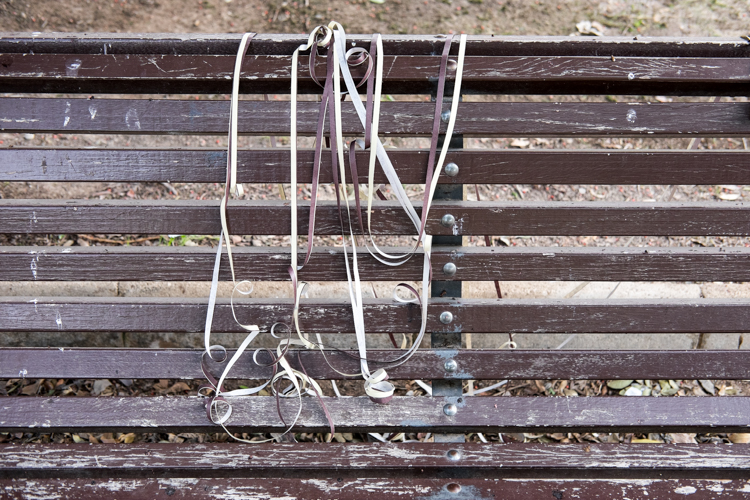 1_44
Beginning in late afternoon that day, we did the "hair of the dog" thing and had a small party in our backyard. The guests brought food and wine, we provided some too of course, and everyone was happy: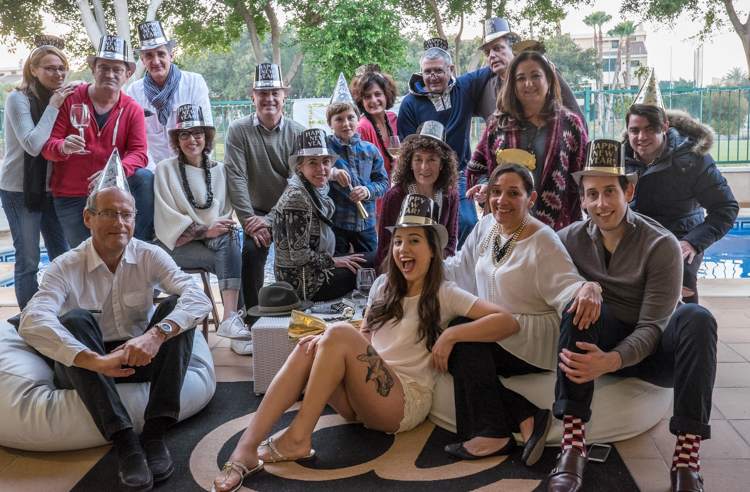 And so began another year. This is my 16th year of posting weekly pictures.