We are in the middle of the summer, with temperatures to match. In our office, July is still considered a normal working month. Most people take their long summer break in August. But the atmosphere is still not the same as, say, in March. There are sometimes children in the office, since sometimes people have no other child care options. We dress less formally, except when hosting external visitors. And there are various social events, one of which provided me with photo opportunities for this blog.
31_1
The animals look for comfortable, preferably cool spots where to lounge. Perhaps the cat likes the cooling effect of the swimming pool: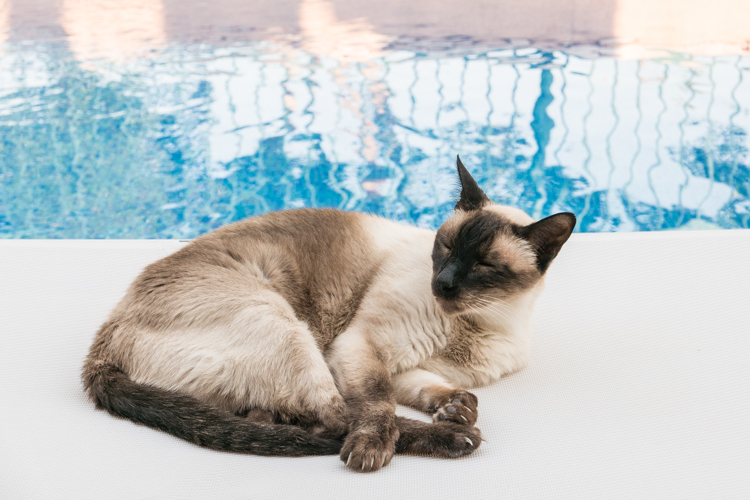 On Thursday evening we had a department social event, hosted by Andrea, our deputy director. Like most other people at our office, his family is international–he is Italian, his wife is German, and their three little girls speak Italian, German, Spanish and are learning English too. Andrea lives in a suburb of Alicante with a large garden, just the place to have such an event.
31_2
The event consisted of some team games, run by a professional, followed by BBQ and of course liberally sprinkled throughout. First, we were divided into teams, and each team had to practice and demonstrate their team haka: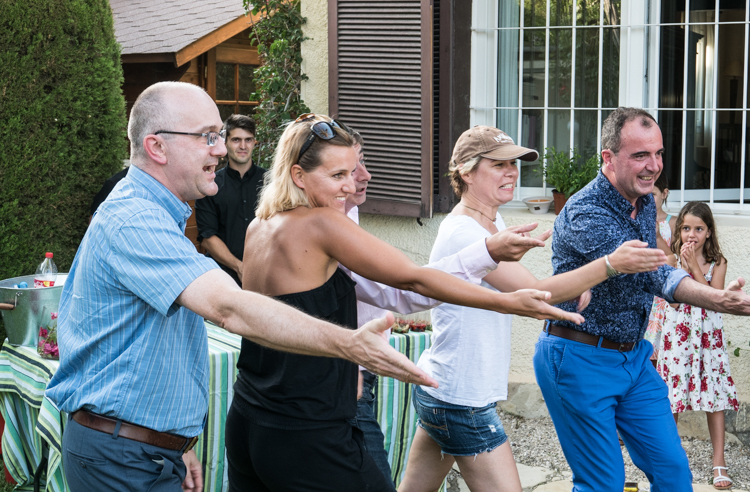 31_3
Mario listening to a song. In the next step, his teammates have to guess the song by asking him a series of YES/NO questions: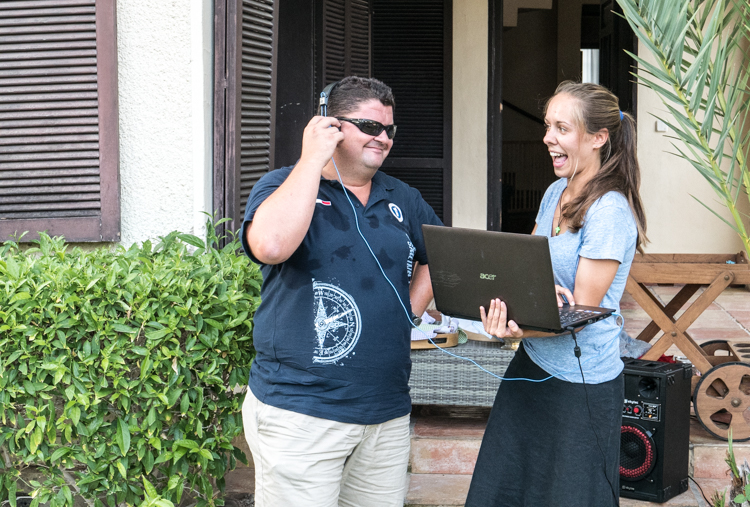 31_4
Many of the games involved being blindfolded; Paco decided that he might as well look cool, even if he cannot see: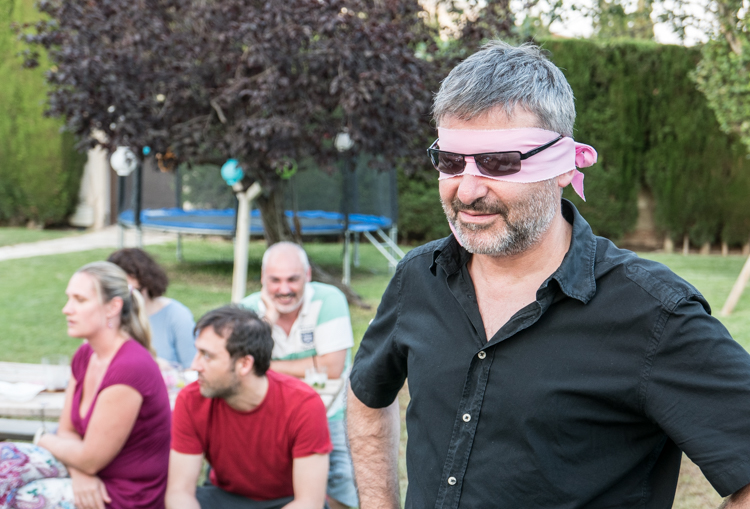 31_5
One of Andrea's daughters, looking out. Here it looks as if she is jail, but nothing could be further from the truth. As will become apparent from the subsequent photos, she participated in the fun: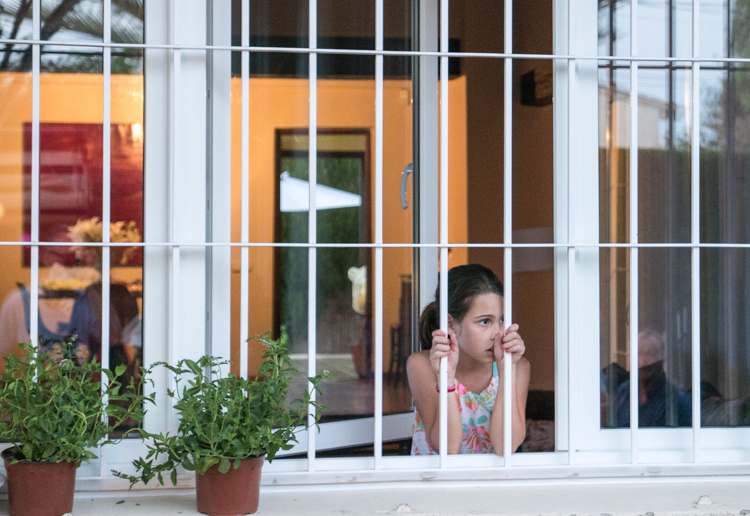 31_6
Another silly game–you have to write a letter with your finger on the back of the person in front of you, and the person first in line has to say the resulting word out loud. Fat chance!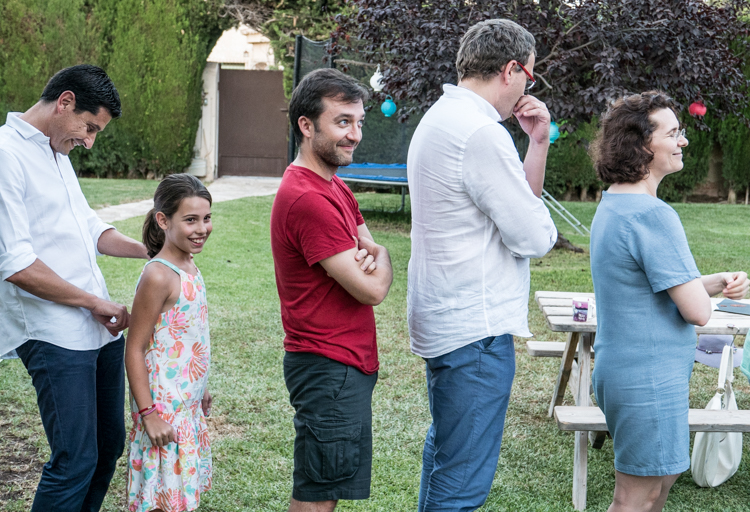 31_7
Andrea's daughter getting instructions from the master of fun. She has to pick an item from the tray which a blindfolded person will have to identify by touch:

31_8
A variation on the theme. An edible item is chosen…: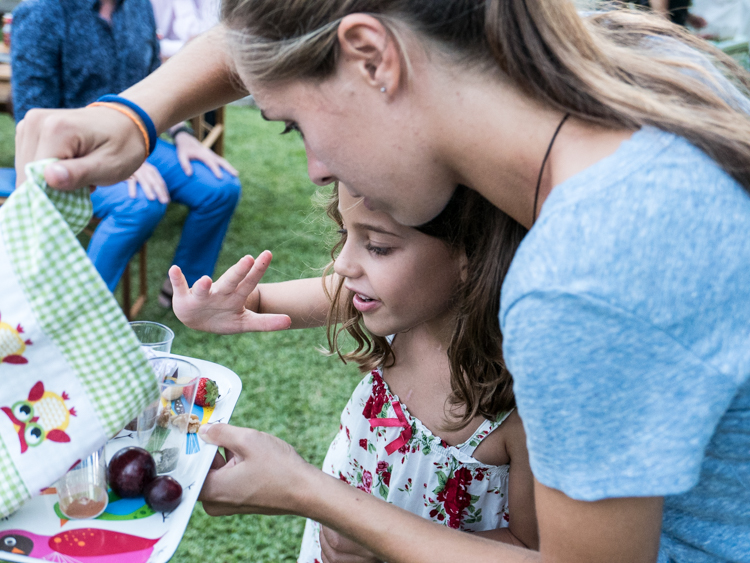 31_9
…and the blindfolded victim has to identify it by taste: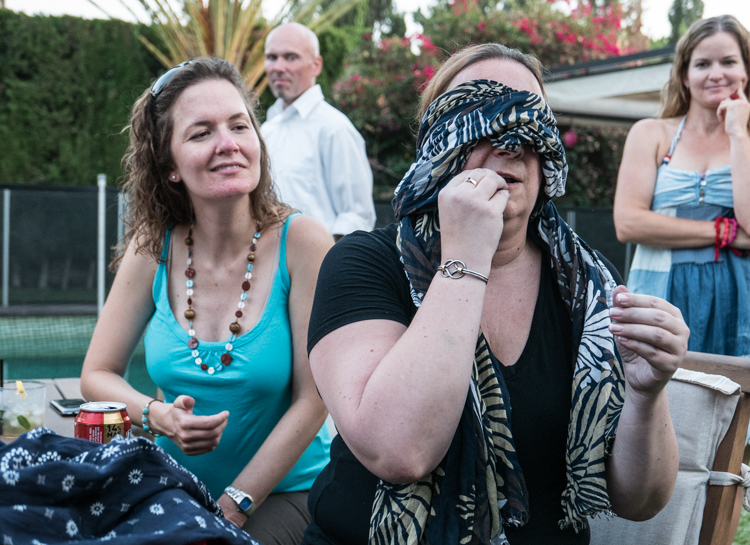 31_10
After we got done with all that nonsense, we focused on food, drink and conversation the rest of the evening: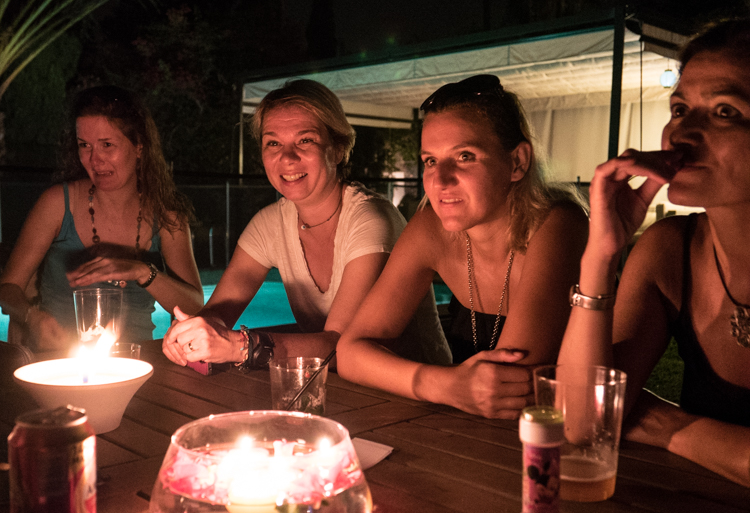 The remaining images are from the weekend's cycling.
31_11
The Valencian, Spanish and EU flags (plus a blue flag indicating the water will not make you sick or some such) on the beach in Villajoyosa: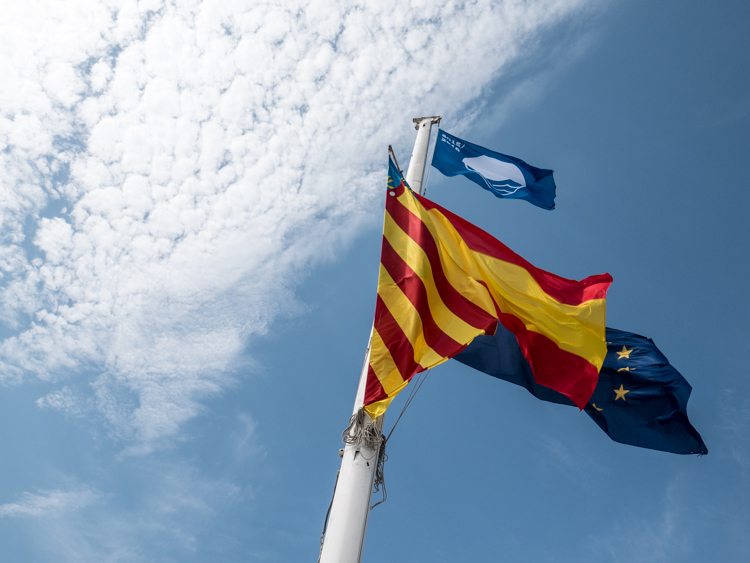 31_12
I increasingly concentrate my cycling in the mountains. It is more challenging than the flats, and the landscapes are much more interesting: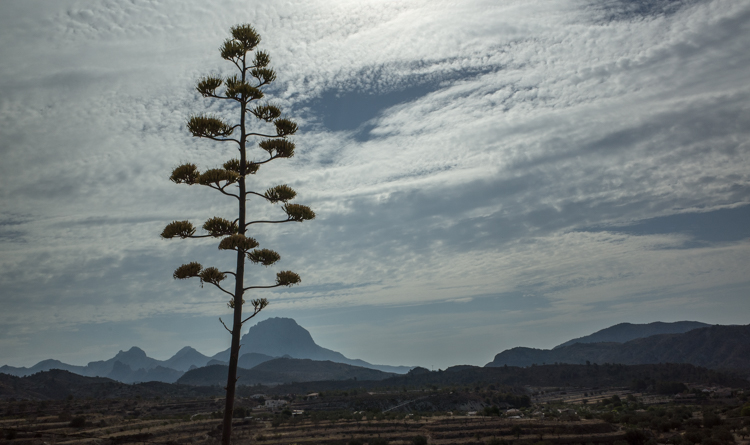 31_13
Someone decided to decorate their backyard, near Relleu, a small mountain town 35 km from Alicante: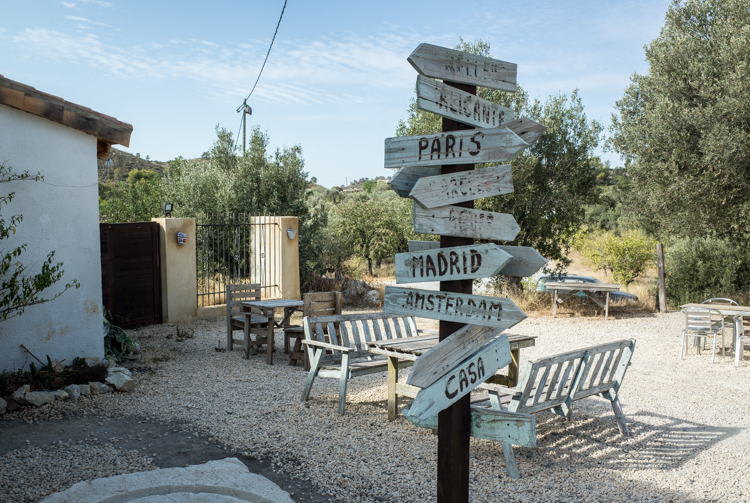 31_14
The main street of Torremanzanas. To get here, I had to cycle 50 km, enduring the steepest climbs I have ever done along the way. But it sure felt good to get here: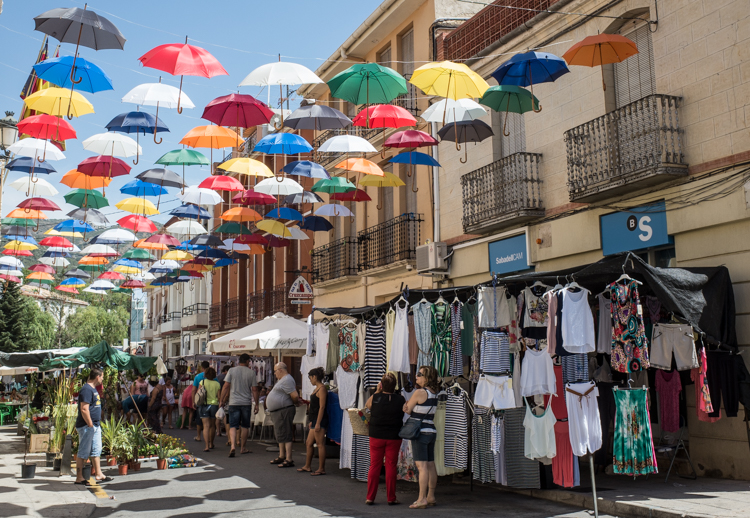 31_15
The umbrella shades in front of the town hall: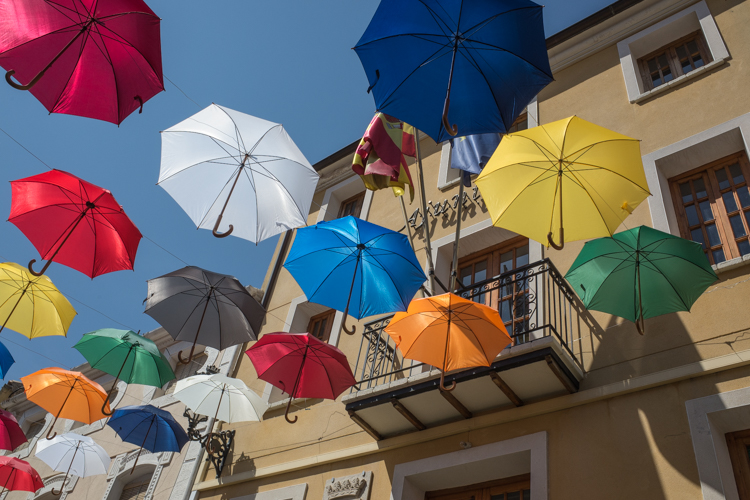 31_16
Most of these villages have some kind of market at the weekend, and Torremanzanas is no exception: