This week's event was that one of my son's best friends, Christopher, came to visit us. He lives in Crawley, near London, and the two boys spent the week enjoying Alicante in the way you would expect two 19-year olds to do.
Main
We went to the beach bar on Saturday. It was closing for the season Sunday night, so we wanted to make sure we paid another visit. I also gave the proprietor a CD with a collection of images I had taken there during the summer. We got our mojitos and had a good time. That's Chris in the foreground, with my family in the background: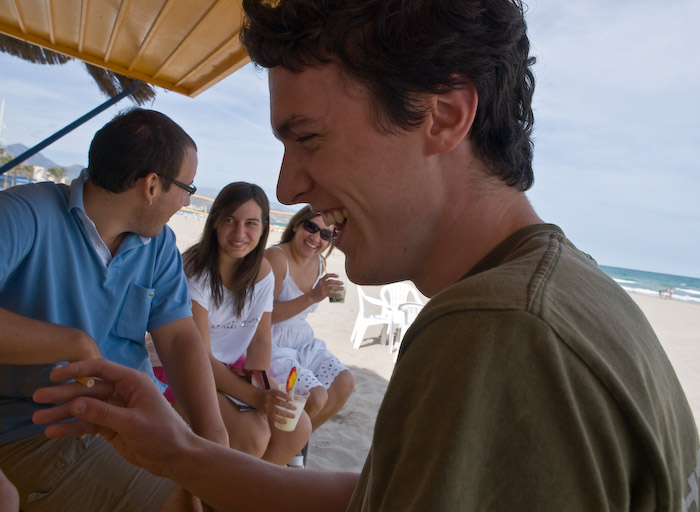 The alternates:
Alternate 1
It may be autumn, but the weather is still nice. We put a long lens on my camera and looked around for things that might interest the boys: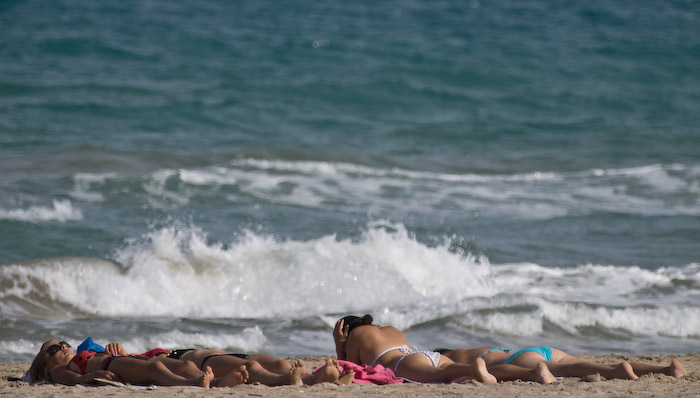 Alternate 2
Friday evening we went to eat tapas at Lizarran. Part of the pleasure is to look around at the people at the other tables: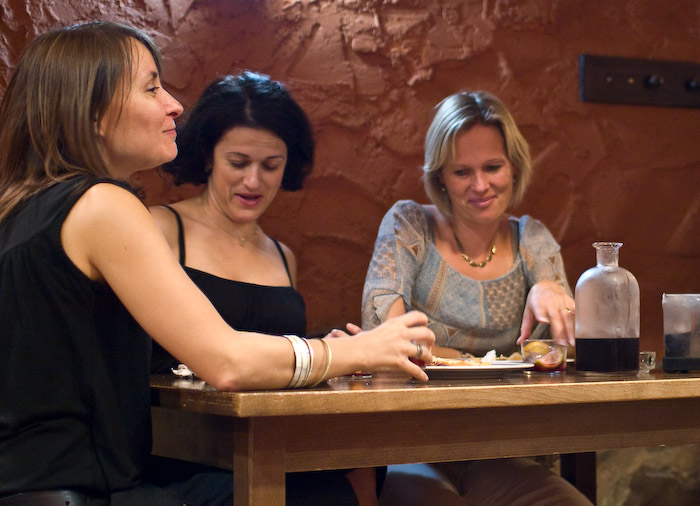 Alternate 3
…and the subsequent evening walk along the Esplanada de España: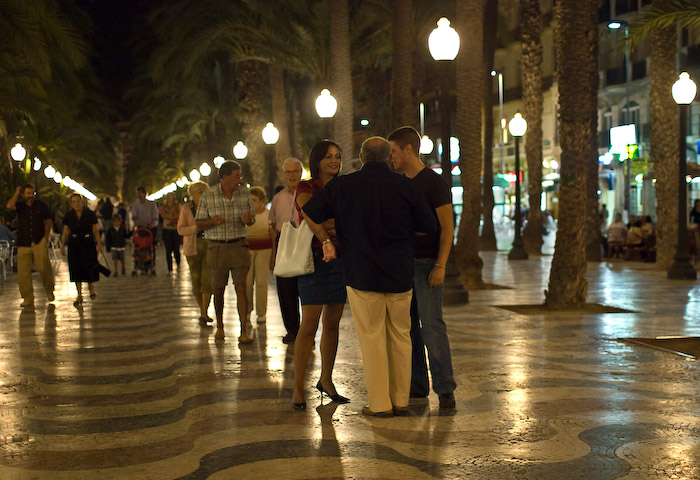 Alternate 4
We also went to one of our neighbourhood bars, El Sitio, on a slow Tuesday evening: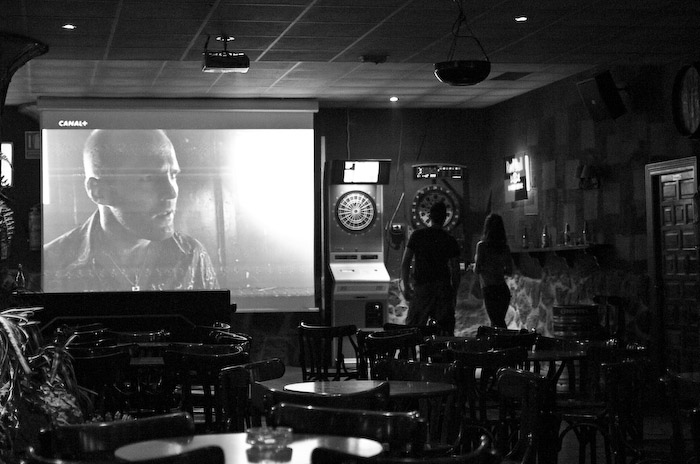 Alternate 5
Sunday afternoon, two guys watch a sporting event on the beach: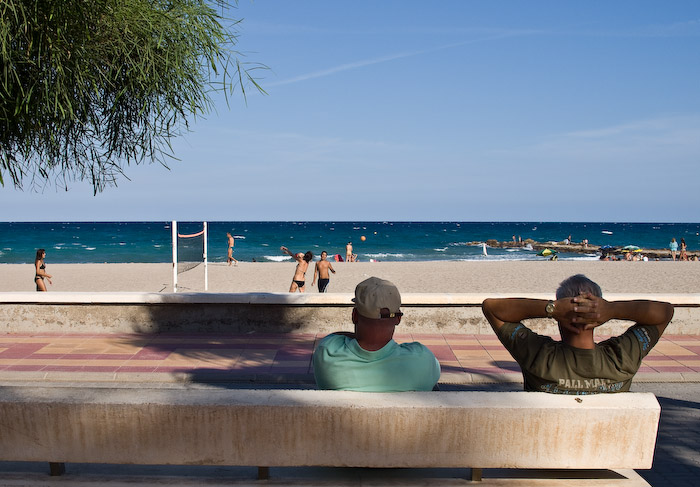 Alternate 6
We have had some cloudy days but no rain. However, I was grateful to have some interesting sky to look at from the terrace at my office: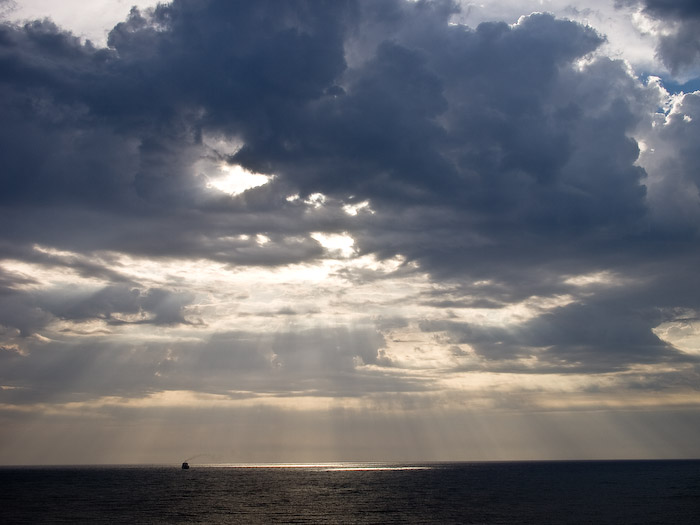 Alternate 7
On the way home from work that day, I had to stop to buy something and saw this scene. A boat has lost power, so a friend with a motor boat came to the rescue to get the bigger boat parked: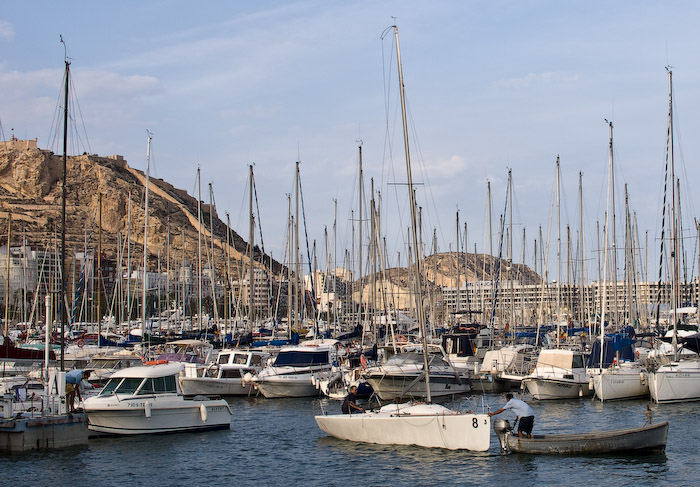 The next several pictures involve my dog, mainly because they were taken while walking her in our neighbourhood.
Alternate 8
We try, largely unsuccessfully, to train our dog to behave herself. One of the method is that when given a treat, she has to STAY until told that is OK to devour it. Here, she is exercising an amazing degree of self-restraint with a piece of breakfast bacon about 20 cm from her snout: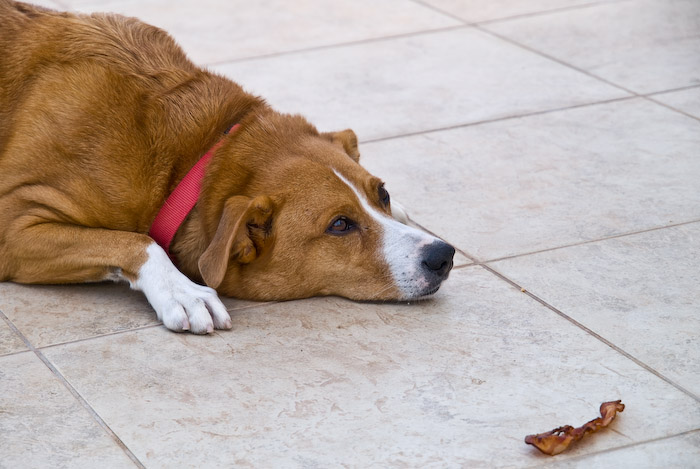 Alternate 9
On the way out of our subdivision, we are keenly observed by this beagle: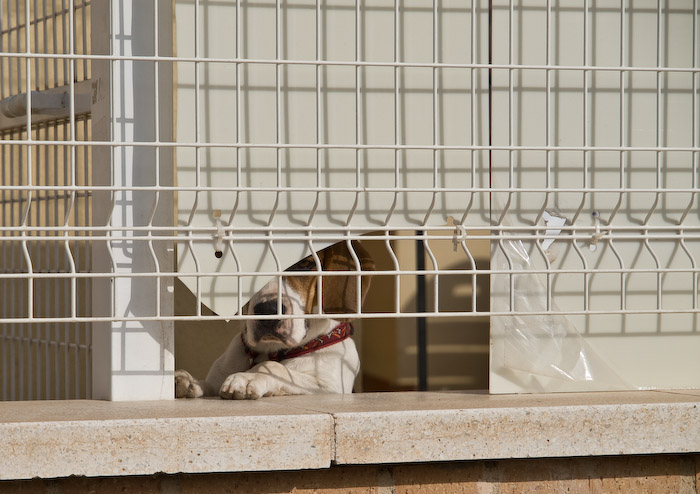 Alternate 10
This is one of the places where people walk their dogs around here, a wide avenue with trees, benches and grass in the middle: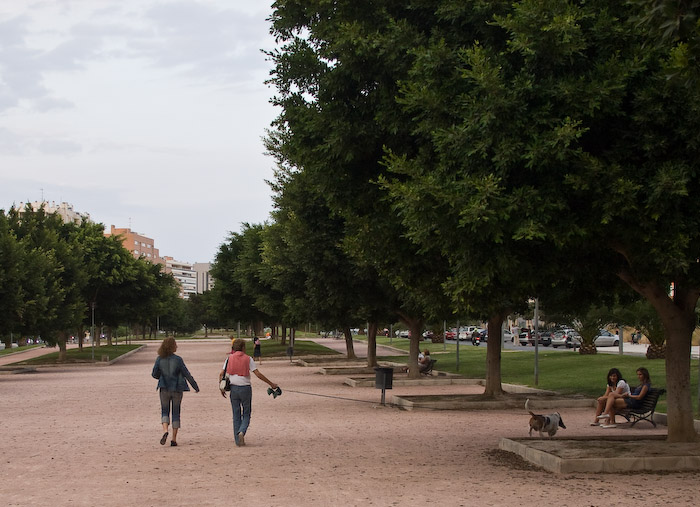 Alternate 11
This picture is technically not very good, but I wanted to include it because it illustrates of the nicer features of life in Spain. As opposed to northern Europe, where most elderly people live a rather isolated existence, here in Spain they are much more out and have much more contact with children and grandchildren. A sight like this, a woman walking with her frail mother, is common: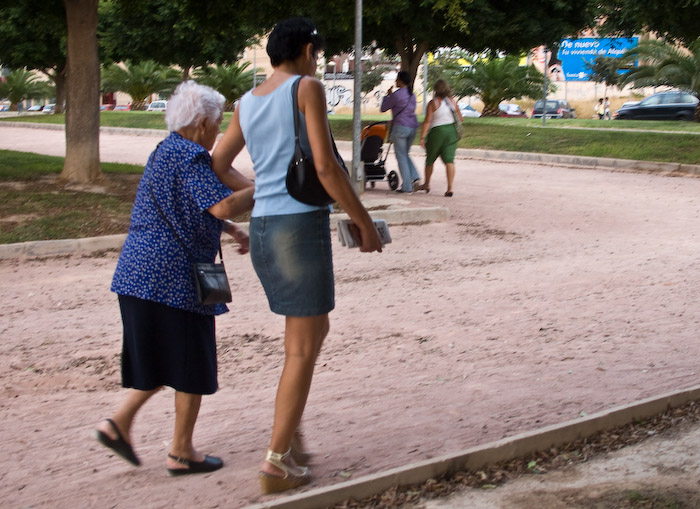 Alternate 12
On our walks, we always pass this house. From the decoration, one can infer that they are cat lovers, and they also speak the local dialect Valenciano ("Els Gats" would be "Los Gatos" in Spanish):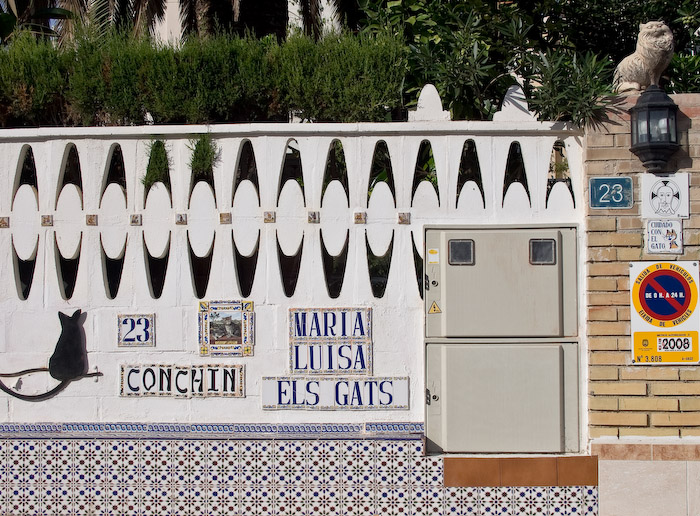 Alternate 13
Detail of the cat lovers' gate. The inscription says, "May God bless every corner of this house":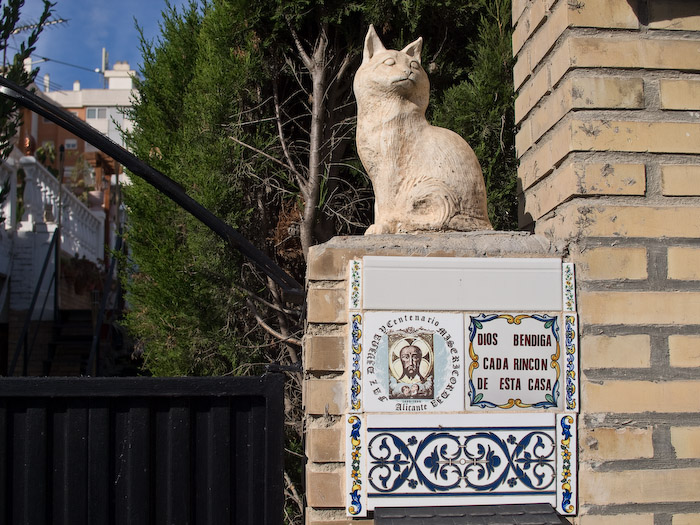 Alternate 14
Finally, my very own backyard. Our house is on a golf course. While it can be entertaining to sit on the porch and watch people hacking, occasionally we find a reminder that there are certain risks associated with the location: