After coming back from Warsaw Friday evening of the preceding week, it was nice to have a normal week of work and cycling in Alicante. We are now in December, but the weather is still quite nice, and so the weekend cycling was really good. December also means that the city is decorated for the holidays, providing a reason to go to the centre to have a look.
49_1
At the weekend I was of course in the mountains on my bicycle. During one of the rides I stopped for a break in the town of Agost, and I was being watched: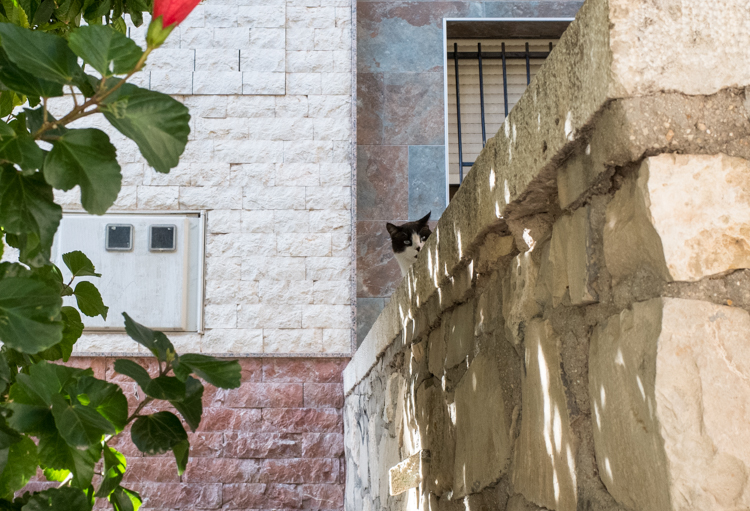 49_2
A closer view: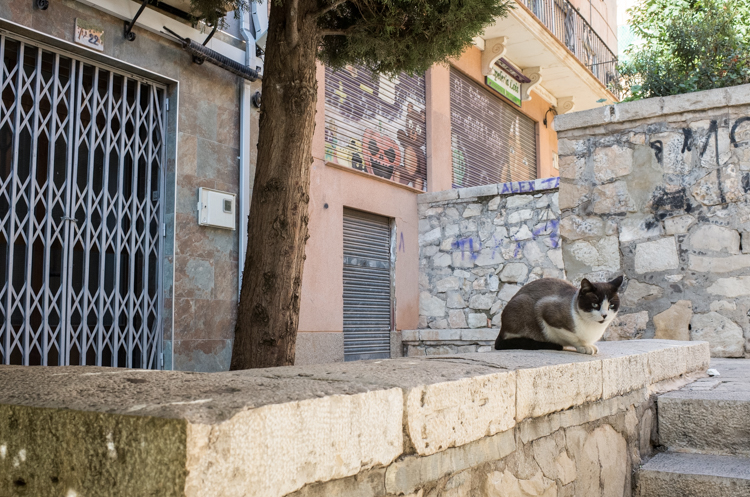 49_3
As I often do, I went back to the beach a couple of mornings to look at the sunrise: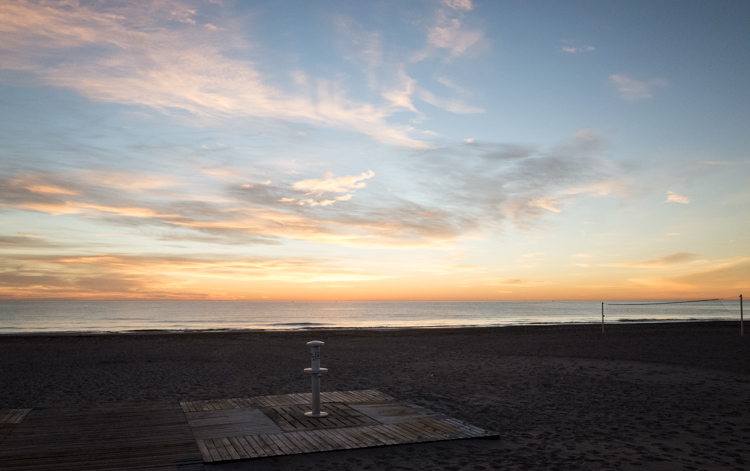 49_4
I love scenes like this: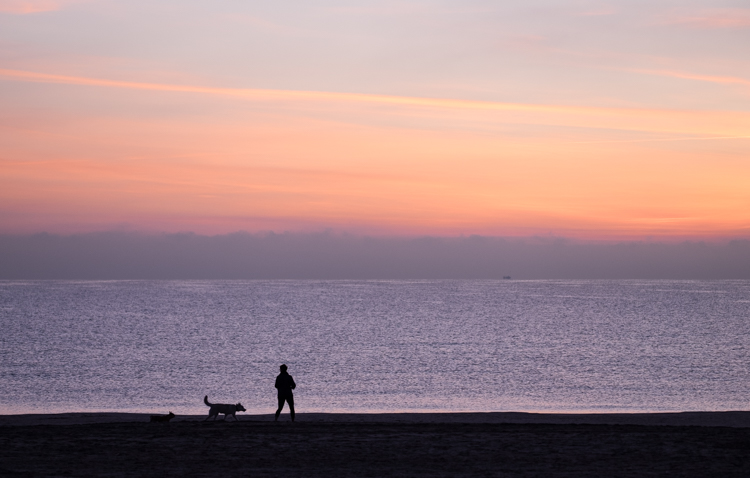 49_5
Walking towards the town of El Campello:

49_6
Another morning I went to the beach before dawn. This is the street that leads there (and it is also the street on which we now live):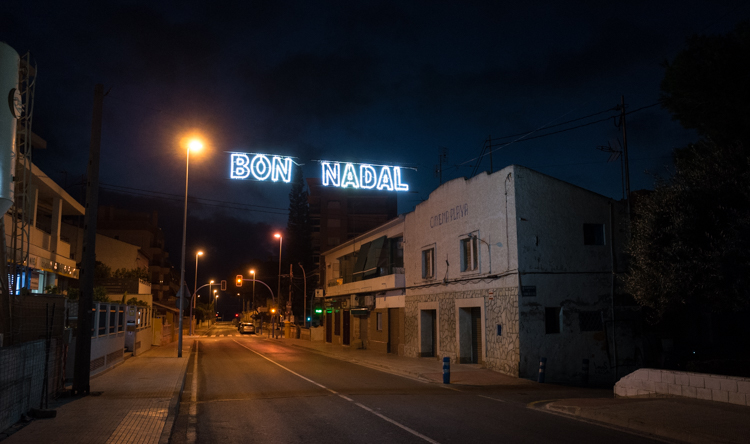 49_7
The seaside promenade, completely empty: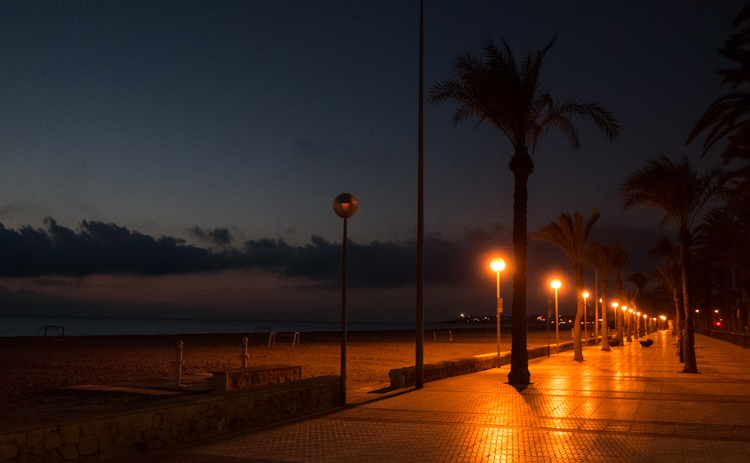 49_8
A lone walker, in monochrome for the Film Noir effect: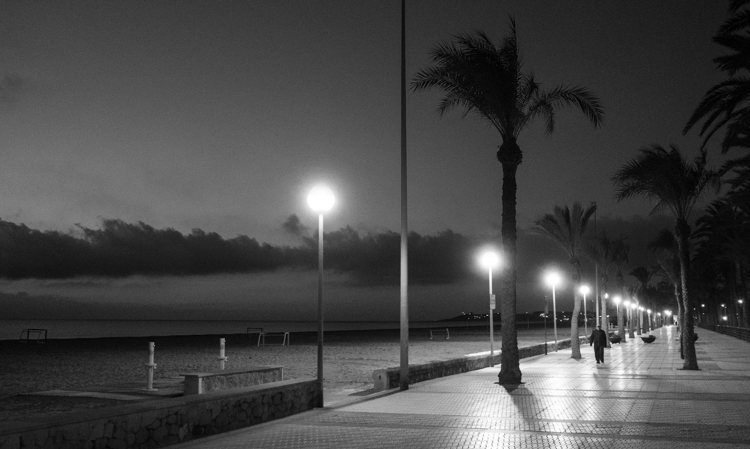 49_9
Those who follow this blog will know that at my office, we have a lunchtime drink on the last Friday of each month. But because so many of us were in Warsaw on the last Friday of November, the festivities were moved to the first Friday of December: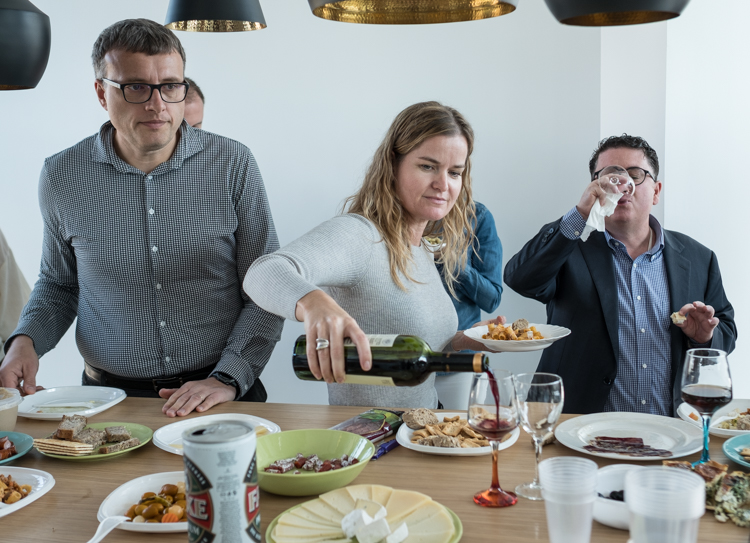 49_10
An animated conversation: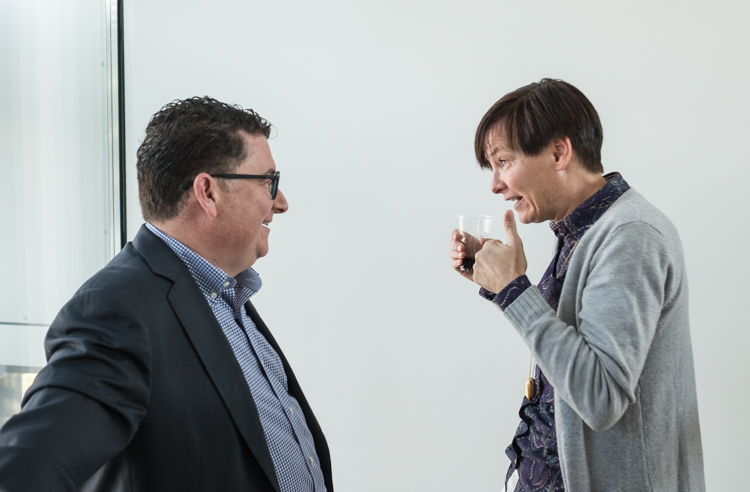 49_11
A shared laugh:

49_12
On my way home from work, I stopped in the city to have a look at the decorated streets. El Corte Inglés is the biggest department store chain in Spain: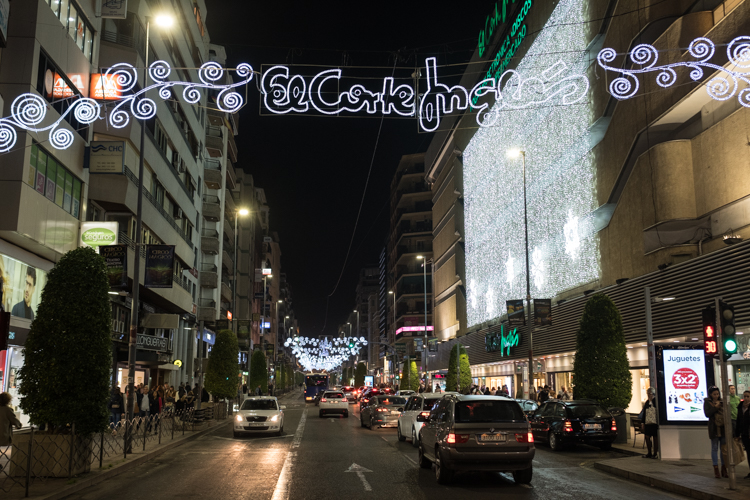 49_13
Avenida Maisonnave: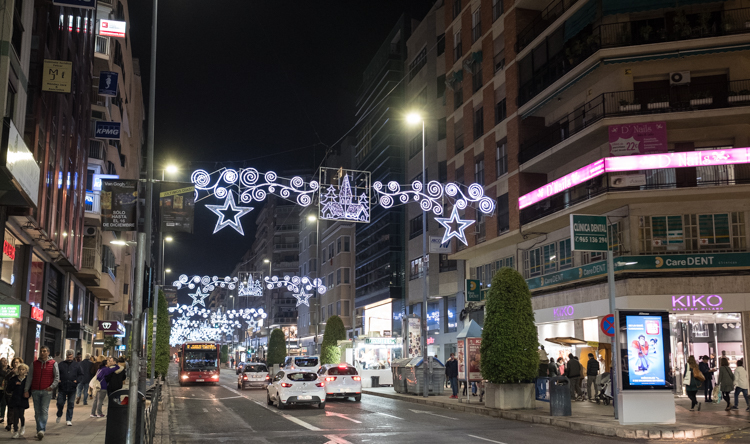 49_14
Calle Portugal:

49_15
Chestnuts, a sure sign of winter: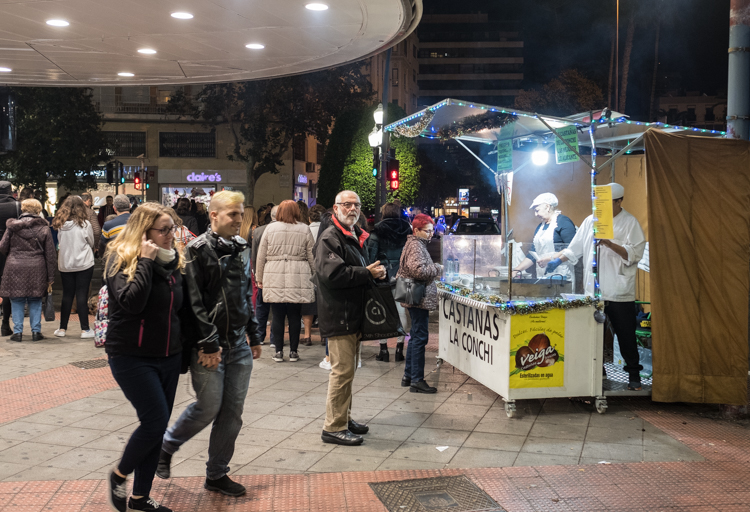 49_16
The churrería opposite El Corte Inglés, eliciting wonderment on the faces of a group of Asian girls:

49_17
On Saturday morning, my wife and I drove to the Mercado Central to buy some flowers and stuff. In the neighbourhood around the Mercado, almost all the shutters are painted like this: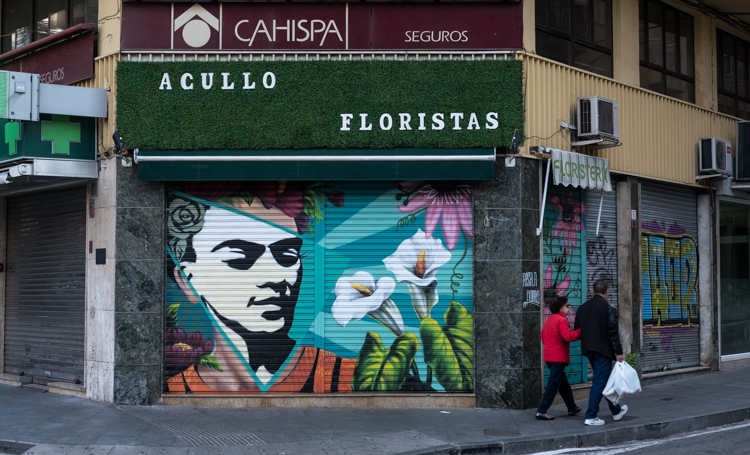 49_18
While my wife was looking at flower arrangements, I wandered around the Mercado. Another sign of Christmas was visible in this meat counter. Cochinillos (suckling pigs) are mainly eaten at this time of year (not by me, though!):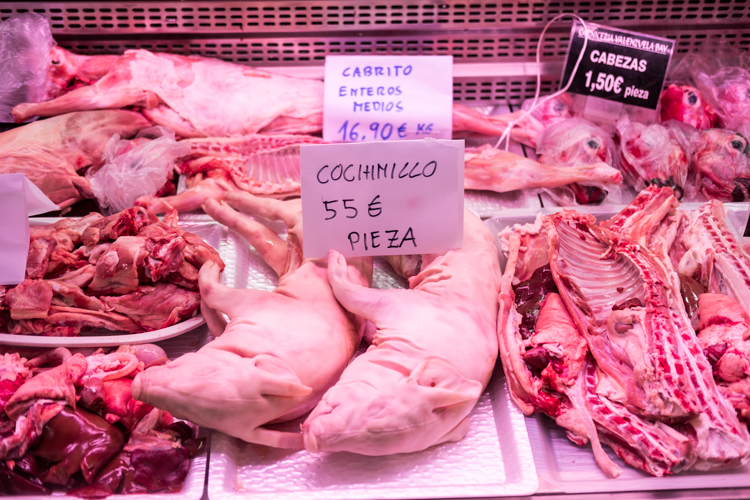 49_19
Hanging hams: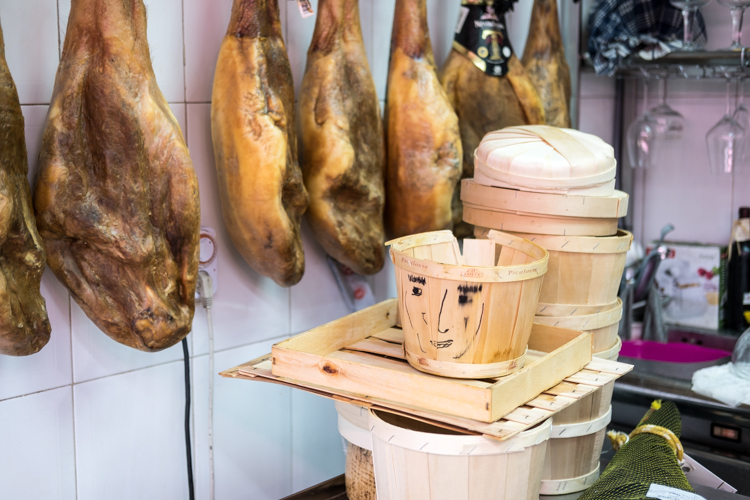 49_20
After coming home from the Mercado, I cycled to Aigües. As always, I enjoyed watching small-town life while drinking my Coke Zero: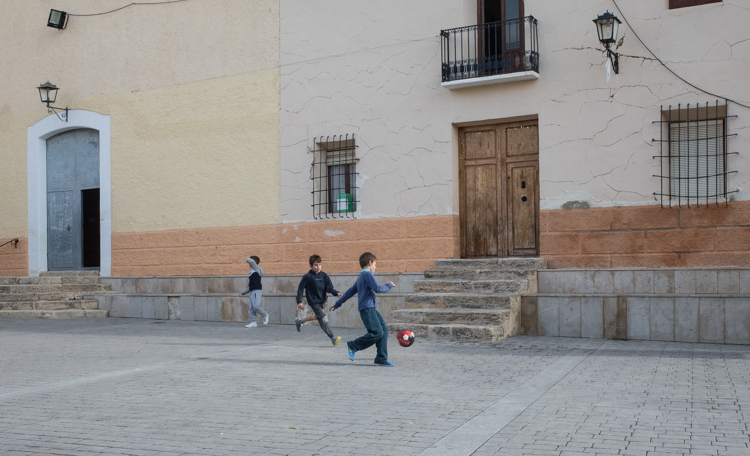 49_21
The football and the church service happily co-exist: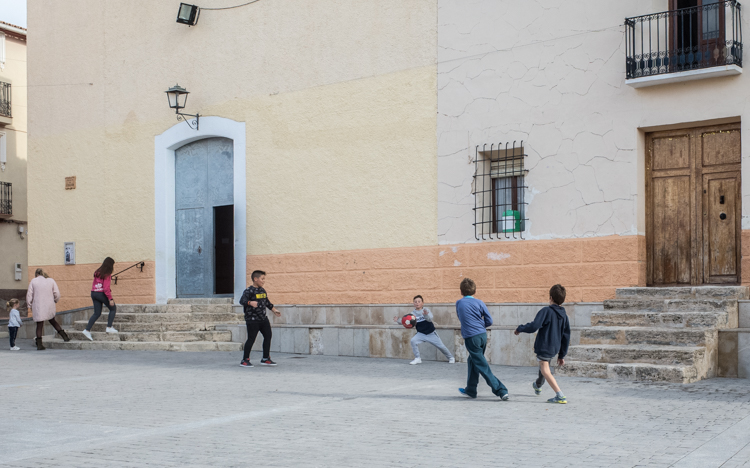 49_22
The town of Busot is about 8 km from Aiguës, and it looked especially pretty this day: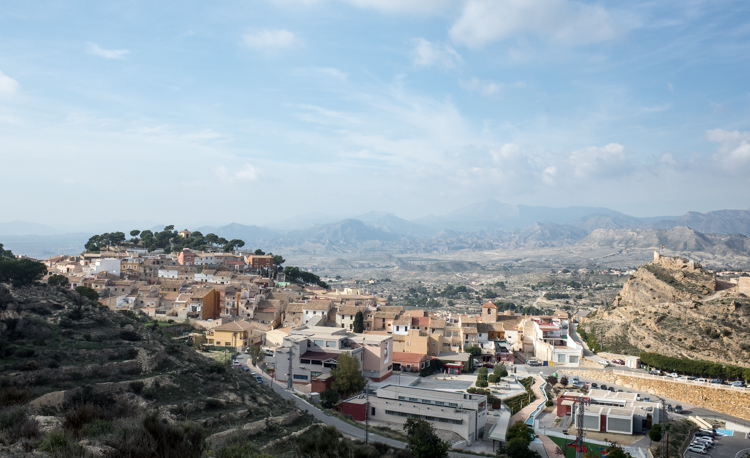 And a quiet week came to an end.