A bit of a slow week, photographically speaking, but a couple of occasions did provide me with enough material for the weekly posting.
Main
Yet another morning beach picture: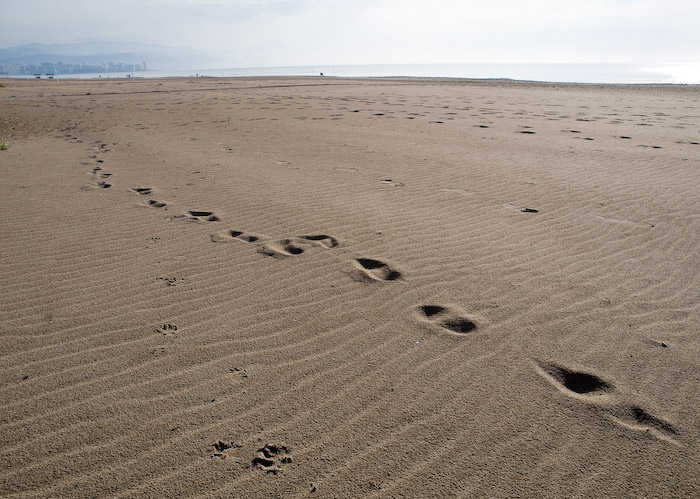 The alternates:
Alternate 1
Last weekend we had a visit from England, some good friends who lived in the Netherlands at the same time as we did and have since moved back to England. On Sunday afternoon we took a long walk along the beach and had a few beers for lunch at a bar. Here is Karen, with my reflection in her sunglasses: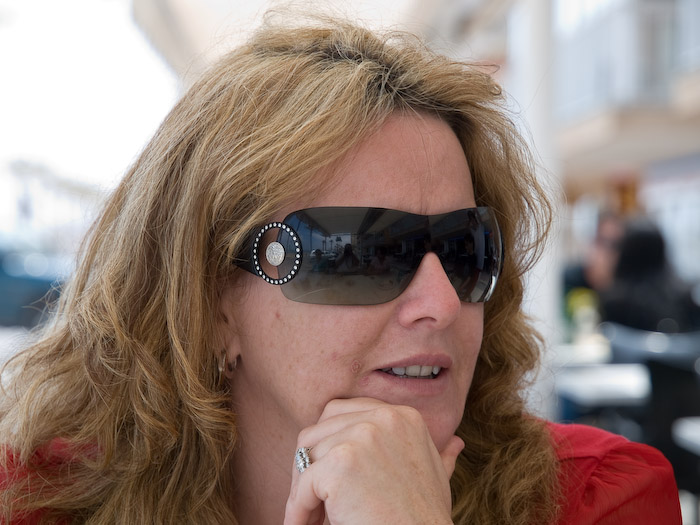 Alternate 2
An image from my neighbourhood. Light poles are useful for many reasons, not least for dogs. But here, some humans do not think that this particular pole needs more watering: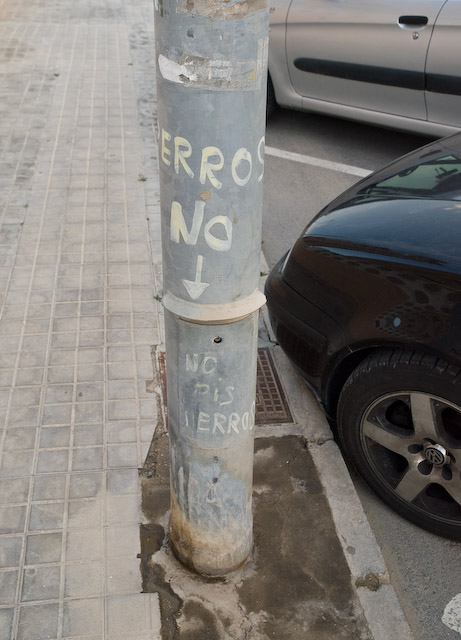 Alternate 3
Staying with the dog theme, here is the garbage container on our street, as seen on Saturday morning: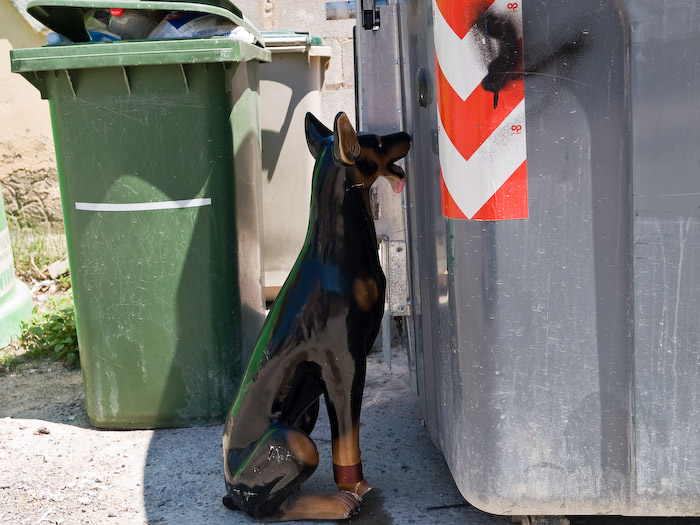 On Tuesday morning I heard that the road leading to my office and Alicante airport would be blocked by protesting workers from a local flour mill. A normal person would of course react by thinking of alternate routes to take. But not me: I thought "photo opportunity" and took the normal route.
Alternate 4
The blockage turned out to be only partial. The workers had closed the two right lanes, leading out of Alicante, and police diverted traffic going into Alicante, so that cars going towards the airport could still get through, using the two left lanes: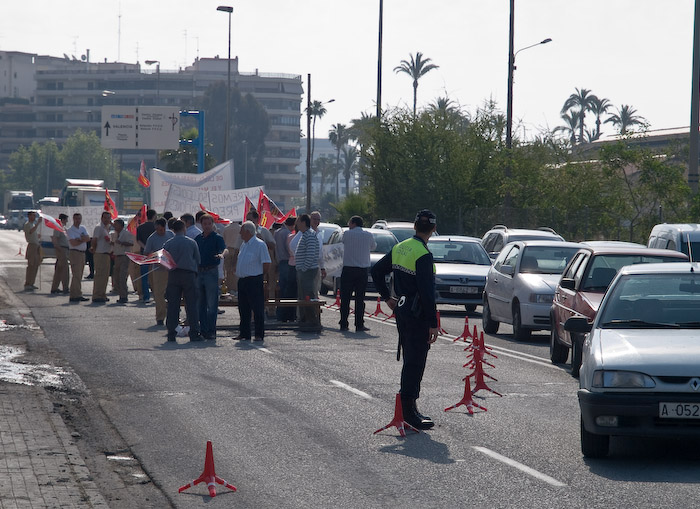 Alternate 5
After passing the protest spot, I parked at a gas station and walked back to find out more. These workers told me that the city had ordered their factory to close in order to develop the site for other uses, but without providing a good alternate site. So they were concerned about their jobs, especially now that unemployment in Spain is rising: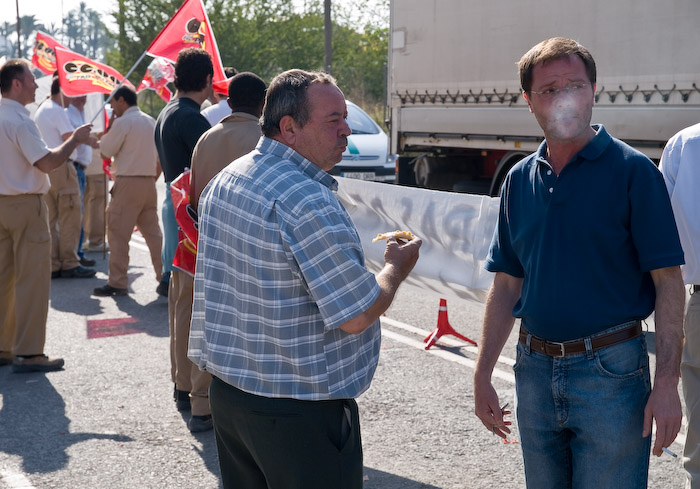 Alternate 6
Then local TV arrived: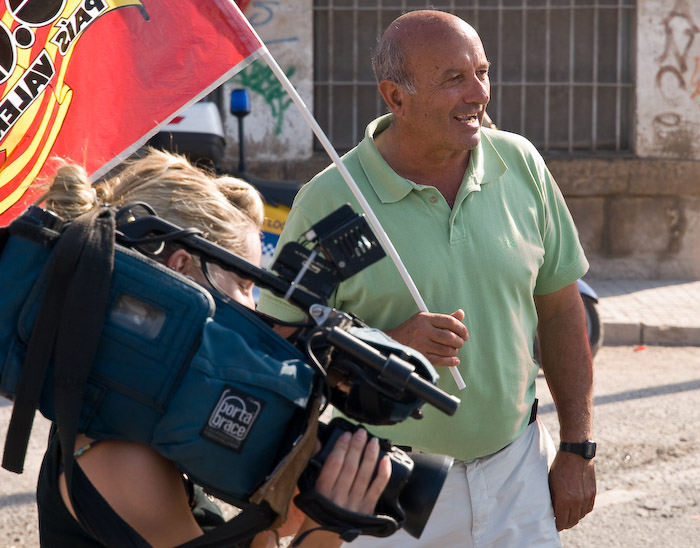 Alternate 7
The camera girl was quite cute, and the workers were very cooperative: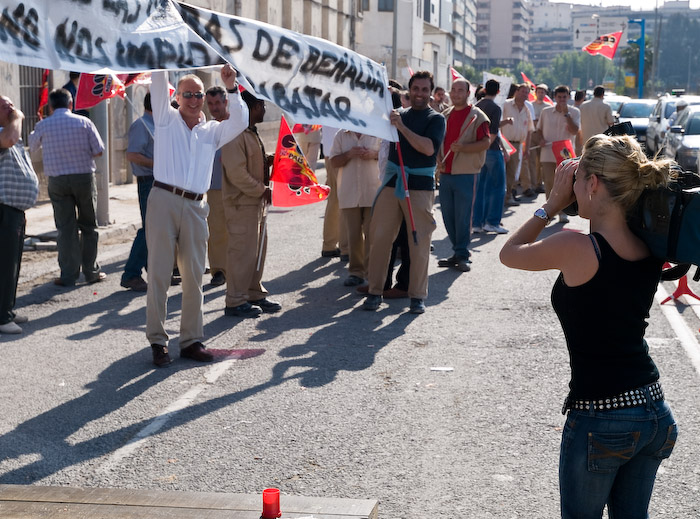 Alternate 8
The guy on the left is looking at me with some suspicion (what is this guy in a suit doing here photographing us), while the guy on right is checking out the TV girl:

Then, Saturday afternoon, to get in the mood for the European Football championships which started at 18:00, my wife and I went to the Belgian bar on the beach in El Campello.
Alternate 9
This is the general setting: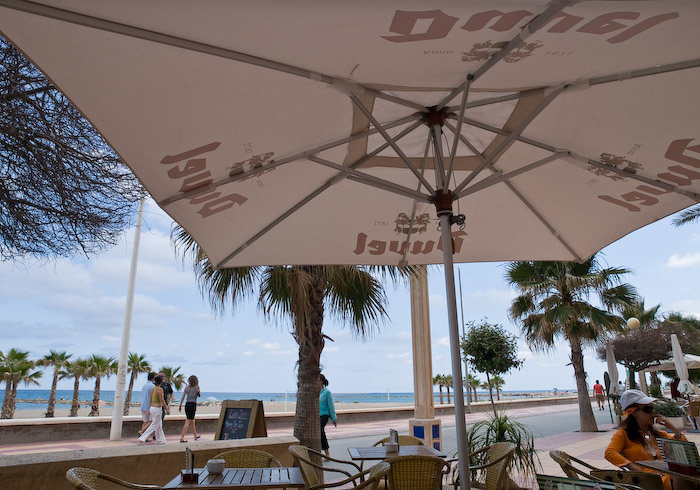 Alternate 10
A large, cold Belgian beer on a warm Saturday afternoon is one of the most beautiful sights: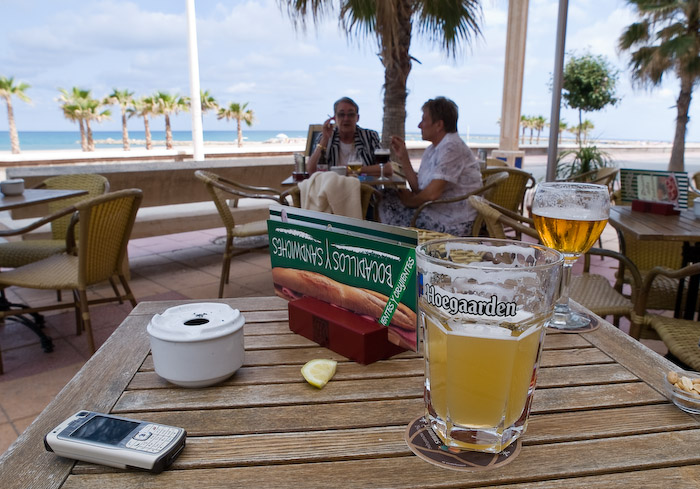 Alternate 11
And looking a bit further on the beach, there were other nice sights: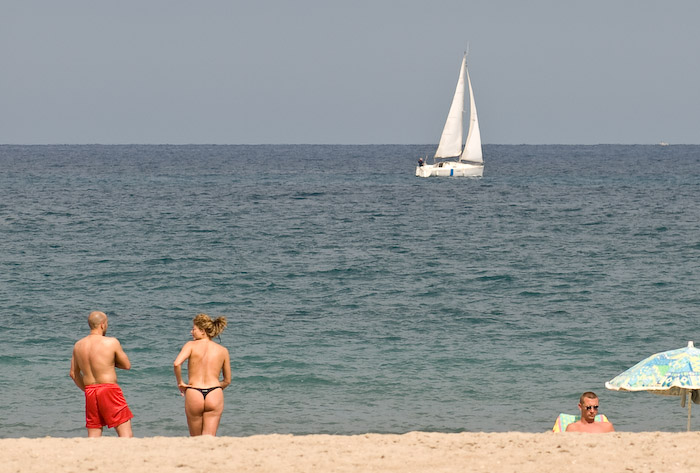 A very pleasant afternoon indeed.