A quiet week of work and cycling, punctuated by a wine tasting Thursday evening.
5_1
An image from the office, all about light:

5_2
Another picture that is about light, this time in my neighbourhood during a morning dog walk: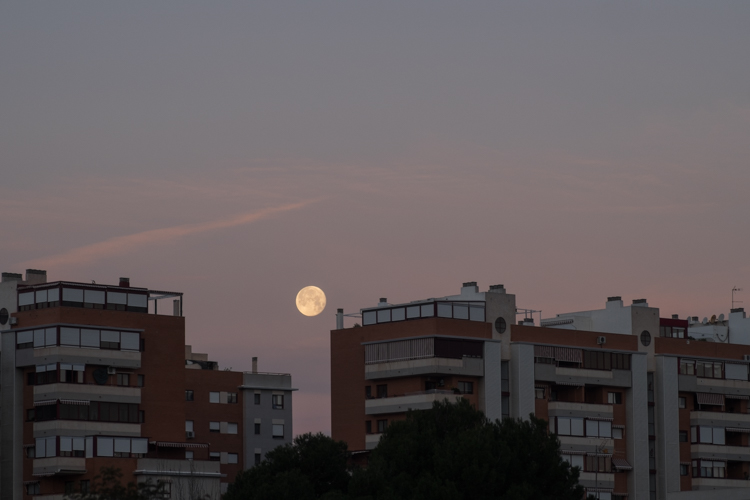 5_3
On Sunday I decided to cycle up to the Carrasqueta mountain pass for the second time this month: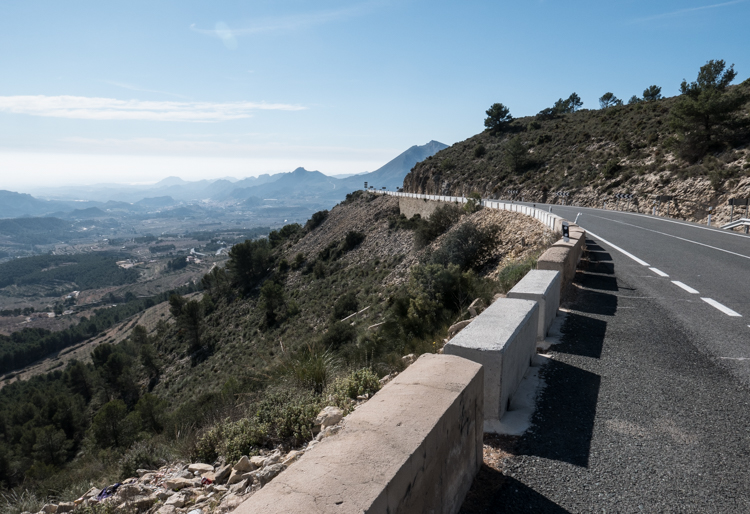 5_4
The views are part of the reward for the effort: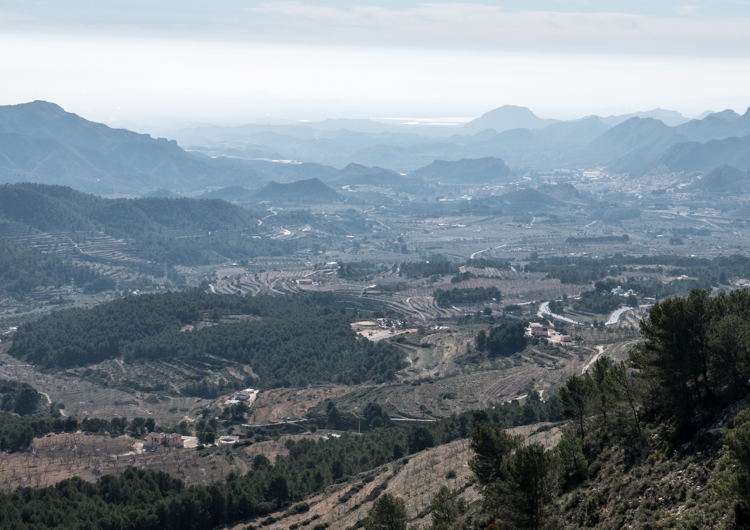 5_5
The curvy road is very popular among motorcyclists, many of whom go very fast: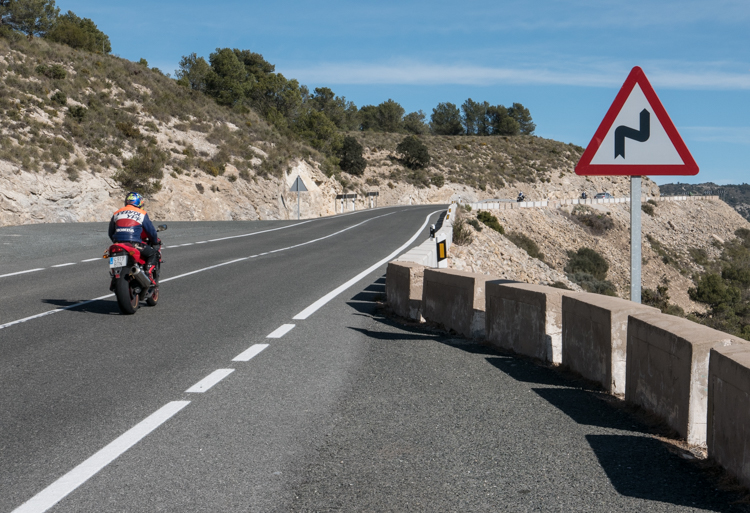 5_6
Sometimes it goes wrong: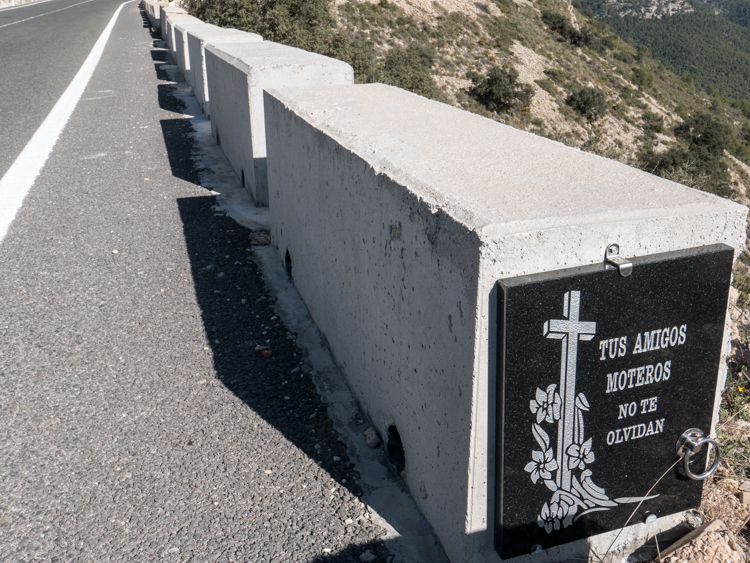 5_7
At the top, I took a brief break. There were a couple of guys on a motorcycle, also taking a break and taking pictures of passing bikers. So I got them to take one of me with my camera:

5_8
A yellow flower amid the grey stones: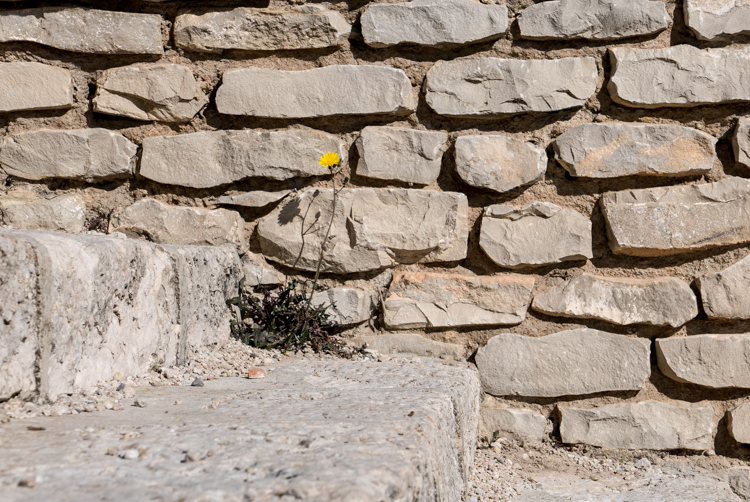 5_9
On the way down, near Tibi, there is a modest building with a very pretentious name: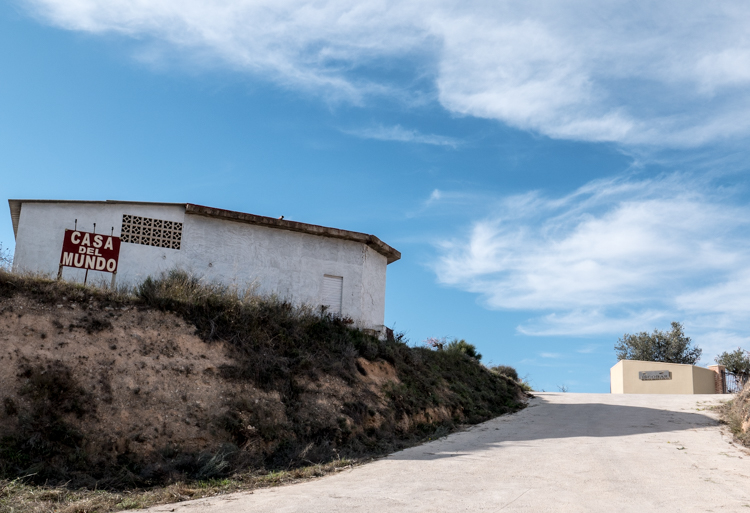 5_10
Our lemon tree is yielding again: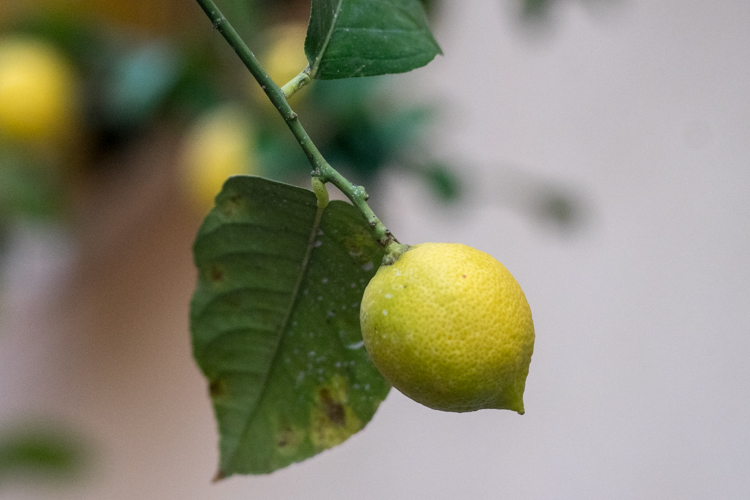 5_11
Garage door, near Mercado Central: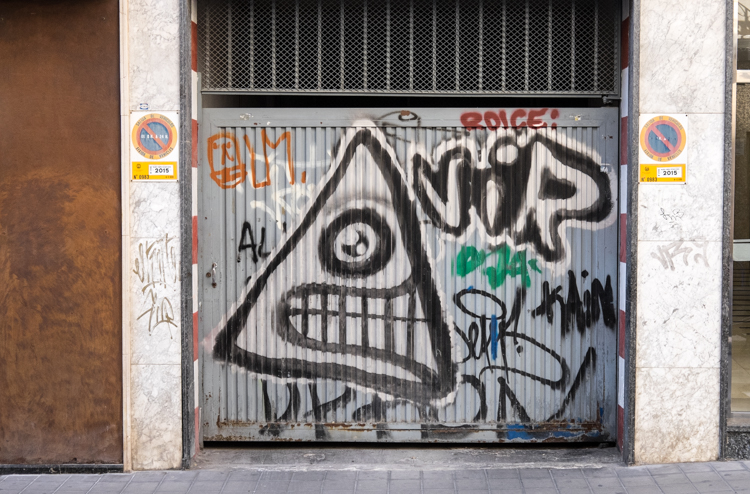 5_12
It is lunchtime, and trade at the Mercado Central is winding down. Two employees take a well-deserved break: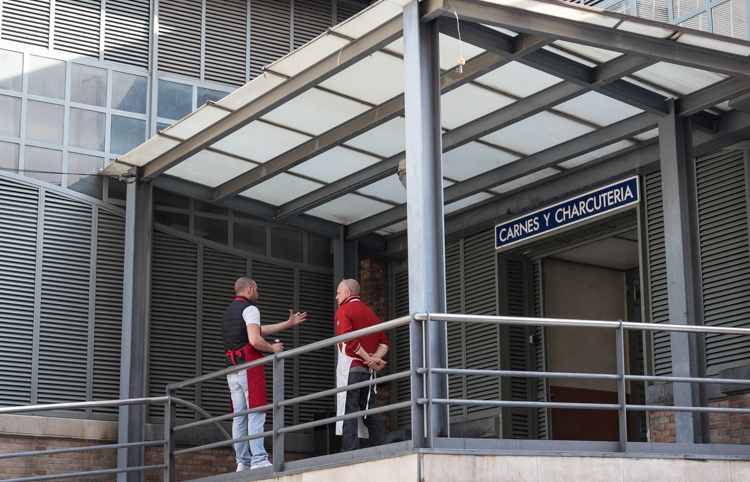 5_13
On Thursday night we had our monthly wine tasting at the office. The theme this time was "Five wines, five continents", presented by the proprietor of Tiza y Flor, a small but well-stocked wine shop in the centre of Alicante. The wines came from Australia, Oregon, Georgia (the former Soviet republic, not the US state), South Africa and Spain: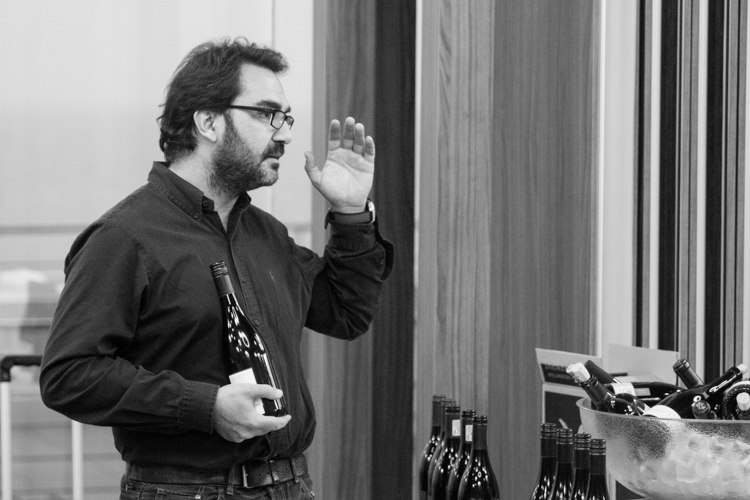 5_14
Explaining: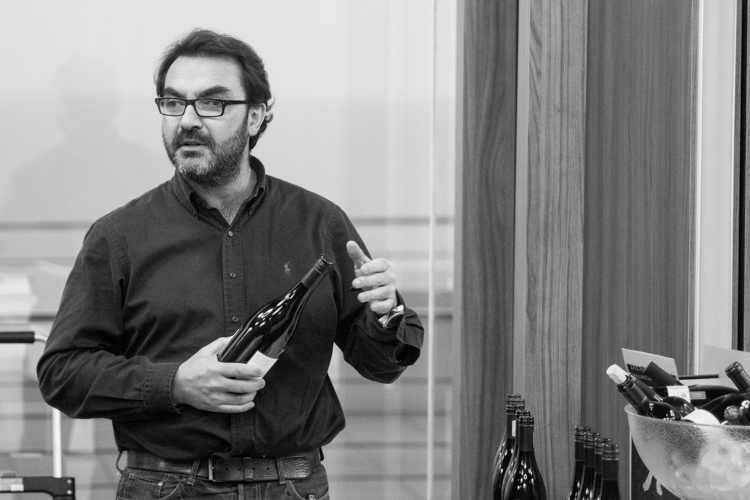 5_15
Maria smells the wine: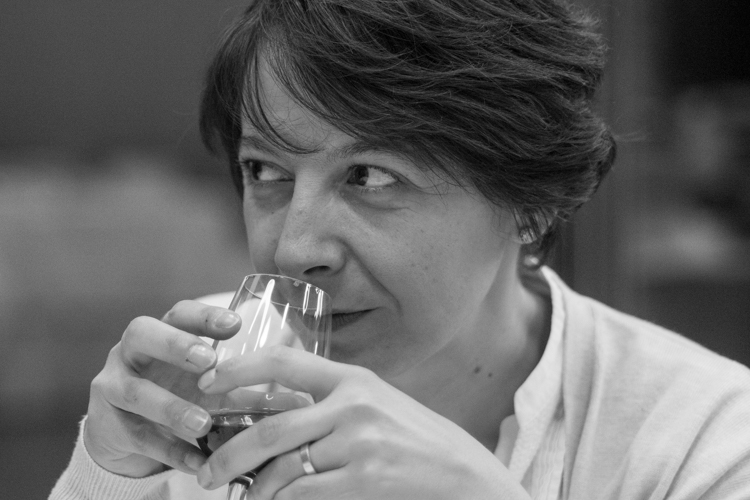 5_16
Maria has a good time: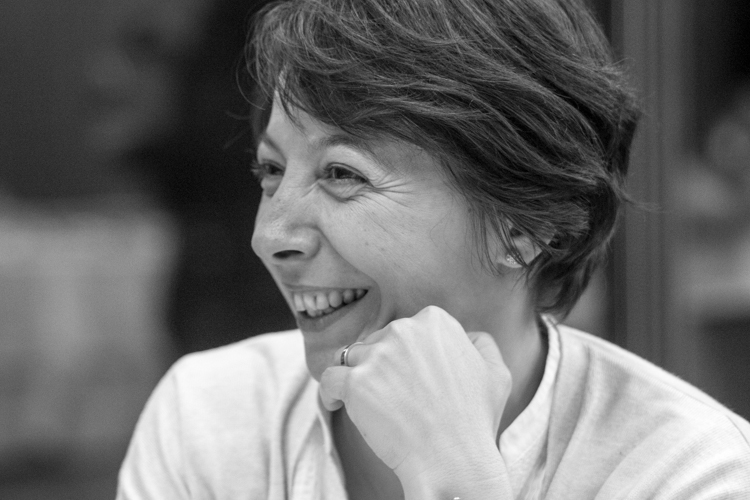 5_17
Takis: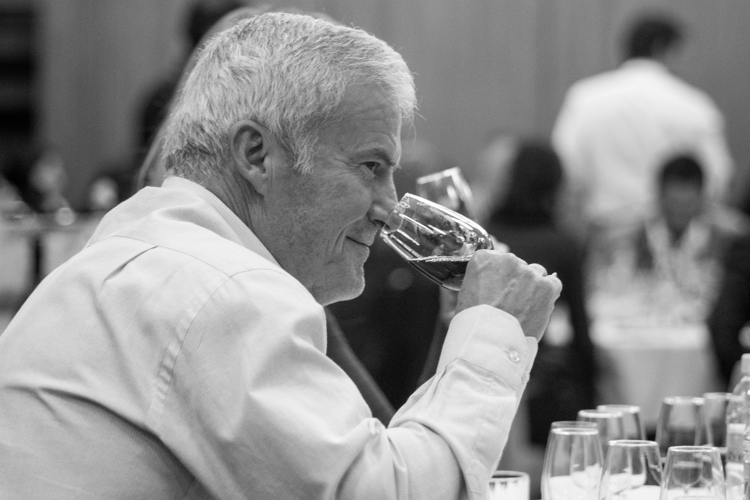 5_18
Takis and his companion: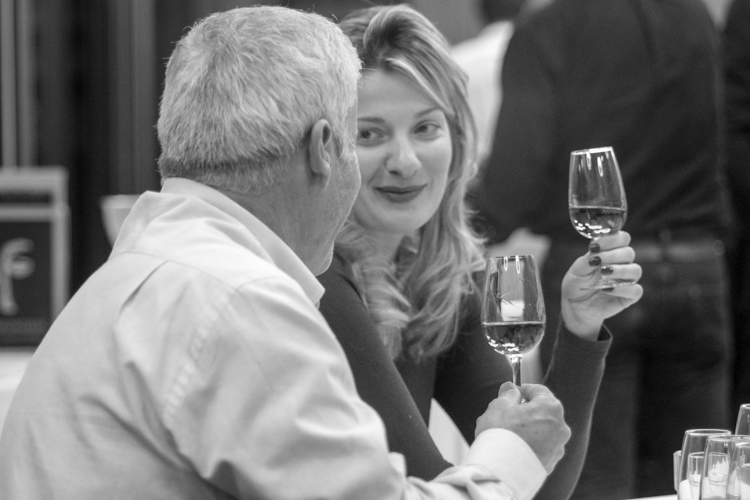 5_19
On Saturday I was again in the mountains on my bicycle, this time to the town of Tibi. Spring is here, and the almond trees are in bloom: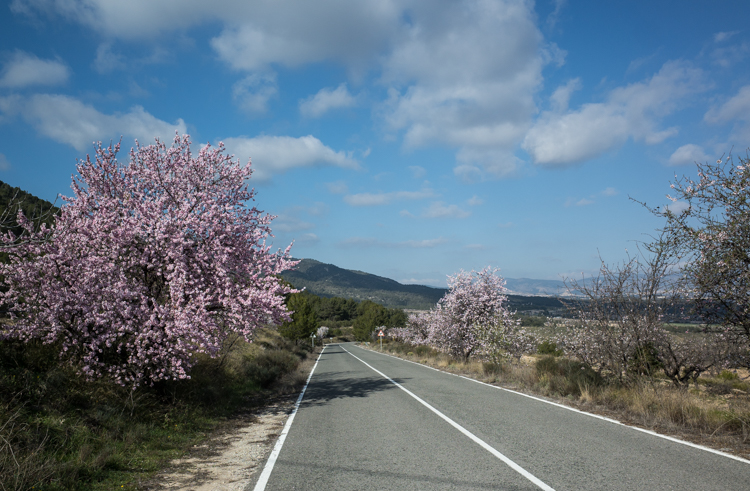 5_20
I stopped to pee and took a couple of close-ups of the almond flowers:

5_21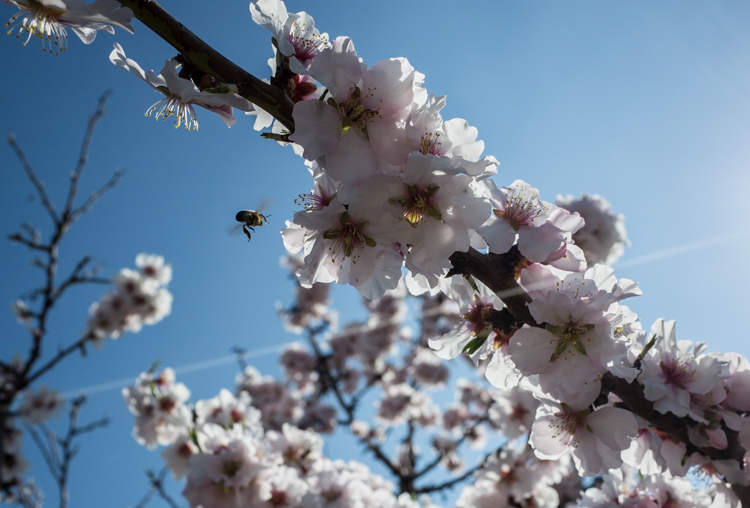 5_22
I bought a Coke in Tibi and looked for a bench to relax for a few minutes, drink my Coke and eat a banana. I found one, but then this old-timer, sitting in his garage and watching the world go by, pulled up a chair and invited me to join him in the shade: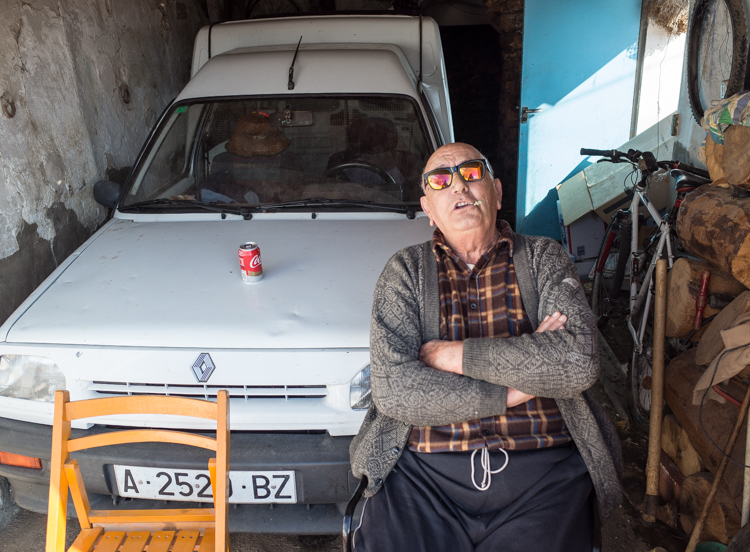 5_23
After a pleasant conversation, during which I had to refuse offers of food and wine several times, I took this portrait of us and got on my way–I still had about 35-37 km to get home: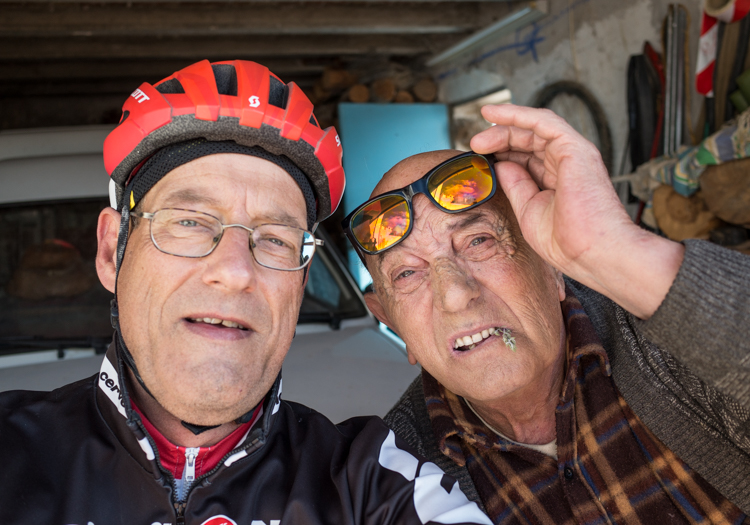 5_24
Getting out of Tibi is hard work, as there is a climb of about 3 km, with sometimes very steep grades. But also nice views of the town:

5_25
Later that day, I got together with three of our friends to watch Barcelona-Atletico Madrid in a local bar: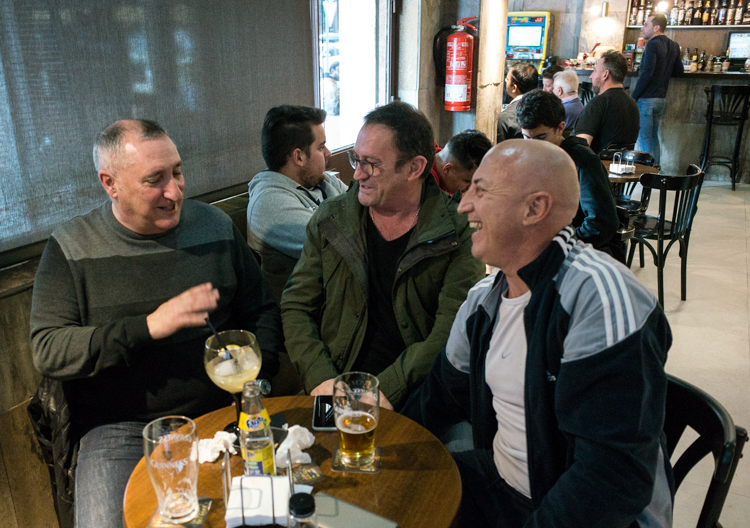 And that was that week.