A slow week, relatively speaking, so I have a selection of images from my daily goings around.
Main
Autumn has arrived in Spain. There is snow in the mountains, and some days, rain clouds over Alicante. In most cases the clouds just threaten and look pretty: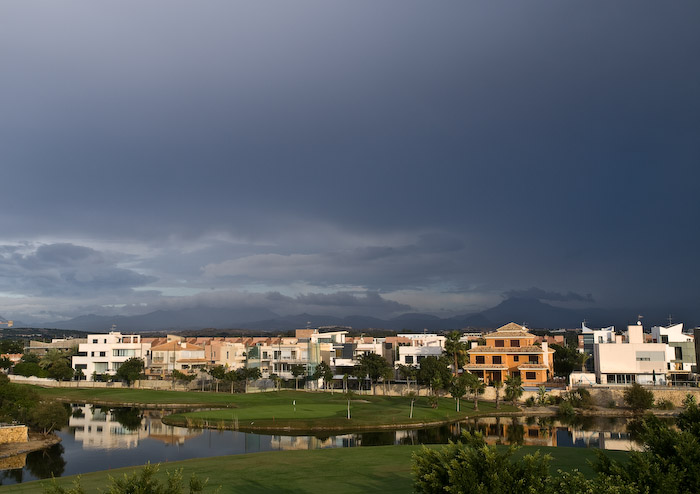 The alternates:
Alternate 1
A few days later, the clouds contributed to a glorious sunset. This is the view from my roof terrace, looking straight ahead: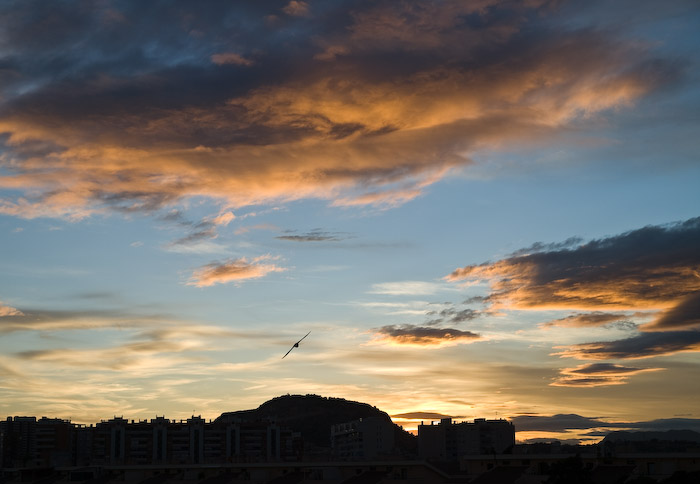 Alternate 2
And this is the view when I look to my right: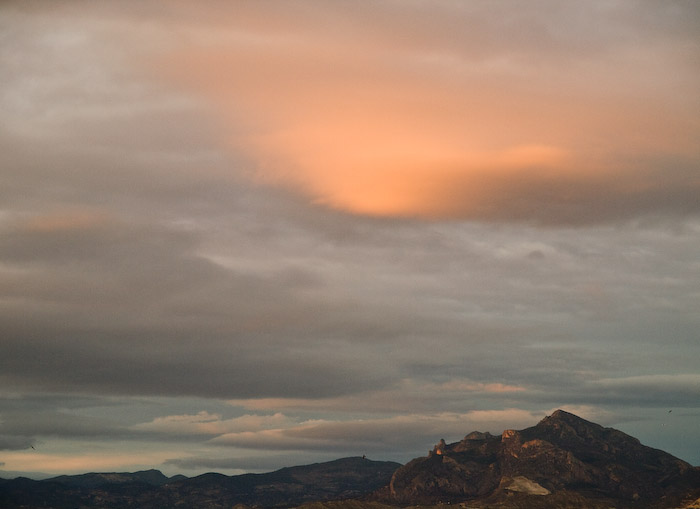 Alternate 3
Centre of Alicante, outside the Burger King: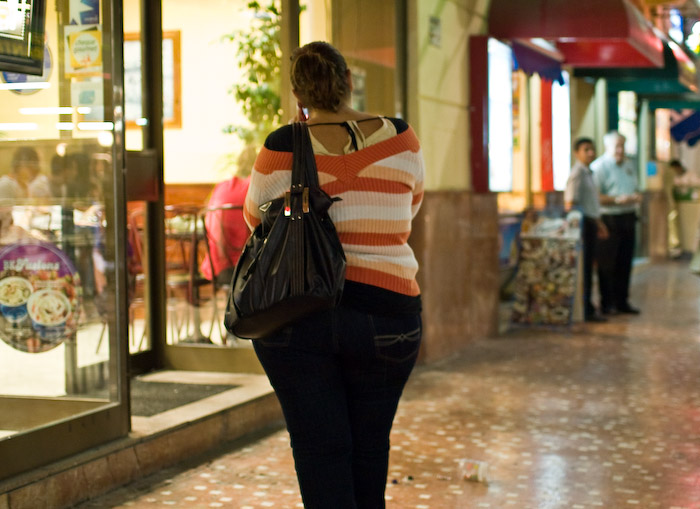 Alternate 4
I continued my research into the vegetable vendors at the Mercado Central: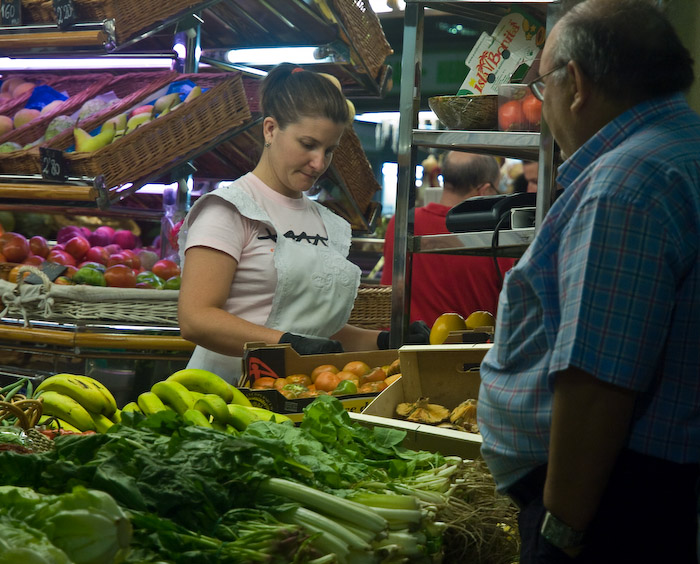 Alternate 5
There are lots of stray cats around here. On balance, they have a decent life. The climate is mild, there are places to shelter when it rains, and a lot of people feed them: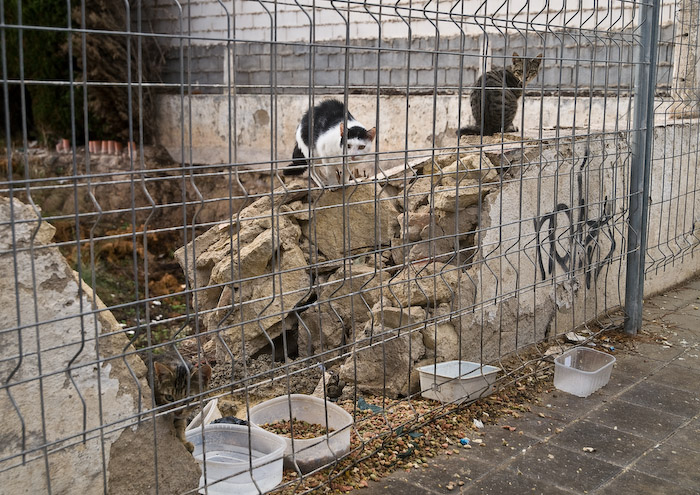 Alternate 6
This one is sitting on the wall, eyeing my dog very intently: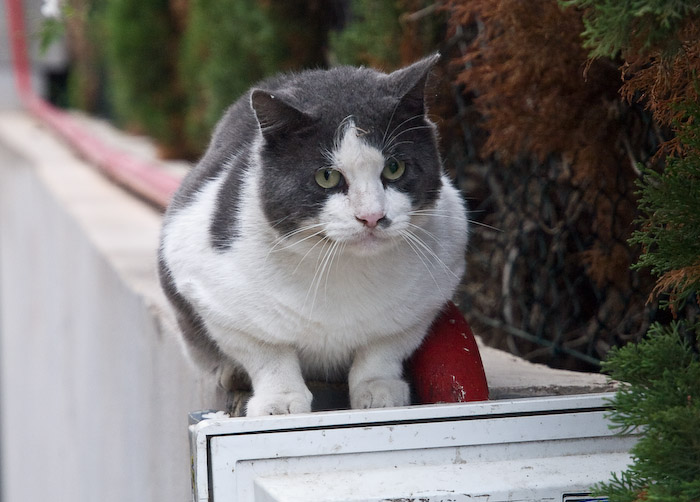 The last four images are from a motorcycle ride to a nearby village called Busot. Even though it is only about 10 km inland from El Campello, the beach town where we lived until July, it is a completely different world.
Alternate 7
Here is the main street of the village, leading up to the church and the town hall. Yes, it is my motorcycle parked in the distance: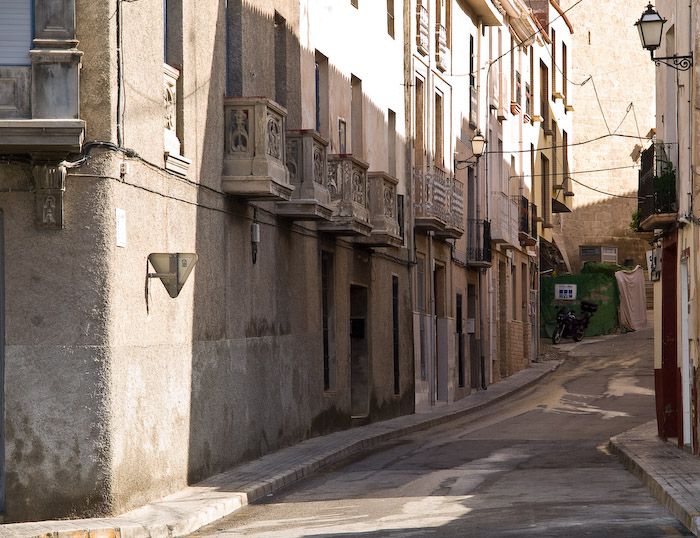 Alternate 8
A view of the landscape on the edge of the village: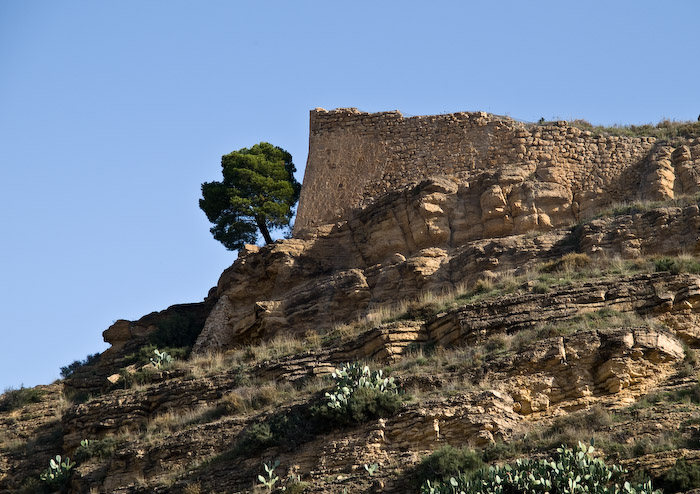 Alternate 9
A Busot driveway: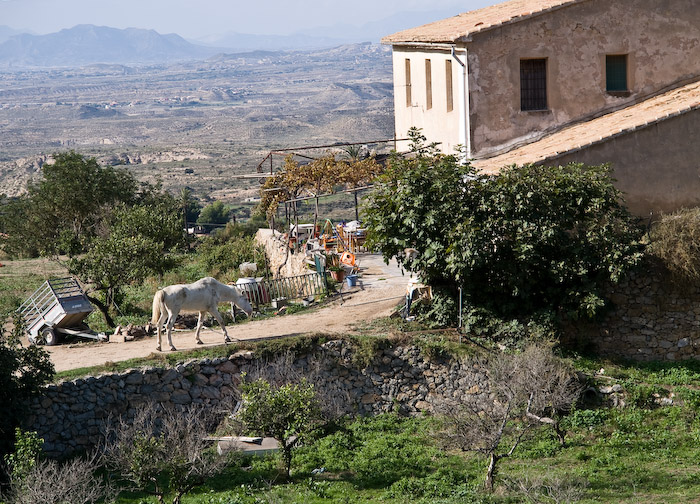 Alternate 10
Autumn is hunting season. I can just imagine coming home to my wife with a dead hare and asking her to clean it…: