The pictures this week fall into two groups: a set of pictures from the mountains where I cycle every weekend, and a set from the centre of Alicante. I start with six infrared pictures. In my film days I shot quite a bit of infrared film. Now, in the digital age, I am fortunate to have a camera which is eminently suited to IR: my long-in-the-tooth Leica M8. I put the same type of filter on it as I used with film years ago–a Heliopan 715–set the ISO at 640 and experiment with various manual exposures, usually around 1/125 sec. at f4 or f5.6. It really is very doable, keeping in mind that IR photography works best on sunny days, so there is plenty of light to go around, despite the very dark filter.
8_1
The road: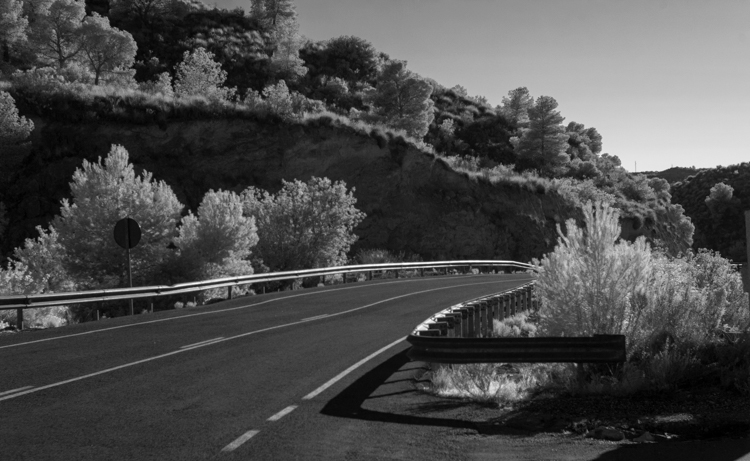 8_2
The roadside trees: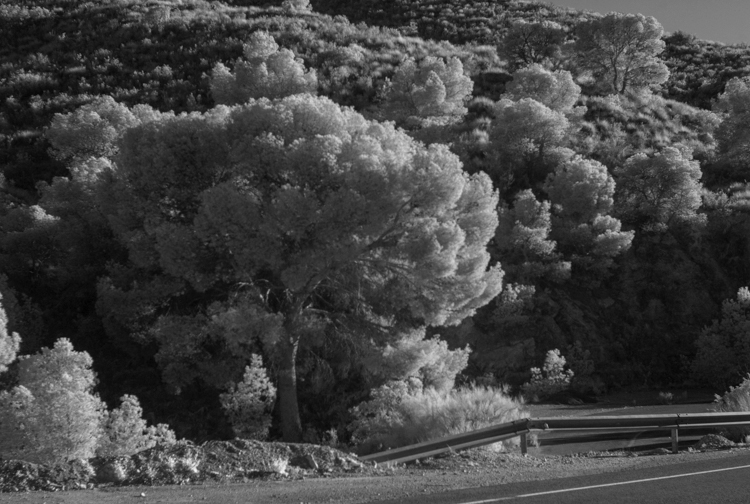 8_3
Hill with tree: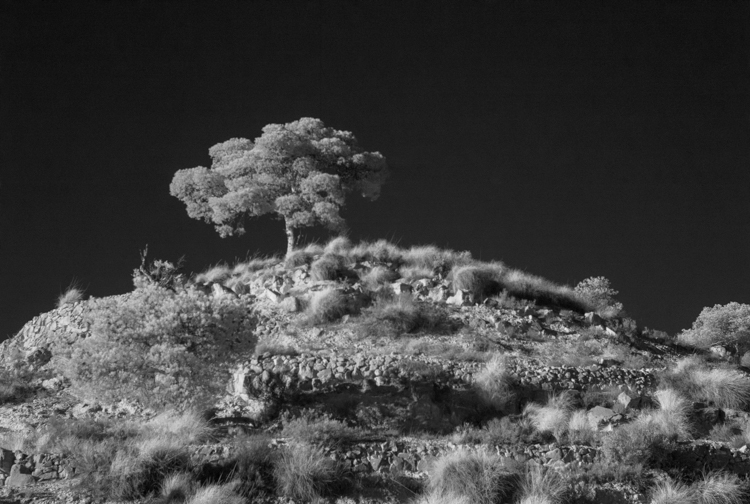 8_4
Naked tree and the sea: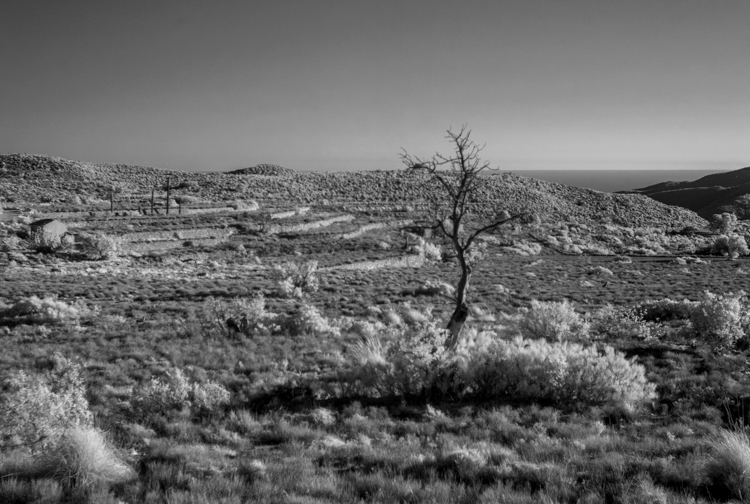 8_5
Abandoned farmhouse:

8_6
The coast: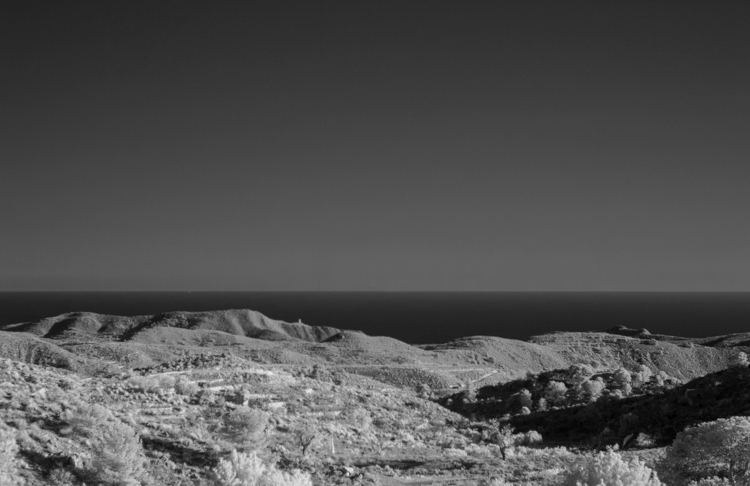 The next few pictures are from my home and immediate neighbourhood.
8_7
I continued to explore the naked trees in the park where I walk Cheeta: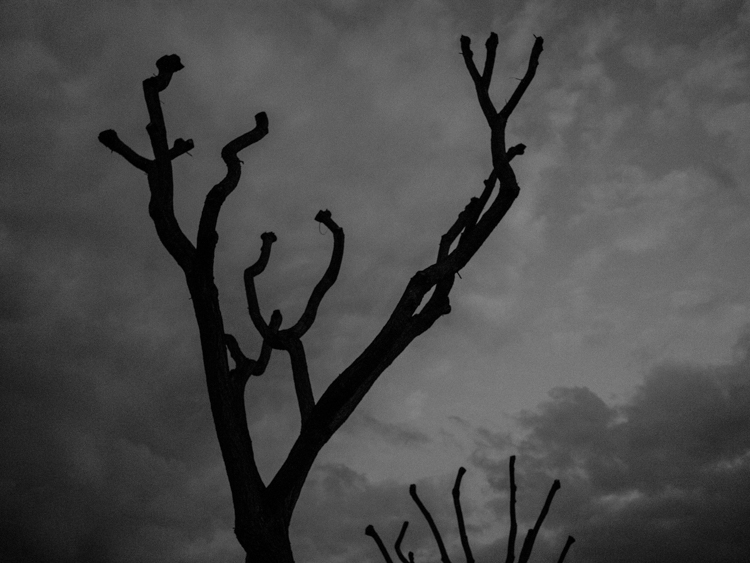 8_8
Another sort of fauna, at the physical therapy place where I go for massage once a week: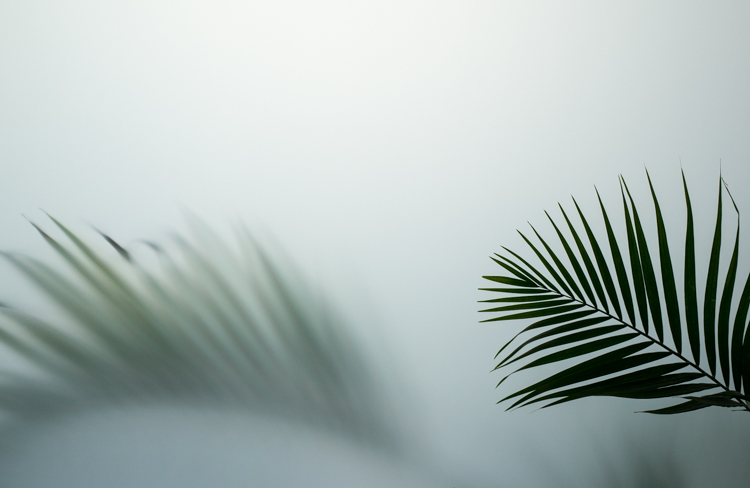 8_9
Our lemon tree is full of delicious, beautiful lemons for my drinks: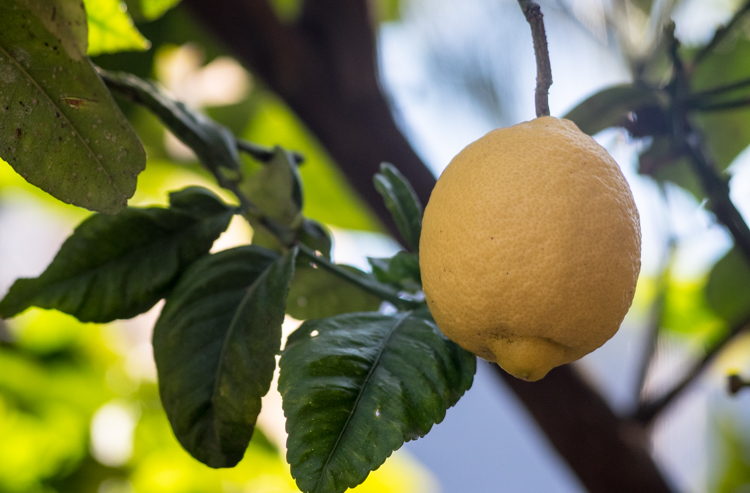 8_10
Light and shadow on our kitchen stairs: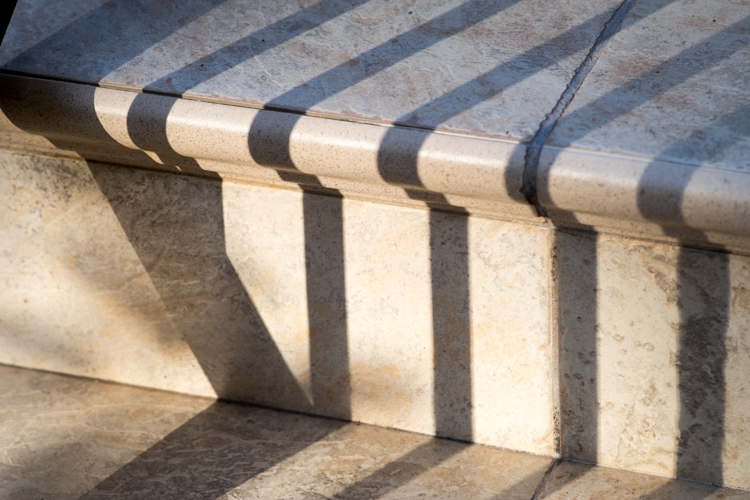 8_11
One of the golf course cats, looking warily at me and Cheeta from behind the fence: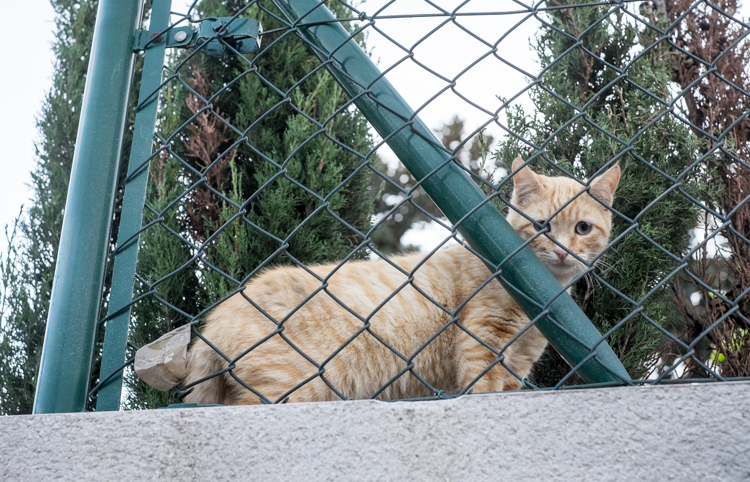 8_12
Saturday was Valentine's Day, a holiday I regard as one of those Hallmark-promoted excuses to sell cards, flowers and the like. Much more important is the fact that it was Taco's 15th birthday. He was not too happy about the silly headgear my wife put on him: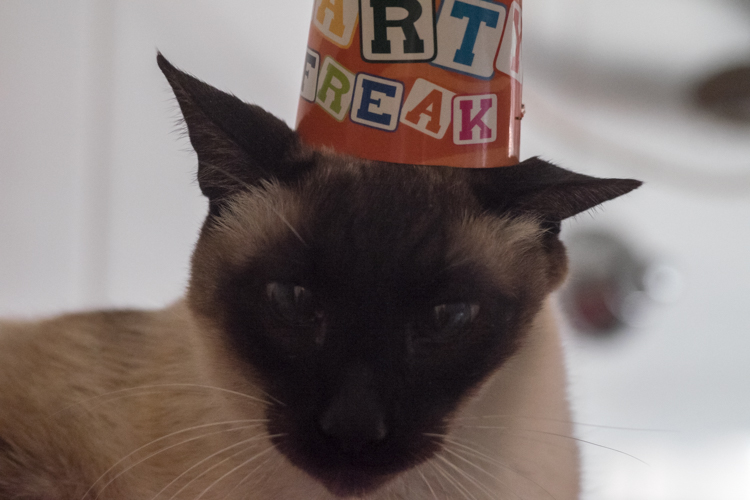 8_13
But once his tuna was in front of him, he did not care about anything else: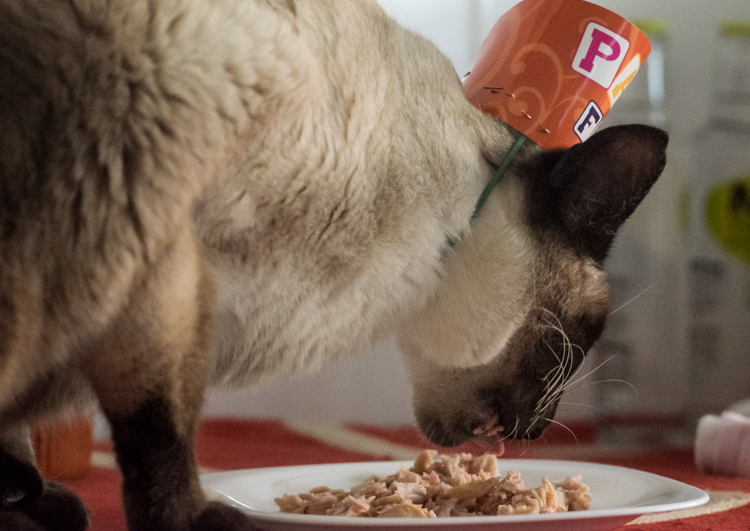 Some more pictures from my bicycle ride on Saturday.
8_14
The plaza in Aigües. Much of the town's social life takes place here:

8_15
Clouds and mountains: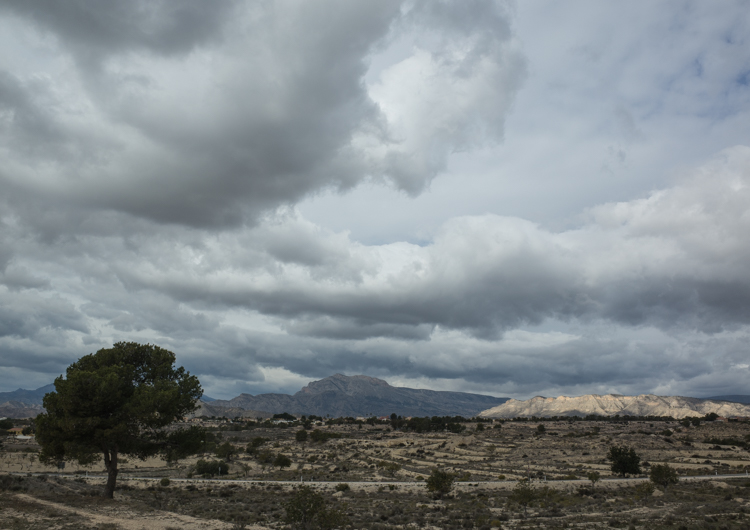 8_16
I stopped to photograph the road between Busot and Jijona when these two girls on a tandem helpfully appeared: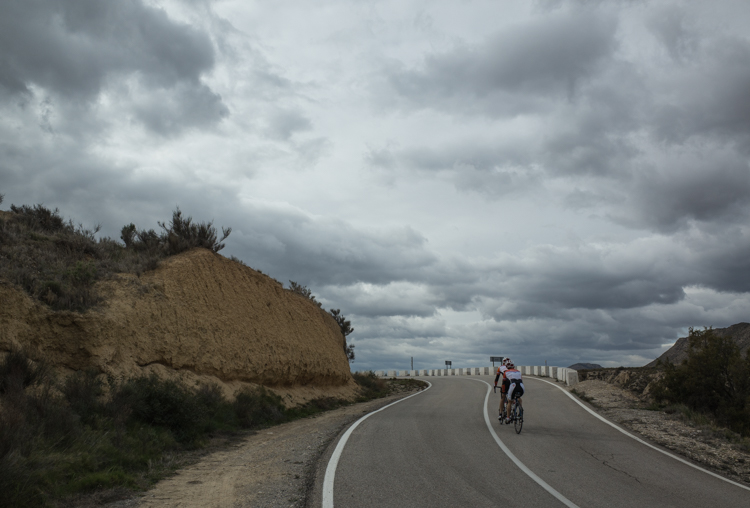 8_17
Near Jijona, the spring is in evidence. The almond trees are in bloom everywhere: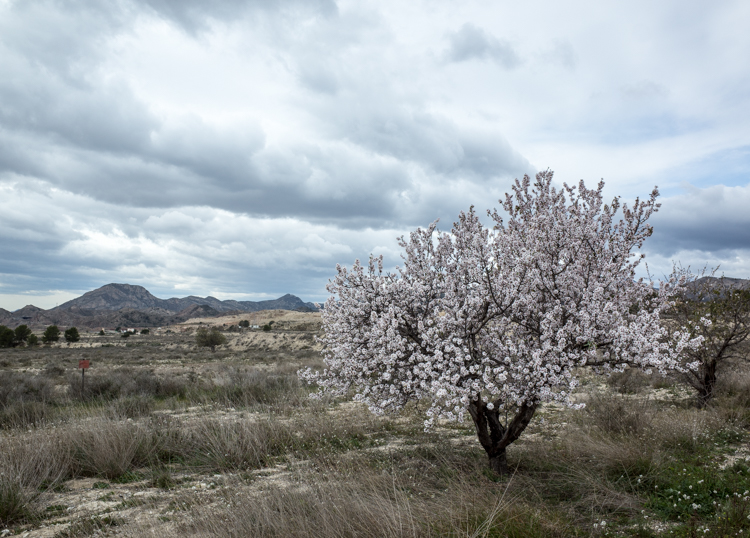 8_18
A closer view of the flowers: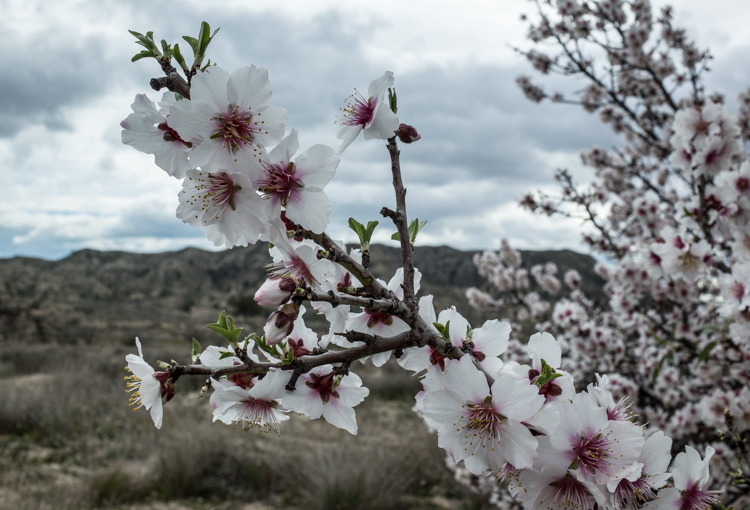 8_19
Even closer: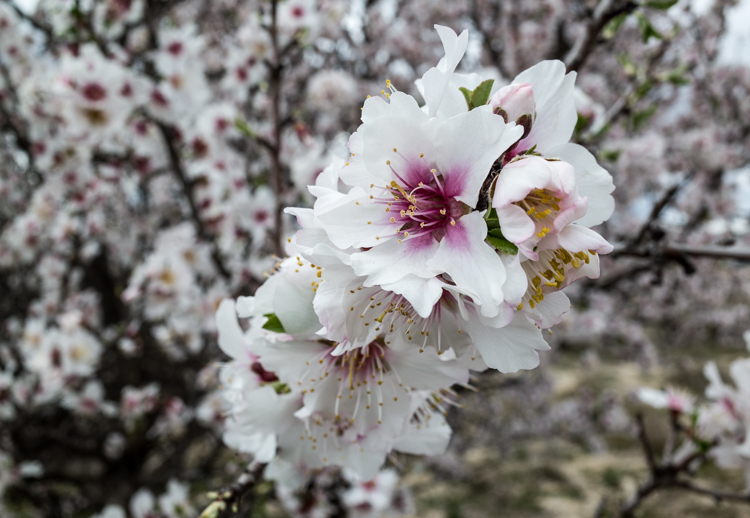 The remaining images are from the centre of Alicante. Sometimes I go there on a weekend afternoon just to walk around, looking for pictures and enjoying the nice weather.
8_20
Bench, Plaza Seneca: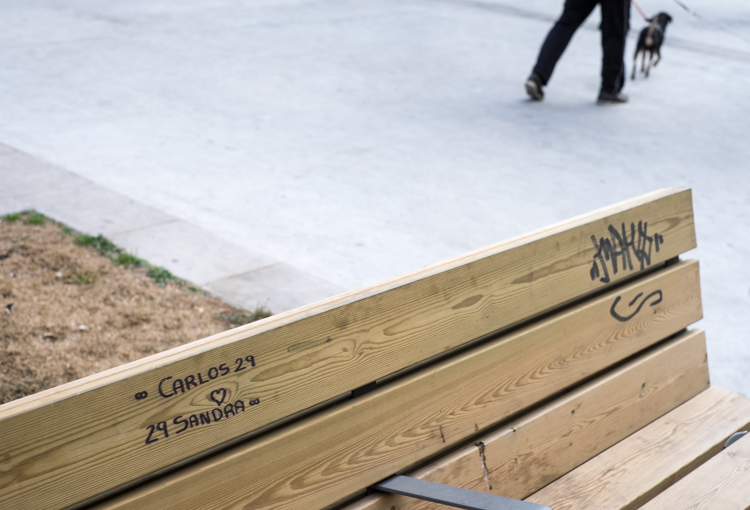 8_21
The urban park on Plaza Seneca is popular among skaters and BMX'ers: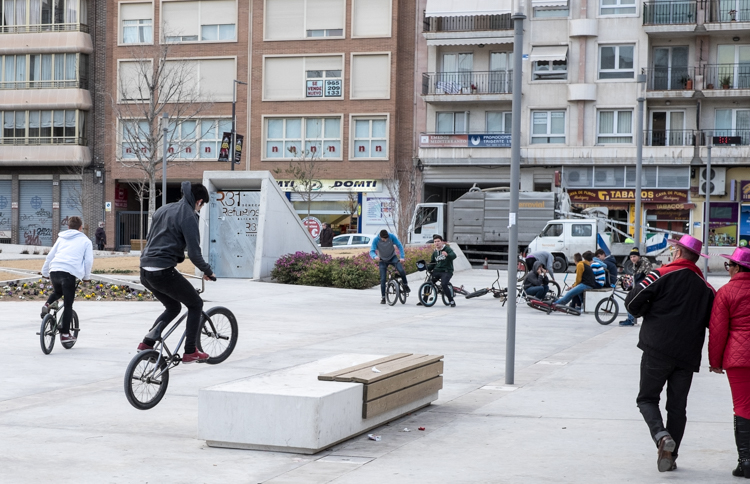 8_22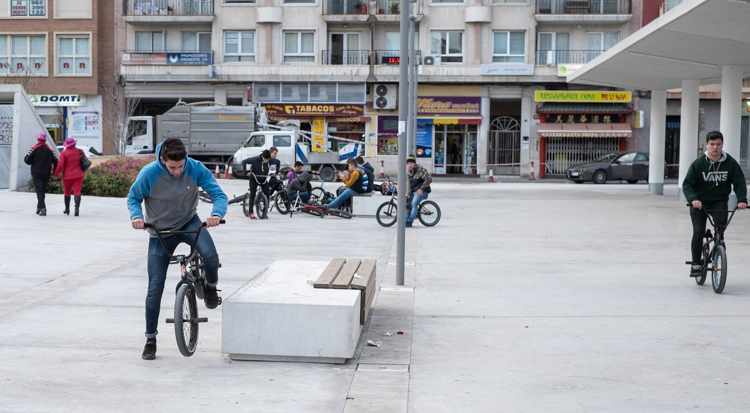 8_23
Calle Barón de Finestrat. I used a 90mm Leica lens on my Fuji camera for the compression effect: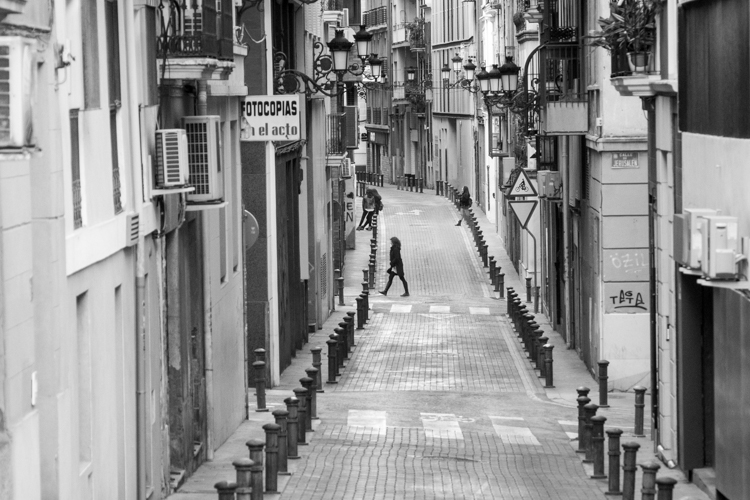 8_24
Calle San Francisco, unofficially known as the "mushroom street". It is winter, so people wear jackets and coats on, but it is Alicante, so they still eat lunch outside: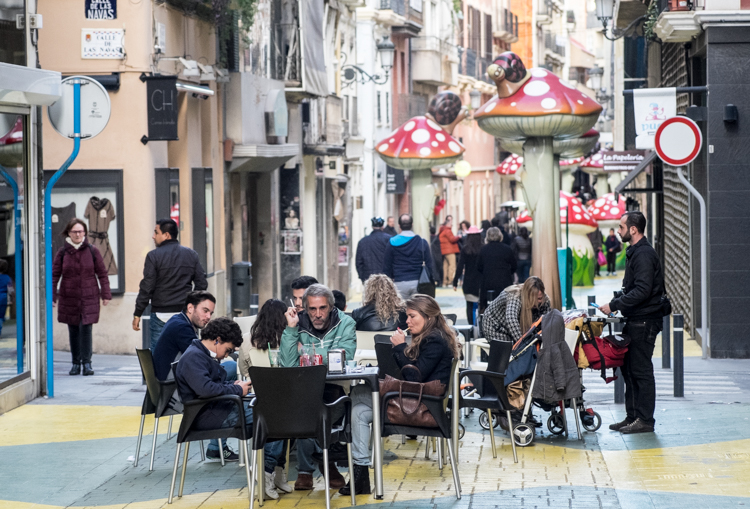 8_25
I wonder what he is looking at…: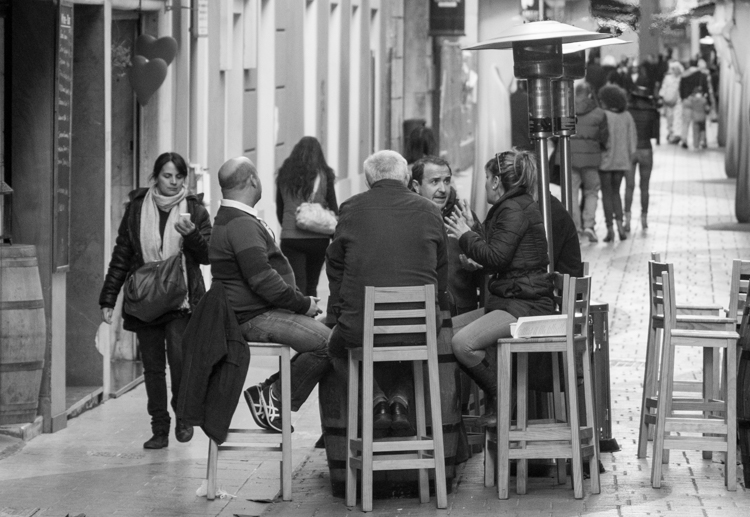 8_26
Close-up, Calle San Francisco:

8_27
Carnival is beginning, and the city was full of dressed-up people: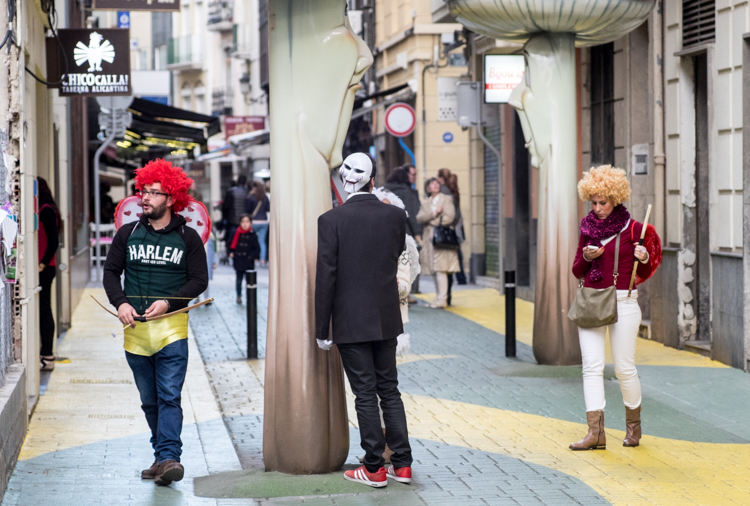 8_28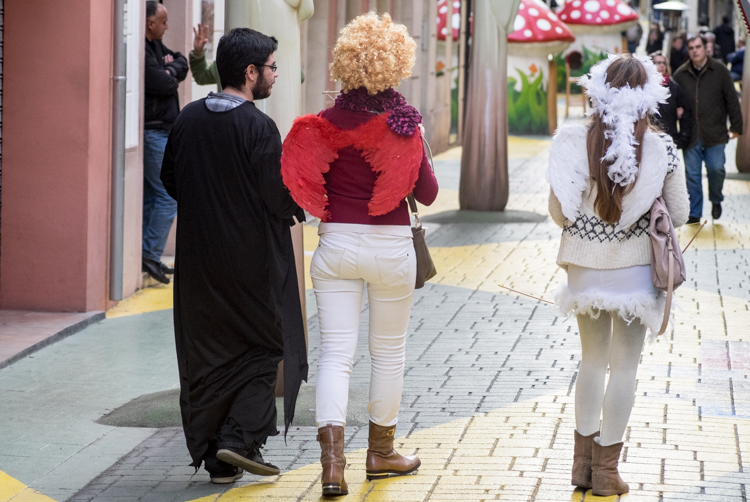 8_29
A woman in red: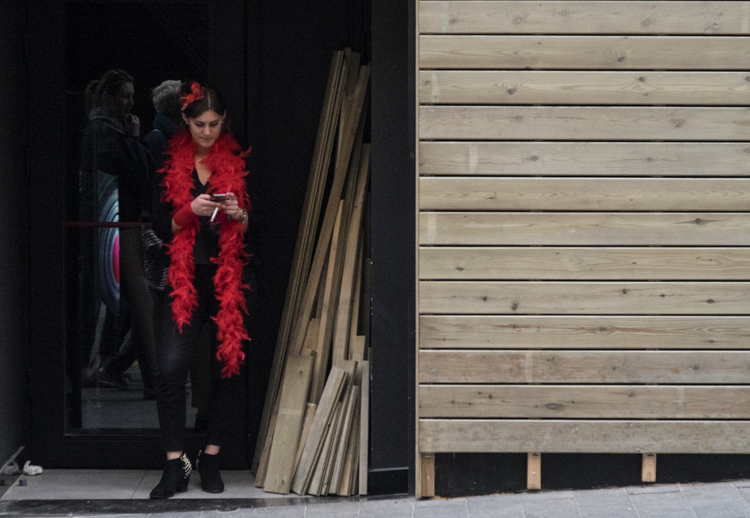 8_30
I have been caught: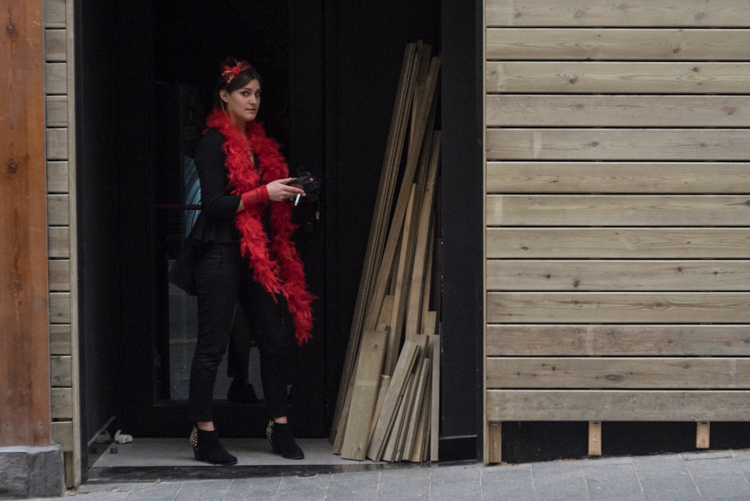 8_31
Habemus Birra, my favourite shop in Alicante. I can even get Westvleteren here: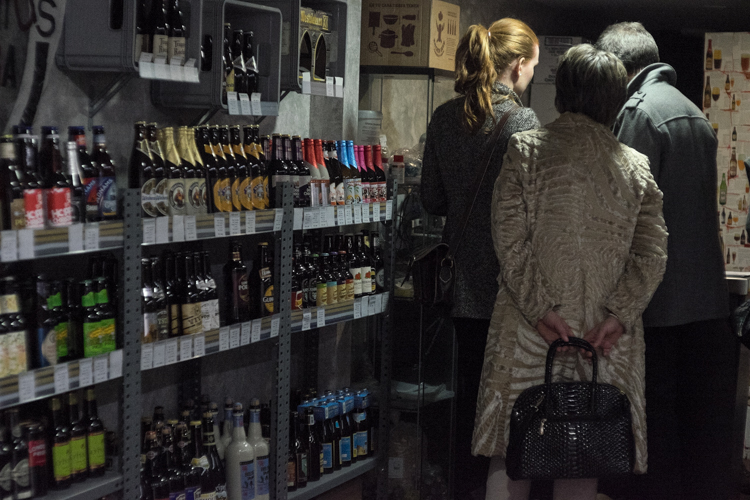 8_32
Karl and Piaget: