A mixed bag this week, but mostly people pictures–my favourite genre, I guess. The main image is an exception.
Main
Stairs and shadow, Zaltbommel boat harbour: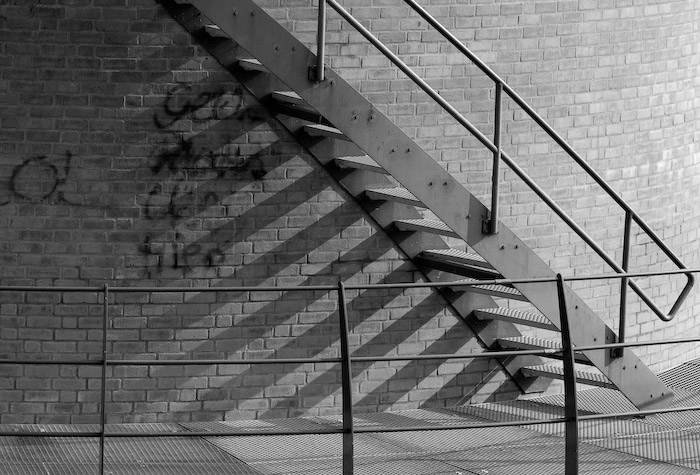 The alternates:
The first two alternates are from a friend's house where we attended a garden party.
Alternate 1
Three girls: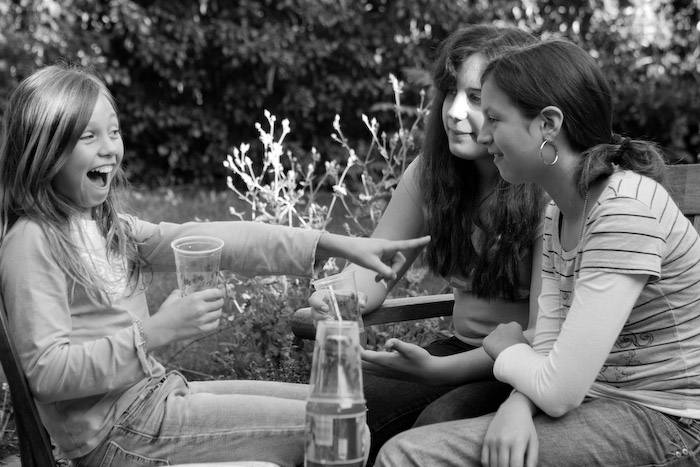 Alternate 2
Hayley eating a marshmallow sandwich: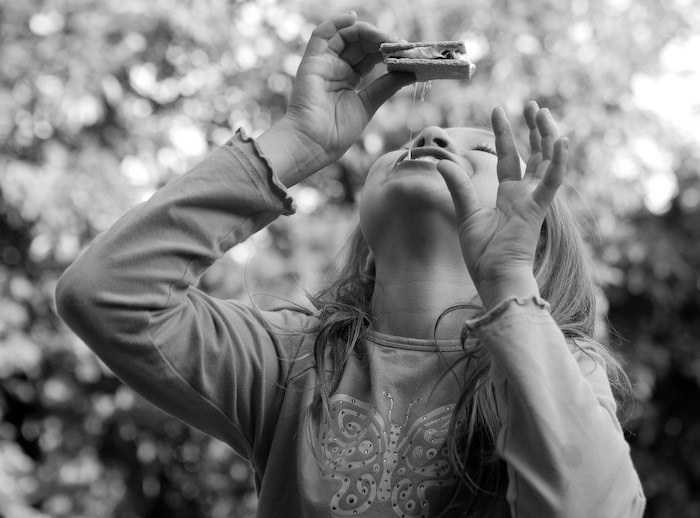 The next four images are from June 16th in Amsterdam. I went to the American Book Center's Treehouse Gallery, where the photographer Martha Cooper was giving a talk and signing copies of her book "Street Play", a collection of classic 1970s New York street pictures.
Alternate 3
"Please buy this book":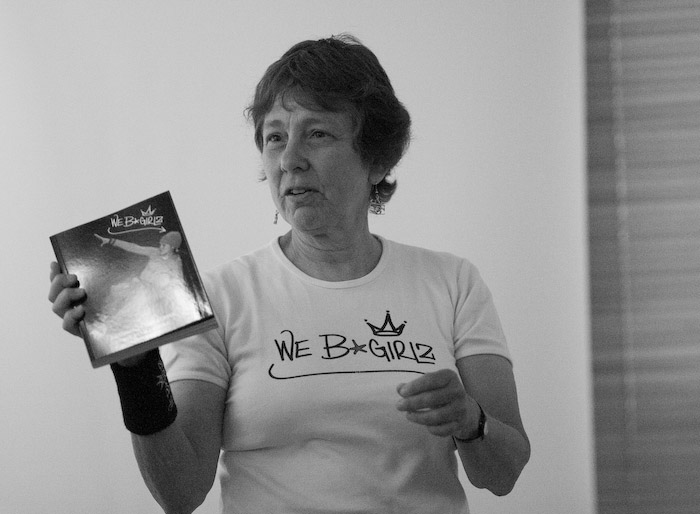 Alternate 4
Martha Cooper talking about her work: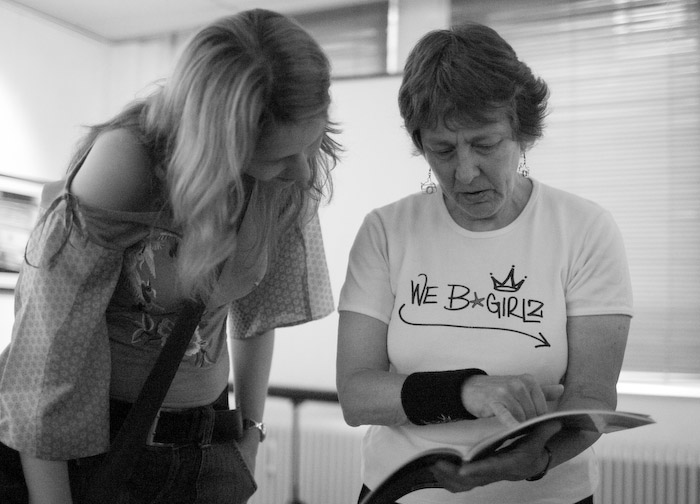 Alternate 5
Martha Cooper signing her book: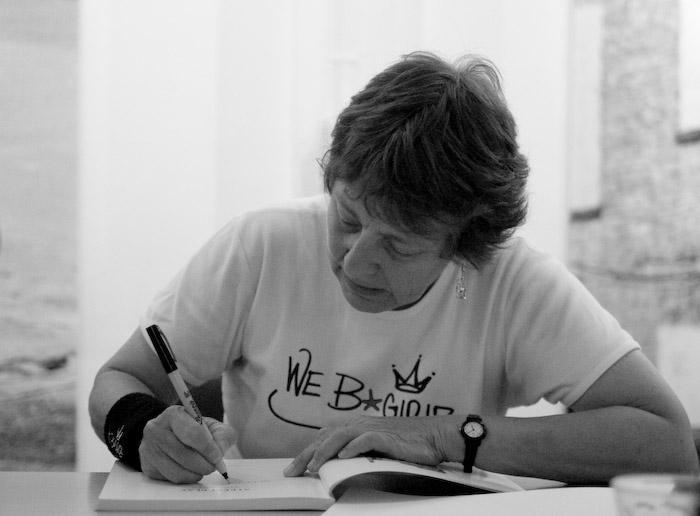 Alternate 6
Meanwhile, it was raining outside–so what's new?: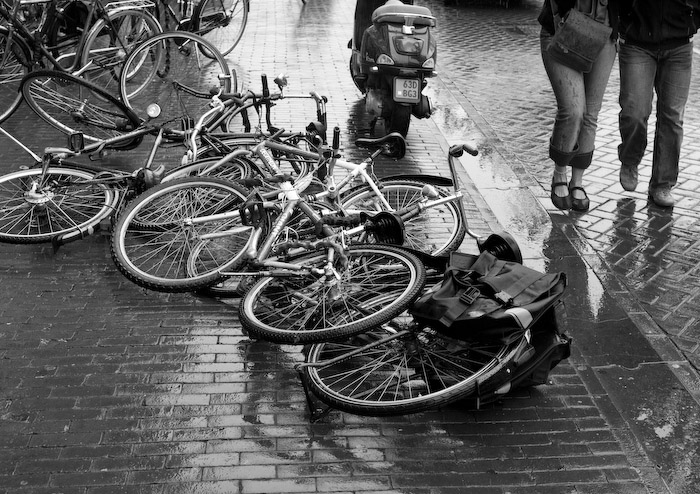 The final three images are from a small LAN party my son had at our house the other day (and night).
Alternate 7
My son in an altered state of consciousness: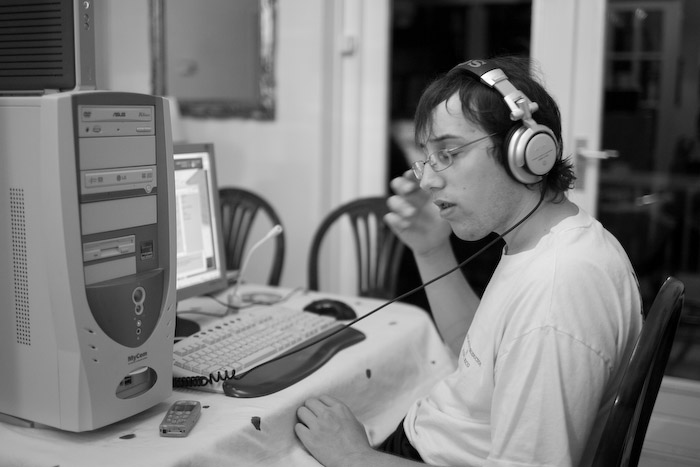 Alternate 8
One of his friends, concentrating:

Alternate 9
The morning after: