The last week of 2007 was spent here in Alicante in the company of my sister, brother-in-law, my son, and my dog and cat. As tradition dictates, the main activities were eating and drinking, but we also found time to do sightseeing (my sister has never been in Spain before). So this is a somewhat eclectic Christmas collection.
Main
My dog has had to get used to living in an apartment and getting walked in a city. Lots of people have dogs in the area around my temporary apartment. One day, while walking Cheeta, I noticed the perils of leaving your scooter helmet on the ground (DISCLAIMER: my dog was not responsible for this!):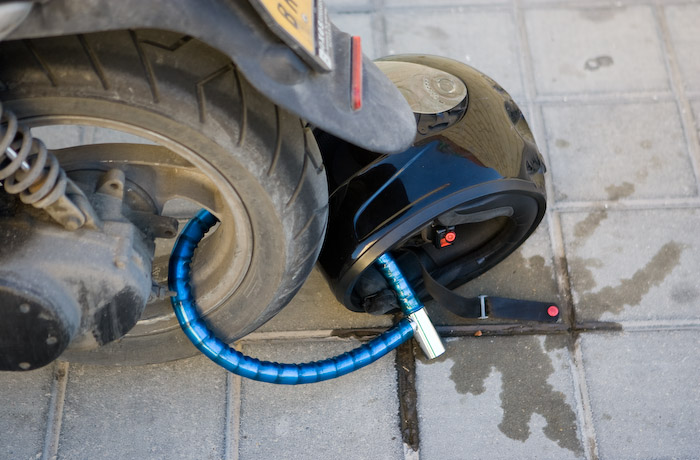 The alternates:
The first four alternates are from the Mercado Central, which is a must for any visitor to Alicante, so of course I took my family there.
Alternate 1
Merry Christmas, unless you happen to be a turkey: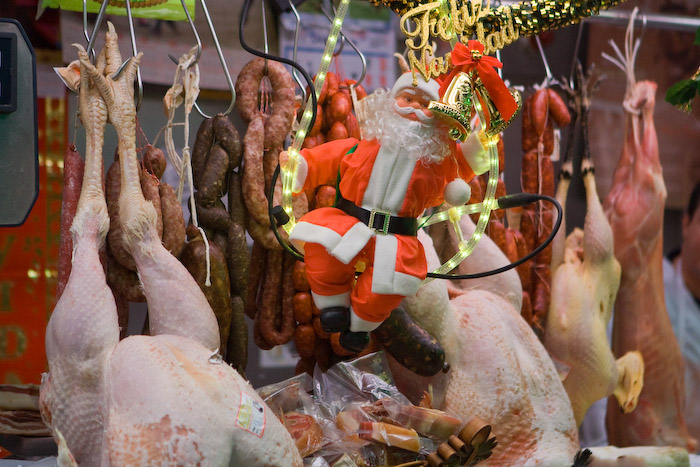 Alternate 2
Chubby and cheerful fishmonger: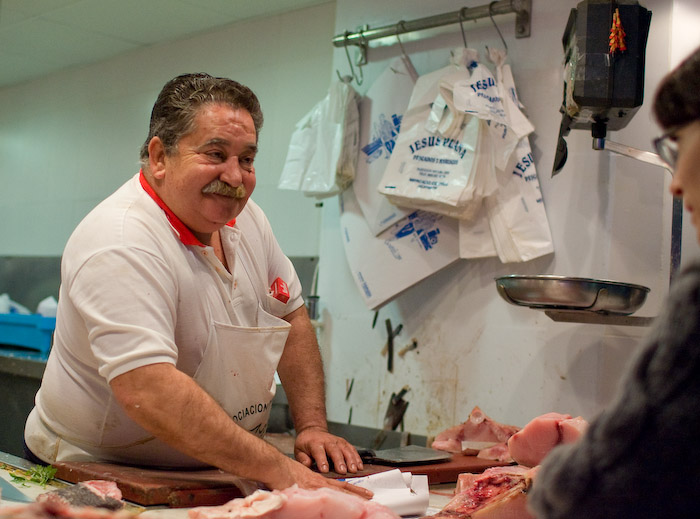 Alternate 3
Good-looking fishmonger: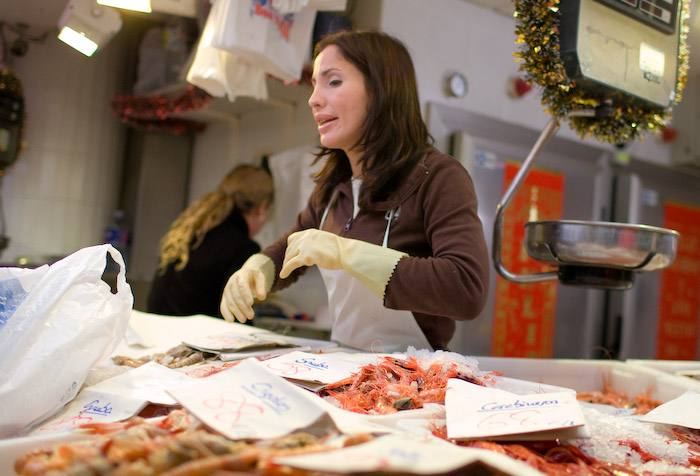 Alternate 4
Post-shopping conversation: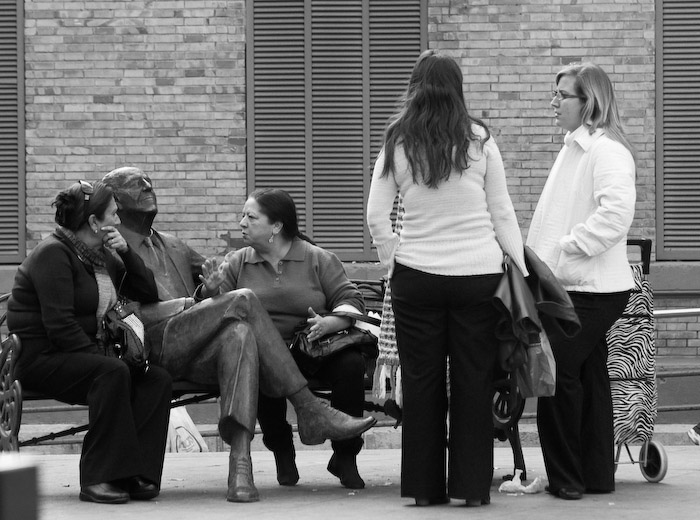 The rest of the alternates are just various images from home and around Alicante.
Alternate 5
My dog is very devoted, especially when someone is eating in the vicinity: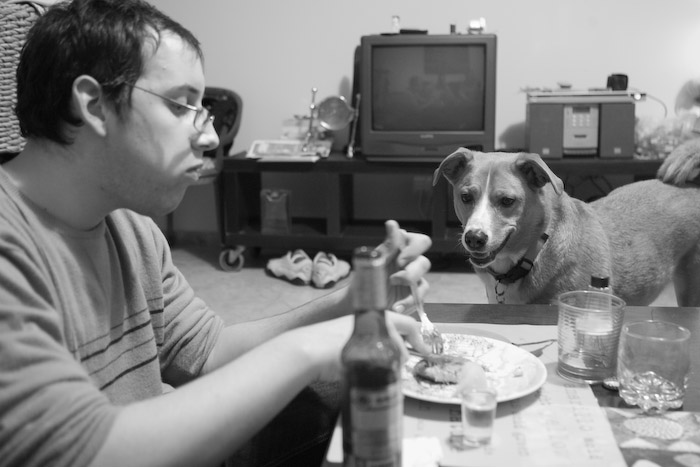 Alternate 6
We took a drive through some of the inland towns. This is the main street, if one can call it that, of the town of Busot: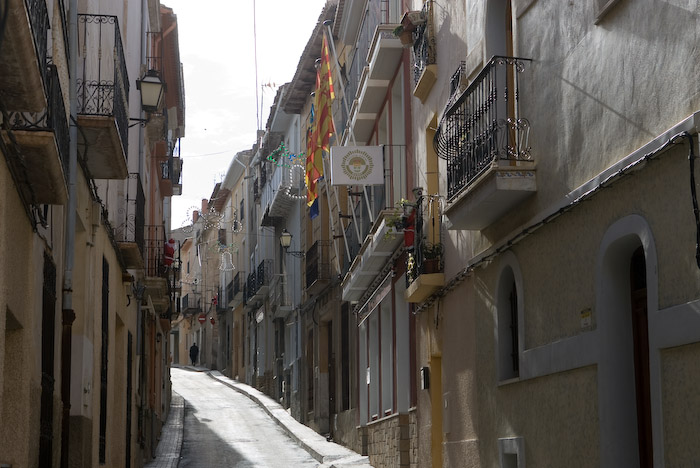 Alternate 7
We stopped for coffee several times at a cafe on the beach in El Campello: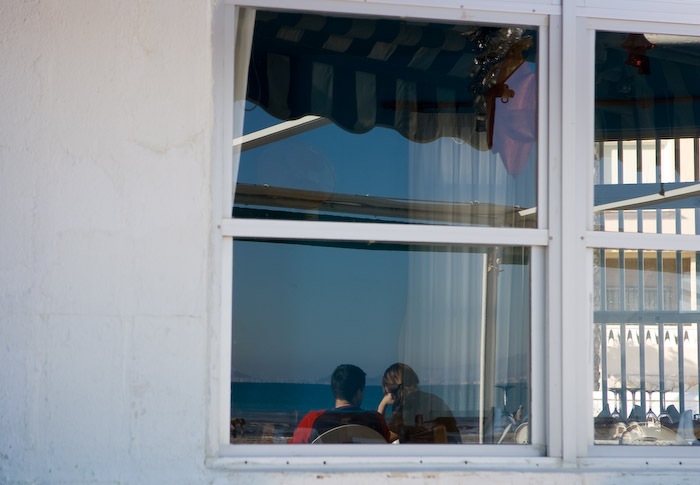 Alternate 8
The old part of Alicante is most often referred to by the locals as the Barrio. A great place to walk around. Here is a father playing football with his little boy on one of the many small squares: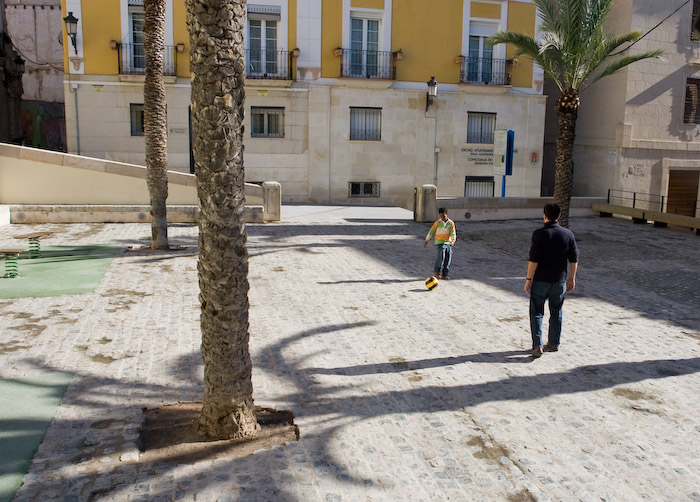 Alternate 9
Christmas morning near my apartment (Spanish children get presents on Christmas Eve, as is true in most of Europe):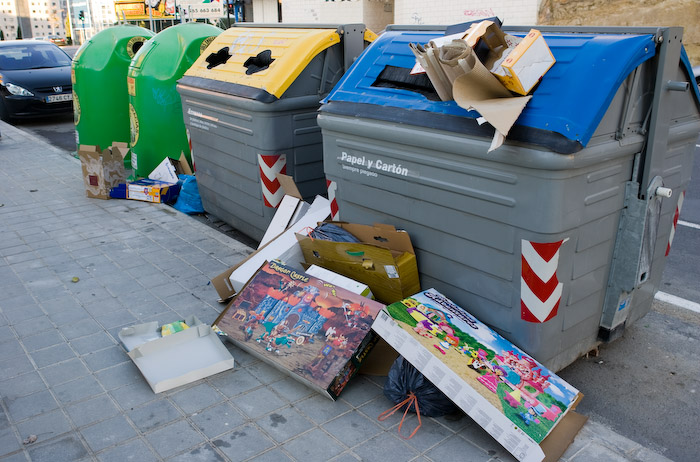 The last two images are from the tapas restaurant which I also visited last week. This time it was at lunchtime, so we ate outside.
Alternate 10
Offering tapas: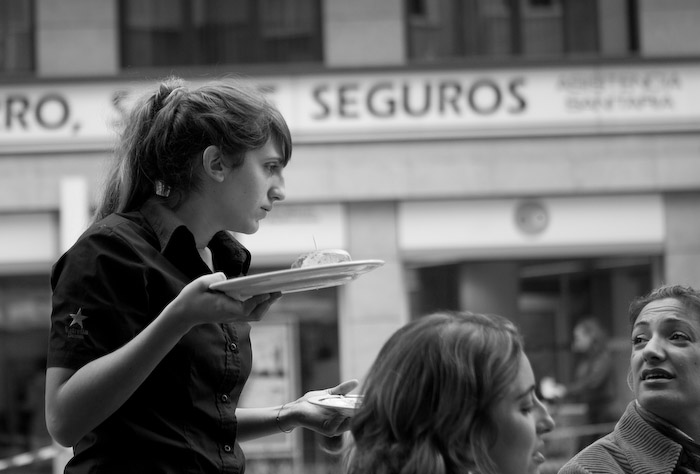 Alternate 11
Offer accepted: