After the nice trip to Trento the week before, week 20 was just a routine mix of work and home life. The one semi-exciting event was my daughter's 18th birthday, but since teenagers do not like parents with cameras hanging around their parties, photographic evidence is scant.
20_1
One of my dog-walk pictures. About a year ago, when there was some hope that Spain would exit recession, there was talk of "green shoots". Those hopes were dashed, but I still see green shoots: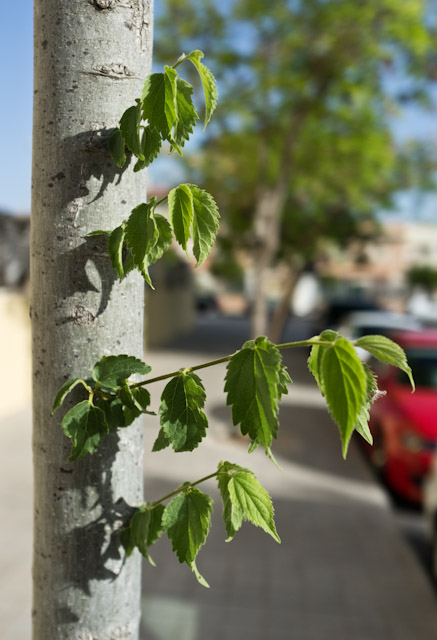 20_2
The word SLUT has no meaning in Spanish. Hence, this could be an English-language relationship gone wrong, or something entirely different: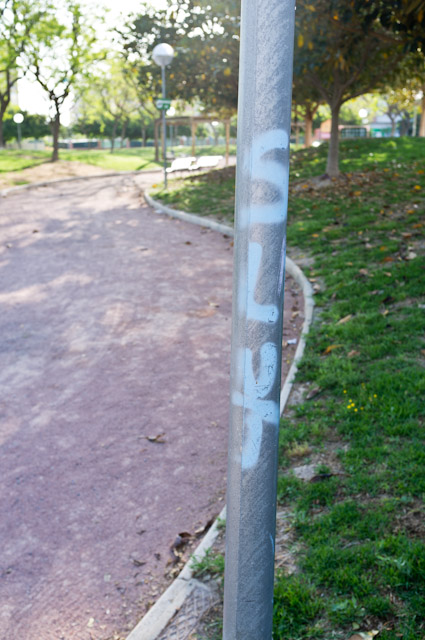 20_3
Urban renewal in the centre of Alicante, with interested onlooker. The building that stood here was demolished 3 or 4 years ago, but until now there has been no activity: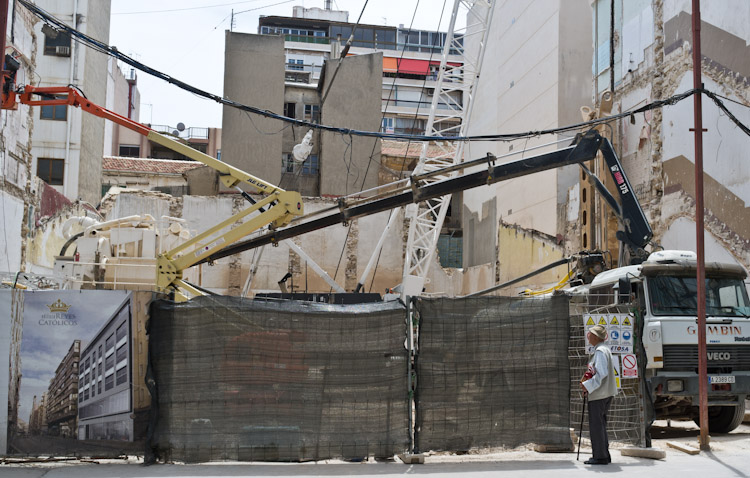 20_4
My wife's version of goÅ'Ä…bki, a traditional Polish dish–basically, cabbage leaves wrapped around a meat filling. These are vegan, the filling is rice and vegetables, but equally delicious: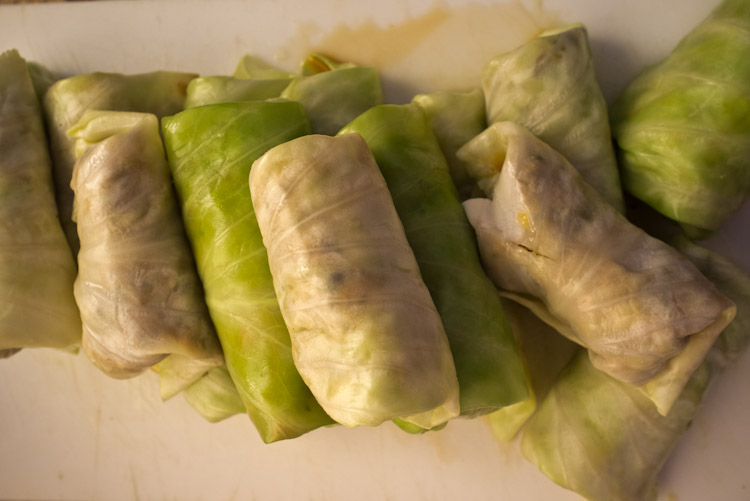 20_5
Another food shot, in a restaurant near the office which I visited for the first time this week. The dish is solomillo al turrón: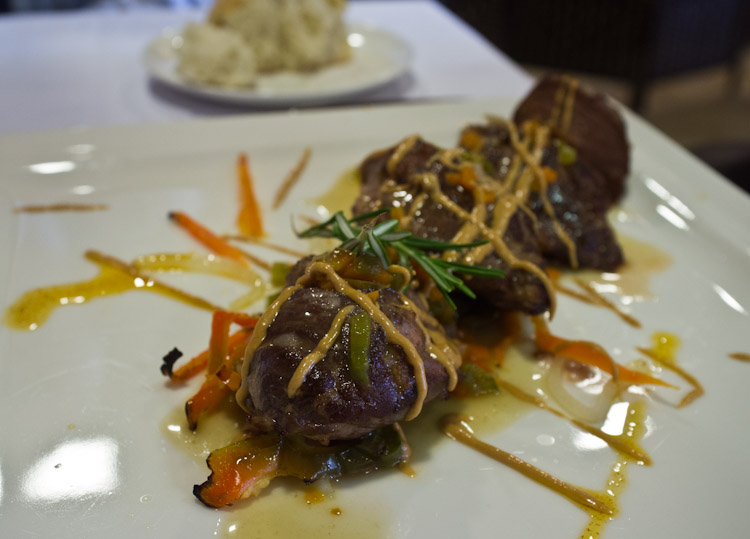 20_6
The reason we were in this restaurant was to have a farewell lunch for Hans, who is retiring at the end of this month. He was presented with a bottle of Vega Sicilia, a very fine (and expensive) Spanish wine: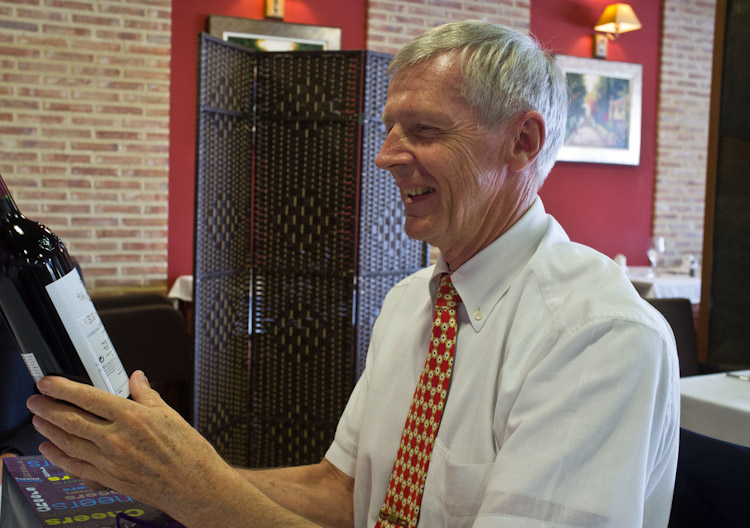 20_7
A Basque and a Dane in conversation, of course in English: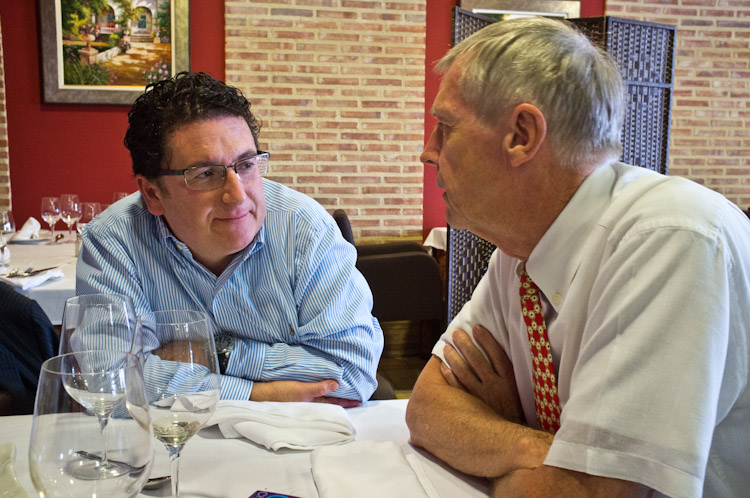 The remaining four images are related to my daughter's birthday on Friday.
20_8
First thing in the morning. The presents are laid out on the terrace: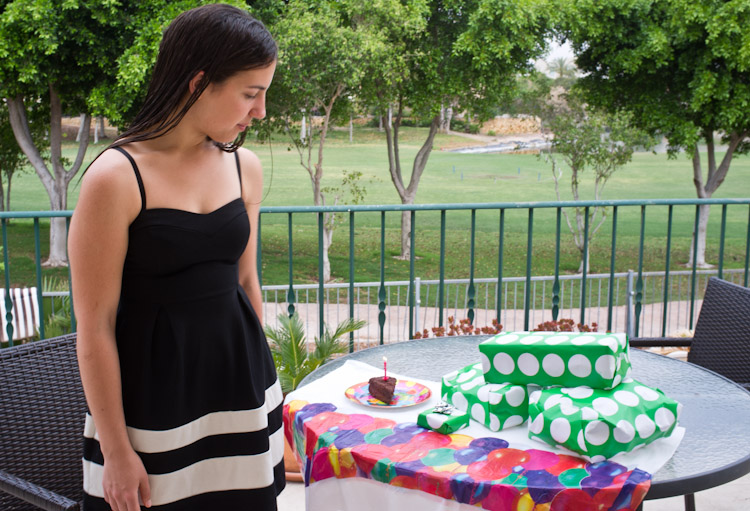 20_9
Same evening, before Monica's party. We had ordered a chocolate cake from a vegan bakery in Alicante, and I picked it up on my way home from work:

20_10
The party was a typical teenage party. Saturday morning I surveyed the damage, which was slight to non-existent. My bottles of Lagavulin and other good stuff had not been touched–they knew better: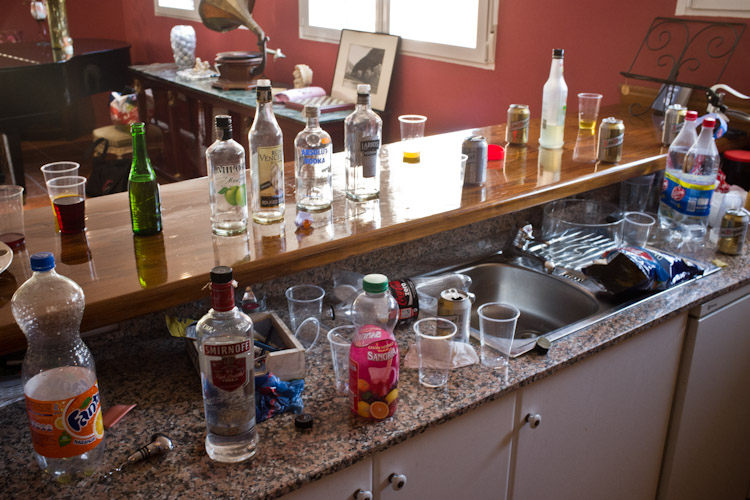 20_11
Most of the evening Monica and her guests were outside on the terrace. Several of them spent the night, and some were nice enough to help with the cleanup in the morning: