It was a nice week at the office. In a further sign of the return of normality, we hosted important meetings for our stakeholders from all over Europe at our office in Alicante, something we have not been able to much during 2020 and 2021. And on April 1st, we had our traditional "last Friday of the month" drink at the office (even though it was actually the first Friday of April). For the first time since February 2020 we were able to have it inside and unmasked, a real pleasure. And of course I did my usual cycling.
13_1
I started the week with a bike ride to the village Verdegás. I stopped to photograph this orange cat: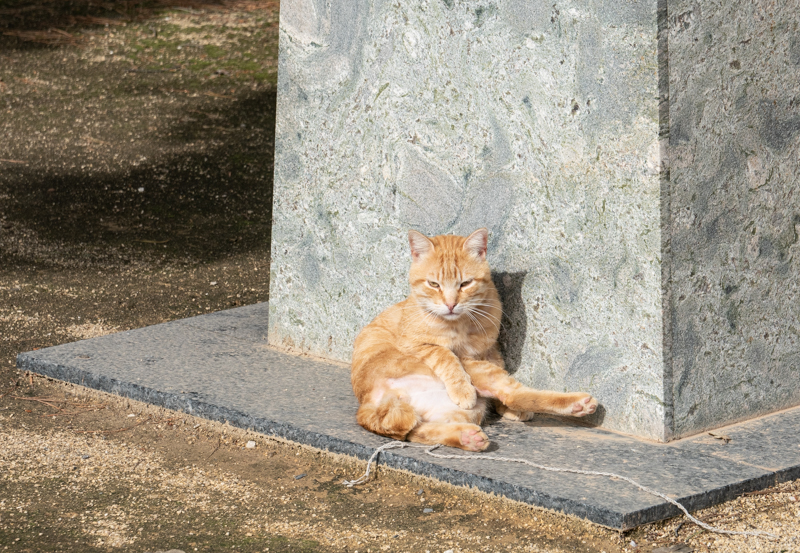 13_2
I came a little closer. The cat looked at me with an expression that I interpreted as a mix of wariness and a desire to murder me: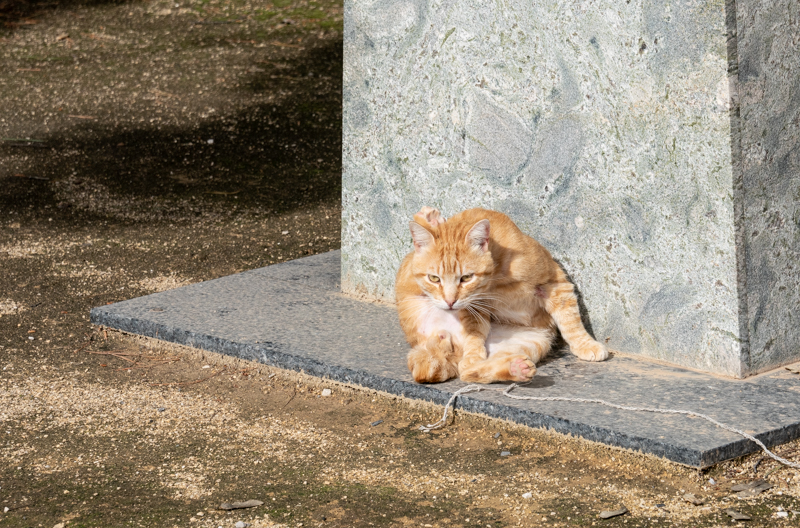 13_3
Monday the 28th was my wife's birthday. We celebrated it on Sunday with a long, extended lunch with our closest friends. I made Indian food, from the bottom tarka dal (with an onion salad next to it), then a vegetable curry, a chicken curry, and sag meat, a lamb curry with spinach. In the upper left corner a plate of tandoori fish is just visible. I worked in the kitchen for many hours, especially because I was out of the base sauce (I always make a big batch from scratch and freeze it in ziplock bags for later use), so I had to make a new batch. But the results were worth it: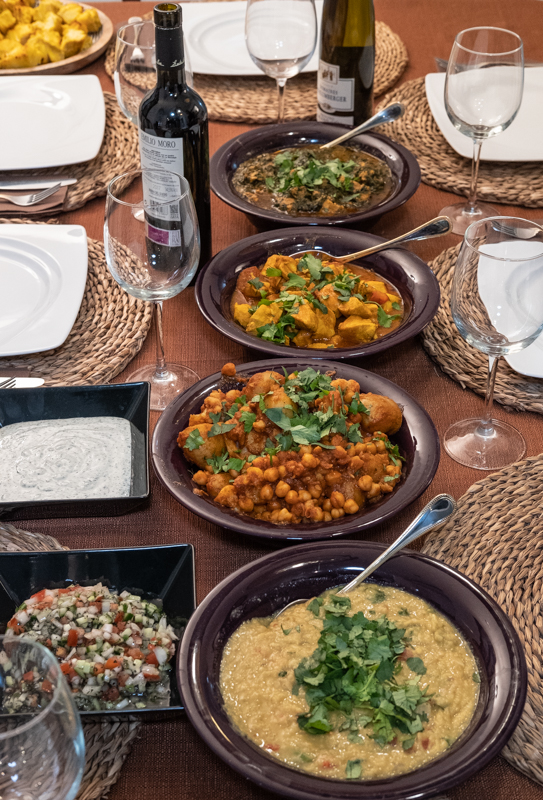 13_4
The inevitable aftermath of all that cooking: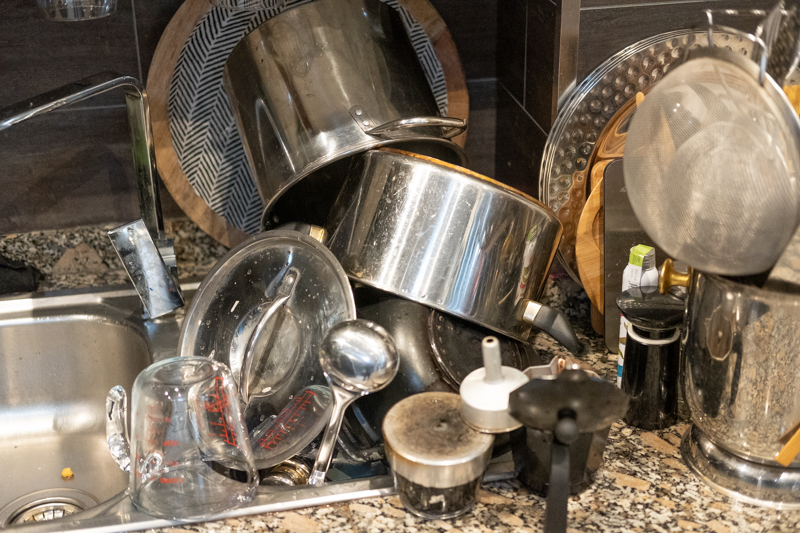 13_5
Then on Tuesday, our working group meetings started. These are thematic meetings for both public and private stakeholders from all over the EU that we organise twice a year. This was the first time in Alicante since the autumn of 2019 – our spring meetings in 2020 were cancelled, the autumn meetings of 2020 and the spring meetings of 2021 were 100% online, and the autumn meetings in 2021 were held in Eindhoven. But now we were back at our place, although the meetings were still hybrid, with about half the participants on site and the rest online. One of those working groups is called Economics & Statistics, and I chaired the half-day meeting. My colleague Paloma sat next to me, helping me by monitoring the chat and alerting me to questions: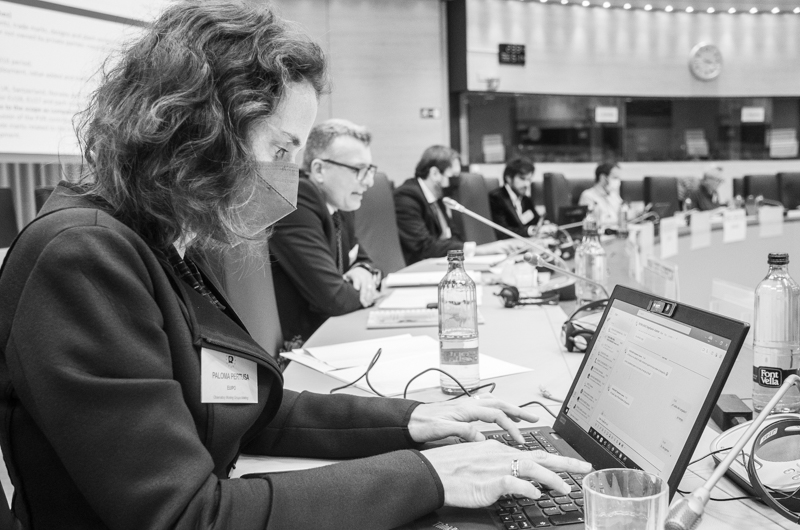 13_6
One of the main benefits of having in-person meetings is of course the opportunity to socialise and network provided by the meeting, including at meal times. We served lunch for the participants, and nice conversations ensued: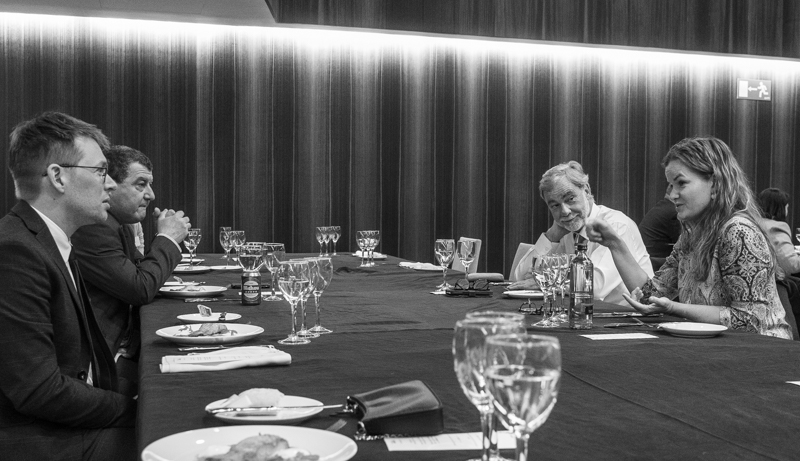 13_7
One of my very favourite stakeholders is Linda, a lawyer and copyright expert at the Latvian Ministry of Culture in Riga. She was showing her support for Ukraine: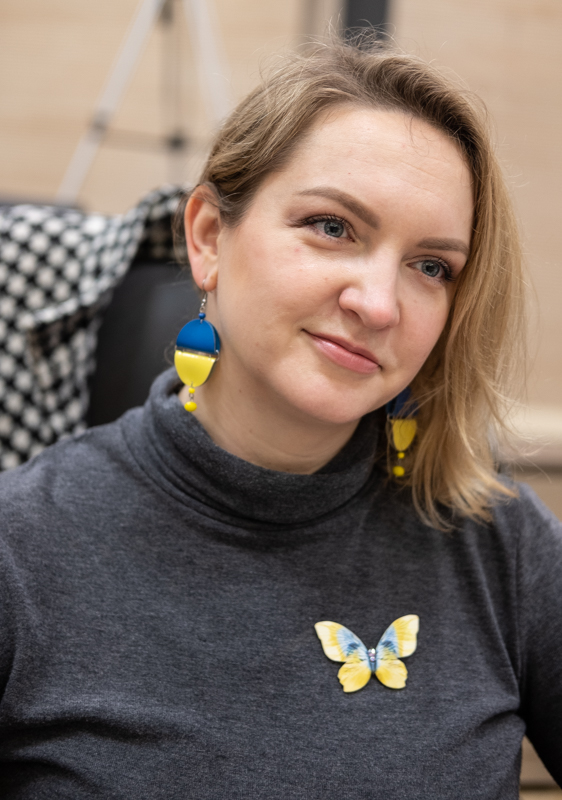 13_8
Piotr, the Polish economist from the OECD with whom I cooperate a lot, with a scarf from an obscure Polish football team: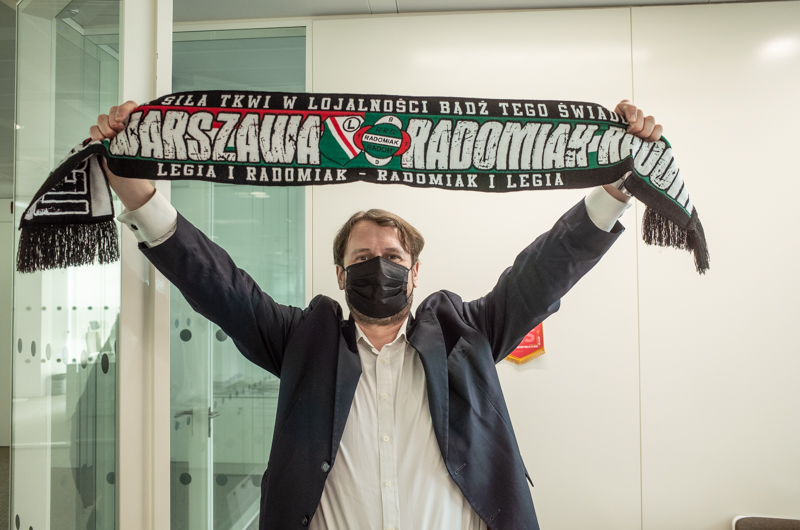 13_9
Wednesday evening I went for some beers and food with Linda and my colleague Alexandra. This is my kind of environmental portrait: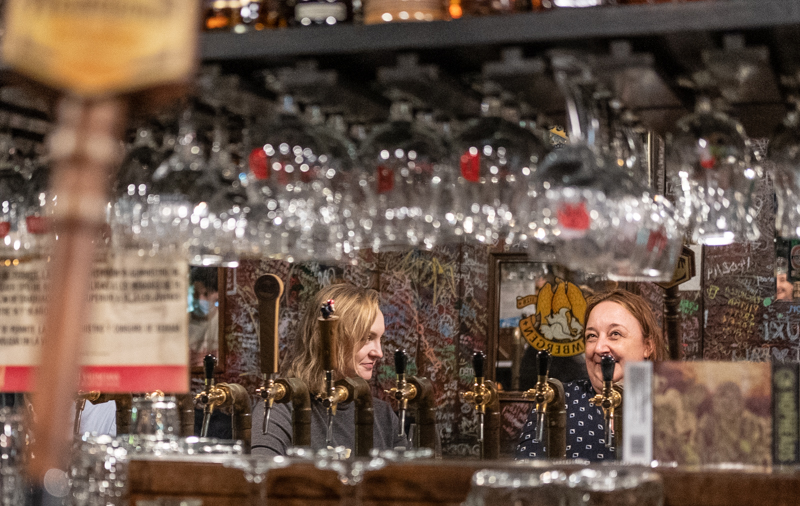 13_10
A more straightforward portrait of Linda: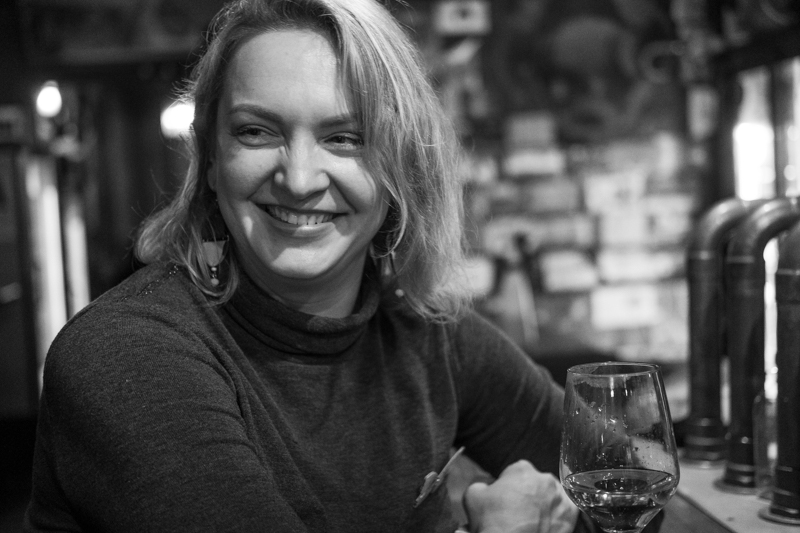 13_11
A study in bokeh: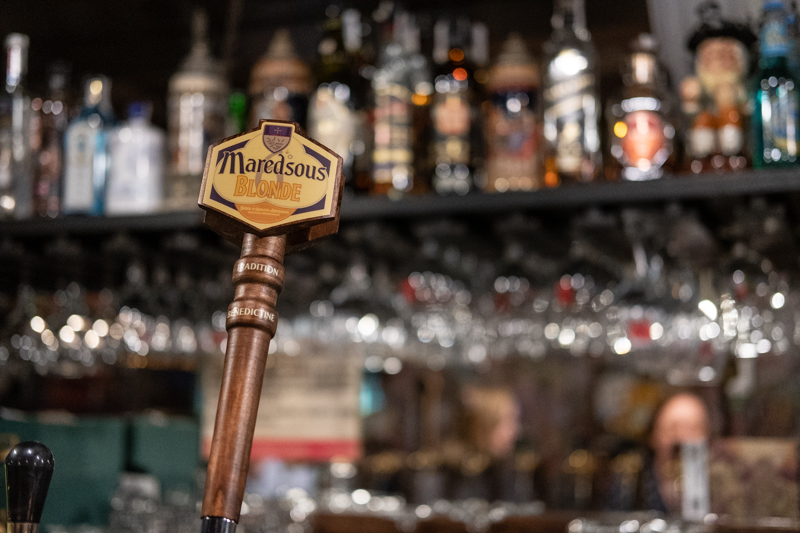 13_12
The next day we finished the meetings, and by coincidence, that evening we had a wine tasting at the office. The presenter was the owner of a local wine shop, and we tasted 5 different Pinot Noir, from New Zealand, Burgundy, California, Australia and Spain. An excellent tasting with good wines and a knowledgeable presenter: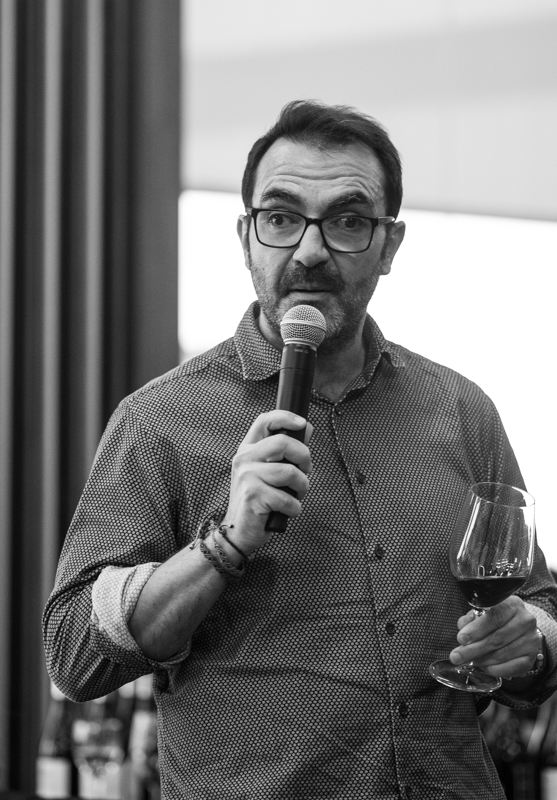 13_13
People listen. These wine tastings are not just about drinking wine, they are about learning too: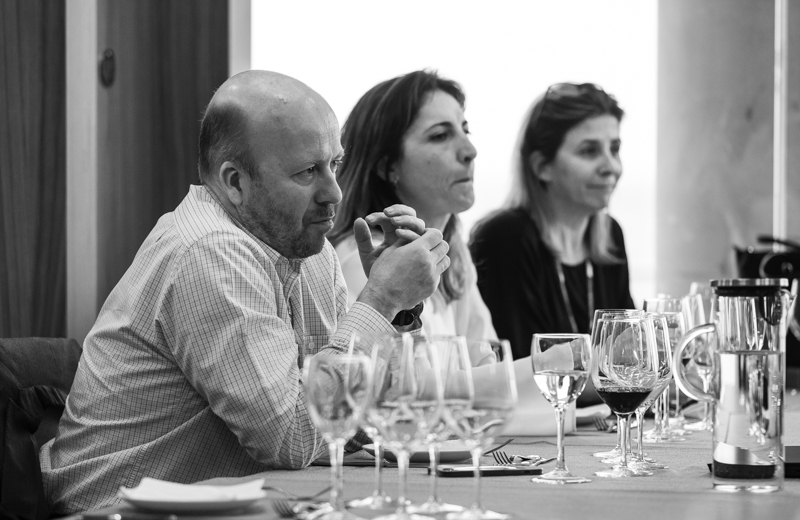 13_14
Joelle, one of our secretaries, applies herself to the task: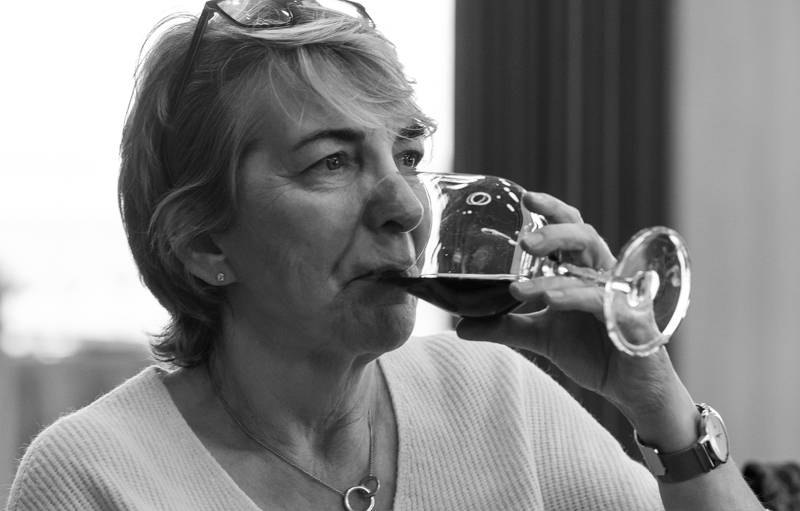 13_15
And then Friday arrived, and another pleasant tradition was resurrected: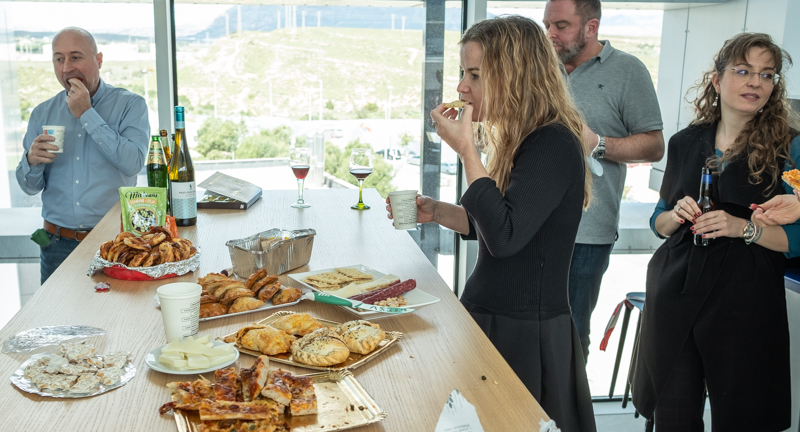 13_16
Pass that wine over here!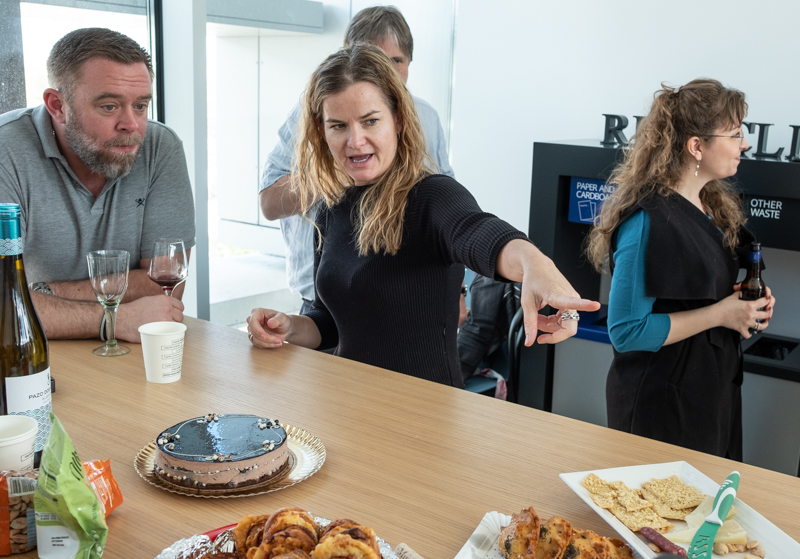 13_17
A Finn and a Swede converse: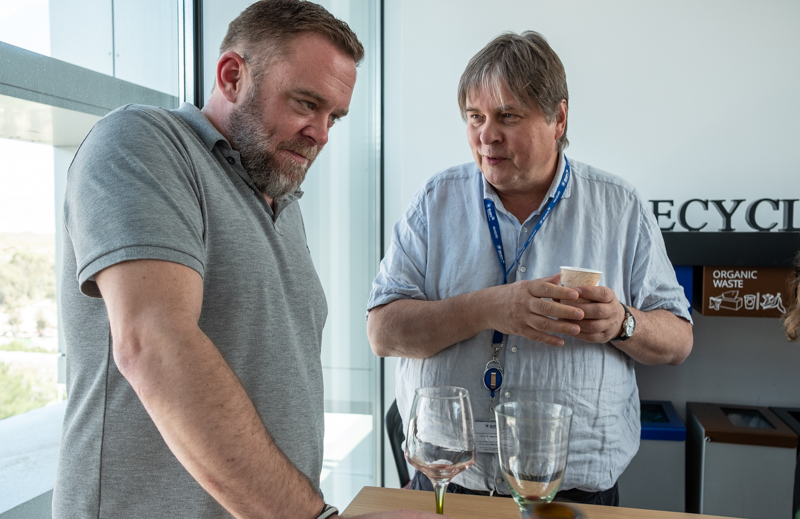 13_18
Lila, a lovely animated Greek lady: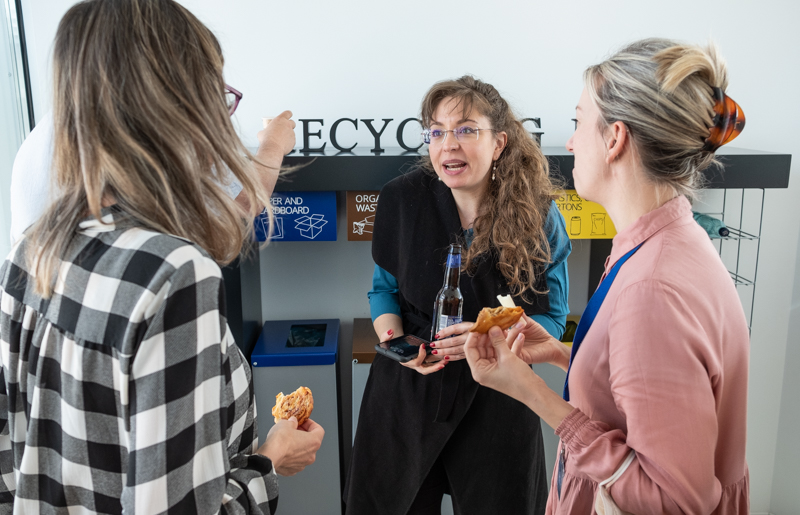 13_19
That evening, I stopped at the supermarket, and as always, I had my little Ricoh GR in the pocket in case there were cute dogs in the vestibule. And there were, not one but two. This cutie was waiting for his human: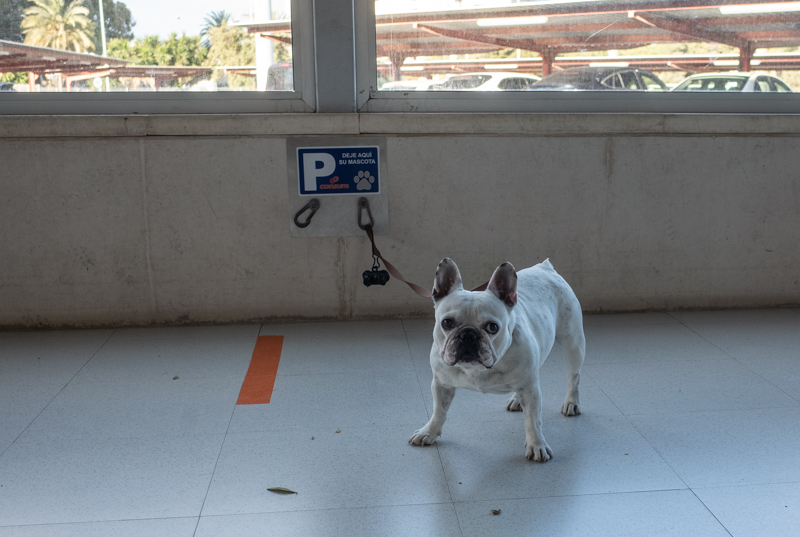 13_20
And this one was waiting WITH his human, presumably on the other human who was inside the store: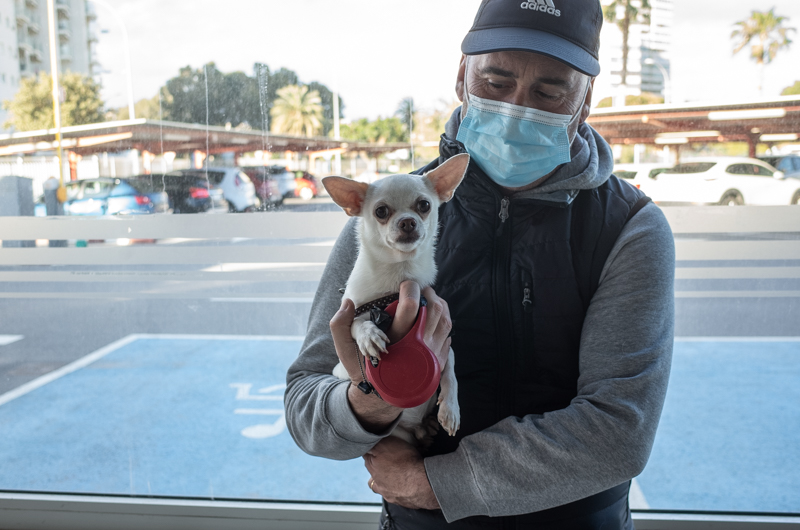 13_21
On Saturday, I did a hard and long 70 km ride on my mountainbike, with the Vía Verde as the highlight. On the way, I saw another beautiful cat: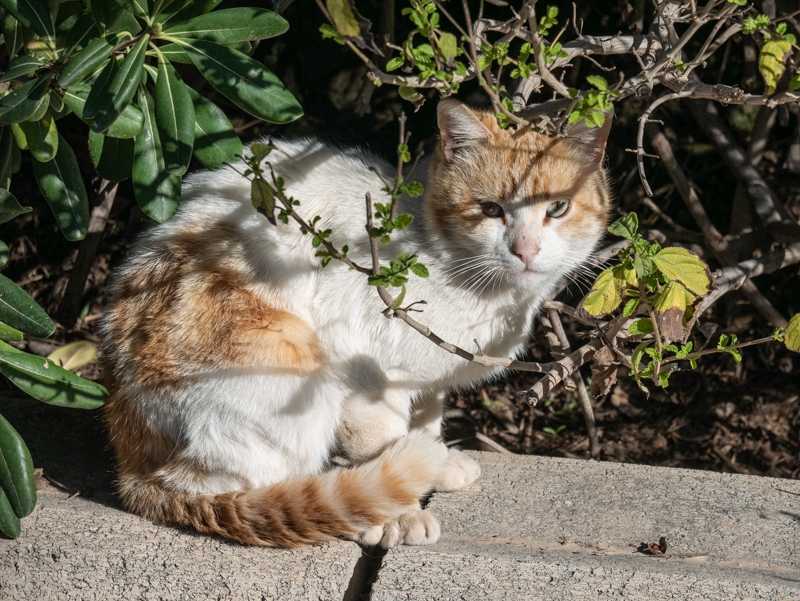 13_22
The 18 km on the Vía Verde (gravel path that used to be a local railway) are pure pleasure because of the landscapes: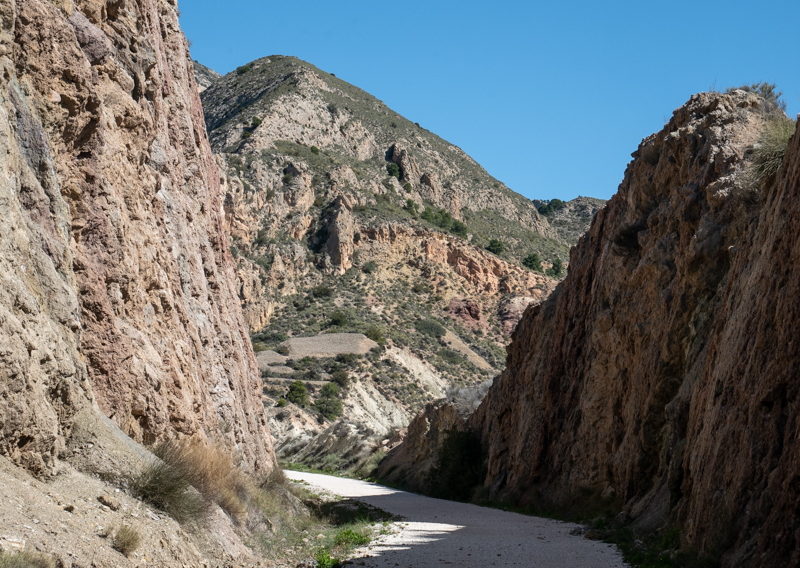 13_23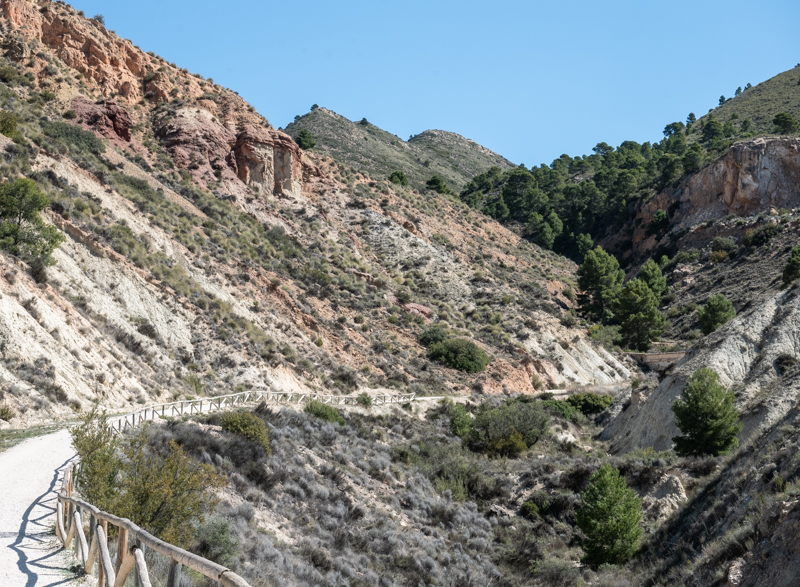 13_24
There are six tunnels along the Vía Verde. Some are short and straight like this one, others are long and curvy and very dark: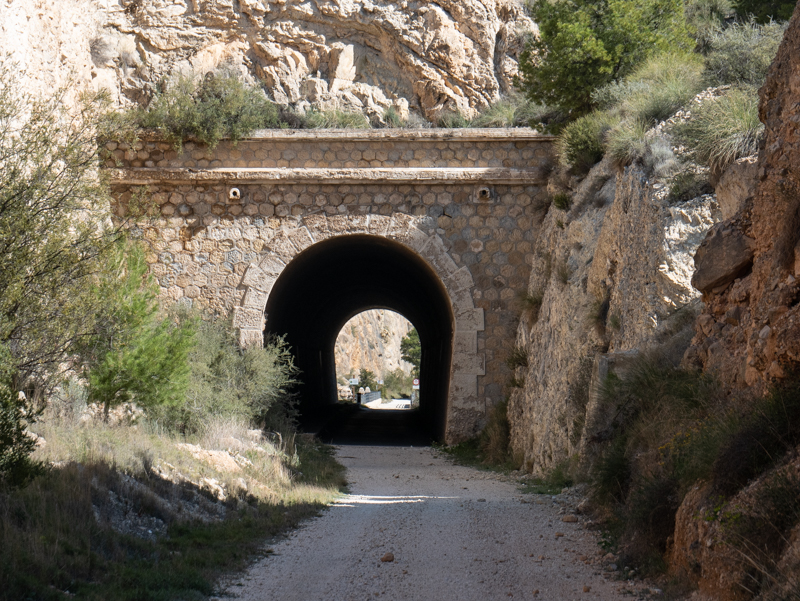 13_25
In some places, the gravel track is close to a regular road, very popular with motorcyclists: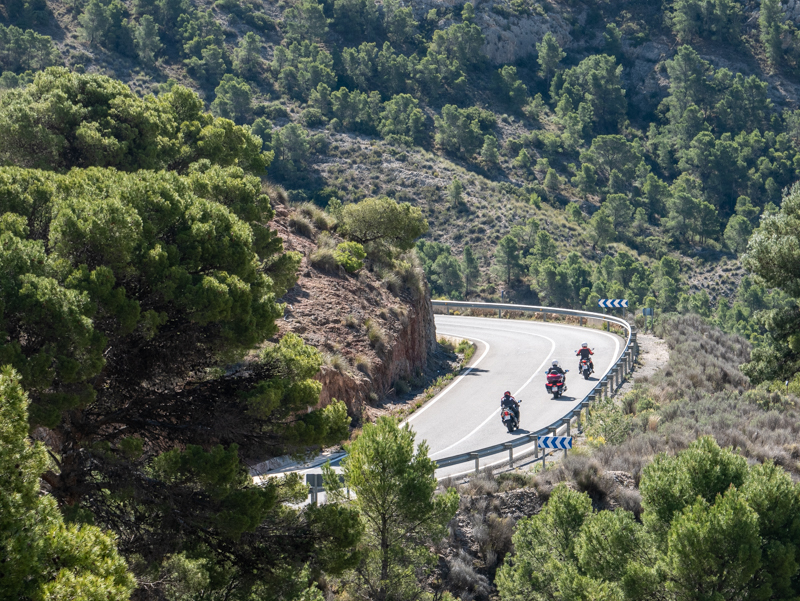 13_26
…and cyclists: