Last Sunday, Lars and I drove down to the town of Santa Pola, about 20 km south of Alicante. It is the only serious fishing town in this area (Alicante's harbour has long ago been taken over by pleasure boat, and the old fish auction hall is now an arts gallery). We went there to photograph fishing boats and some views along the way.
Main
This is the view from Santa Pola lighthouse, a few km outside the town: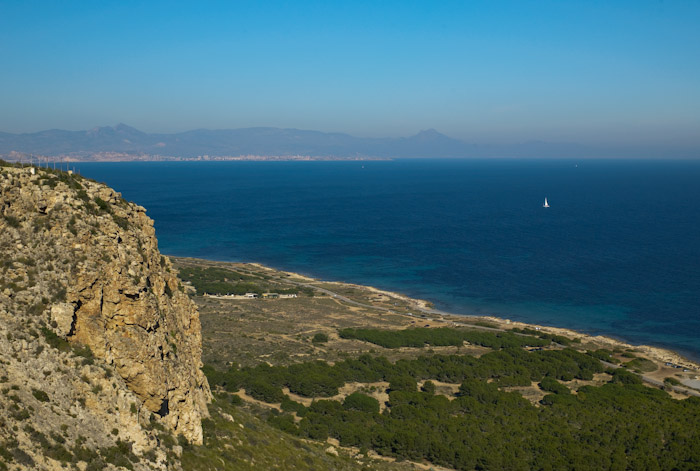 The alternates:
Alternate 1
A Dutch family was also enjoying the view:

Alternate 2
Division of labour on the beach. The husband is fishing, the wife is taping their little dog: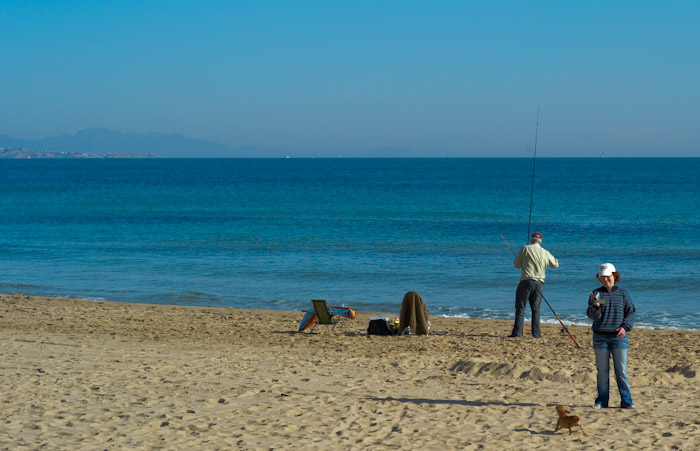 Alternate 3
This is the kind of photography we expected to engage in while looking around Santa Pola: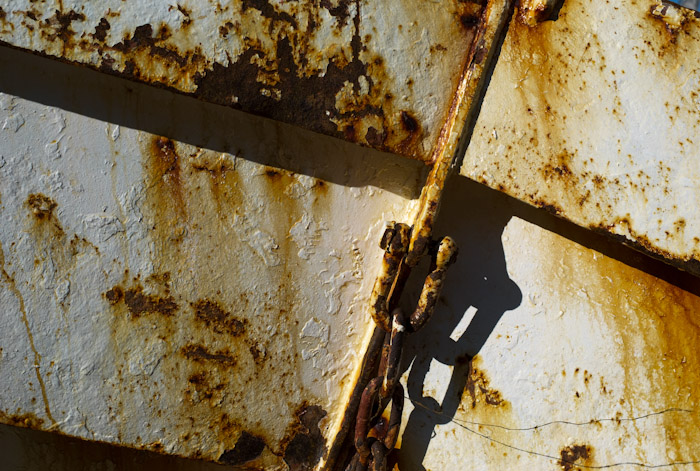 Alternate 4
What we had not counted on is that there was a half-marathon in the town. So we had a look at that. This woman is happy–she is almost done running the 21 km:

Alternate 5
This man looks somewhat more tired, but not too tired to exchange a high-five with a spectator: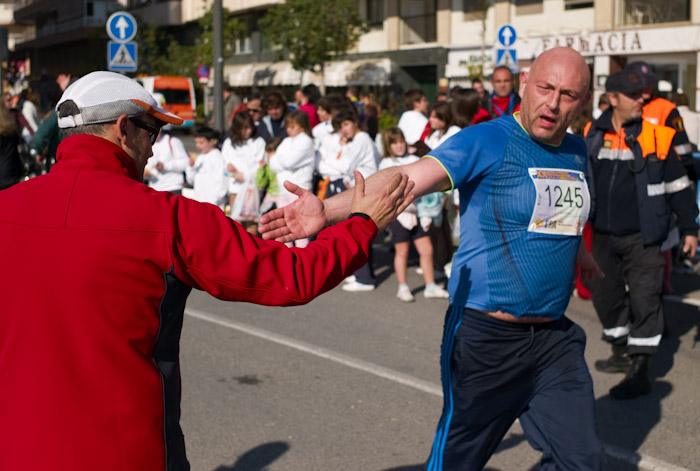 Alternate 6
Afterwards, we drove back to Alicante and had lunch on the esplanade. As often happens in outdoor restaurants, a singer came by. The people at the neighbouring table were taking the old lady out for lunch, and they asked the singer to play a couple of her favourite songs: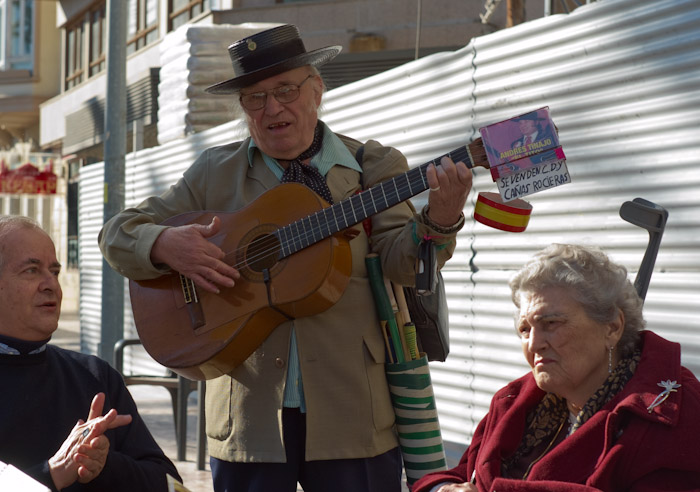 Alternate 7
Satisfied with his tip, the singer moves on: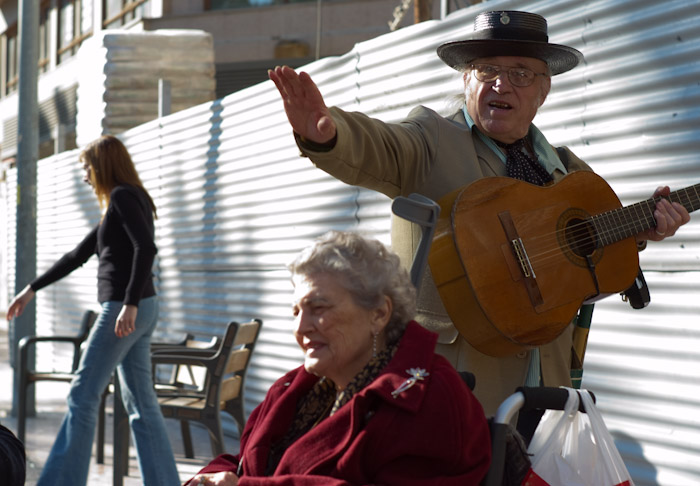 Alternate 8
Tuesday evening there was a wine tasting at the office. During our wine tastings, we always take a break to allow people to look at the art on display in the atrium: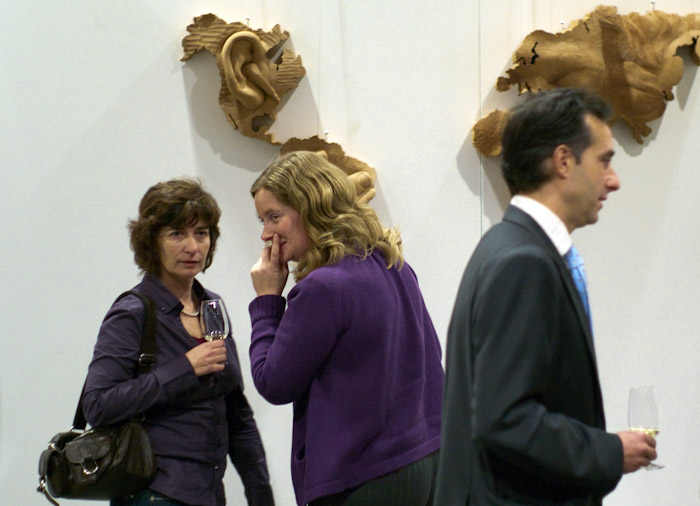 Alternate 9
Thursday at lunchtime I had to investigate tapas restaurants with a couple of my colleagues. This duty fell upon us because our department is having a tapas outing this coming Friday, so we had to scout the places we plan to visit. Here are my colleagues Rosario and João: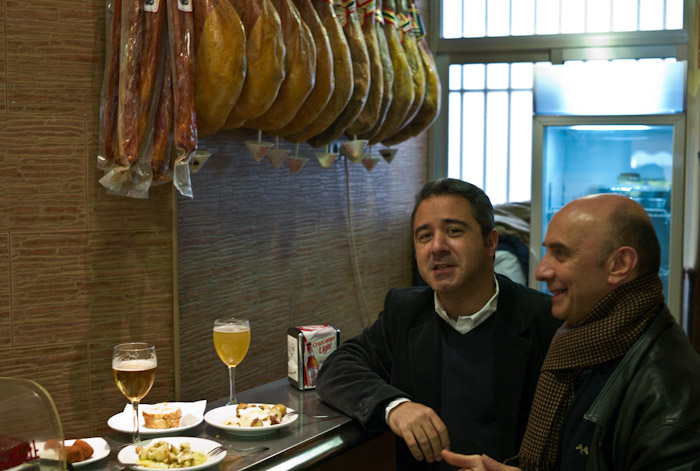 Alternate 10
Tapas on the counter: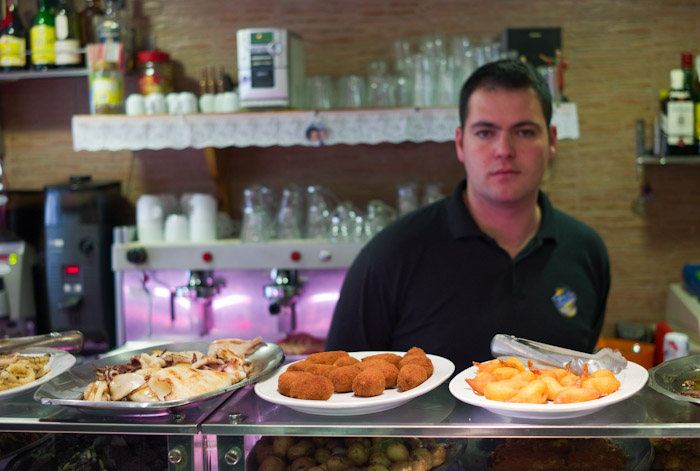 Alternate 11
Restaurant employee eating lunch: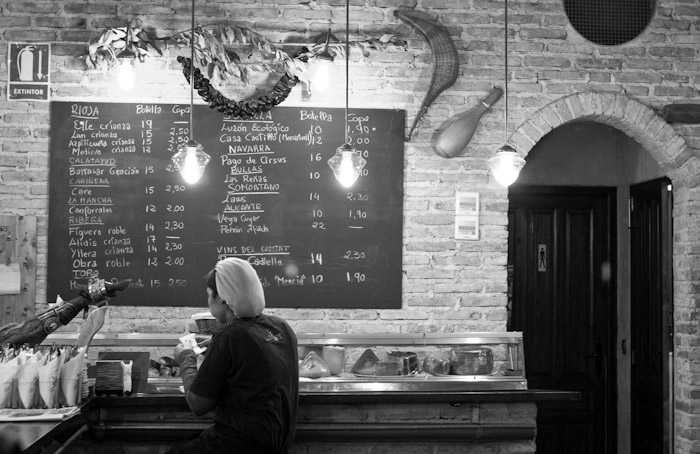 Alternate 12
Man reading the paper: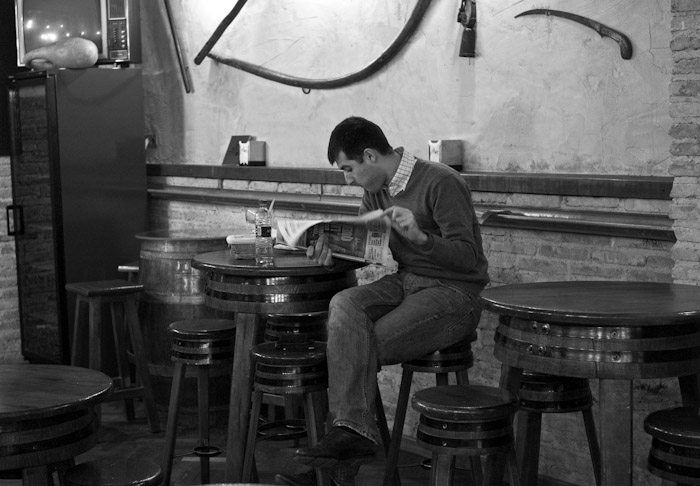 Alternate 13
Woman reading the paper: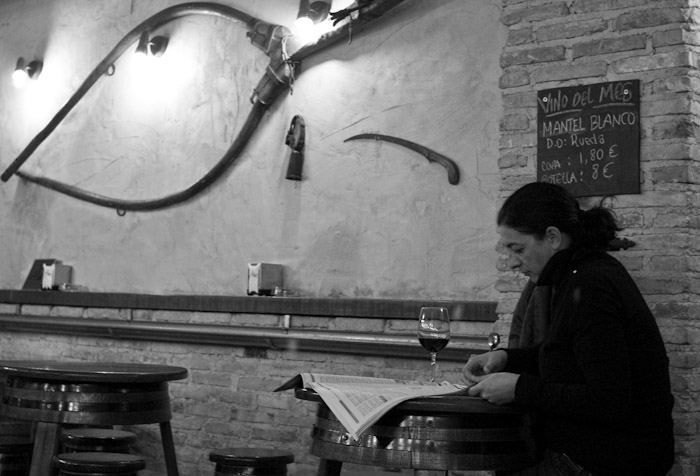 Alternate 14
Something I have never seen before. At this tapas bar, each table has its own beer tap which functions the same way as a dispenser at a petrol station. Very convenient: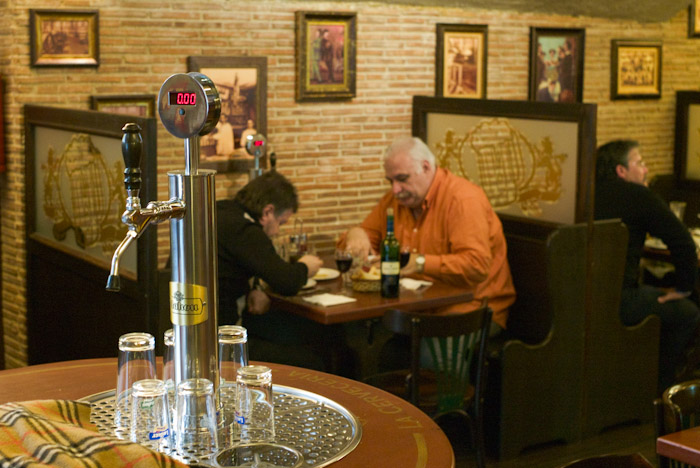 The other big event during the week was Saturday's huge storm that swept over Spain and SW France. I have some pictures of its impact in Alicante here.