The pictures I show for this week form two main parts. The early part of the week was spent in Alicante, doing the usual things. On Thursday afternoon, I flew to Brussels to attend an important meeting at the EC Commission Friday. It was very good to be back in a city where I lived for several years and which I like very much.
But first Alicante.
Main
I go to the Mercado Central almost every Saturday to buy food. Besides the fact that certain foods are better and cheaper than in the supermarkets, it is also a lot more interesting and photogenic. This woman (whom I have photographed before) has got to be the most attractive fishmonger around: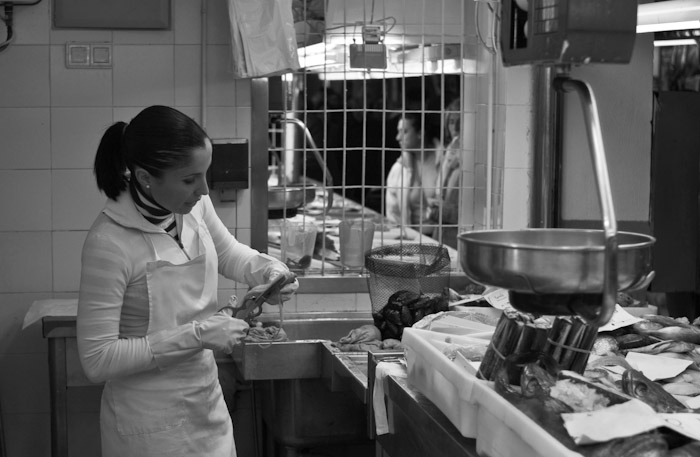 The alternates:
Alternate 1
And she can interact with her customers too: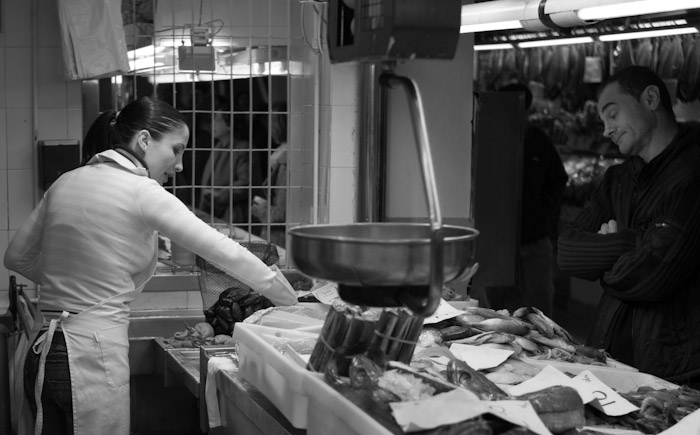 Alternate 2
Lots of signs like this all over the place. I think this plot of land will be for sale for quite a while: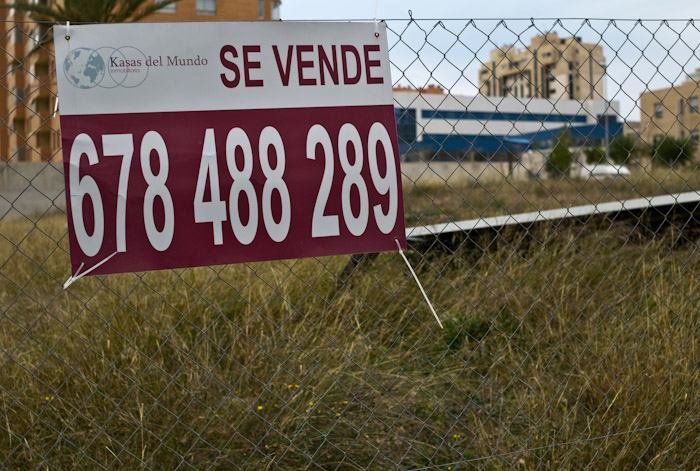 Alternate 3
The sun does not always shine here. Monday night looked like this in the centre of Alicante: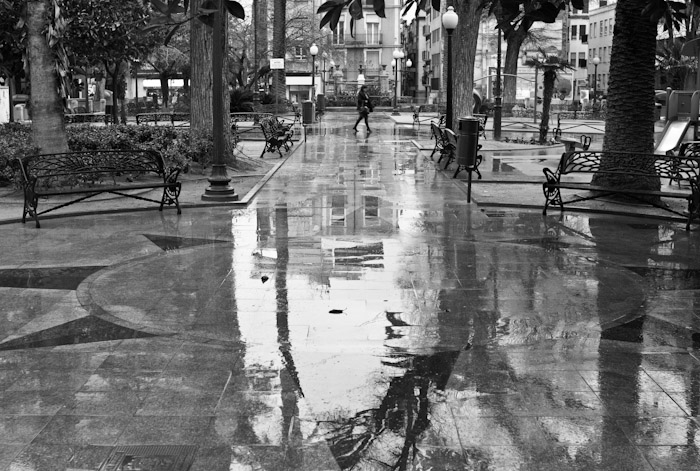 Alternate 4
But by Tuesday afternoon things were back to normal:

Alternate 5
Thursday I took a lunchtime flight to Madrid and then on to Brussels. Just because I am cooped up in a plane does not mean that I do not look for photo opportunities: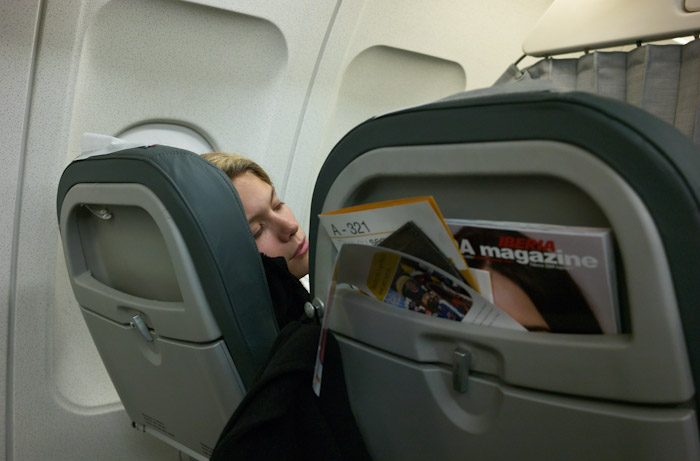 Alternate 6
Friday morning in Brussels. We are walking from our hotel to the Commission, through Parc Leopold: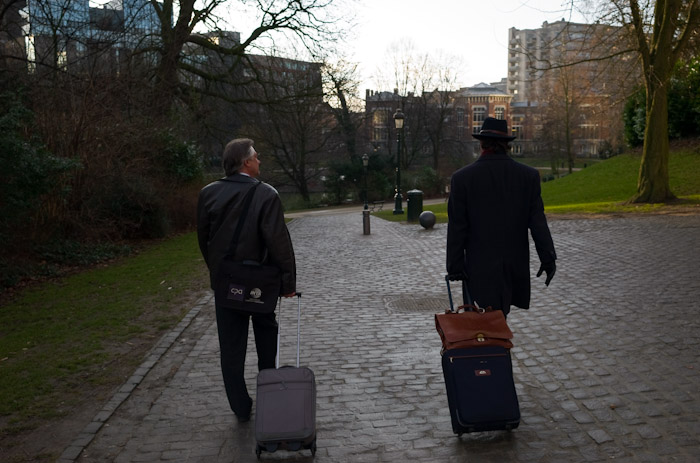 Alternate 7
Friday afternoon. The meeting is over, and I am walking back to the hotel, crossing the courtyard of the European Parliament: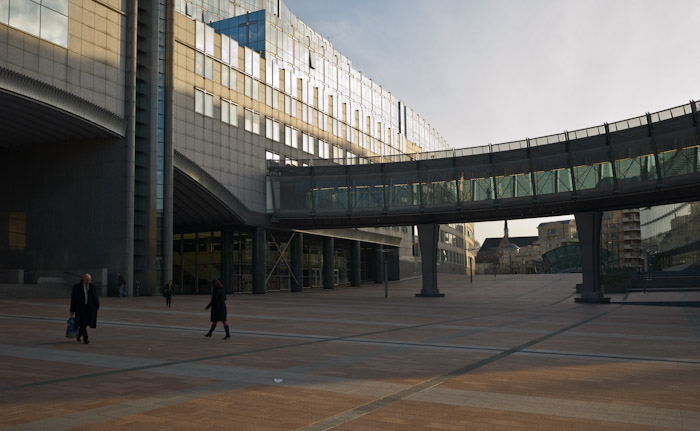 Alternate 8
View of Place du Luxembourg from the Parliament: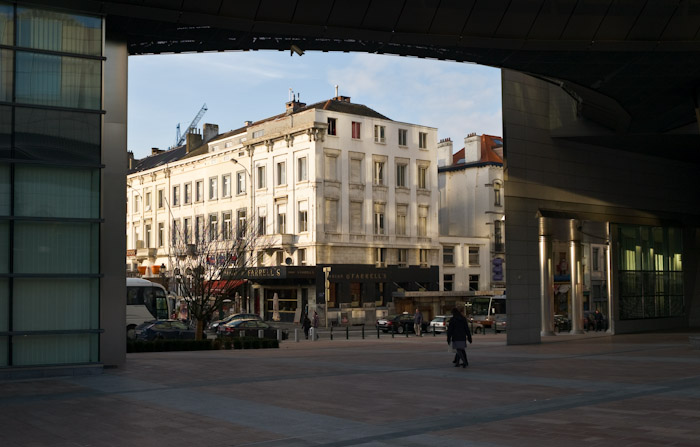 Friday night, I was on my own money, so I moved to a cheaper hotel near Place Ste-Catherine, one of the city's best areas for bars and restaurants, just what is needed on a Friday evening.
Alternate 9
I was in one of my favourite bars in Brussels, the Monk, just snapping randomly. There is both subject and photographer movement, but I still like it: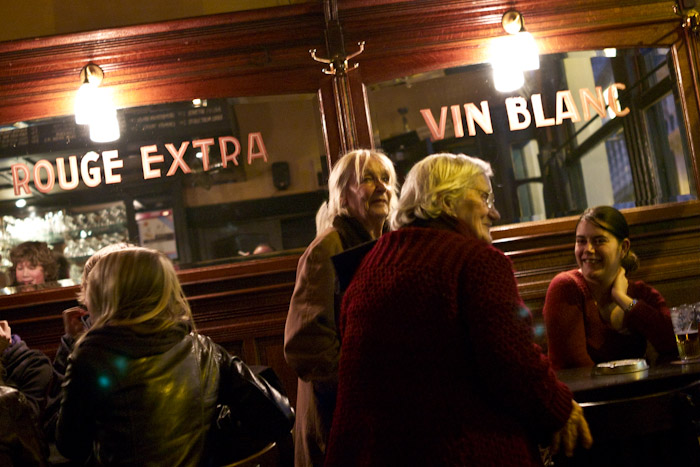 Alternate 10
Looking out onto the square:

Alternate 11
And finally, I was amused by the bartender's T-shirt which says, "Do not feed the pickpockets":