My highlight of the week was a weekend spent in Brussels, attending a dinner given by Viewfinders, the English-language photography club of which I have been a member since some time in the 1990s.
But first, a couple of images from Almere, the town where I live. I was out shopping in the town centre when one of our frequent downpours hit. The Dutch are always prepared for rain…
Main
Rain in colour: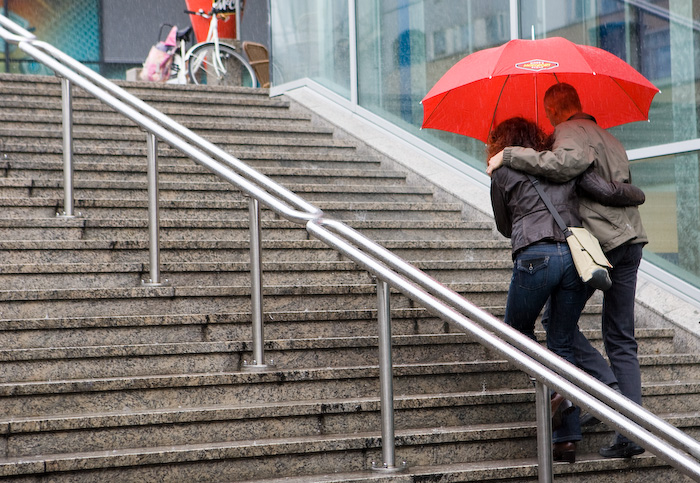 The alternates:
Alternate 1
Rain in black & white: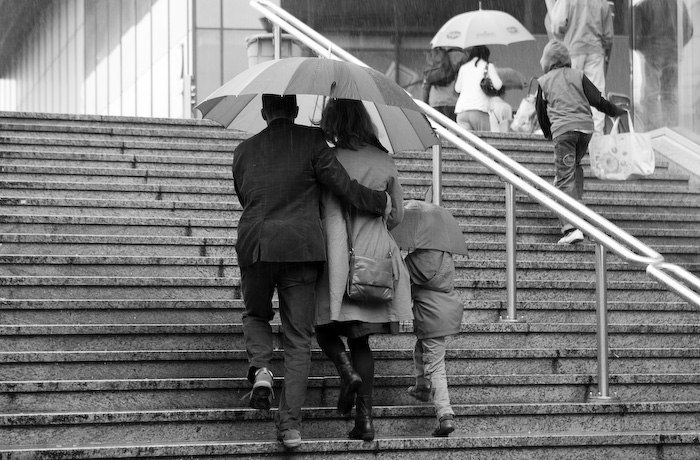 The remaining pictures are from that evening in Brussels. We had dinner at a restaurant on Place Ste-Catherine, one of the nicest neighbourhoods in downtown Brussels, and then moved on to the nearby Monk bar for additional imbibing.
Alternate 2
A rarity–a picture of me, taken by one of my fellow Viewfinders members: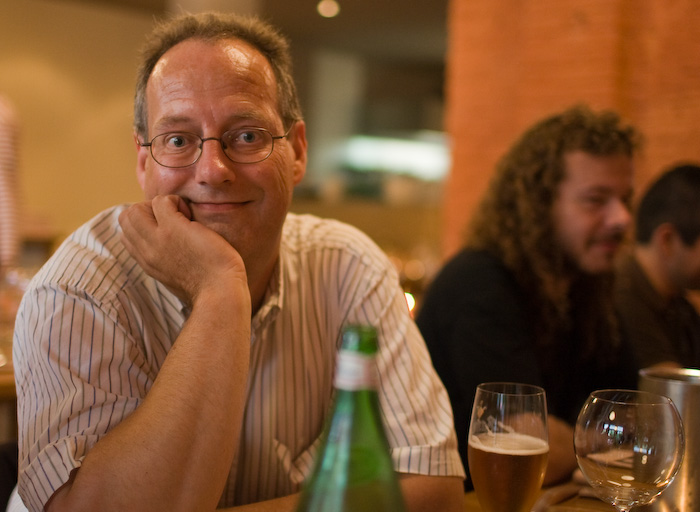 Alternate 3
Paula, my neighbour at the table: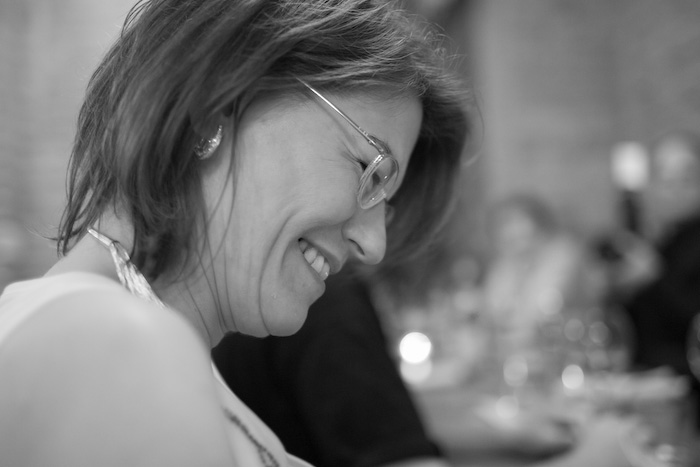 Alternate 4
The waiter discusses menu selection with a customer: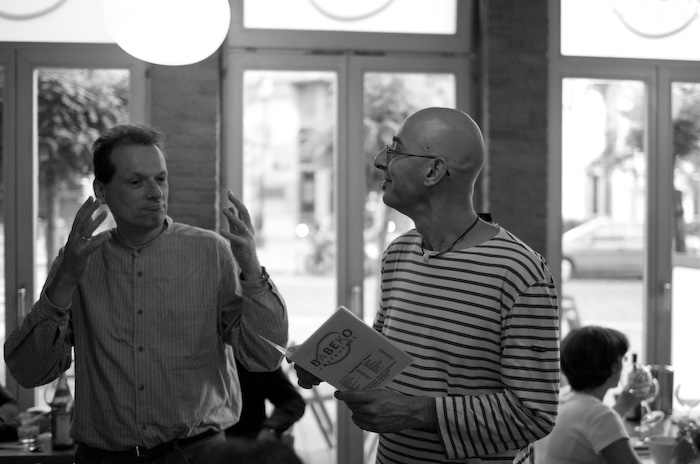 Alternate 5
Conversation at the Monk bar:

Alternate 6
Laughter at the Monk bar: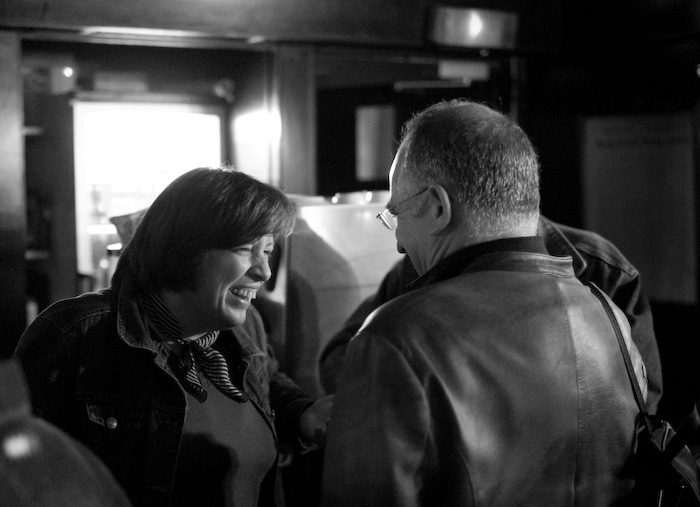 The last two images are also from the Monk bar. A girl at the bar caught my eye; she seemed to be waiting for someone, and that someone did not seem to be appearing…
Alternate 7
Checking her messages: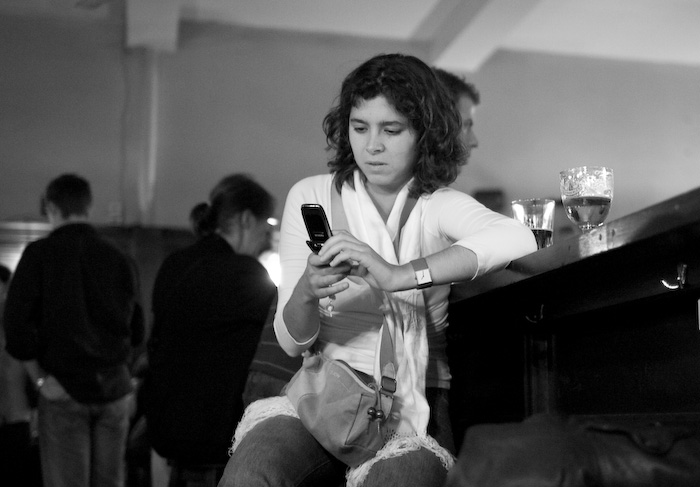 Alternate 8
Just waiting: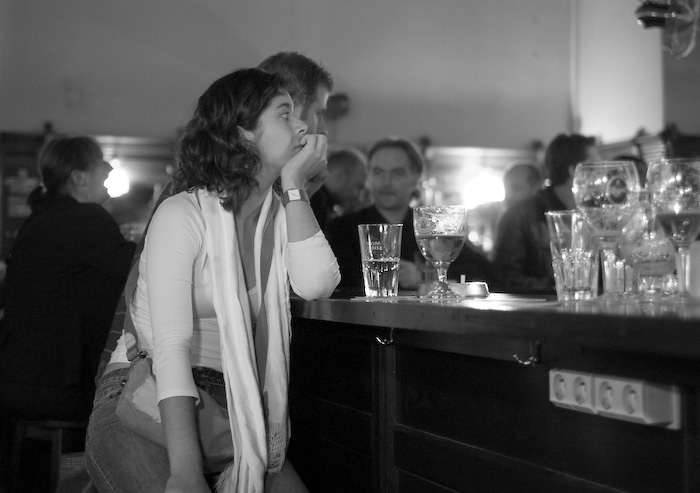 More images from the Brussels evening can be seen here.