The last week of 2016 began on Christmas morning and ended on New Year's Eve. We spent the holidays at home, except for our son, who for the first time in his 27 years was not with us–he spent Christmas in Miami with his girlfriend. And of course the four-legged contingent of the family was also reduced since our kitty Taco passed away in March. So it was a little bitter-sweet this year. But we still had a good week, which I present here chronologically.
53_1
Calle Britannia at dawn on Christmas morning: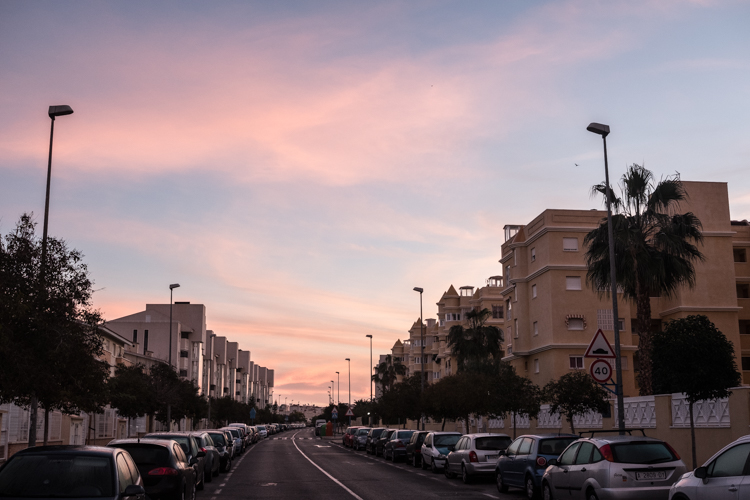 The next four images I group under the theme "abundance" – the simple pleasures of life.
53_2
Our lemon tree is yielding generously this season: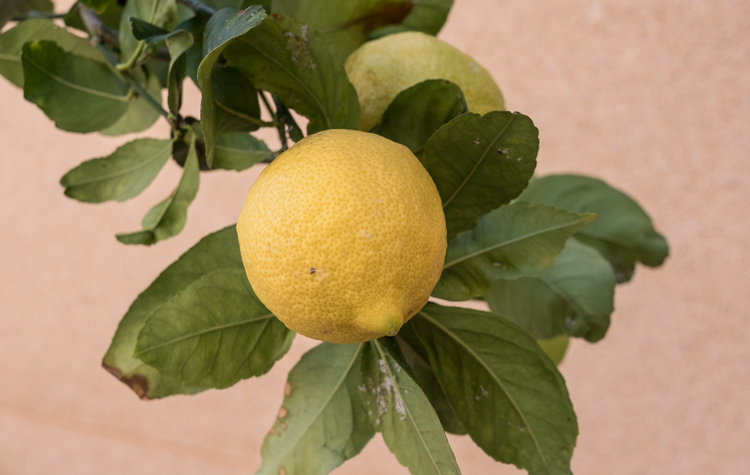 53_3
My wife got a bunch of these from a friend: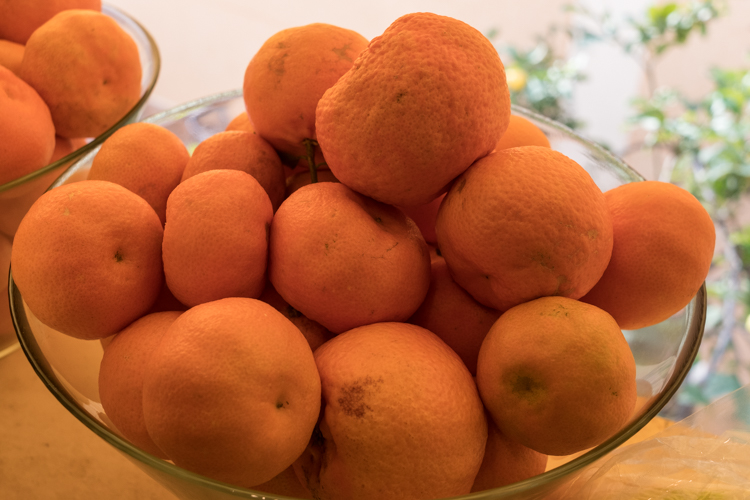 53_4
My wife's almond pie: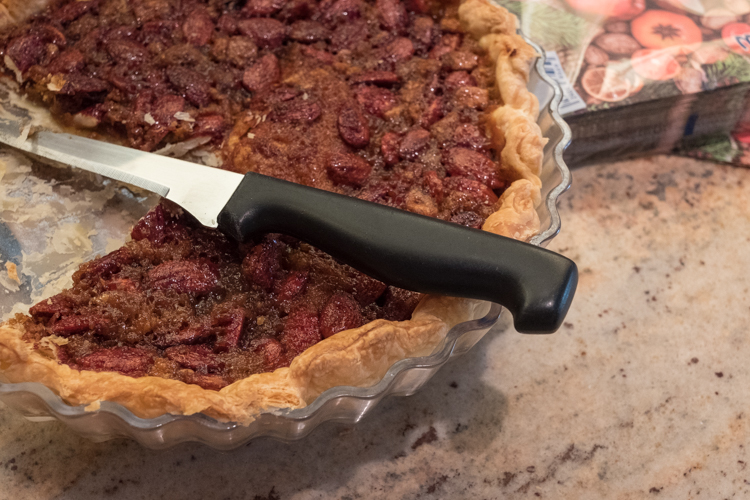 53_5
Cheese made with raw milk is always the best: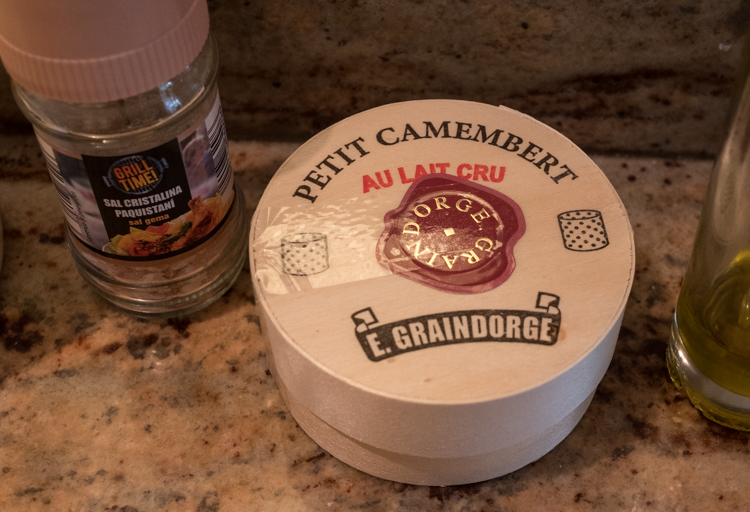 53_6
After breakfast, Monica and Cheeta are ready for the presents: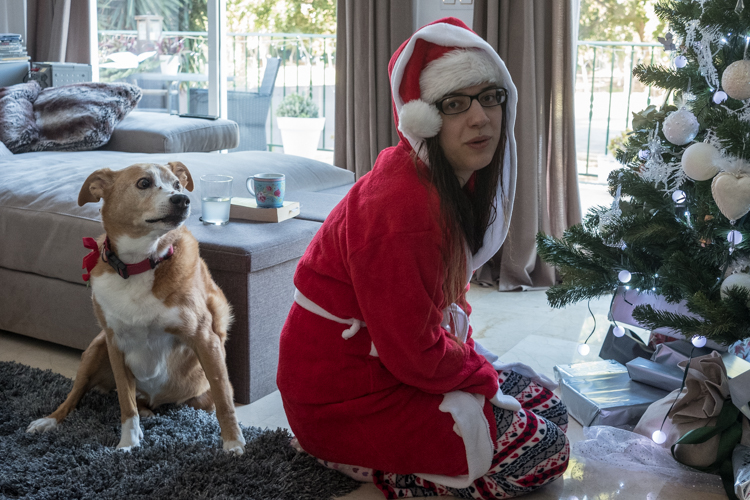 53_7
A wish fulfilled: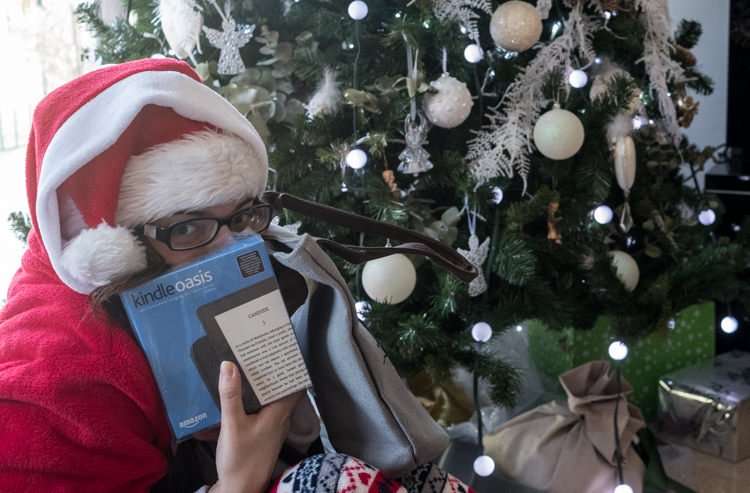 53_8
Opening a present from her brother: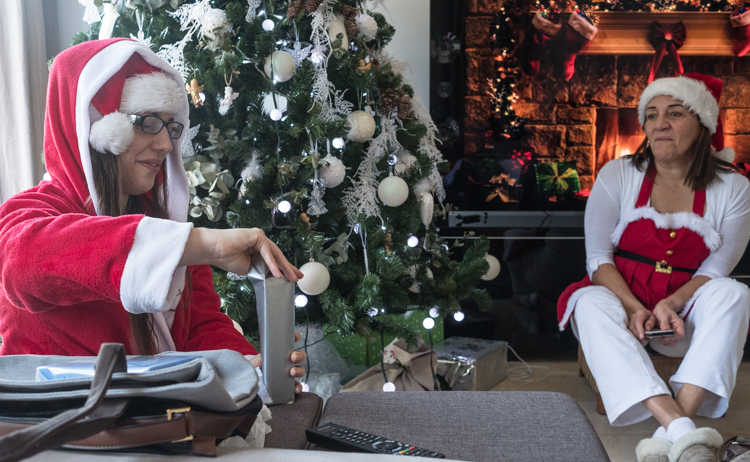 53_9
Moses may be on the other side of the Atlantic but he still arranged for presents for us. A bit of ocean between us is no match for our bonds: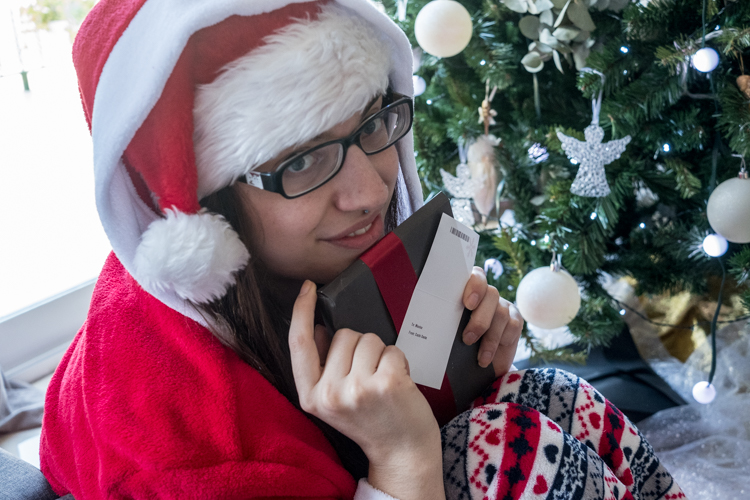 53_10
Majorica is a Spanish jewellery brand, and one of my wife's favourites. Makes Santa's job easier, every time: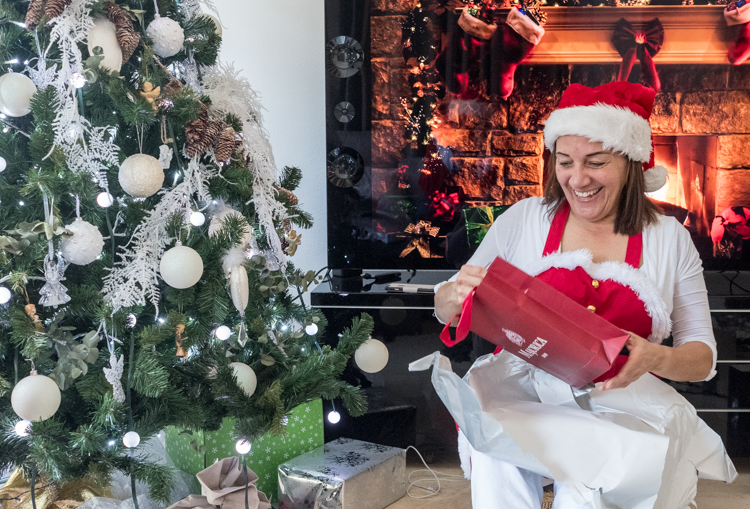 53_11
A present from her son:

53_12
Meanwhile, Cheeta just takes a snooze: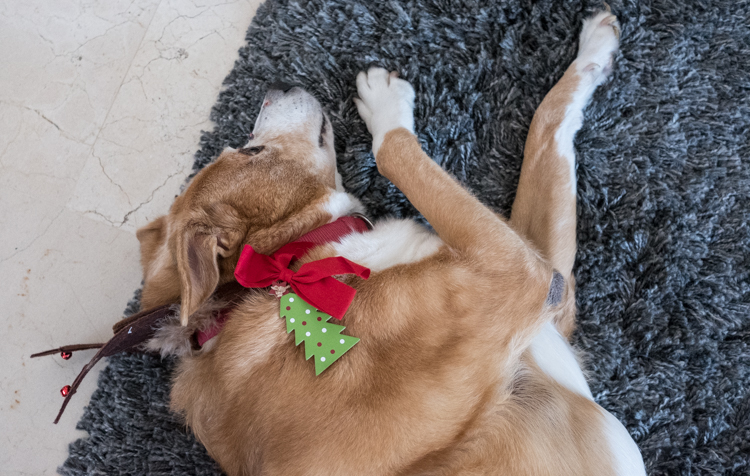 53_13
But then it is her turn: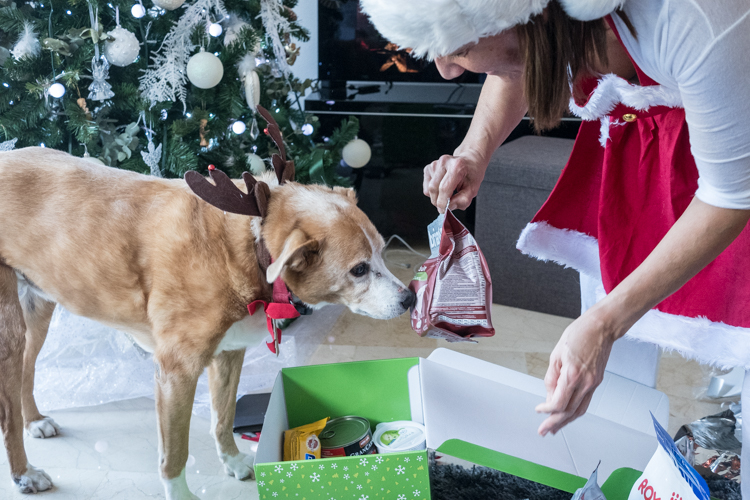 53_14
Cheeta does need assistance opening her presents: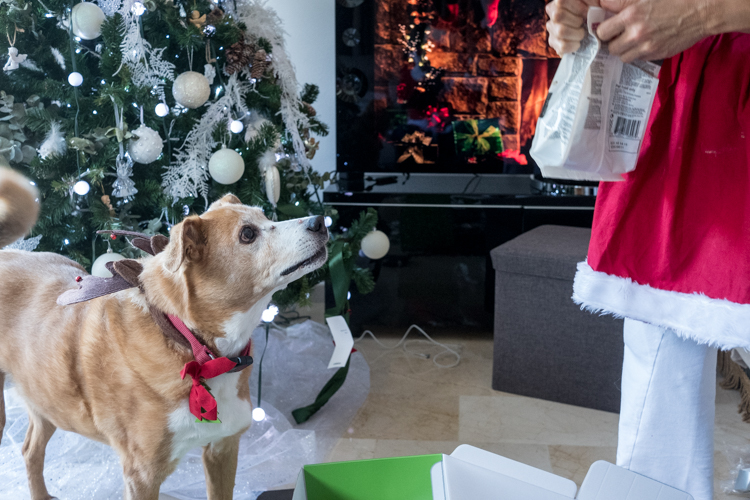 53_15
Getting a taste of her treats: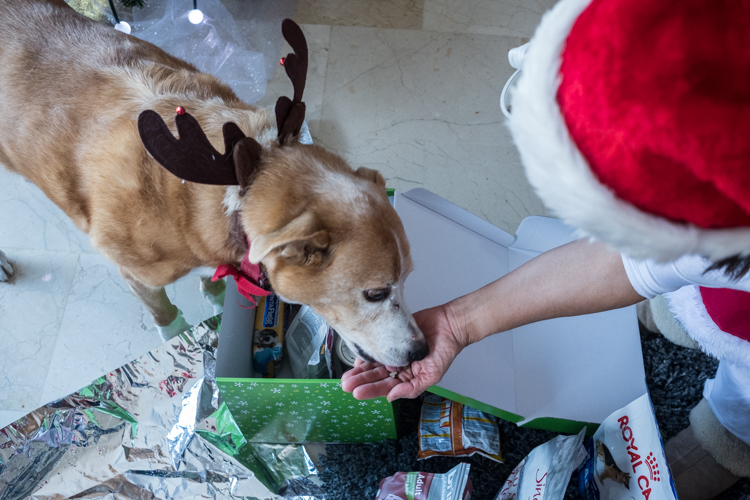 53_16
Looking for more: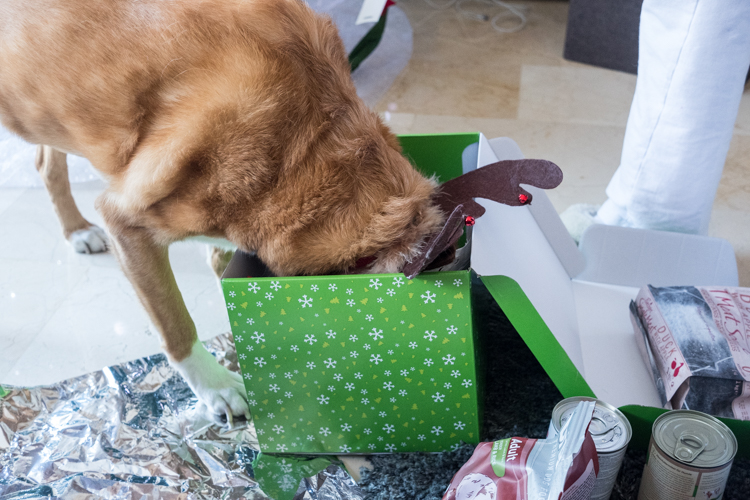 53_17
Once all the presents have been distributed, the official family photo is taken, using a tripod and the self-timer function of the camera: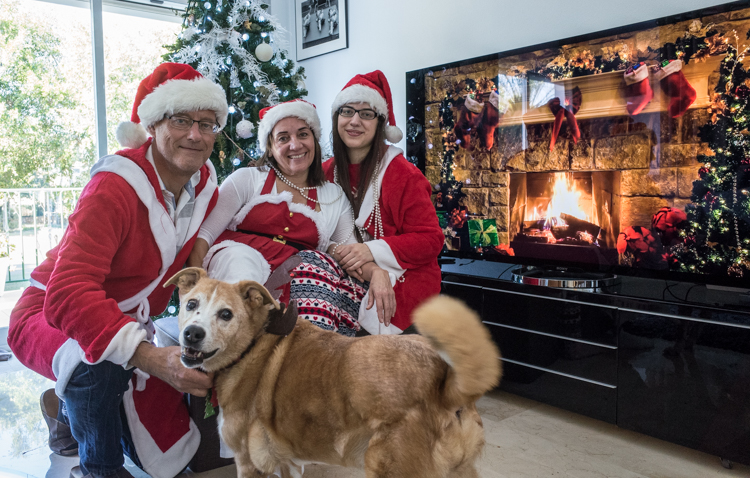 53_18
Of course I also went cycling during the Christmas period, taking advantage of the good weather and made more enjoyable by the light traffic. On the way home from Santa Pola, I came across these paddle surfers: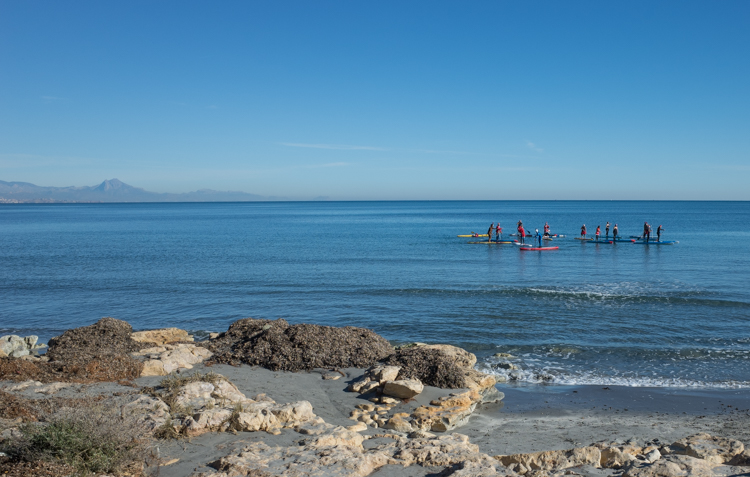 53_19
…and an appropriately dressed photographer on the shore: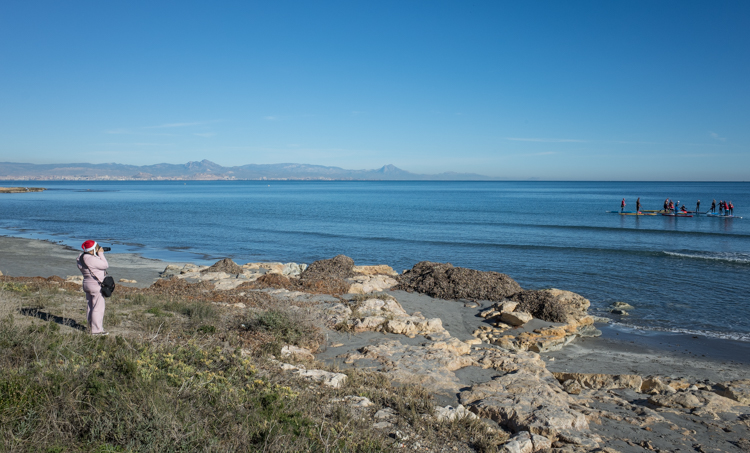 53_20
A reminder of the need to drive carefully, on the road to Aigues: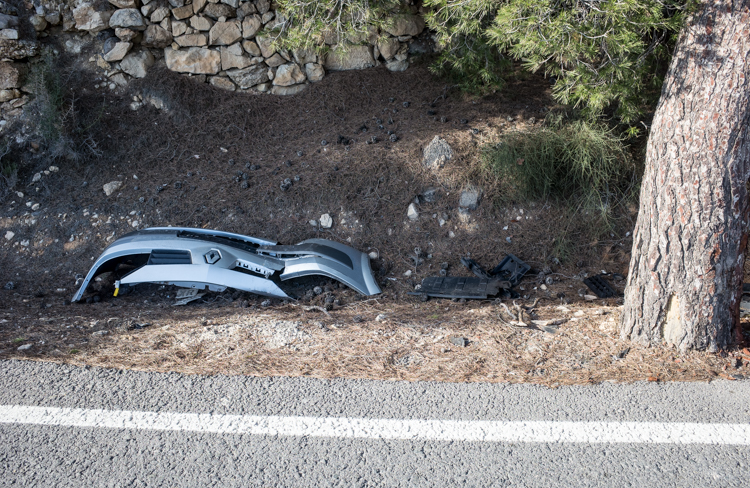 53_21
On Boxing Day, we went downtown to have lunch at a newly opened Thai restaurant and walk around a bit. I posed my two women for this portrait near the parking garage: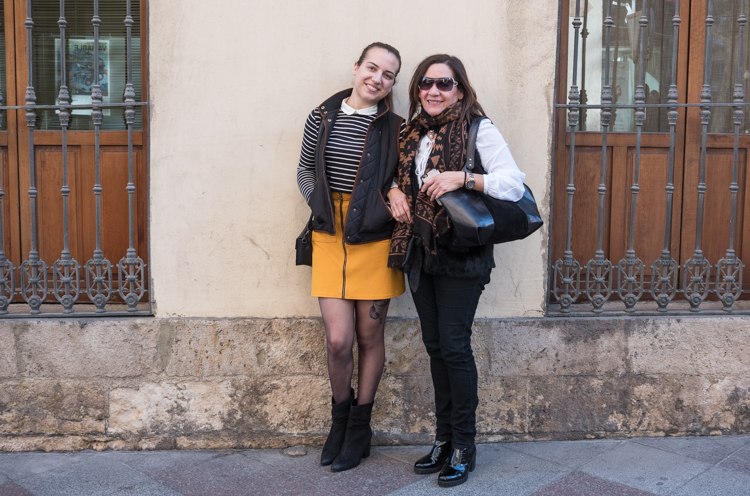 53_22
Love on Plaza Montañeta: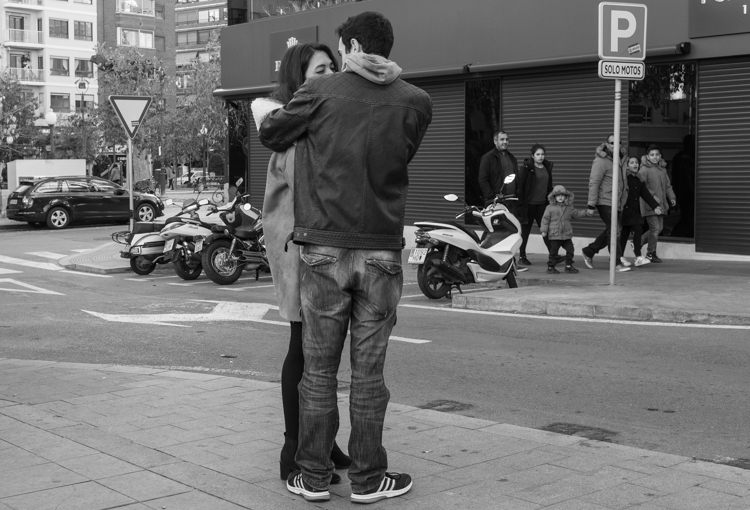 53_23
A slightly cheesy Christmas thingie. For 3 €, you can have your picture taken inside a bubble: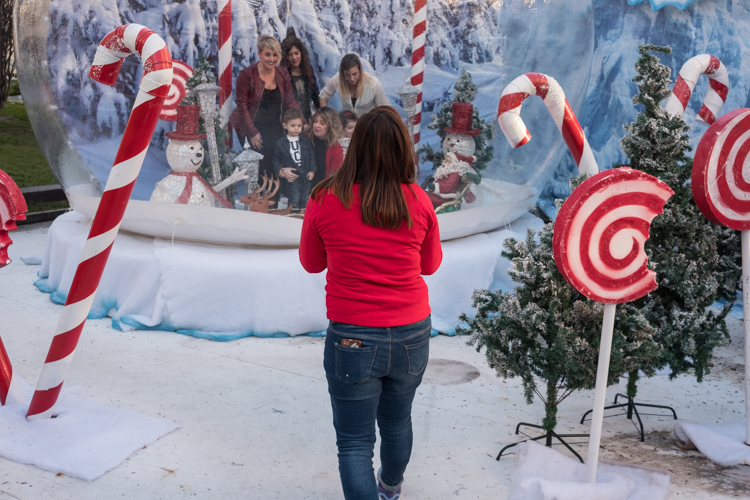 53_24
An employee photobombs the shoot: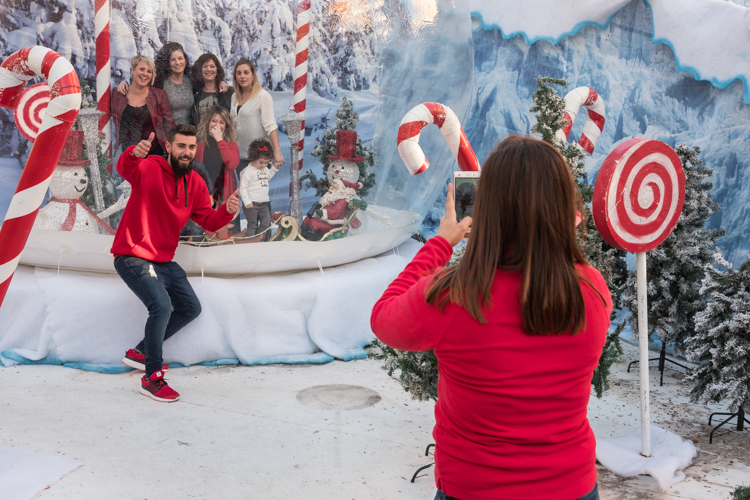 53_25
After lunch, we went for dessert at Canada Coffee. As the name implies, it is a café owned by two Canadian guys. The coffee is great, and they have many vegan cupcakes and pastries, so Monica is always happy there: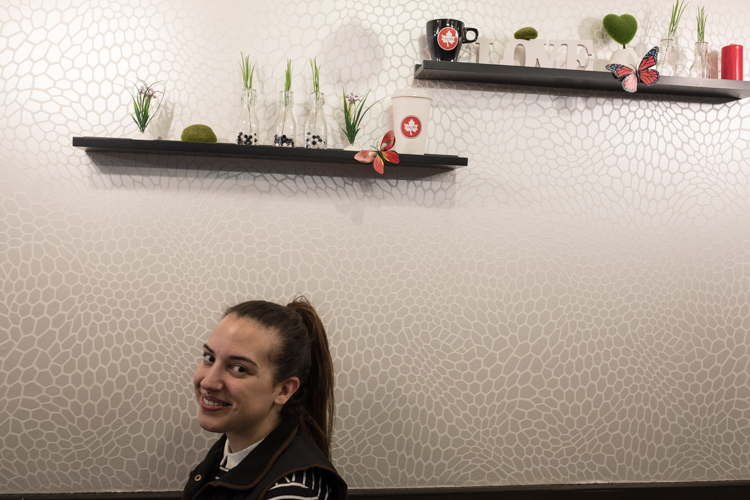 53_26
The counter at Canada Coffee: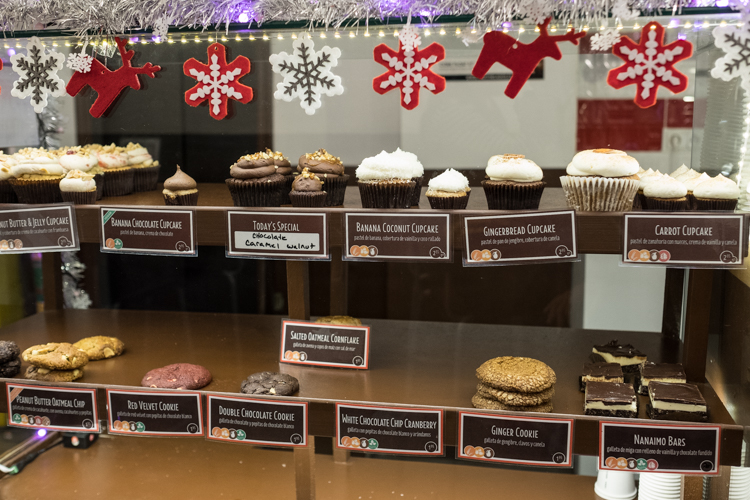 53_27
A vegan cupcake, along with the signalling device used to indicate that the coffee you have ordered is ready: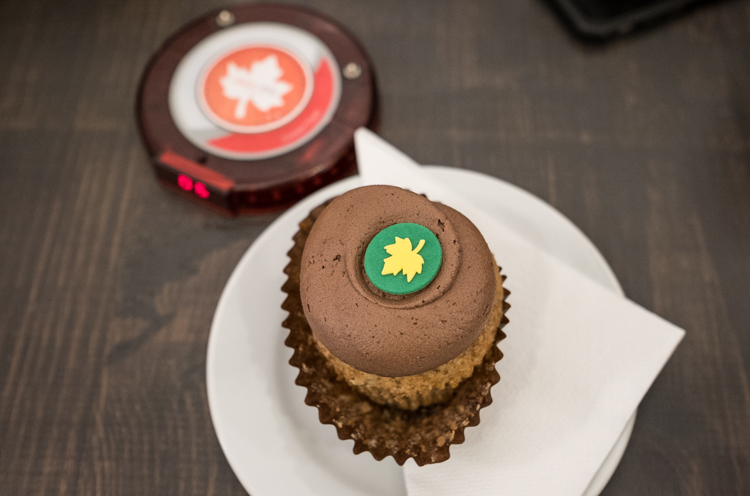 53_28
The next day I cycled up to Aigues and took in this scene in front of the town's church: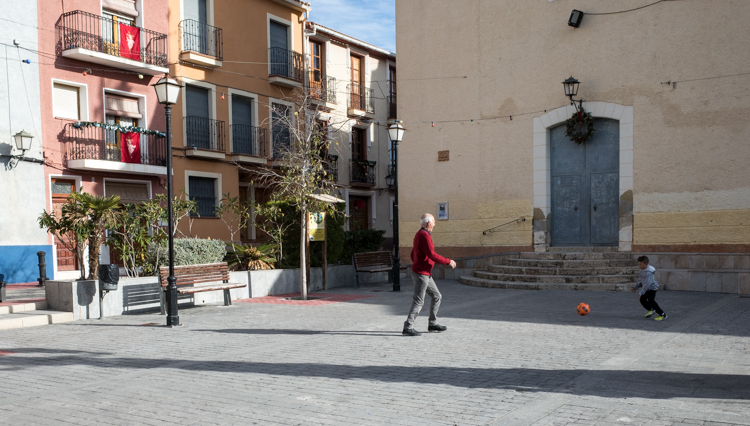 53_29
People in Aigues decorate their windows and balconies for Christmas: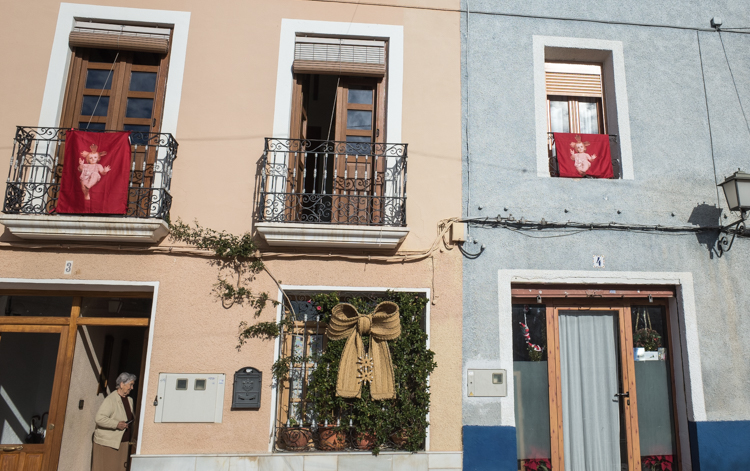 The next three images are from my kitchen, cooking a vegan dinner, something I always enjoy even though I am an omnivore myself.
53_30
Pickled red onions, recipe from a Danish vegan blogger, Månebarnet ("moon child"):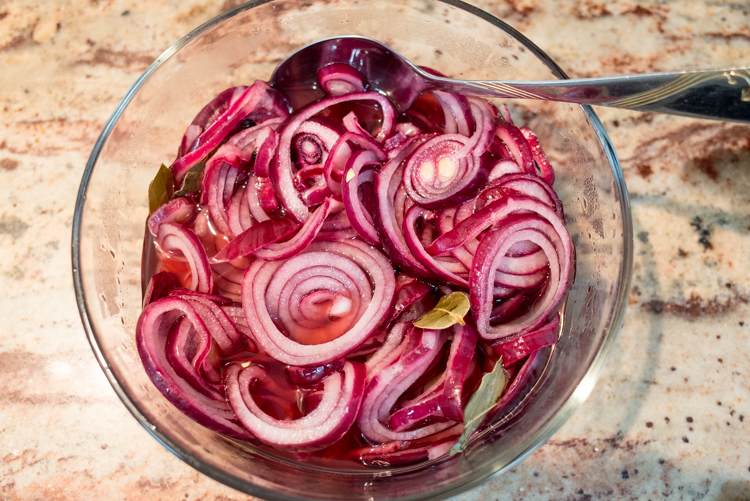 53_31
Roasted cauliflower in tomato sauce, recipe from Jamie Oliver: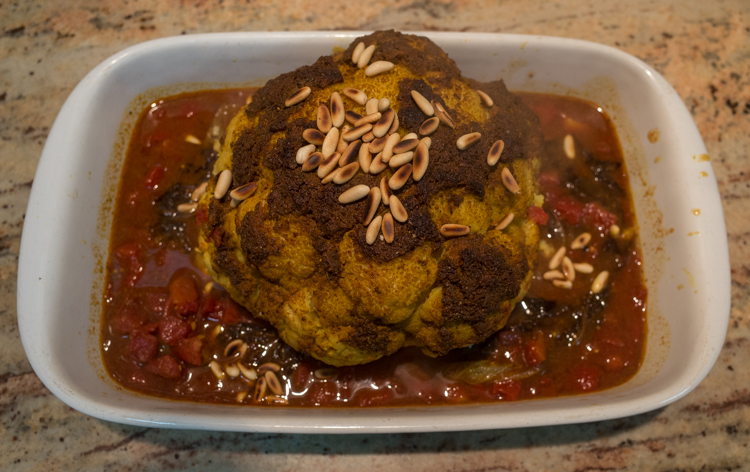 53_32
Frikadeller, recipe from another Danish blog, Plantepusherne (the Plant Pushers):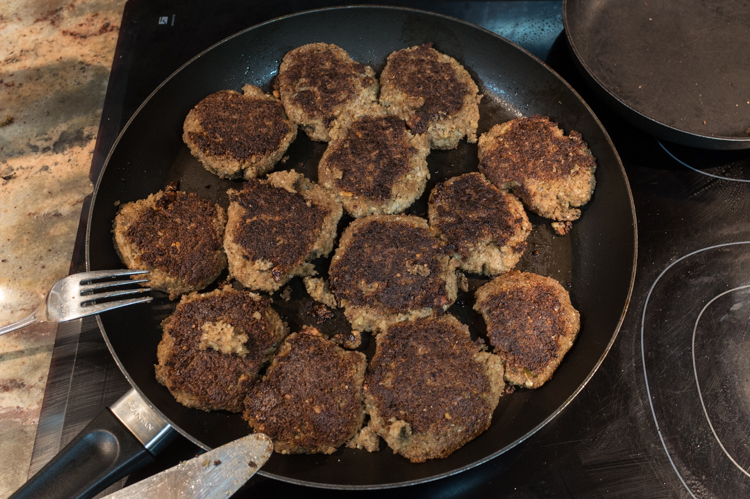 On the 28th, I received a new lens, the 2.8/90mm Fuji. I proceeded to test it, not by taking pictures of newspapers taped to a wall or test charts, but simply by using it to take pictures.
53_33
The view of the mountains from my roof: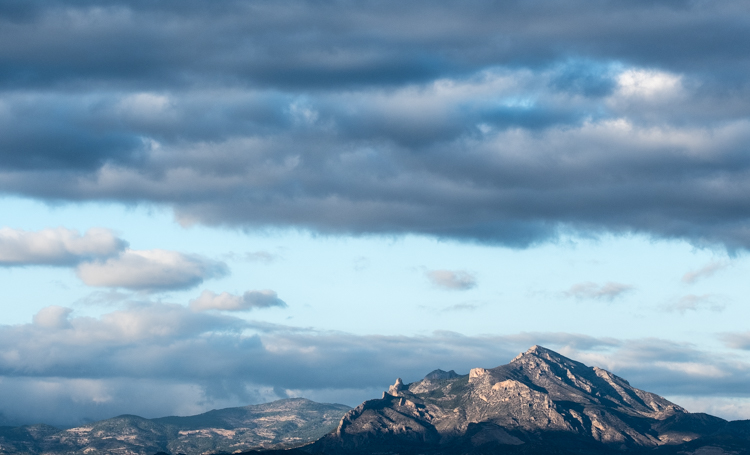 53_34
My beloved doggie's face, close-up: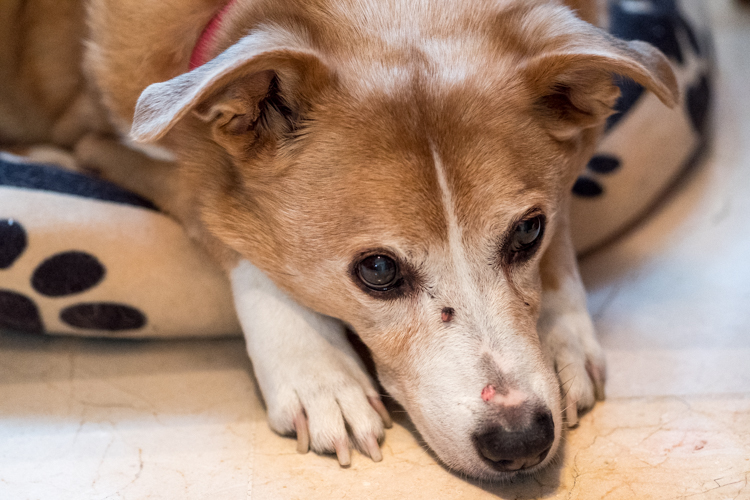 53_35
I drove to El Campello to take a walk around the harbour and check on the cats living there: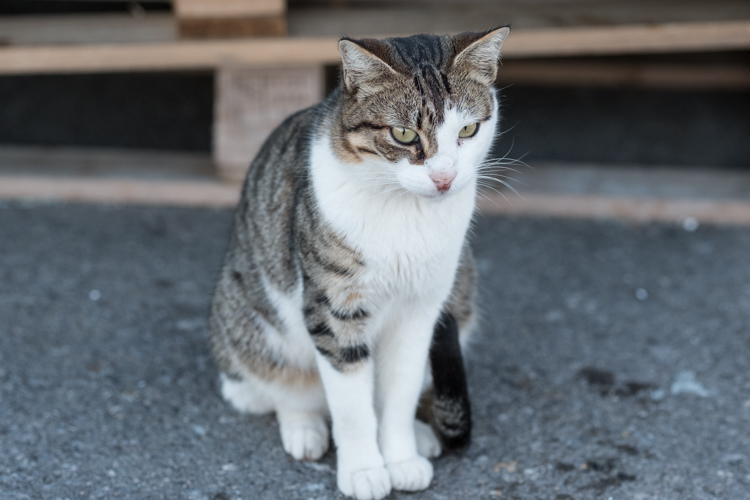 53_36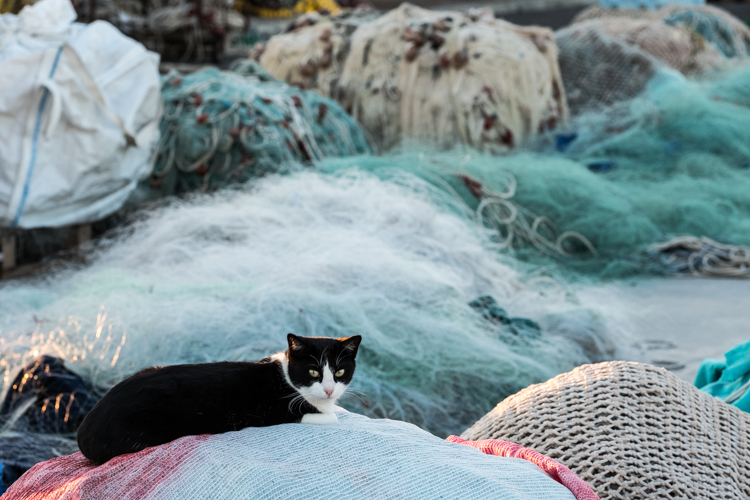 53_37
This is why the cats thrive there: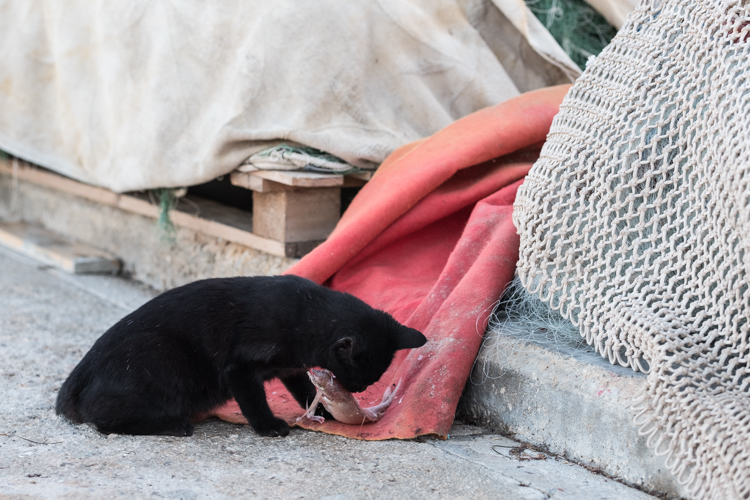 53_38
Nets: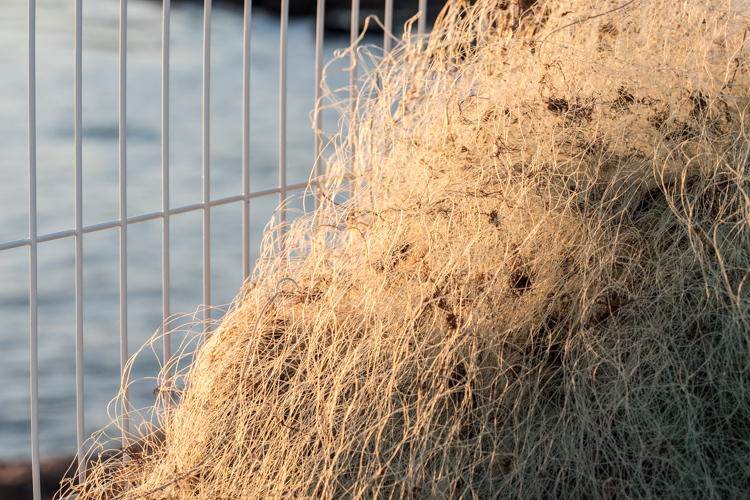 53_39
Inside the fish auction house, El Campello: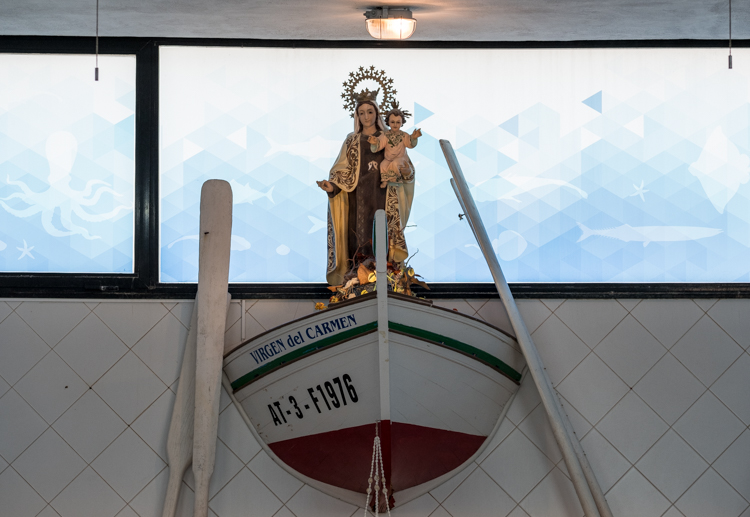 53_40
The pleasure boats, El Campello: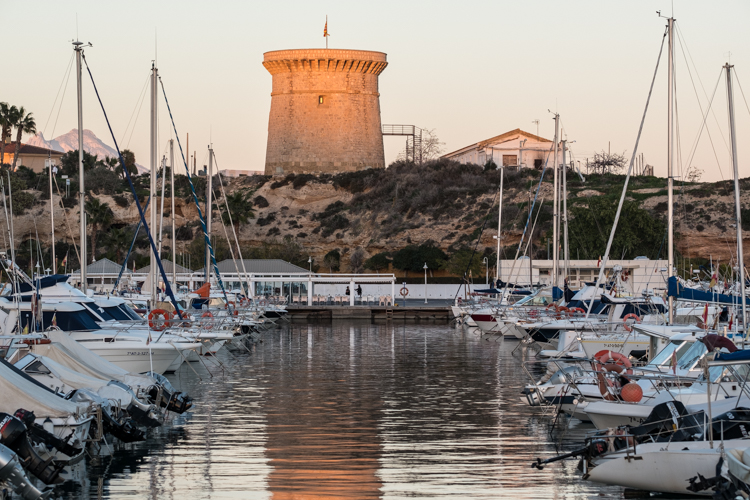 Based on this evidence, I conclude that the 90mm is an excellent lens.
53_41
My wife did some online shopping to replenish our whisky altar: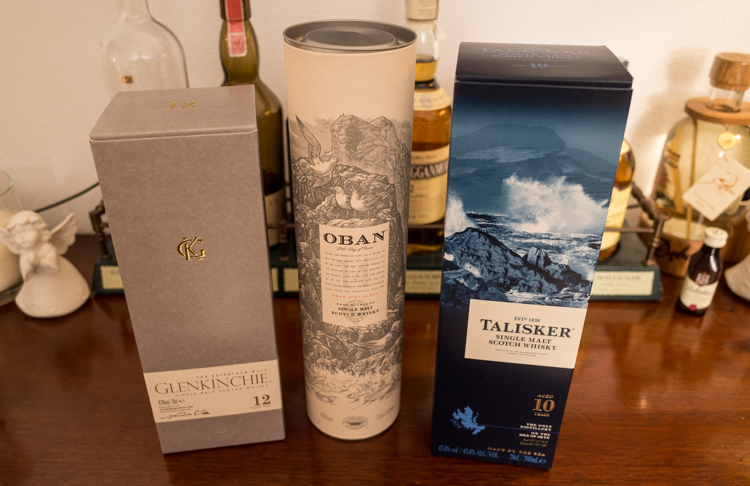 53_42
The last day of 2016 started in the usual manner, by walking Cheeta. We were being watched: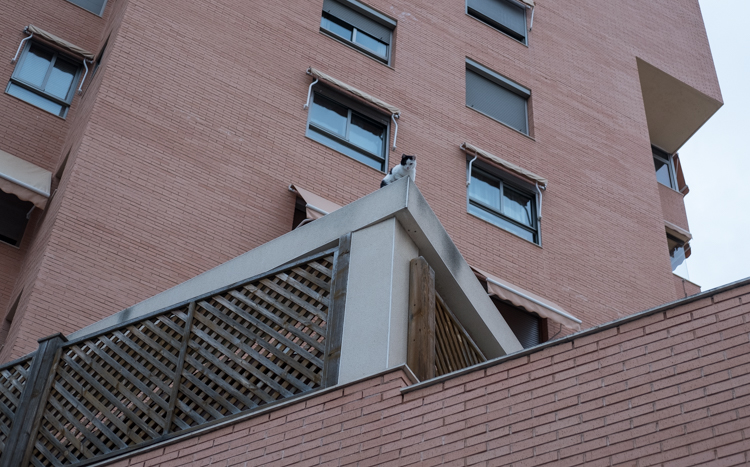 53_43
Then I did my bike ride, had lunch, and went to the park to hang another ribbon on the pet memorial tree: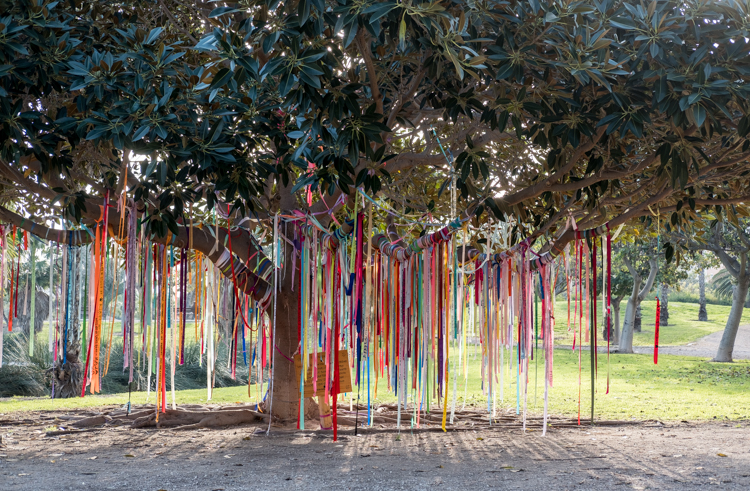 53_44
Our beloved kitty is gone but he is indeed forever in our hearts: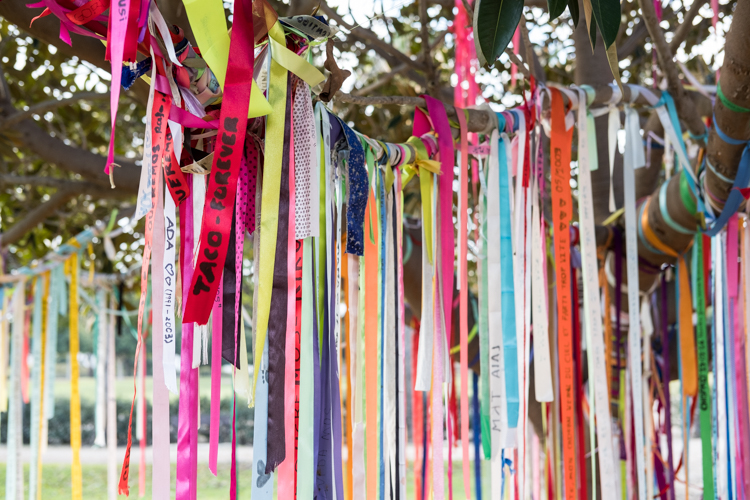 53_45
And in the evening, we said goodbye to 2016 in the company of good friends: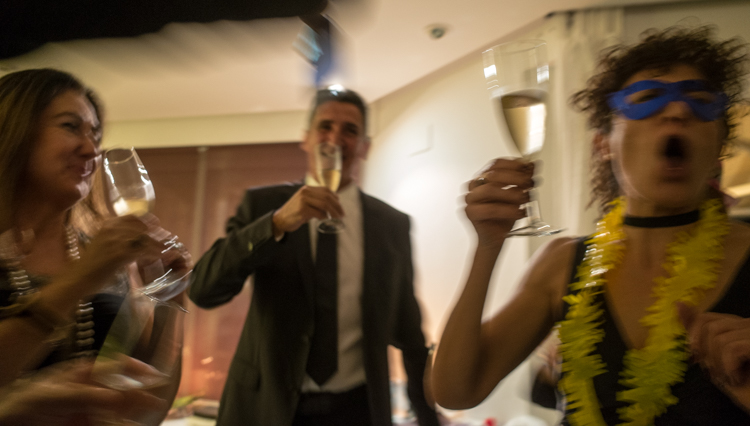 More pictures from that party can be seen here. And now on to 2017 and my 18th year of weekly photo blogs.