It was a French week in two ways: I was on business in Bordeaux from Monday to Wednesday, and the day after I came back, my French cousin Nicole, her husband Luc and their daughter Elsa came to visit us from Brussels.
36_1
But we start with "my" kitties, sharing the meal I just served them:

36_2
About 500 meters from our house there is a supermarket with several cats living in an adjacent vacant lot. Many people in the neighbourhood feed them, so they are not so shy: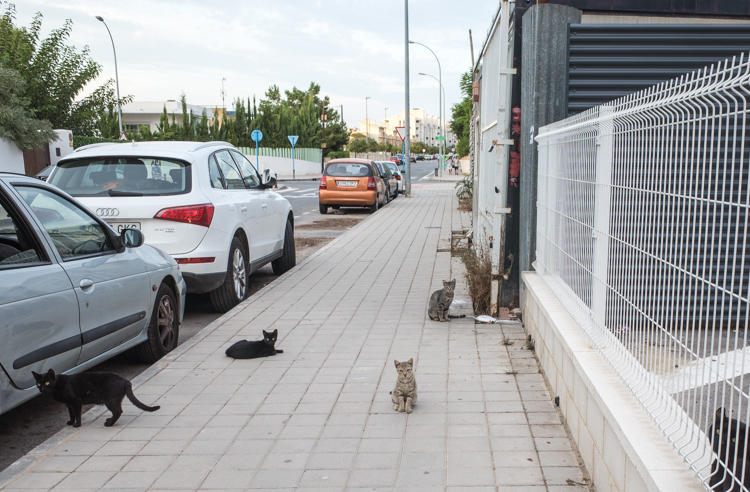 36_3
On Sunday morning I cycled to Elche and Santa Pola, for an easy, flattish 74 km ride. I took a break in Santa Pola harbour: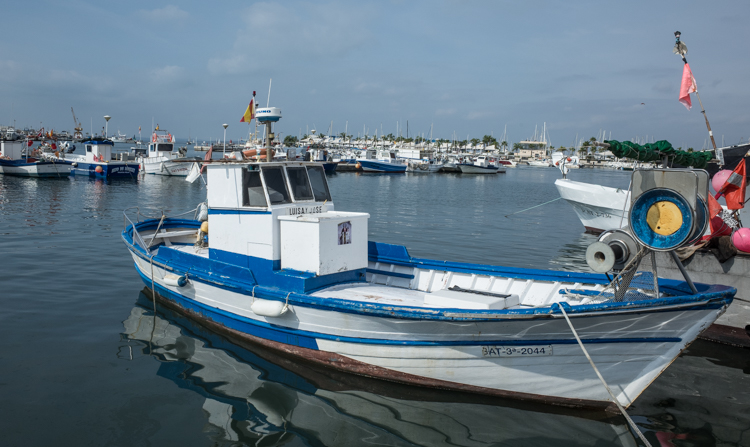 36_4
Divine company for the fisherman:

36_5
On Monday morning I flew to Bordeaux via Barcelona, arriving at my hotel around 5 p.m. There were some unusual sculptures in the lobby, considering that it was just an Ibis: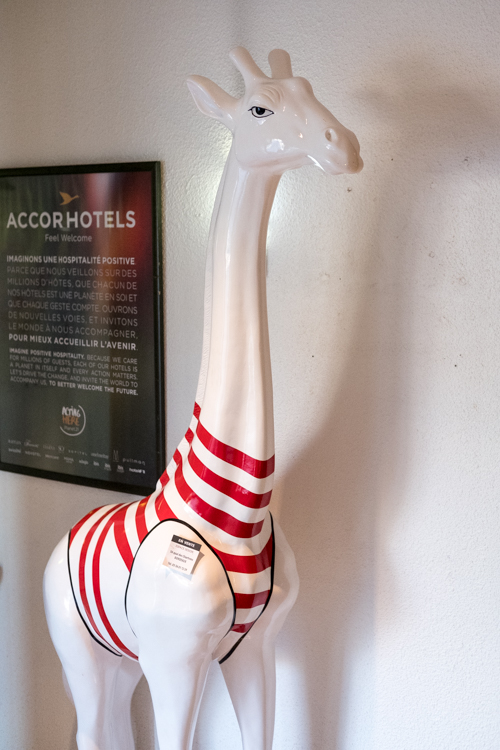 36_6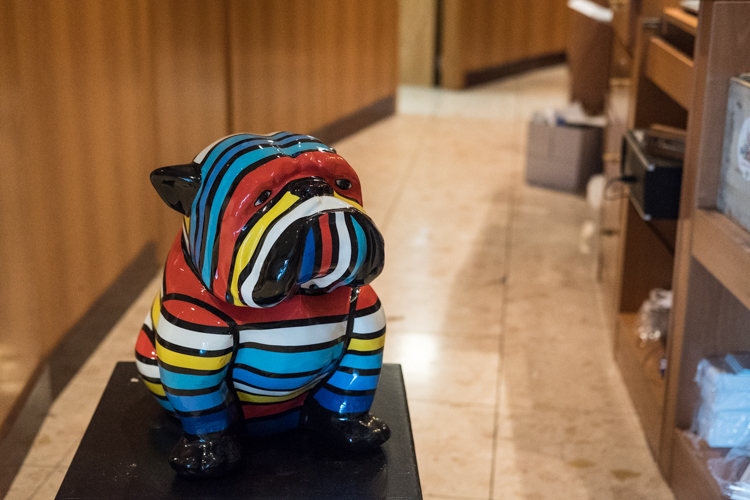 36_7
After checking in, hanging my suit and shirts in the closet, and verifying that the wifi worked properly (my standard operating procedure when arriving at a hotel), I set out to explore Bordeaux. I have driven past this city several times on my way north, and have also visited the nearby wine-growing areas of St-Emilion and Pomerol, but this was my first visit to the city proper. The afternoon light was nice, and so was this young lady on a skateboard: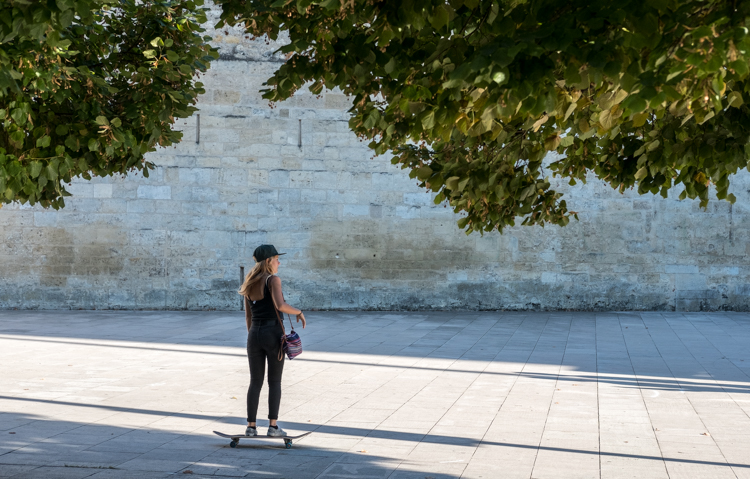 36_8
Skateboarding outside the Bordeaux main courthouse. There are actually signs around indicating that this is a designated space for this activity, outside working hours: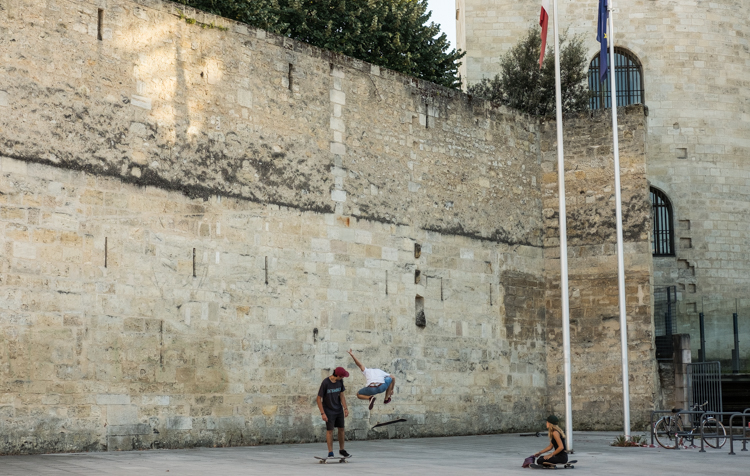 36_9
Another lady in contre-jour, relaxing with a friend: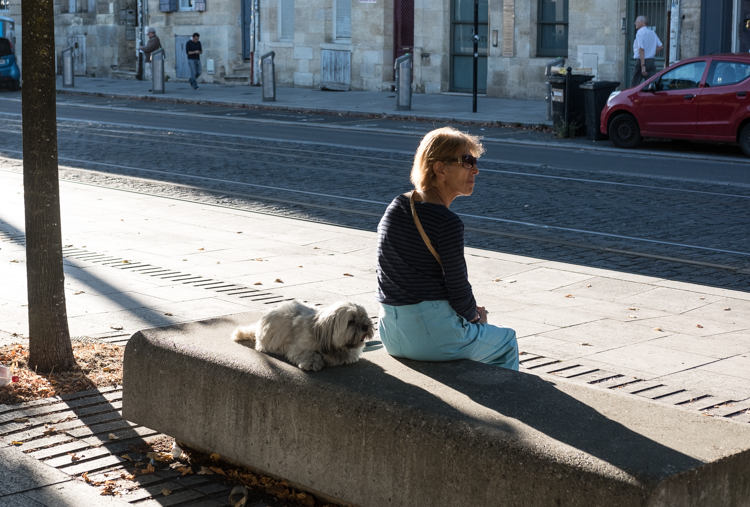 36_10
The law school adjacent to the courthouse, with the young people on the posters proclaiming their readiness to defend liberty and the rule of law: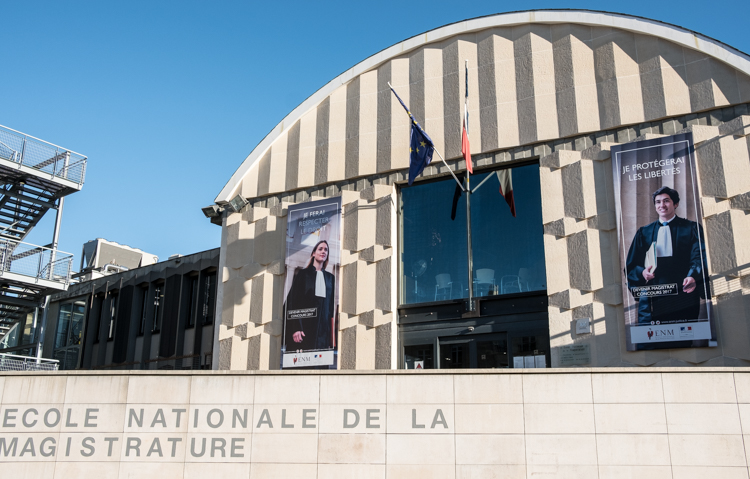 36_11
A play on words. In French "human rights" are "droits de l'homme", which someone found a bit too sexist:

36_12
I continued my walk towards the river, passing some old narrow streets like this one: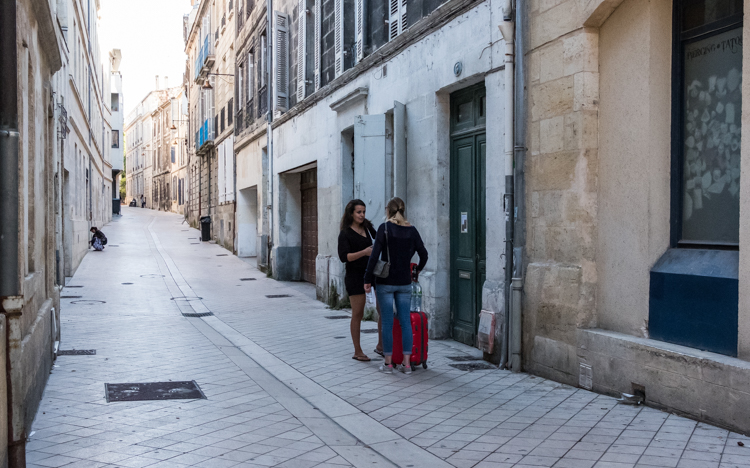 36_13
Bicycle parking, Quai Richelieu, a main promenade along the Garonne river:

36_14
Bordeaux is very much centred on the river: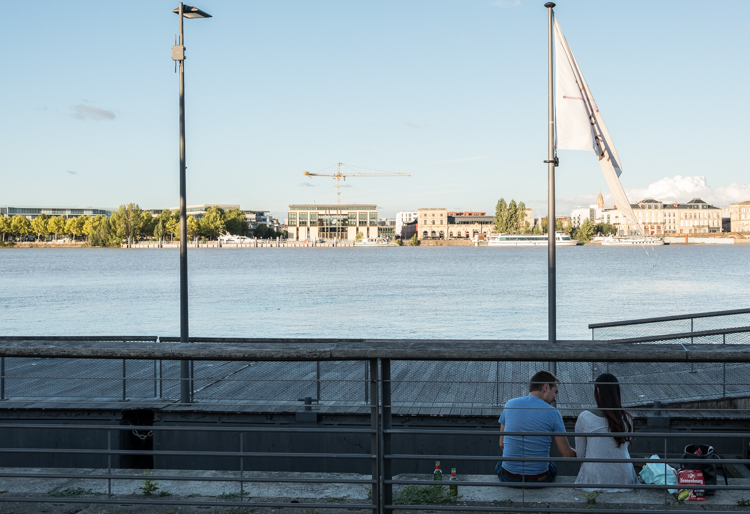 36_15
A bit further north along the Quai Richelieu, I came to the Mirroir d'eau, an amazing piece of aquatic architecture: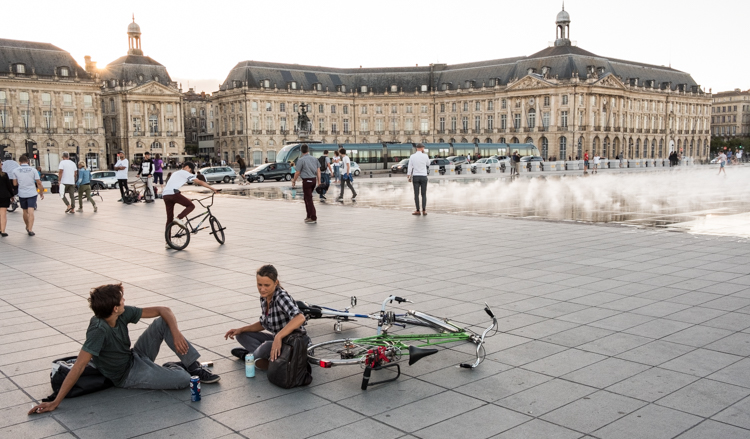 36_16
This part of the waterfront is a wonderful urban space, suitable for active types: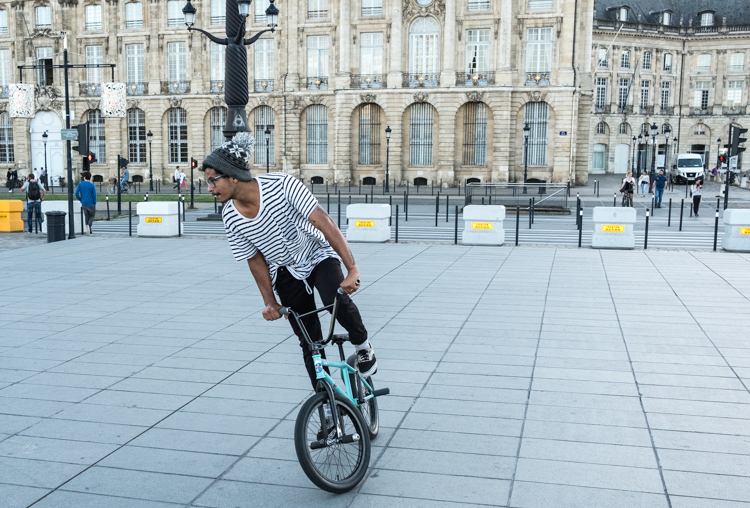 36_17
Or just for relaxing: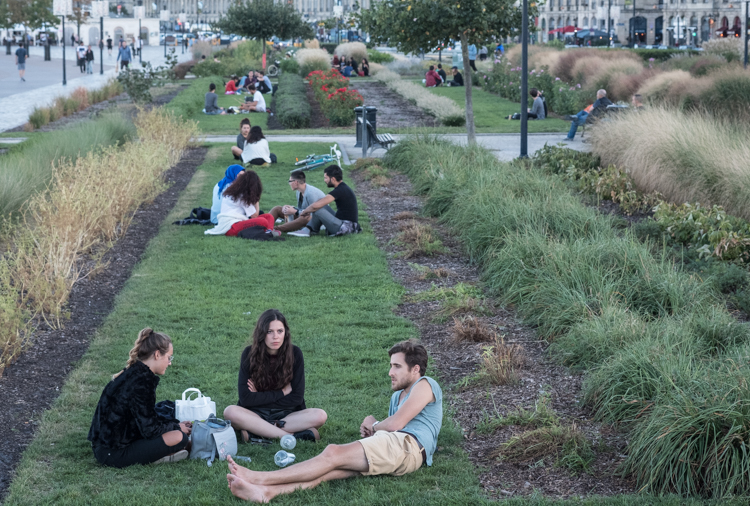 36_18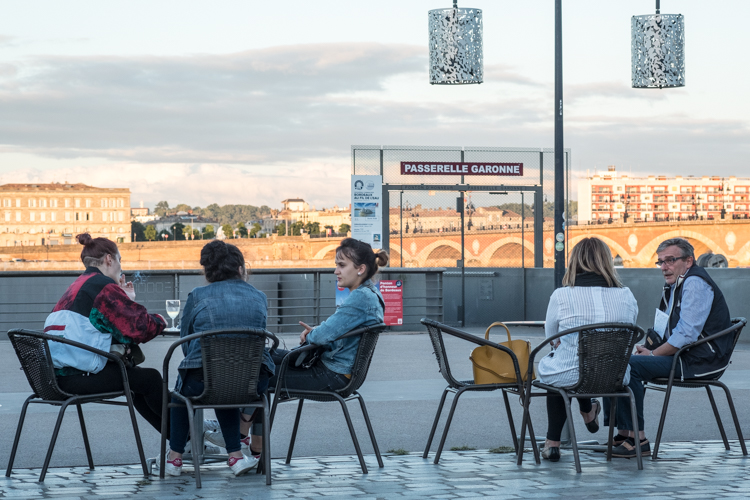 36_19
As always when walking around the city, I was looking for little details. Like this sticker on the light pole, expressing a sentiment that someone like me, with family in Israel, fully endorses. The text in Hebrew and Arabic says "peace":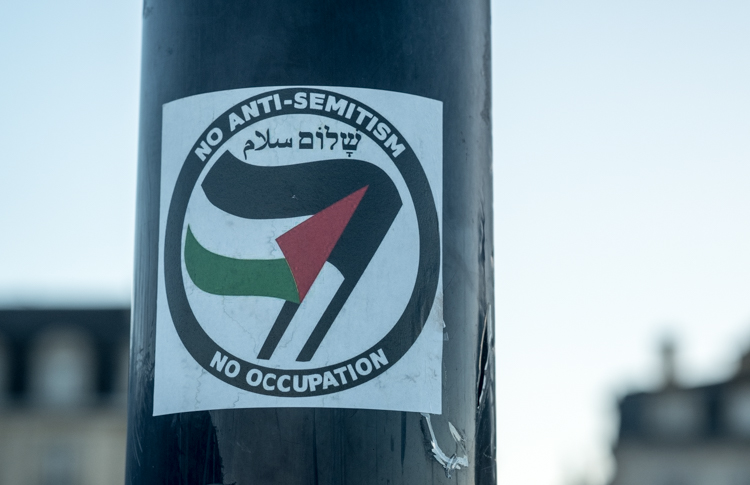 36_20
Moon over the Garonne: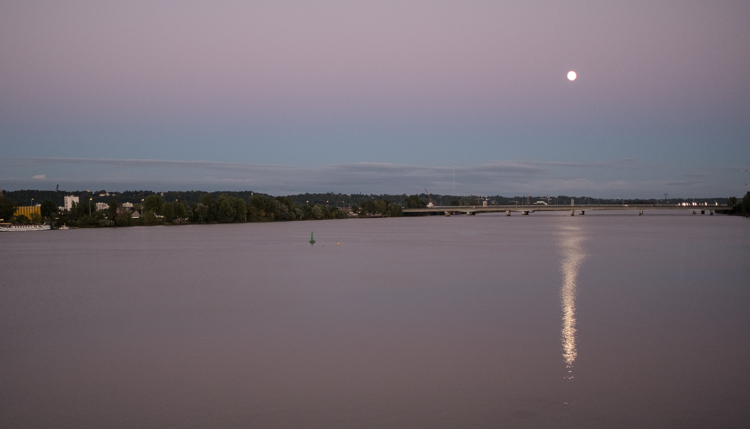 36_21
I then set out to look for dinner, passing this funny-named English pub: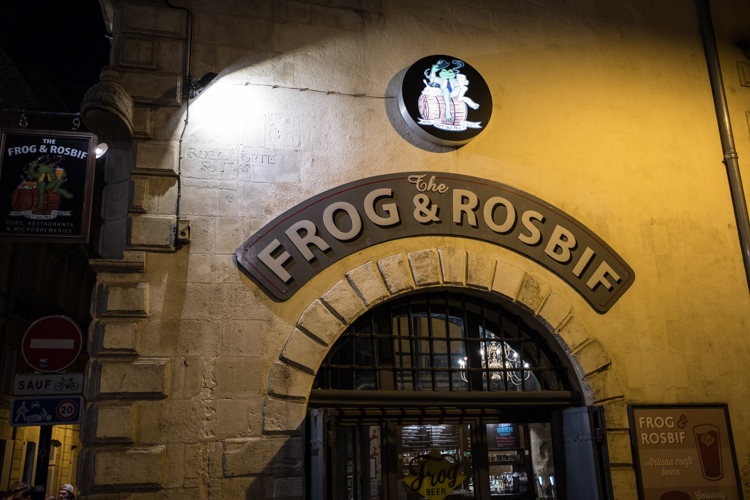 36_22
I ended up having fish & chips at another nearby English pub. Some readers might find it an odd choice of dinner in a French city, but the fish & chips I had here were some of the best I have ever had, and the beer selection was excellent: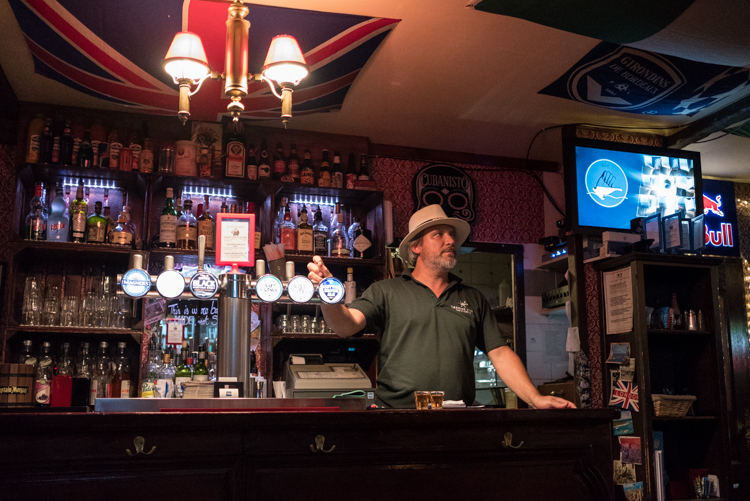 36_23
And there were two nice young ladies at the table next to mine, engaged in intense conversation: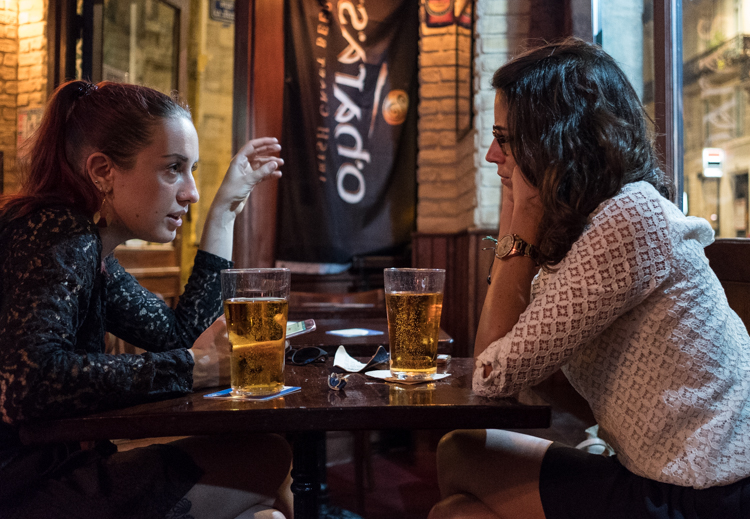 36_24
I spent Tuesday morning at the conference I was attending at the law school of University of Bordeaux. But during the generously long lunch break, I had time to explore the beautiful cathedral across the street: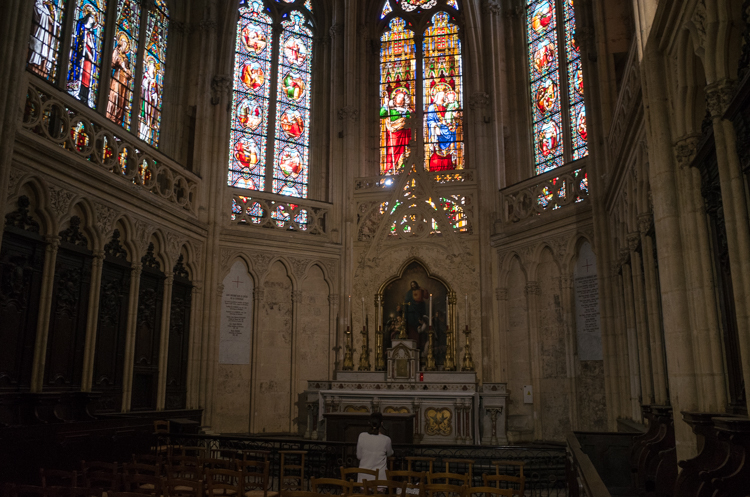 36_25
After the day's proceedings ended around 5 p.m., I went back to the hotel, changed into comfortable clothes, and took a streetcar to the main modern art museum of Bordeaux, called CAPC. Looking at modern art is now a standard part of my travels. I loved the CAPC, housed in an old warehouse. On the ground floor, there was a large exhibition of works by Figueroa, a Guatemalan artist living in Berlin: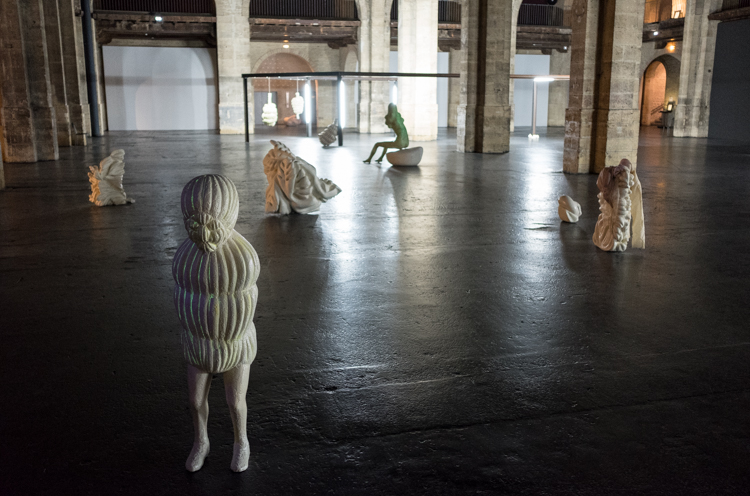 36_26
Fabrice Hyber, Peinture Homéopathique no. 4: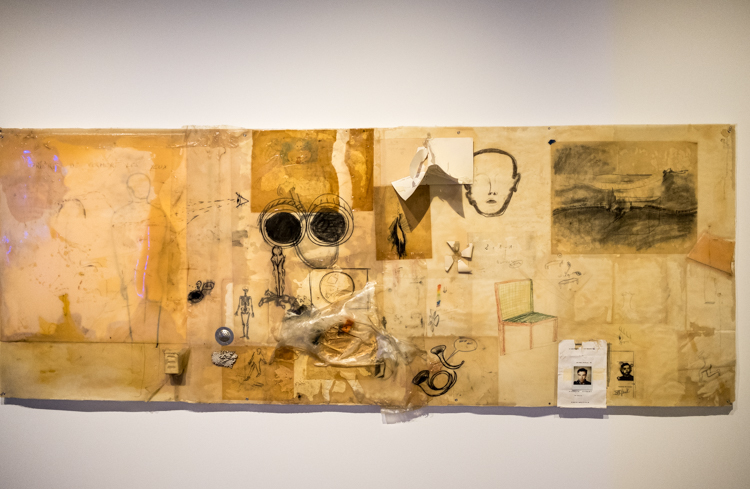 36_27
Fabrice Hyber, Peinture Homéopathique no. 4, detail: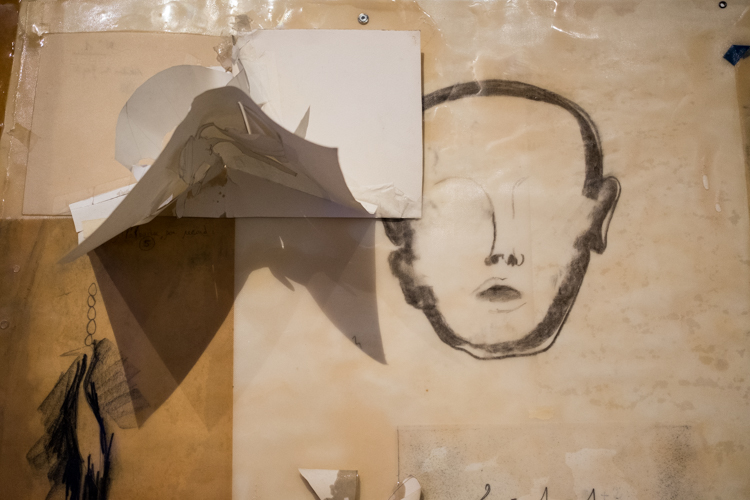 36_28
Simon Hantaï, Mariale m.a.2: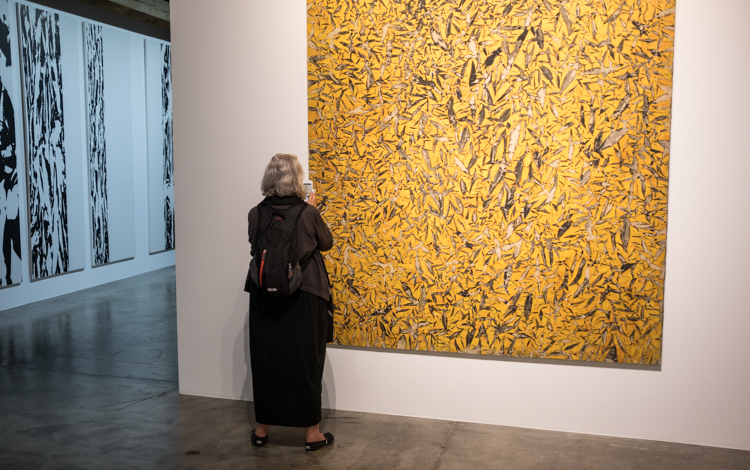 36_29
Chohreh Feyzdjou, sans titre: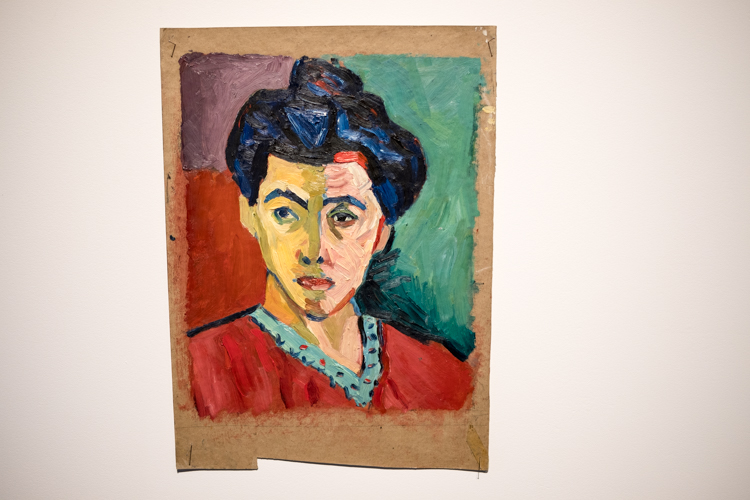 36_30
After delighting in the art at CAPC, I took another streetcar a few stops further north along the river to have a look at La Cité du Vin, a truly stunning building: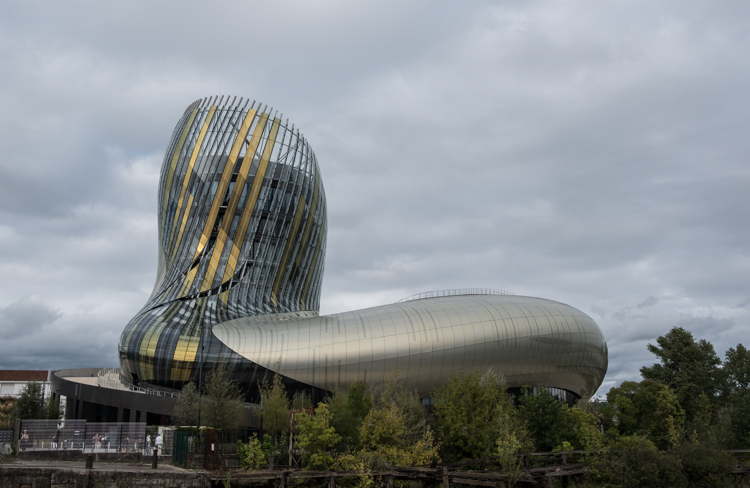 36_31
On the way back to the area around my hotel, I passed by La Place de la Comédie, known for this large head statue: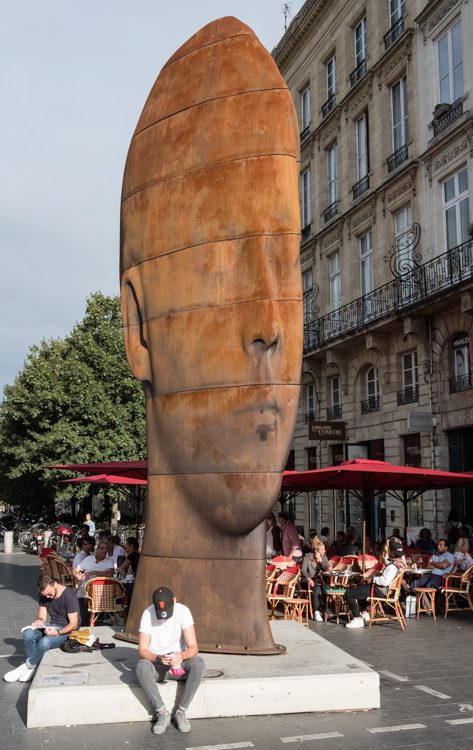 36_32
I spent Wednesday morning at the conference, listening to various interesting lectures: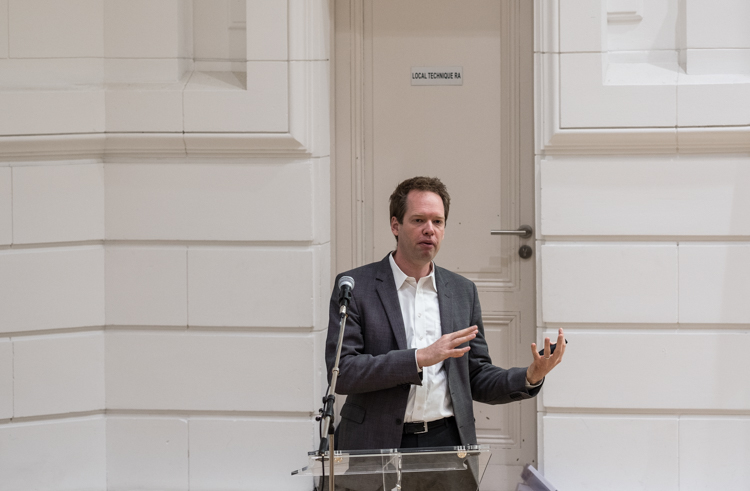 After lunch, it was time to head for Bordeaux airport for the flight home. More of my images from the city are in this gallery.
36_33
Back home, while walking Cheeta early Thursday morning, I enjoyed this lovely sky over our subdivision: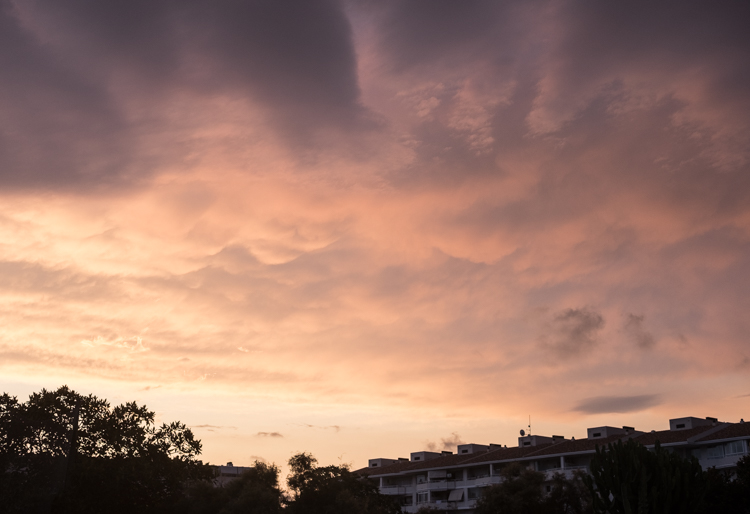 36_34
And the children of the magic cactus greeted me with these glorious blooms: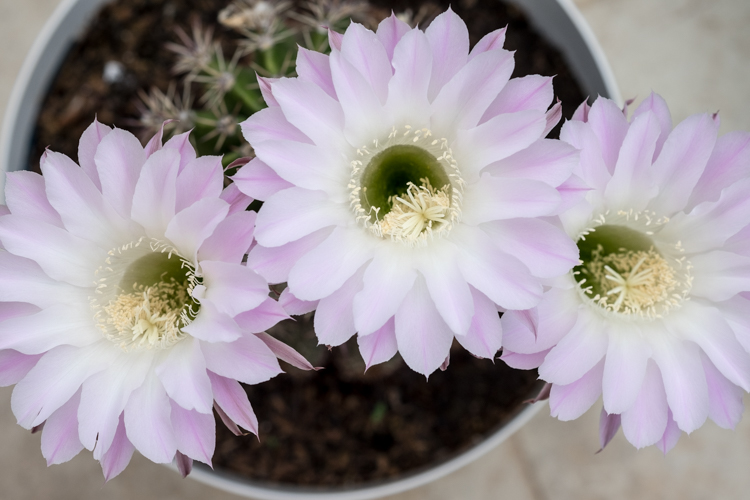 36_35
I went to work on Thursday but at lunchtime I drove to the airport to pick up my cousin Nicole from Brussels who came to spend a long weekend with us, with her husband and daughter. We went to lunch at a beachfront restaurant, and Nicole could not resist the temptation to get her feet wet in the warm Mediterranean: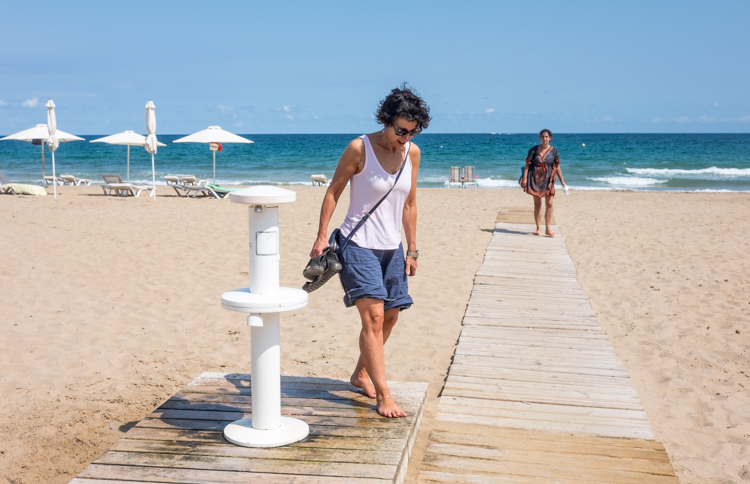 36_36
On Saturday, we went for lunch at Hostal Maruja. I always have some sense of trepidation about food and drink when hosting my French relatives, but there was no need to worry here. Nicole was happy: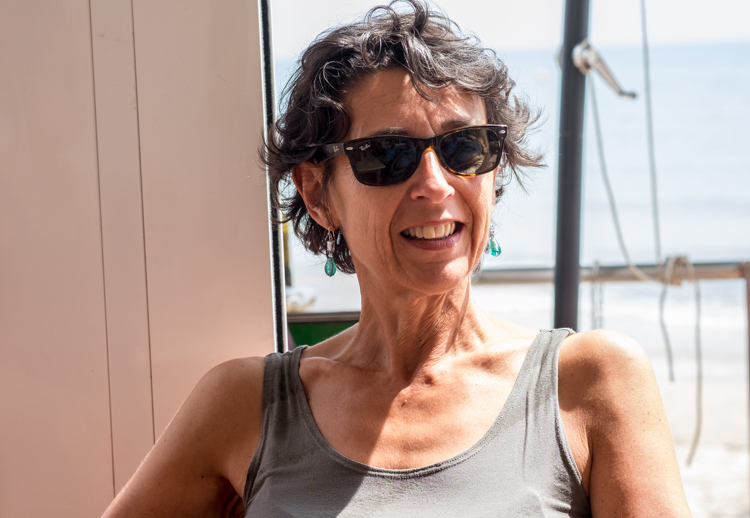 36_37
And so was her daughter Elsa: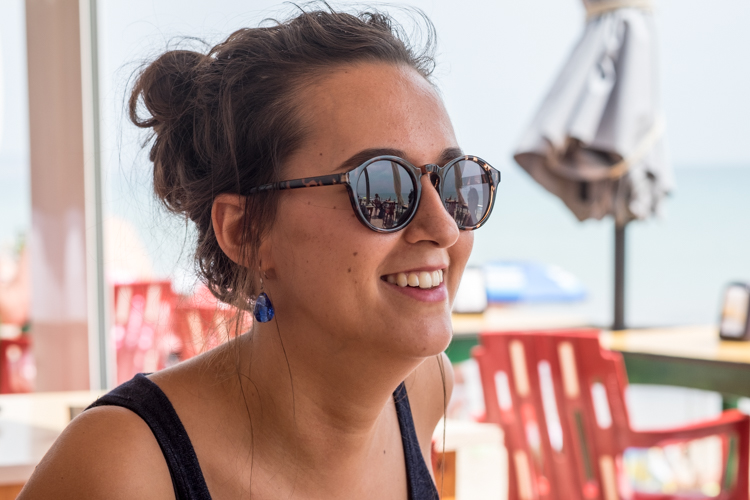 36_38
As usual, I turned my camera onto my fellow guests: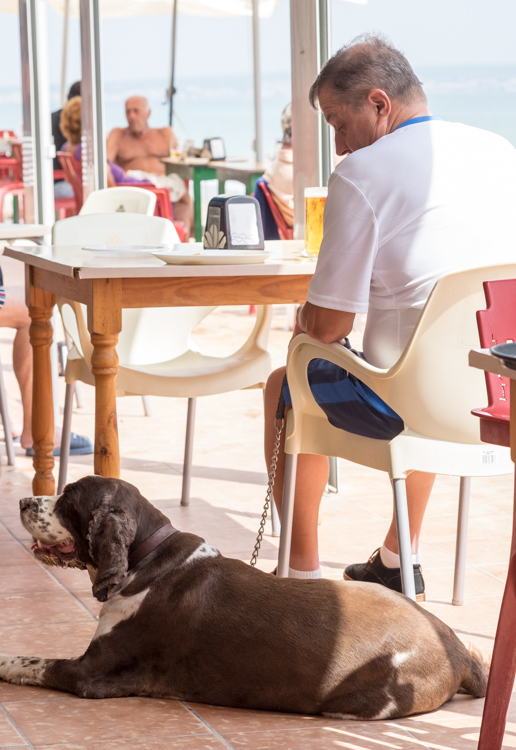 36_39
Checking out the people on the beach: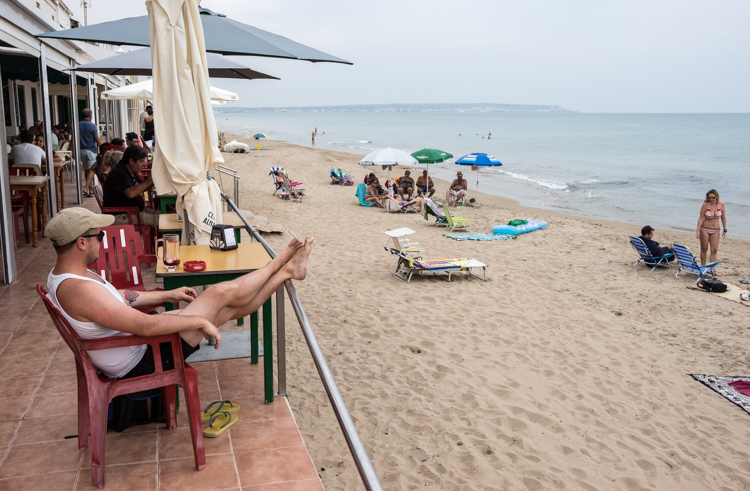 36_40
But in the end, we go to Hostal Maruja for the food. Here are the gambas: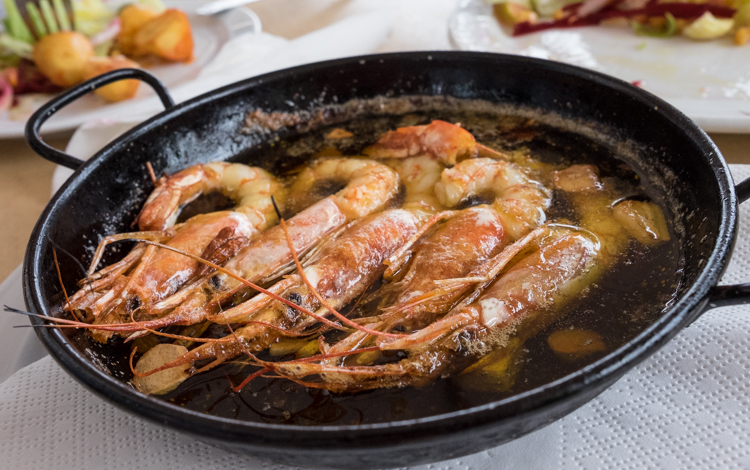 36_41
Sepia a la plancha:

36_42
Pan de Calatrava, a common dessert around here. It is a bit like flan, but firmer: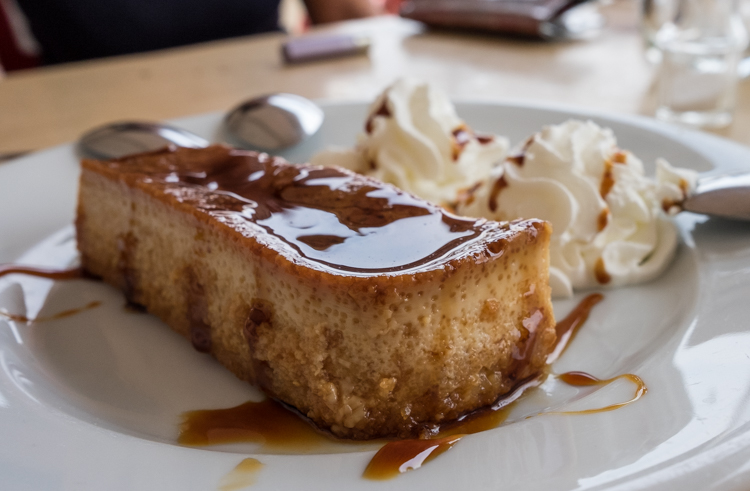 36_43
In the evening, we celebrated Nicole's birthday with some good food and some excellent champagne which Luc is doling out here: