Another week of cabin fever, work and daily exercise on my front porch. I did venture out in the car on a couple of occasions, once to a supermarket in the neighbourhood where we lived until August 2018, about 4 km away, and once to the city centre, 8-9 km away; that second outing had the potential of having to answer some questions by police if stopped but in the event the road was completely empty. Otherwise, as was the case during the preceding weeks, most of the images are from home or from the immediate surroundings.
16_1
We start in our garden. One of the palm trees has some really strange ball-shaped flowers that emerge just for a few days before turning white: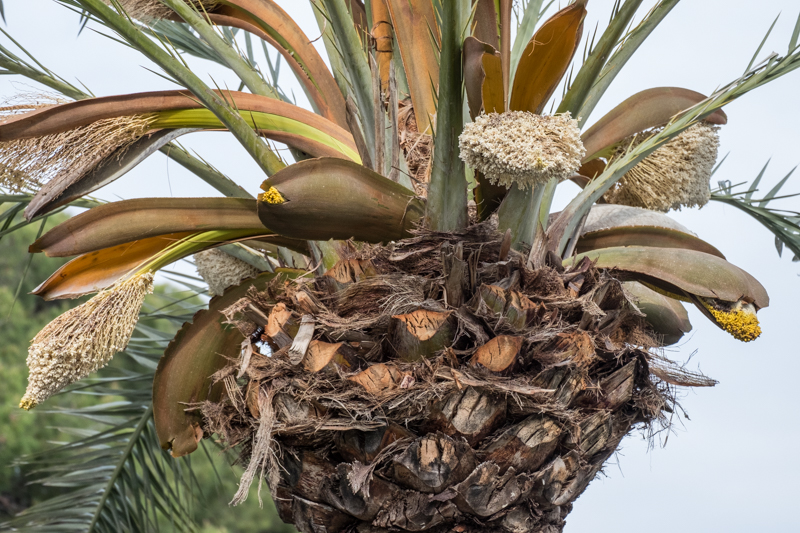 16_2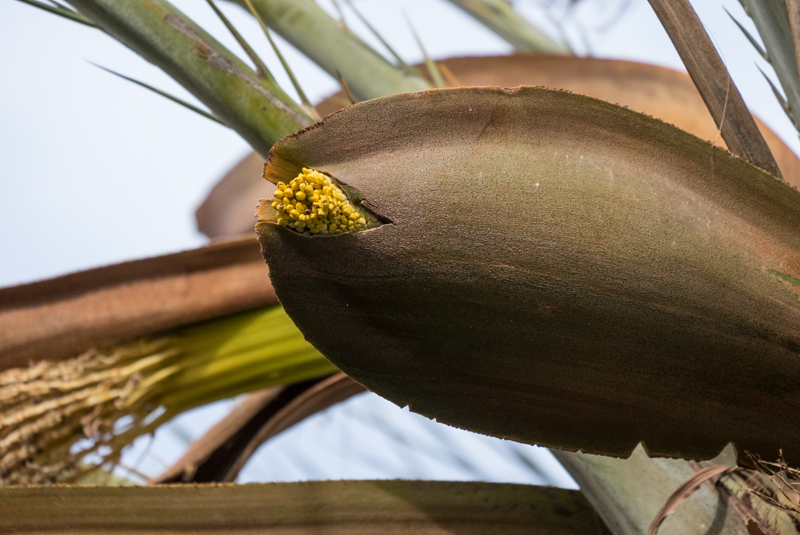 16_3
I also wander around the garden from time to time, looking for close-ups, like this lemon: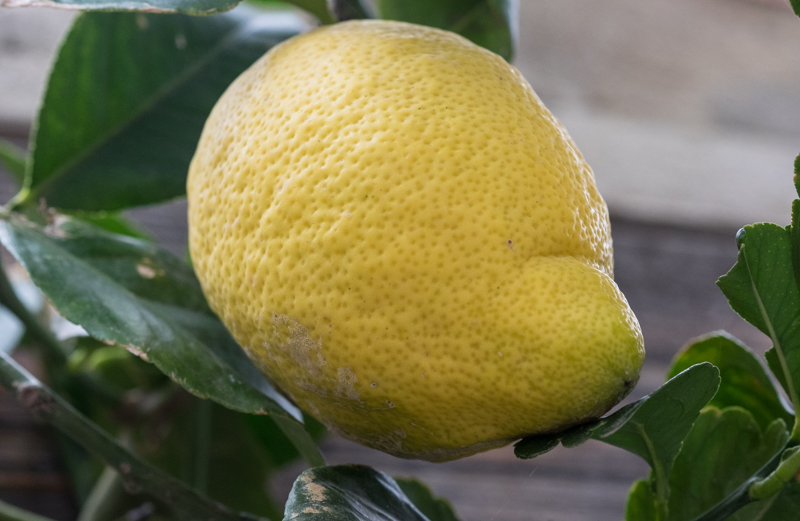 16_4
My late mother's cactus looks like it's thinking of delivering some flowers: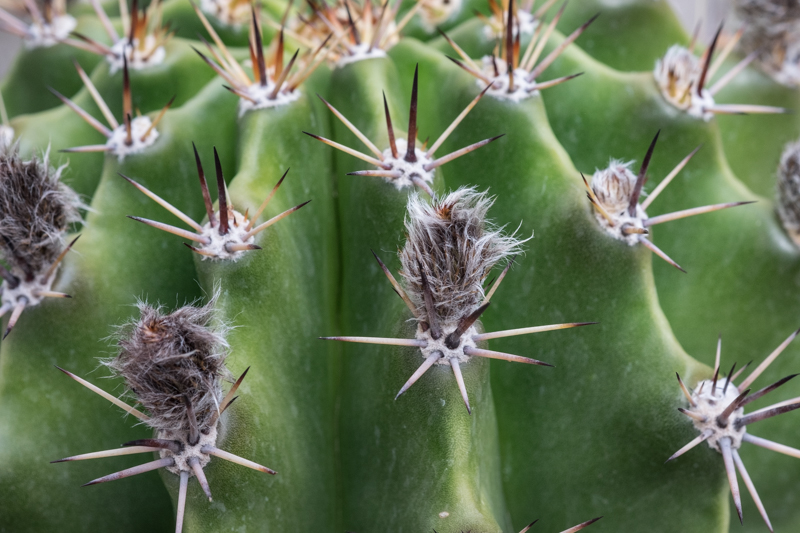 16_5
An image taken while walking to the supermarket one day, a woman and her dog in confinement together: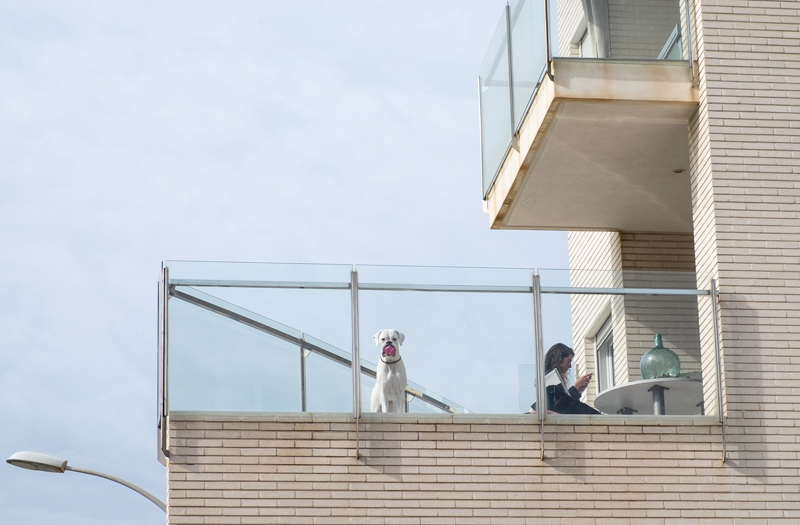 16_6
A member of the privileged class these days–if you have a dog, you are allowed to go for a walk: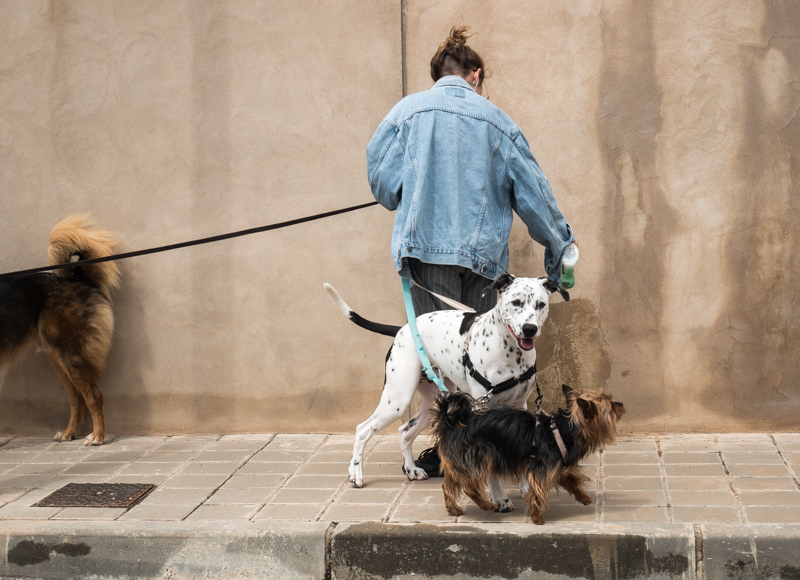 16_7
I know I show a lot of cat photos during these confinement weeks, but (1) I love cats, and (2) given the restrictions on my movement, I have to get the pictures where I find them. These cats were across the street from the supermarket:

16_8
As I approached, the cats sat up and gave me that "what do you want?!" look: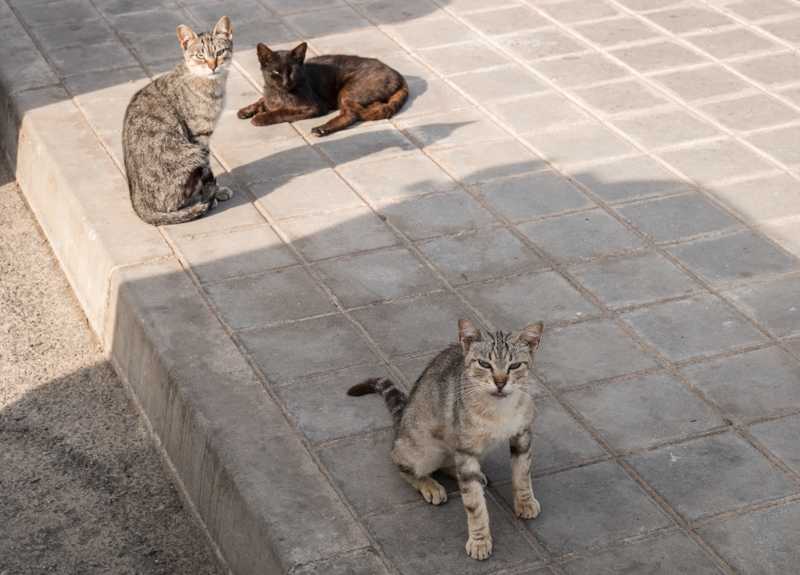 16_9
Next to a petrol station where I went to replace an empty butane bottle someone had set up a sheltered feeding station for the cats that live there: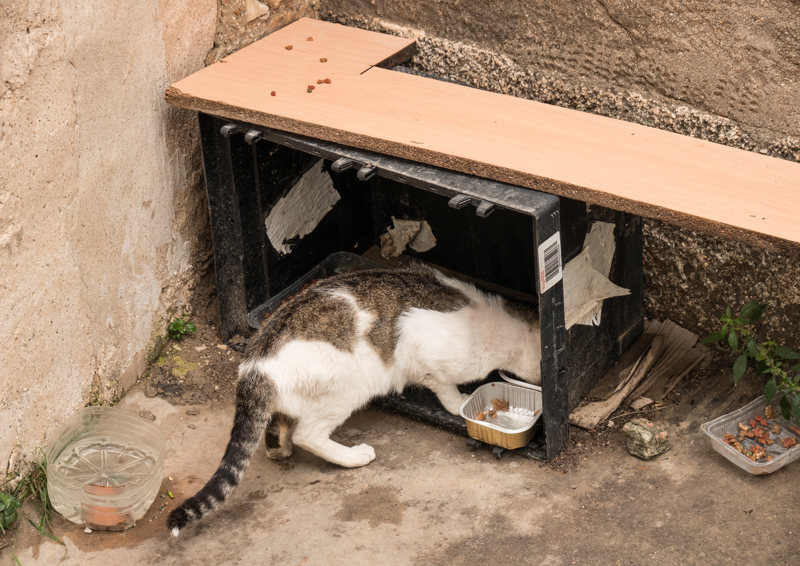 16_10
Waiting his turn: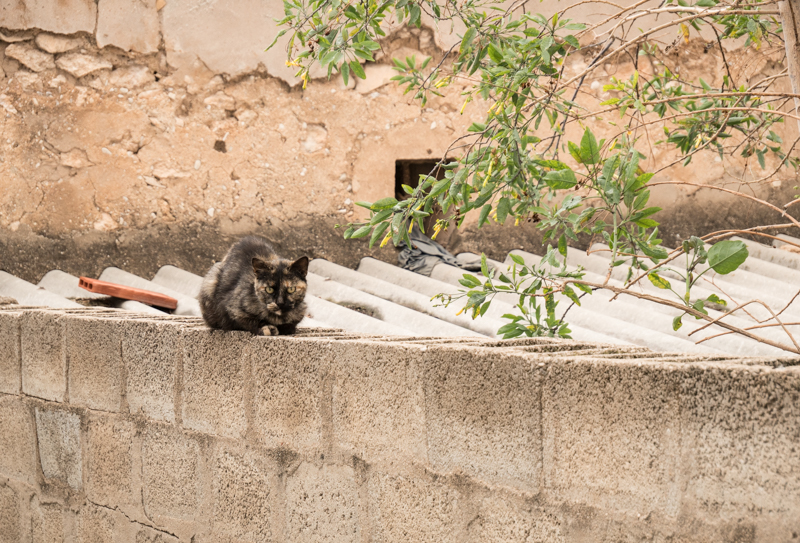 16_11
My neighbour's driveway: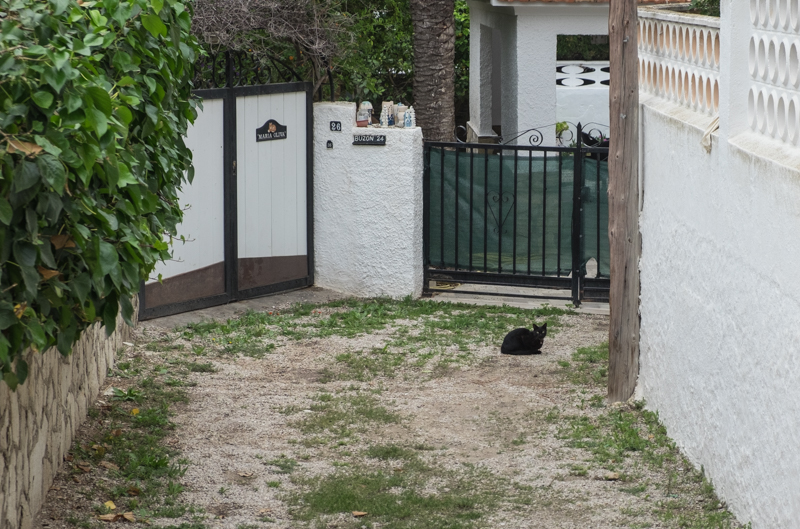 16_12
We do have other fauna in the neighbourhood besides the cats:

16_13
Another feature of my neighbourhood I try to document are the many closed shops, restaurants and bars. This is a small grocery store less than two hundred meters from my house. They actually closed for the season back in December; I am not sure if they will reopen again: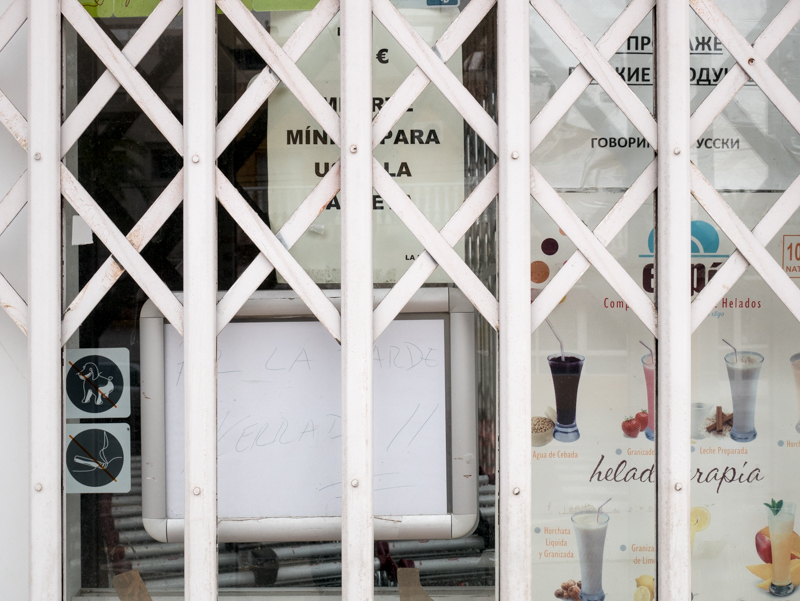 16_14
Next to that grocery store there is a general "junk" kind of store, selling beach stuff and all sorts of basic hardware. But now they are advertising that they have gloves and sanitiser, very much a sign of the times: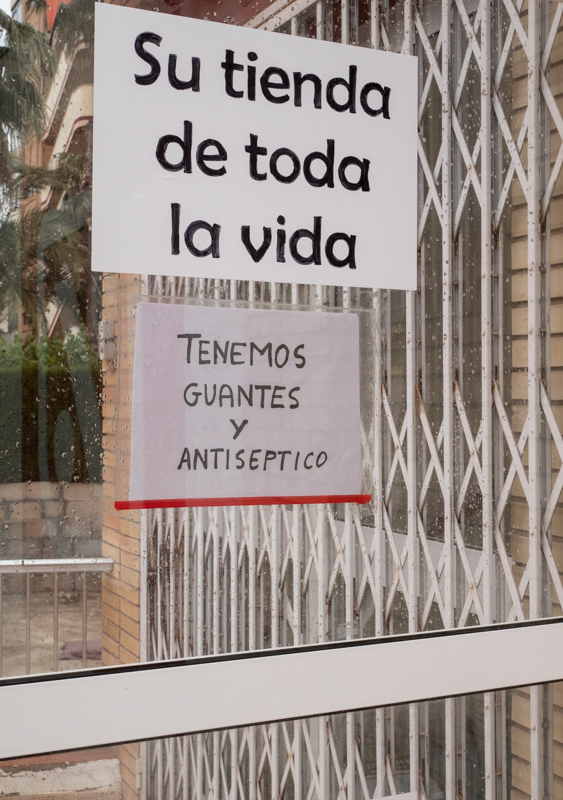 16_15
"Out of order". Many machines like this one, which require people to touch the buttons, have been closed for now: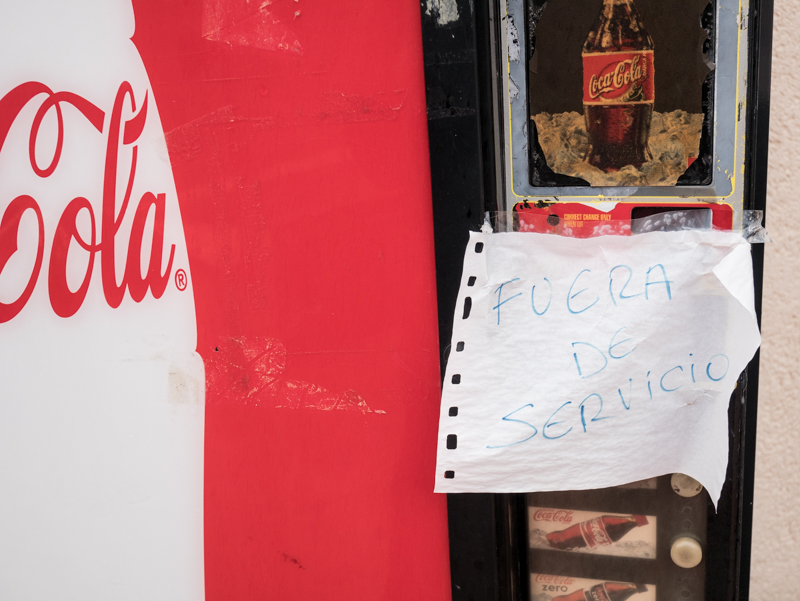 16_16
A more positive sign; some people hang uplifting slogans from their balconies, like this one, promising that all will be good in the end: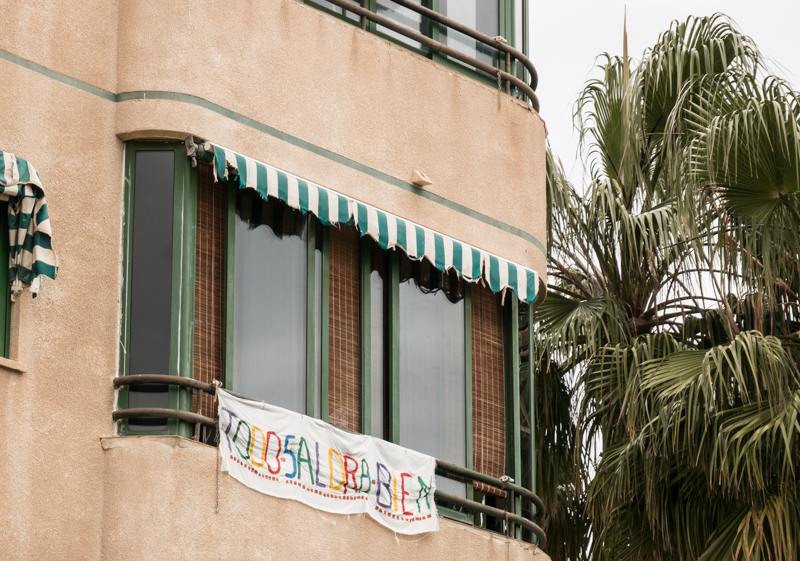 16_17
A rarity these days–three people in one image (incidentally, this is another example of the 90mm Leica Tele-Elmarit on the Panasonic GX80):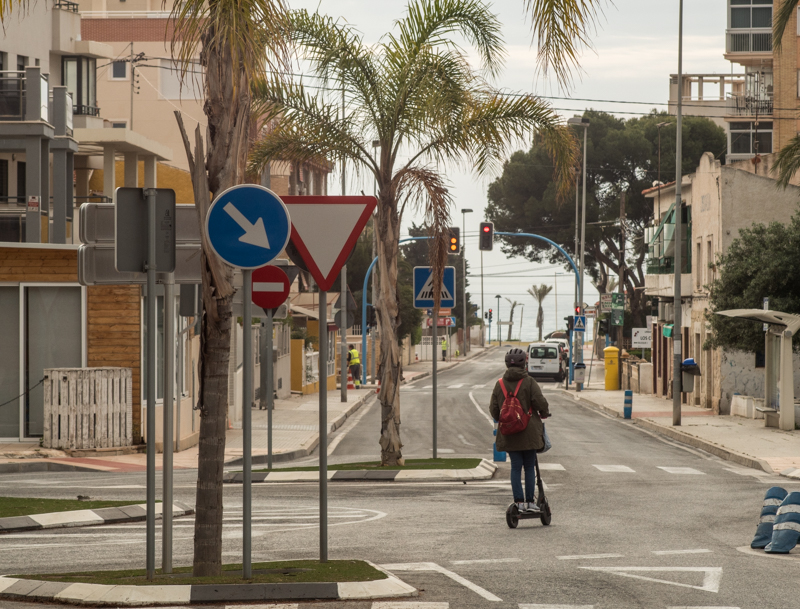 16_18
Yet another cat, next to our pharmacy: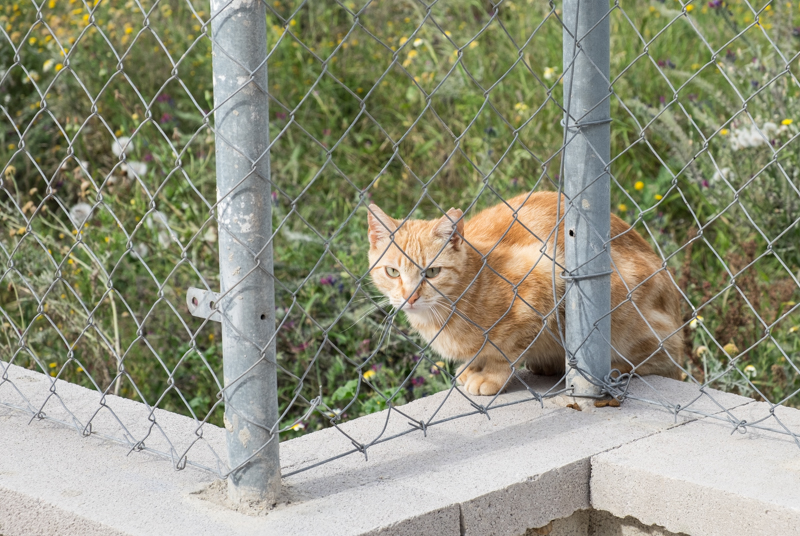 16_19
One of my two car outings, driving along the beach. I stopped briefly to capture the emptiness and desolation: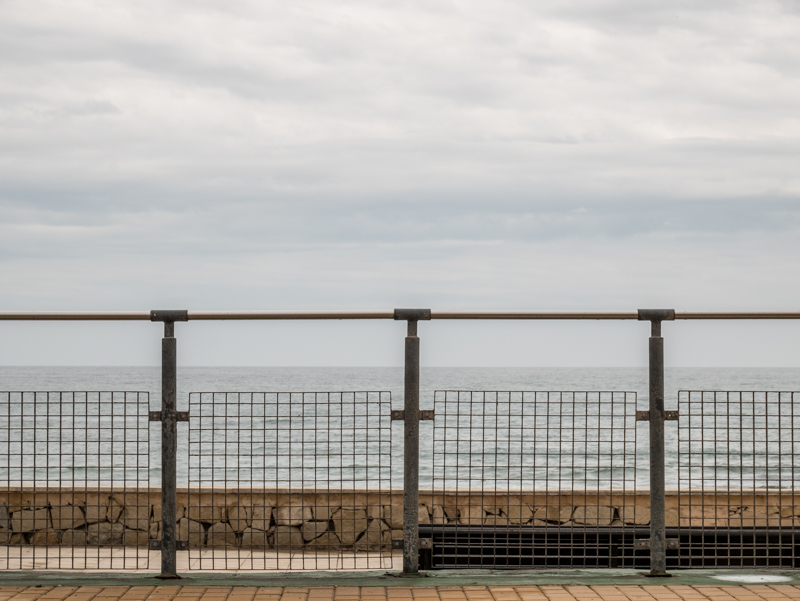 16_20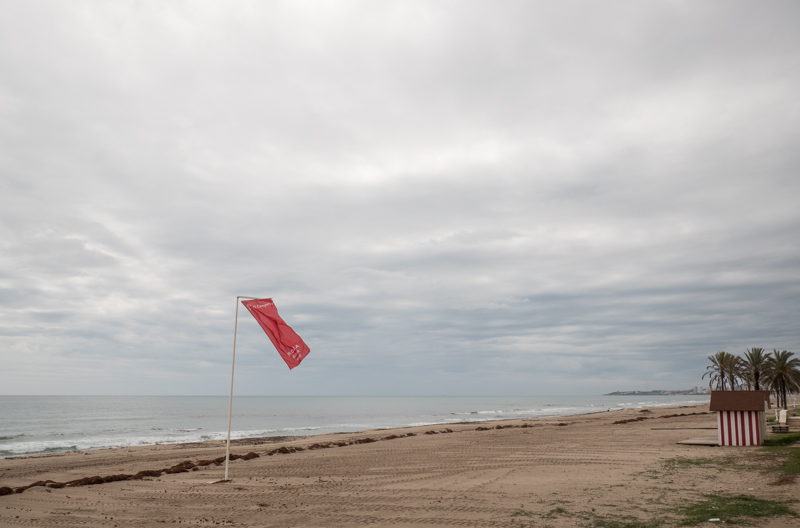 16_21
The circus came to our town, but then Covid-19 arrived too, and now they are stuck: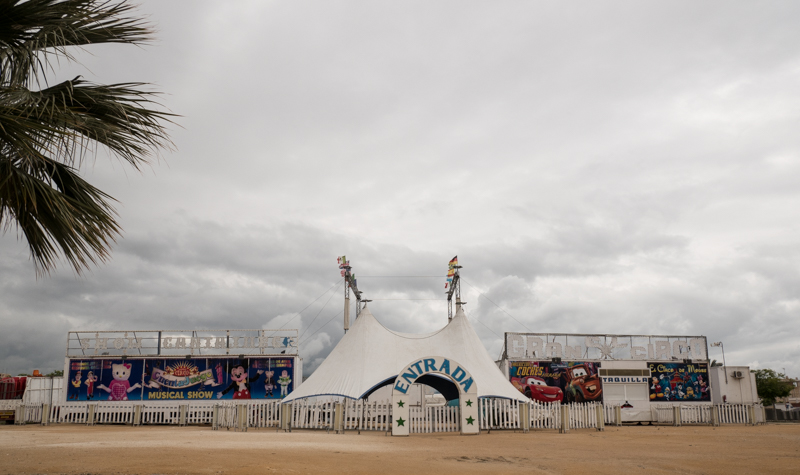 16_22
On my way home from one of the outings, I took a shortcut on this camino: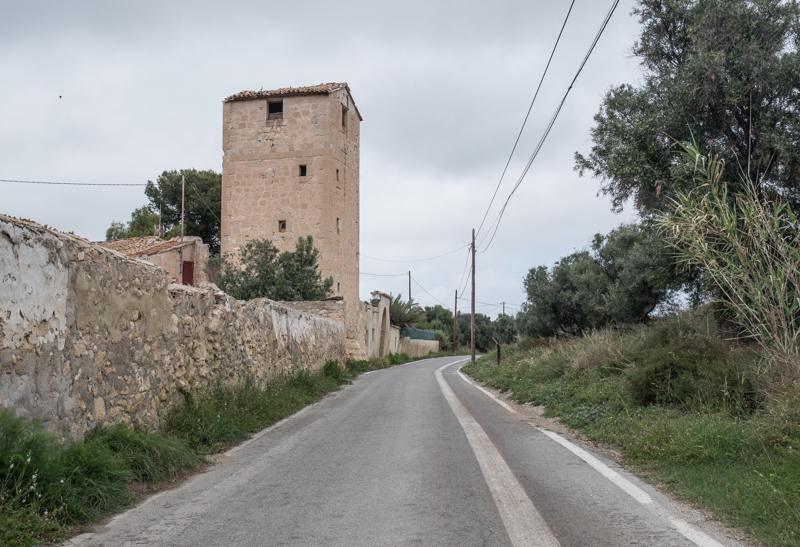 16_23
Along the same little road there is a field of trees in bloom: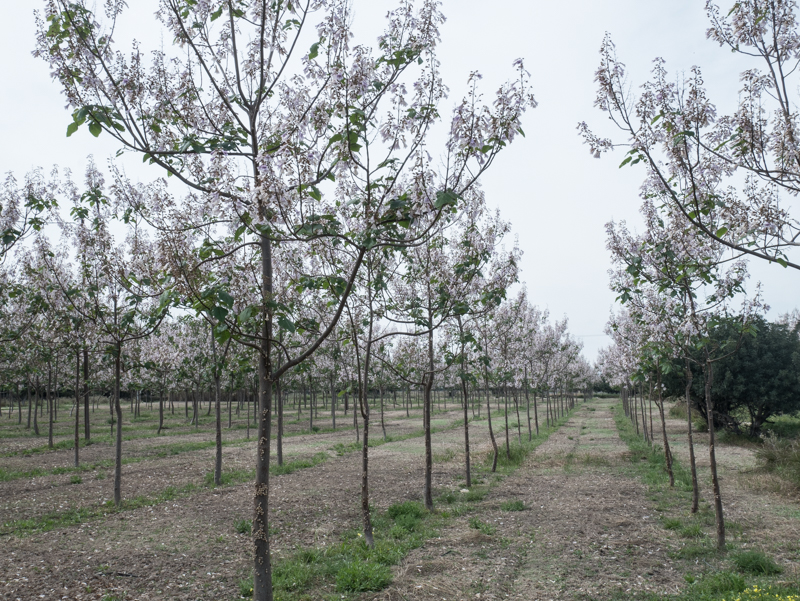 16_24
Parking my car on a little side road next to my house, I looked longingly at the mountains: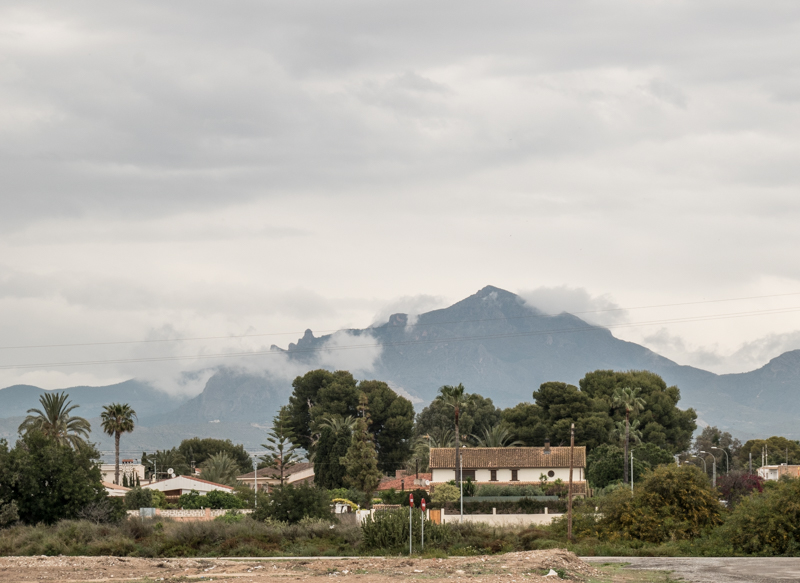 16_25
My other car outing was to the centre. I wanted to go to the Eastern European grocery store on Plaza Seneca to buy some Polish goodies and to see the city for the first time in several weeks. The square was empty and sad: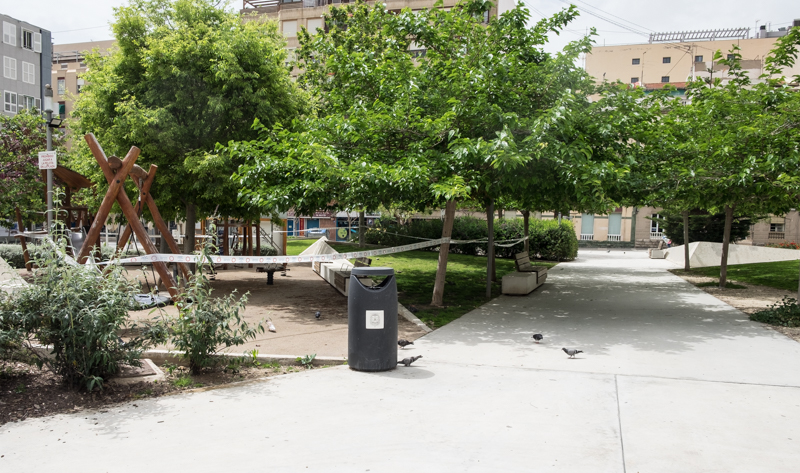 16_26
If there is a quintessential Alicante image these days, this is it: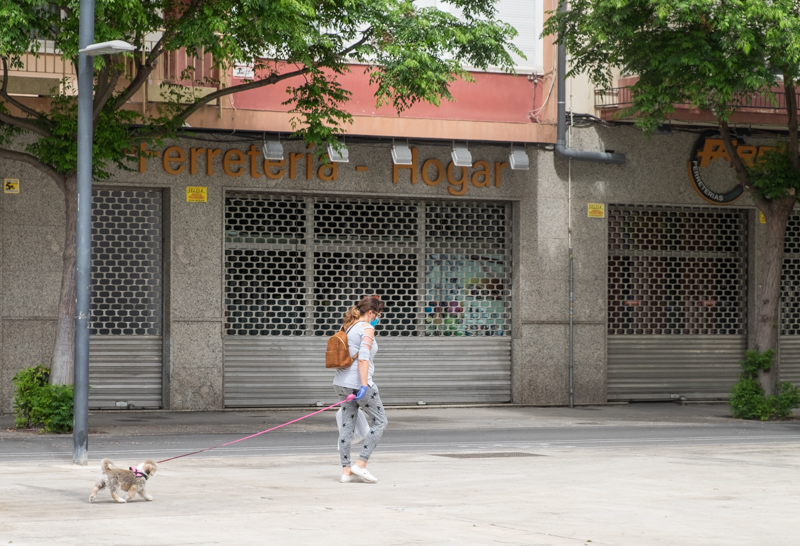 16_27
One of the pleasures during this confinement period is to walk the 800 meters to the French bakery. They have a steady stream of customers, so I am sure they will come through the crisis OK. People are keeping their distance: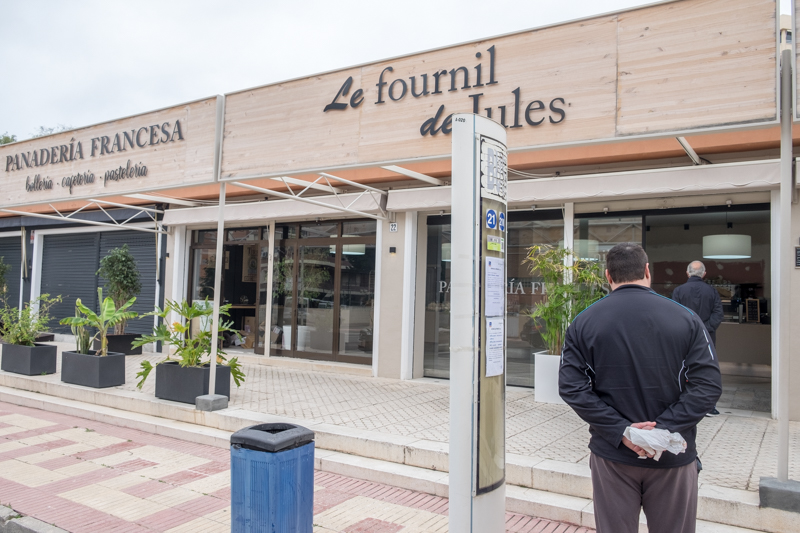 16_28
The bread and pastries produced by this bakery are well worth the walk and the wait: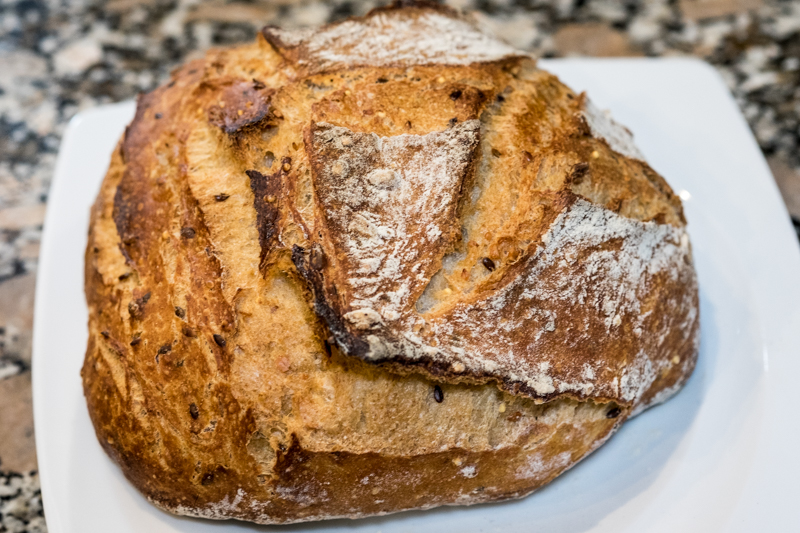 16_29
Pain au chocolat for my daughter: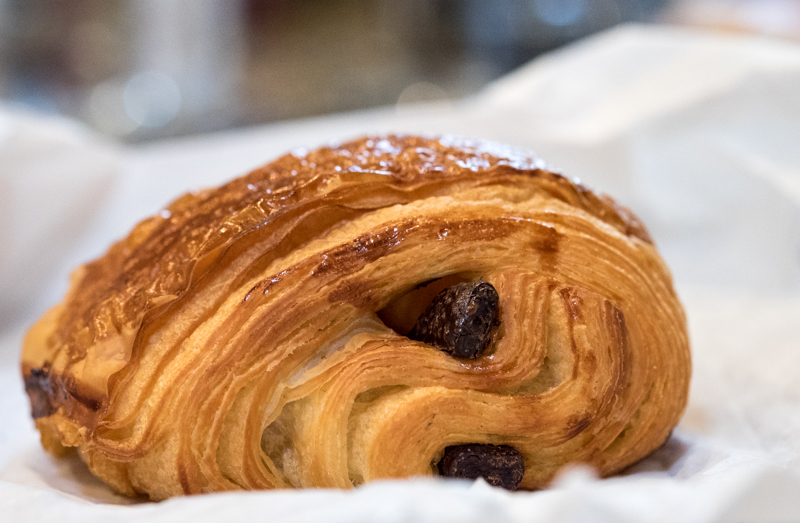 16_30
To finish, four scenes from home. The front porch is now also our gym: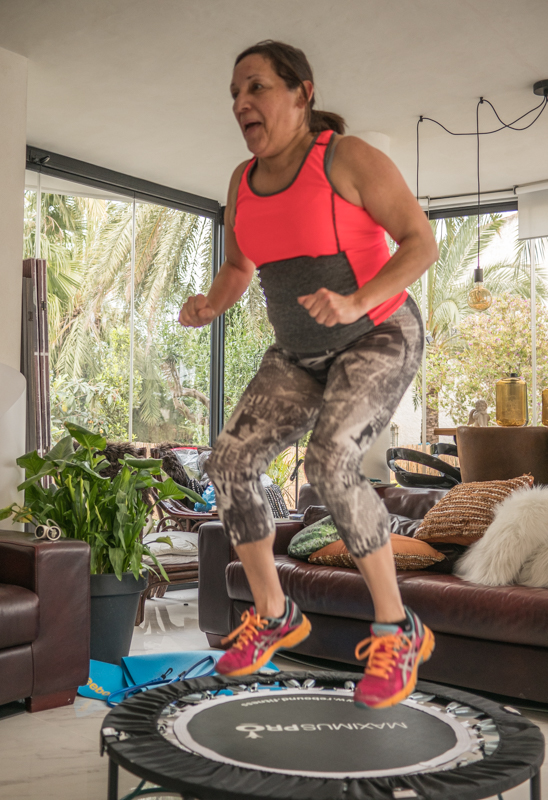 16_31
Thursday April 16th was the 80th birthday of Denmark's Queen Margrethe II. Under normal circumstances she would be driven around the streets of Copenhagen in a horse-drawn carriage amid huge crowds of onlookers; but these are not normal times, so instead there was a nationwide sing-along for her at noon, coordinated by Danish TV. And even though I was far away from Copenhagen, I too participated: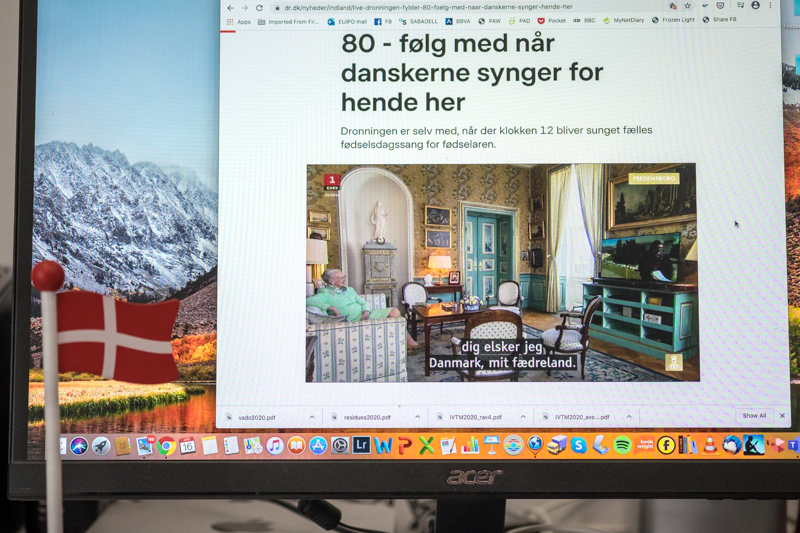 16_32
While visiting the web site of our municipality to check on whether they were open for some business I need to take care of (they were not), I noticed that one could donate food and other necessities to Caritas for distribution to homeless shelters and other needy groups. So my wife put together four bags of stuff, we called the number on the town's web site, and in the afternoon a van from Caritas came by to pick them up: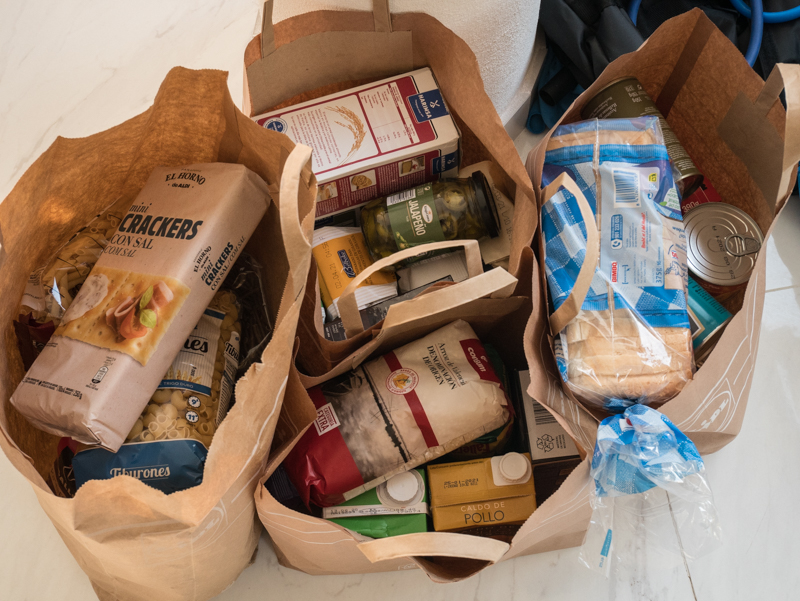 16_33
Fortunately, we ourselves are well-supplied with essential commodities: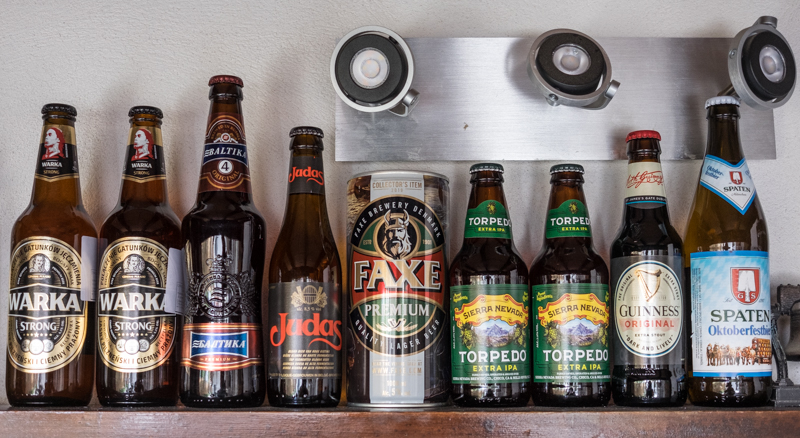 And this was another week at home. This will continue at least until May 10th.