This was the last working week of 2019, and there was also ample time for cycling. And I took some time to walk around the centre of Alicante to look at the decorations and of course do a spot of shopping.
51_1
I keep walking past this spot on my little street, and keep taking pictures of it in various types of light, here at dawn: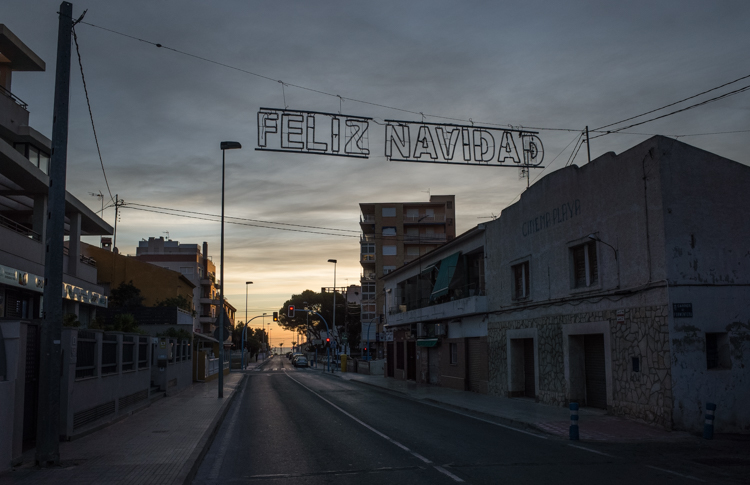 51_2
Morning colours in my neighbourhood: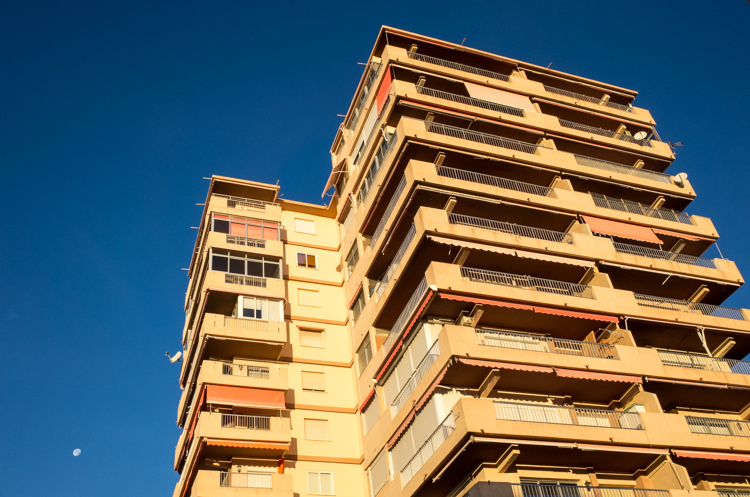 51_3
As part of a campaign against abuse of women by their male partners, a problem much discussed and lamented in Spain, these stickers have appeared on all the rubbish bins in our neighbourhood. The text reads "throw the machismo in here":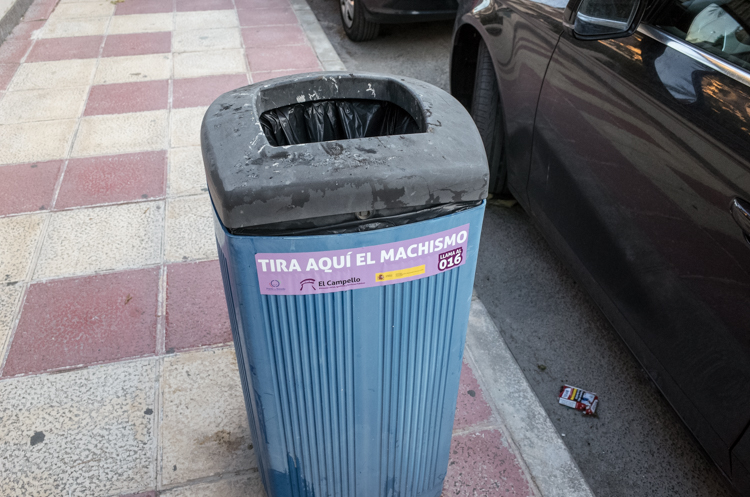 51_4
On Sunday I took my mountainbike to ride the Vía Verde del Maigmó. On the way to the starting point I passed under the Alicante-Madrid motorway:

51_5
At the start outside Agost, the familiar view of vineyards and mountains: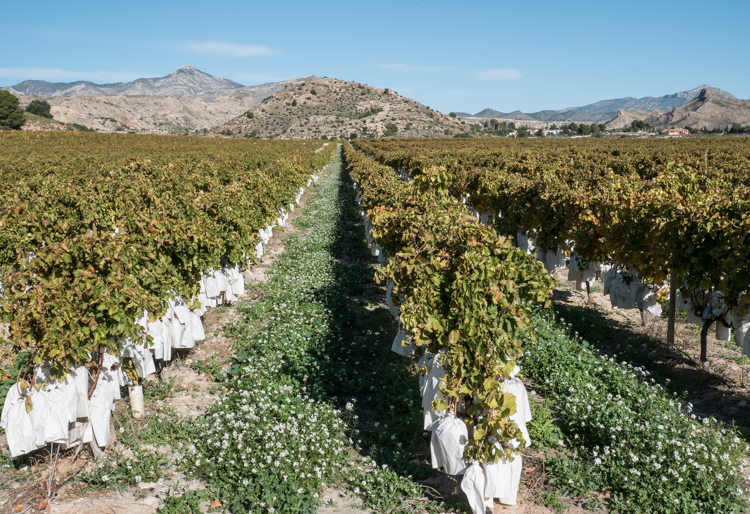 51_6
Four km into the ride, there is a good view of Agost: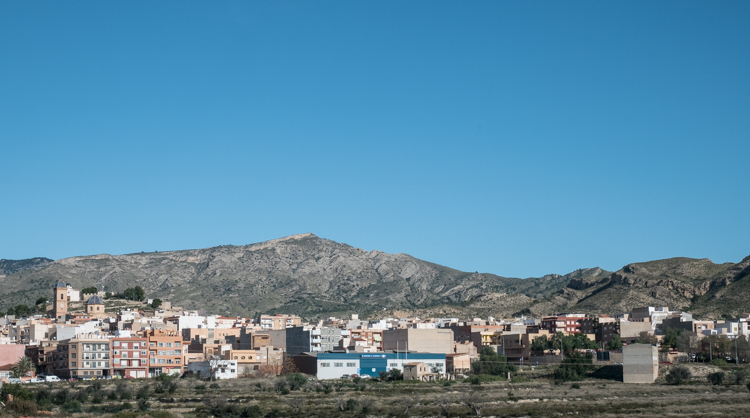 51_7
At around km. 10 is a favourite spot of mine, a view of the almond groves, now in their winter mode:

51_8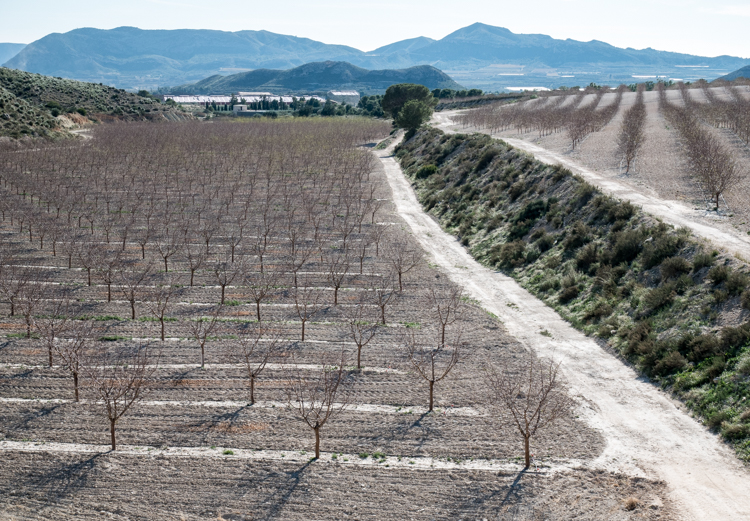 51_9
Alicante in the far distance: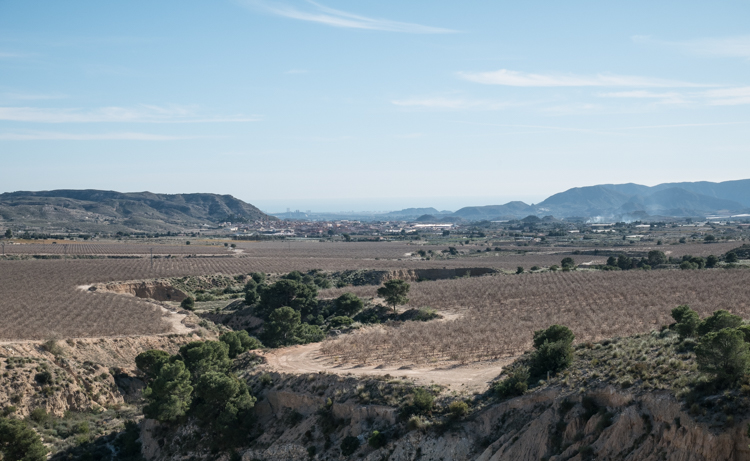 51_10
Later in the week, I was in the centre, at Plaza Seneca, where a small temporary amusement park was being set up: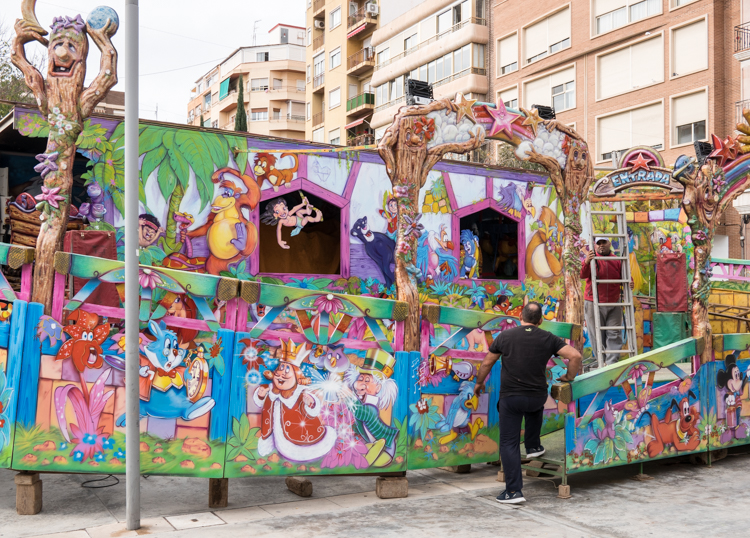 51_11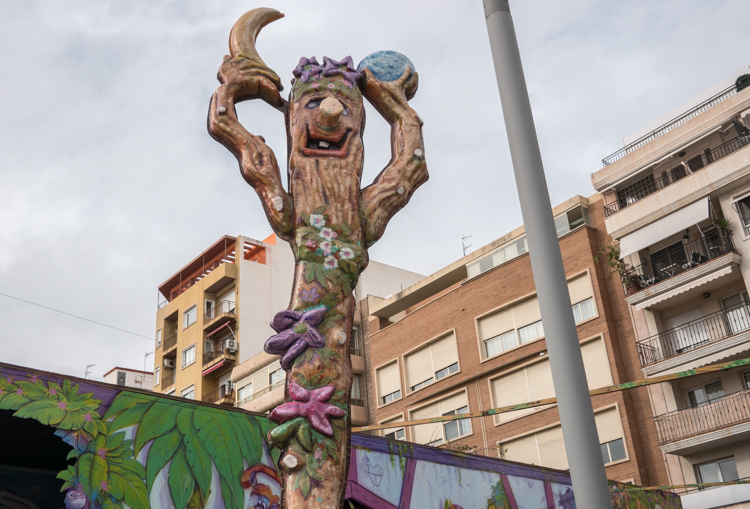 51_12
This little boy was clearly interested: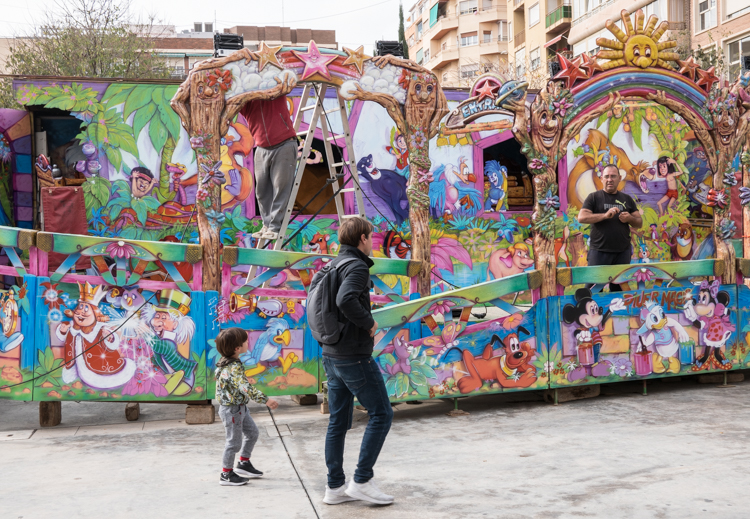 51_13
On Wednesday, our little team of economists had our Christmas lunch at Moments. This image of Michał and Carolina is technically deficient but I still like it because it shows the atmosphere: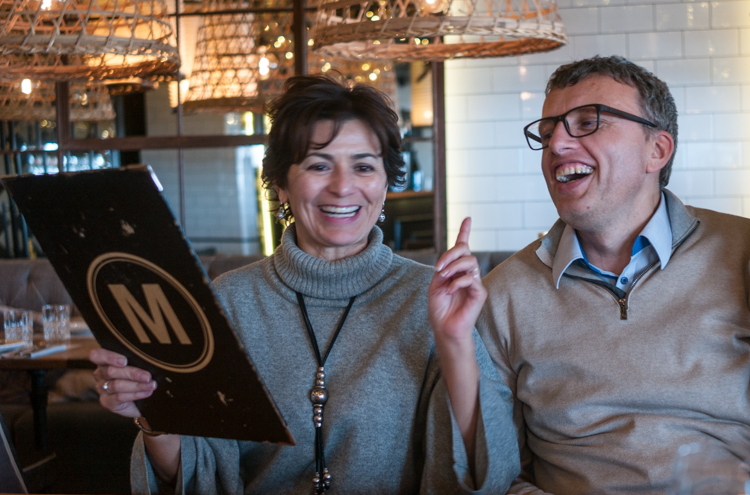 51_14
Our German-Venezuelan trainee Altair, studing the menu. It was her first visit to Moments: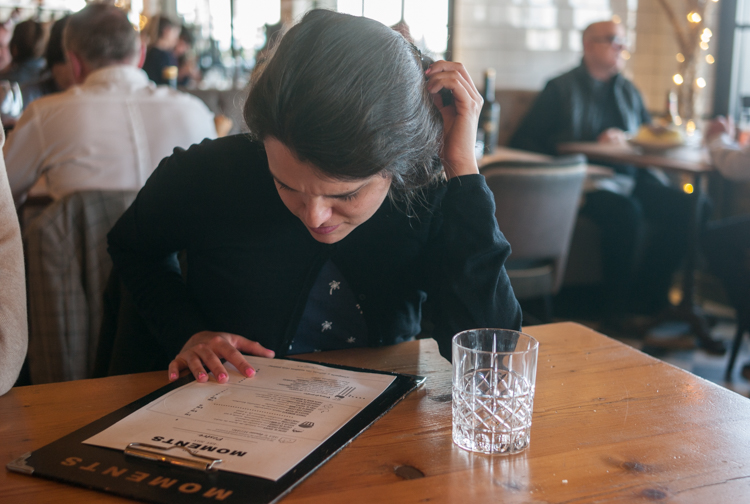 51_15
Then it was time for dessert; as is often the case, dessert was placed in the centre of the table, for everyone to pick at: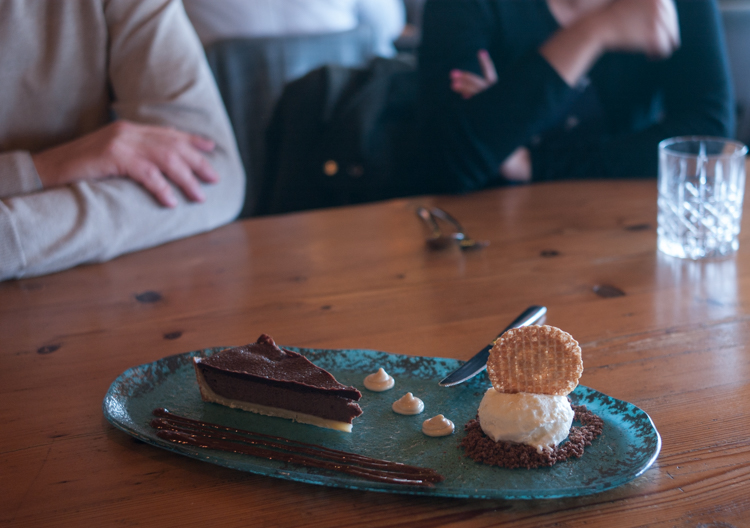 51_16
Carolina, looking longingly at the dessert: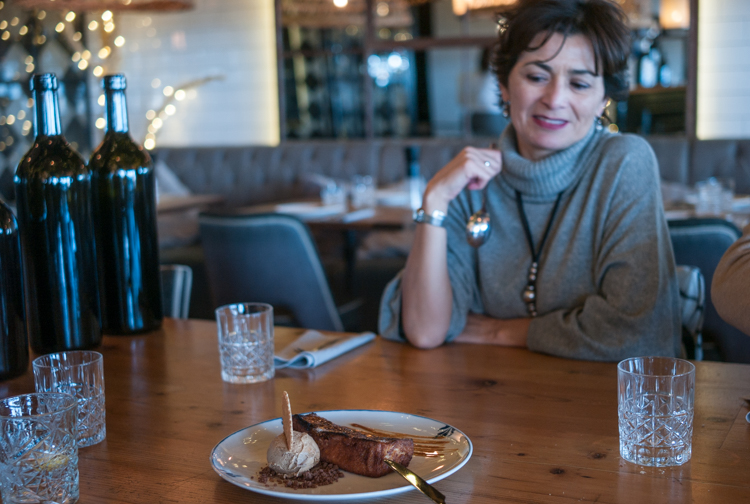 51_17
The view outside Moments–a largely empty beach but still nice weather to enjoy: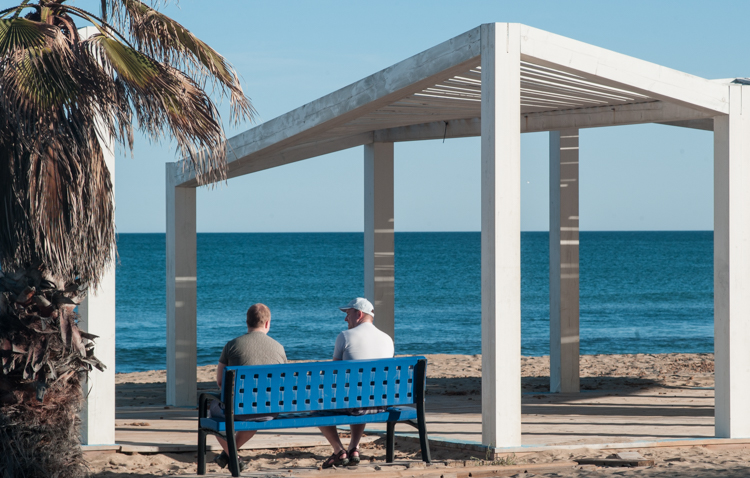 51_18
Back on my bicycle, in Aigües. This old man was sitting on the church steps, just watching the world and chatting with passers-by: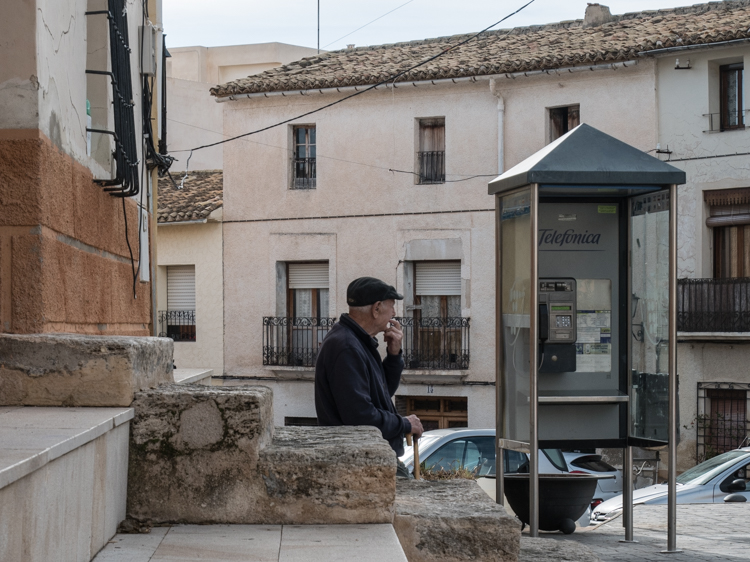 51_19
Instead of a nativity scene, the church in Aigües puts up a painting made by some local artists: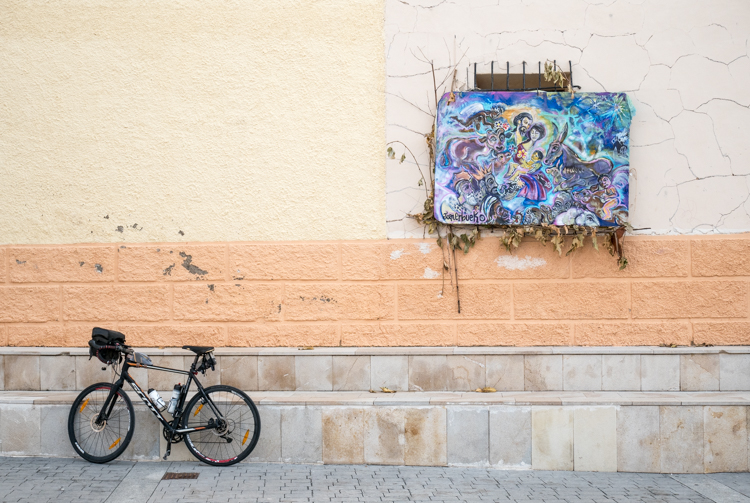 51_20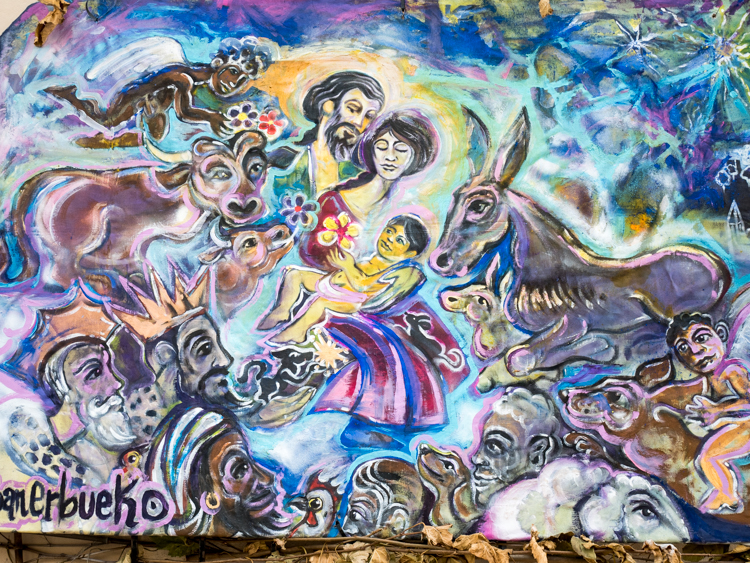 51_21
The square was decorated in a modest manner by the people who live there: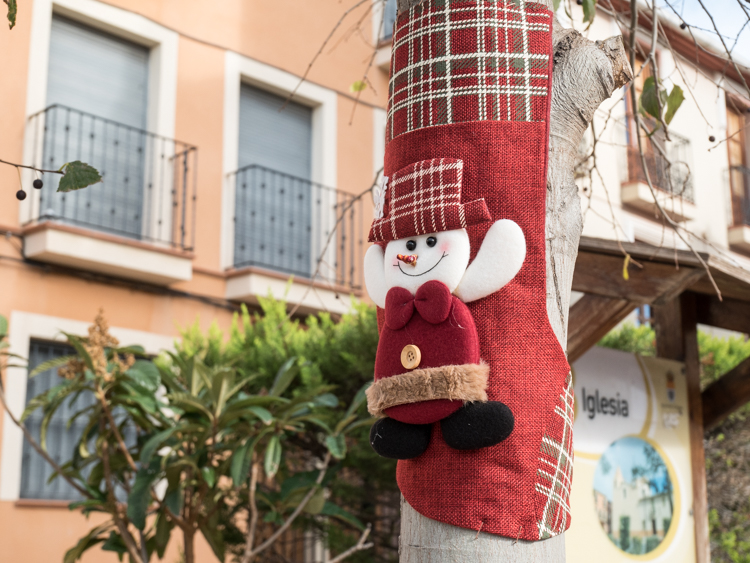 The remaining images are from a couple of walks around the centre of Alicante.
51_22
The broad Avenida Maissonnave was altogether more impressive: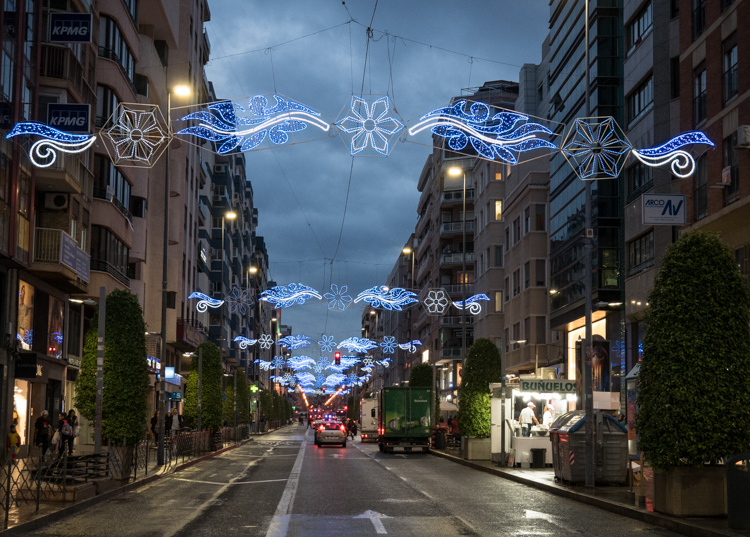 51_23
The city's biggest department store: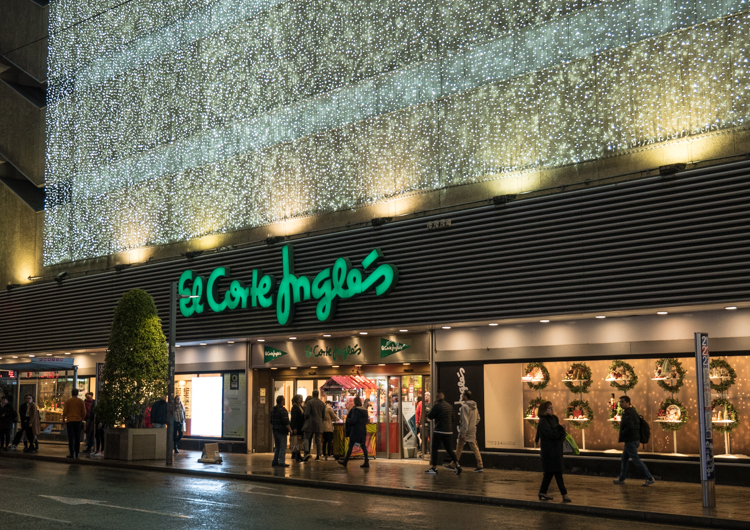 51_24
Alicante's Plaza del Ayuntamiento (town hall square) is also quite nice in the evening: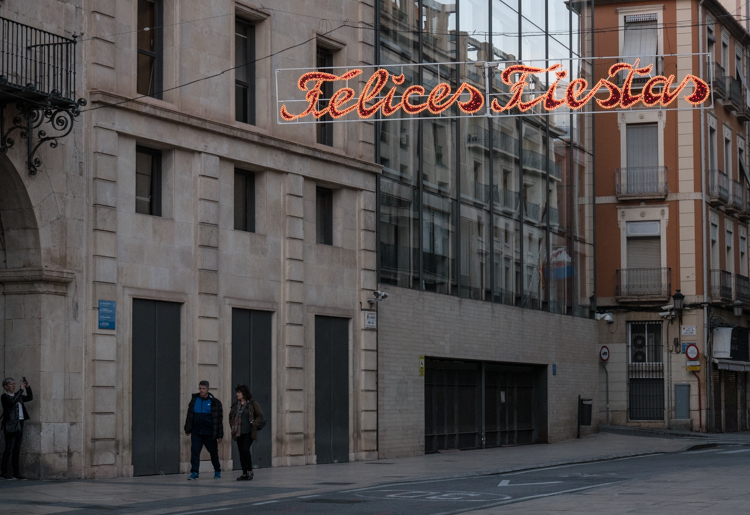 51_25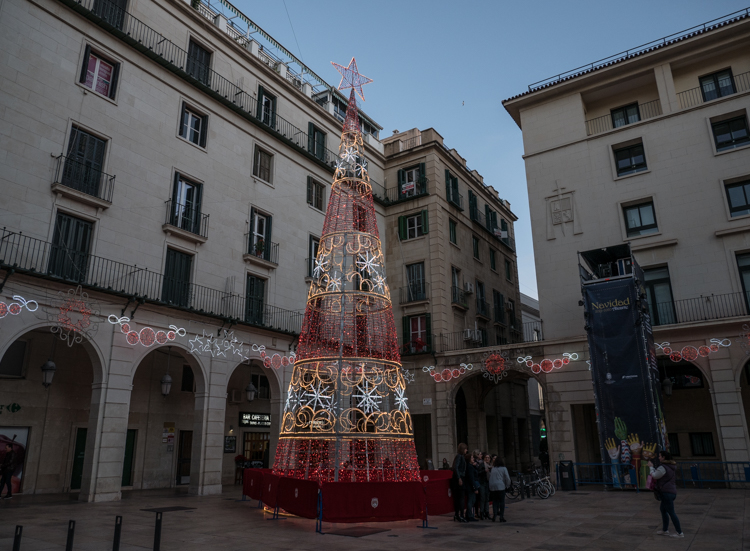 51_26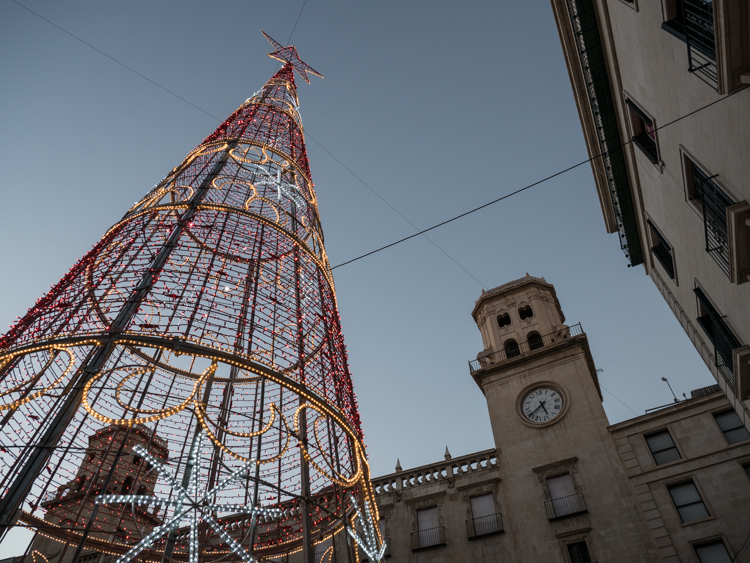 51_27
Convenience store, Plaza del Ayuntamiento: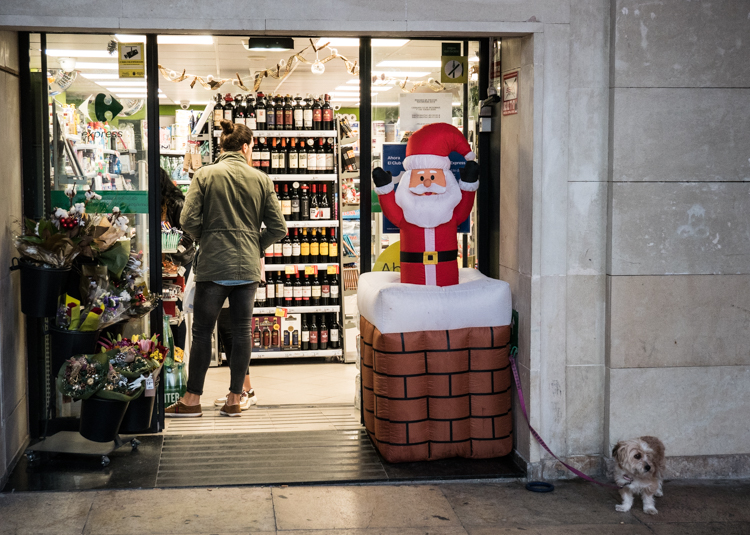 51_28
Esplanada de España: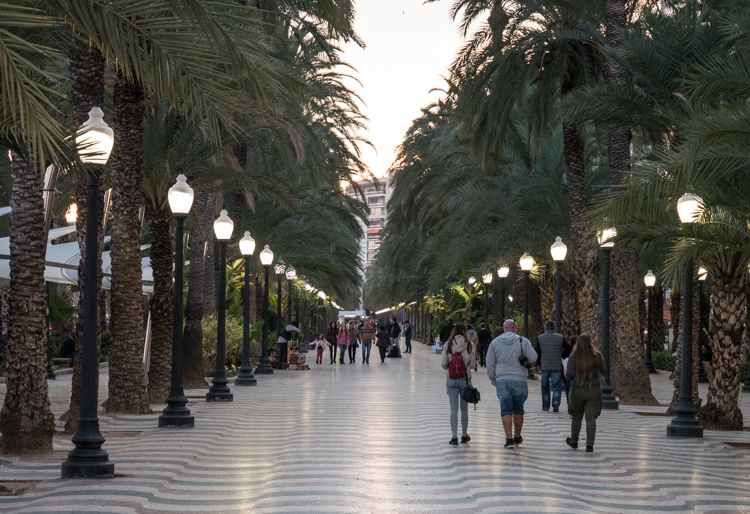 51_29
Plaza Puerta del Mar: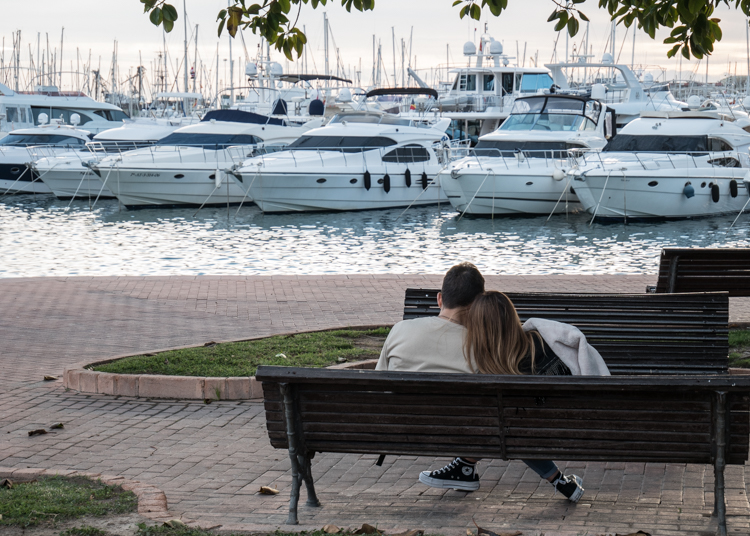 51_30
Surfer and pigeon, Plaza Puerta del Mar: