This week's pictures fall in two distinct groups. The first four are from a day trip to Santa Pola, a coastal town about 20 km south of Alicante. The rest are from a weekend visit to the Netherlands.
Main
Even though it is November, it was still warm enough for some beach activity in Santa Pola: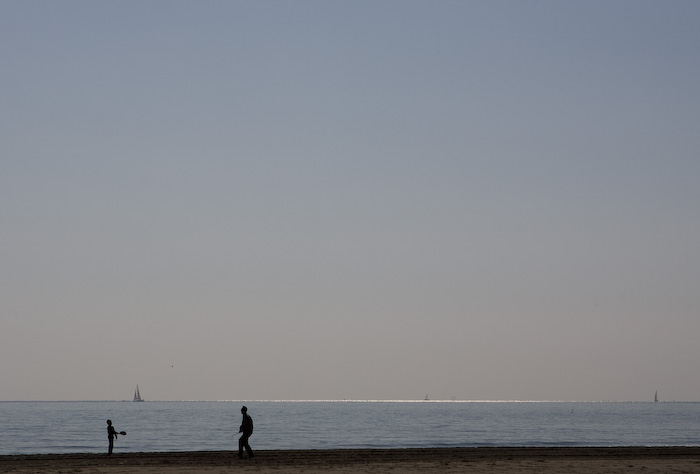 The alternates:
Alternate 1
The Spanish play the lottery big time, and the vendors are everywhere: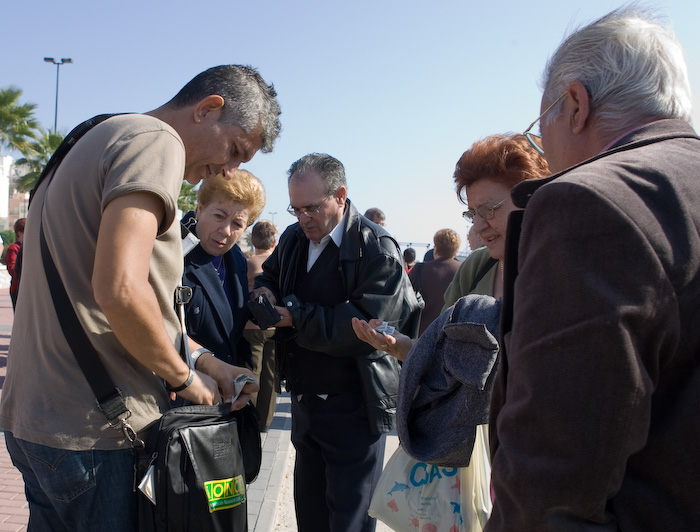 Alternate 2
A couple fishing in the harbour; rather, the man is fishing, the wife is just keeping him company: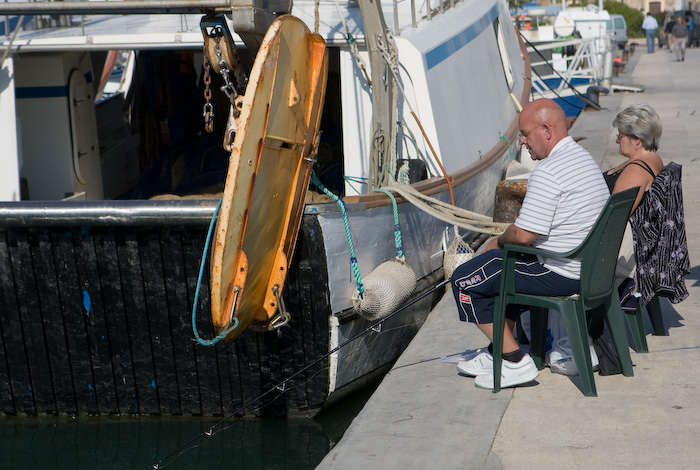 Alternate 3
Santa Pola lighthouse, a few km outside the town: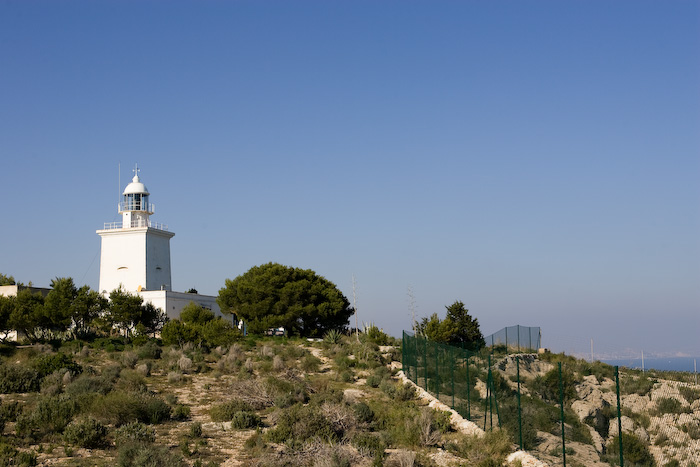 Then, on Friday evening after work, I flew to the Netherlands to spend a weekend with my family.
Alternate 4
I have seen quite a lot of Schiphol airport lately: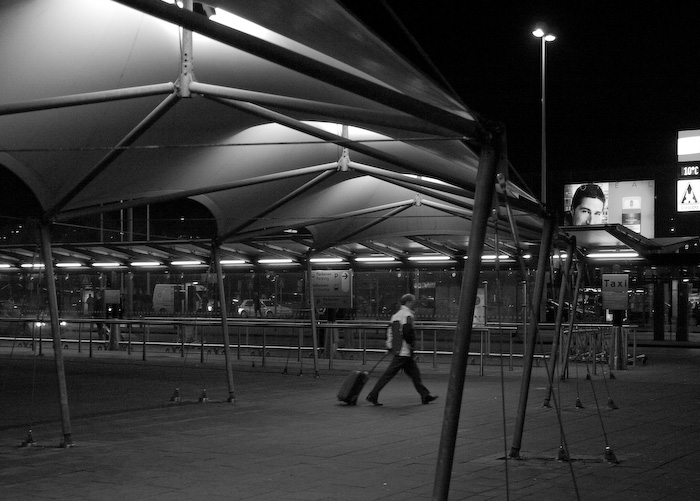 Alternate 5
Saturday morning, when I came down to the living room, I was greeted by this familiar sight: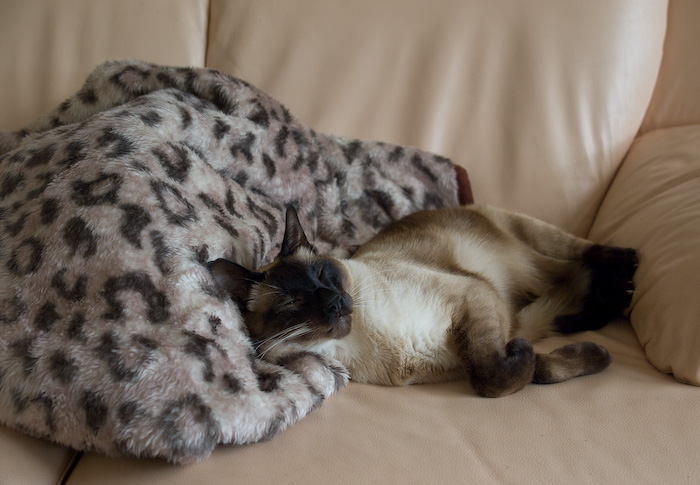 Alternate 6
The sun was shining, the air was frosty, a perfect time to go for a walk: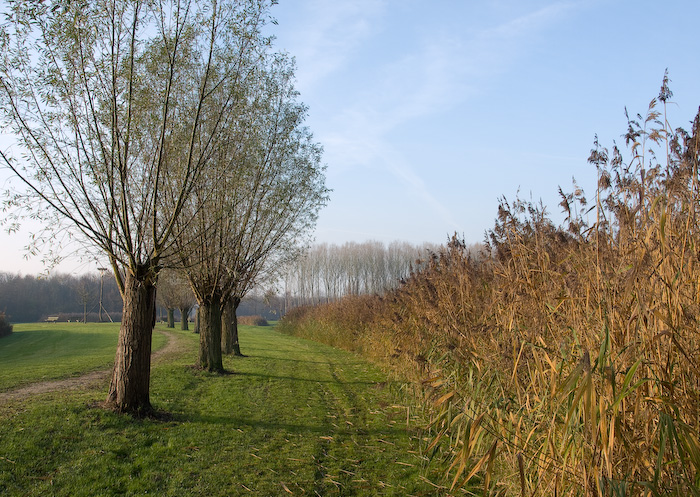 Alternate 7
As I said, there was frost in the air and on the ground: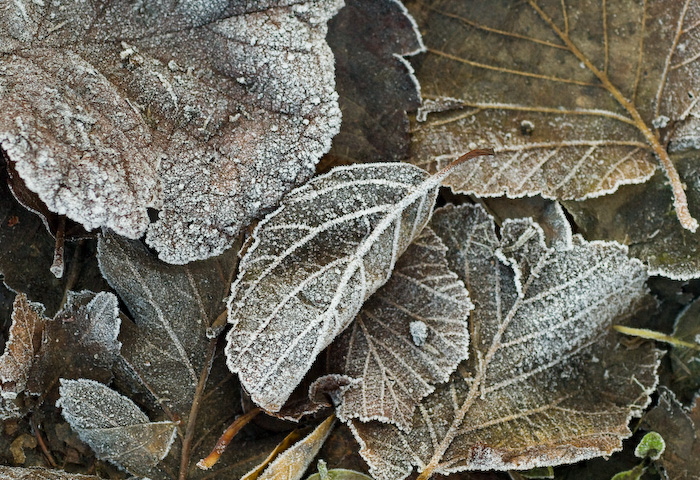 Alternate 8
I have photographed these berries before; now they are shrivelled and obviously some birds have been feeding here: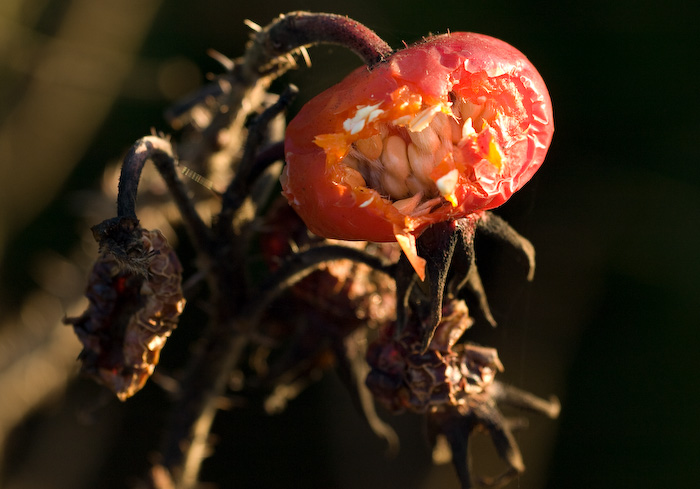 Alternate 9
Later on Saturday, we went shopping in the centre of Almere. It is very modern, everything in this and the next two pictures has been built while we have lived in the town, since 2003: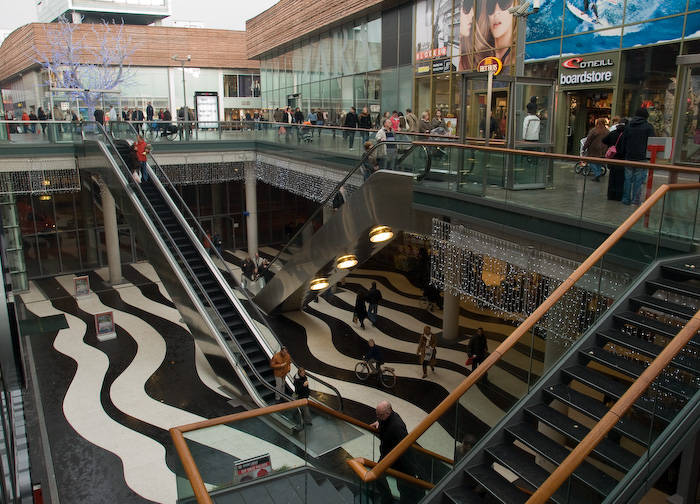 Alternate 10
The Sting: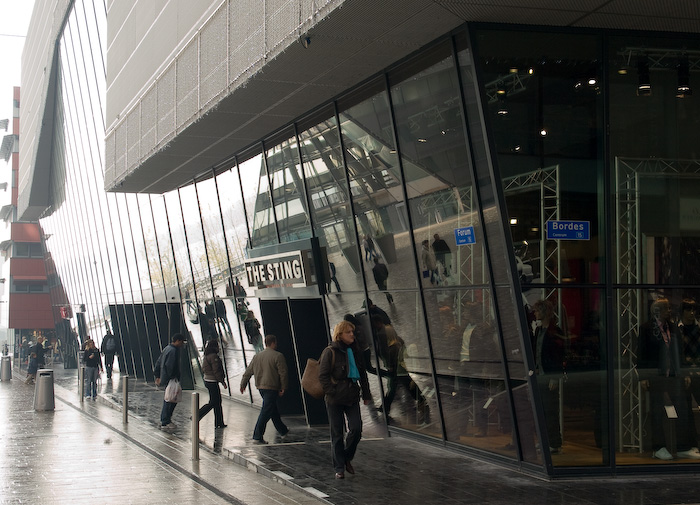 Alternate 11
All that glass has to be polished: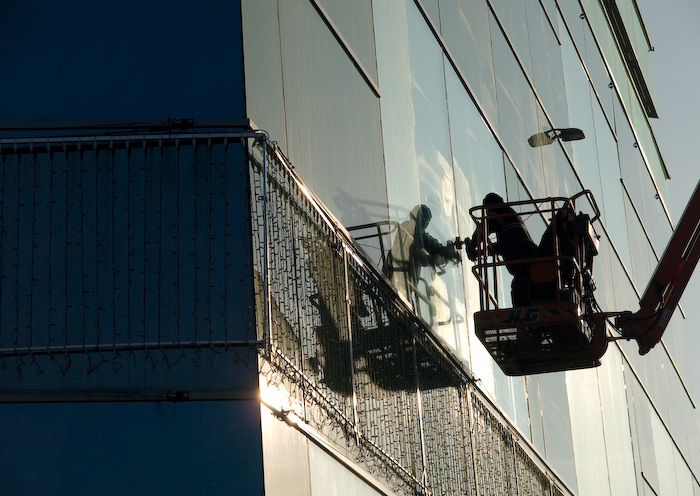 The last four images are from Utrecht, where we also went to walk and shop.
Alternate 12
We stopped to eat one of Benelux's absolute top contributions to world cuisine, Vlaamse Frieten: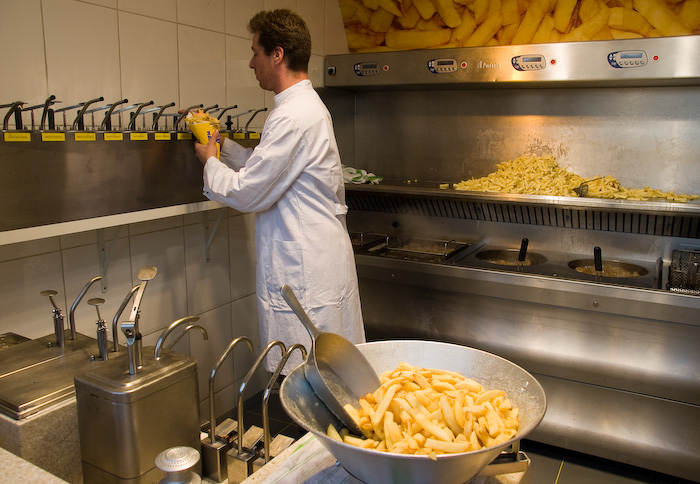 Alternate 13
Pigeons are wise to hang around, invariably something will be dropped on the ground: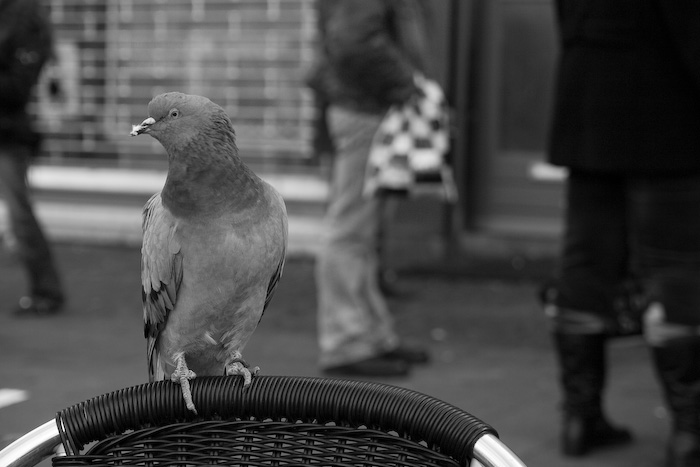 Alternate 14
Utrecht is a university town, and so one can see chemical formulas on people's clothes: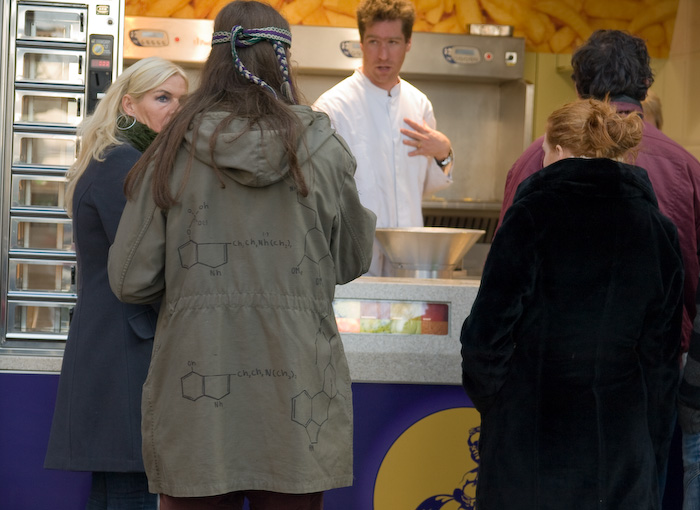 Alternate 15
Even angels need cash: