The week started in Alicante and finished in my hometown in Denmark, Ã…rhus, with a visit to my best friend, Lars. In-between there was also a new lens acquisition, always a pleasant occasion. All in all, a good week. It is up to the viewer to judge whether the pictures are any good, however.
Main
Walking down the stairs from my bedroom on Sunday morning, I noticed that the light and the other houses looked kind of interesting through the skylight in the stairwell:


The alternates:
Alternate 1
Monday was a holiday, so we took advantage of the day off to visit the Feria de Mariscos in Alicante. The paella was good: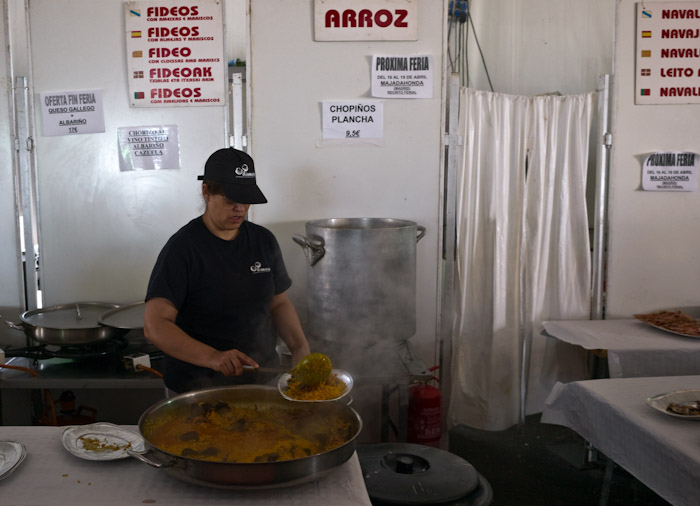 Alternate 2
The pulpo was even better: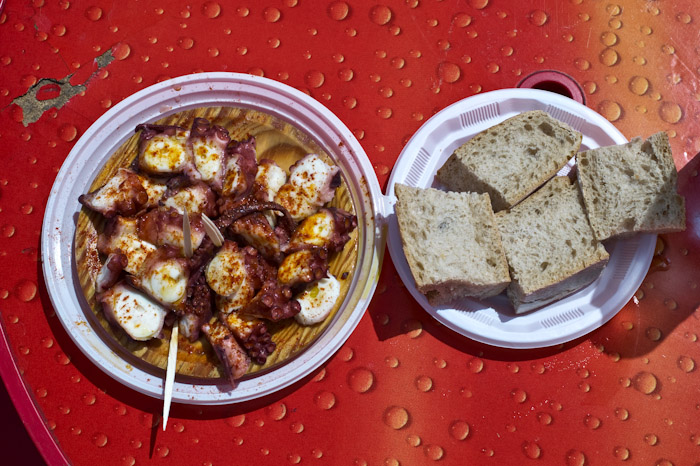 Alternate 3
Afterwards, we went for a little walk in the port area. The surfer statue had evidently been visited by Scottish tourists: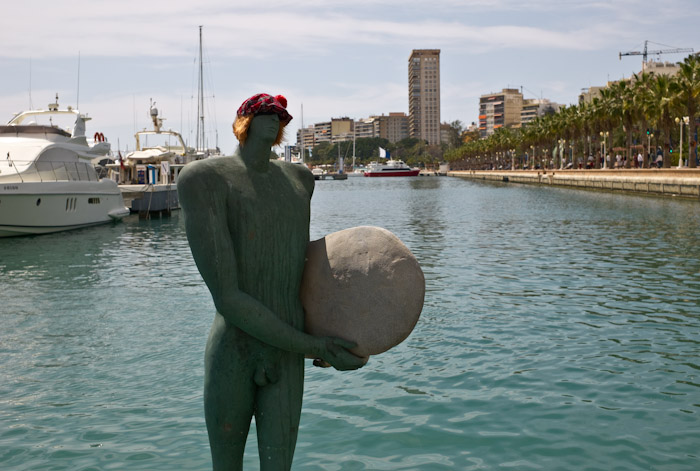 Alternate 4
Love in the crowd: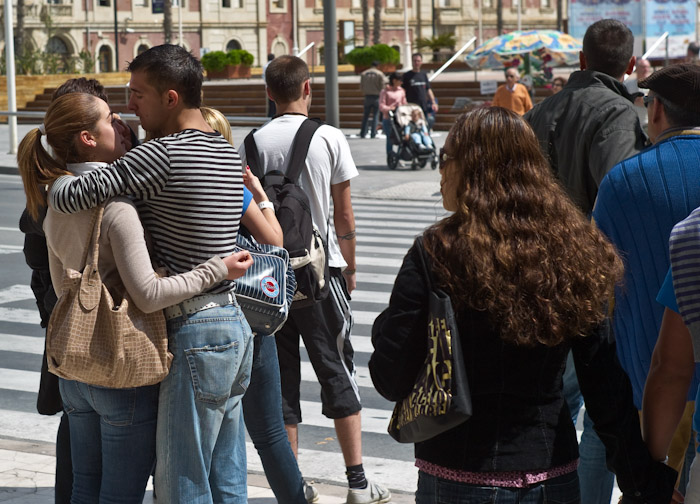 Alternate 5
Wednesday night my son and I went to a nearby bar to watch the Arsenal-Villareal Champions League game: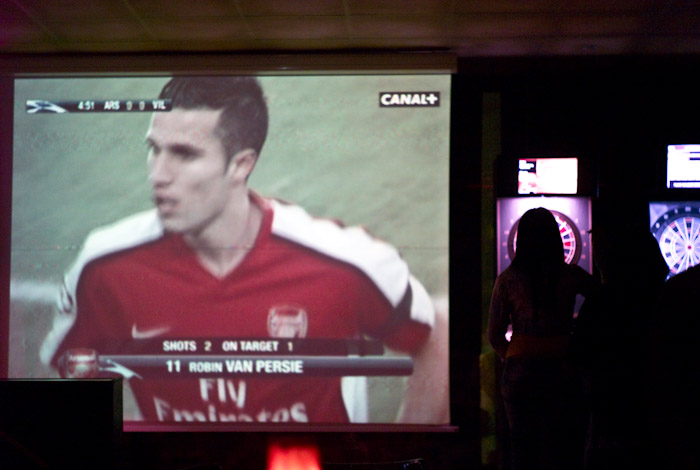 Alternate 6
Thursday afternoon an eagerly anticipated package arrived, containing a new 2.5/75mm Summarit lens for my Leica M8. When I came home, I immediately tested it on my wife. It focuses correctly: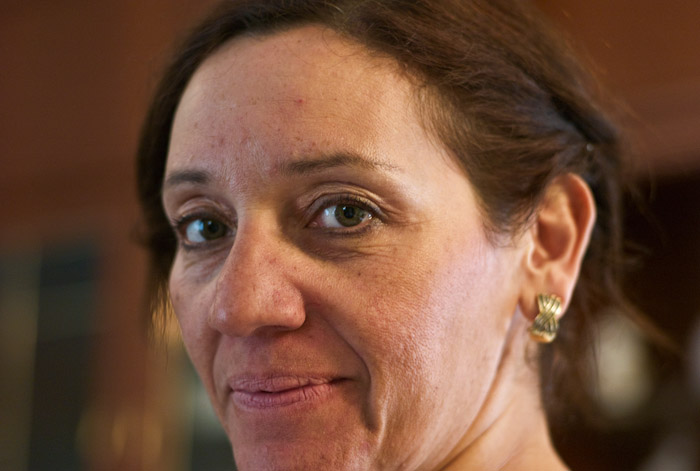 The arrival of the new lens was well-timed, since Friday morning I flew to Denmark to visit friends for a few days. My best friend Lars picked me up at Billund airport and we drove to our hometown of Ã…rhus, where he still lives.
Alternate 7
Since my last visit to Ã…rhus, Lars has moved from the southern suburbs where he lived for the past 20 years to a nice apartment in the old centre of town. Here he is, emerging from his basement: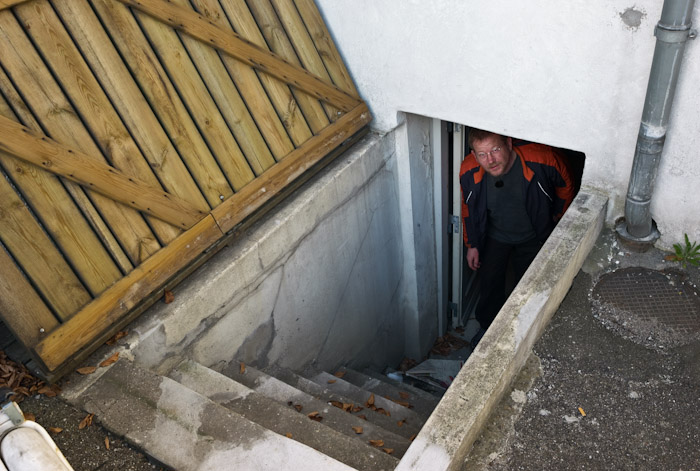 Alternate 8
After depositing my luggage in the apartment, we headed out to enjoy the good weather at a nearby bar. It was warm enough to sit outside: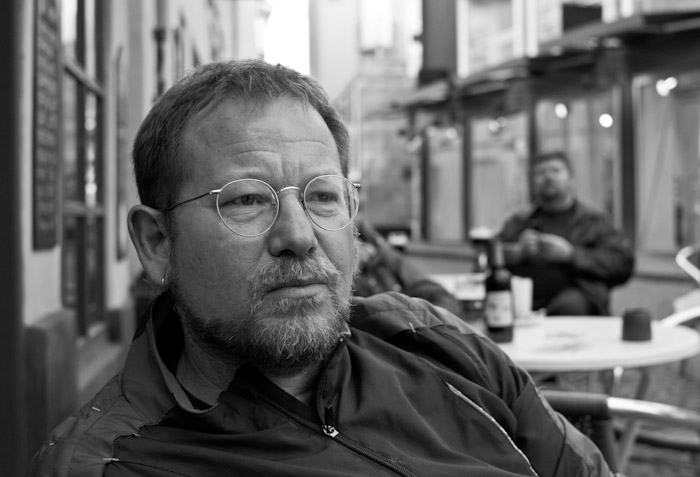 Alternate 9
We only ventured inside when a refill was required. This bar has a nice selection, and I had a fun chat with the owner about the misspelled "credit crunch special" sign visible in the background: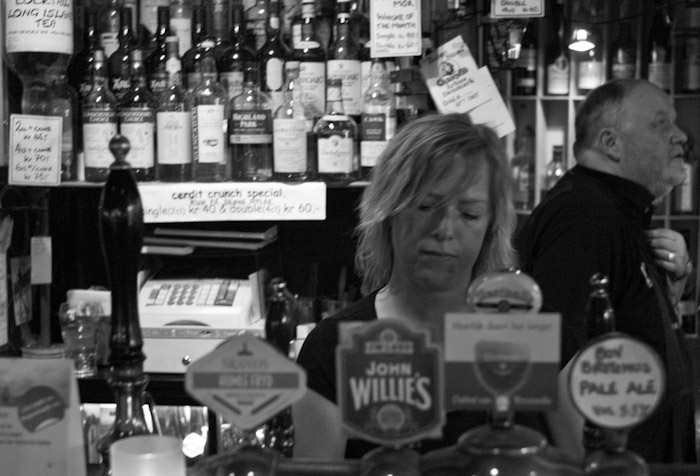 Alternate 10
After the beers we went back to Lars's apartment. It is in an old building, and so the stairs are narrow and steep. You do not want to be too drunk here: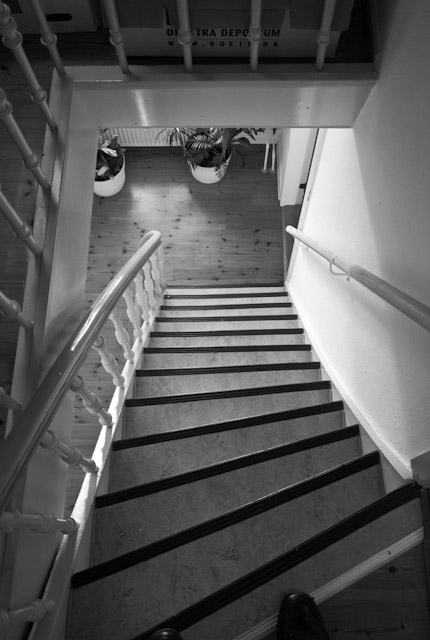 Alternate 11
Lars's home office. No prizes for guessing what he does for a living: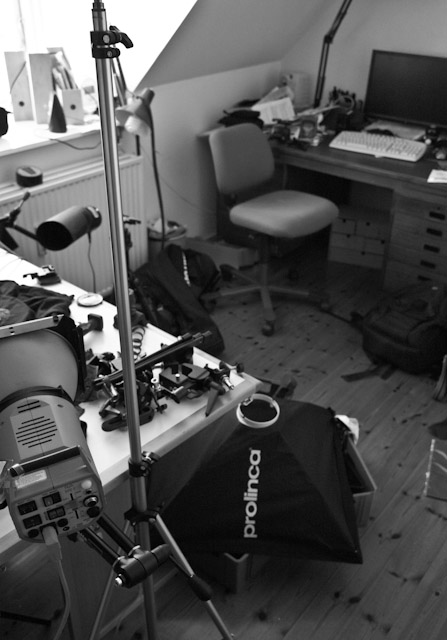 Alternate 12
There are still some moving boxes around: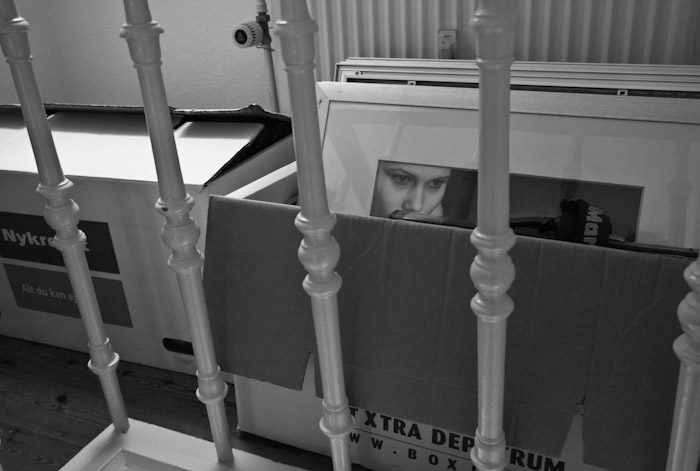 Alternate 13
After having a good dinner prepared by Lars, we spent the rest of the evening at the jazz club called Vestergade 58. A very handy name, since it is simply its street address. This club has existed for decades, but funny enough I had never visited it. There was a concert that evening. This is the band leader: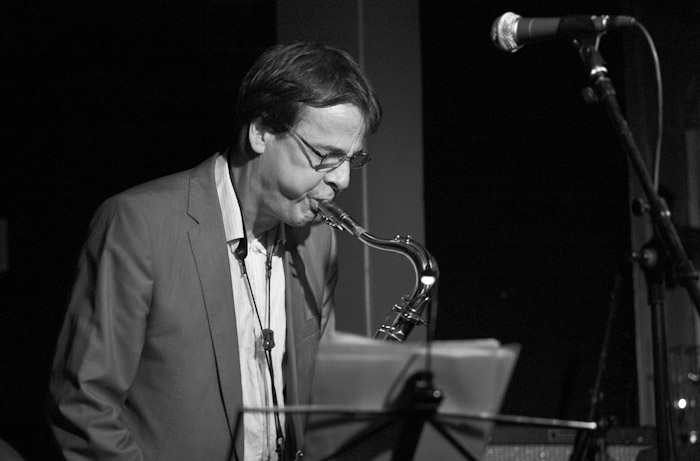 Alternate 14
The guitarist: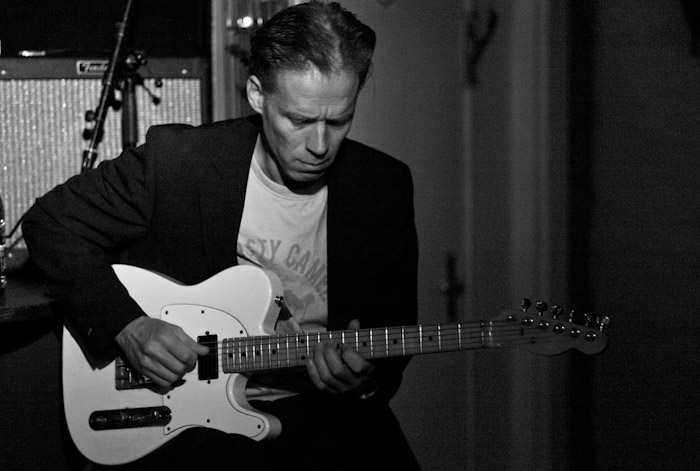 Alternate 15
One of the two drummers: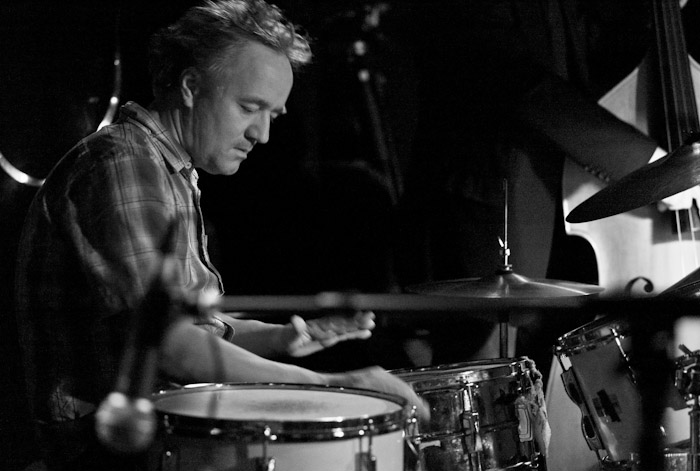 Alternate 16
But in the end, in a jazz quintet, the sax player is the main guy: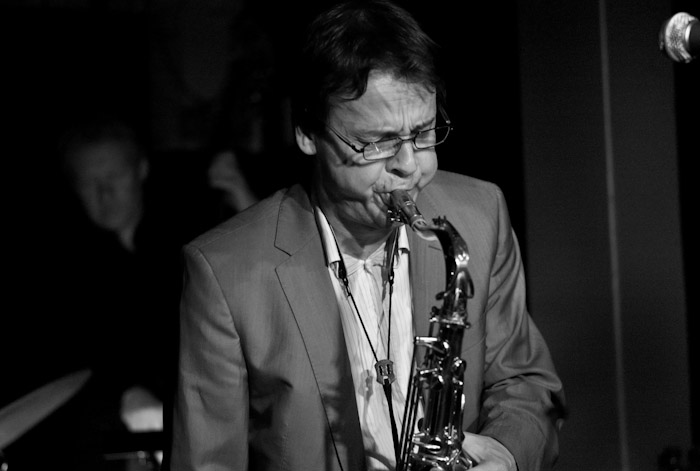 A long and nice day and week came to an end.