I started the week in Warsaw, which is a subject of a separate gallery (but please look at the images below before going there). After coming home Monday night I had several busy days at work, so my photographic activities were quite limited.
Main
I start with one left-over image from Warsaw. Apparently, the man does not like what he is reading: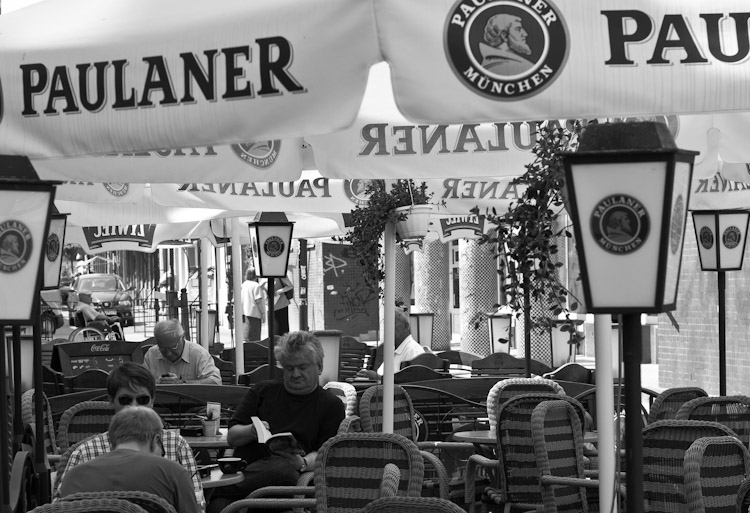 The alternates:
Alternate 1
While walking the dog, I spotted these three generations walking together. Even though the composition is not ideal, I still like the scene: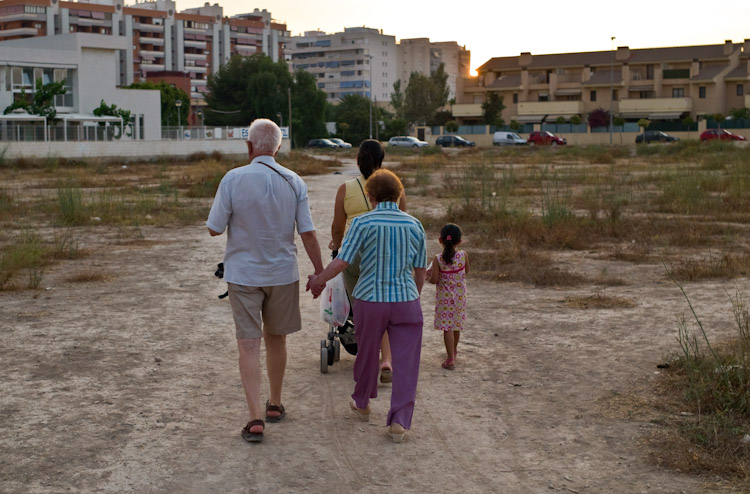 Alternate 2
Colourful garbage near my house. There are no recycling centres in Alicante similar to the "container parks" we had in Holland. Instead, people just put stuff like this next to the dumpsters; either it will get picked up when the garbage men come or someone will help themselves to it: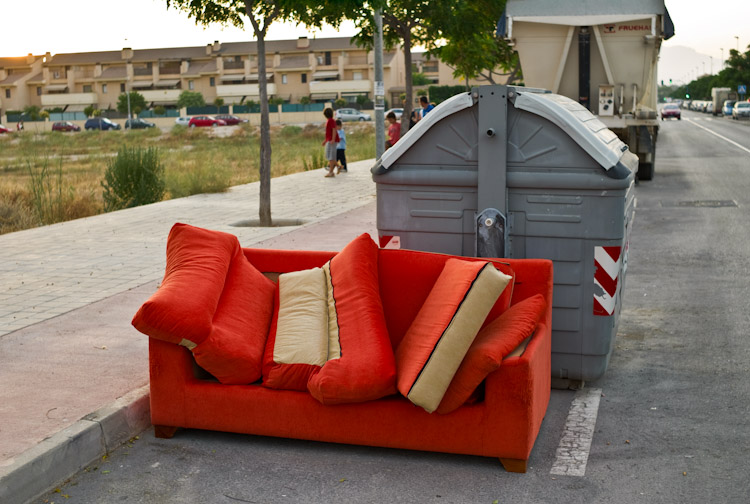 Alternate 3
Lest I be accused that I only photograph pretty young girls, here are a couple of cut doggies with somewhat mature owners: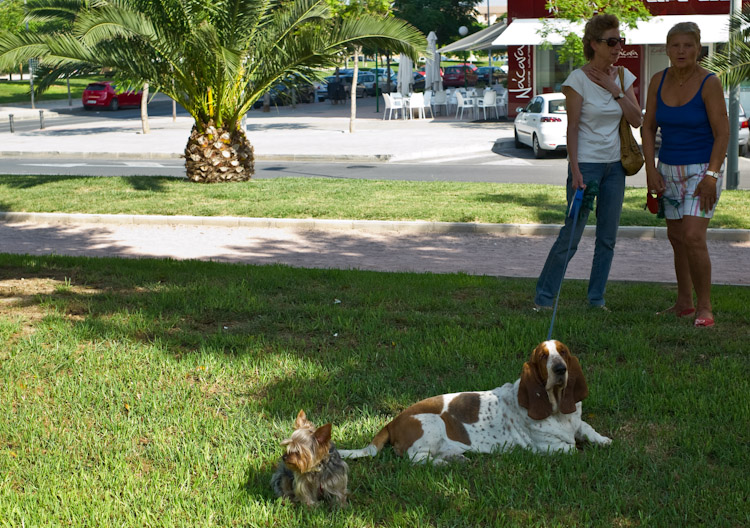 Alternate 4
Bassett: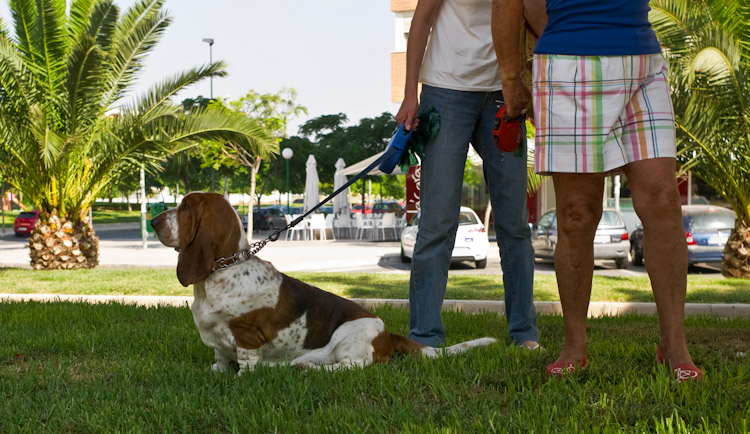 Alternate 5
My son is spending the summer in London, working at the HQ of my former employer and staying at the house of his best friend. Thanks to Easyjet, it was quite inexpensive to invite the two boys to spend the weekend with us. Saturday we went to have lunch in one of the beach bars: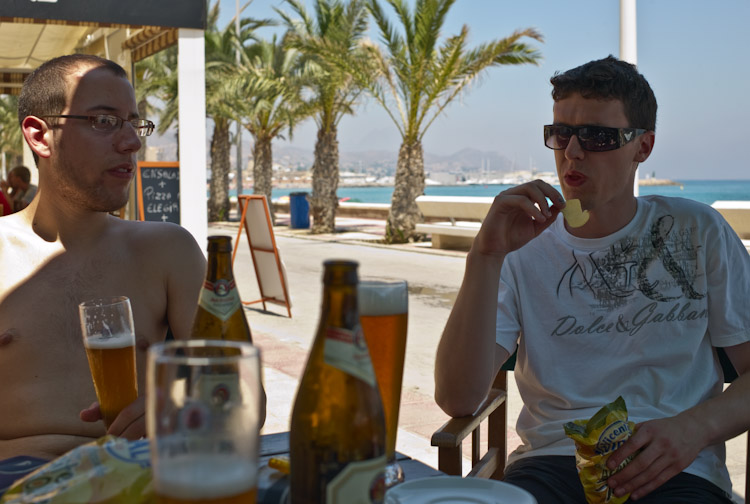 Alternate 6
The food is not exciting, but the beer selection is good: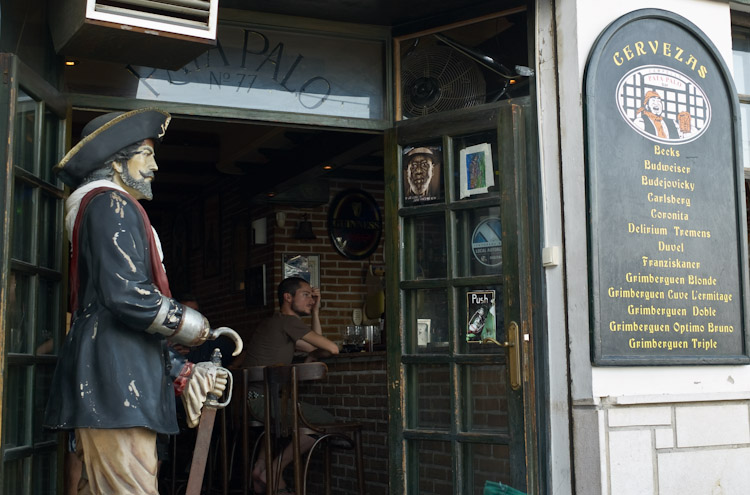 Alternate 7
Little girls playing at one of the beach bars: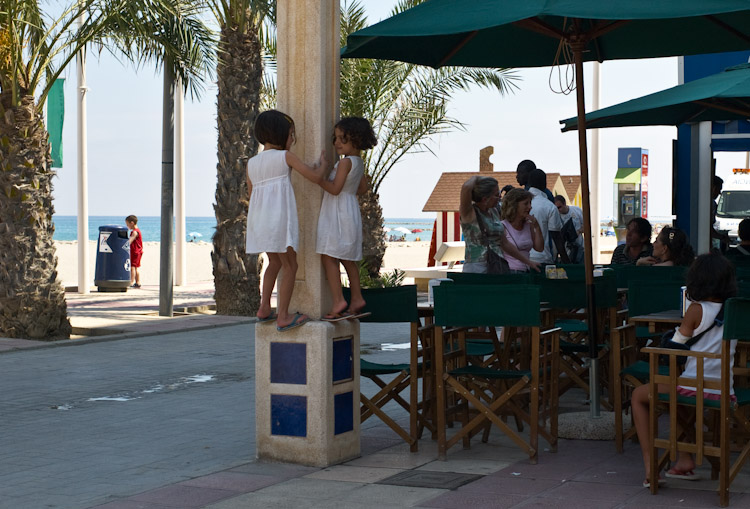 And so the week went by.