The highlight of the week was an invitation to have lunch at the house of Anne-Marie, the retired colleague who featured in last week's photos from the wine tasting. She and her husband live in a large house in the inland countryside, and they invited us for a rice (not paella, here in Alicante those distinctions are taken seriously; what we had was arróz meloso, moister than paella). This was our first visit to her home.
22_1
I start with three dog walk pictures. These little flowers growing on a street corner are a constant source of frustration. I have photographed them many times, but every time either the focus was off, or the dog pulled the leash just as I was taking the picture, or a gust of wind would move them. This time I did get an acceptable image: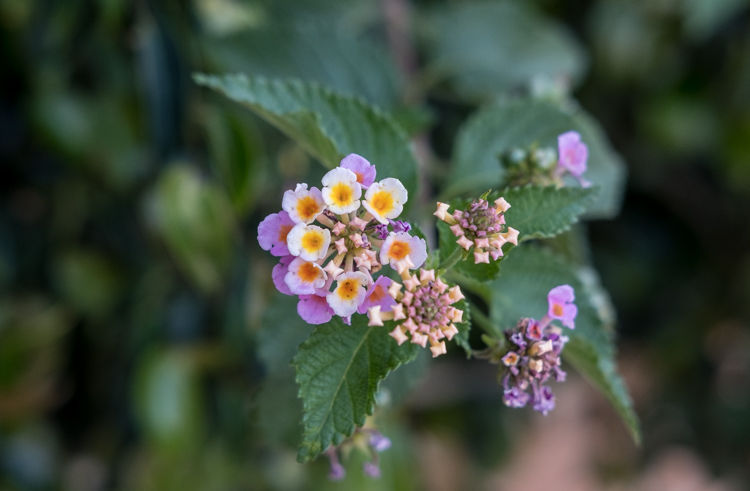 22_2
One of "my" cats in the morning sunshine: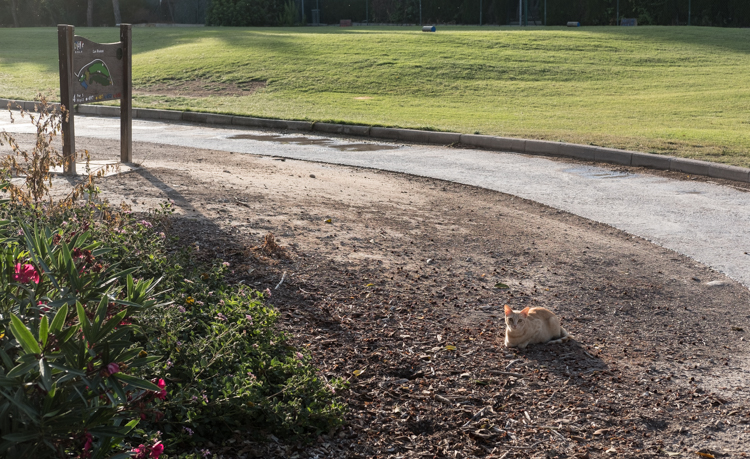 22_3
And now waiting by the gate to the golf course, ready for me to deliver his food: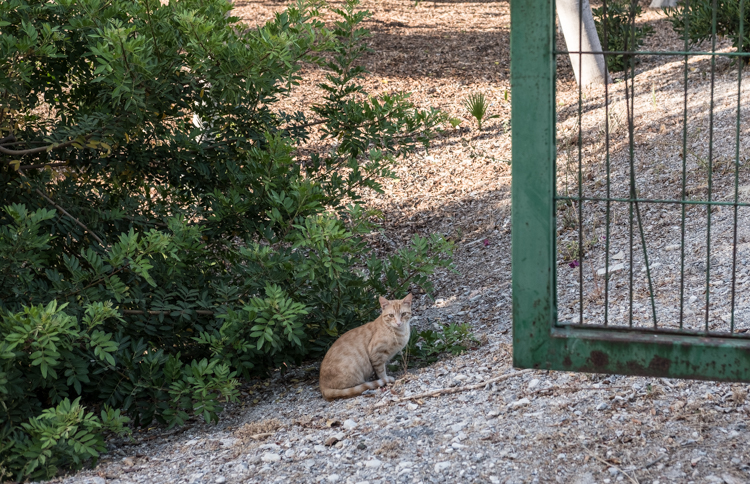 22_4
On Sunday morning, I was out cycling as usual, and this time I decided to explore parts of Jijona that I had not looked at before. Among them was this old monastery, Ermita de San Antonio: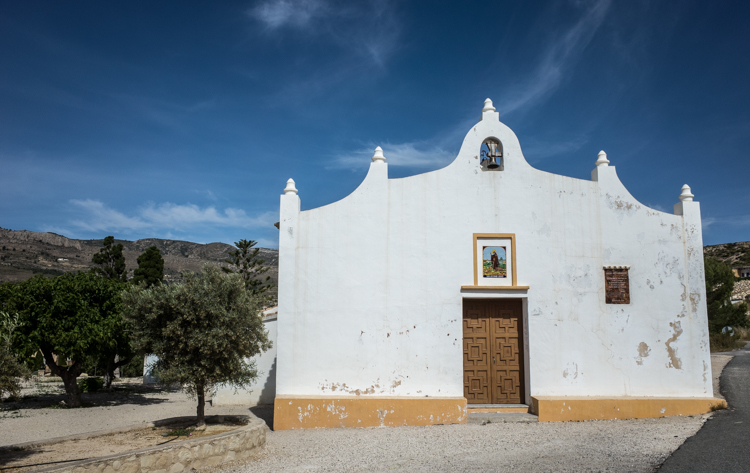 22_5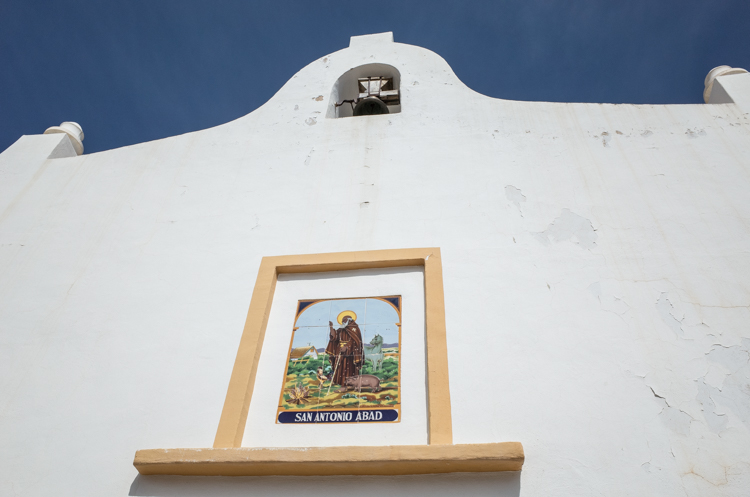 22_6
There is a good view of Jijona from the park surrounding the Ermita: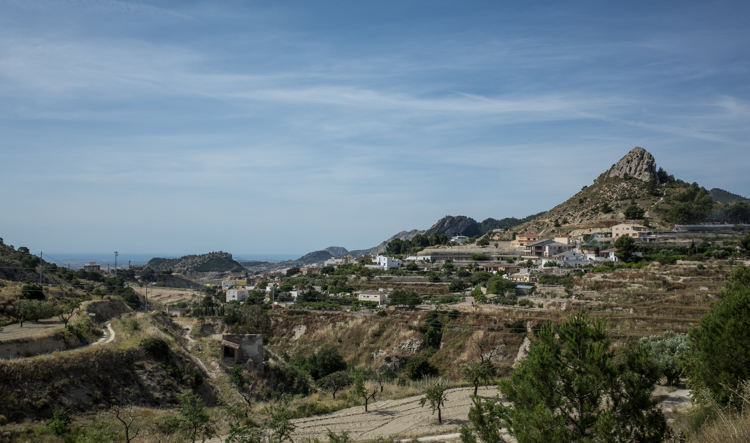 22_7
On the way out of Jijona, I stopped to photograph this rather eye-catching announcement of a wedding taking place the following weekend: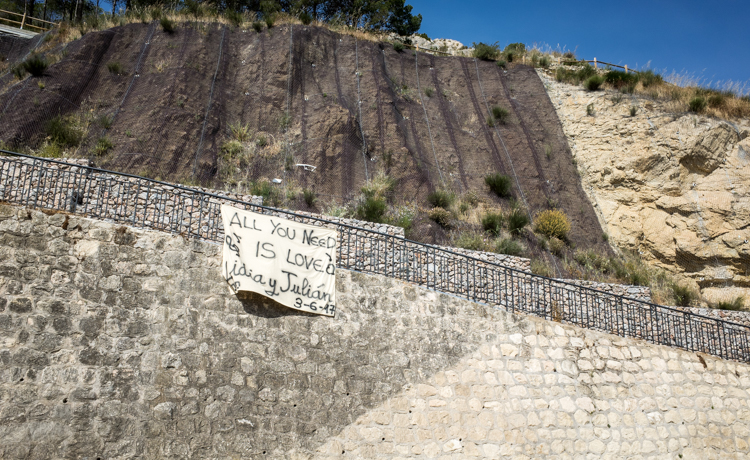 22_8
After that bike ride and a shower, we drove to Anne-Marie's house. We sat with a drink on her sunny terrace, surrounded by various members of her family, including various grandchildren. It was good to see Anne-Marie enjoying her life in retirement on her home turf: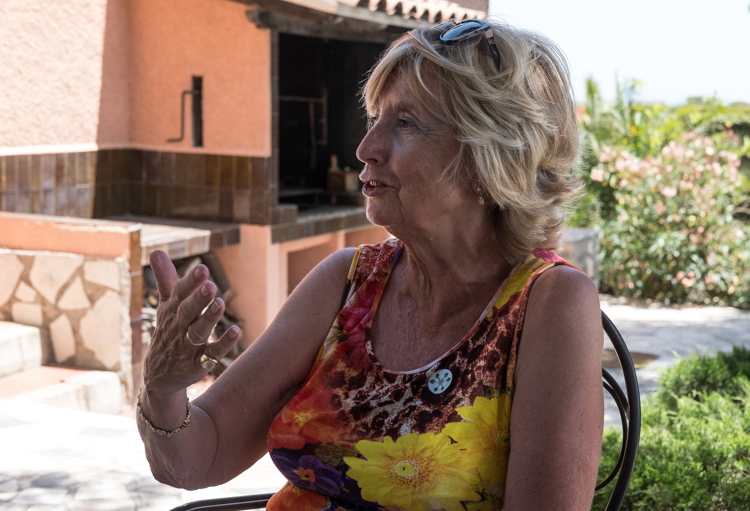 22_9
Then it was time to go to Anne-Marie's den where we would have the meal: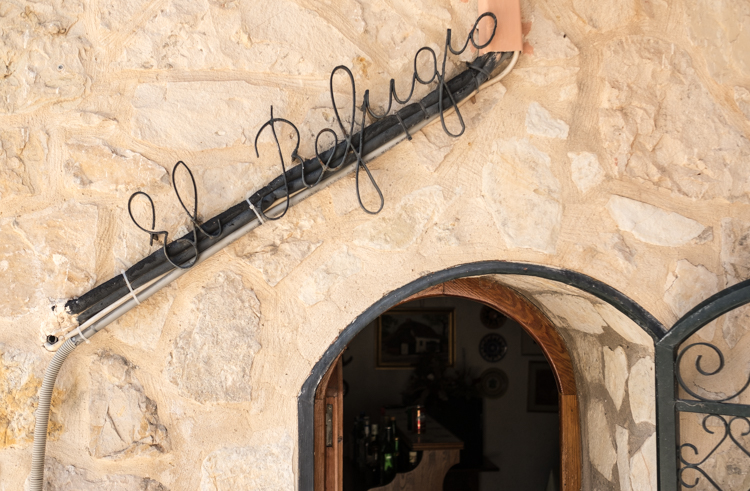 22_10
Anne-Marie's son-in-law is an excellent rice chef, a very much appreciated ability in this part of Spain: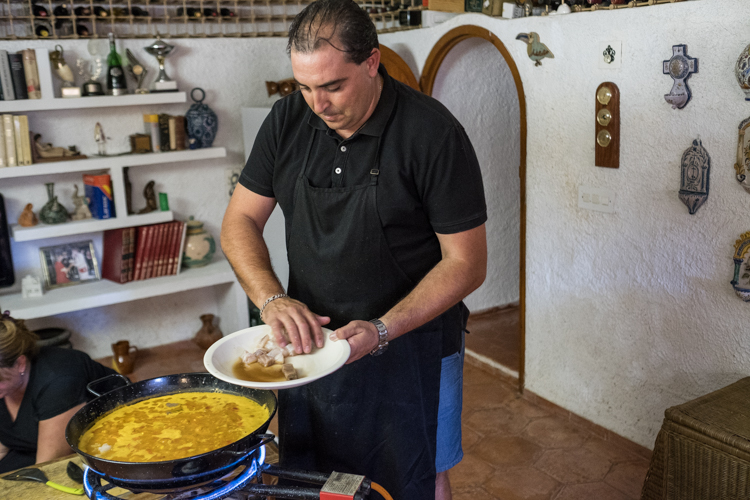 22_11
Simmering: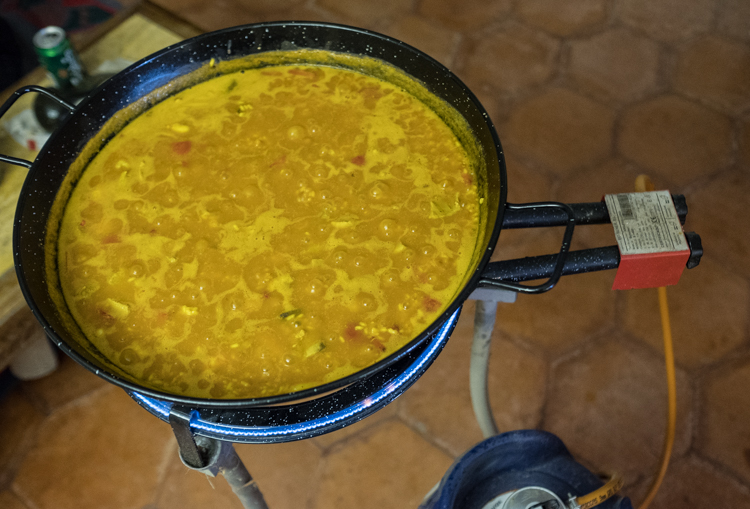 22_12
The table is set: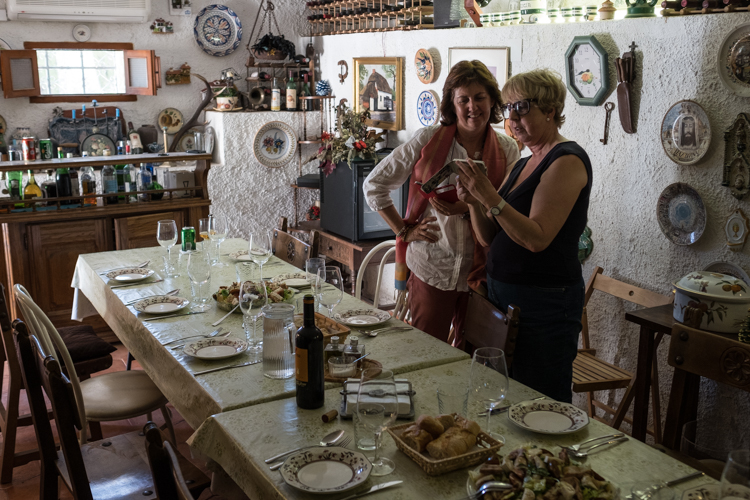 22_13
Doling out the goodies: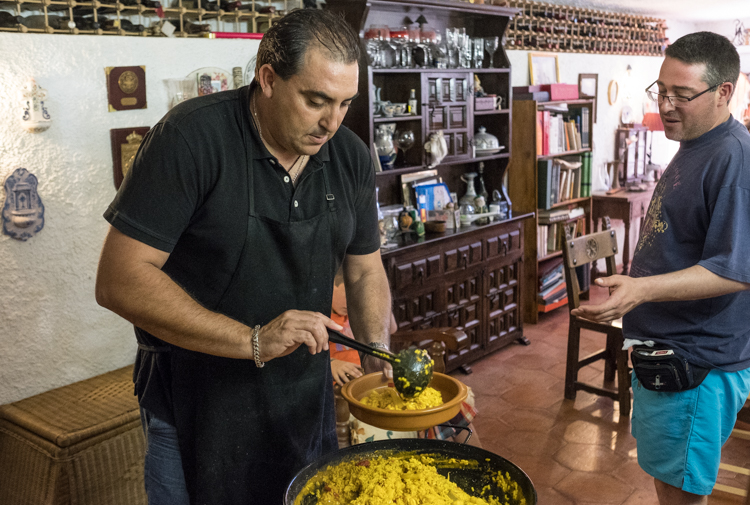 22_14
A salad with artichokes, goat cheese, tomatoes and other good things accompanied the rice: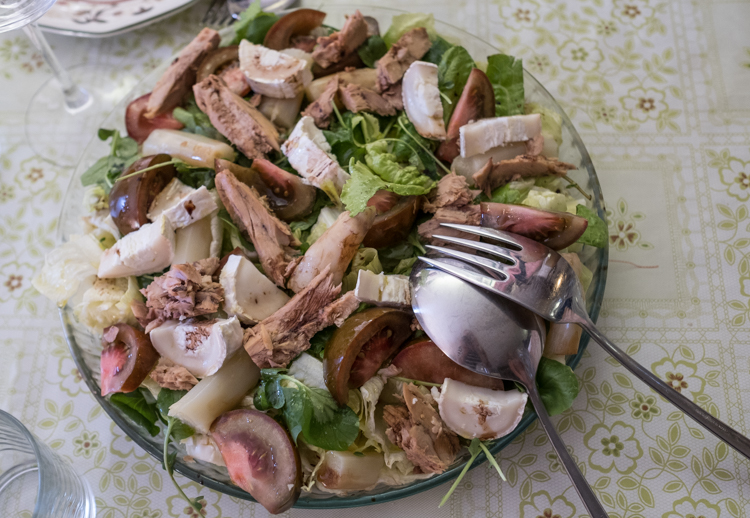 22_15
Our contribution was my wife's cheesecake: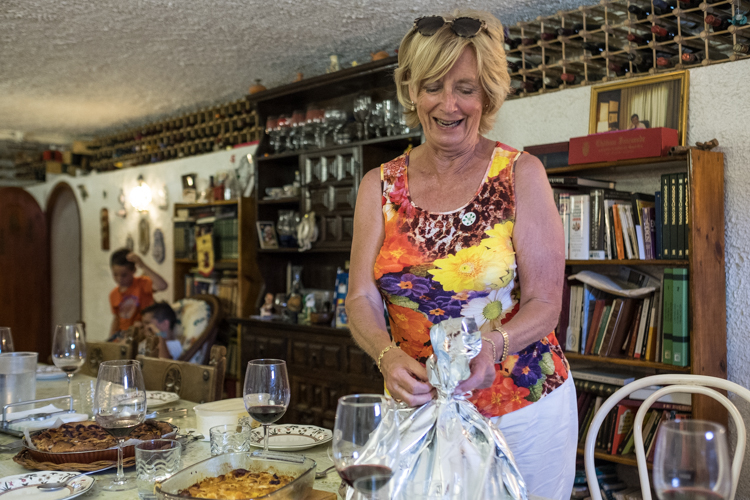 22_16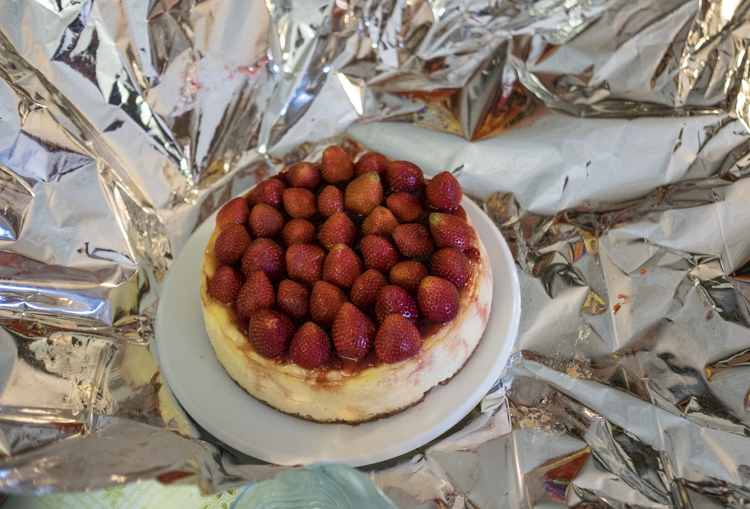 22_17
A toast to finish a most pleasant afternoon: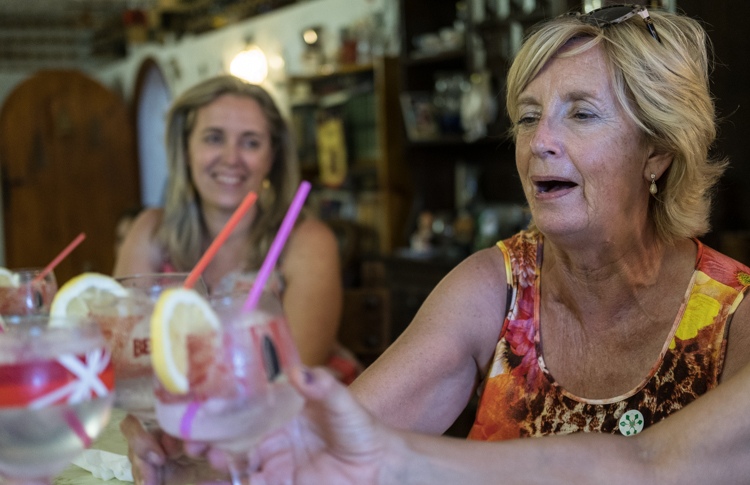 22_18
Back home, my late mother's magic cactus has been going nuts recently: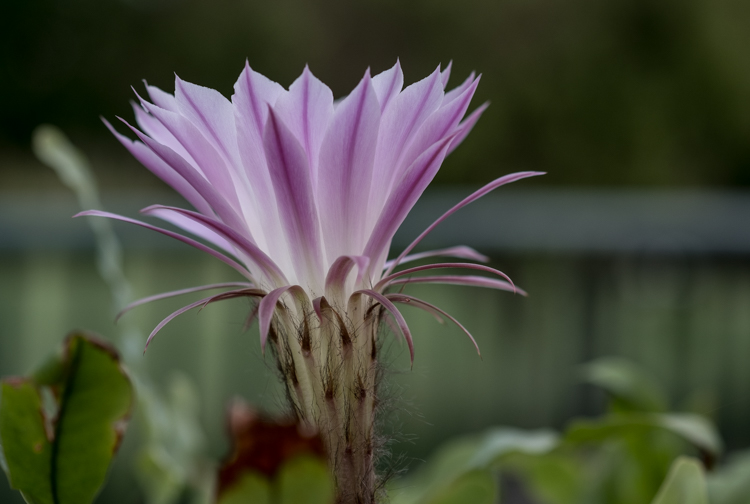 22_19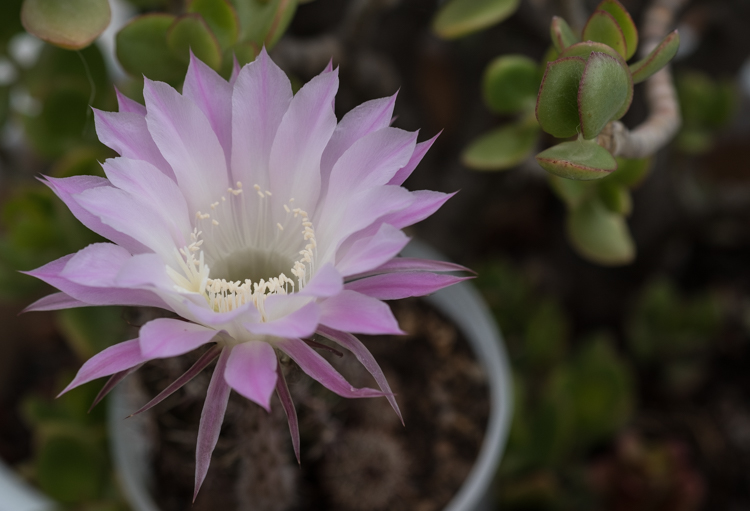 22_20
During a lunchtime trip to the centre of the city during the week, I noticed this owner of a tobacco shop on Plaza Gabriel Miró. He usually sits on a chair in front of this shop, smoking a cigar, only entering the shop when customers arrive: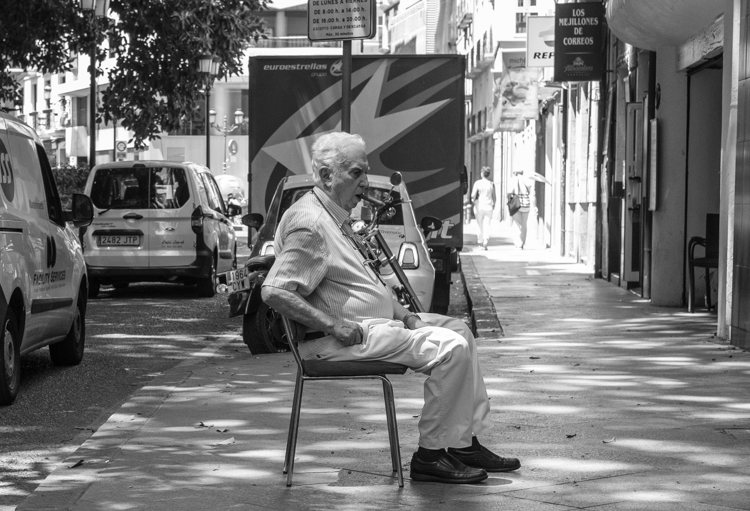 22_21
The remaining images are from my daily bicycle rides. One afternoon after work, I stopped to take this picture of Busot, which I thought looked particularly lovely that day with the hazy mountains in the background: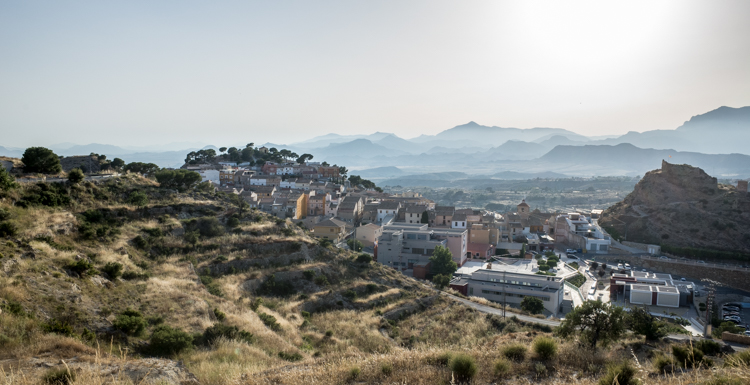 22_22
On Saturday, I climbed the Carrasqueta mountain pass. On the way to Jijona, I stopped to pee and once again saw this pastoral scene in the dry river bed below. On the left the motorway to Valencia is visible; this is very much two different worlds side by side: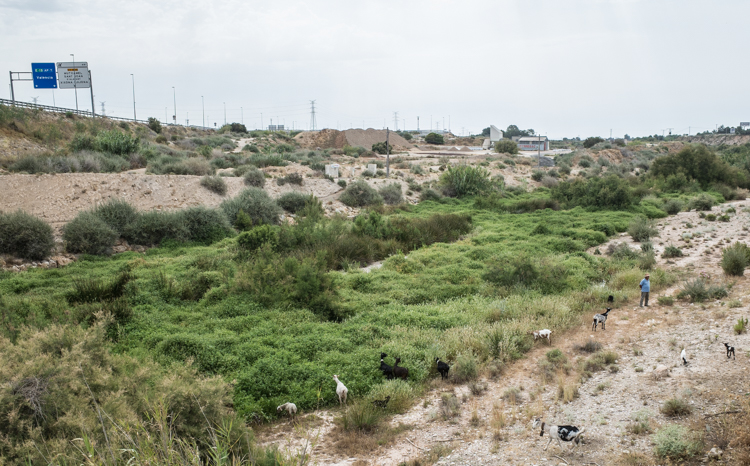 22_23
The road to the Carrasqueta has some truly lovely curves. On this day there were many more cyclists than normal, and I soon realised that there was a race going on, since all of them had numbers and were going faster than me (but not all, which pleased me a lot given that most looked to be 15-20 years younger than me):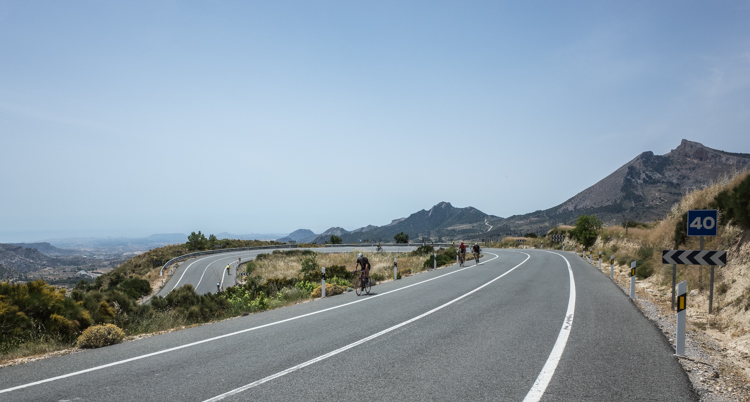 22_24
At the top, there was a veritable traffic jam of spectators: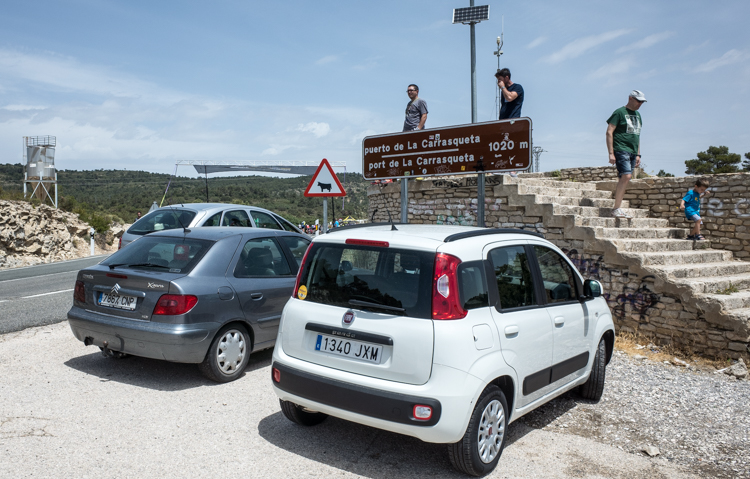 22_25
This is a good place to photograph passing cyclists, as there is a spot to park, and the cyclists are obviously going relatively slowly as they reach the pass: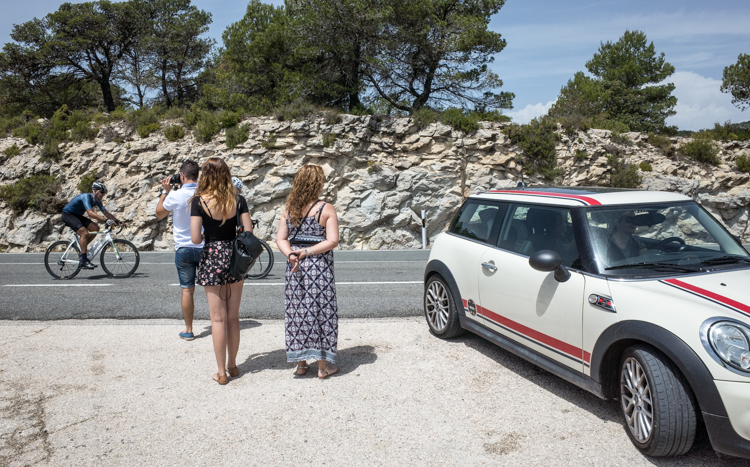 22_26
I lingered for a few minutes, taking in the sights while eating my banana, and then I rode home: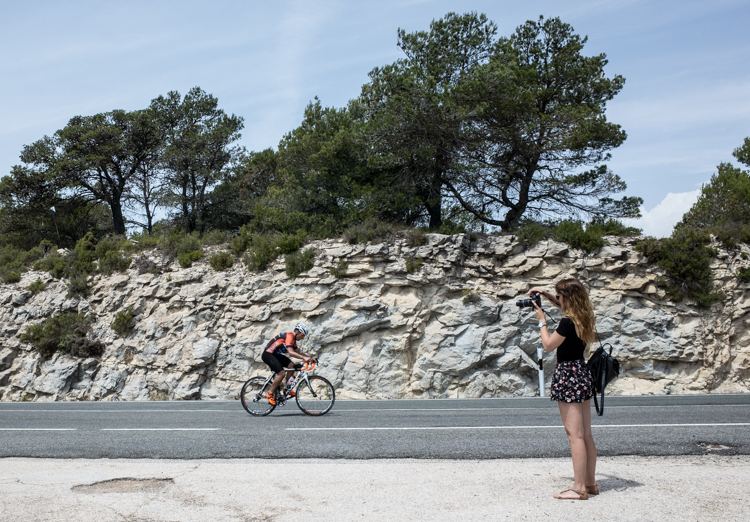 And that was another week.