I spent virtually the entire week in Italy. From Tuesday to Friday our office hosted some important events in Milan, and I took advantage of the opportunity to visit an ex-trainee who is now doing her PhD at the University of Padova.
49_1
On Monday afternoon, I flew to Venice, took a taxi to Padova, checked into my hotel, and then set out to meet Antanina for dinner. It was cold but dry. The streets of the old city were largely empty. I walked along the Via Cesare Battisti towards Padova's main square: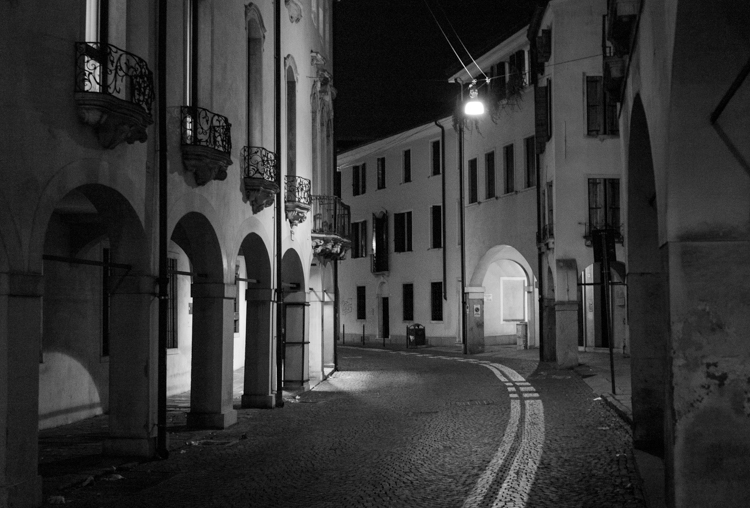 49_2
Classic Italian vehicle: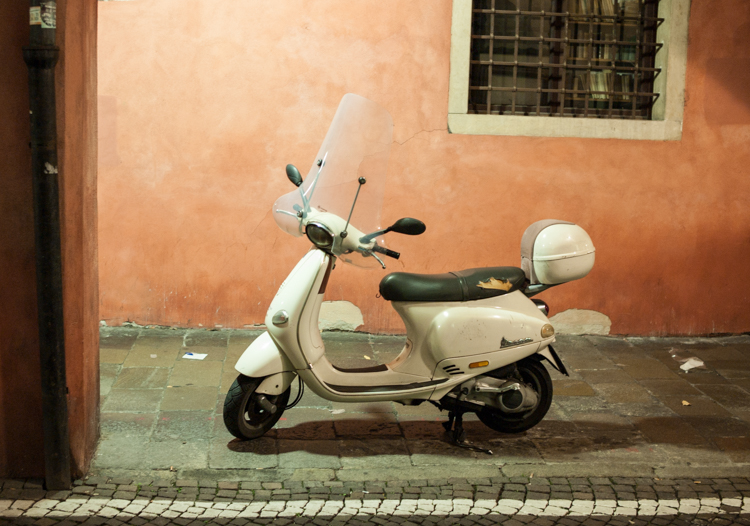 49_3
Charlie in the window: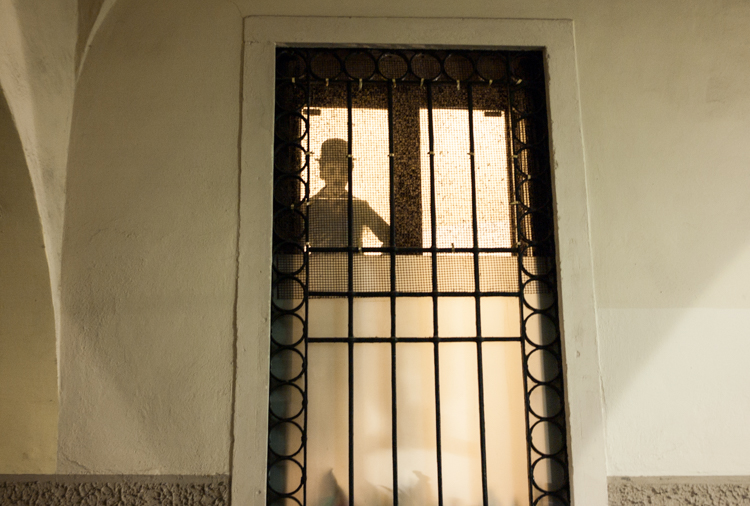 49_4
I finally made my way to Piazza delle Erbe where I met up with Antanina: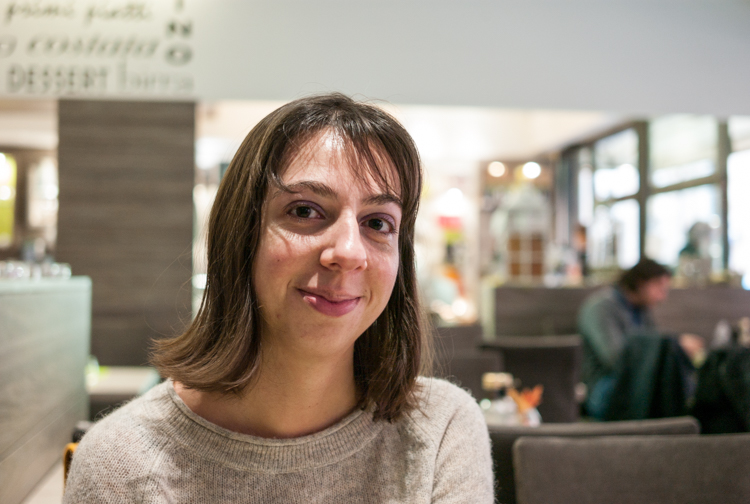 49_5
The restaurant selected by Antanina is called Osteria L'Anfora. A wonderful place, where the locals eat, a great mix of working people, students, professors, and any other social class you can think of. The place is small and crowded, so some people eat at the bar: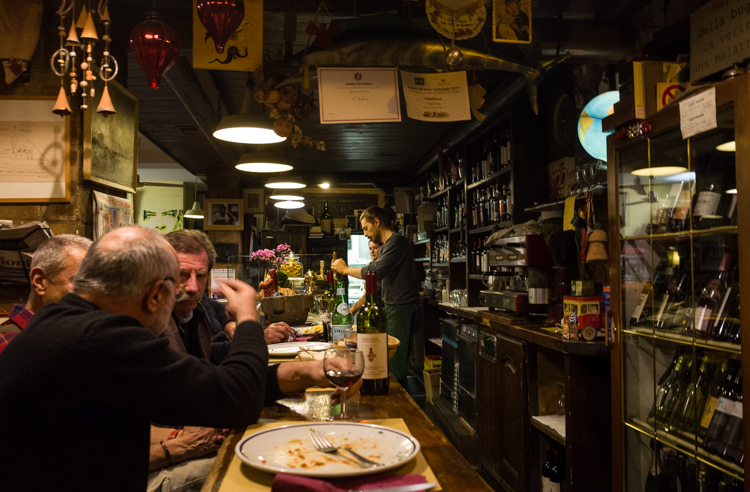 49_6
The dining room: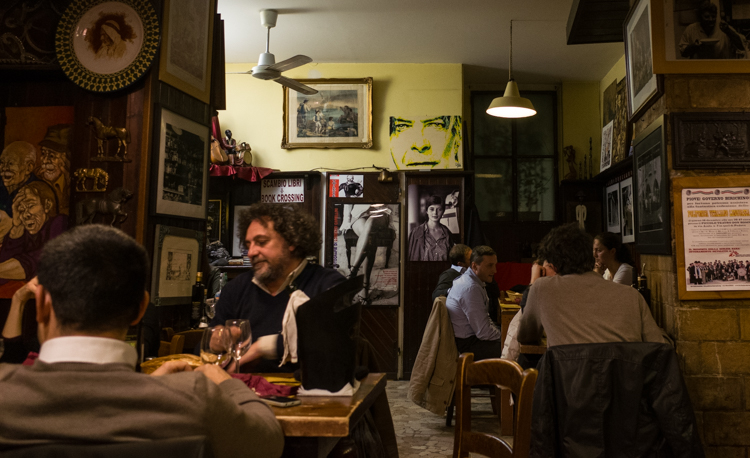 49_7
The food was simple and hearty. In my case, salad, a cut of meat with polenta and veggies. Delicious: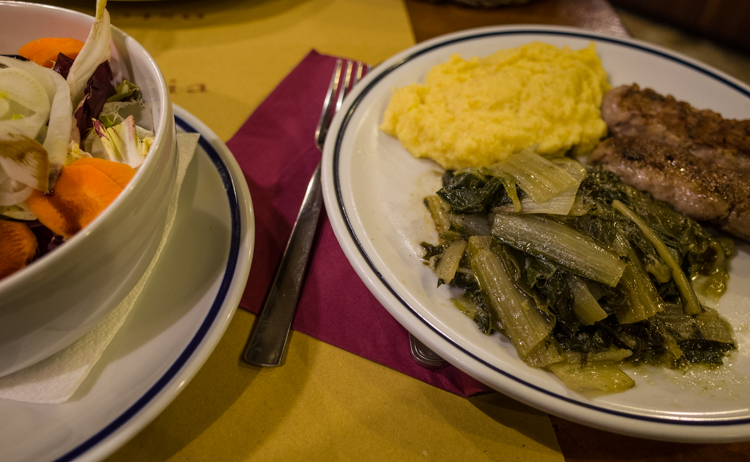 49_8
The decor can best be described as quirky. But I loved it: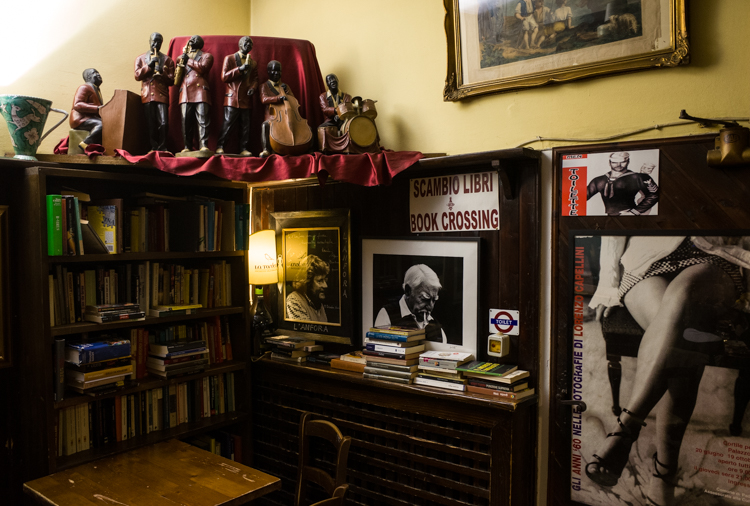 49_9
Classic Italian toilet. I am glad I just had to pee:

49_10
On Tuesday morning, I toured Padova on foot. It is an incredibly beautiful city, and because of its small size, you can walk everywhere. It was a crisp morning, so people were bundled up, which did not stop this guy from checking out the woman passing by: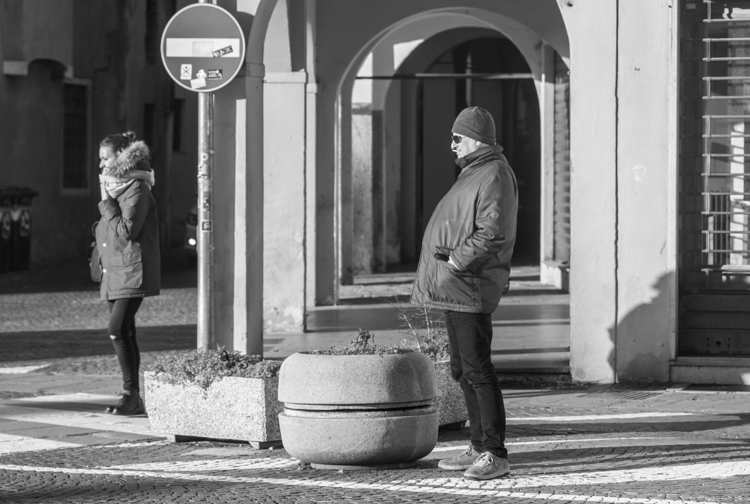 49_11
You walk along the street, and then you see stuff like this: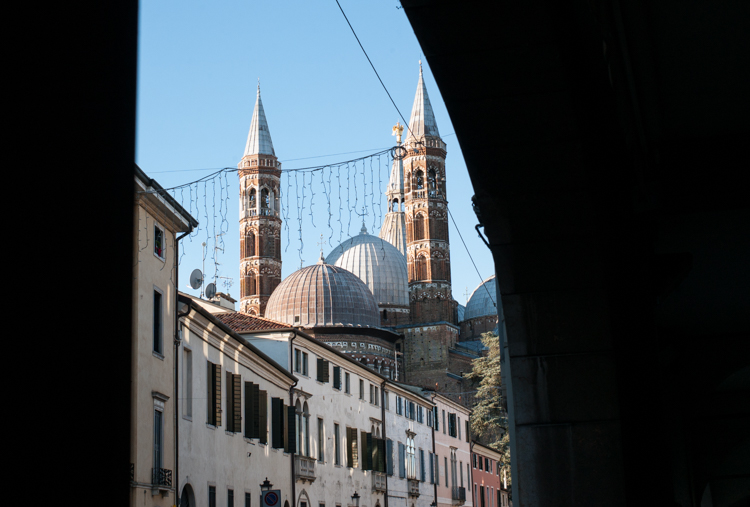 49_12
Obligatory selfies: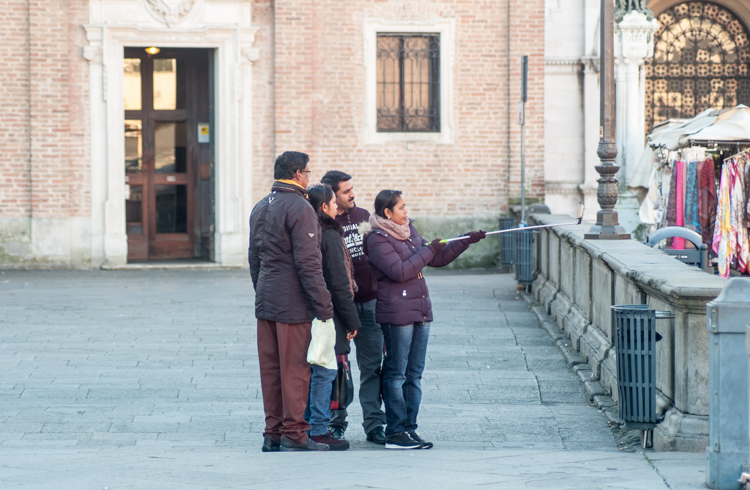 49_13
Conversation, Via Belludi: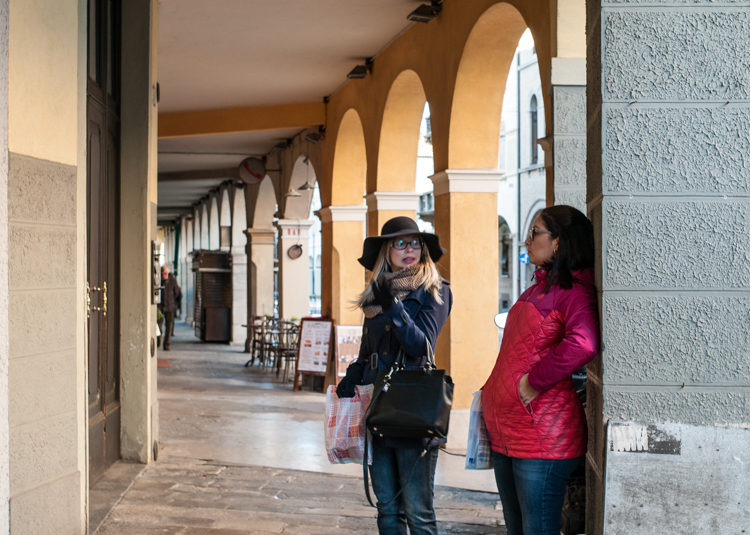 49_14
I loved the shop windows in Padova and stopped to photograph them from time to time: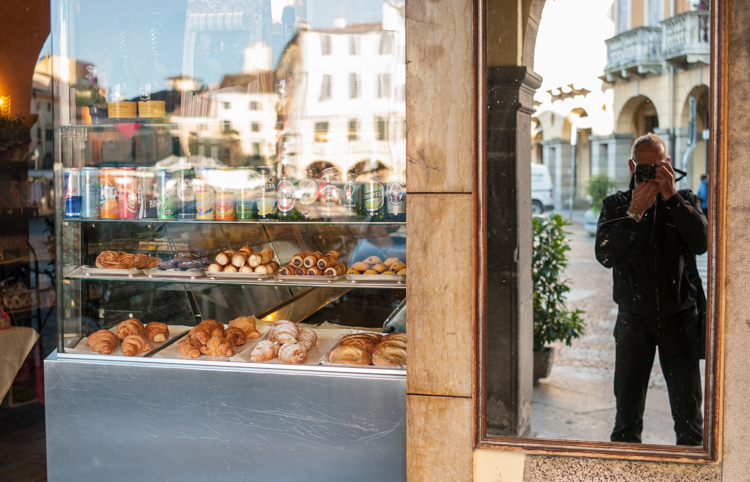 49_15
Fungi: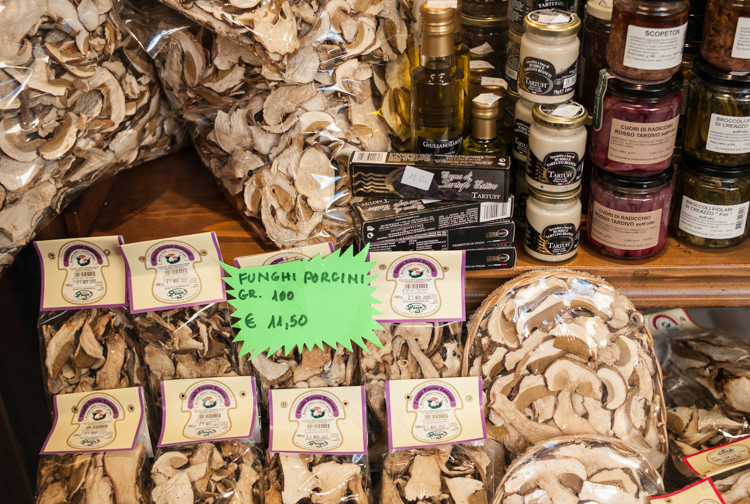 49_16
Sausages: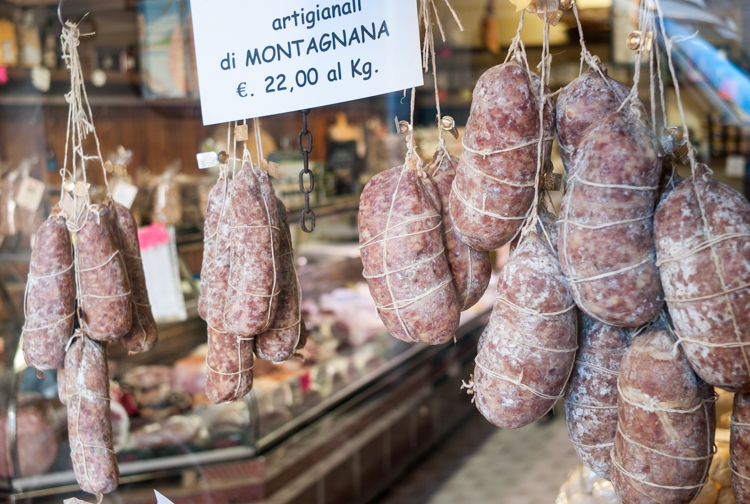 49_17
I arrived at Prato della Valle, one of the most beautiful squares I have ever seen: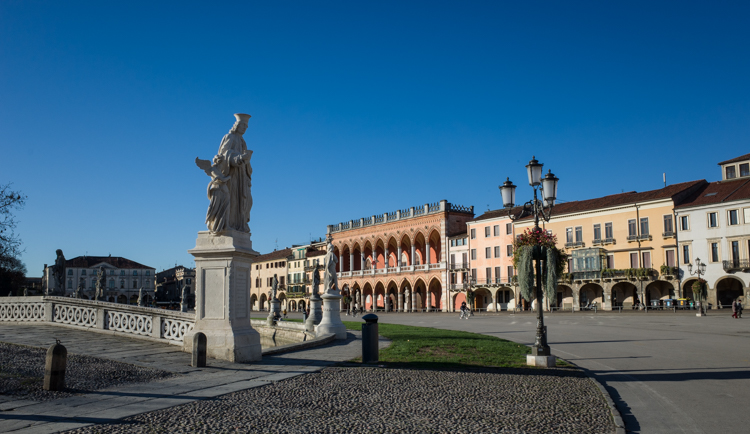 49_18
A young woman enjoying the sunny day on Prato della Valle: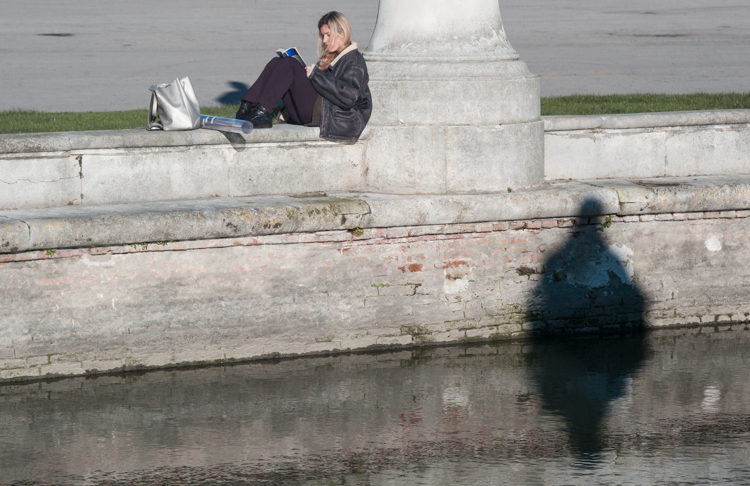 49_19
The day was sunny but it was cold, so I sought some warmth and caffeine in a café just off the square: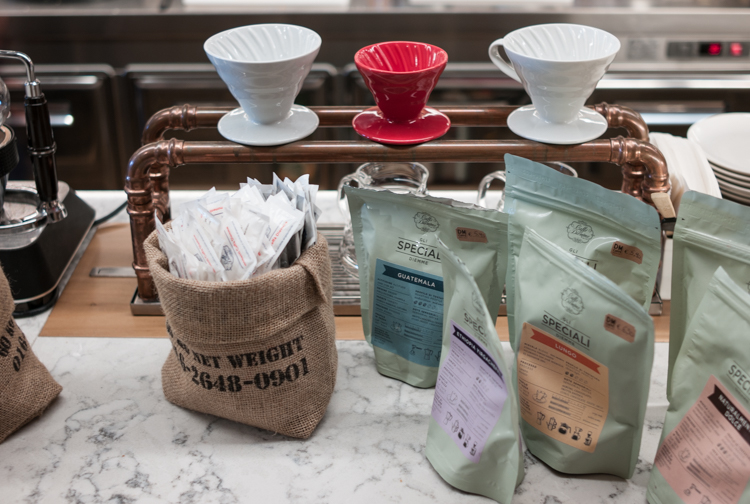 49_20
The coffee was, of course, excellent:

49_21
And the place was visually interesting: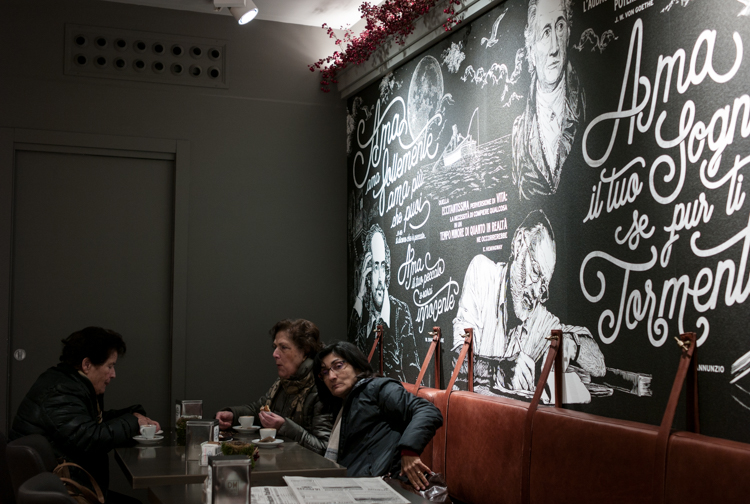 49_22
I then met up with Antanina, and we took a guided tour of the university. The University of Padova is the second-oldest in Italy (after Bologna) and thus one of the oldest in the world: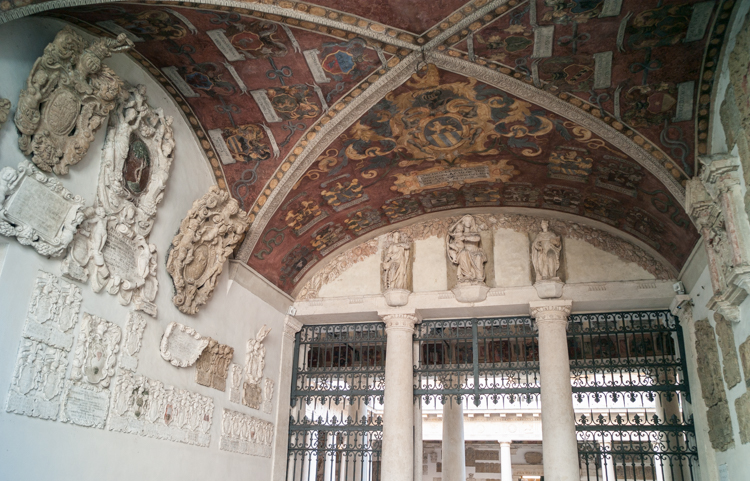 49_23
A piece of history (if not a very good photo), the lectern used by Galileo: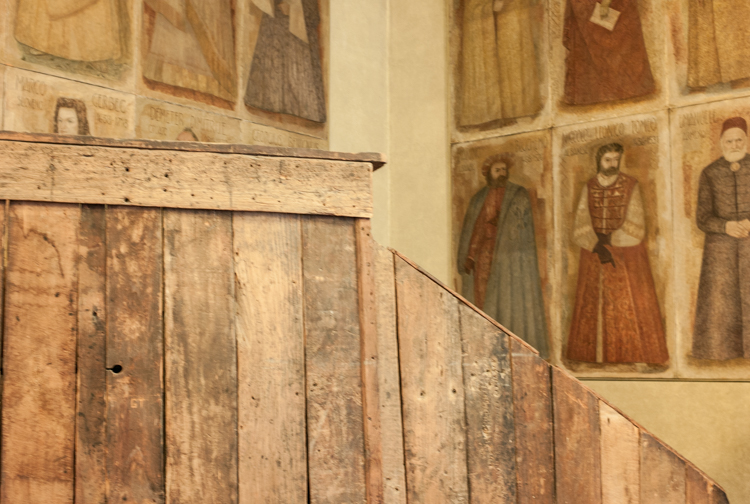 49_24
Antanina and I walked around a bit more. This café is getting ready for the lunch crowd. It is cold, so blankets are provided as a matter of course:

49_25
A moving memorial plaque on a building in what used to be the Jewish ghetto: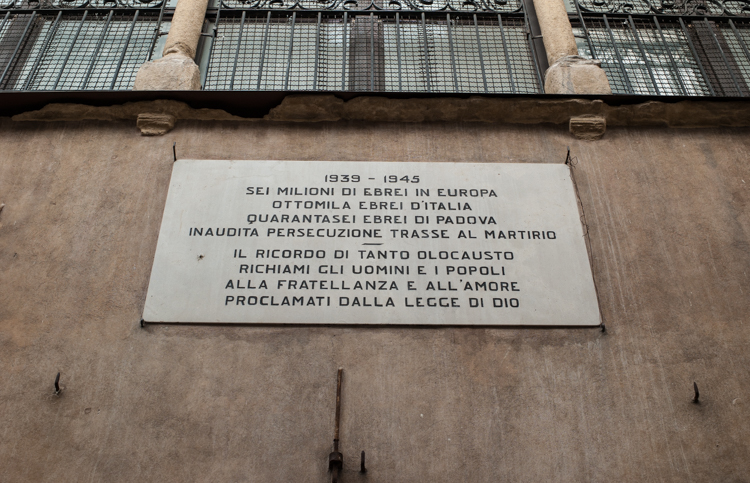 49_26
One of the many signs advocating rejection of Renzi's constitutional changes in the referendum to be held the following Sunday (it did lose):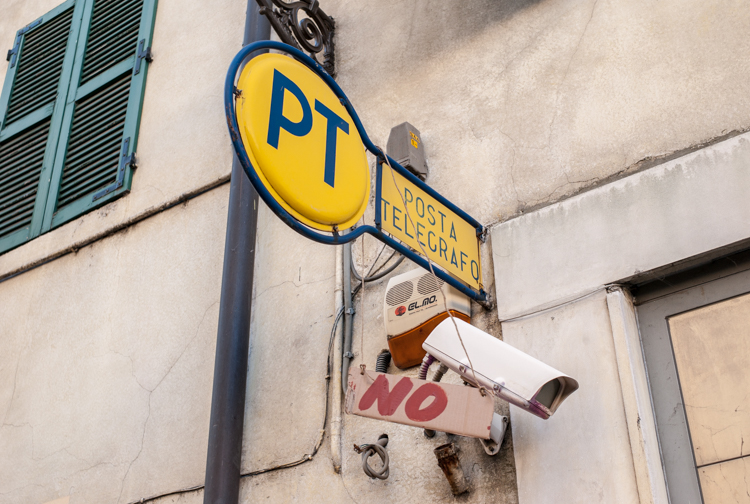 I had lunch with Antanina, and then took the train from Padova to Milan, a journey of about 2 hours. The working week was starting with a dinner on Tuesday evening, to be followed by three days of meetings organised by our office. They would normally have been in Brussels, but we decided to have them in Milan to coincide with the inaugural DesignEuropa award ceremony, also organised by us.
49_27
My colleagues Blanca, Mario and Stephanie pose for me at the dinner. Yes, Mario is Italian, and so he had a hand in choosing the menu (which was very good, as was all the food we had in Italy):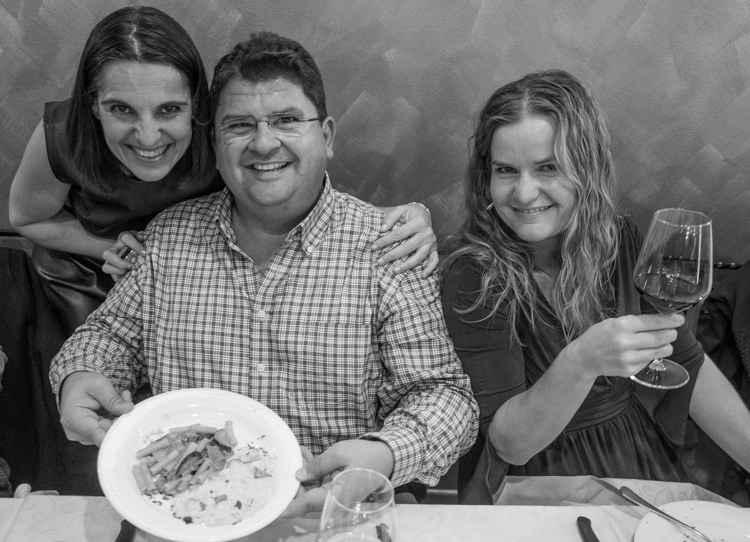 49_28
When Stephanie speaks, people listen: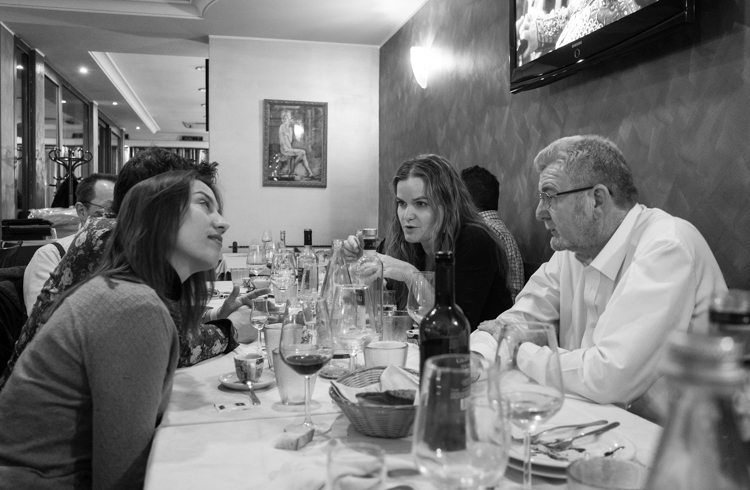 49_29
A hearty laugh: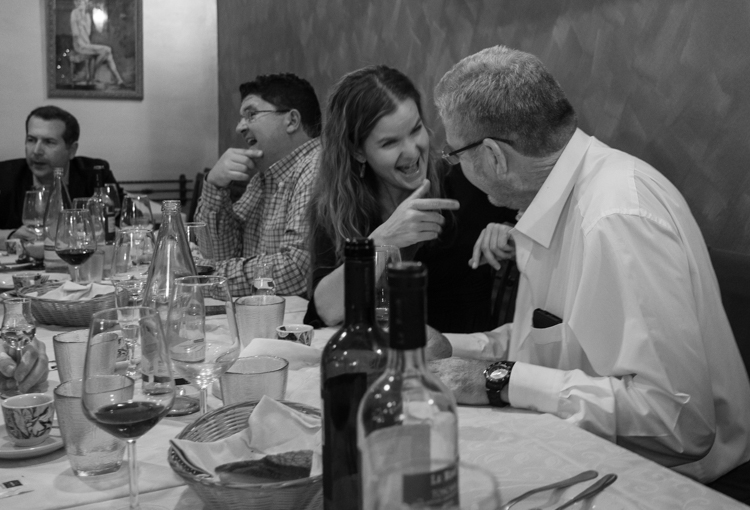 49_30
A joyous reunion. Linda from Latvia and my colleague Alexandra greet each other while Linda's fellow Latvian, Luize, looks on. Linda, a lawyer with the Latvian Ministry of Culture, is great fun, and she and Alexandra share a love for karaoke, among other things: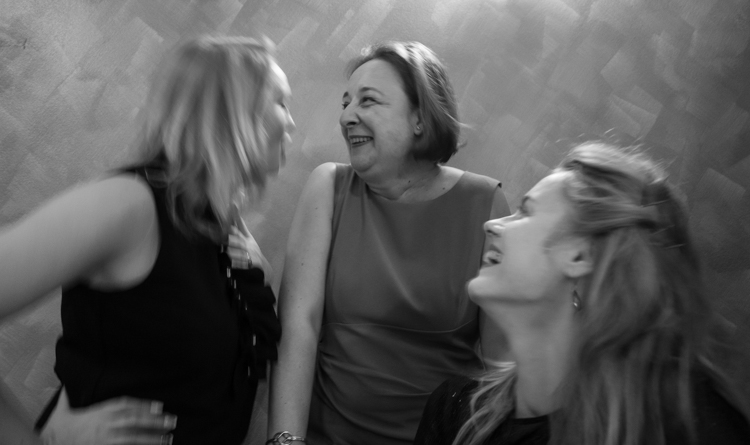 The next three pictures were taken by someone else, albeit with my camera.
49_31
After dinner we were offered coffee, but I asked for grappa instead. The waiter brought me a couple of bottles to choose from:

49_32
My choice is served: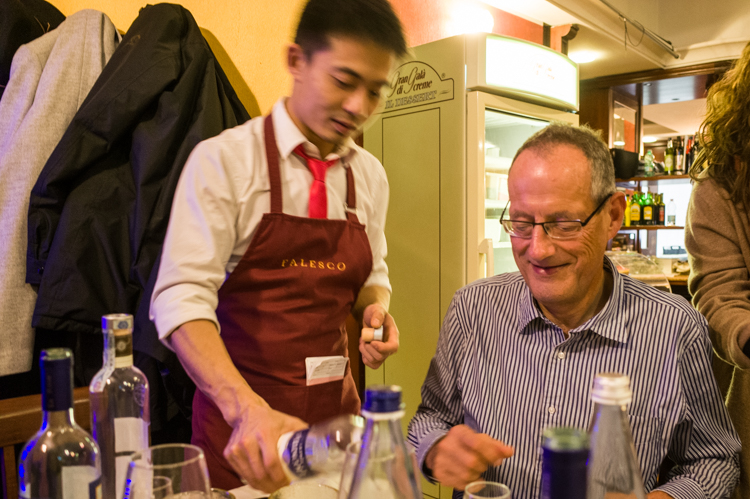 49_33
…and consumed with pleasure: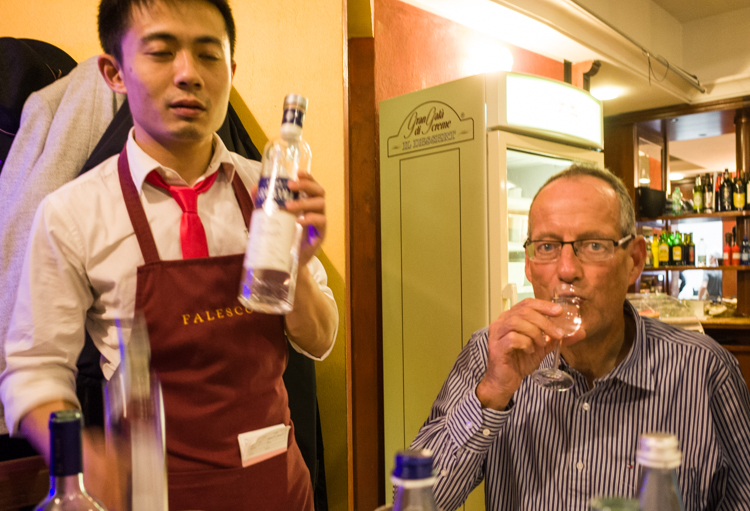 49_34
On Wednesday morning, we all attended the DesignEuropa award at the Unicredit Pavillon: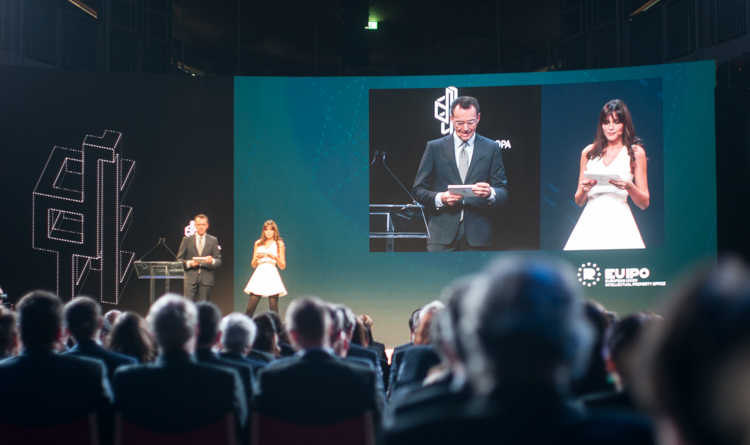 49_35
There were two categories of award, one for big companies and the other for small ones, with four finalists in each category. This bicycle rack was one of the large company entries: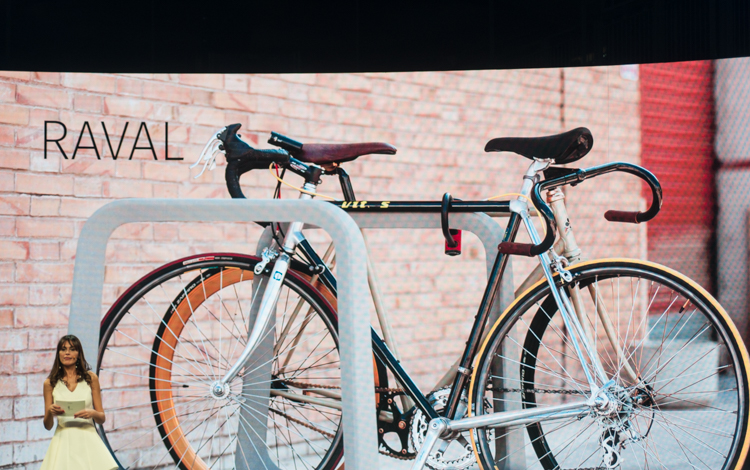 49_36
This beautiful motorcycle was another one of the large company finalists. Together with the bicycle rack in the previous picture, it was my favourite (sadly, neither won):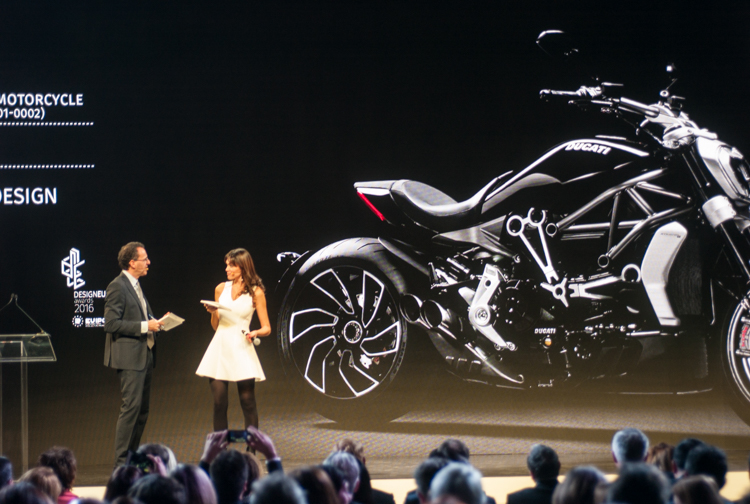 49_37
After lunch, we started the working group meetings. Here, Stephanie, Claire and Andrea are discussing some last-minute details: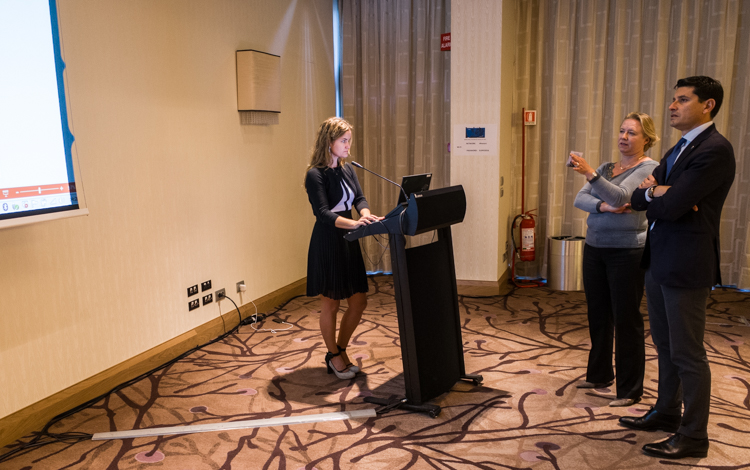 49_38
In the evening, I ventured out to have a look at Milan on my own. Our hotel was close to the main train station, Milano Centrale, which also houses a metro station. I was fascinated by this giant apple in front of the station: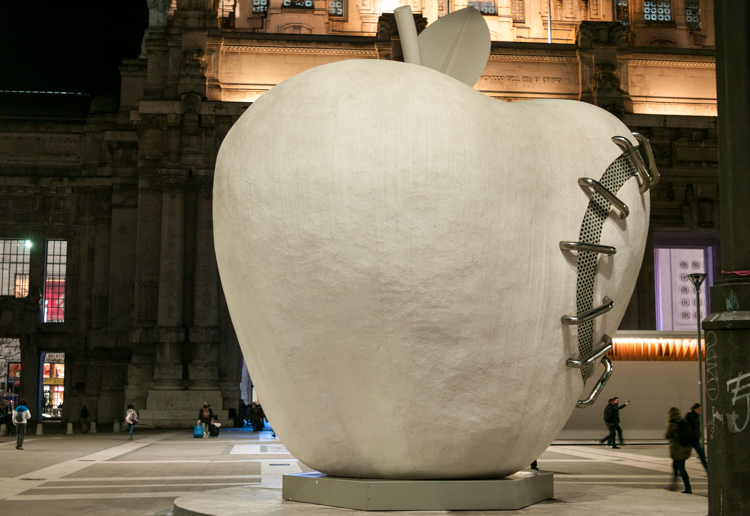 49_39
Waiting for the metro at Milano Centrale: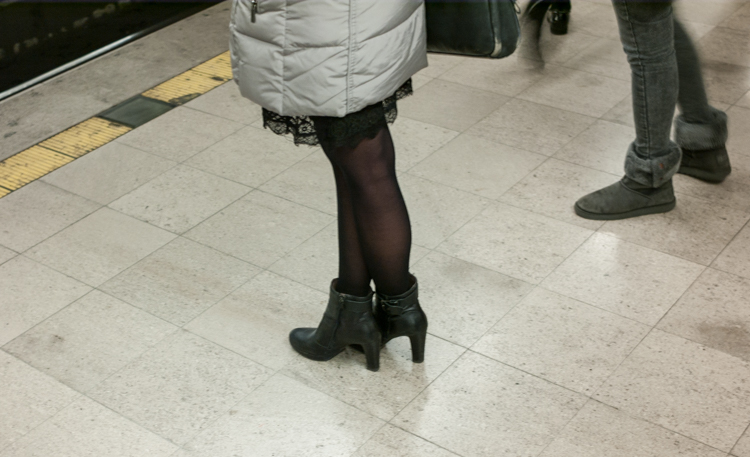 49_40
I went to Piazza del Duomo and had a look at the magnificent cathedral. Sadly, it closes at 7 p.m., so I could not go inside: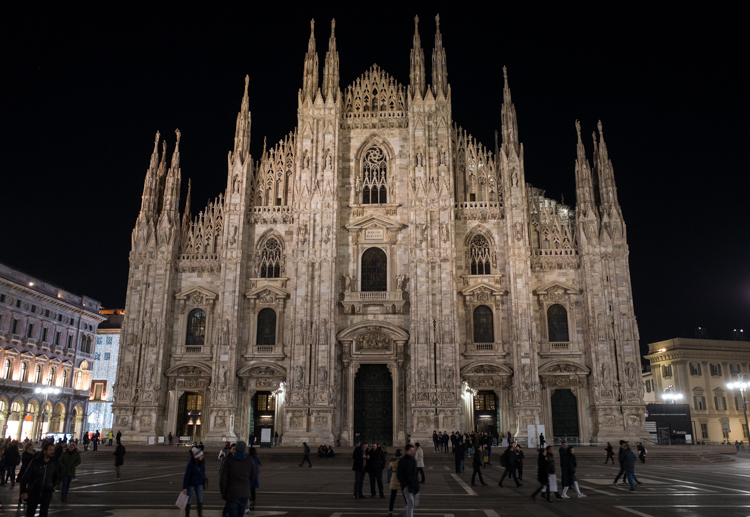 49_41
Conversation, Piazza del Duomo. In the background is the Vittorio Emanuele shopping centre, a temple to consumerism next to the religious one: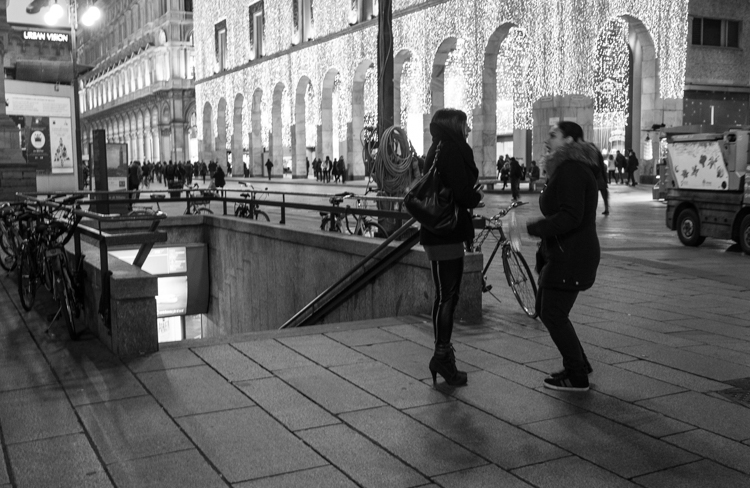 49_42
Procession of mannequins: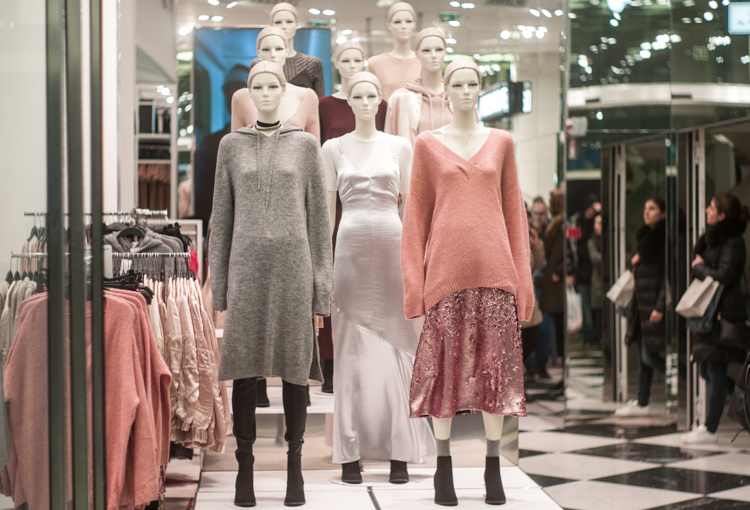 49_43
On Thursday afternoon we finished the meetings early enough to go and tour the Duomo: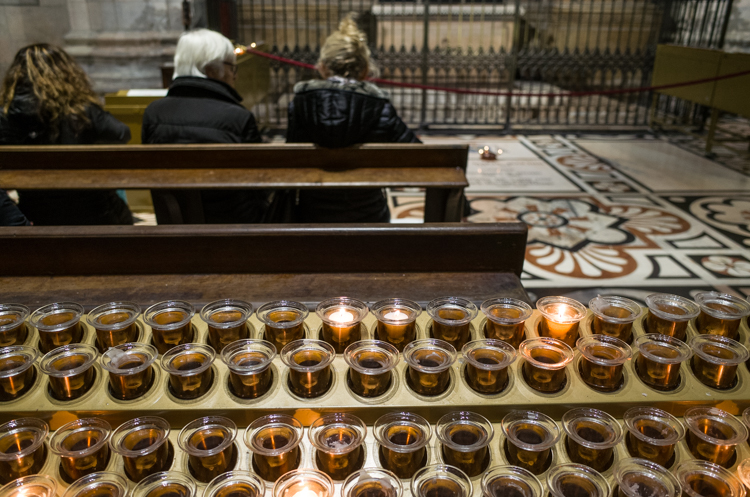 49_44
Afterwards, I went shopping (!) with two female colleagues on one of the most famous shopping streets in the world, Via Montenapoleone. We spent some time in the Baldinini shop, where Alexandra tried on some shoes and actually bought a pair: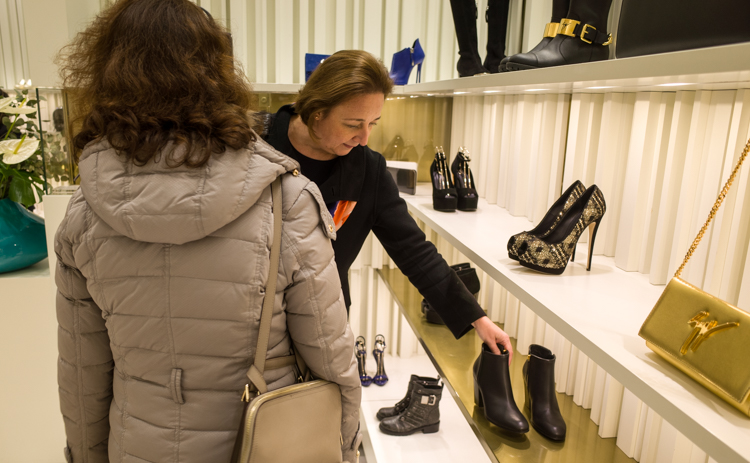 49_45
Alexandra leaves the shop with her loot:

49_46
In the evening, we went for dinner at a wonderful local restaurant near the hotel. The owner was a real character; one could tell that he was enjoying his work: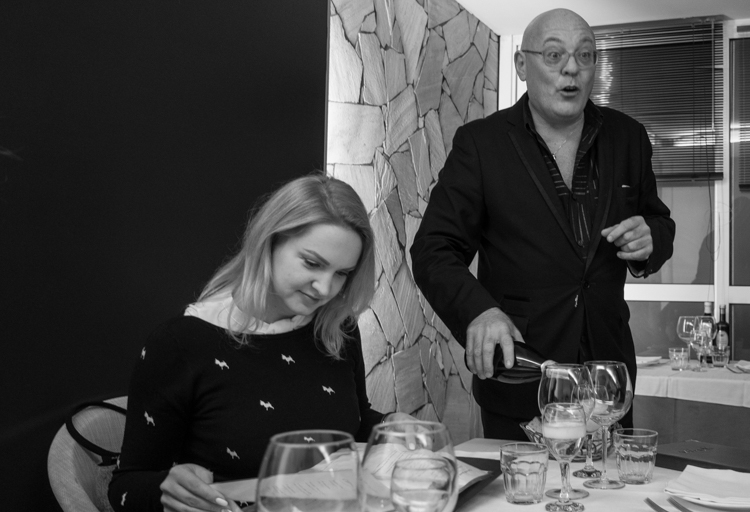 49_47
Italy's answer to Spain's tapas. All delicious: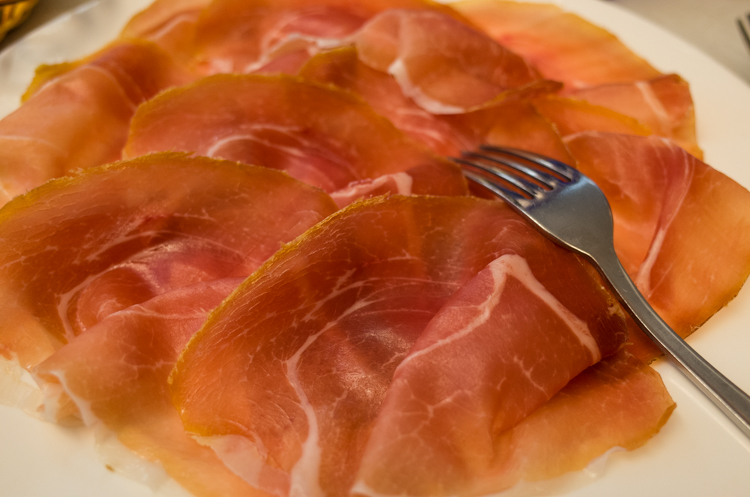 49_48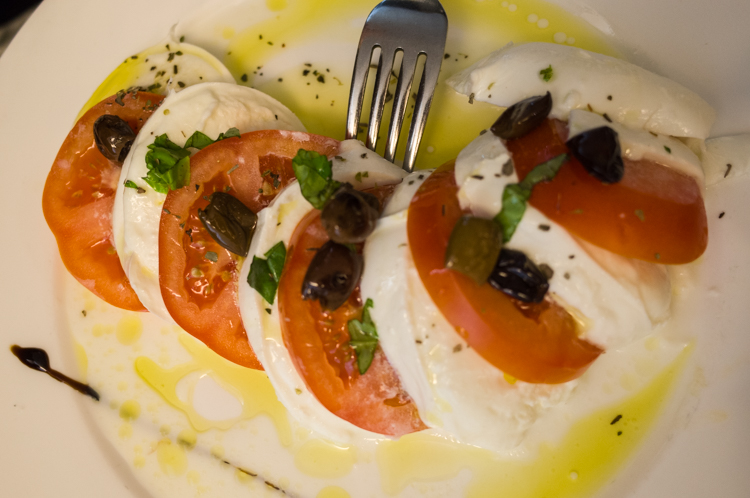 49_49
Preparing Linda's and Luize's plates: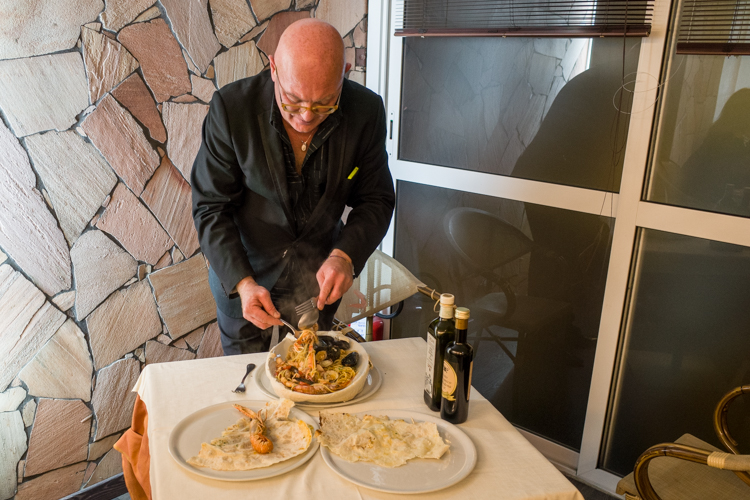 49_50
Posing with the results: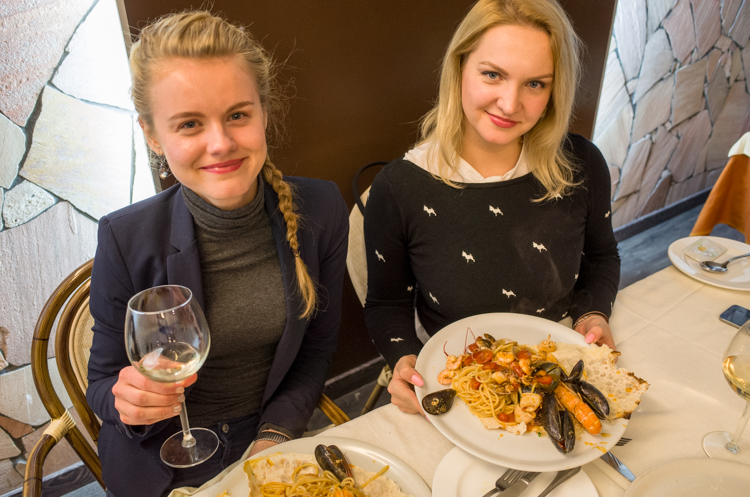 49_51
The inevitable ending: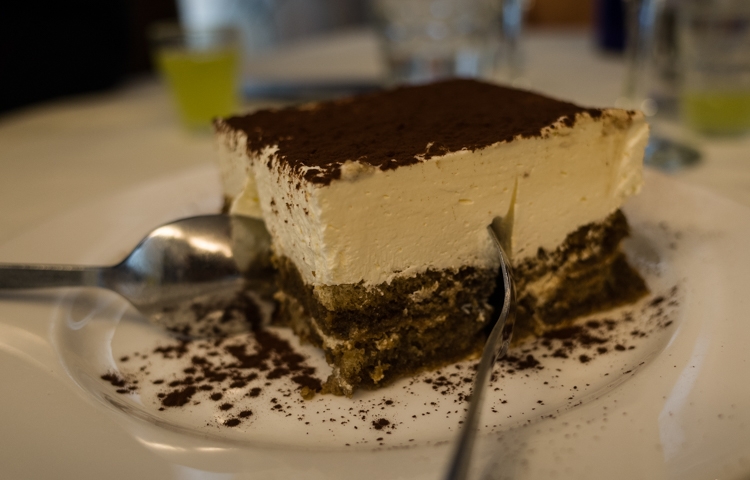 49_52
On Friday night, we went to the Naviglio district of Milan. There is a canal lined by bars and restaurants; a bit like Nyhavn in Copenhagen, but much longer and with much better food: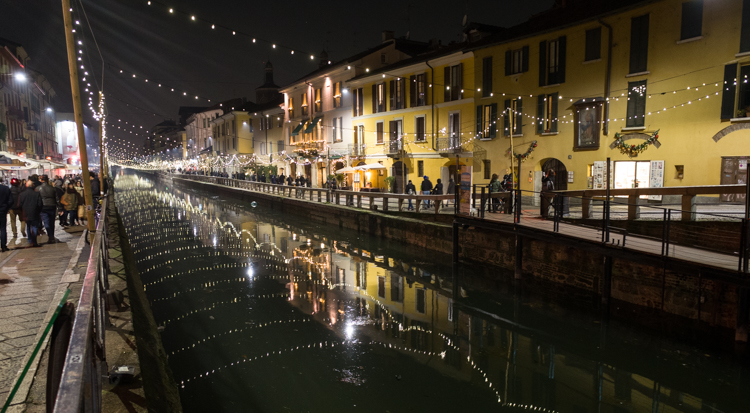 49_53
Although this couple did not seem to be looking for food: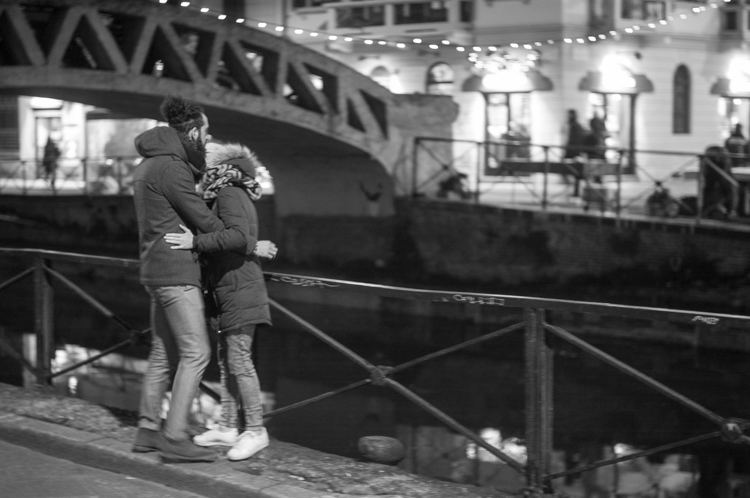 There are more pictures from Padova here, and from Milan here.