During my second weekend in Alicante, I continued walking around the city. Later in the week, my wife and daughter were coming to visit, and I was looking forward to not being alone. They did come Thursday morning, but unfortunately Dutch weather followed them, so the first couple of days we had strong rain, thunder and flooding in many places. So this week's PAW has a somewhat split personality.
Main
Sunday I spent several hours walking around Alicante. In the morning I enjoyed watching a sporting event on the beach: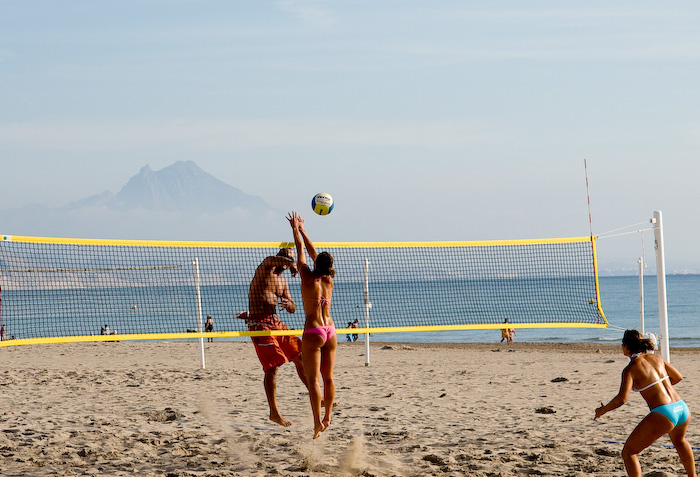 The alternates:
Alternate 1
I went up to the Castillo de Santa Barbara to check on the view from the top: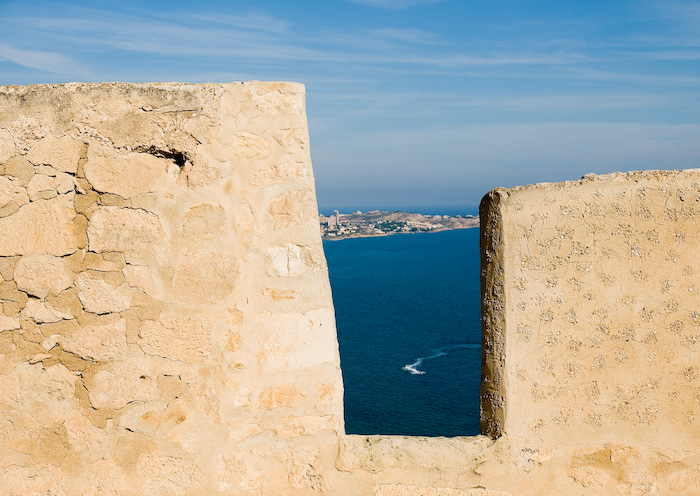 Alternate 2
The day ended with a glorious sunset at the Puerta del Mar marina: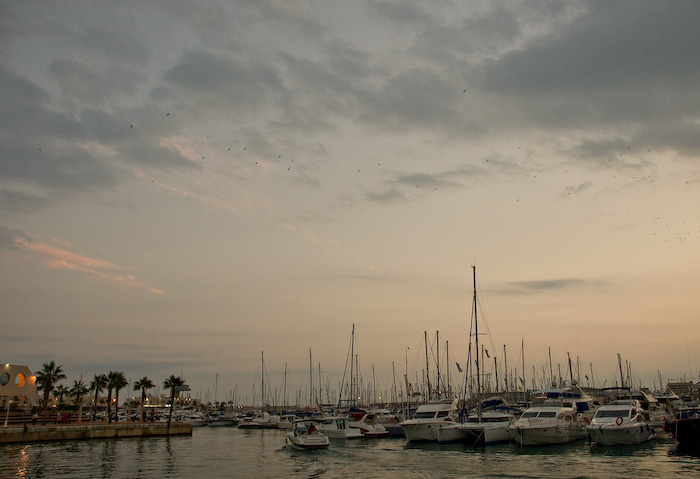 Alternate 3
When I walk around, I like to focus at the little things. For example, this shop sign which says "Do not buy here, our prices are very high"–strange marketing to say the least: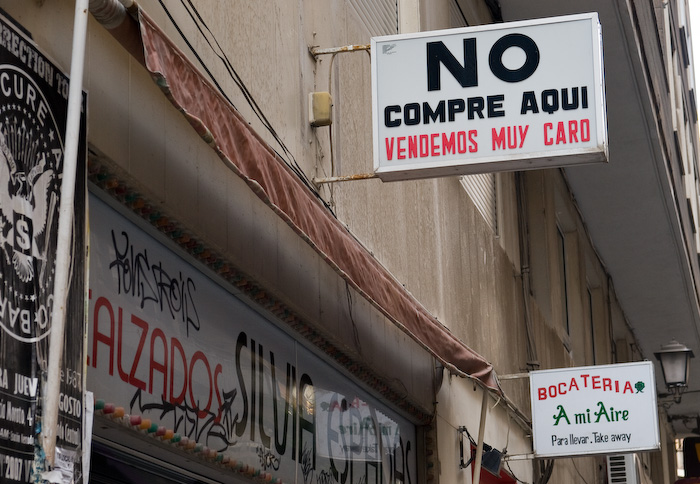 Alternate 4
Another favourite activity is to sit down at an outside table, enjoy a beer and look at the people around me: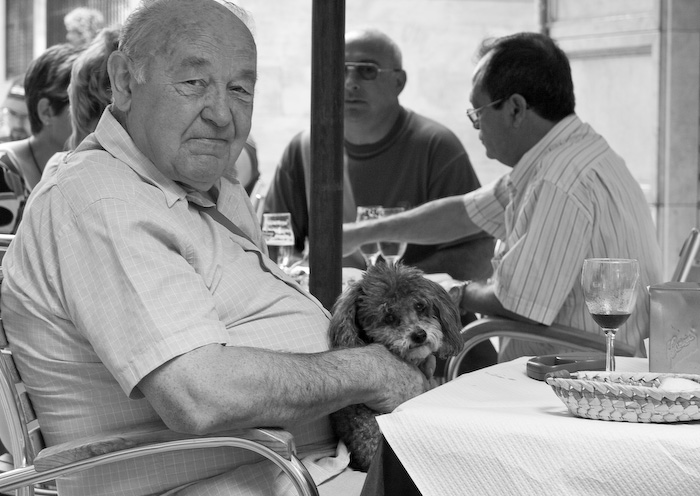 Then we come to the rainy days. Friday morning we drove along the beach and then north to Moraira, a beach resort about 70 km from Alicante, where we have English friends.
Alternate 5
A few intrepid walkers were still at the San Juan Playa, one of Alicante's main beaches: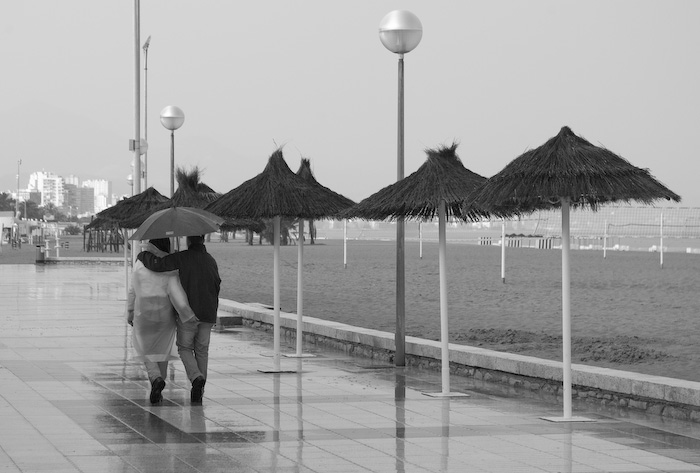 Alternate 6
As we left the motorway to drive the last few km to Moraira, the small roads were looking increasingly dodgy: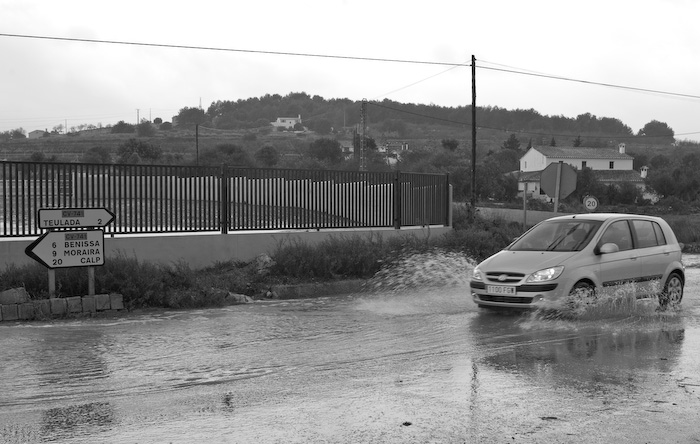 Alternate 7
We spent a couple of hours at our friend's house. Not many possibilities to engage in the usual outdoor activities: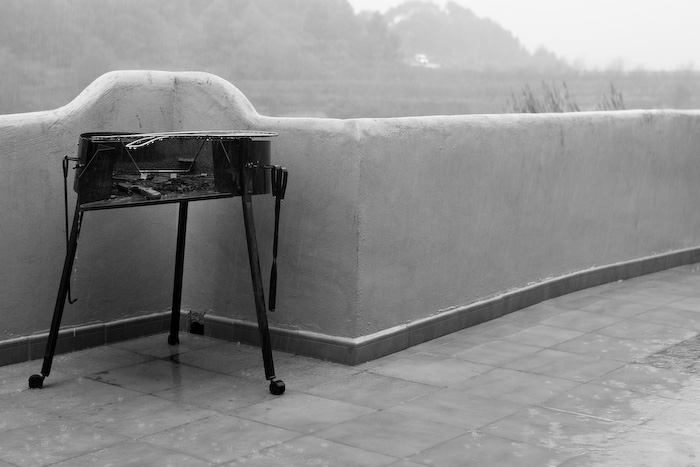 Alternate 8
And afterwards, the roads were getting more and more waterlogged. The way things are built in this part of Spain (usually very arid) means that any kind of significant rainfall results in local flooding: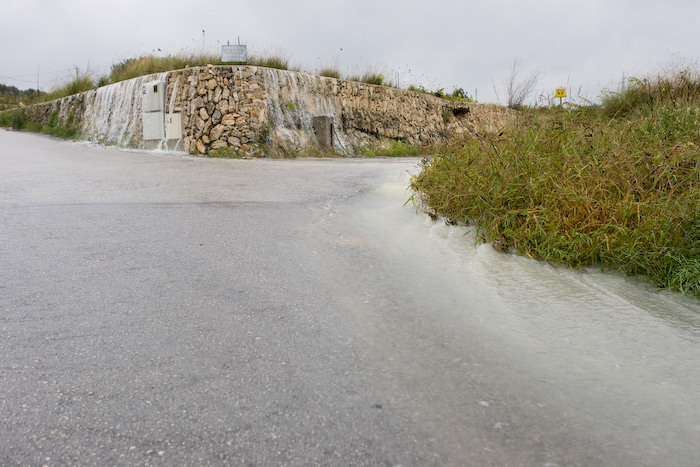 Alternate 9
But eventually, rain always stops, and there are good sides to it as well (taken at the same spot as this week's main picture):