I spent the weekend of April 19th-22nd in Copenhagen, visiting friends and meeting up with my sister who came up from Poland. The images I present here are mainly of the people with whom I spent the weekend.
Main
This is my brother-in-law Telesfor and my childhood friend Beata. Telesfor is 69 but does not act like a senior citizen. In fact, he is one of this world's greatest bullshit artists, and here is practicing his art with Beata:


The alternates:
Alternate 1
Beata has two adorable children. Here is her 6-year old daughter Natalia: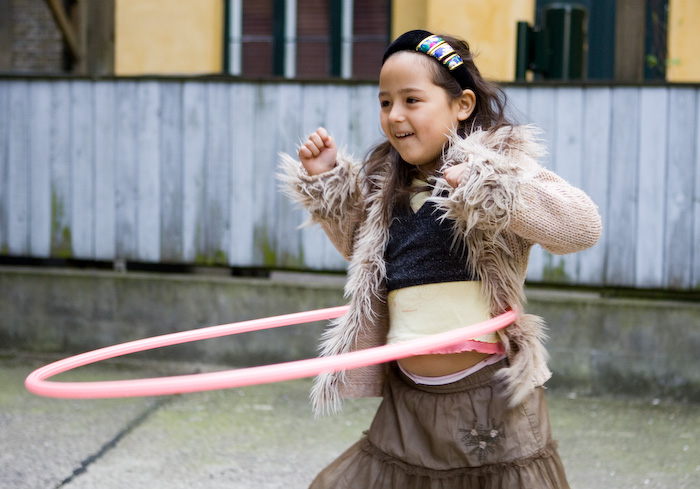 Alternate 2
Cyclists and shadows on Østerbro: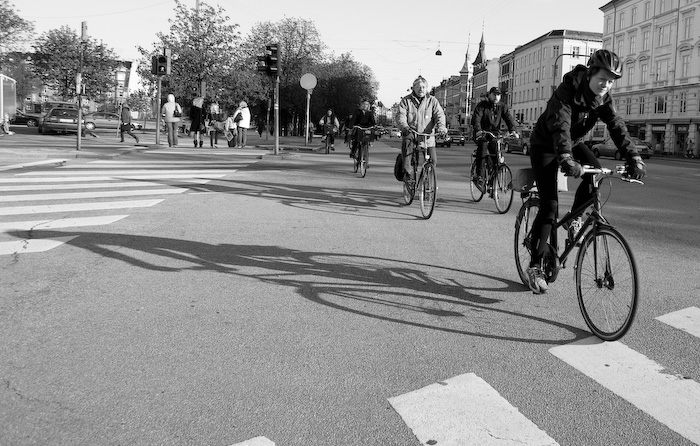 Alternate 3
Bicycle graveyard, Classensgade: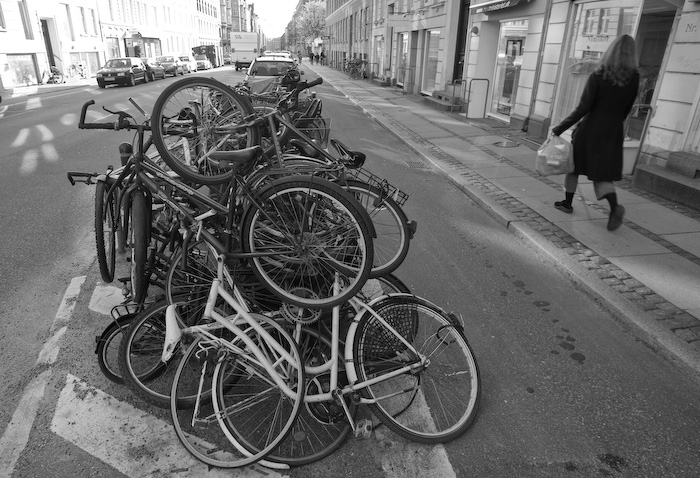 Alternate 4
Besides Natalia, Beata also has a 3-year old son. Here he is, busy with breakfast: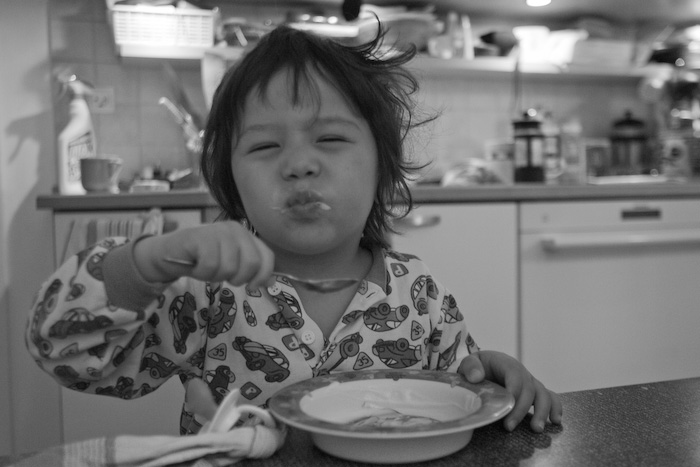 Alternate 5
Beata's upstairs neighbour and friend Hanne came out with us one evening for a few beers. Here, the two of them are enjoying the moment: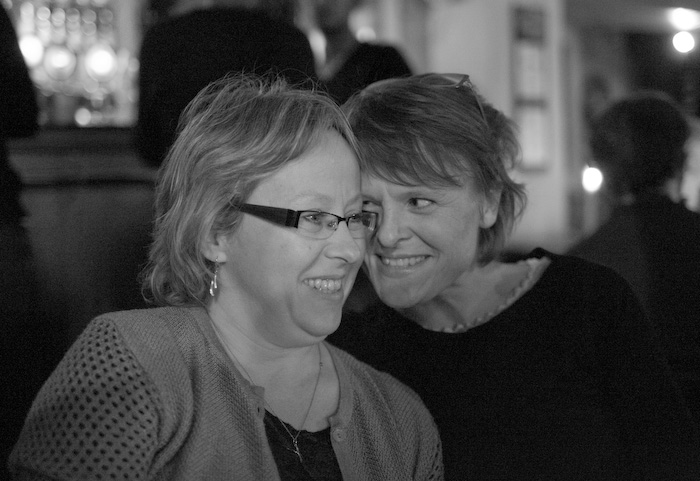 Alternate 6
…and here is Hanne during what appears to be a serious conversation:

Alternate 7
This is a special place for me. On this bench, on Vallensbæk Strand, I have sat down with my mother many times over the years. She died on April 21st, 2001.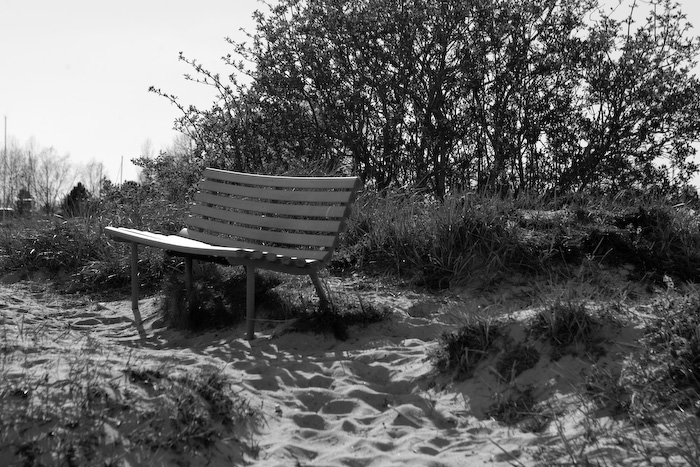 Alternate 8
On Sunday, I went to the Jewish cemetery where my father is buried, and where the Jewish community of Copenhagen had gathered for the annual commemoration of the Warsaw ghetto uprising. Bent Lexner, the Chief Rabbi of Denmark, in the middle of his speech: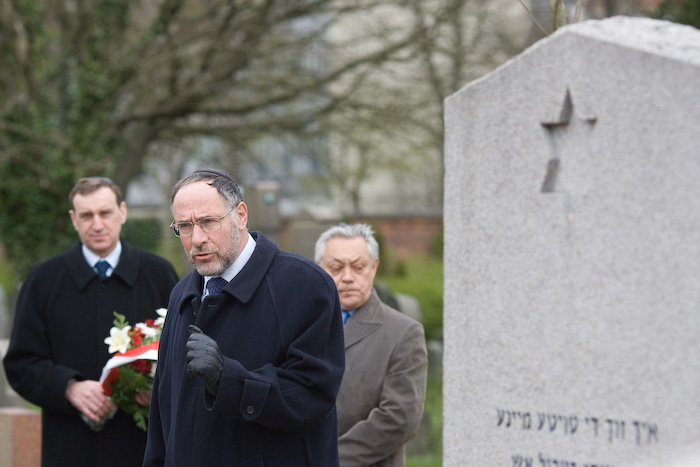 Alternate 9
After the speeches, flowers were laid, by young and old, at the monument to the heroes of the Warsaw ghetto: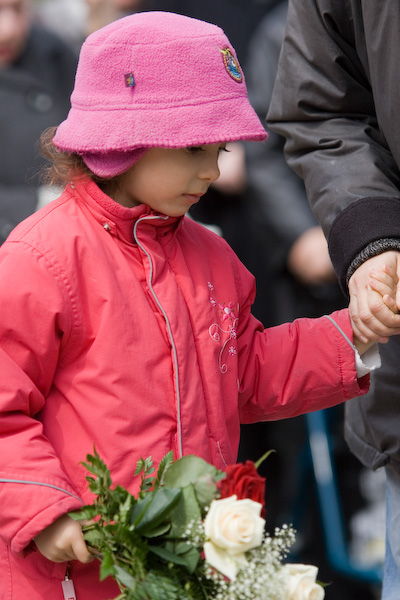 Alternate 10
Many of the people who come to this commemoration are elderly. They do not get out much, and so this is partly a social occasion for them: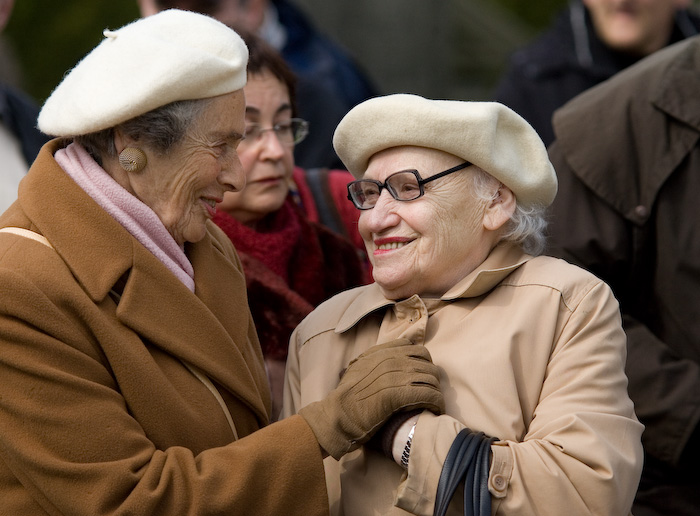 Alternate 11
And finally, my least favourite place in Copenhagen: the departure lounge at Kastrup airport. It means that I am leaving this wonderful place. At least my Internet friends are there to keep me company: