All the pictures from this week were taken during a 3-day trip to London. My daughter had an interview at King's College on Wednesday, and the way the flights worked out, we had to go there Tuesday and came back Thursday evening. Which is not bad–the weather was nice, we were staying with friends, and London is always wonderful.
12_1
We stayed with friends in Crawley, conveniently close to Gatwick airport. This is their cat Millie. Despite being blind in one eye, she is an excellent hunter, and unlike my own cat, she eats at least part of the mice, squirrels and birds that she kills: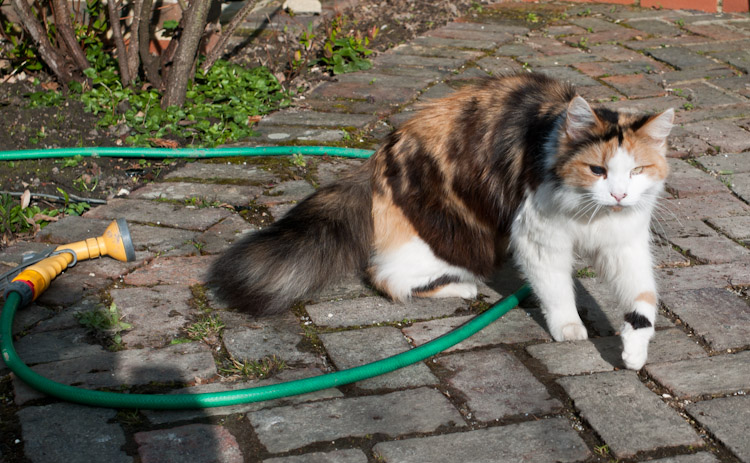 12_2
Tuesday afternoon Monica and I went for a walk in the shopping area of Crawley–a rather non-descript town, but we needed to buy a few things. And we came across a nice park in the town centre: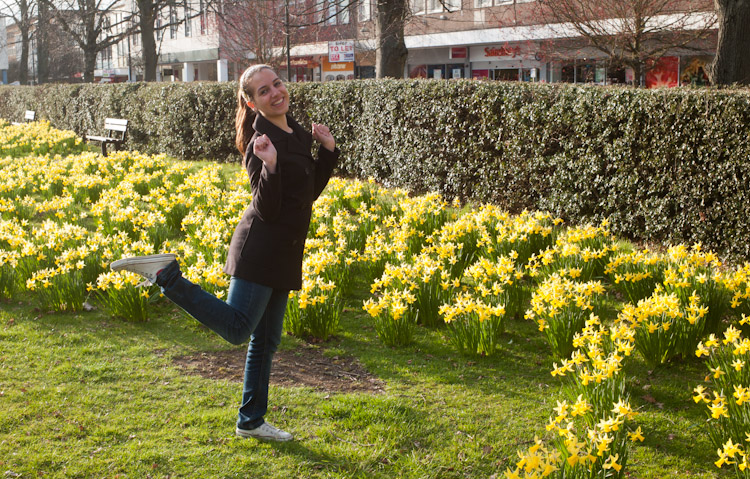 12_3
Bench, flowers and beer in Crawley:

12_4
My daughter and I share a love of books, and so a visit to the nearest WH Smith or Waterstone's is always part of our agenda when we are in the UK: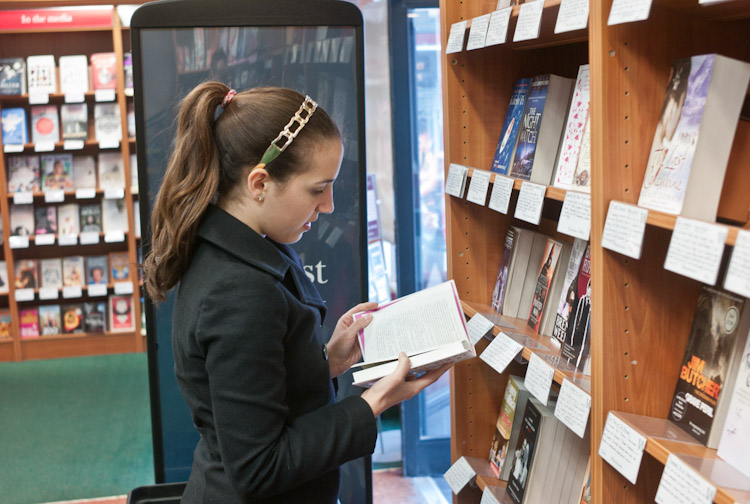 12_5
Wednesday morning, on our way out, I noticed our friends' funny doormat: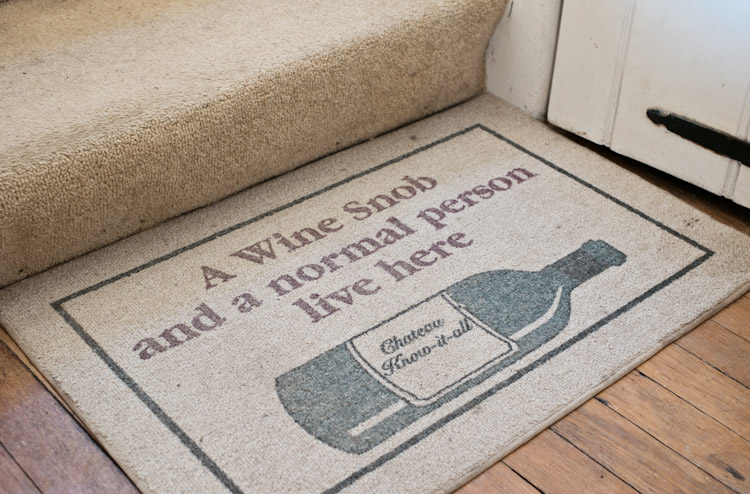 12_6
On the train to Waterloo station, Monica is somewhat nervous. King's College is her first choice of university to attend: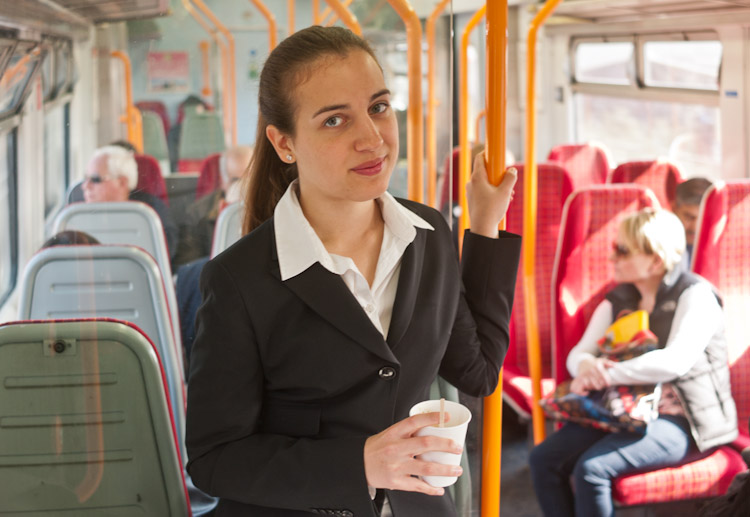 12_7
The façade of the university hospital: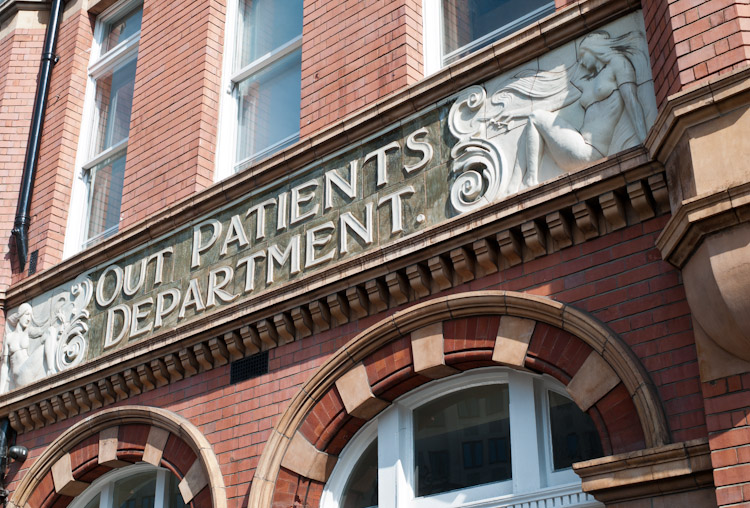 12_8
In the kitchen of the Nutrition and Dietetics department at King's College. Monica and approximately 40 other applicants are waiting for the open day to start. Of course, the most important part of the day will be the interviews: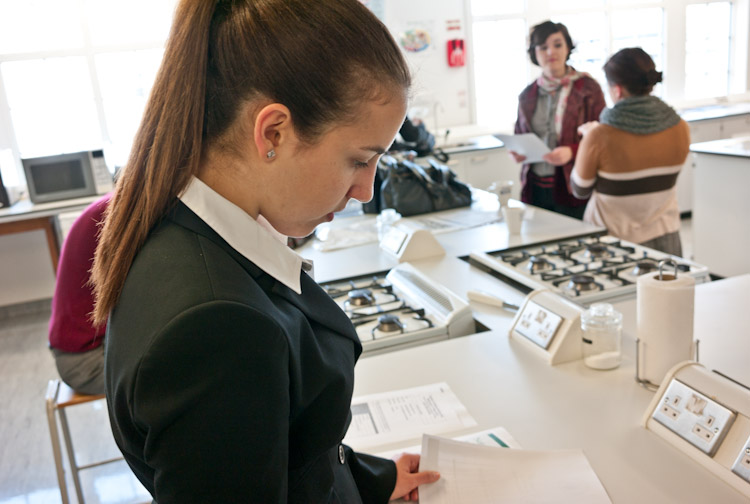 For obvious reasons, I have no pictures from the interview 🙂 After we were done at King's College, we walked along the Thames in glorious sunshine. Our goal was Tate Modern, where there were a couple of exhibitions I wanted to see.
12_9
I visit Tate Modern almost every time I am in London. This is a timeline of 20th and 21st century art: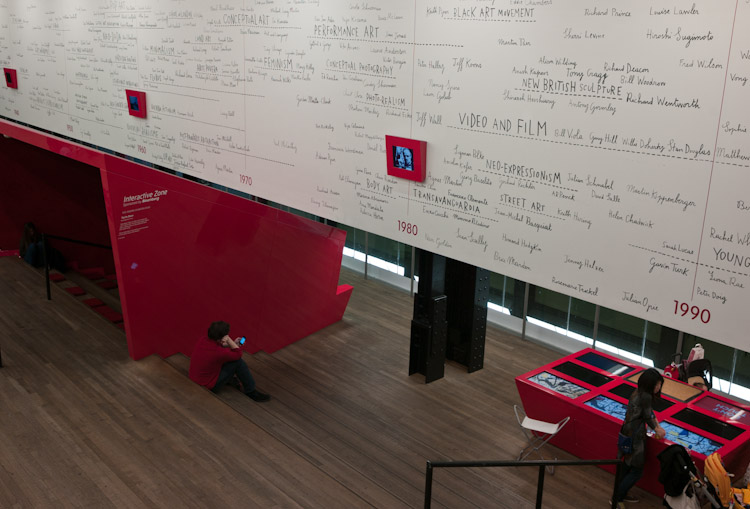 12_10
The exhibition we wanted to see was a major retrospective of the Japanese artist Yayoi Kusama. These polka-dotted spheres are part of the exhibition: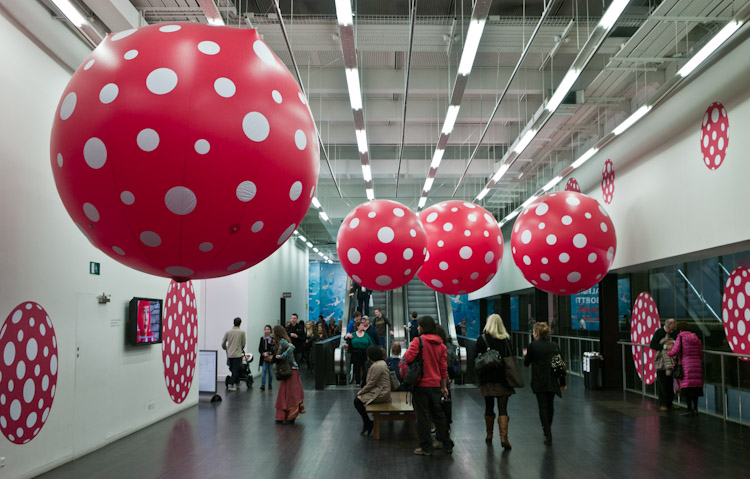 12_11
One of the rooms of the Kusama exhibition. The range of her work is amazing. Photography was forbidden, so I did not get as many images as I would have liked: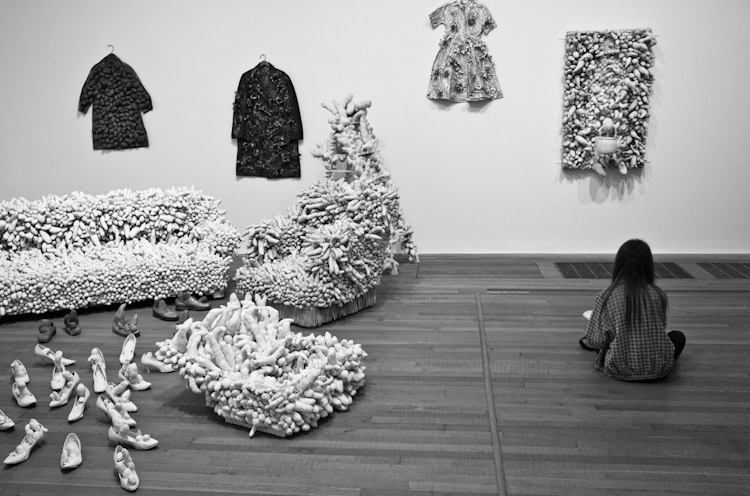 12_12
Another Kusama room: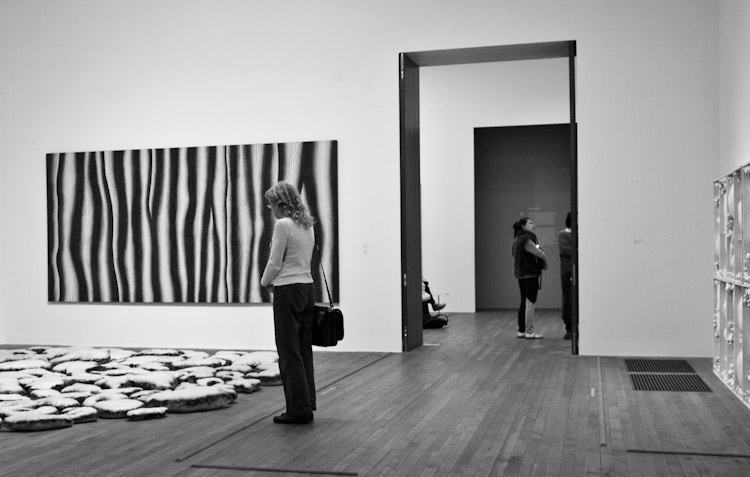 12_13
View from the terrace of Tate Modern; the Millennium Bridge from this century and St. Paul's Cathedral from the 17th century. London is no outdoor museum. The city evolves: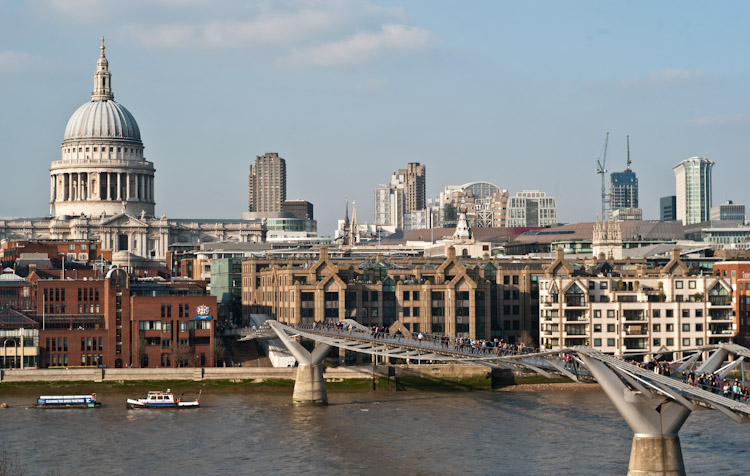 12_14
On Thursday, our flight back to Alicante was at 5 p.m., so we had the morning and early afternoon available to us. We started by going to Brixton, a neighbourhood my daughter wanted to see, not least because she had found a vegan cupcake bakery on the Happy Cow web site. Upon emerging from the Brixton Tube station, I was struck by the decoration on this building: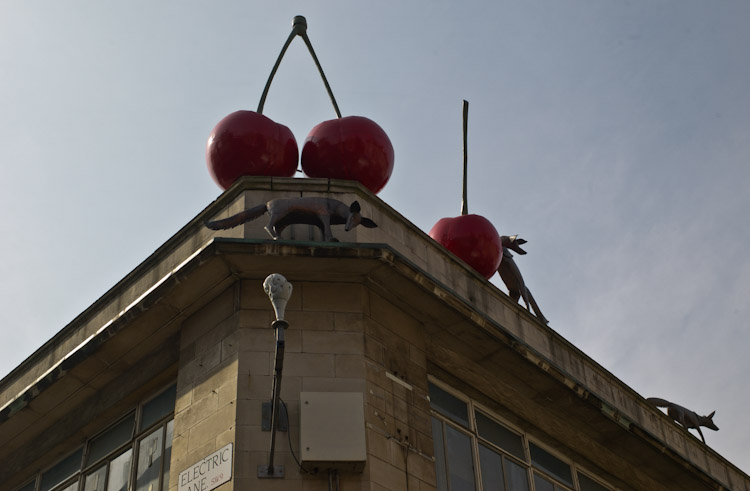 12_15
We did find the vegan cupcake place, and it did not disappoint. The cupcakes were delicious, vegan or not: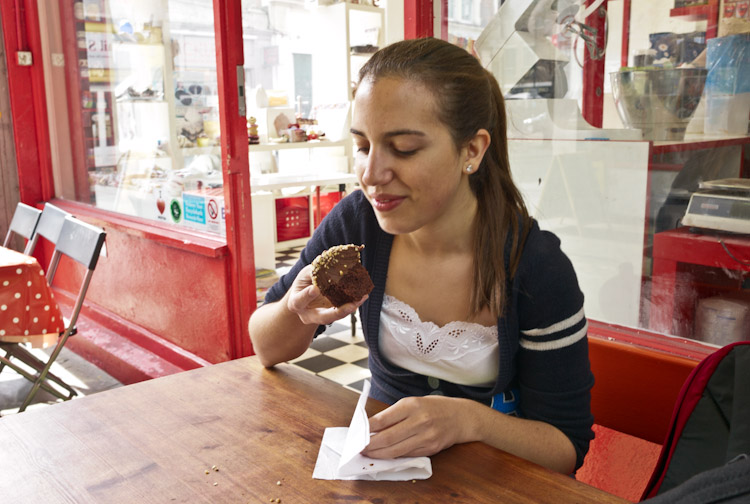 12_16
After devouring two cupcakes, I got Monica to pose with the employees of Ms. Cupcake: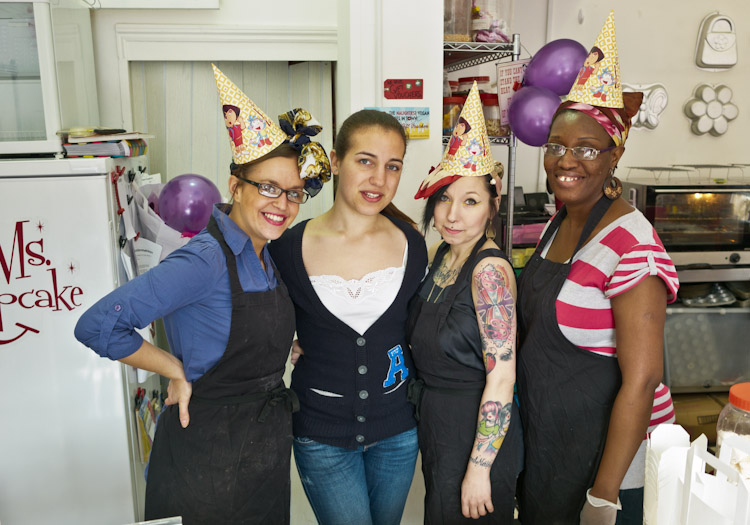 12_17
We then walked around Brixton a bit. Brixton is mainly African and Caribbean neighbourhood, probably best known for riots in the 1980s. But today it is peaceful and interesting: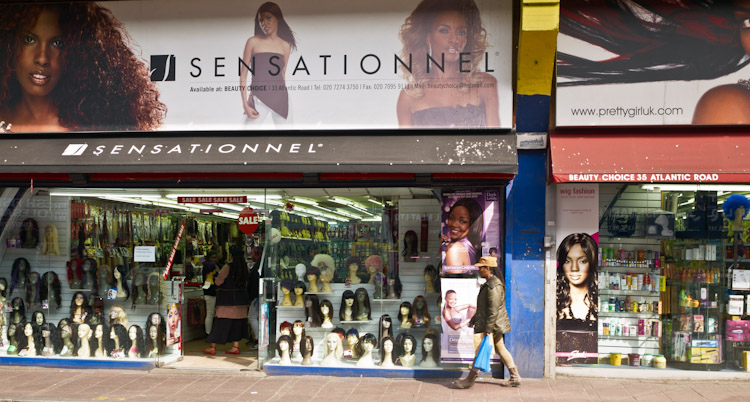 12_18
Here is some evidence of the Jamaican influence: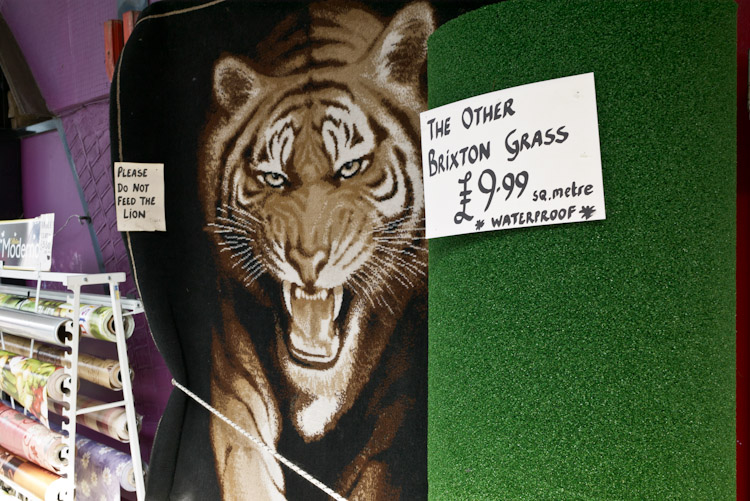 We finished our London visit at the British Museum, where I wanted to see (and show my daughter) an exhibition of original drawings by manga artist Hoshino Yukinobu.
12_19
I love the architecture of the British Museum, with its mix of old and new: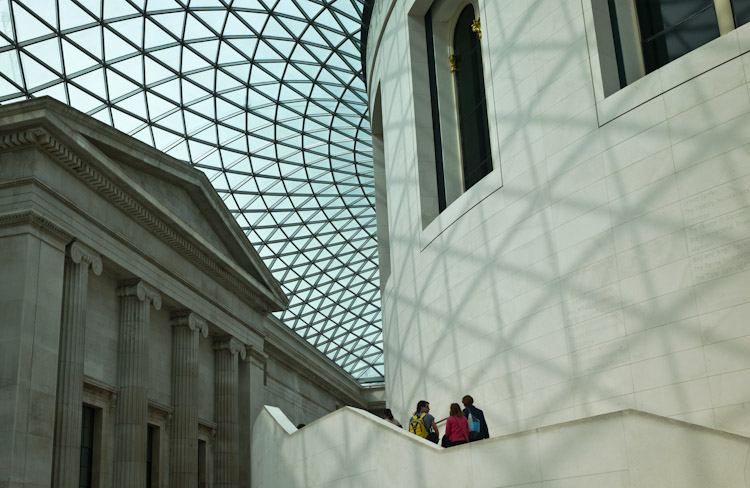 12_20
There was a major exhibition at the Museum about the Hajj, but that was not what we had come to see: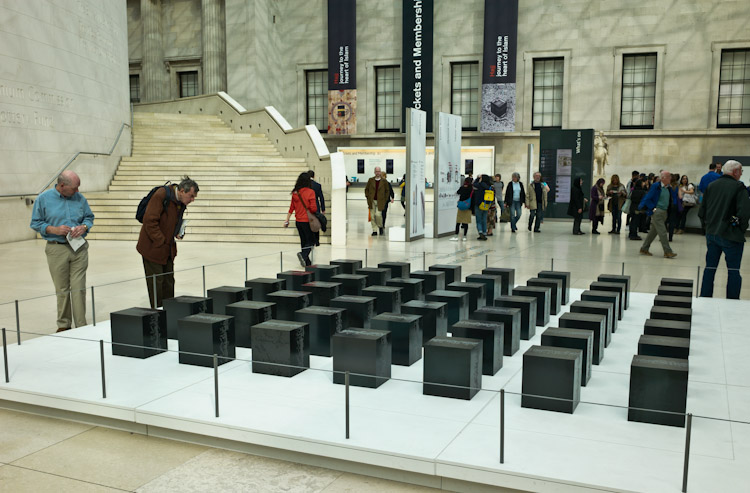 12_21
There is a rather posh restaurant on the 5th floor: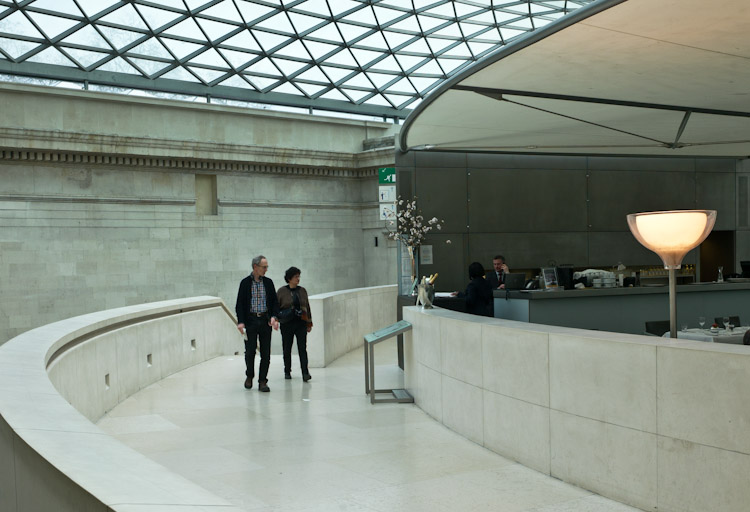 12_22
Mother and daughter looking at the manga book. We too bought one: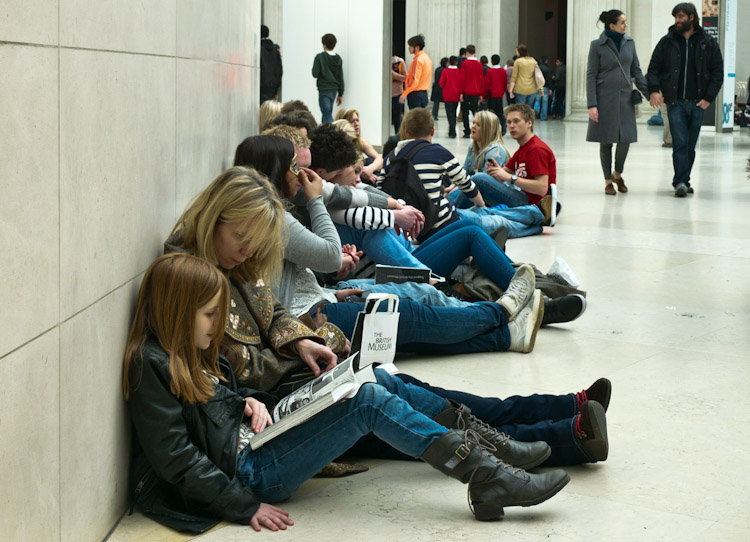 12_23
After our visit to the British Museum, we walked to the Russell Square tube. On the way, we passed the Russell Square Gardens, where students and businessmen mix happily during lunchtime on a nice spring day: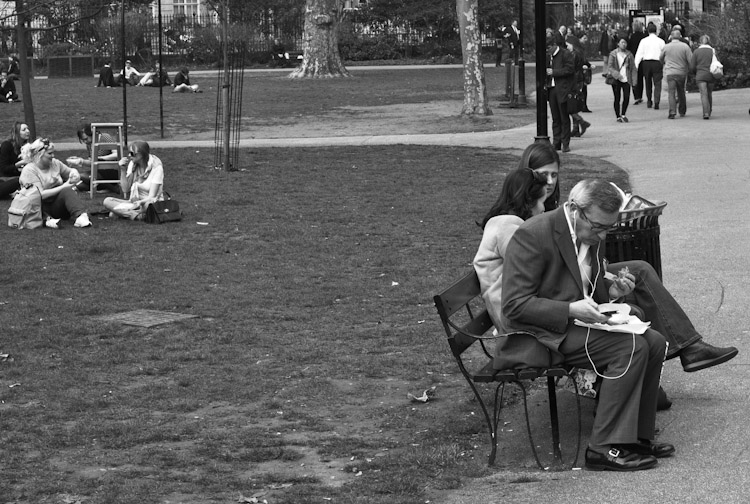 12_24
Diminutive ice cream van outside the Tube station: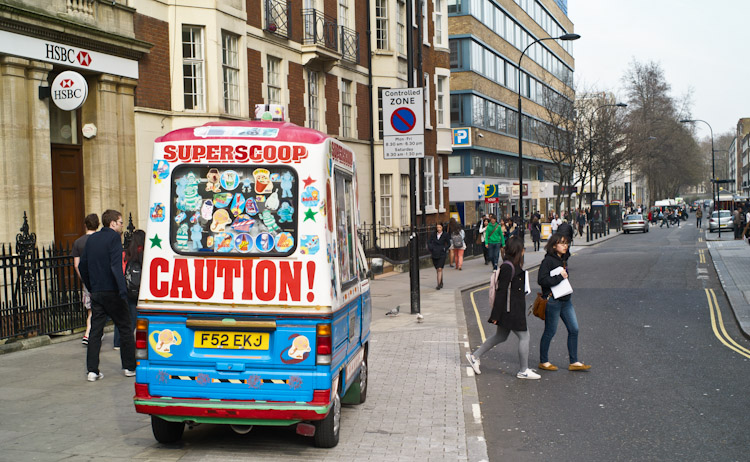 12_25
And then we descended into the bowels of the Underground, took the train to Victoria, then the Gatwick Express to the airport and flew home: