The past week was just about work and such. However, one bit of excitement was the arrival of my new camera, a Fuji X-Pro 1, along with a 18-55mm lens and an adapter allowing me to use my Leica M lenses on the Fuji. The way I test new equipment is simply by taking pictures with it–so most of this week's images are effectively test shots taken while meandering around Alicante. But first a few pictures taken while cycling.
22_1
Along the country roads near Elche and Santa Pola where I often cycle on Sundays, there are many ceramic "art" outlets with varying degrees of kitsch for sale. I'm not sure who buys it; it is obviously not something a tourist takes home with him on the plane. I think it is mostly our version of "snowbirds", people from Northern Europe who have vacation homes here and wish to decorate their gardens:

22_2
More of the same: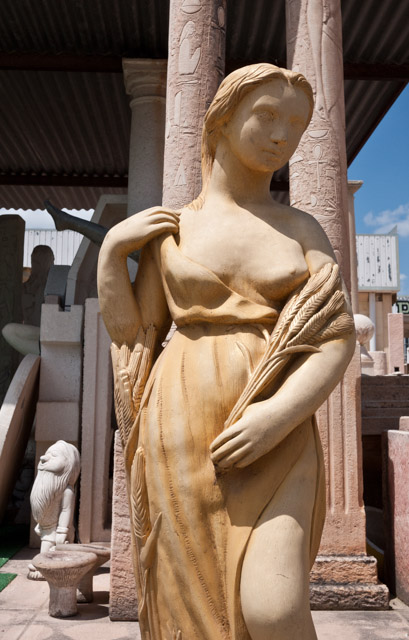 22_3
A bit further down the road, a herder and herd, part of the old Spain that co-exists with the touristy parts around here: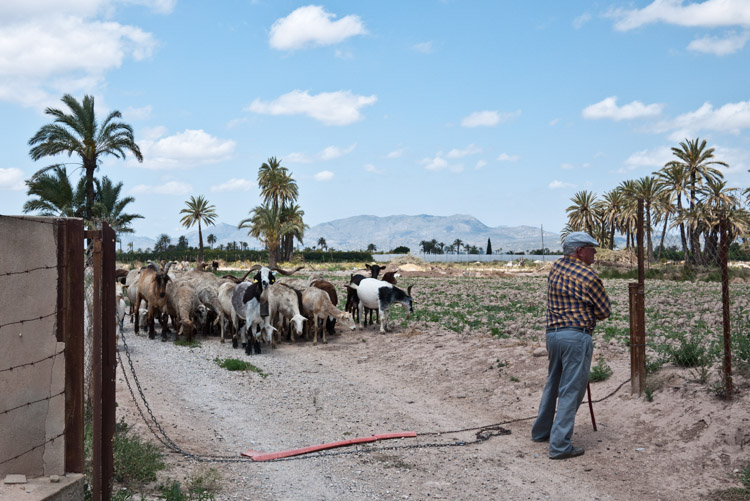 22_4
When I walk my dog in the neighbourhood in the morning, I see this mother with her three girls on the way to school: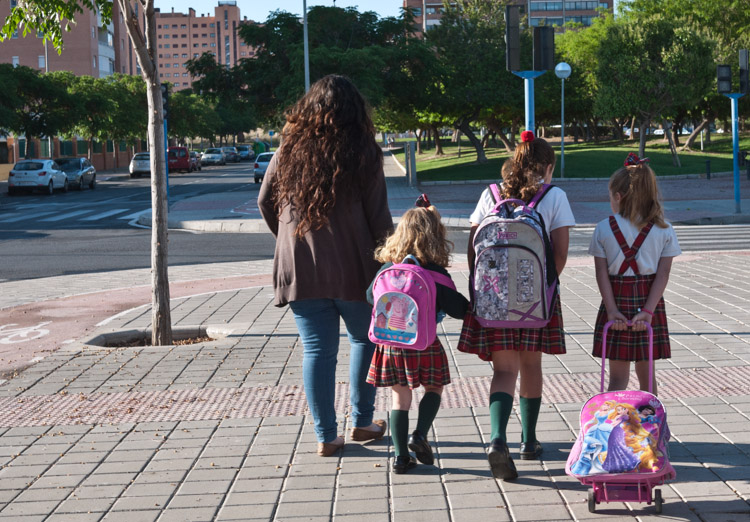 And now for the Fuji X-Pro 1 "test shots" which are not really tests–they are just pictures, taken with the new outfit.
22_5
The very first image, of my faithful companion in her favourite place. This is at ISO 3200: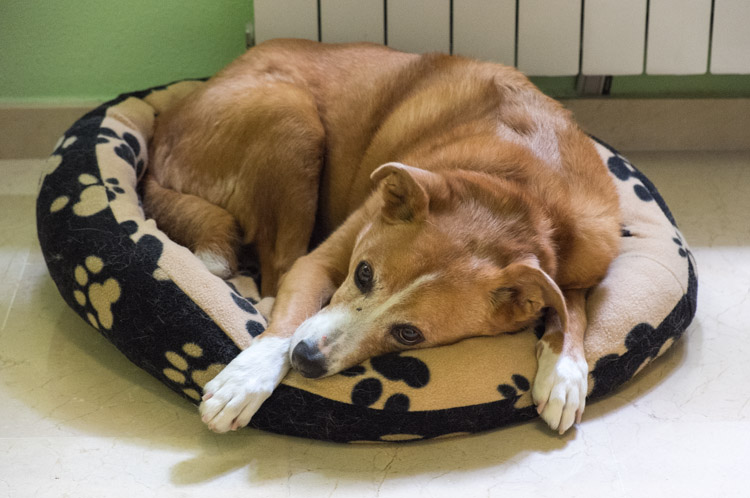 22_6
A few weeks ago, our clothes dryer broke. It took us a couple weeks to get around to buying a new one. Meanwhile, my wife set up a clothesline on the back porch: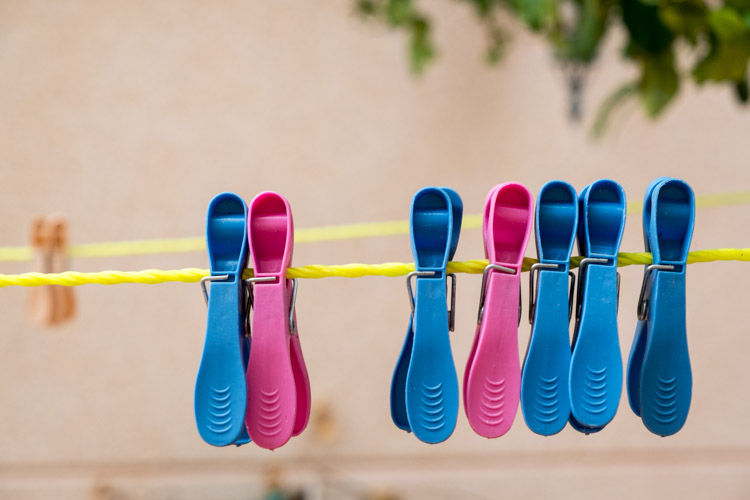 22_7
On Thursday I went for lunch in the centre and took some pictures of signs that struck my fancy, perhaps inspired by Ric Carter's excellent work in this genre: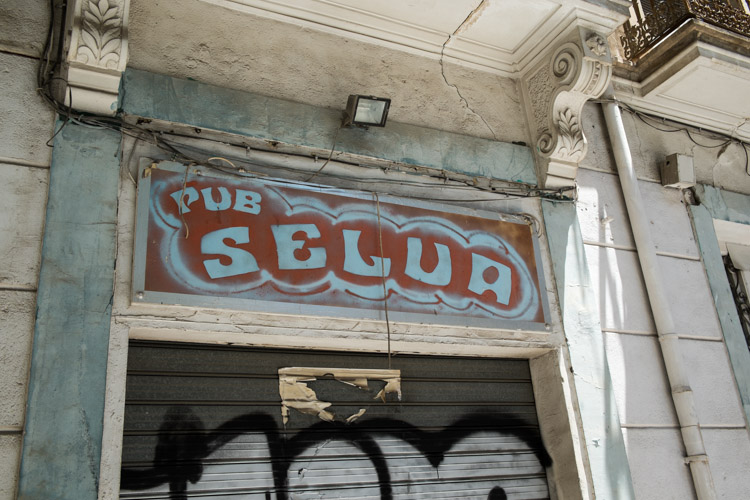 22_8
Another sign I have photographed before: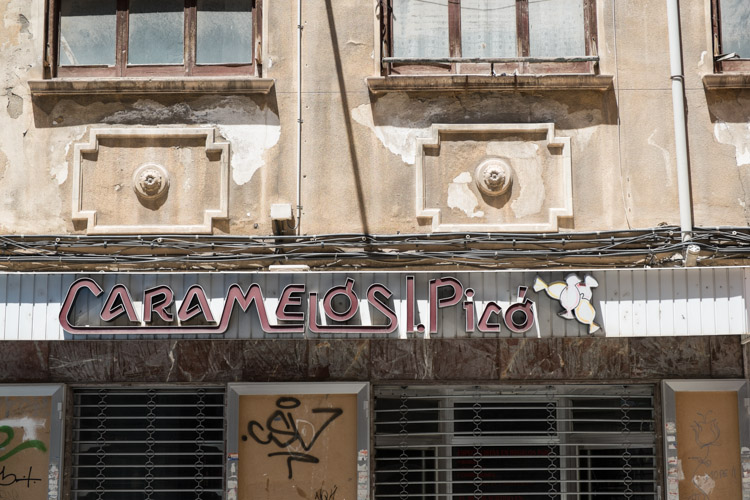 22_9
Thursday night, the evening sky as seen from my balcony: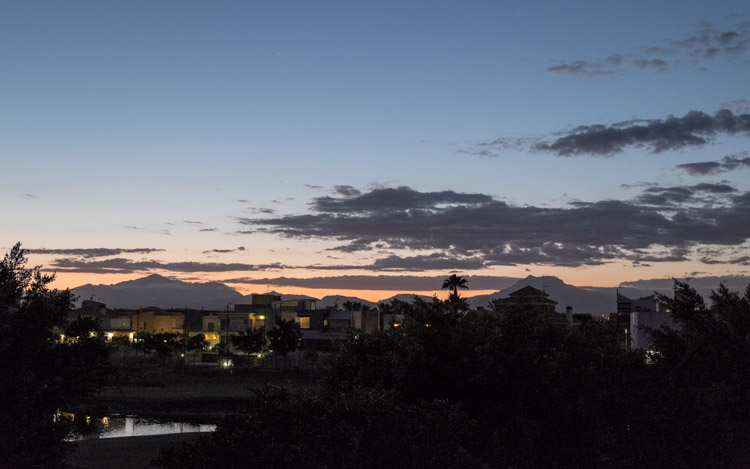 22_10
Friday, I photographed our lovely Beatrice on our 5th floor terrace at the office: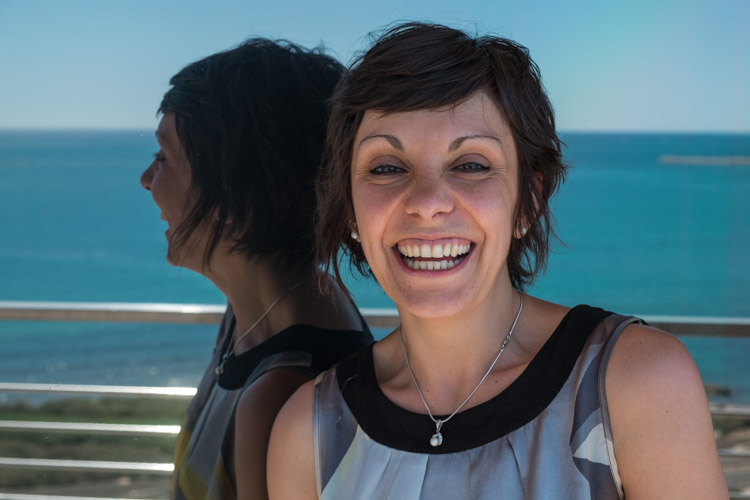 22_11
Aside from Bea, the view from the terrace, looking south, is not bad either: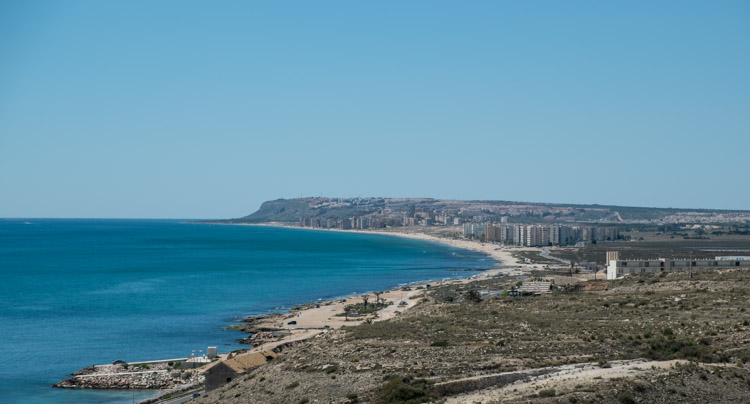 22_12
Friday afternoon, I stopped in the centre to buy some beer at Habemus Birra, a specialty beer shop I have recently discovered. As it happens, the shop was closed, but the effort was not wasted, as I found some nice graffiti to photograph: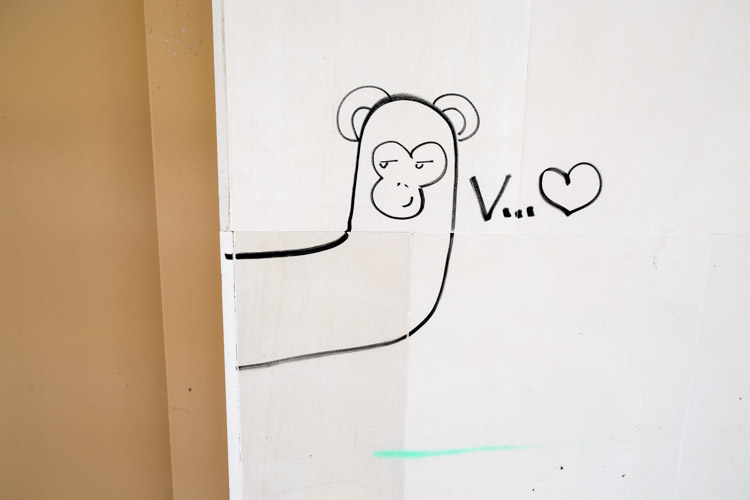 22_13
Nearby, I happend upon something even better. An empty plot where a building has been torn down has been fenced off, and the fence is now a space for painters and poets: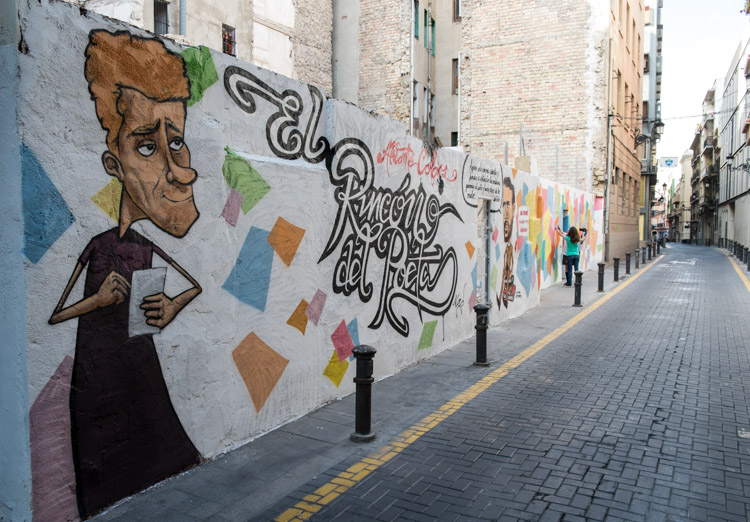 22_14
Carlos Arniches was a playwright, born in Alicante: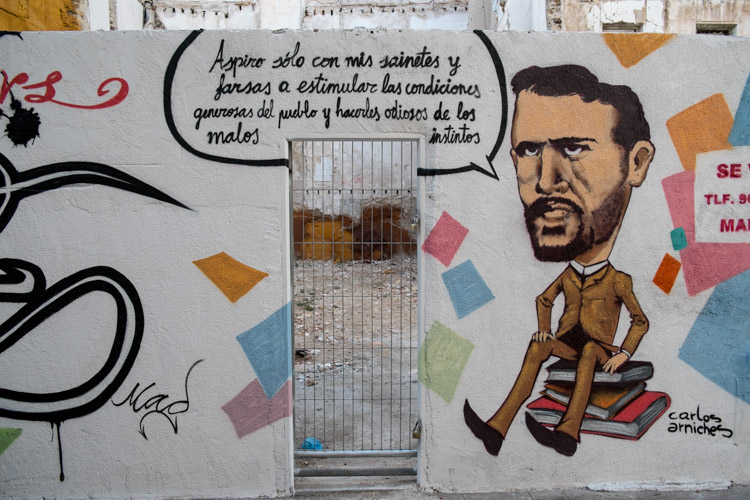 22_15
The wall is called "El Rincón de la Poesía", "poetry corner":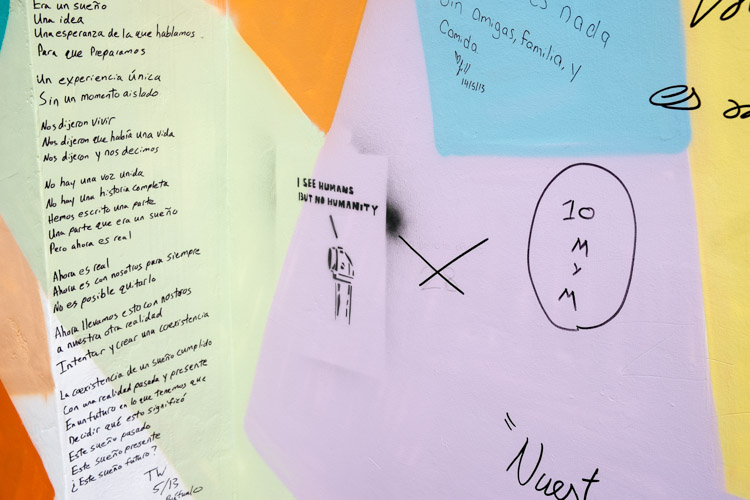 22_16
Two schoolgirls were busy adding to the words. One of them gave me a suspicious look: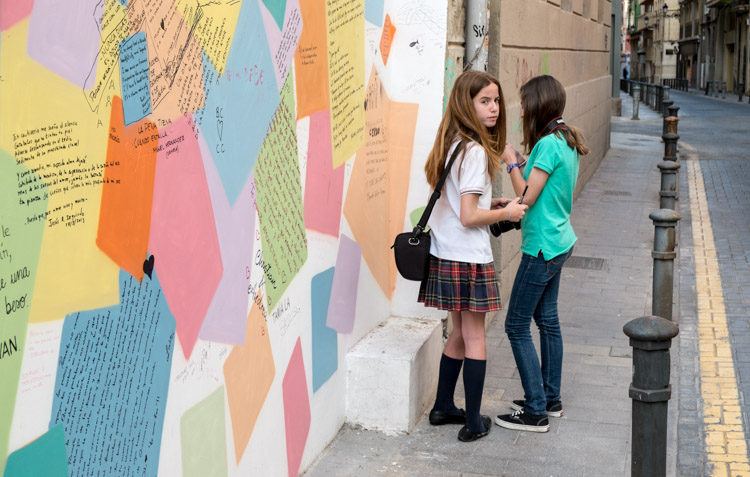 22_17
The poetry spills over to the neighbouring buildings: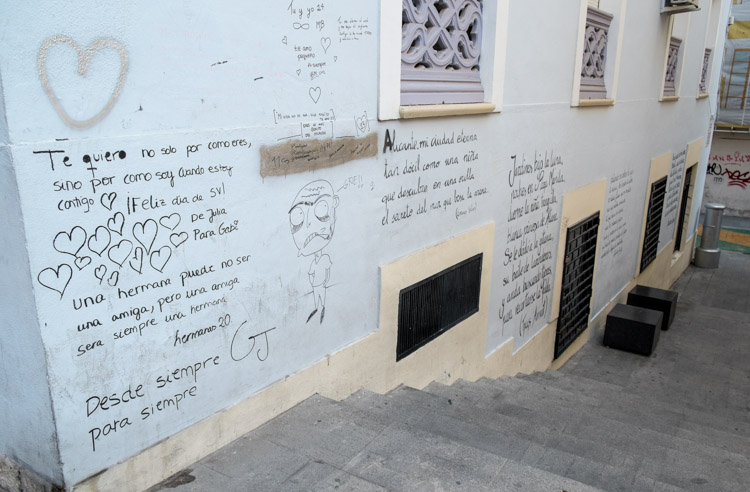 22_18
On Saturday, I was back in the city, and had a drink at a nice outdoor bar on an idyllic little square, Portal de Elche. The is the roof of the kiosk in the centre of the square, photographed with my Leica 35mm Summarit lens mounted on the Fuji: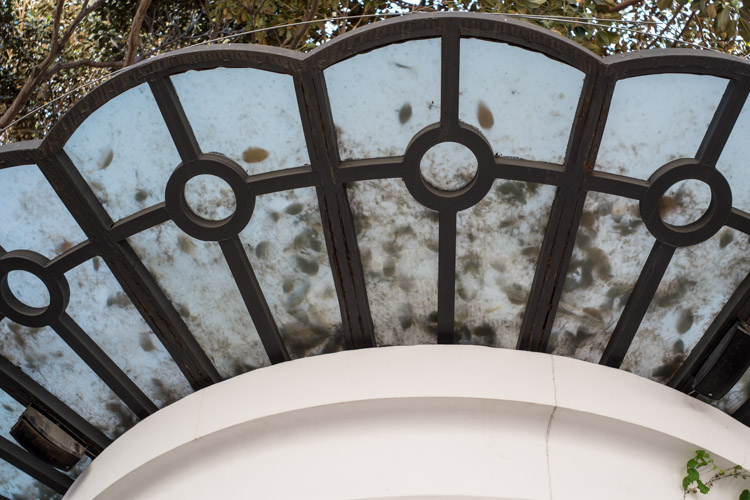 22_19
And finally, Saturday's sunset as seen on my back porch: