The main event during the first week of October was the arrival of my sister and brother-in-law for their annual visit. My sister's birthday is October 13th, and they have spent the first couple of weeks of October with us almost every year since I moved to Alicante ten years ago.
40_1
They were arriving in the evening on the 1st (Sunday), so in the morning I did a bike ride to Jijona. While there, I looked for a place to drink a Coke and eat a banana, and came across this lovely little square with peculiar knitted decorations. I have no idea whether this is a permanent or temporary installation, but I set about photographing the square and its details:

40_2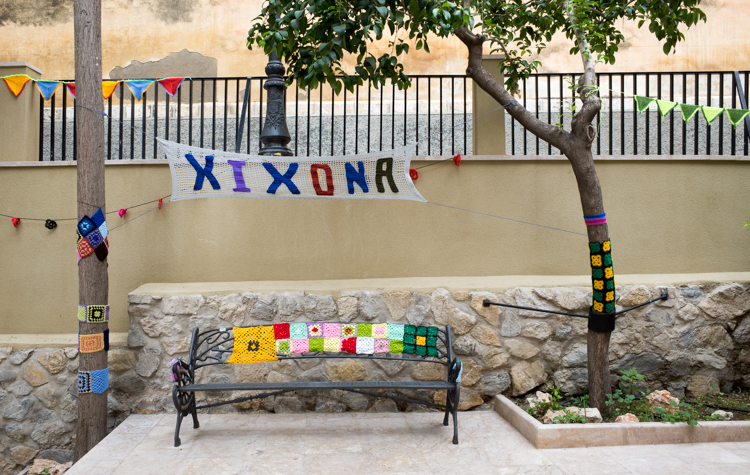 40_3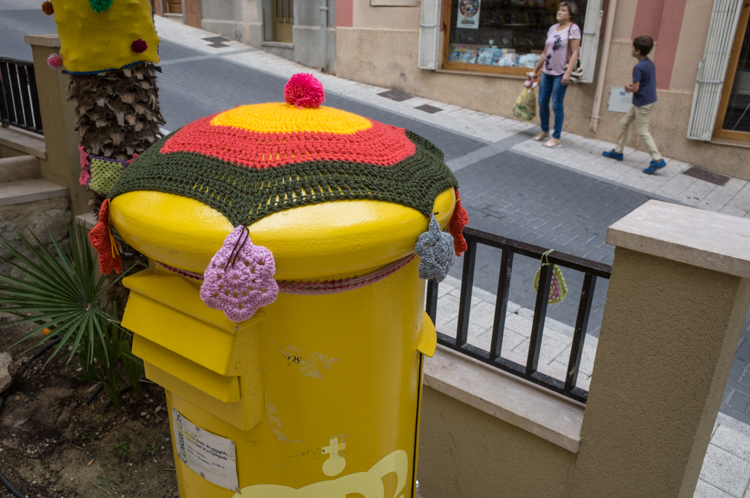 40_4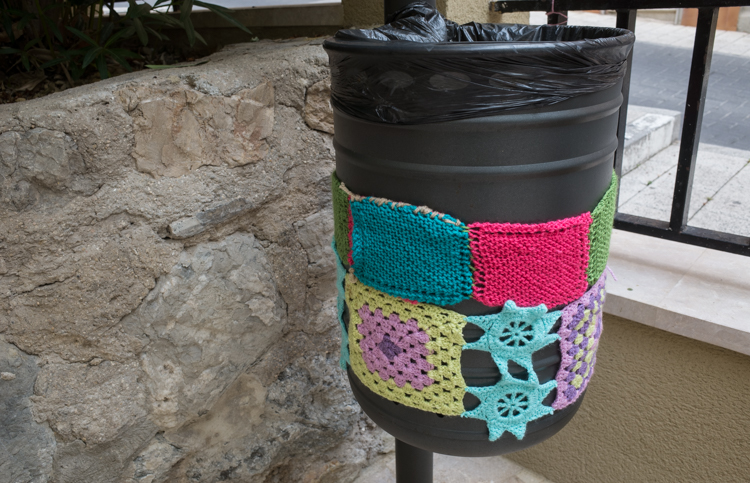 40_5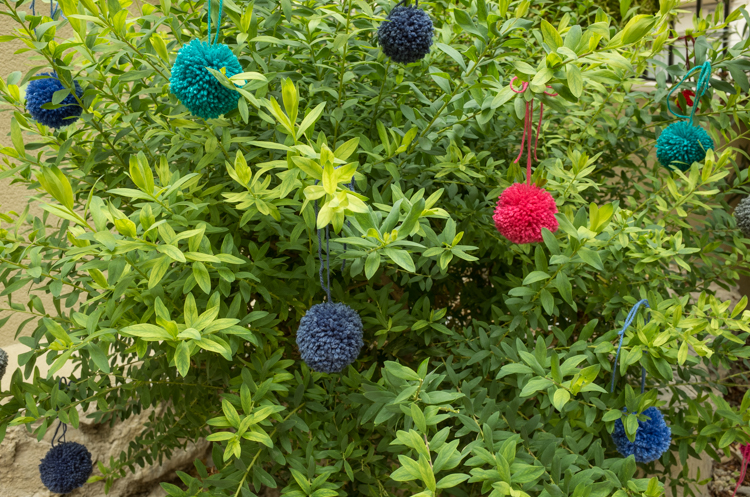 40_6
The square in context: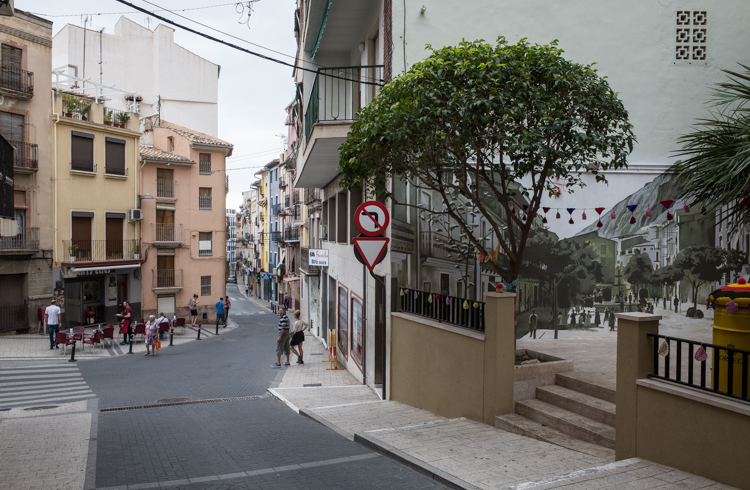 40_7
In the afternoon, we attended a lunchtime birthday party with our usual group of friends. Cani and Elio make a selfie: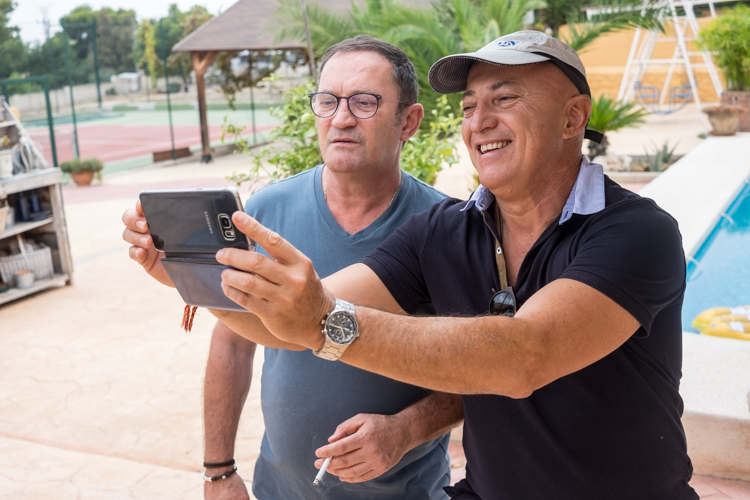 40_8
The beef: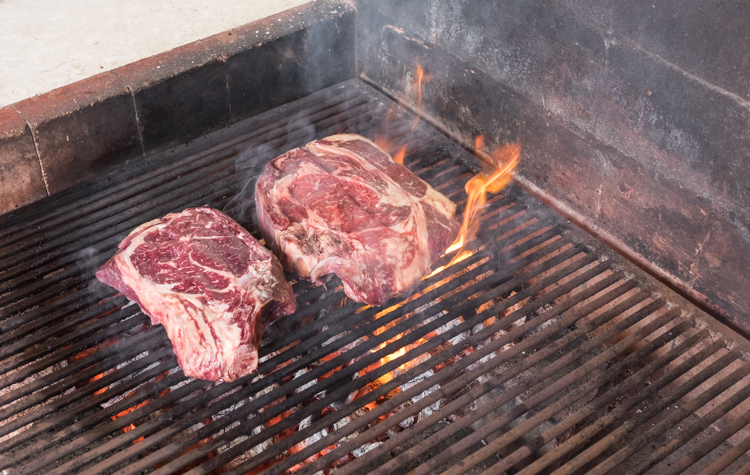 40_9
Looking up: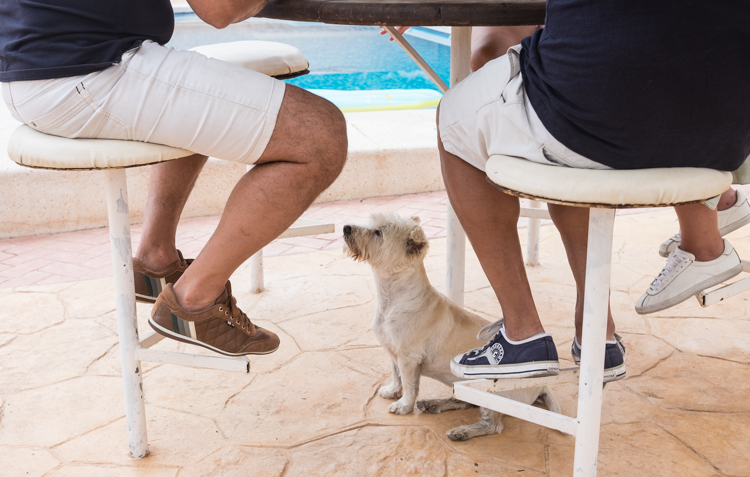 40_10
This was the day when the Catalans held their referendum on independence. Elsewhere in Spain, including in Alicante, most people were strongly opposed to it and considered it an illegal act (which it was, admittedly). The hosts of this party, like many others, displayed a Spanish flag, something one otherwise sees mostly during football World Cups or European Championships: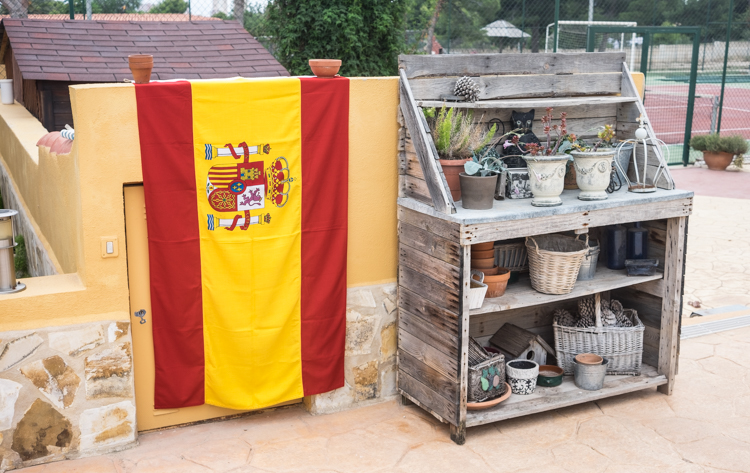 40_11
I left the party early, drove to the airport and picked up my visitors in the evening. My sister's name is Irena, but as with many Polish names, a diminutive form is used among family members and close friends, so to me she is always Irka. My brother-in-law is called Telesfor, a rare name even by Polish standards. I took Monday off to spend the first day of their visit with them, and as the weather was good, we went for lunch at Hostal Maruja, a perennial favourite of theirs: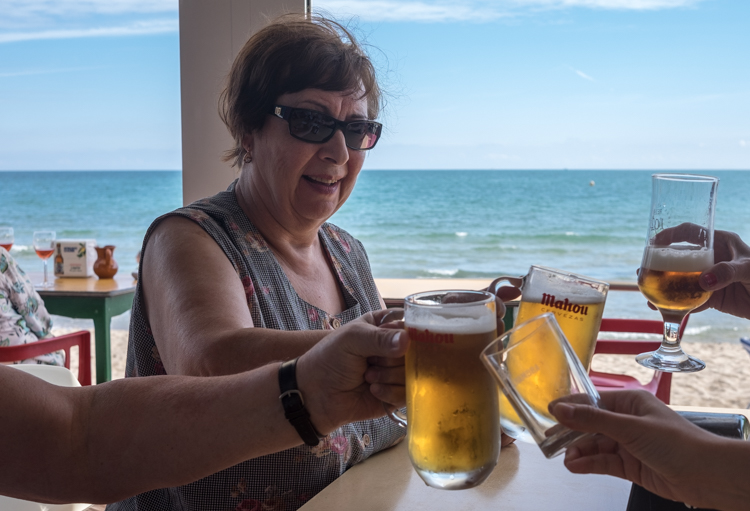 40_12
As usual, I took in the sights of the beach. The weather was warm but it was now October, so the crowds were thinning: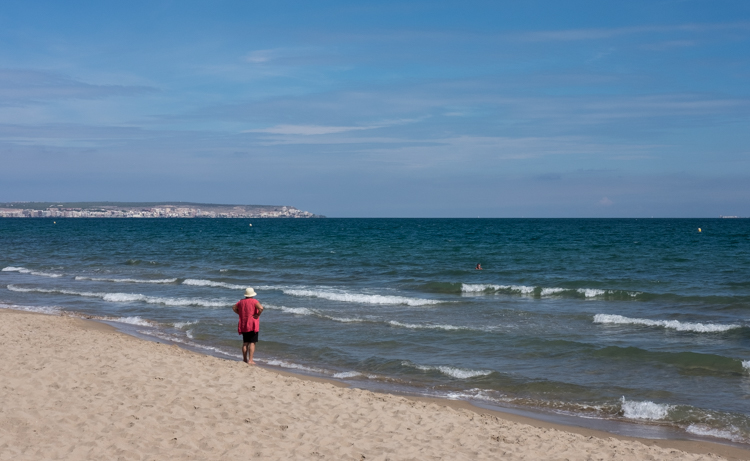 40_13
The wind was blowing in, as it often does: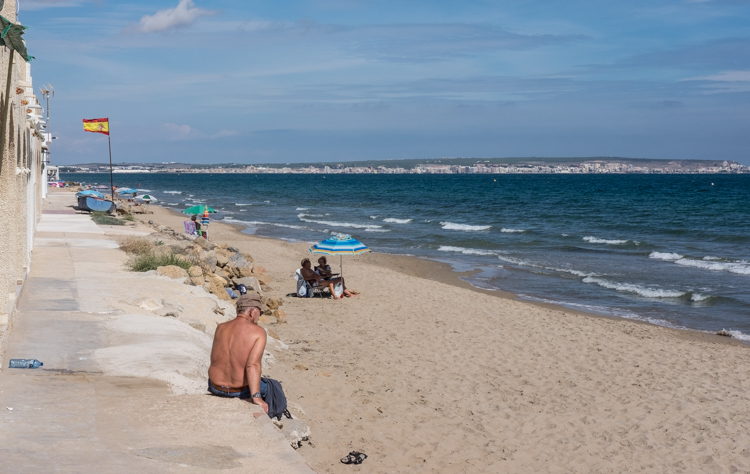 40_14
Two readers on the terrace of Hostal Maruja, each in their own way: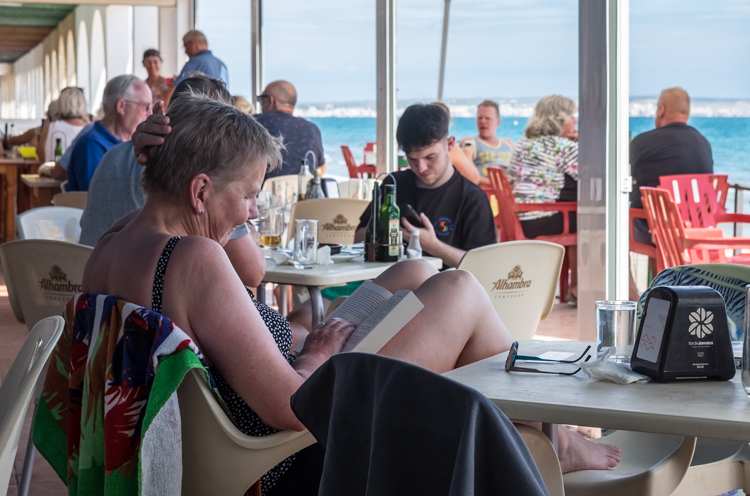 40_15
Two paellas, one with seafood and the other vegetarian. The excellent rice at Hostal Maruja is a new discovery for us: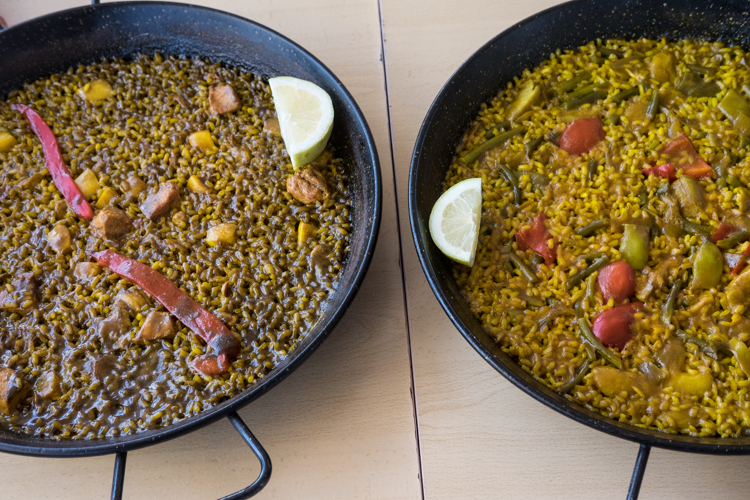 40_16
Later that afternoon, I went to our local beach with Irka and Telesfor. While he swam in the sea, my sister and I had a beer in the sand: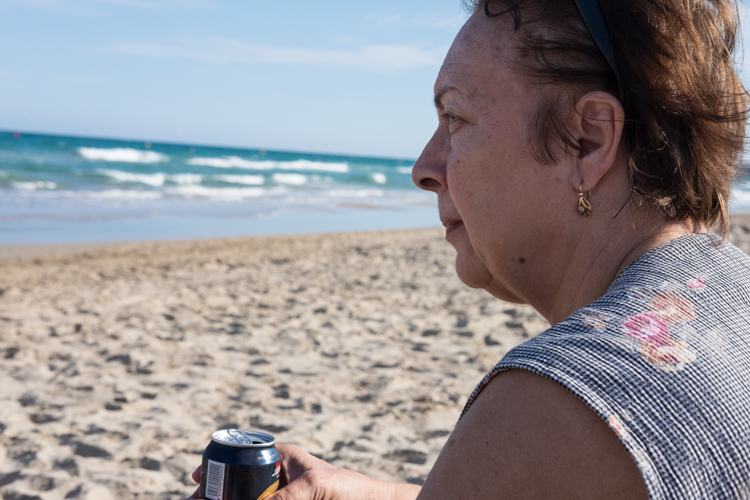 40_17
And once again, I enjoyed the sights: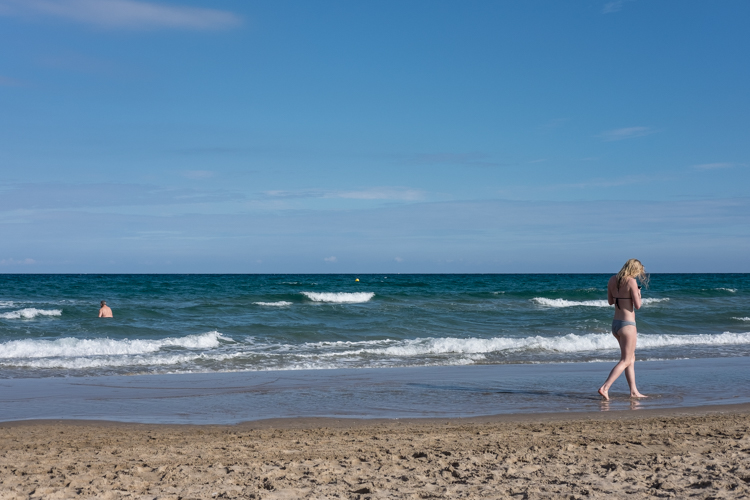 40_18
Then Telesfor emerged from the water, and we went home: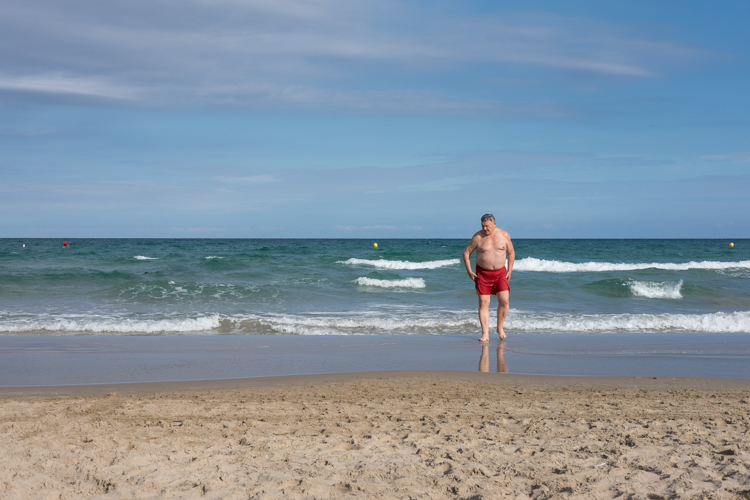 40_19
Telesfor will turn 80 on January 5th, but he is keeping well: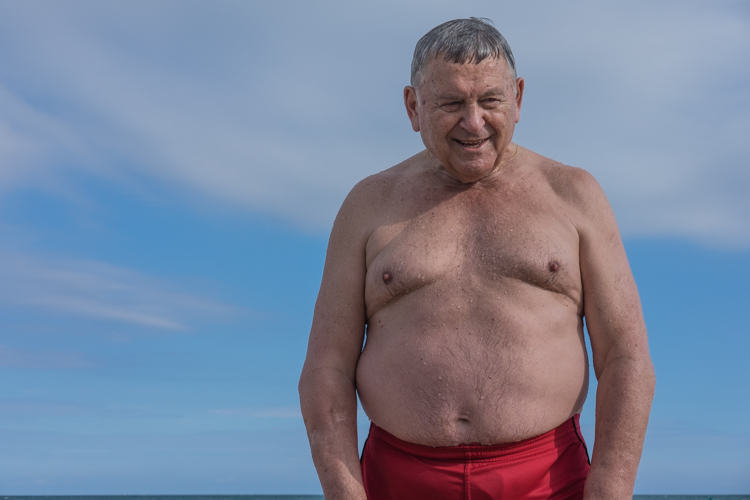 40_20
As I walk around the office, I often have my little Ricoh GRII with me, just in case. On this day, the fluffy clouds set against the building caught my attention: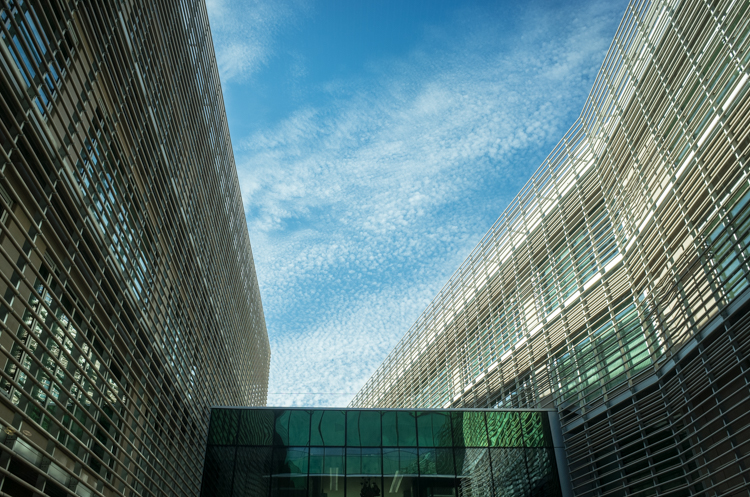 40_21
Tuesday was my first working day after October 1st, the 10th anniversary of my arrival in this office. To celebrate, I had lunch with my team in our in-house restaurant. Lunch there costs about twice as much as in the cafeteria, so most people only go there on semi-special occasions: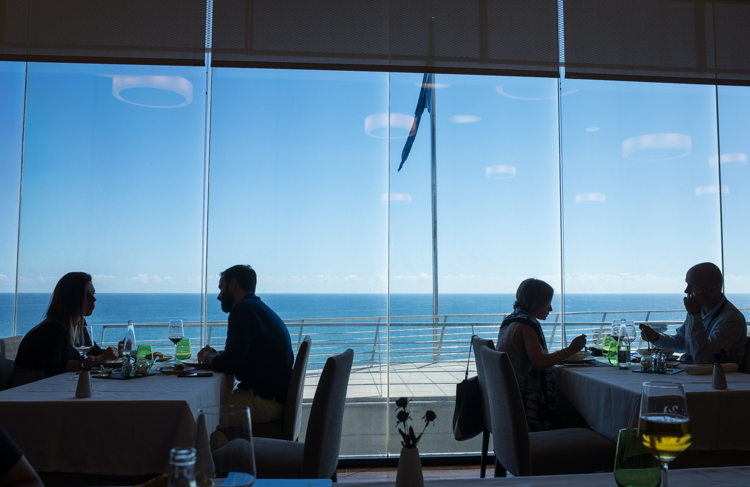 40_22
The food is certainly a step up from the daily fare: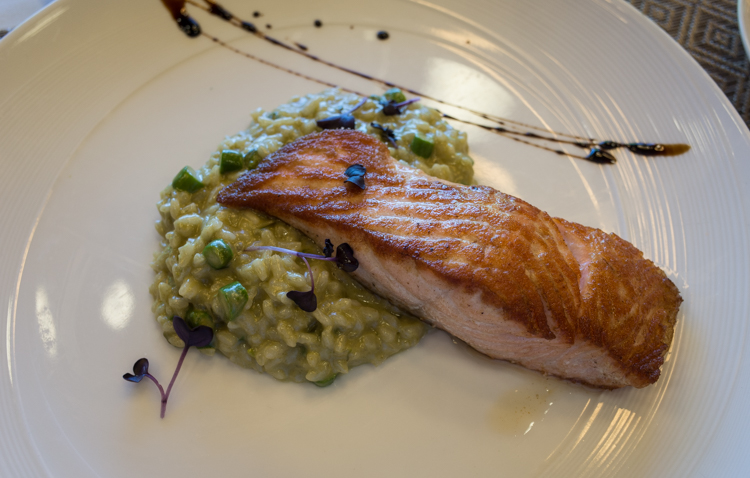 40_23
I had taken Friday off as well, but I still had to get up early to drive my daughter to the university for an 8 a.m. class. On the way home, I stopped in Santa Faz to take some morning photos in the area around the monastery. We had a rare spell of rain during the night: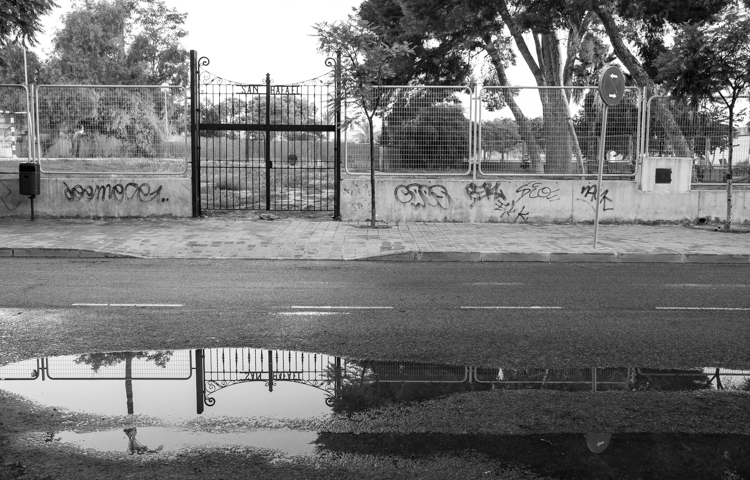 40_24
The square in front of the church, empty. I am used to seeing it full of people when I visit it on the Santa Faz holiday, when the relic held in the church (a piece of cloth supposedly used to wipe the sweat off Jesus's face while he was on the cross) is brought out and an outdoor mass is held, followed by an all-day party: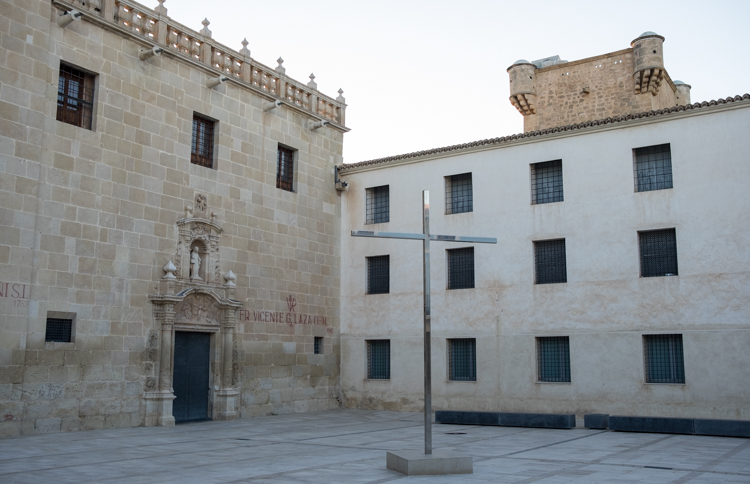 40_25
A narrow street leading to the monastery: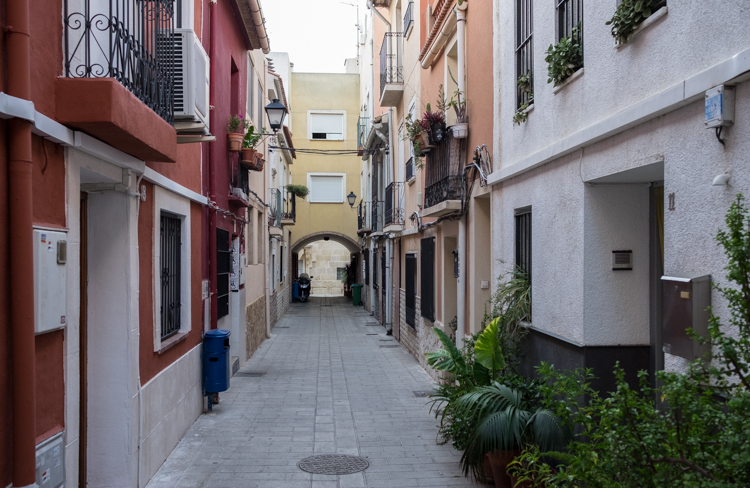 40_26
Commemorative tiles are handed out during each year's pilgrimage, and many in the neighbourhood display them on their houses: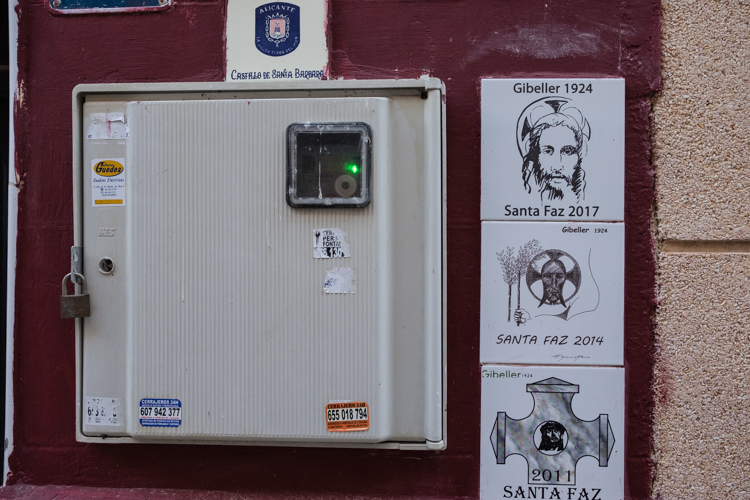 40_27
Morning light I: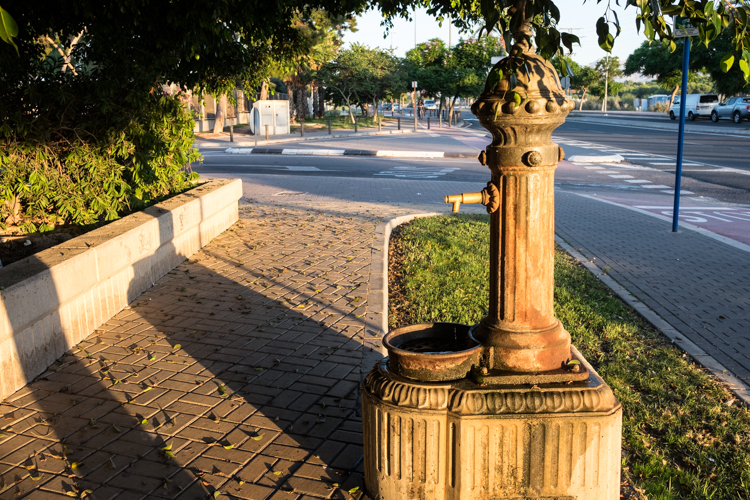 40_28
Morning light II: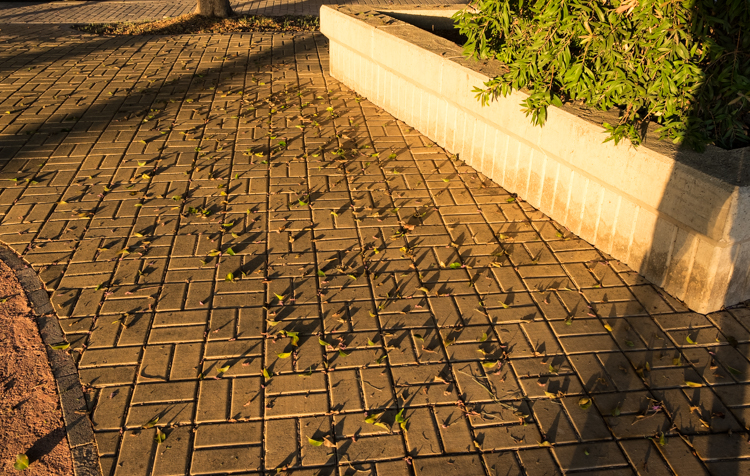 40_29
Later on Friday morning I drove to Tibi with my sister. We visited Lili in her cheese shop and bought some of her wonderful, handmade goat cheese: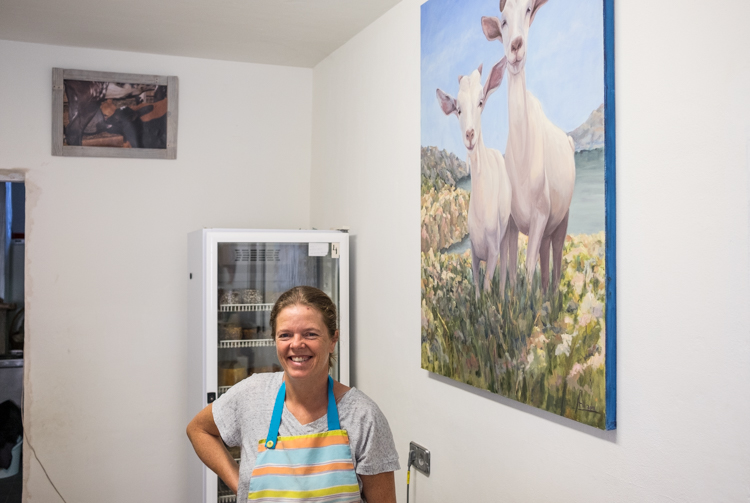 40_30
Lili's cat: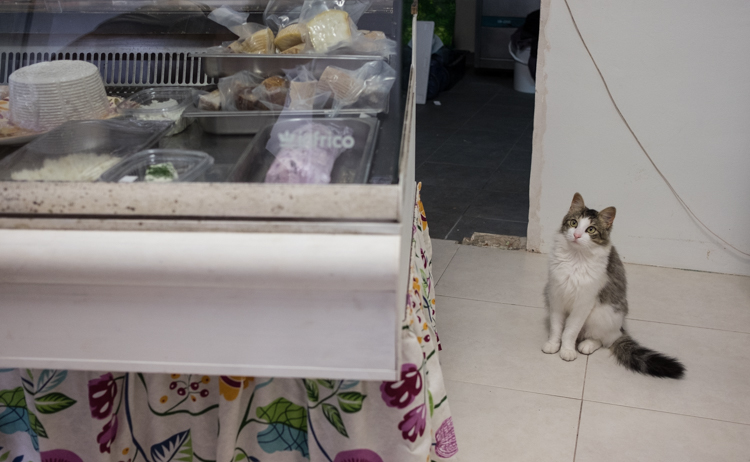 40_31
Afterwards, we walked around the small town a bit, something I usually do not do since I come here on bicycle. Close to Lili's shop is this nice tree-lined esplanade: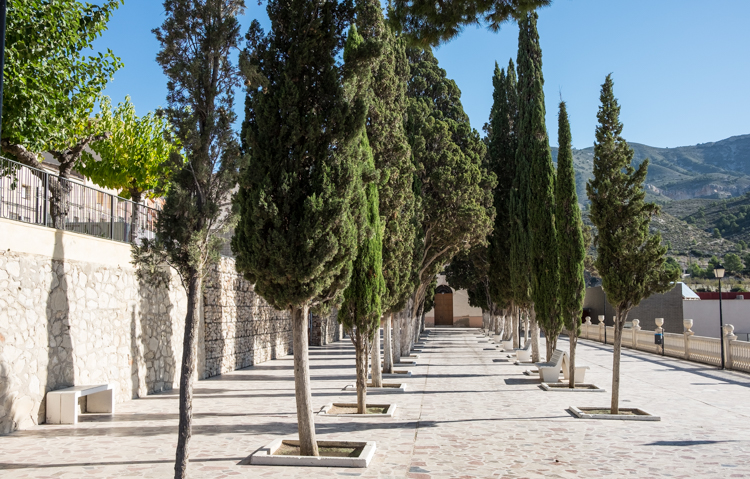 40_32
Irka and Telesfor found a friend: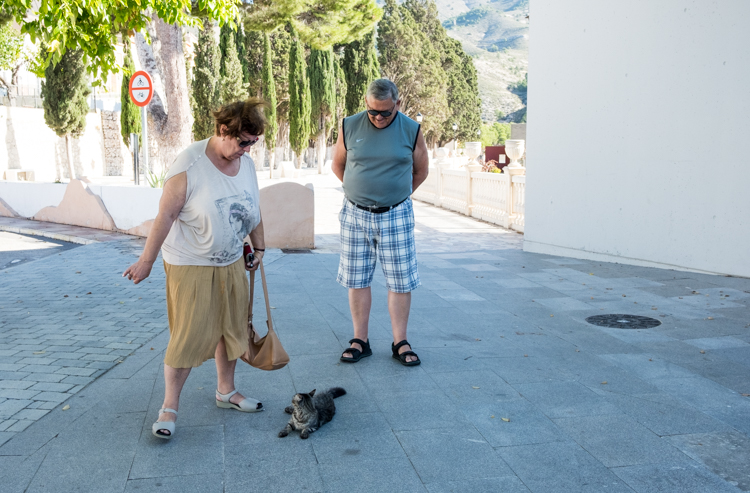 40_33
Although there were limits to his friendliness; being picked up was not his favourite activity: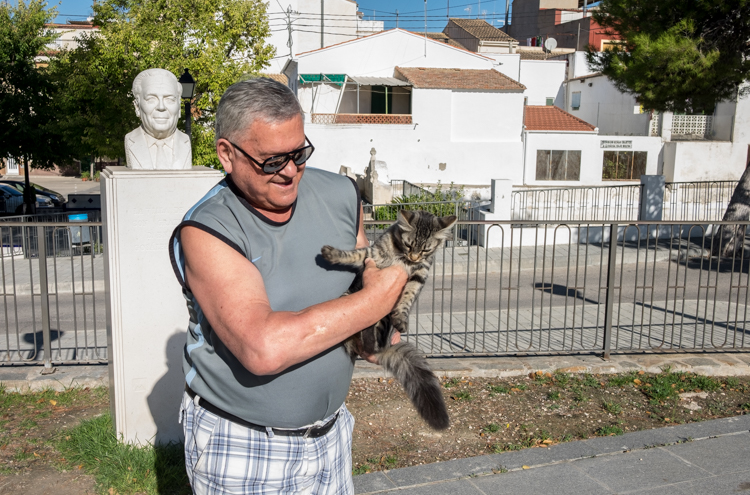 40_34
Some great man from Tibi's past: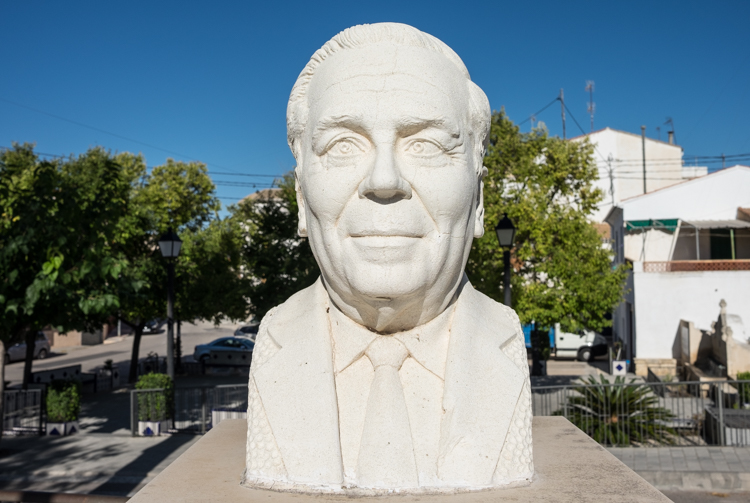 40_35
On Saturday I wanted to make a lamb roast for dinner, so we went to the Mercado Central to buy a leg of lamb. Of course, we looked around first, especially in the fish section which tends to be the most photogenic one: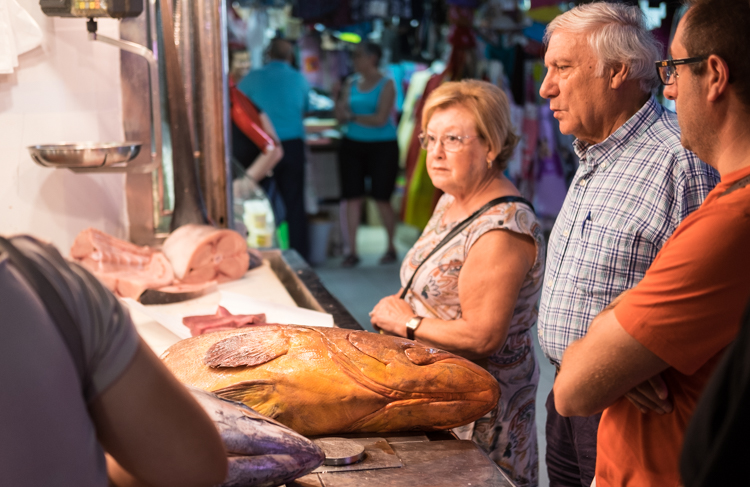 40_36
One of my favourite seafoods: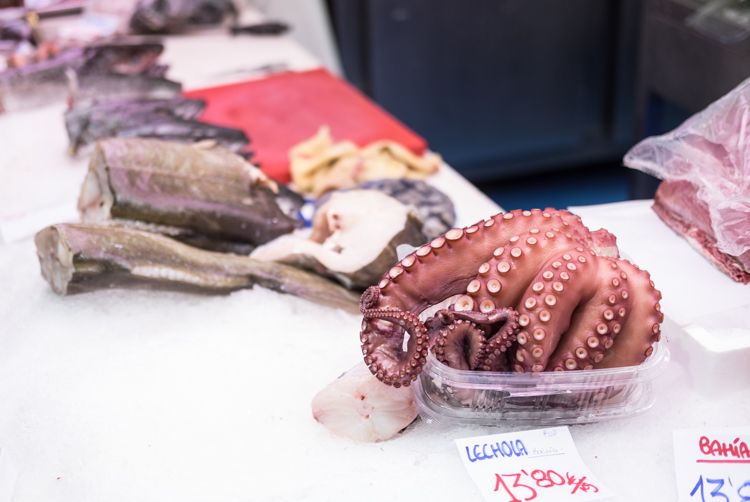 40_37
The proprietors of the stand, and their portrait: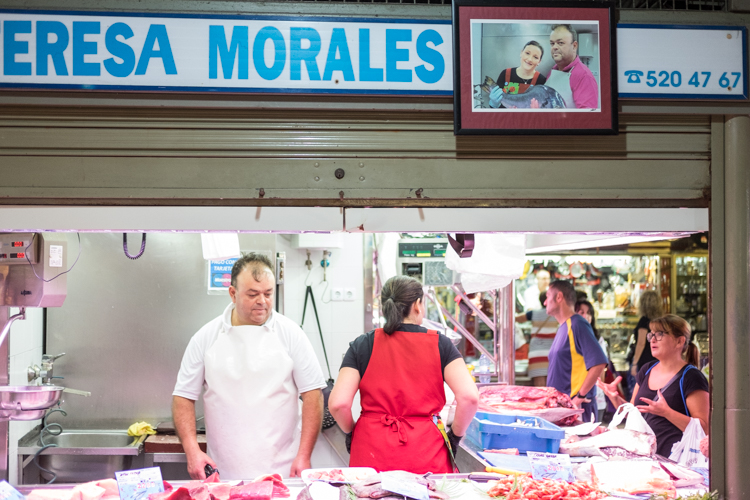 40_38
The fruit and veg section is less spectacular, but I find the shapes and colours beautiful. We truly live in the land of plenty: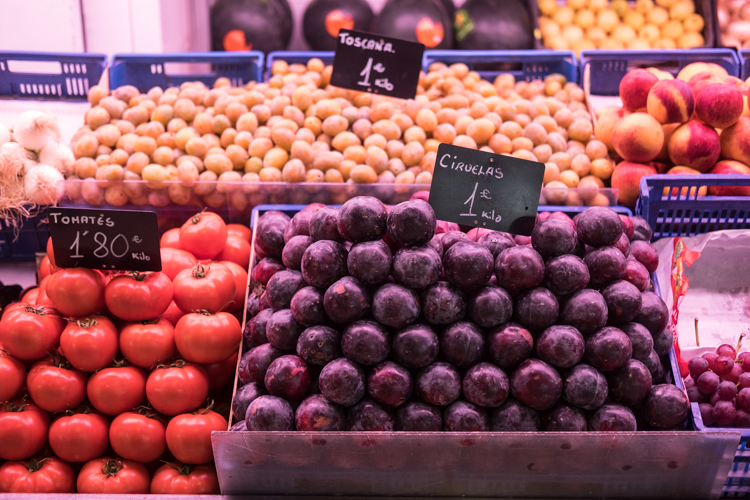 40_39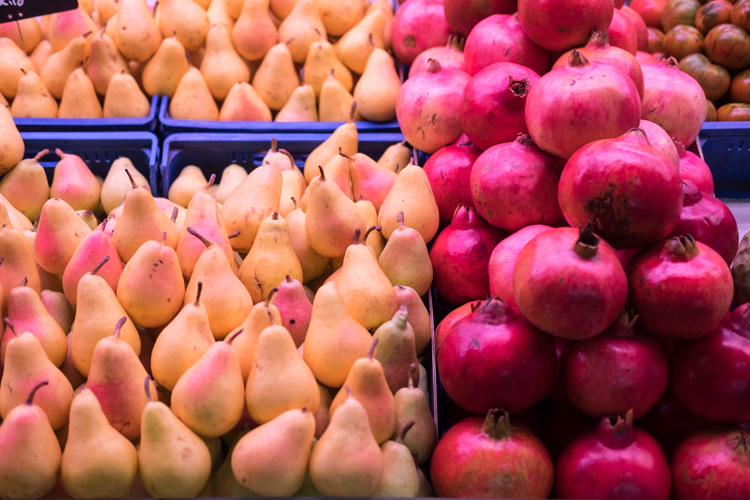 40_40
After lunch, I did my usual bike ride up to Aigües. There were some heavy clouds in the mountains but I decided to do the ride anyway, taking advantage of the fact that the rest of my family was doing their siesta so I had a couple of hours to myself. Just as I arrived in Aigües, these clouds began to deliver their payload, and the 20 km home, much of it downhill on curvy roads, were, shall we say, interesting: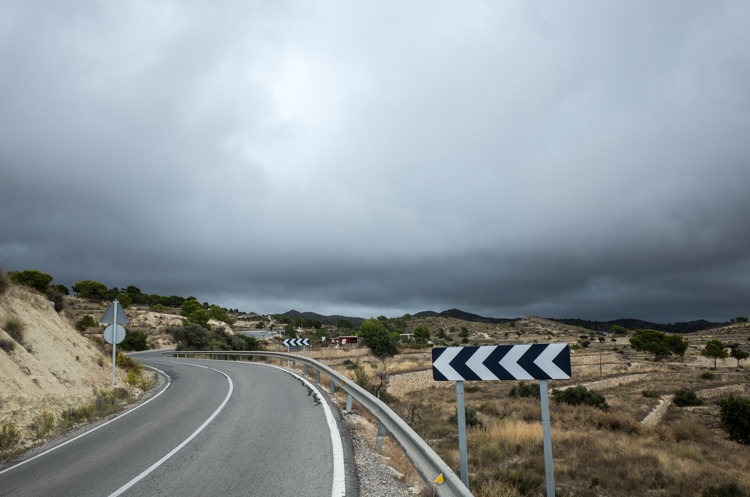 But I came home safe (albeit cold and wet) and the lamb roast was excellent.