At the beginning of the week I was in Copenhagen, so the first several pictures are from there. I also have a separate gallery from Copenhagen elsewhere, but please look here first 🙂
Main
The weather was great, we were sitting at a cafe on Gammel Strand with our cappucinos and enjoying the sights: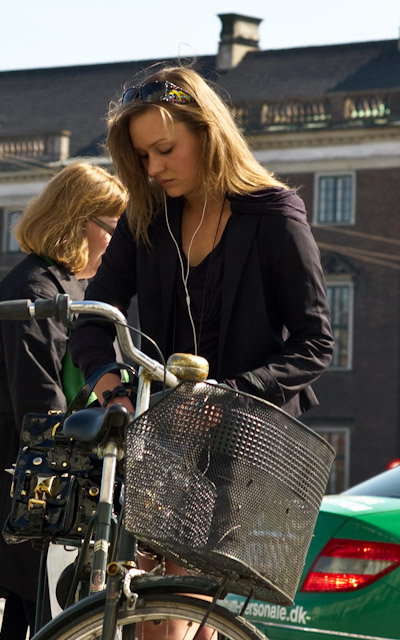 The alternates:
Alternate 1
Walking down Strøget (the main pedestrian street), I saw this tough guy looking after a baby: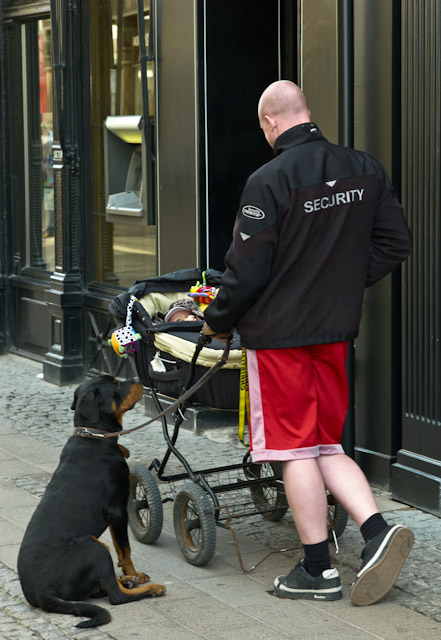 Alternate 2
In Roskilde, a nearby town, I saw this extremely well-behaved dog waiting for his human outside a shop. When she came out, the dog carried the basket (my own dog, by contrast, would stick her snout into the basket to see if there was anything edible):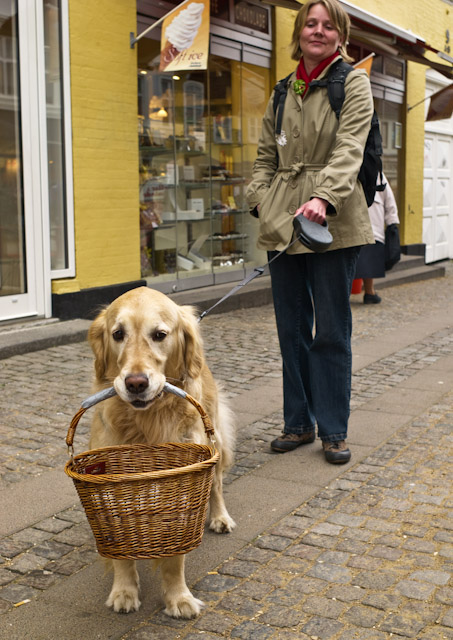 Alternate 3
One of my traditional activities in Copenhagen is to spoil the children of my friend Beata. Here they are selecting ice cream: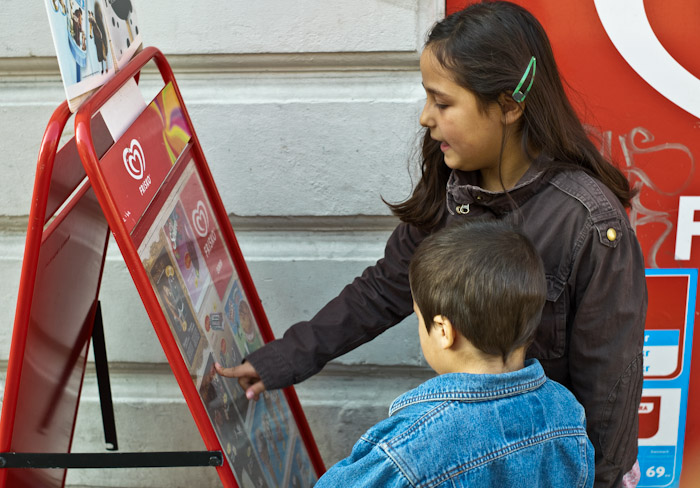 Alternate 4
And here they are buying candy: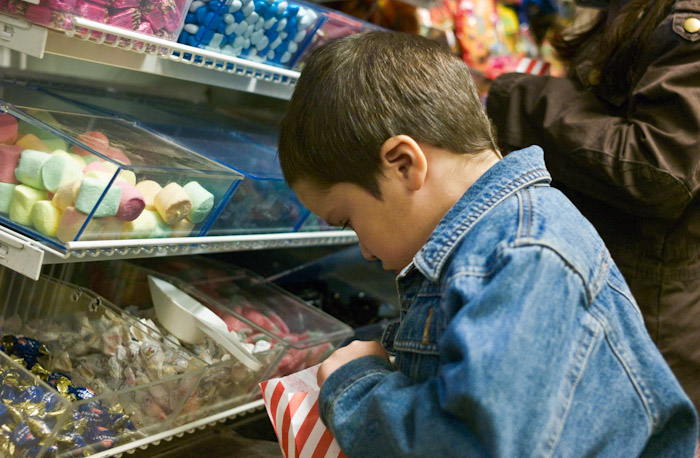 Alternate 5
Outside a bakery, some wall art which I do not quite understand. It reads "Sarah, you are so beautiful":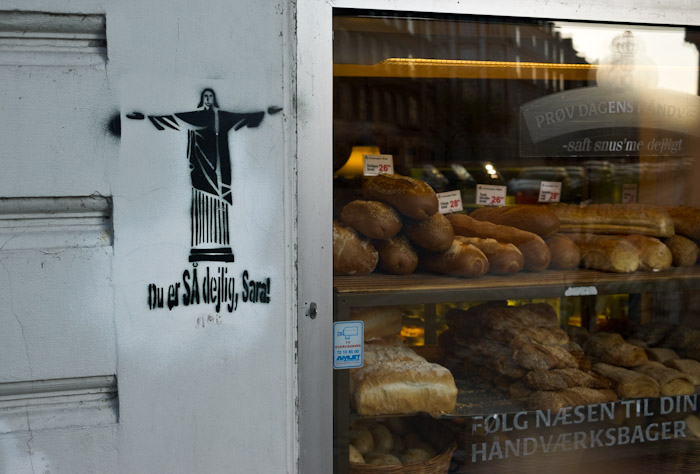 Alternate 6
A poster advertising a new record has been turned into a comment on the (lack of) integration of Muslim immigrants in Denmark: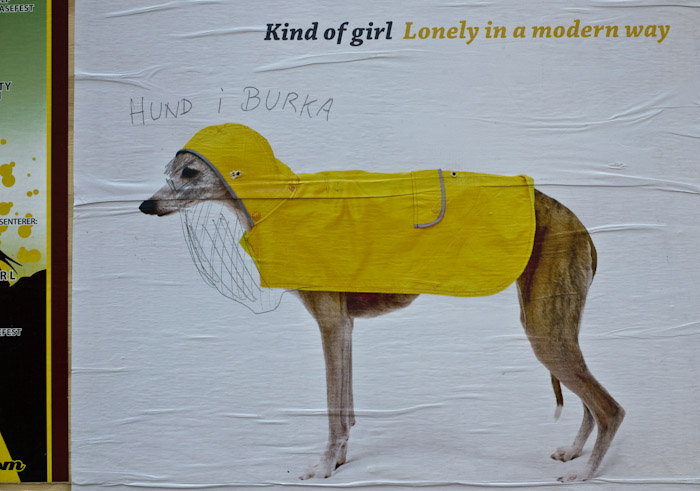 On Wednesday afternoon I flew home to Alicante.
Alternate 7
A vacant lot near my home serves a useful purpose, as several cats have taken up residence: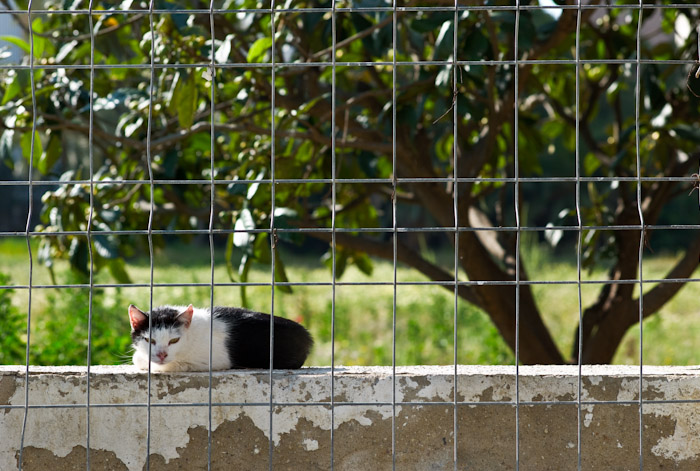 Alternate 8
Thursday afternoon my wife and I spent a couple of hours sitting in a bar on the Esplanada de España, drinking Guinness and watching life go by. Here a street painter has a customer: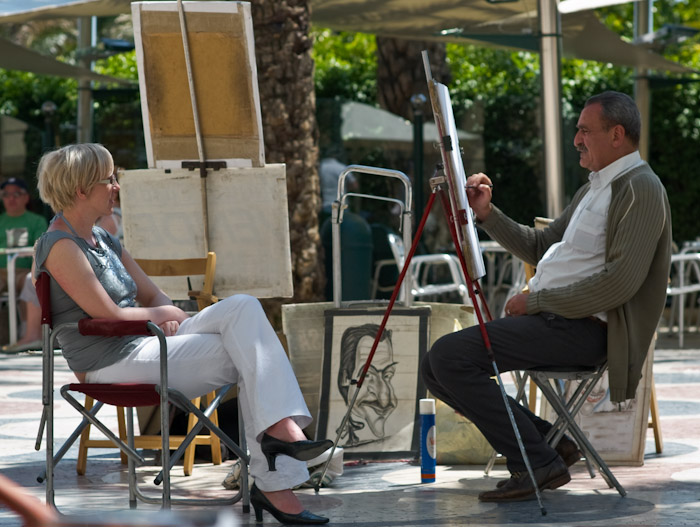 Alternate 9
A colleague/competitor comes by for a chat: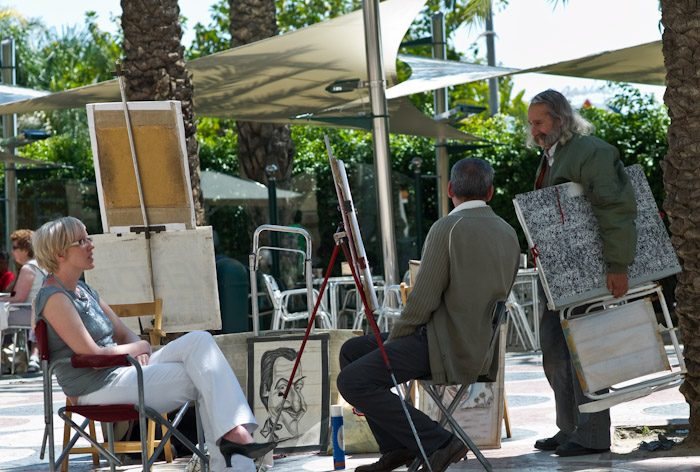 Alternate 10
The finishing touches are being applied while the woman and her partner look on: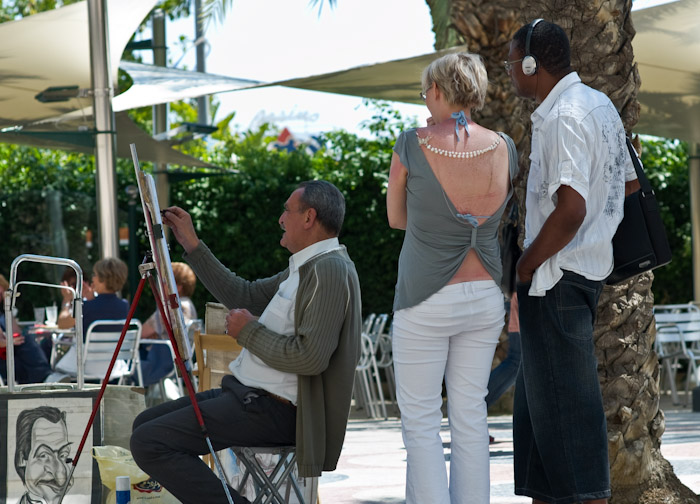 Alternate 11
Back to walking my dog, we met this bassett who was interested in my Cheeta: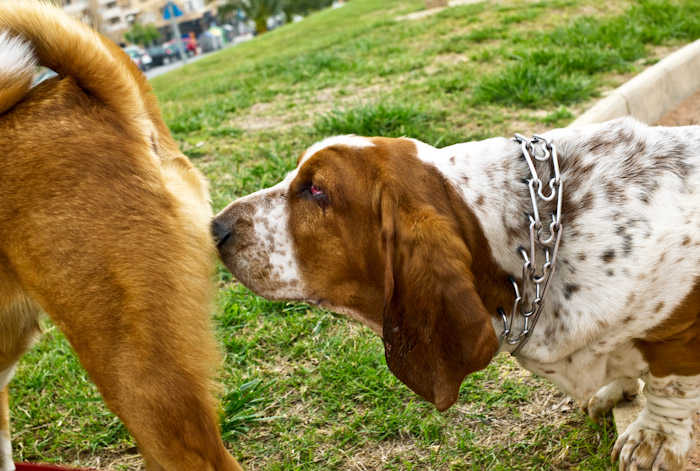 Alternate 12
Saturday morning I went shopping at the Mercado Central: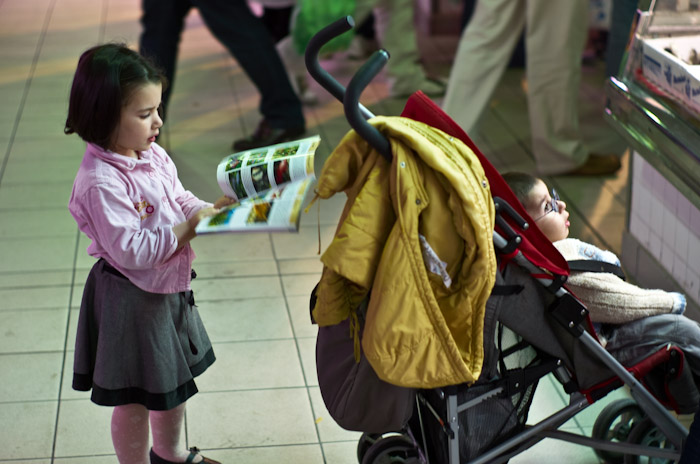 Alternate 13
And in the evening we went out for dinner at a fancy restaurants with my wife's tennis partner and her husband: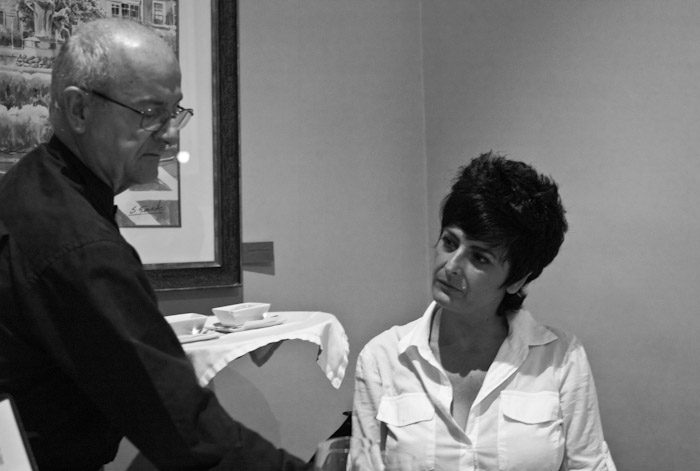 Alternate 14
Towards the end of the meal, the owner came by for a chat: