My son from England is spending his Easter vacation with us, so we are doing things together as a family, including an end-of-season skiing trip to Sierra Nevada.
But first a nice discovery right here in Alicante.
Main
One of Alicante's central spots is called Puerta del Mar. It is a touristy area with hotels, bars and discos. Recently, while walking through it, I saw this extremely promising sign on the door of a bar: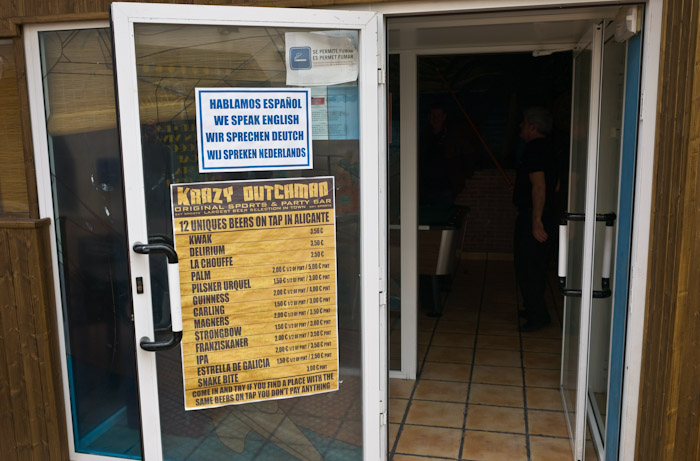 The alternates:
Alternate 1
And the sign was telling the truth. The bar is owned by a Spanish-Dutch couple and has now been classified as one of my habitual watering holes: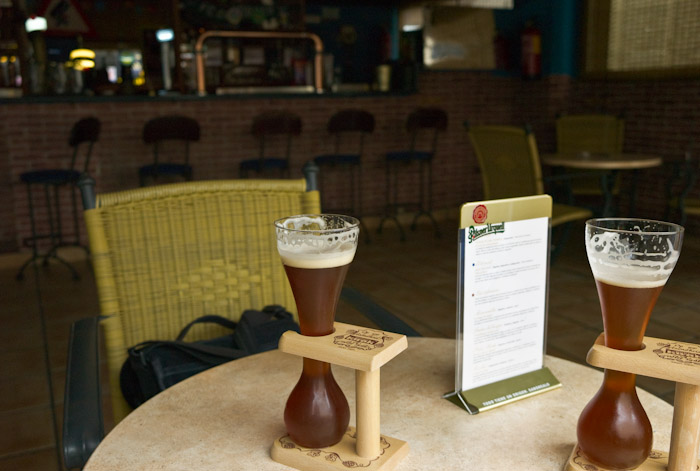 Then, on Friday afternoon we drove the 400 km to Sierra Nevada, the closest ski resort to Alicante. Paradoxically, it is to the south of here, but because it is at a high altitude, there is still enough snow even in April, following the relatively harsh winter this year.
Alternate 2
The first stop along the A7 motorway. My son and daughter always get sleepy when we drive: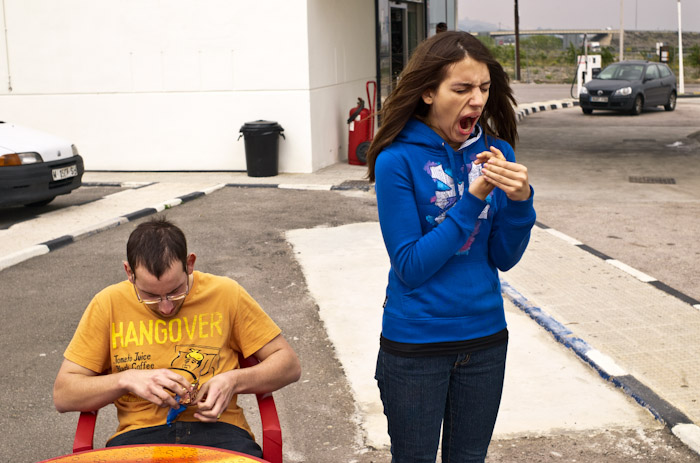 Alternate 3
Fearsome guard dog at the petrol station: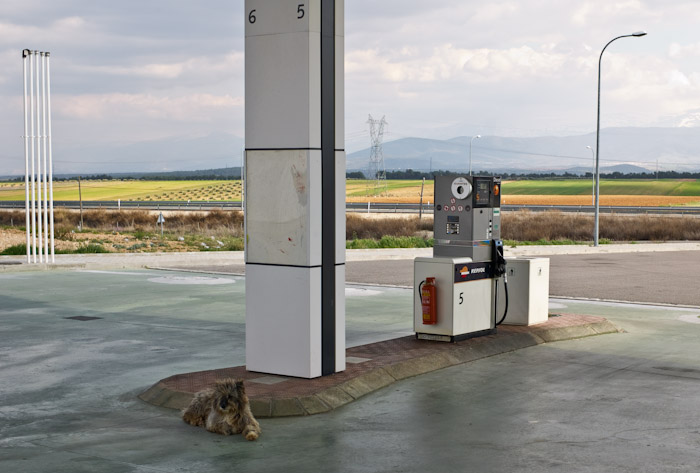 Alternate 4
Once we passed Granada, the last 30 km up to the Sierra Nevada were along a road like this: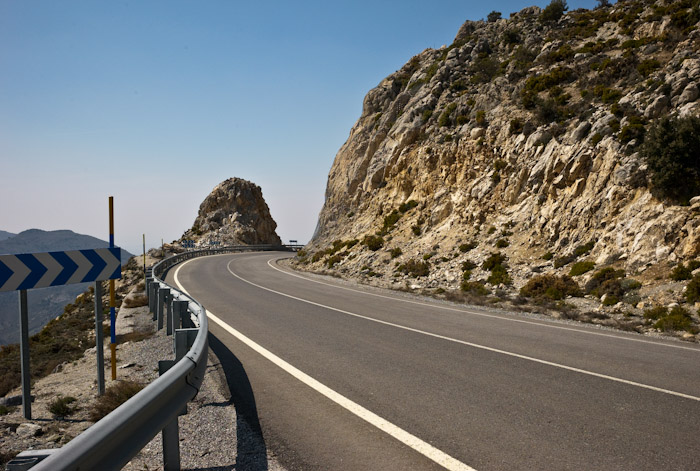 Alternate 5
And these are the kind of views on offer: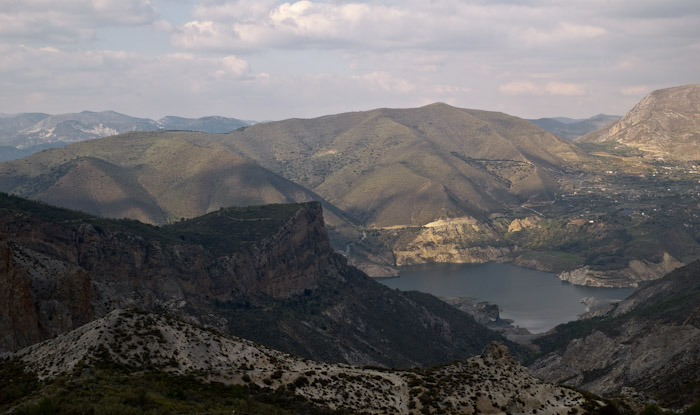 Alternate 6
We arrived at our hotel just around sunset: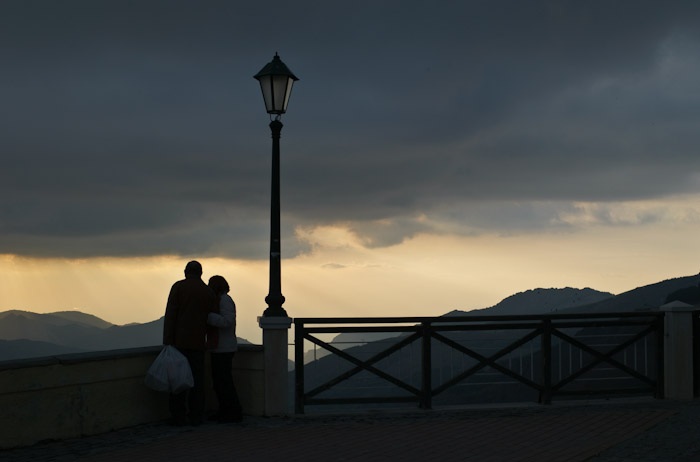 The next morning, my wife and children hit the slopes, while I drove back to Granada to explore that city.
Alternate 7
Another view of the mountain road: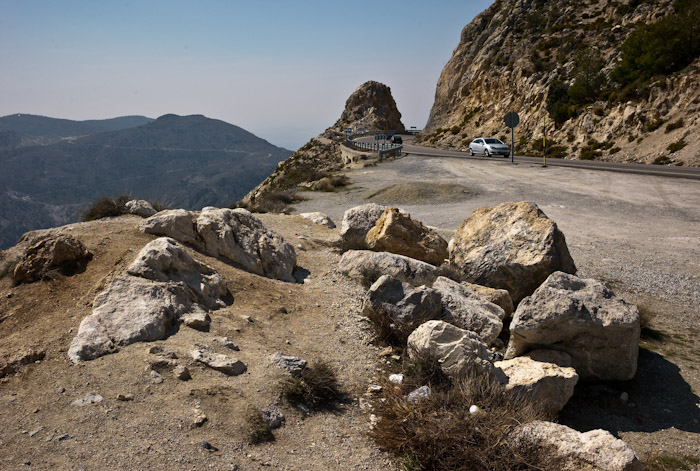 Alternate 8
Mountain flowers: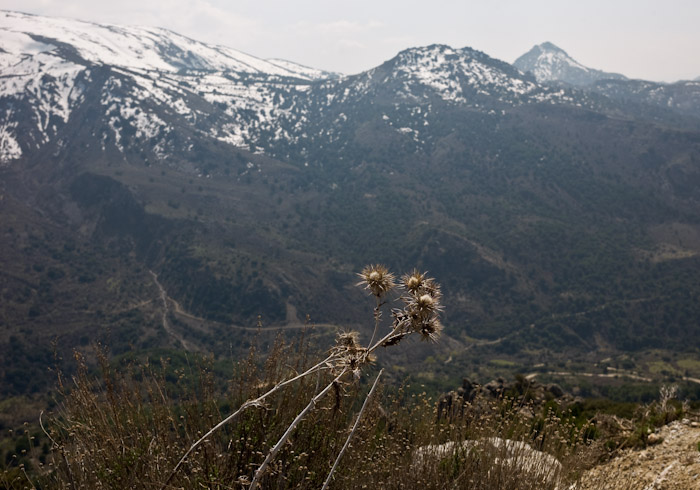 Alternate 9
Saturday evening, another glorious sunset watched by a couple: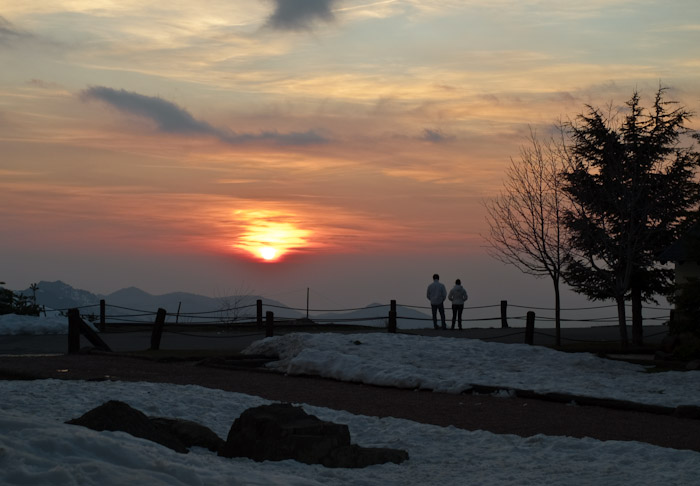 Alternate 10
This is what they were looking at: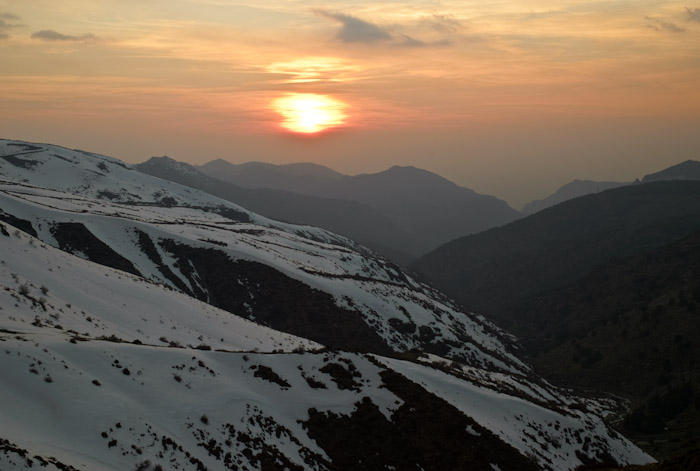 Alternate 11
Same mountains, but about 12 hours later, at sunrise on Sunday morning: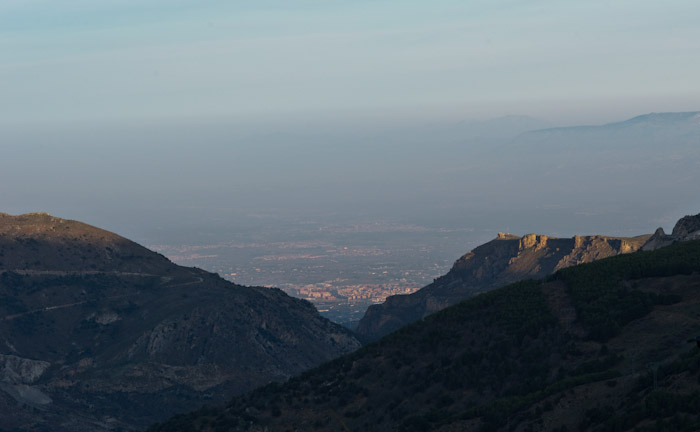 In case you wonder whether I took any pictures in Granada, the answer is: YES, of course! And they are here.