The week started with a half-marathon in Santa Pola, a beach town 20 km south of Alicante, and continued with various pleasant activities (of course there was also work but I did not photograph that).
Main
Two runners vie for position a few hundred metres from the finish line in Santa Pola: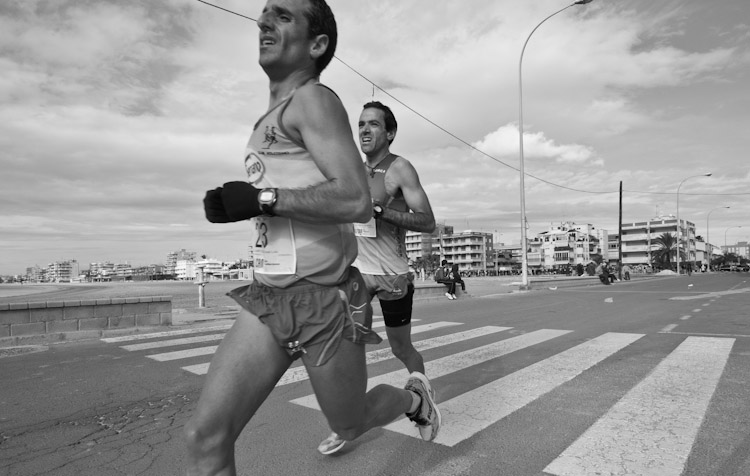 Alternates:
Alternate 1
This runner is in serious pain: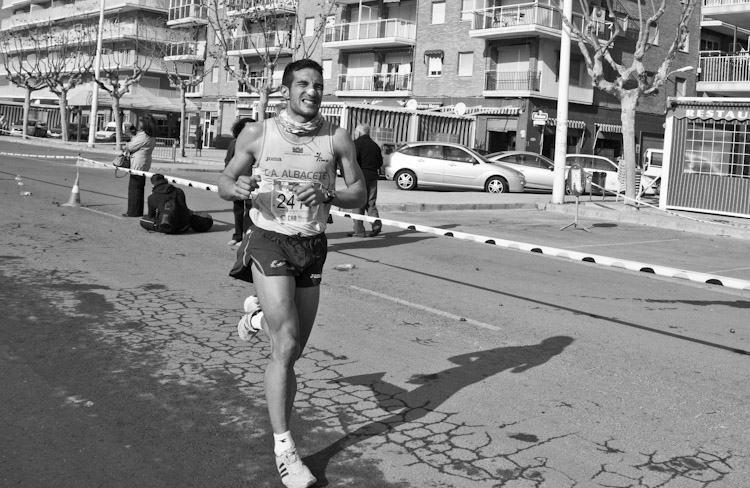 Alternate 2
Cute four-legged spectator: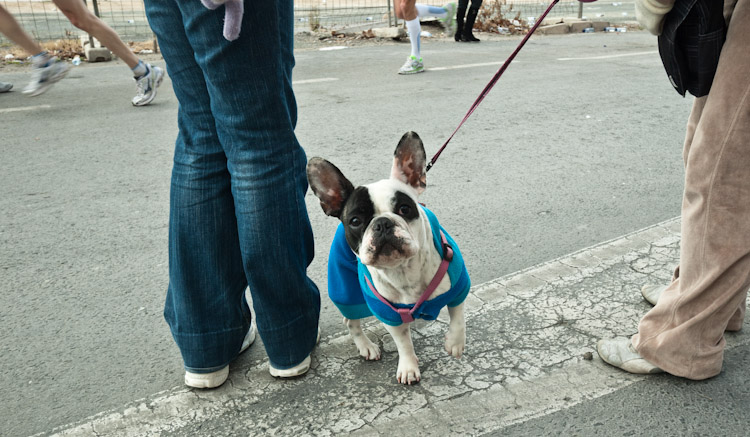 Alternate 3
With his human: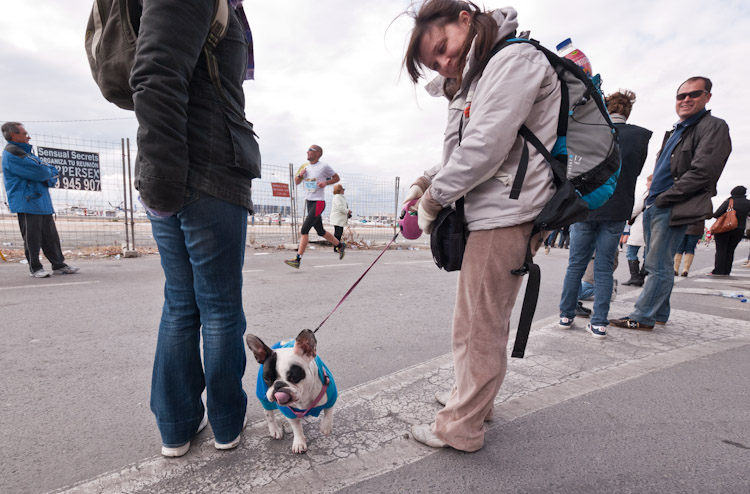 Alternate 4
Sunday night at the Game Café on Playa San Juan, live music by local amateur bands. This is my daughter's chemistry teacher, Mr. Henderson: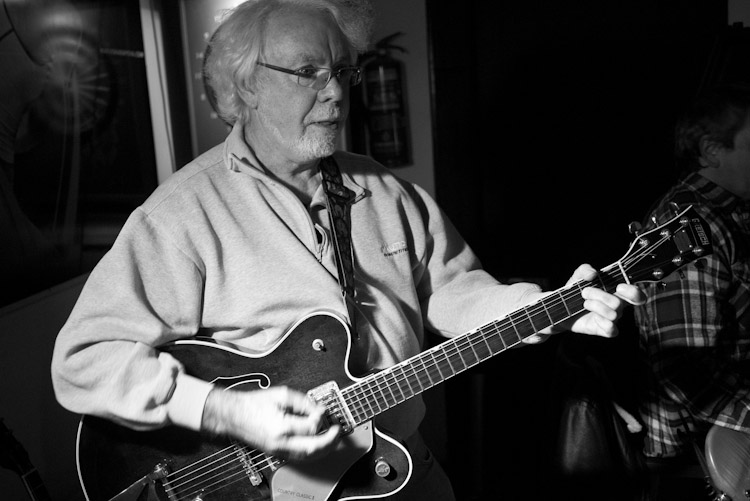 Alternate 5
Another band, with an attractive singer: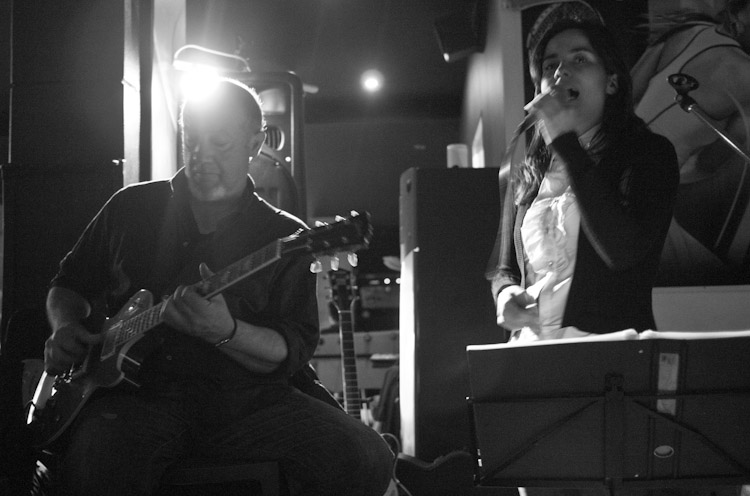 Alternate 6
People at the office know that I always have a camera with me. So one day a colleague came to my office to say that there was a very nice sky on view from her side of the building. And she was right: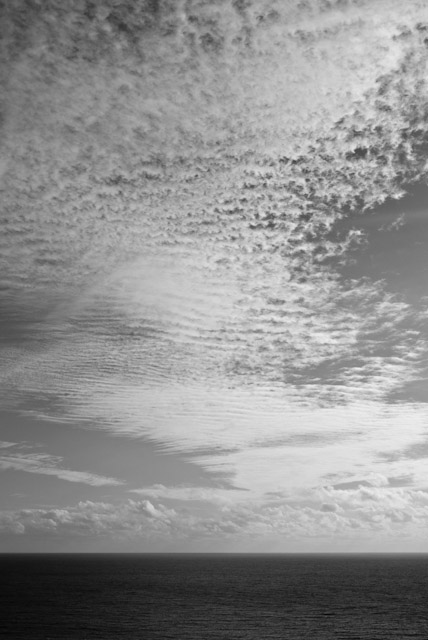 Alternate 7
Thursday night we had the monthly wine tasting at the office, this time a "duel" between wines from Spain's two main wine regions, Rioja and Ribera del Duero: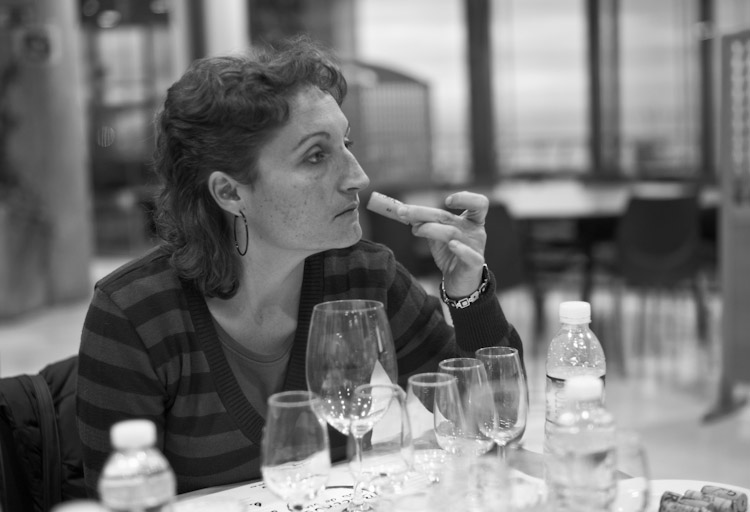 Alternate 8
Our tastings are not just fun, there is an element of learning and seriousness to them: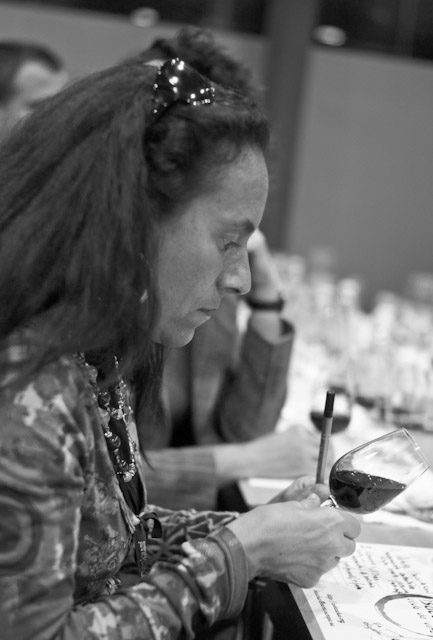 Alternate 9
Egle is Lithuanian and Ania is Polish. This was Ania's first tasting, while Egle is an experienced wino: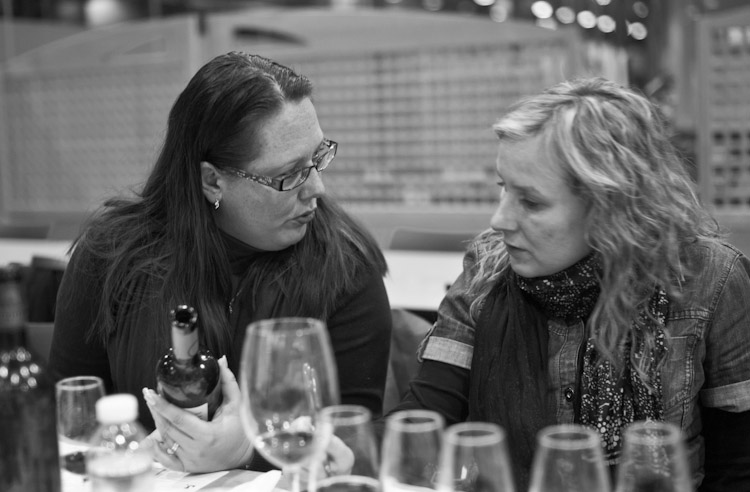 The last three pictures are all on Avenida Vicente Ramos near my home, taken while walking my dog.
Alternate 10
Another one bites the dust. The bar/restaurant business is always characterized by high turnover, and being in the midst of an economic crisis does not help. There are many bars in our neighbourhood, and most are thriving. For some reason this one did not: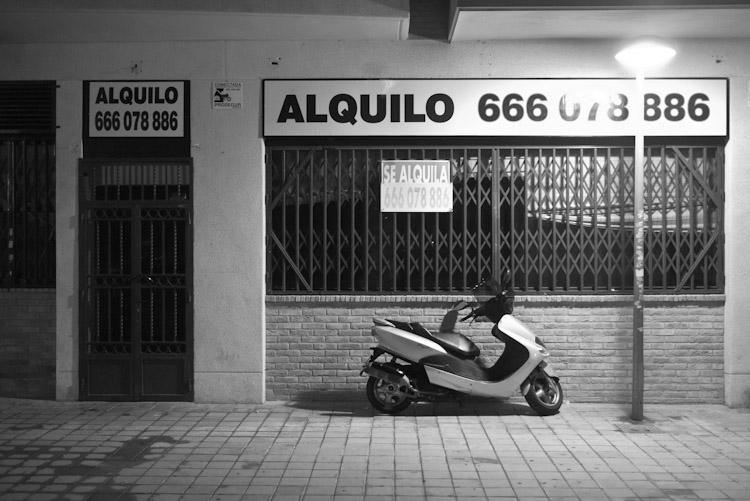 Alternate 11
Local butcher shop. I see customers there every time I walk by, so I am sure it will not suffer the fate of the neighbouring bar: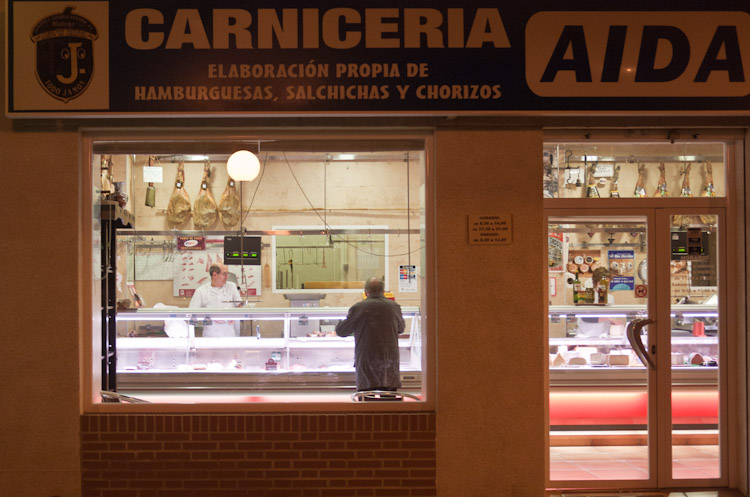 Alternate 12
Mother and son. The carrousel is a simple pleasure for the neighbourhood children: