A week with a few images from my bike rides, and a very nice lunch at the end.
41_1
On Sunday I cycled south to Elche and Santa Pola. Compared to my usual rides, this is an easy outing, even though it is around 80 km, since it is largely flat. The area south of Alicante is quite agricultural. Around Elche, the pomegranates are ready or almost ready: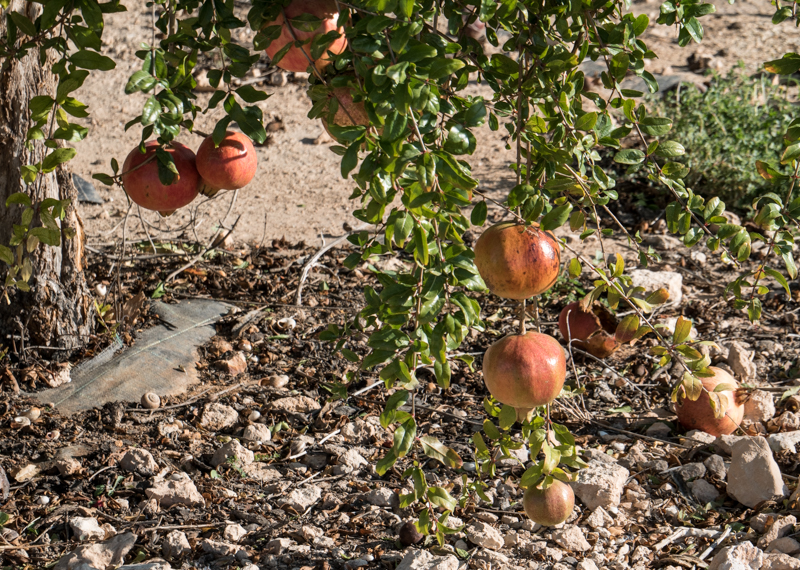 41_2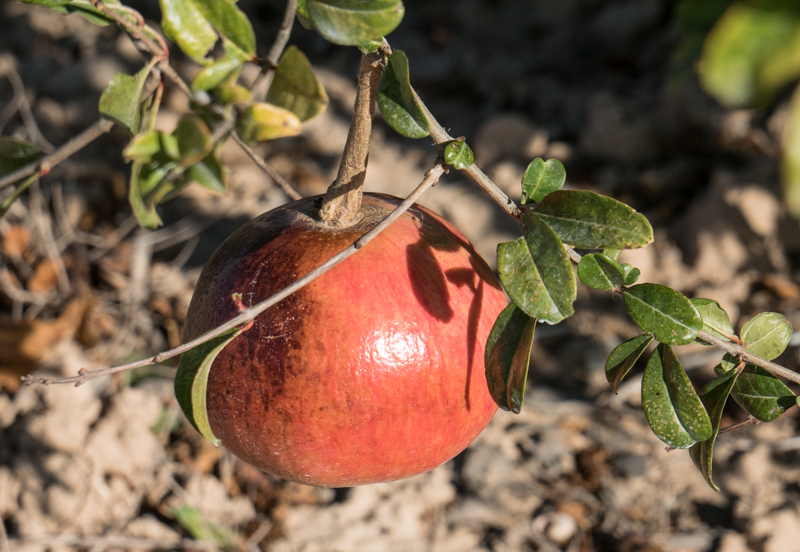 41_3
The beach in Santa Pola. Clearly, the tourist season is over (such as it was this year):

41_4
A little Messi in the sand: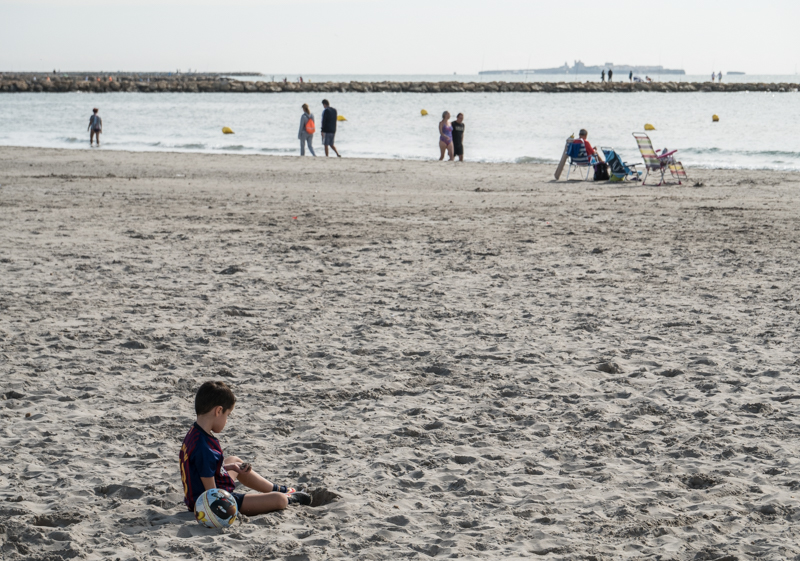 41_5
My favourite part of the ride, along the coastal road just north of Santa Pola. Rocky beaches, and Alicante in the distance: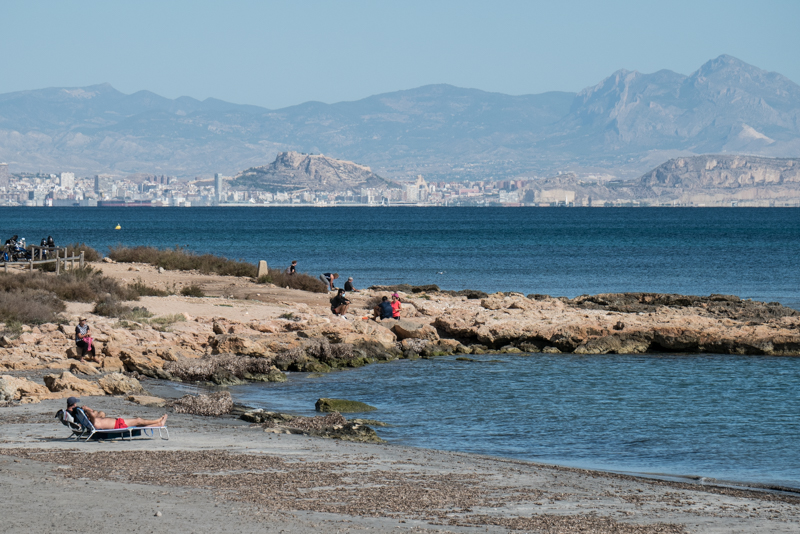 41_6
During the week, I continued to enjoy the sunrises during my rides, with ever-changing light and cloudscapes: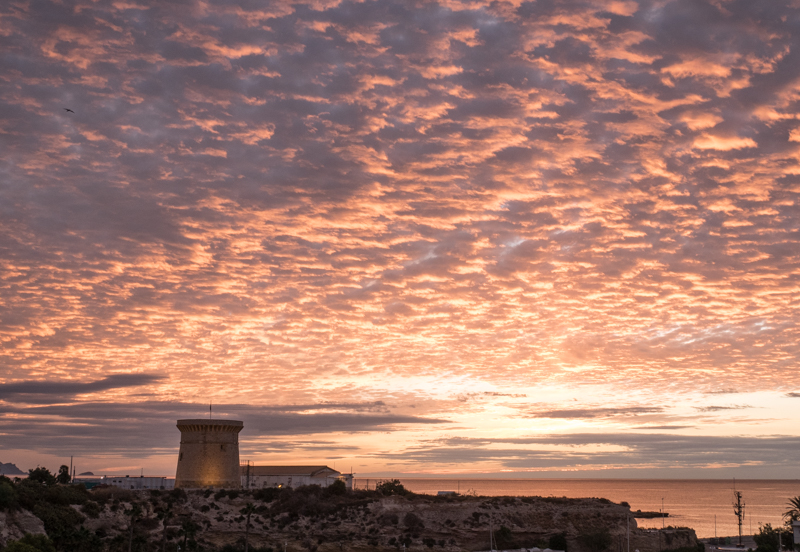 41_7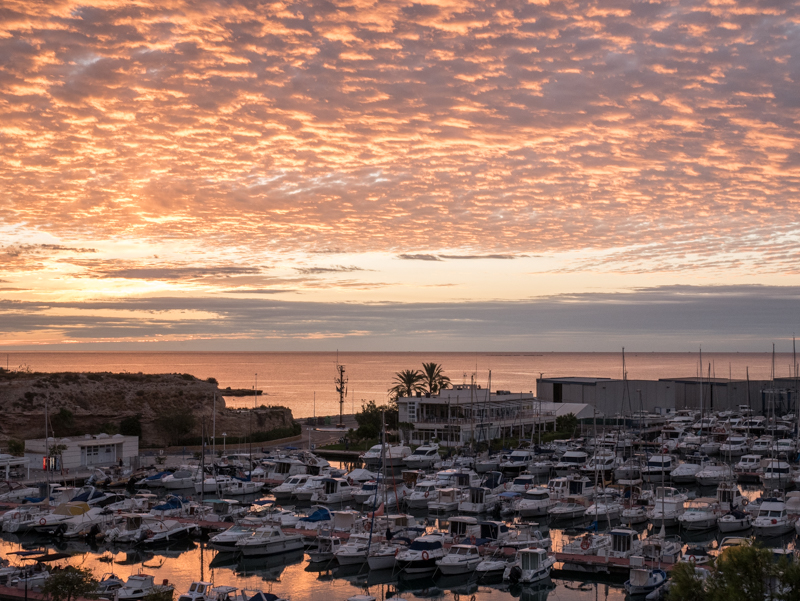 41_8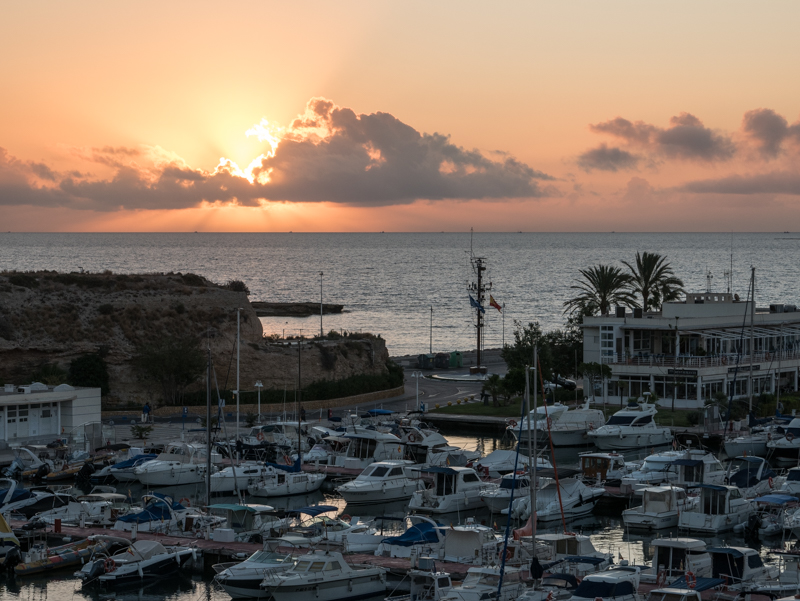 41_9
Friday would have been the start of the annual Moros y Cristianos festival in El Campello. This year, all such fiestas are cancelled. But the banners have still been hung from the tower in the harbour, as they are every year: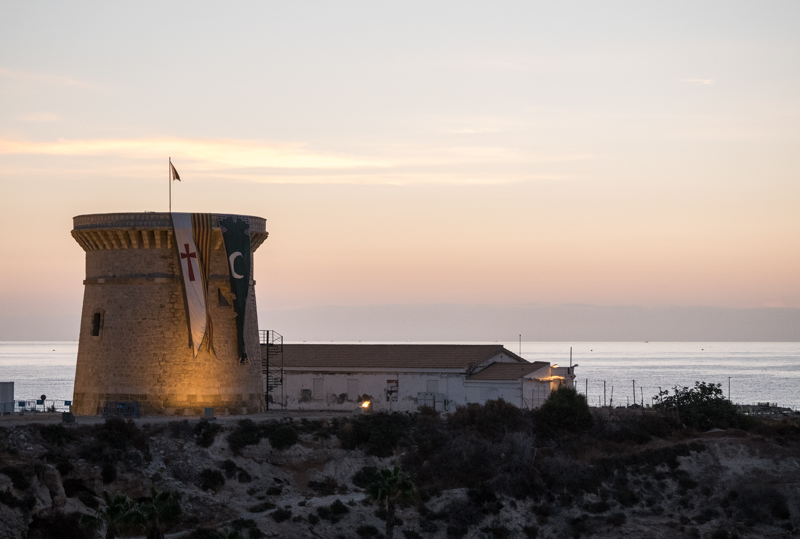 41_10
Saturday morning over Busot was quite cloudy: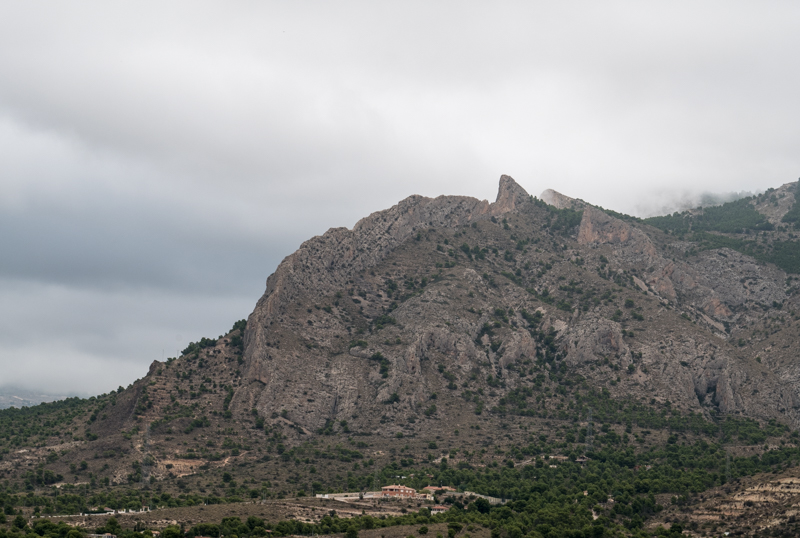 41_11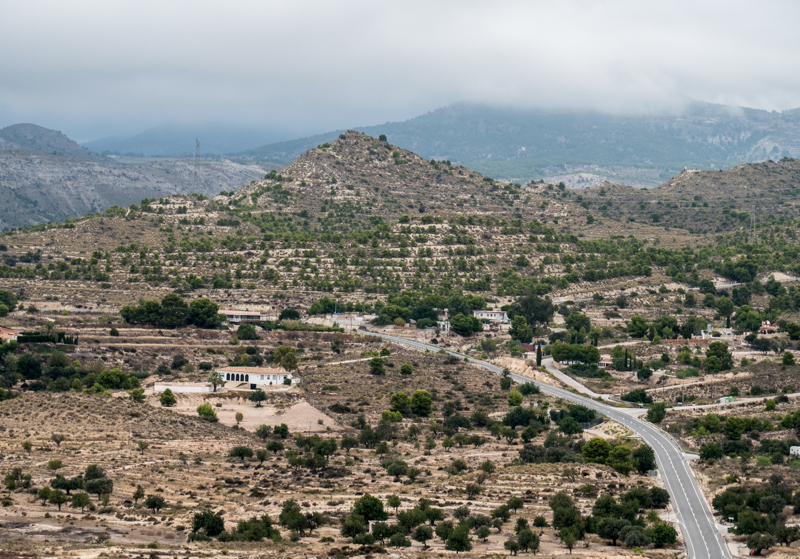 On Saturday afternoon, we went for lunch at a restaurant in the neighbourhood where we lived until 2018. It is a newly opened place called Ajo Negro (black garlic). We like it very much, it is a cut above the usual lunch menus, but only a few Euro more. The food looks good and is very tasty.
41_12
One of the starters, a croquette with meat inside: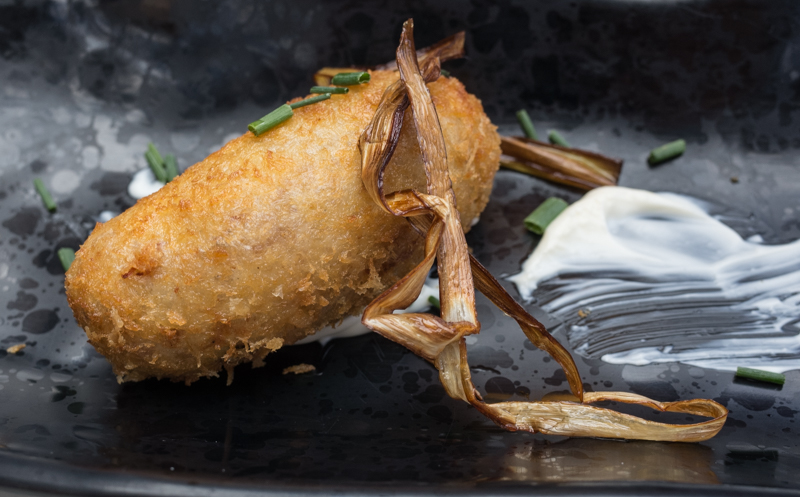 41_13
Another starter (there are four altogether), pulpo a la gallega (octopus), presented as a tapa: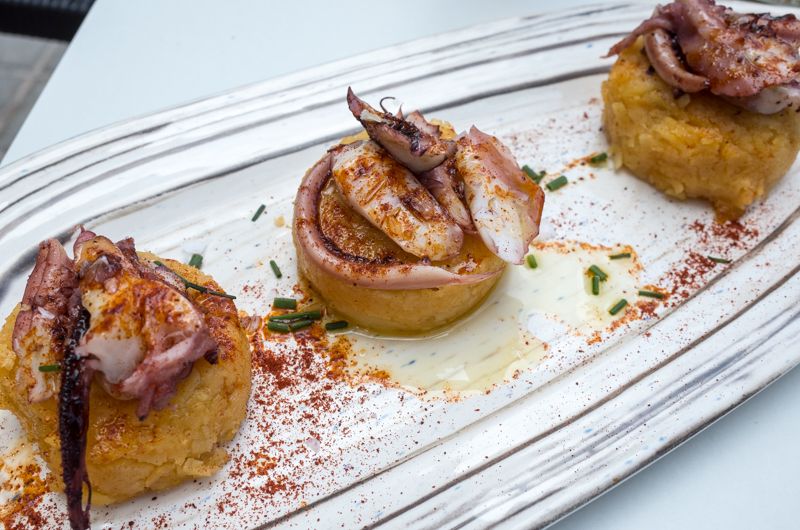 41_14
My main dish, codillo (pork knuckle with mushroom sauce):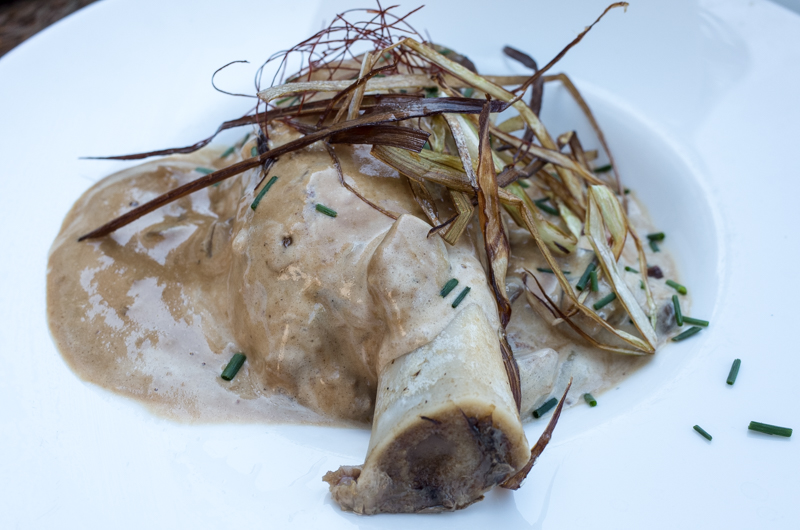 41_15
And homemade flan for dessert. Being virtuous, I only order coffee to finish the meal, knowing fully well that I will end up finishing most of my wife's dessert: