The third week of October was quiet. My sister and brother-in-law were still visiting from Poland, and we just enjoyed the mild Alicante autumn.
Main
My wife walking at the water's edge on Playa San Juan: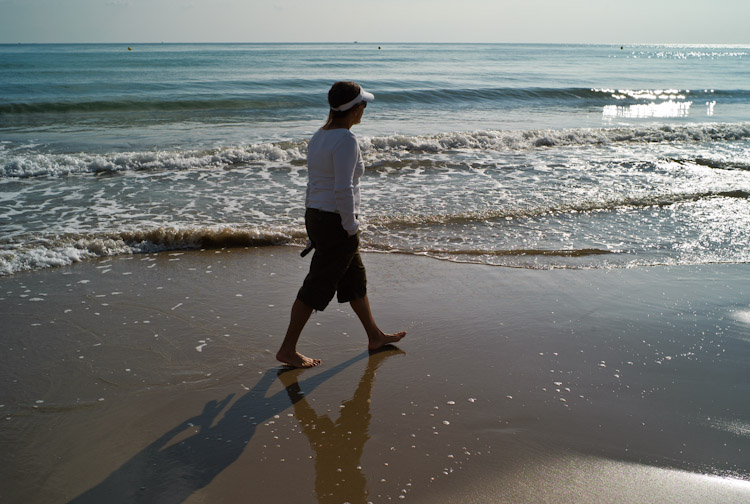 Alternates:
Alternate 1
Every time my sister comes, she makes pierogi for us. Cheeta looks on, hoping for accidents: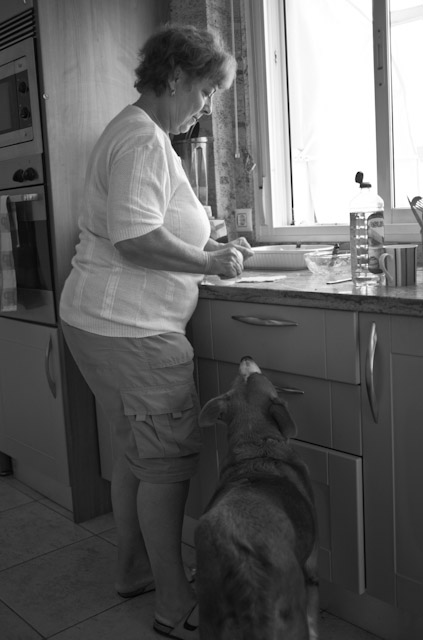 Alternate 2
Kneeding the dough: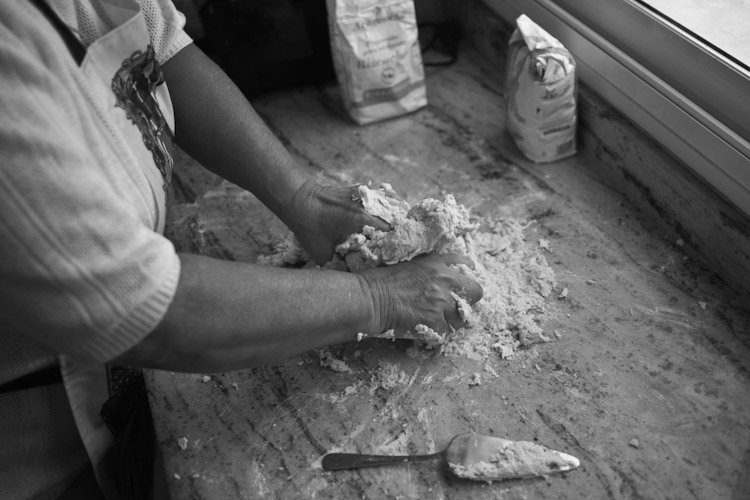 Alternate 3
The pierogi are formed using a special tool, filled with potato mash, farmer's cheese or sauerkraut, and folded: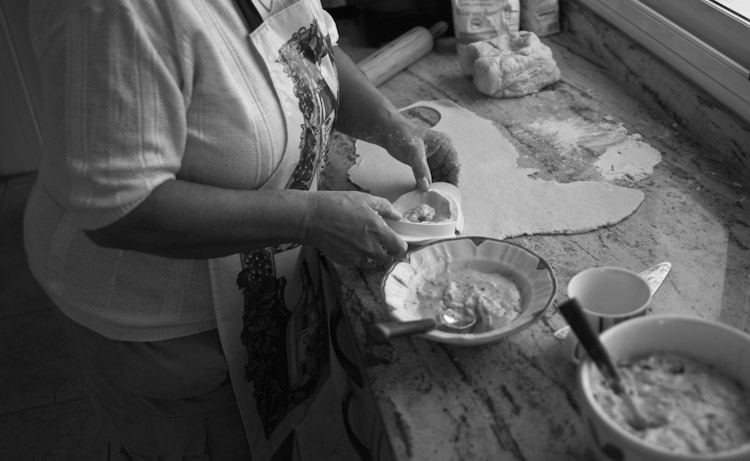 Alternate 4
Since my daughter is vegan, she gets a separate batch set aside: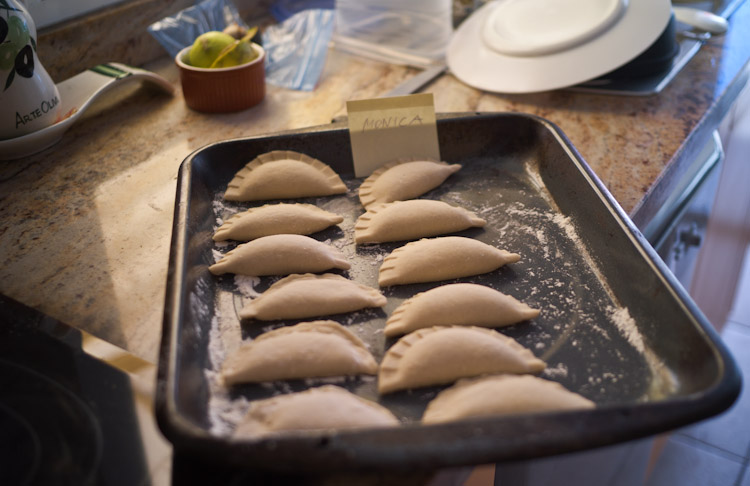 Alternate 5
The pierogi are boiled for a few minutes and are then edible, although they are even better if you fry them on the pan with some chopped onion: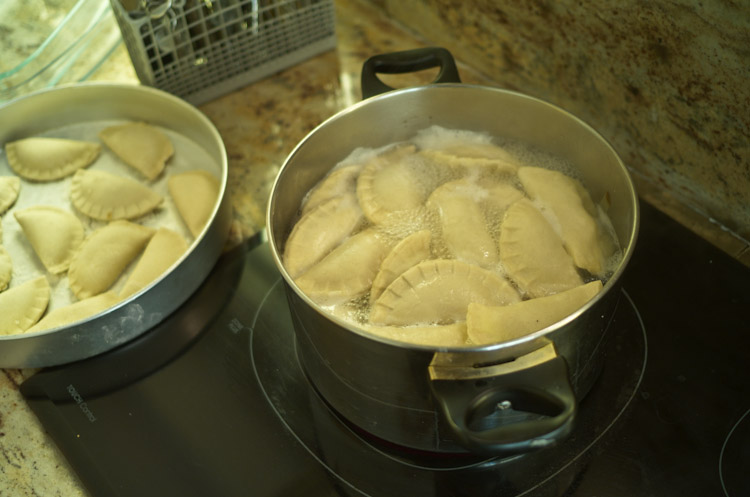 Alternate 6
Another evening, my daughter at our neighbourhood tapas place Lizarran. They accommodate her eating habits with a plate of roasted vegetables: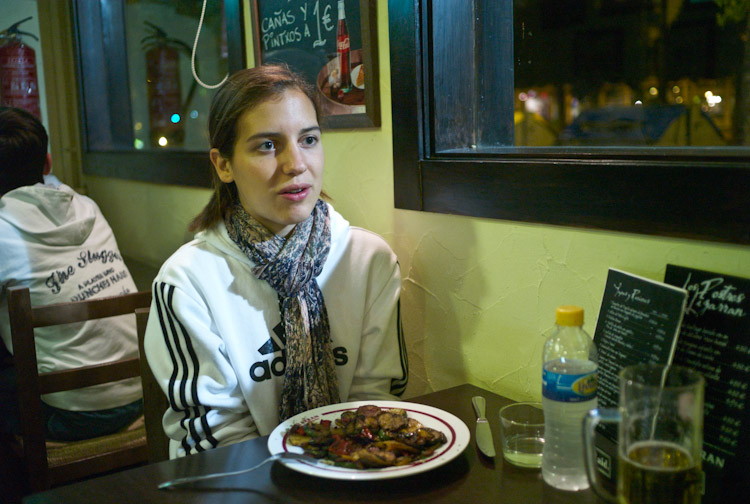 Alternate 7
My sister and brother-in-law grooming Cheeta: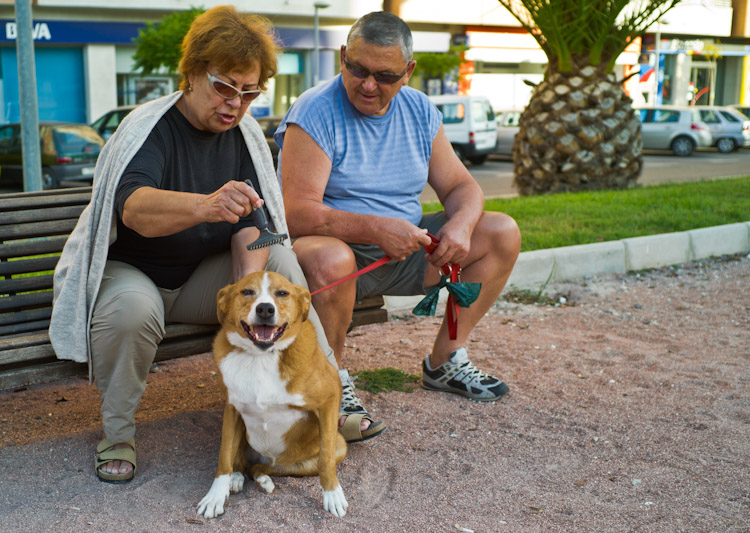 Alternate 8
When walking my dog, I sometimes meet this man with a very playful German shepherd: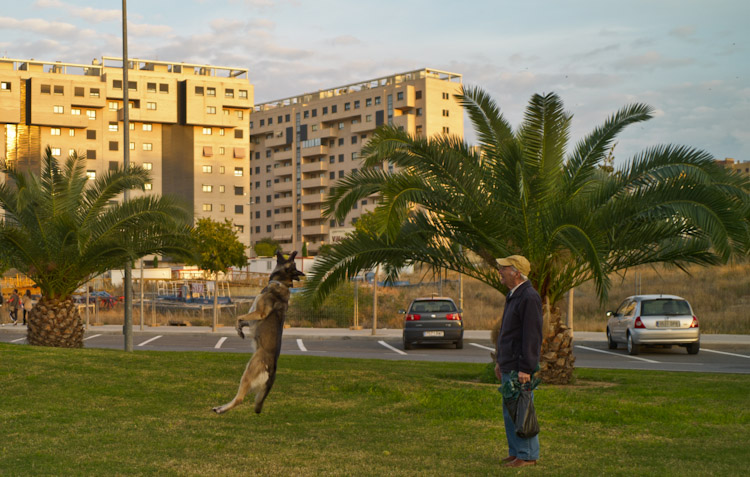 Alternate 9
Just outside our urbanización, a couple either celebrated a not particularly round anniversary or mourned the end of a relationship–who knows?