This was the first week of December, and so the start of the Christmas season and of the winter, such as it is.
49_1
On Sunday I cycled to Jijona to have a look at their very impressive nativity scene, set in a natural rocky landscape just outside the town:

49_2
Usually there are lots of people thronging around the display on a sunny Sunday, but I was there early, and people here like to sleep in on weekends; so I had the place to myself and could photograph the life-size statues in peace: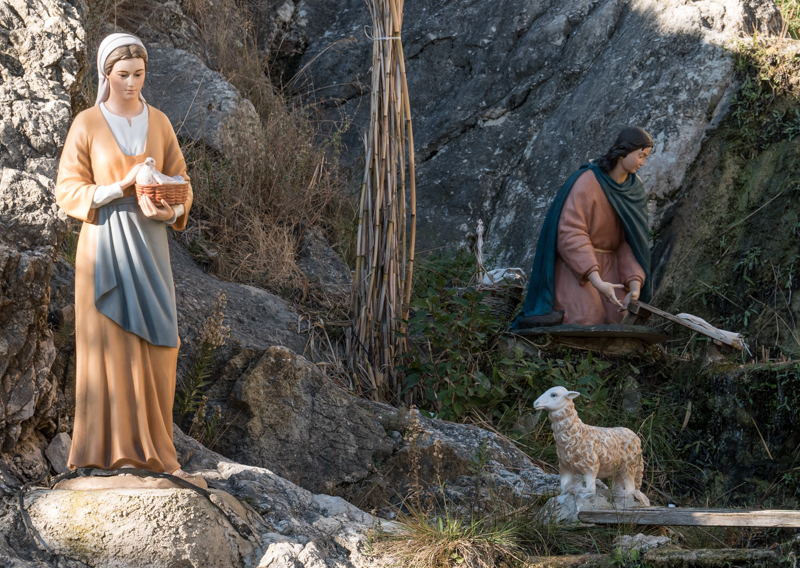 49_3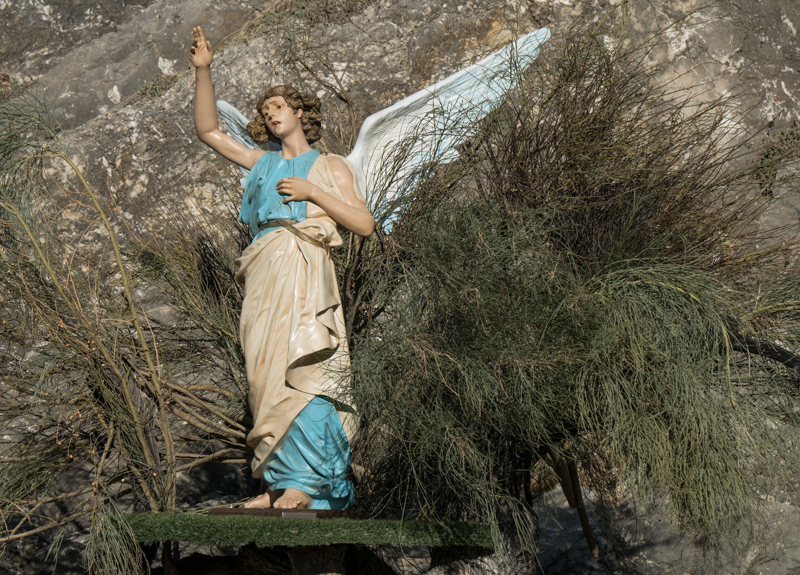 49_4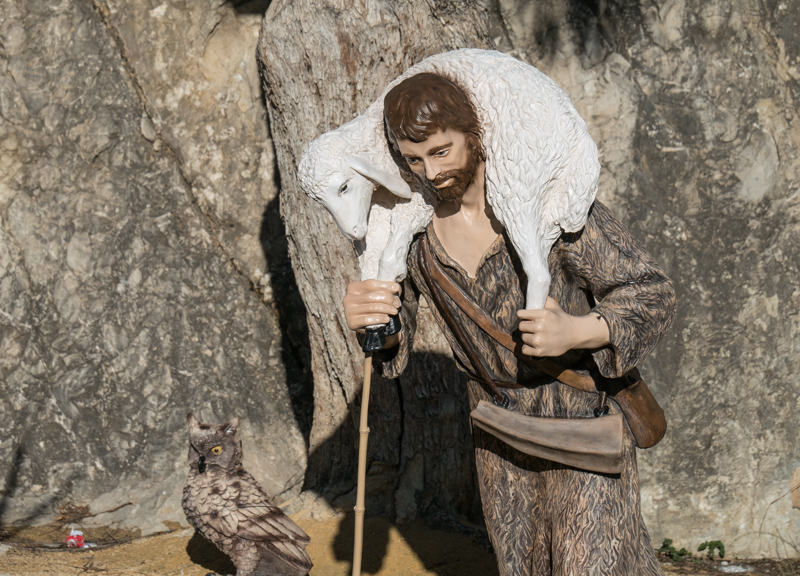 49_5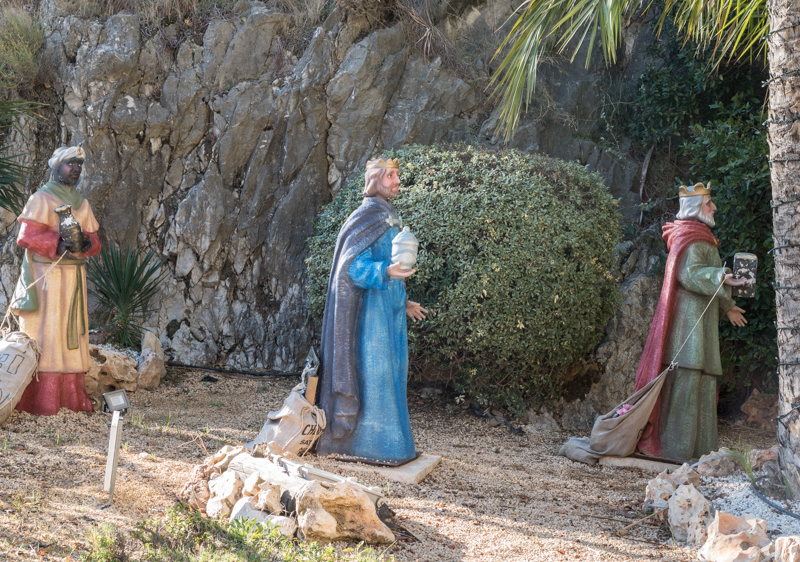 49_6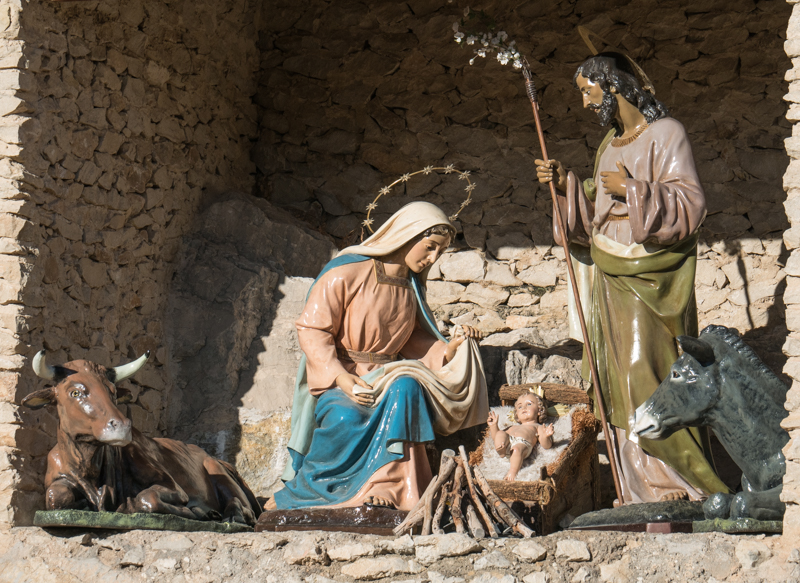 In the afternoon, I went to the centre of Alicante to have a look around. I had read in the local paper about a huge nativity scene in front of the city hall–and the controversy surrounding the cost of the display and especially the fee paid to Guinness to have it examined for inclusion in the book of records. Especially that last bit (13,000 EUR or so) many people consider a total waste.
49_7
Admittedly, the statues were impressive: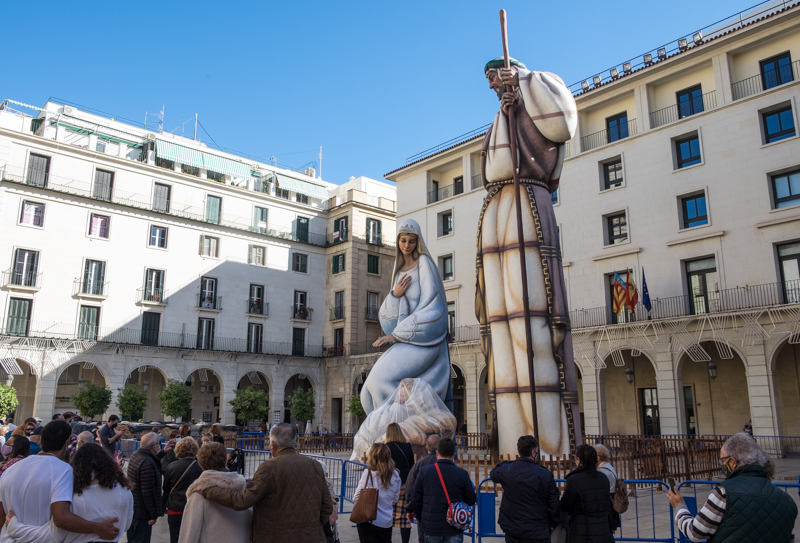 49_8
Baby Jesus had been delivered only that morning, and he was still wrapped: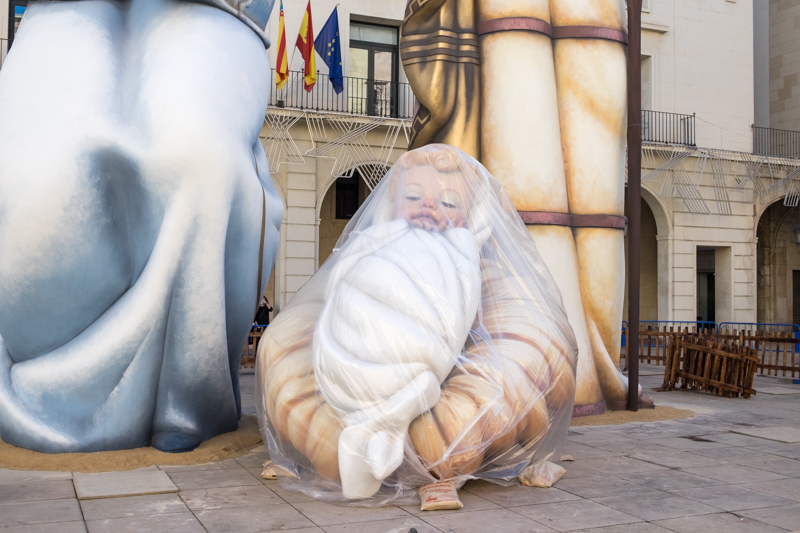 I resolved to come back later in the week, at night, to see the scene illuminated, and went for a walk in the surrounding streets.
49_9
Urban fauna I: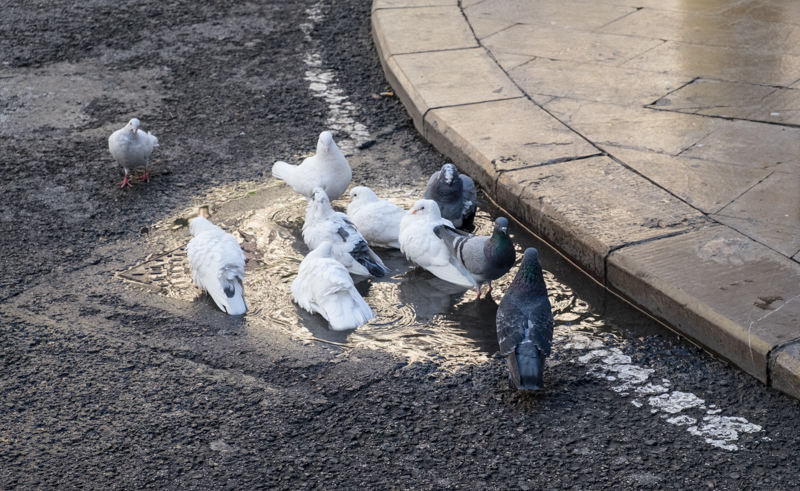 49_10
Urban fauna II: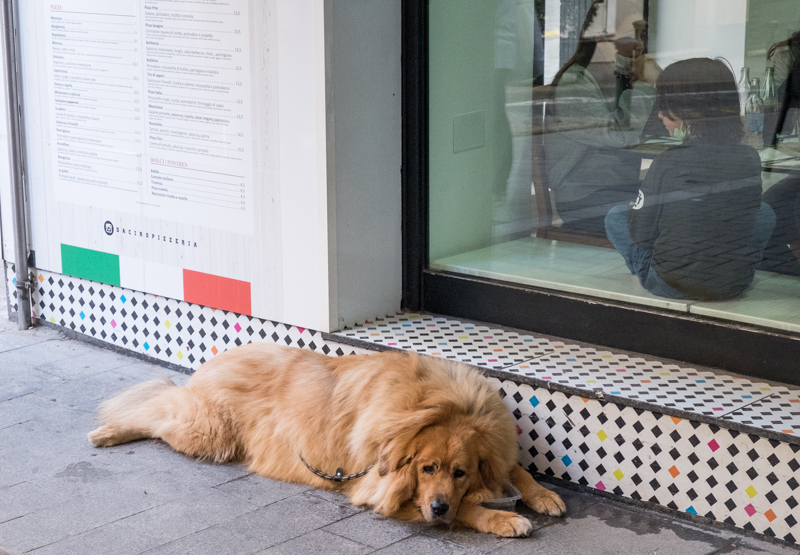 49_11
On the last day of November, I unwrapped the advent candle I had bought in Denmark earlier in November. It is a very Danish tradition which I had forgotten about–except that a Danish colleague had asked me to bring her one, and so I bought one for myself as well. Each day in December you burn down one day, so on November 30th, you have to burn down the top part to get to 1:

49_12
On Wednesday and Thursday morning we had rain, lots of it, as sometimes happens here (albeit not very often). So Thursday morning, I drove by the beach on my way to work to have a look: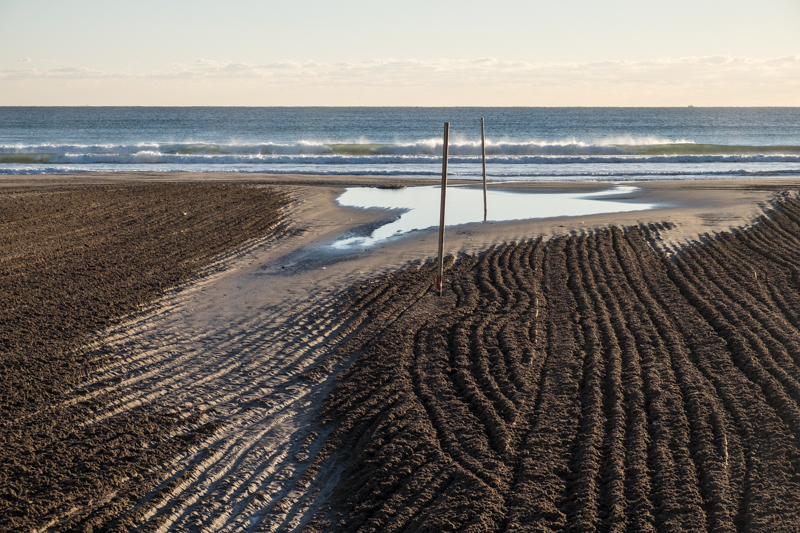 49_13
Things were calm now, although there was some wind blowing in. I enjoyed the morning light: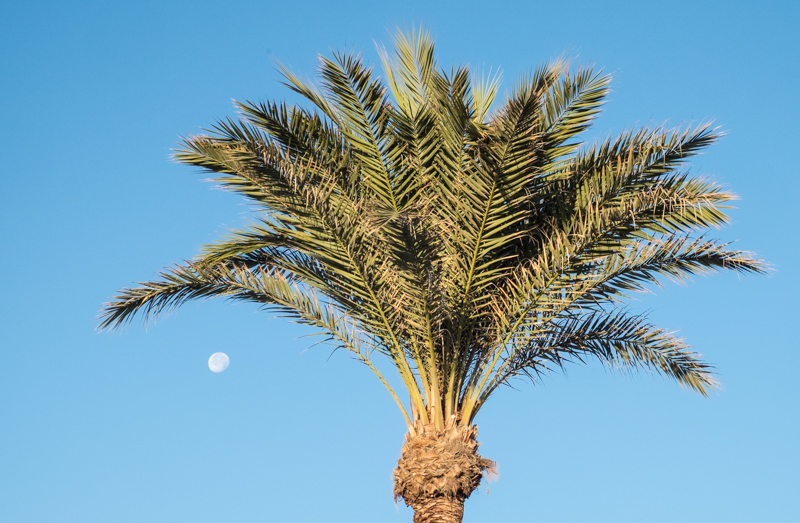 49_14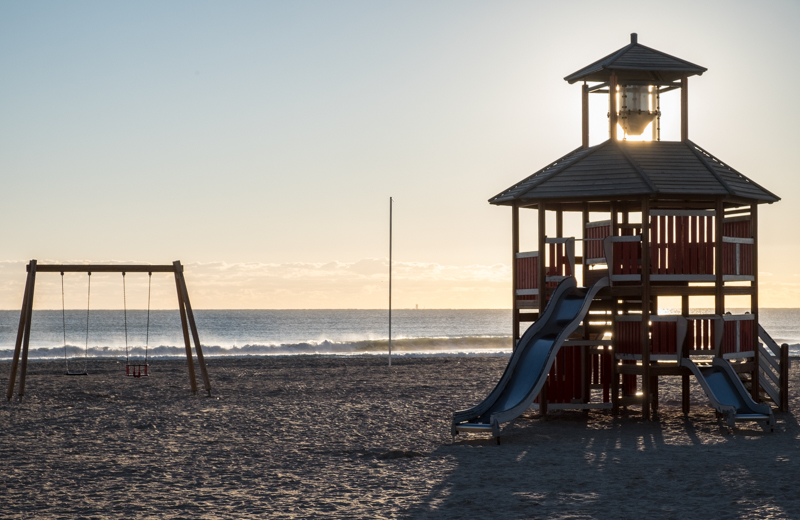 49_15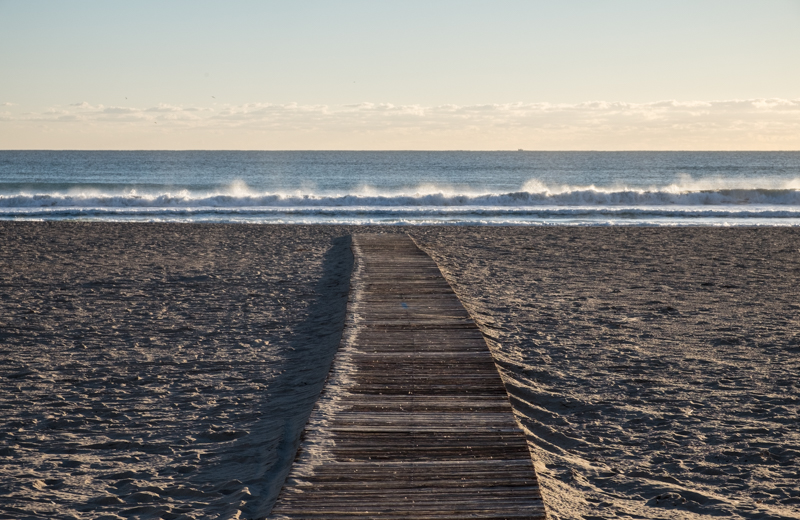 49_16
After I took the previous picture, a cute dog appeared on the scene. His fur was perfect for a contre-jour photo: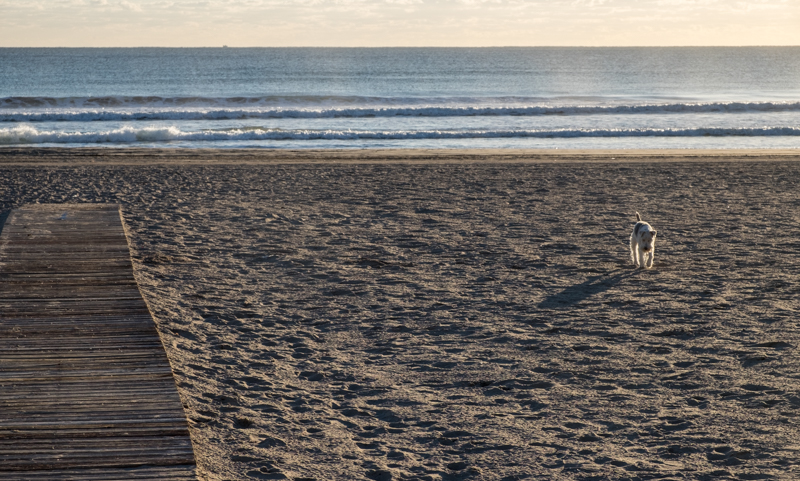 49_17
On Friday, I continued my little project of photographing my co-workers with their masks. The lovely Eri from Greece likes my photography and is always happy to pose for me: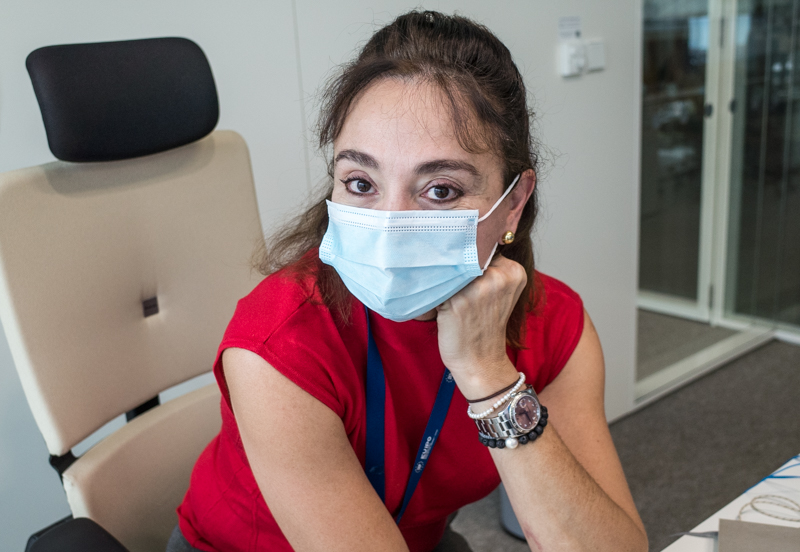 49_18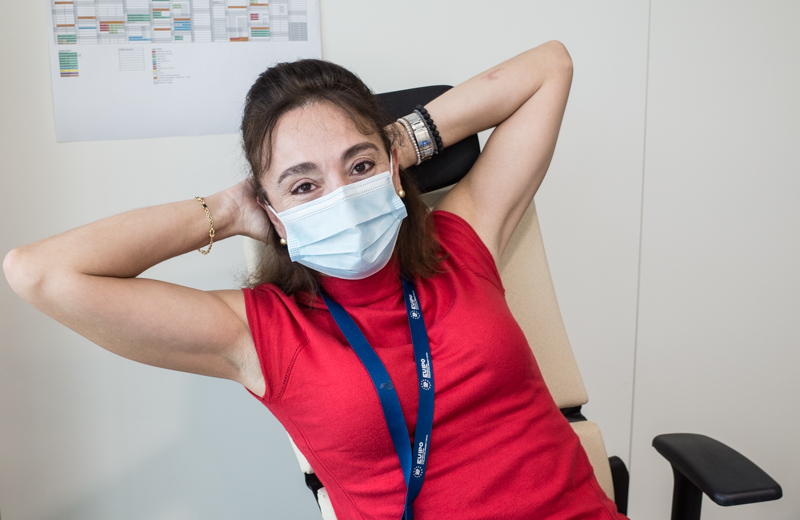 49_19
On Saturday morning, I walked to the bakery for the morning baguette, taking a detour past the beach. This is my street, ending at the shore of the Mediterranean: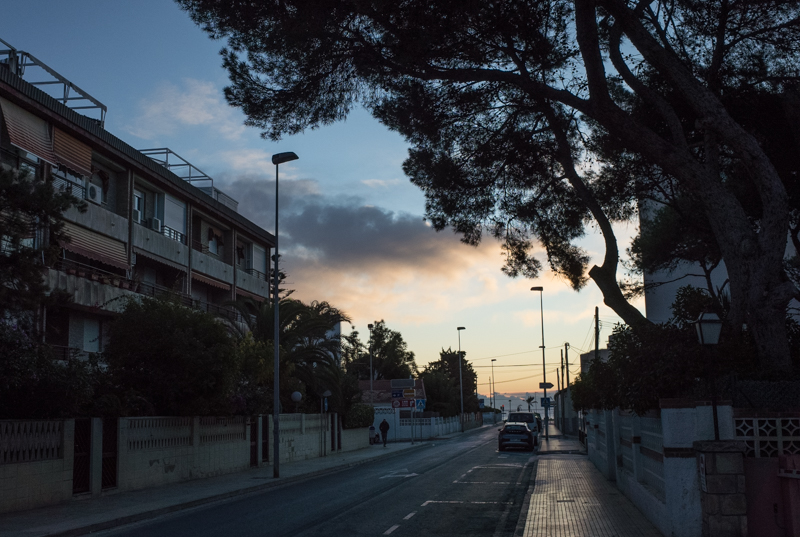 49_20
It was a lovely sunrise: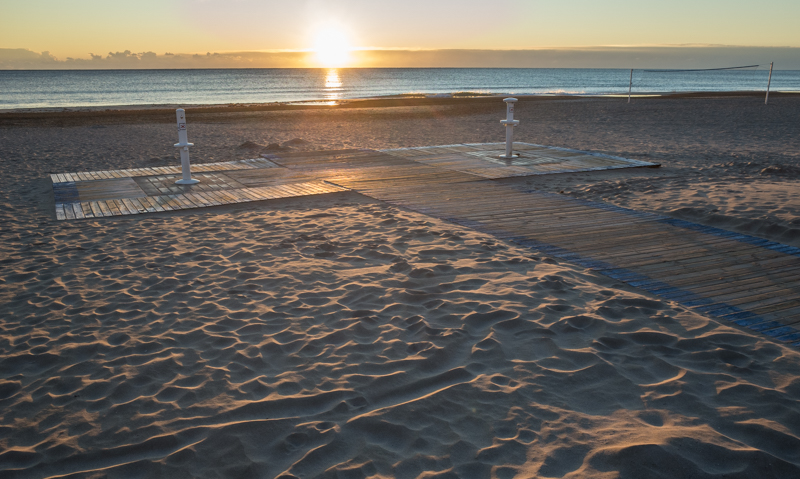 49_21
But as often happens, the more interesting images are obtained by looking at the things illuminated by the rising sun: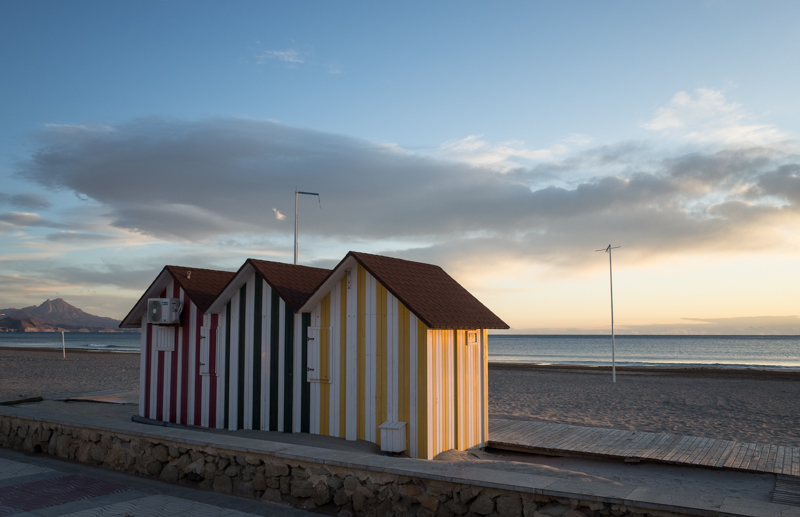 49_22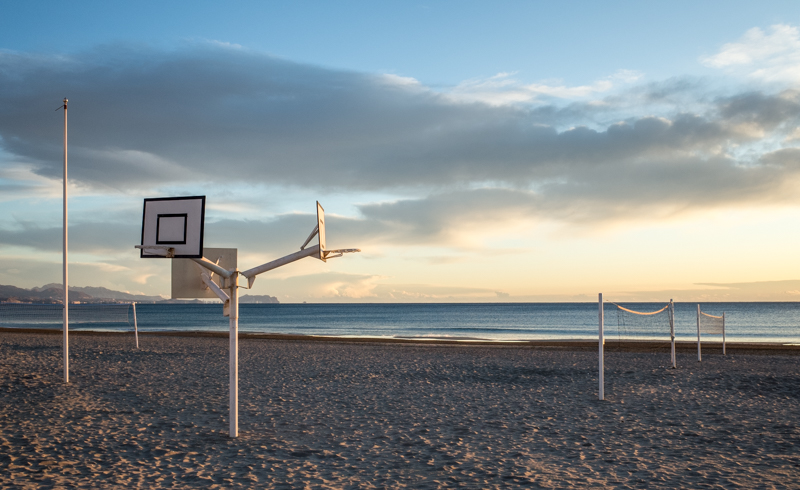 49_23