Sunday and Monday of week 10 I visited my son who is a student at the University of Bath. For those unfamiliar with this particular part of England, it is one of the most beautiful corners of the world. I have put up a full Bath gallery here, but please take a look at the weekly pictures first.
Main
While walking around Bath on Sunday afternoon, we came across this street performer. He was at the end of his gig, so we did not catch any of that, except the ending, when he was announcing that he was available for parties, especially hen parties. The gentleman on the left clearly does not approve of the performer's hairdo: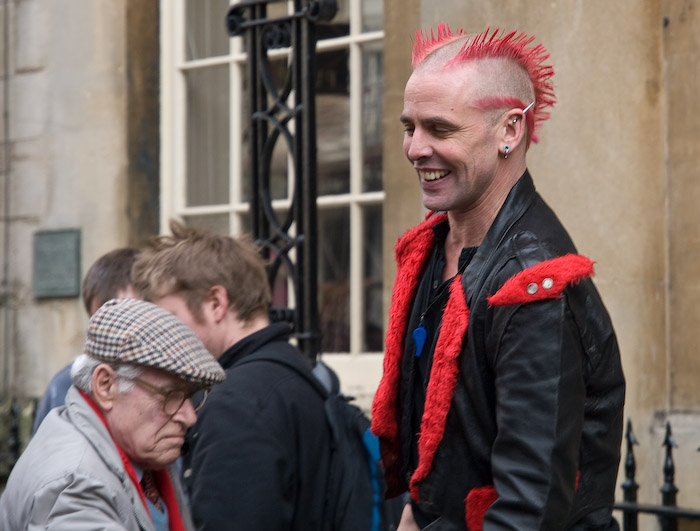 The alternates:
Alternate 1
Later, we spent a couple of hours in a pub, watching Liverpool beat Bolton: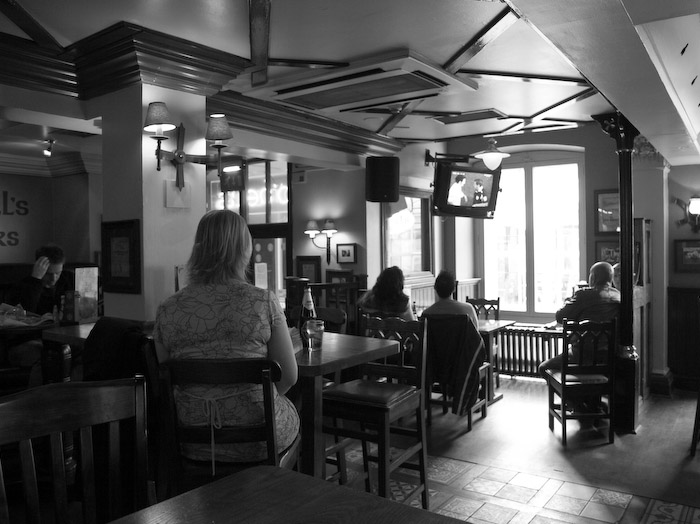 On Monday morning we took the train to London and spent the day there.
Alternate 2
Just outside Regent's Park is the Park Crescent, one of London's wealthiest areas. The gypsies offering to "wash" car windows have discovered it too: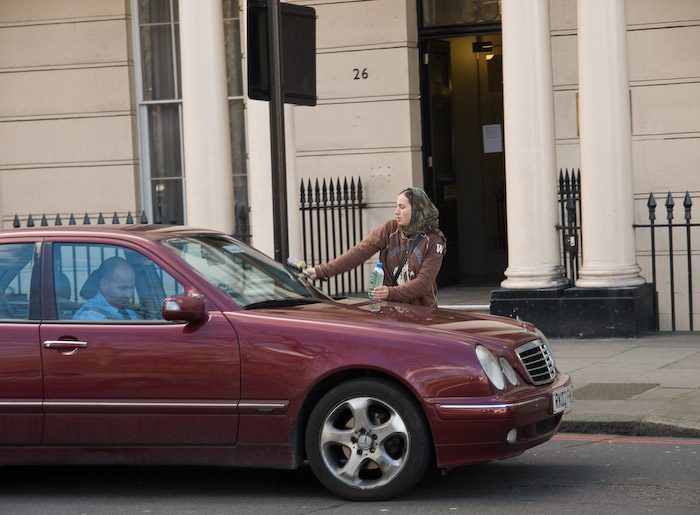 Alternate 3
London payphone. The prostitutes advertising in this way is a long London tradition, now slowly disappearing as fewer people use payphones: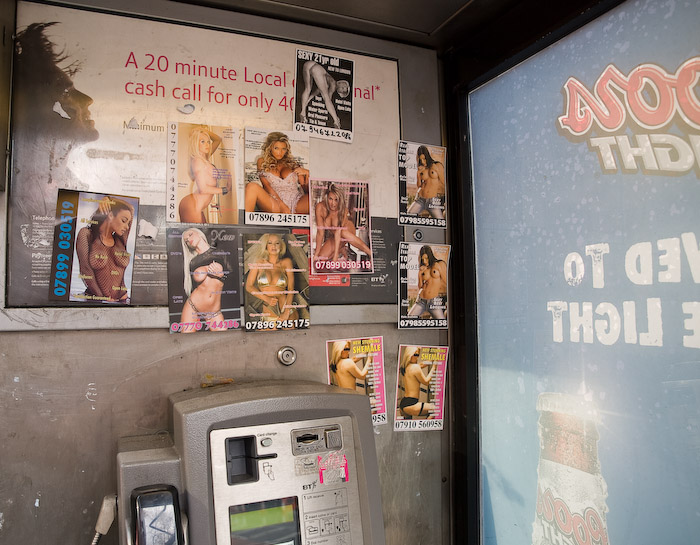 The last five images are from Covent Garden, where we spent an hour or so just enjoying the musicians who always perform there while drinking coffee. These musicians can really play, and can best be described as high-end buskers, with humourous and gently aggressive tactics designed to entice people to buy their CD.
Alternate 4
I saw this violinist in the same spot a couple of years ago: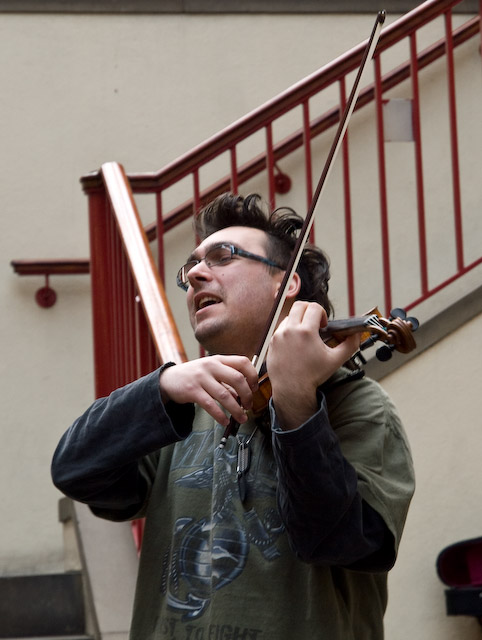 Alternate 5
This guy plays a mean violin and is also a pretty good opera singer: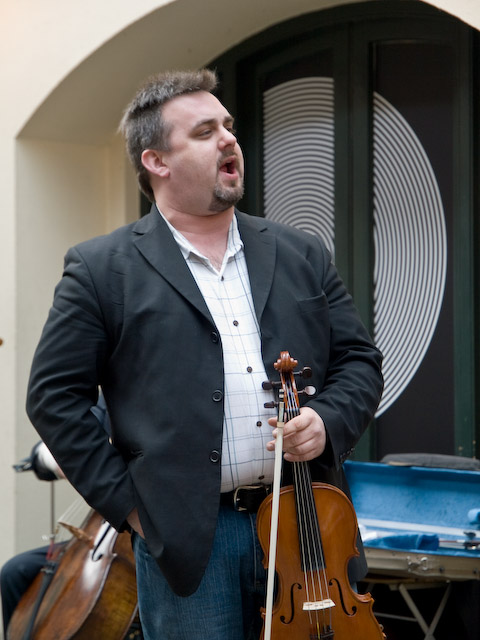 Alternate 6
This girl was clearly enjoying the music: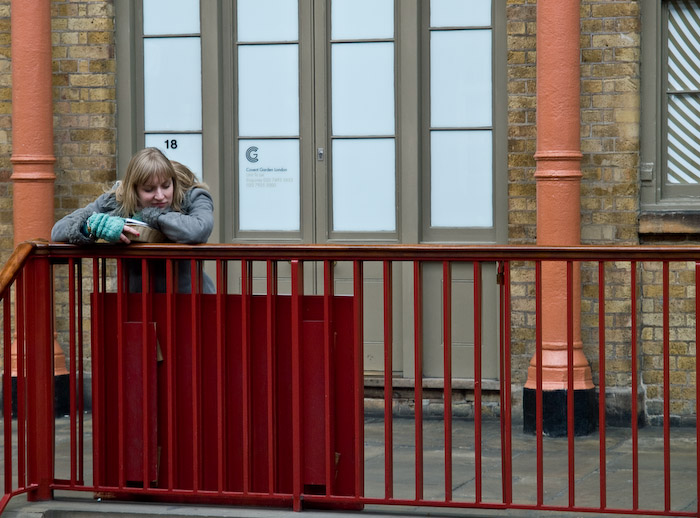 Alternate 7
The musicians sometimes get close to the audience. This woman was quite happy to go along with the show: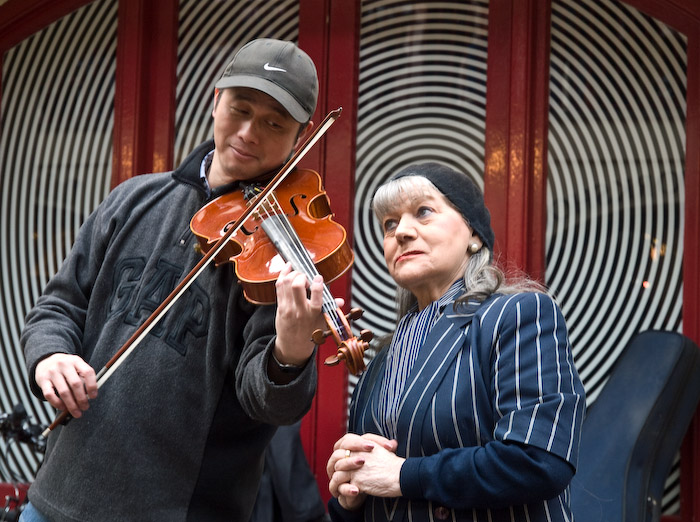 Alternate 8
…while this one was a bit uncertain: