The week started with an event called Alabici–a word play on the name of our city in the local valenciano language, Alacant, and the phrase "a la bici", i.e. "on the bike". In other words, the city had organized a mass bicycle ride through the centre of town. The route was a leisurely 10 km ride, making it possible for people of all ages and abilities to participate. The weather was not looking promising, but about 10.000 people participated nonetheless.
Main
Ready for action: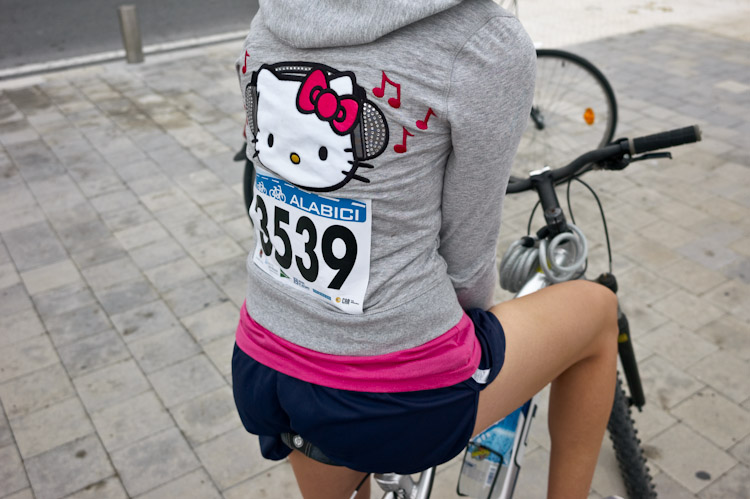 Alternates:
Alternate 1
Getting ready for the ride:

Alternate 2
The big crowd: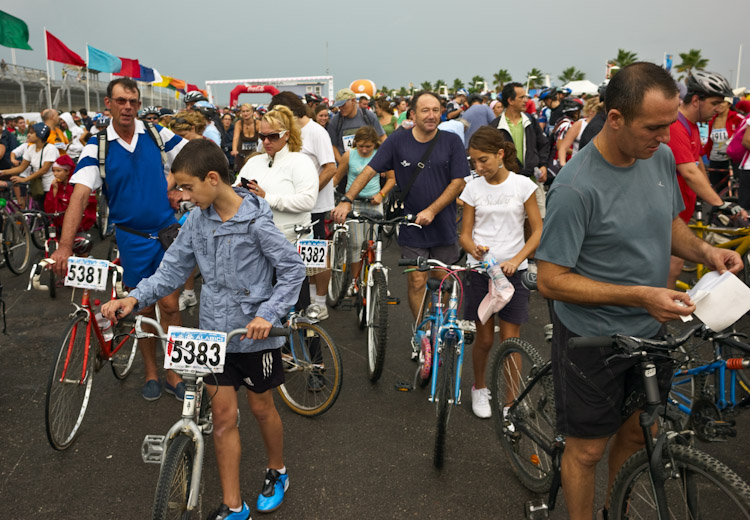 Alternate 3
After the ride, dad's help is needed to carry the gear:

Alternate 4
The promised rain did materialize during the ride, but people were prepared (or, like me, they did not care):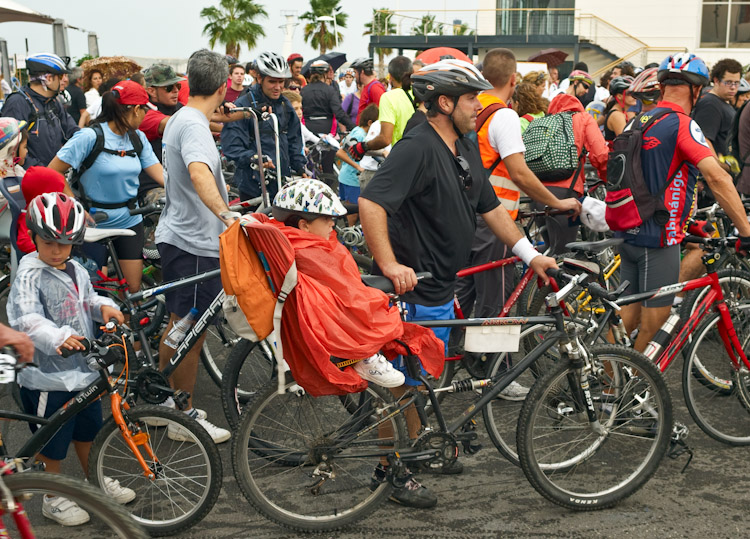 Later in the week, we got a couple more rainy days.
Alternate 5
The area near my house is usually filled with children and parents. But not today: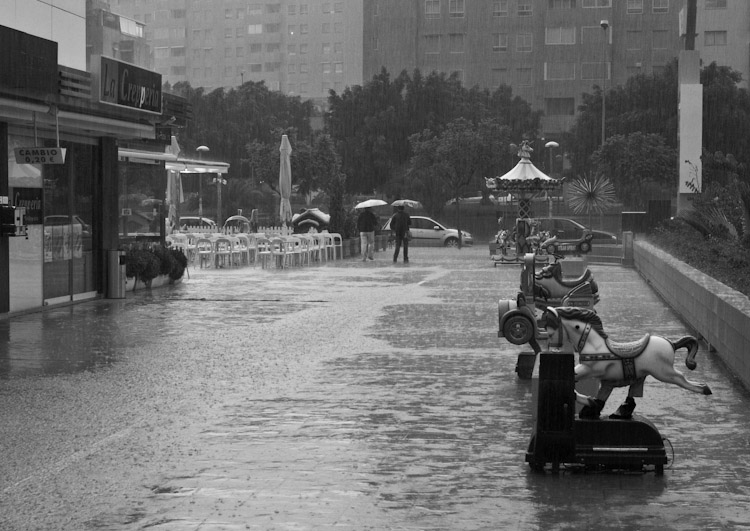 Alternate 6
Río Seco actually had some water in it, a rare occurrence: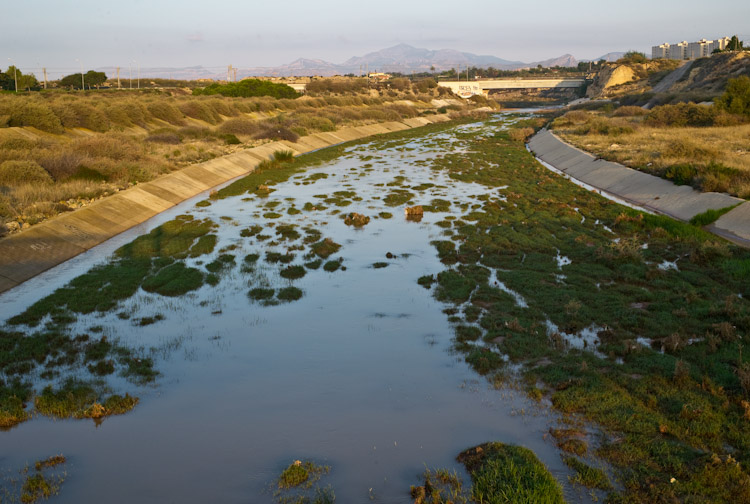 But then the good weather returned, and I was able to resume my normal activities, including the daily cycling.
Alternate 7
Sunrise on Muchavista beach: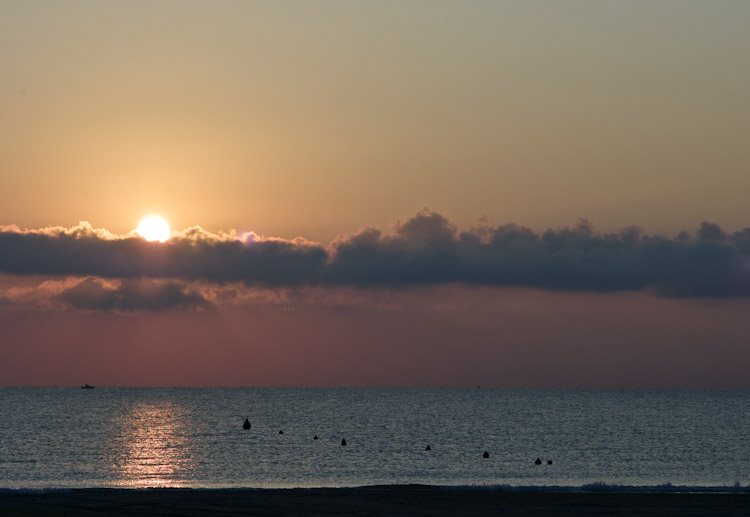 Alternate 8
Even though the weather is still warm, the locals do not go in the water after 1st October, so the beaches are almost deserted, especially early in the morning: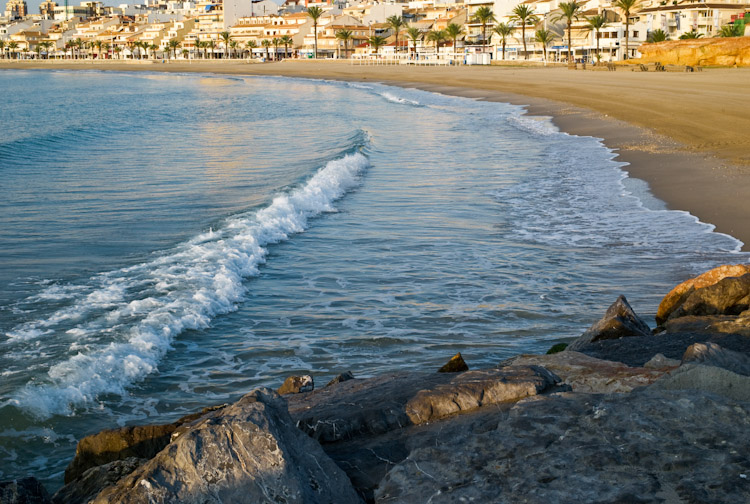 Alternate 9
Soaking up the rays in El Campello harbour: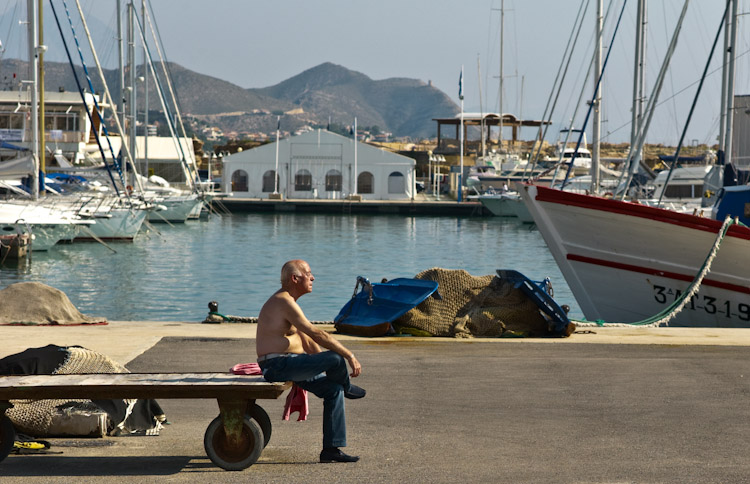 Alternate 10
Cleaning up after the storms: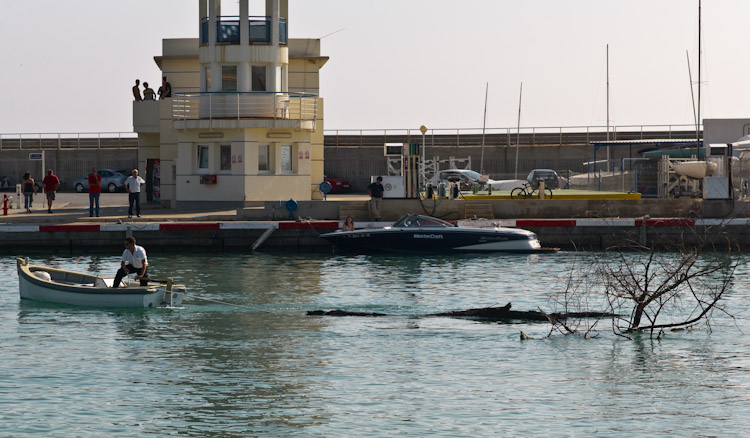 Alternate 11
The cats in El Campello harbour have a good life: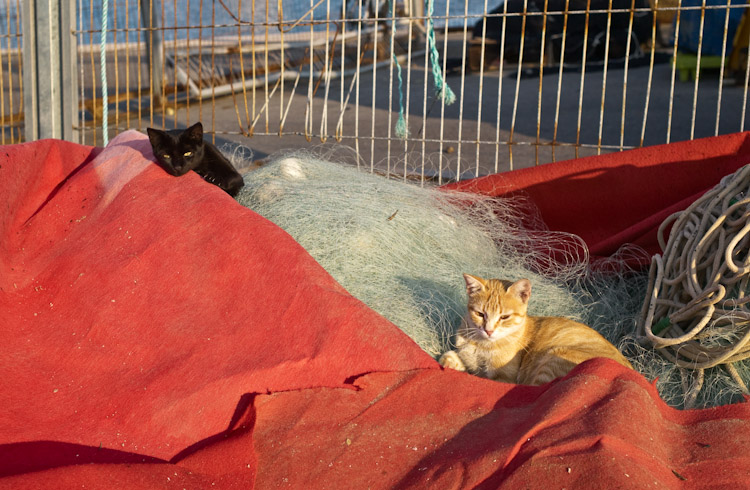 Alternate 12
On Tuesday night, we had our monthly wine tasting at the office: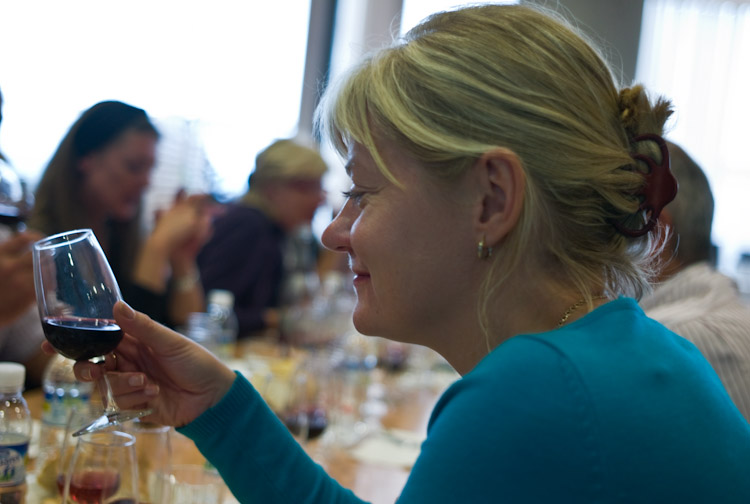 The remaining five images are from an exhibition of sculptures by the sculptor Ripollés. The are quite striking, and the esplanade along Puerta del Mar provides an ideal setting.
Alternate 13
Man: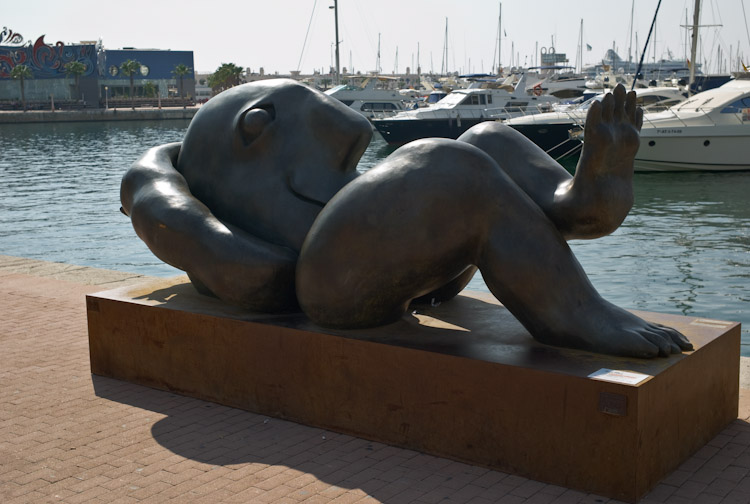 Alternate 14
Toes: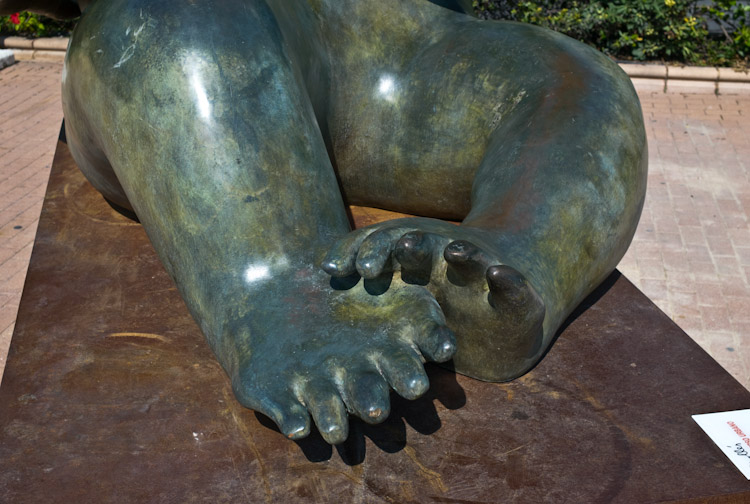 Alternate 15
Overall view: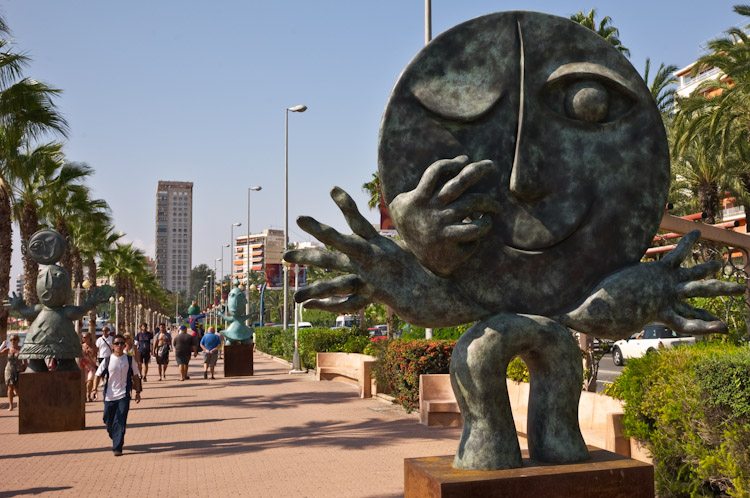 Alternate 16
Woman and women: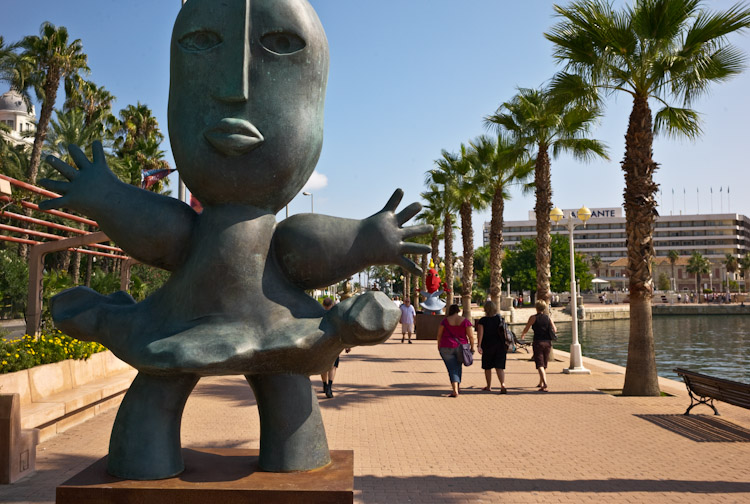 Alternate 17
Runner and runner: