Another week of work and cycling, but also a very nice meal at Moments, one of my very favourite restaurants.
6_1
I continued to be fascinated by the blooming almond trees: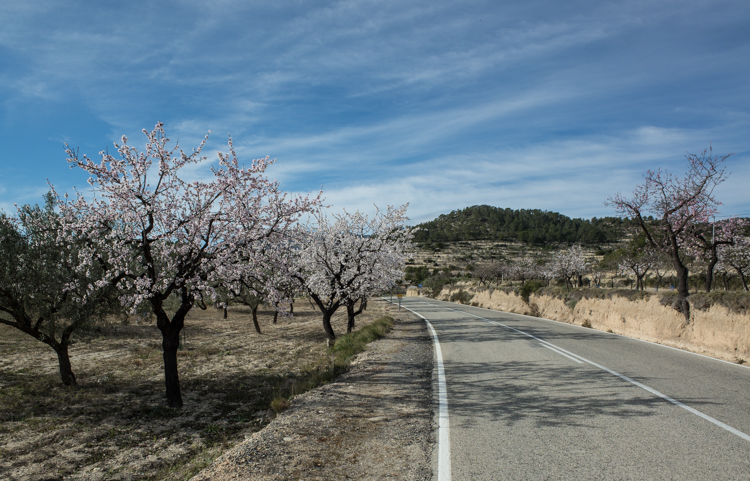 6_2
Rest stop in Relleu: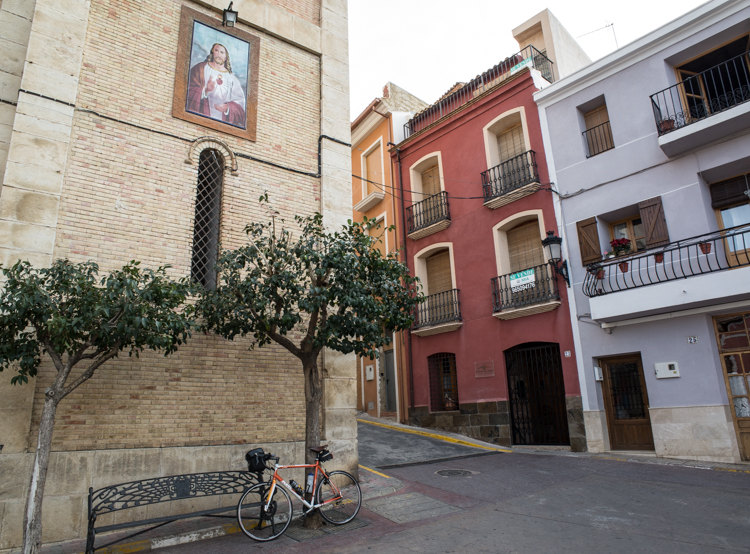 6_3
Relleu street: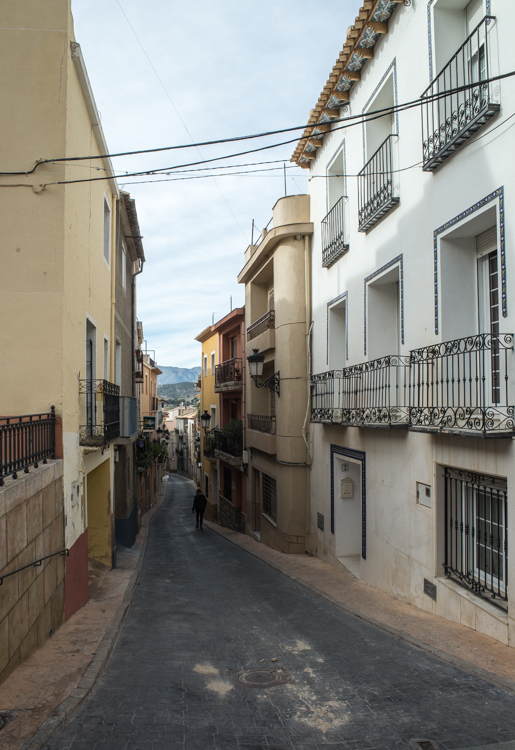 6_4
I have recently taken an interest in urban decay. It takes many forms. In our part of Spain, one common sight are abandoned construction projects, victims of the financial crisis. One such development is in the town of Orxeta, on one of my usual cycling routes. This week I stopped and took some pictures: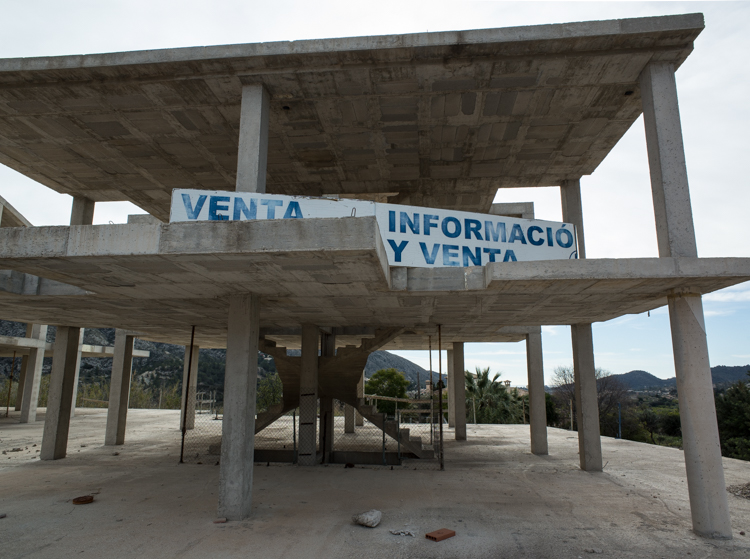 6_5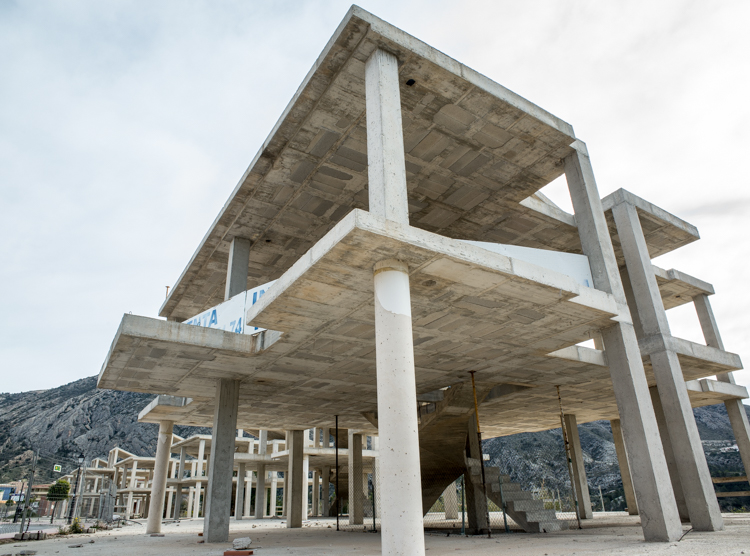 6_6
I think this stairway leads to what was supposed to be an underground car park for the subdivision: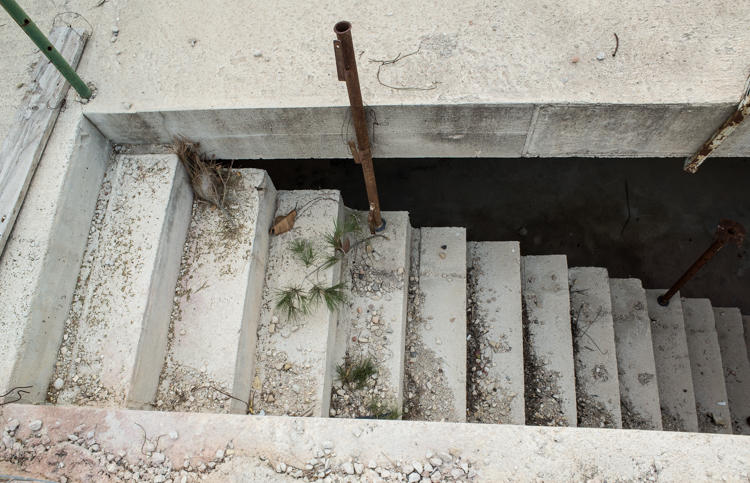 When I cycle, photography is secondary to the training. But one Sunday afternoon, I drove to Busot to take a walk around the town and photograph some of the spots which had caught my eye.
6_7
Lemon tree and landscape: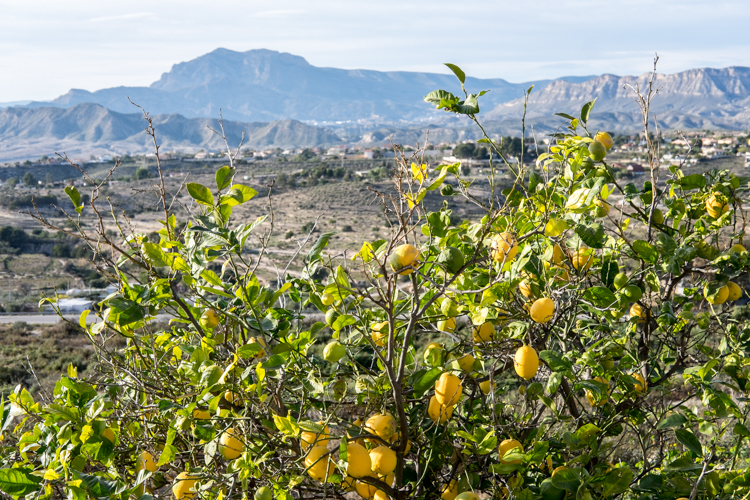 6_8
Overall view of the town: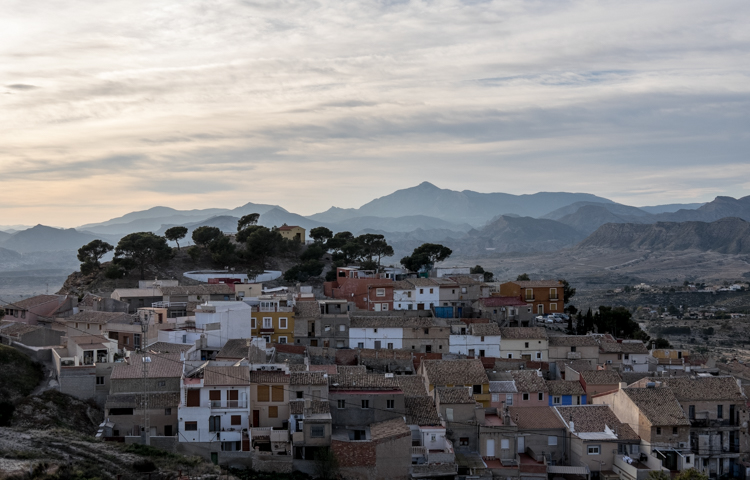 6_9
View of the cemetery. As is often the case, Busot's cemetery is on one of the highest spots of the town: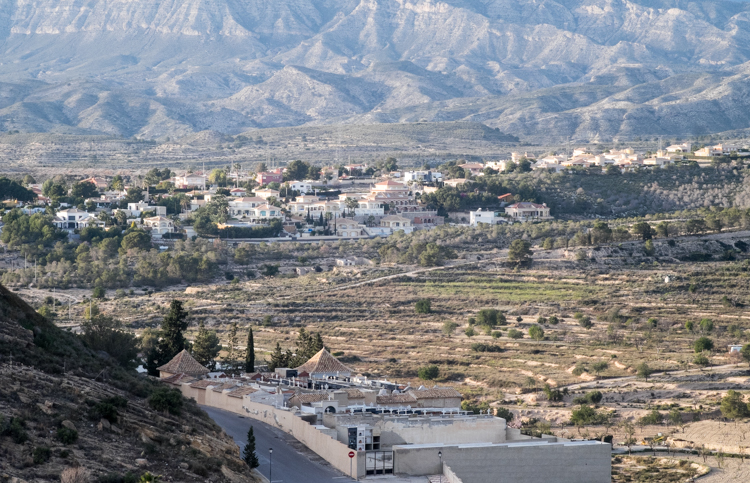 6_10
Cemetery wall: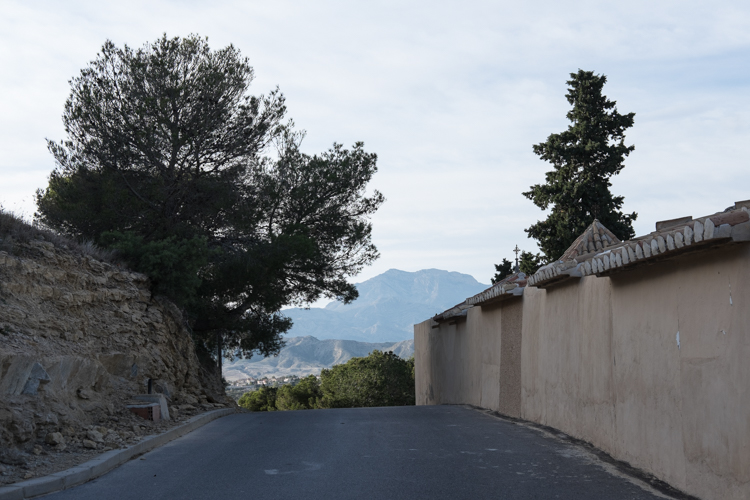 6_11
Cemetery entrance: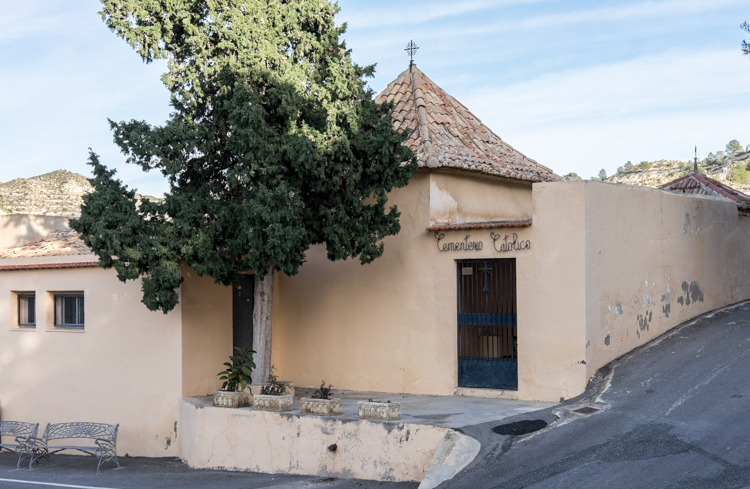 6_12
Cemetery entrance, closer view: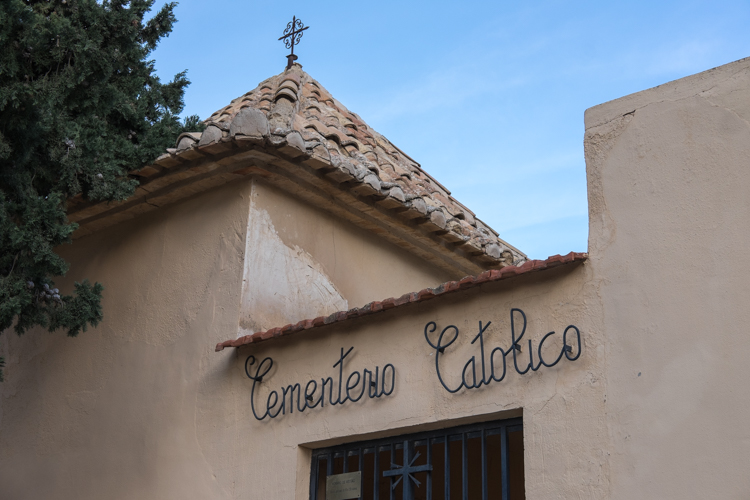 6_13
The graves: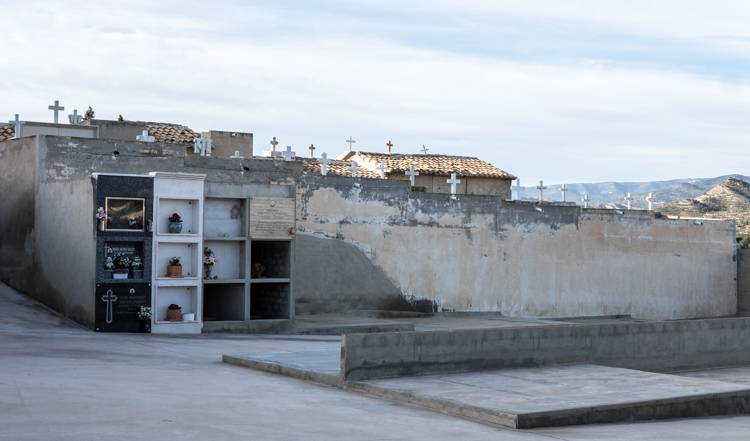 6_14
The church tower: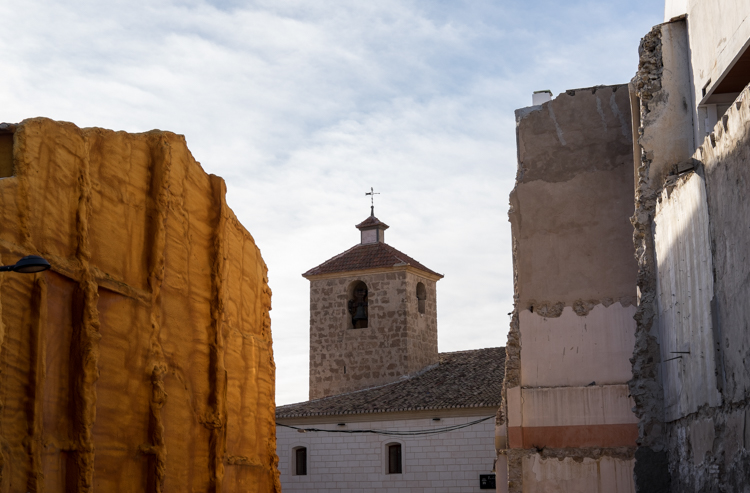 6_15
A plaque on the church wall commemorates the Civil War:

6_16
A pious person's house: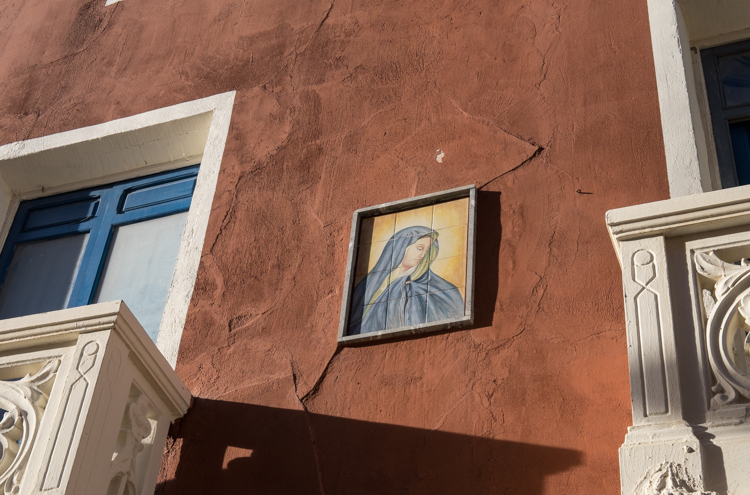 6_17
Looking towards the sea from Busot: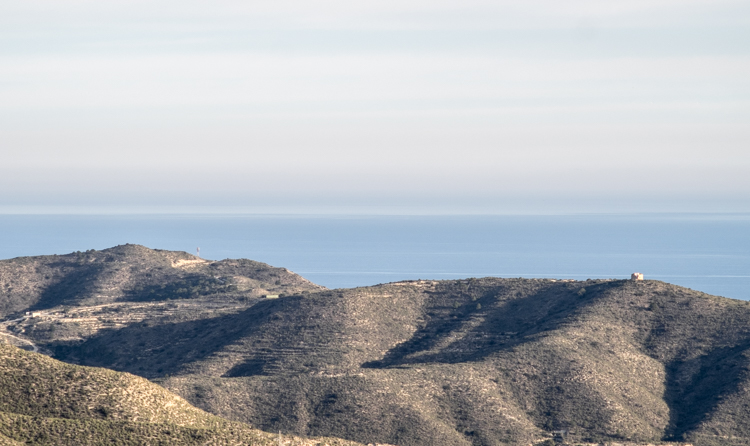 6_18
Looking towards Alicante: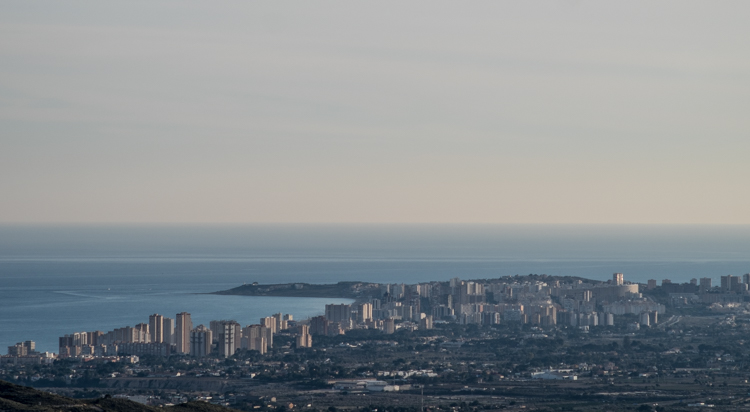 6_19
Back home, a colourful flower in front of our house. I think it is a banana tree, but I am not sure: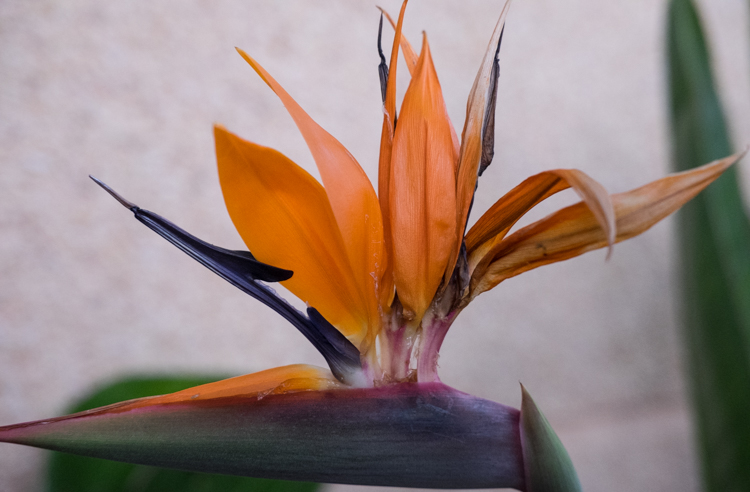 6_20
Benches in the park, during an early morning dog walk: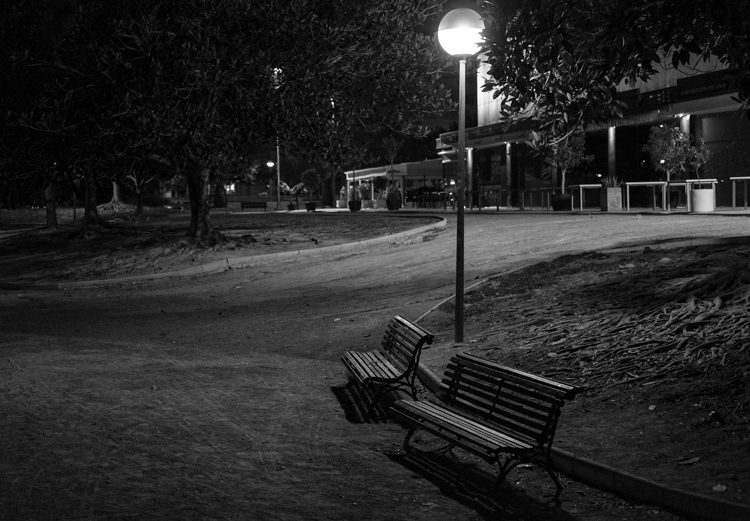 6_21
On Tuesday I gave a talk in a new (for me) setting, our TV studio. It was a webinar on IP in the economy, streamed live and also recorded. I was actually a bit tense; I am used to speaking in public, but I felt weird speaking to a camera: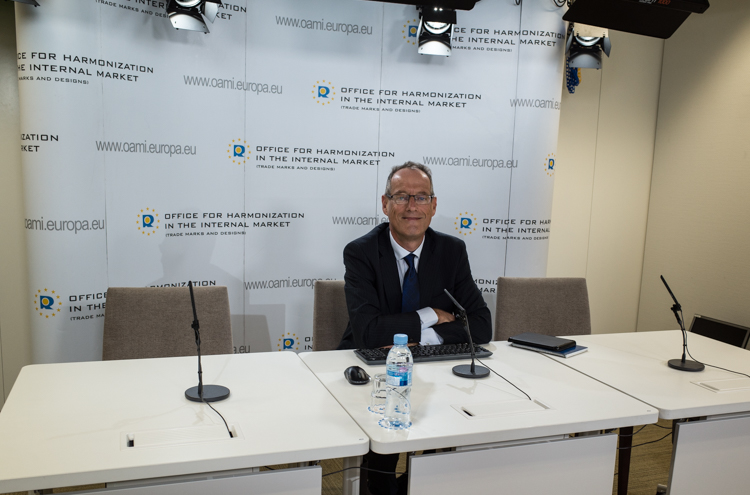 6_22
View of the studio from the control room: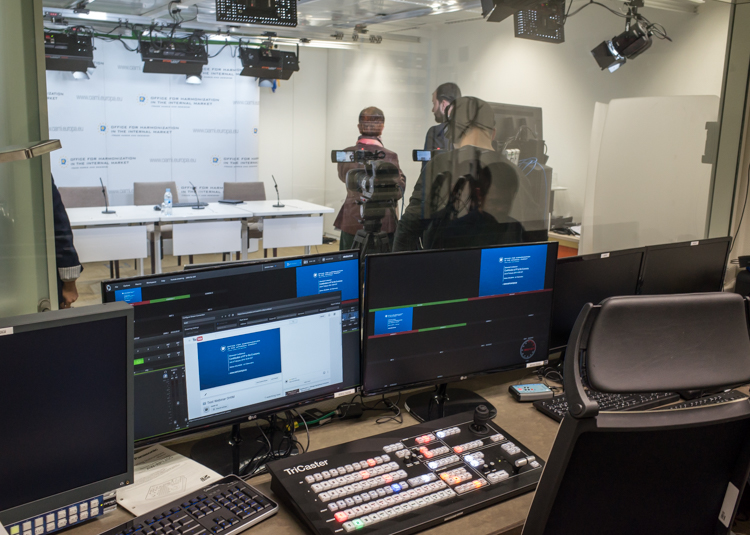 6_23
People could ask questions by chat during the webinar, and my Danish colleague Poul Søren typed them in so that I could address them at the end of my talk: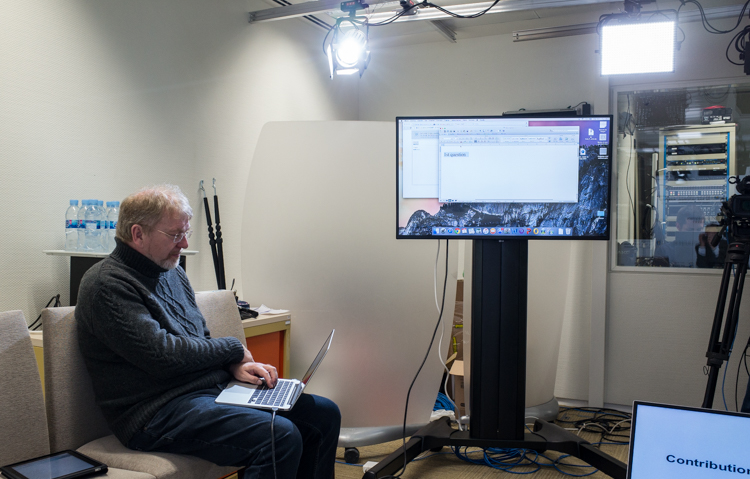 6_24
I did have an audience, albeit a small one–two nice young ladies and the cameraman: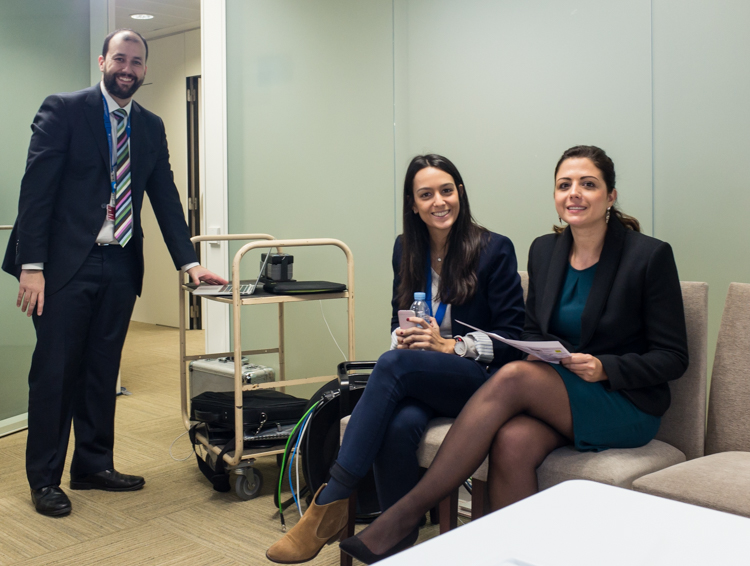 If you want to spend 50 minutes listening to me talking about IP rights and the economy, then go here.
6_25
On Thursday I went to a beer shop in the centre to buy some quality beer for the Superbowl. As usual, I looked for city scenes to photograph, such as this mural: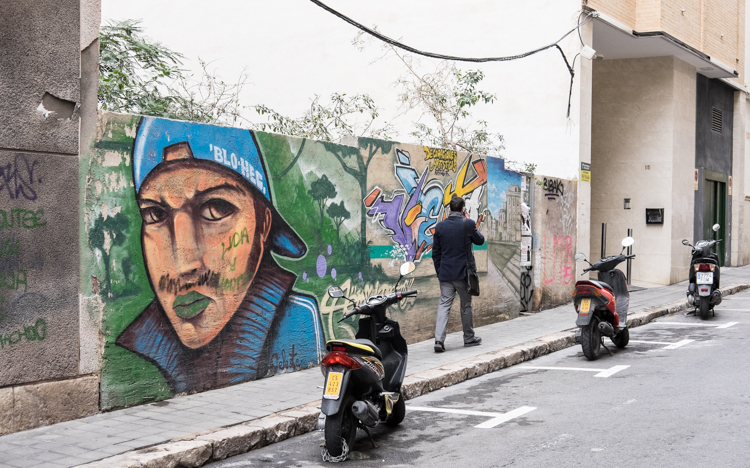 6_26
I am always amused when a sign prohibiting posters is surrounded by graffiti: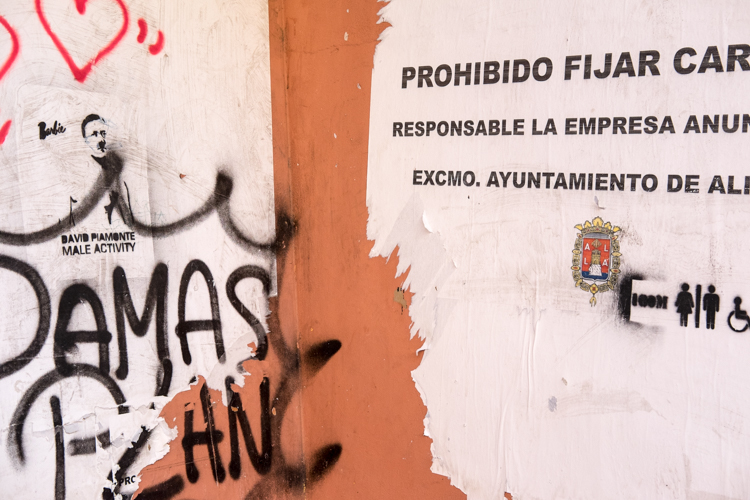 6_27
Challenge, on the go: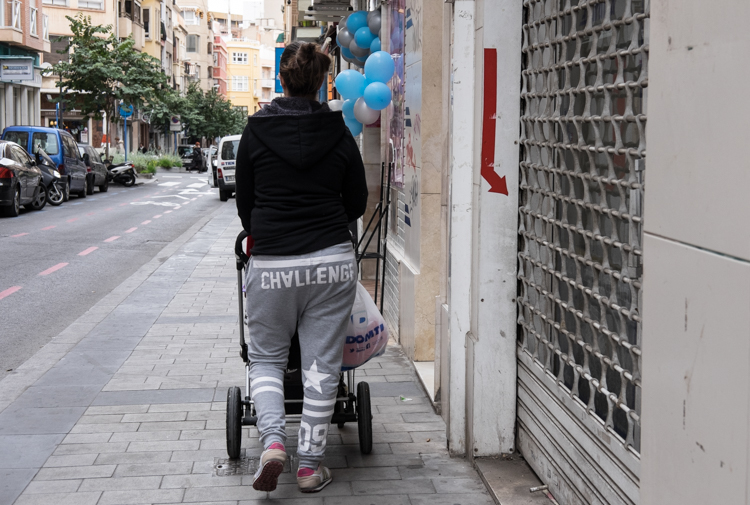 The remaining images are from a lunch at the new seaside restaurant Moments. It was a working lunch, sort of: we have a photography club at the office, and the junta directiva (of which I am part) needed to discuss planned activities for this year.
6_28
I love the decor at Moments: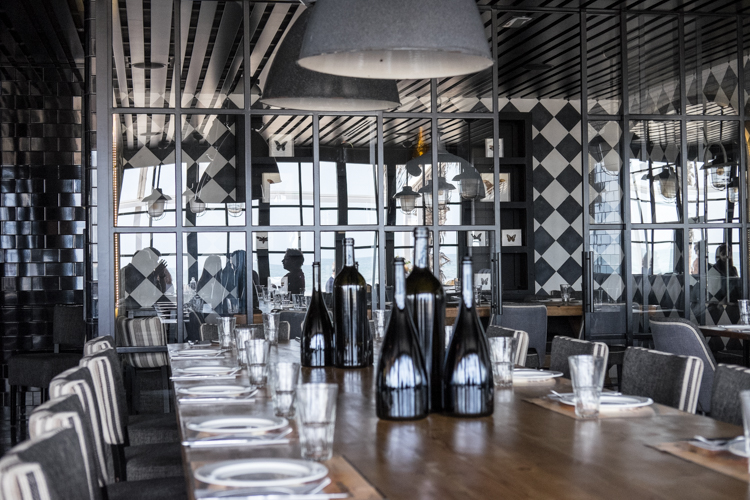 6_29
A couple enjoys the afternoon sunshine on the Urbanova beach: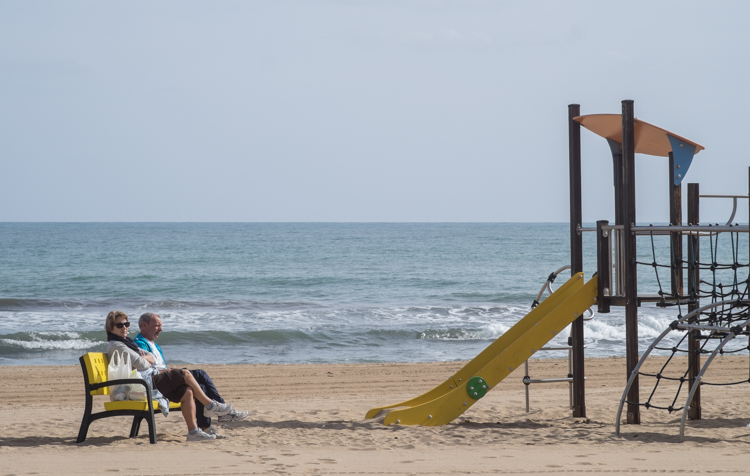 6_30
Moments is family-owned, and several members of the family work there. They all have a real passion for their food and are always prepared to discuss the finer points: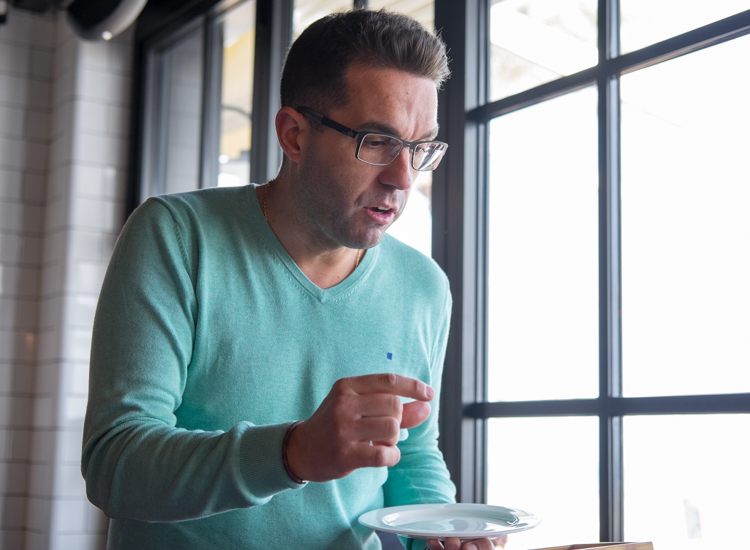 6_31
We ordered several dishes to share, including the foie: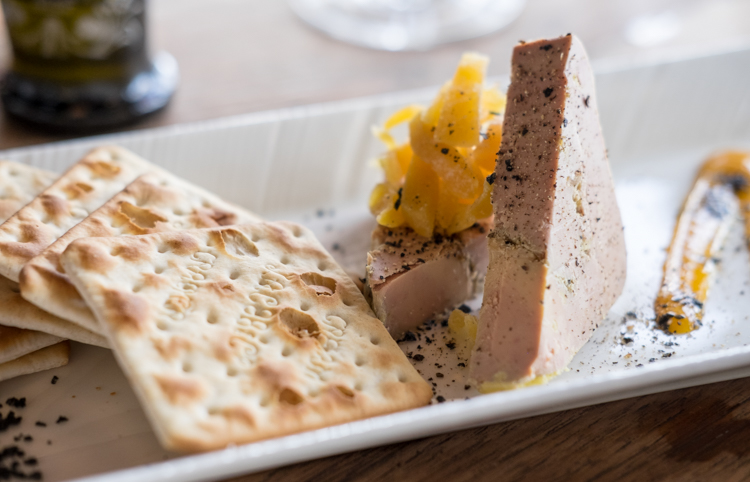 6_32
This is coca, a Catalan/Valencian version of pizza. It is very thin and very delicious: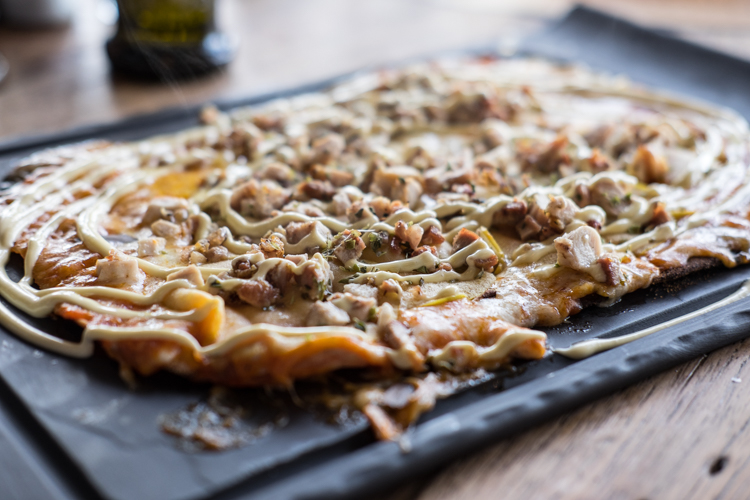 6_33
The tuna: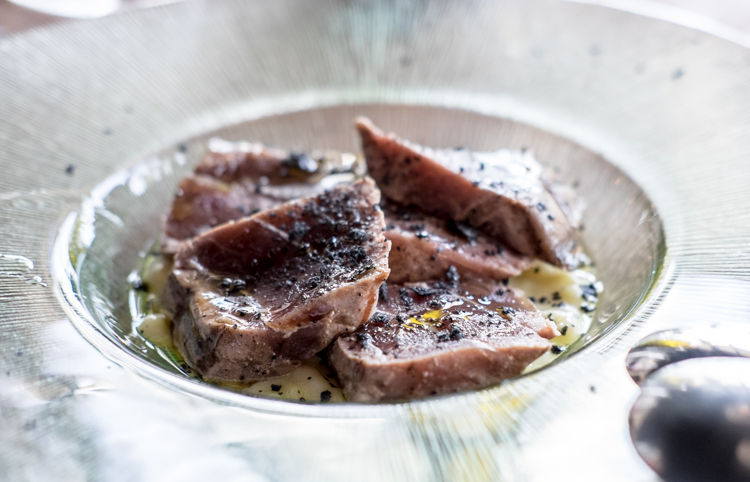 6_34
The dessert: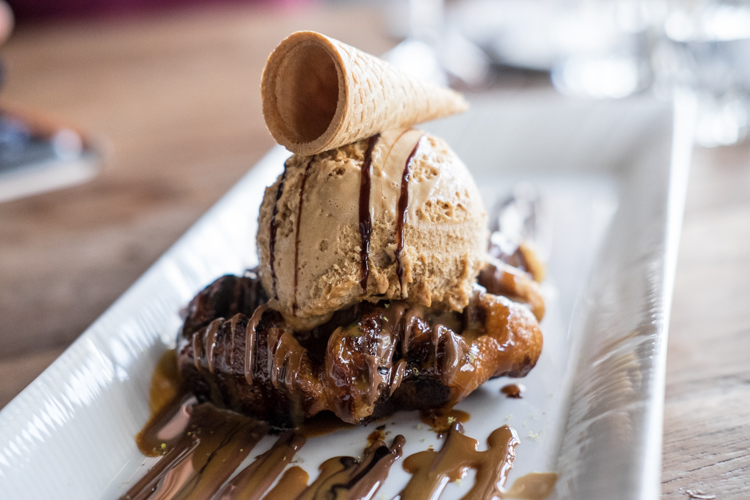 6_35
Christophe is Belgian and serves as president of our club: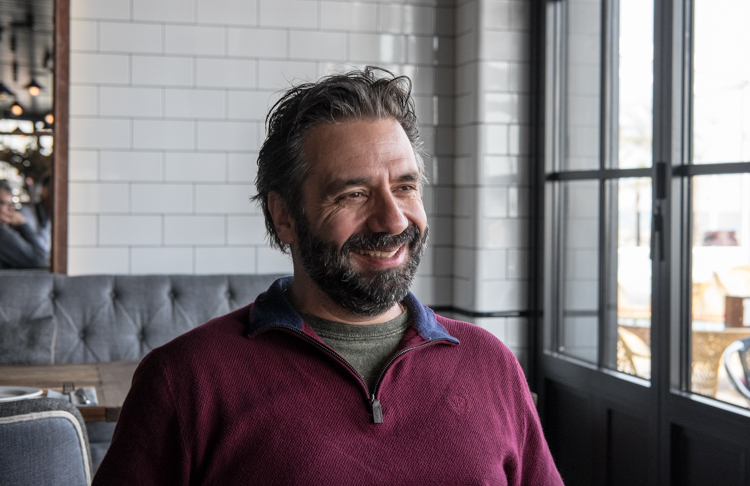 6_36
Robert is Slovak and active both in the photo club and the wine club: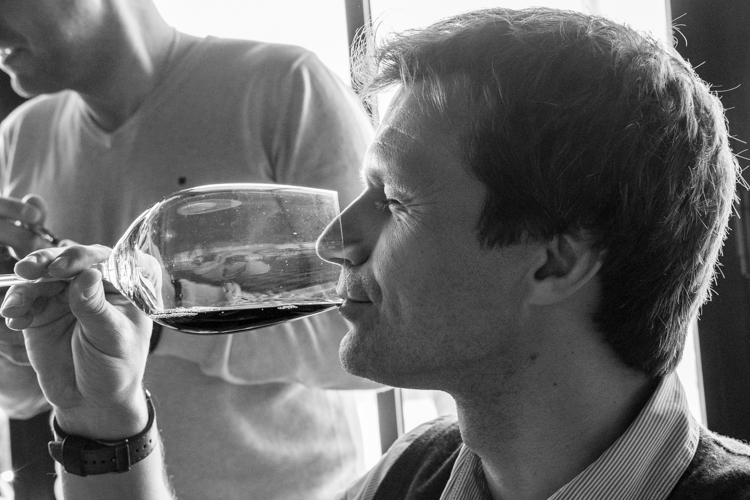 6_37
It may be early February but it is warm enough to eat outside. After the people leave, the birds take over: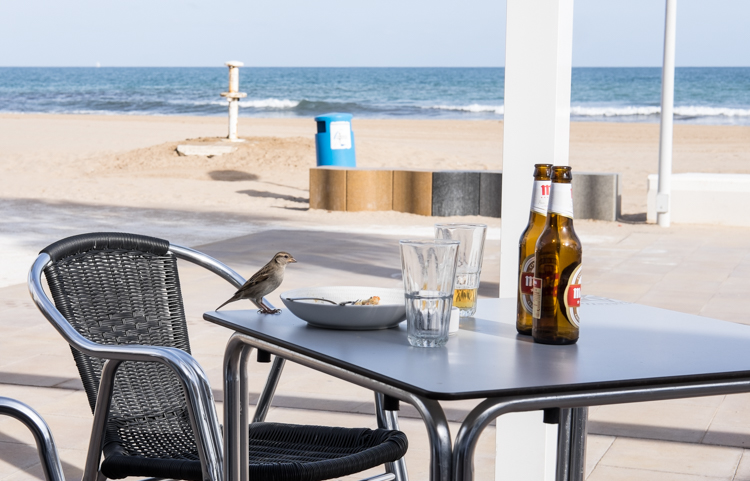 6_38